Toronto House Prices by Neighbourhood
This feature is best experienced on Desktop devices. Please visit this page from a Laptop/Desktop.
City of Toronto House Prices by Neighbourhood
Hover over the map to view details about each area.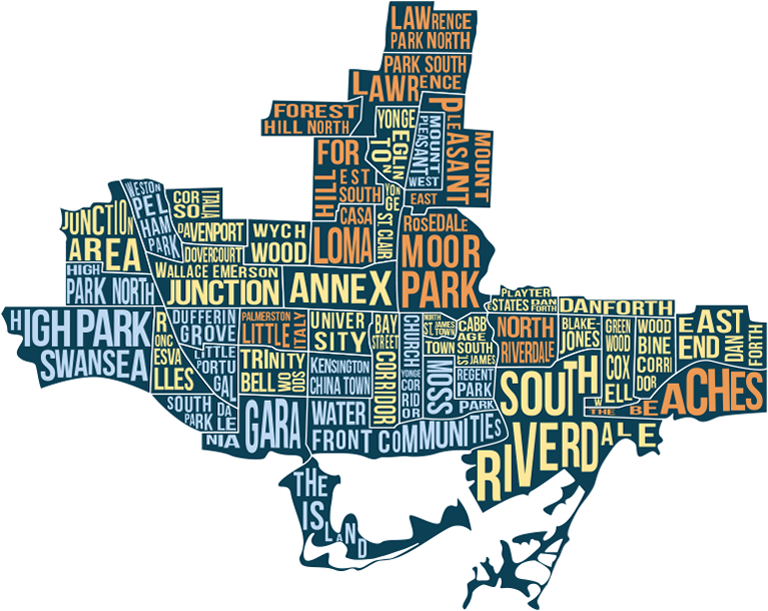 Above $1,000,000 Between $700,000 and $999,999 Below $700,000
What formed these numbers?
Sales data was collected and aggregated over the last 6 months from multiple online / offline sources for all types of residential units (semi-detached, single-detached, other housing, apartments/condos). The top 10% and bottom 10% were omitted from final averages. The distribution of homes vs. apartments/condos was provided by the 2011 Census.
Analysis
The colour mapping creates a great visual for the most expensive and cheapest housing areas in Toronto. It comes as no surprise that both Forest Hill neighbourhoods have the highest price tag. Another interesting observation is Little Italy's high prices. This could be driven by a large proportion of three unit plus homes in the area that are currently selling close to $2,000,000. No matter what area you are looking at, nothing comes cheap - the average for all neighbourhoods in Toronto is around $950,000 for the past 6 months of sales.
Cool Stuff
Check out our
Toronto Subway Price Map
for average prices at all TTC subway stops. Not interested in buying, our renters can check out our
Toronto Subway Rent Map
that shows average rents for one and two bedroom condos at each subway stop.