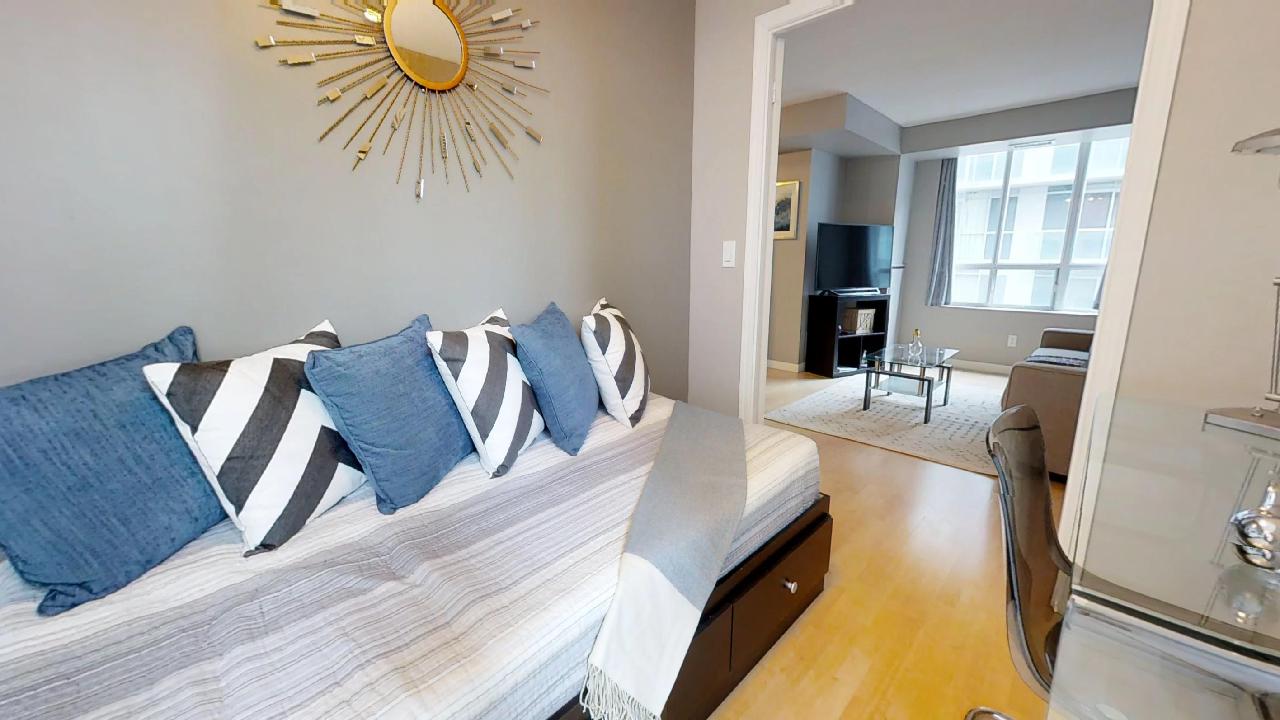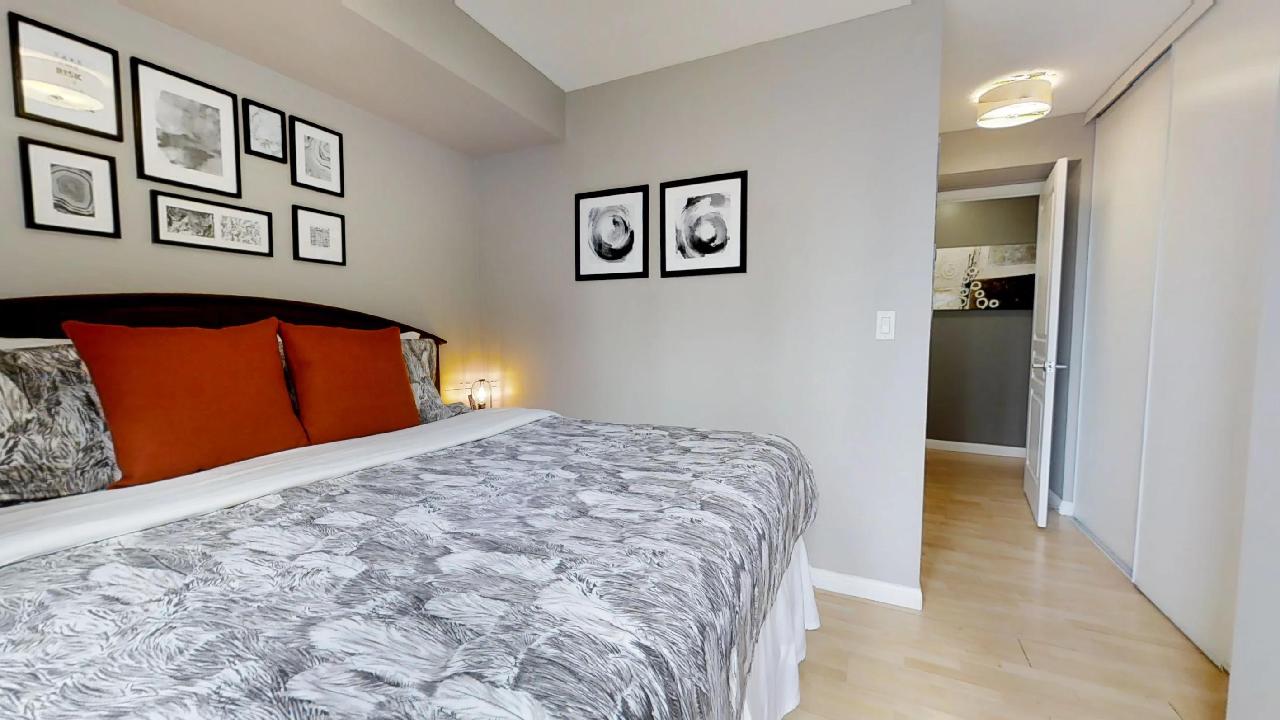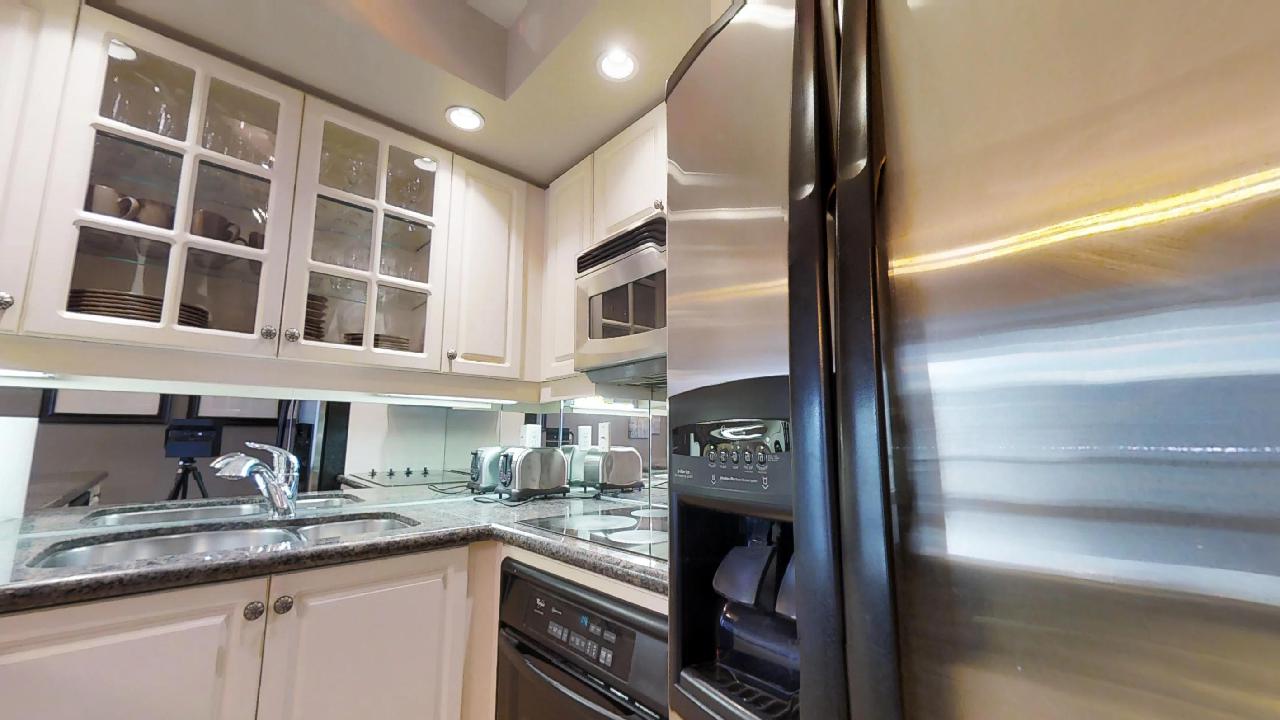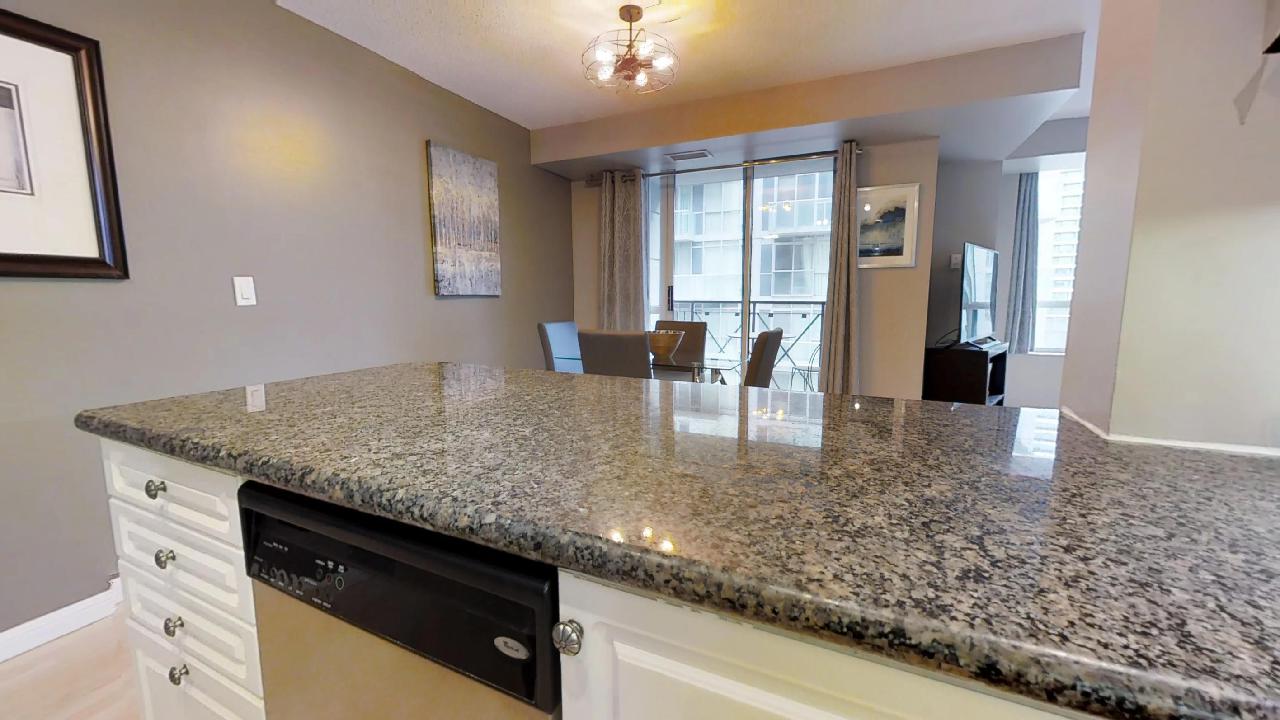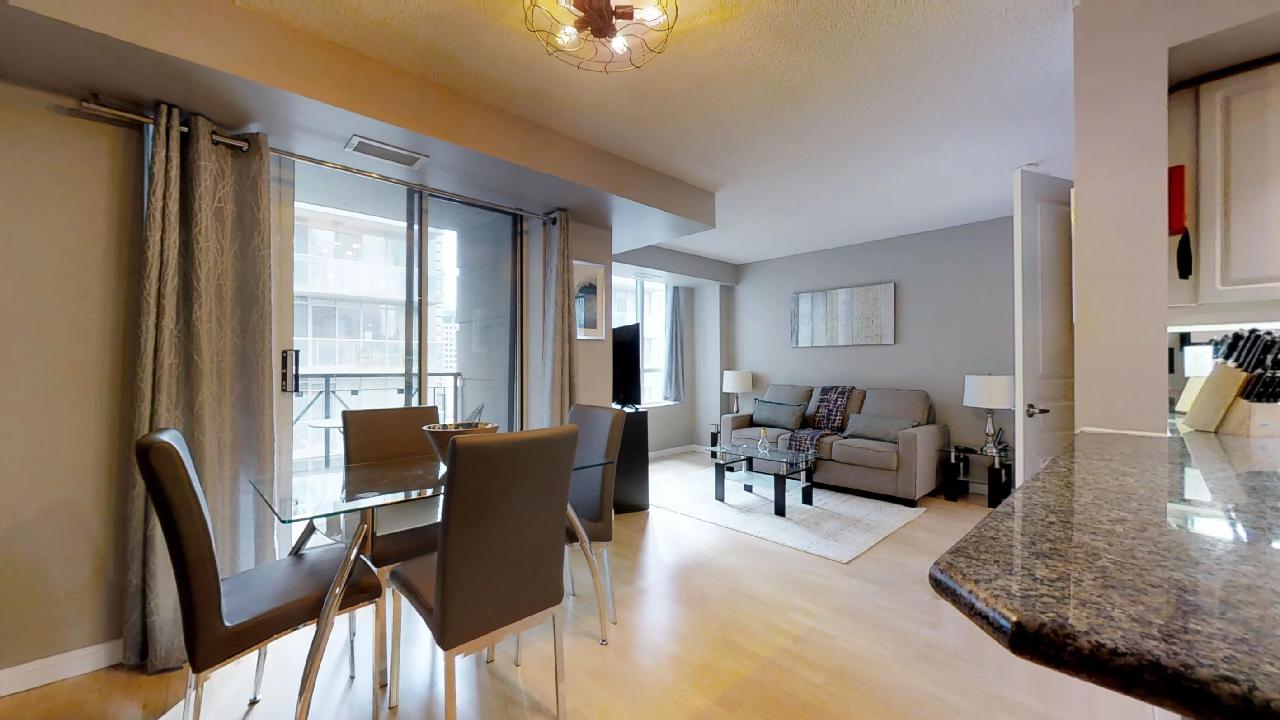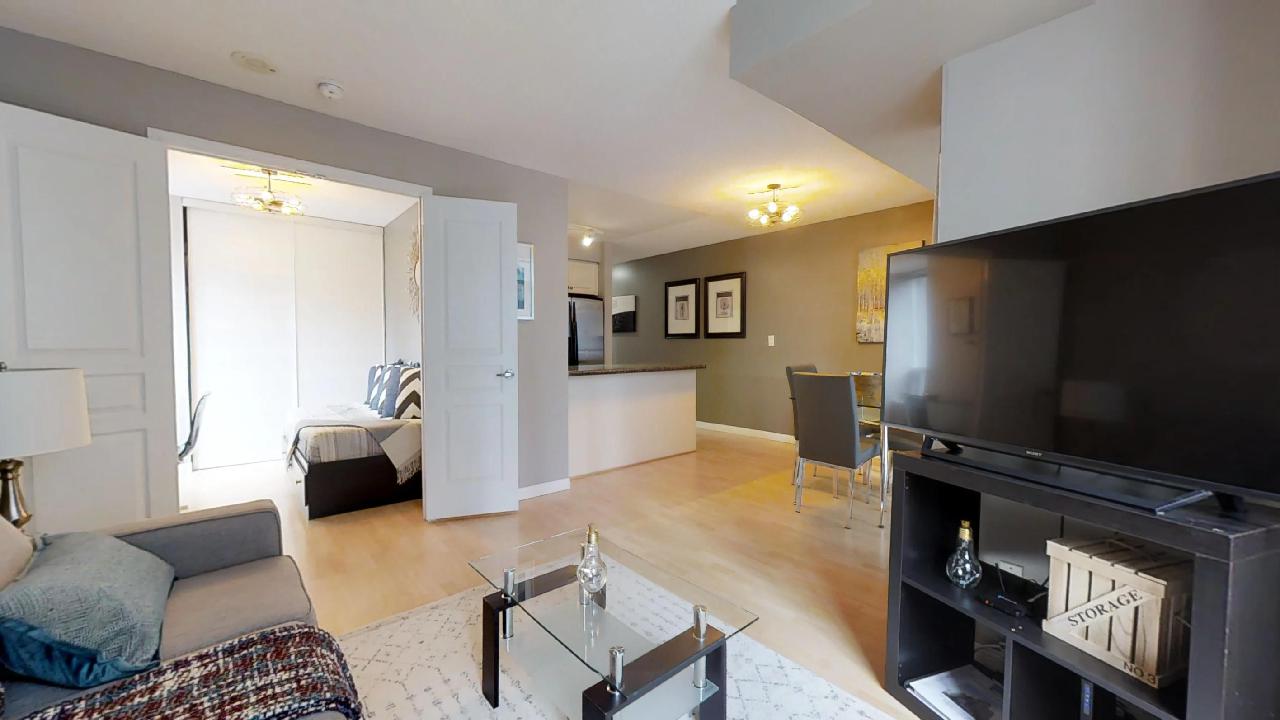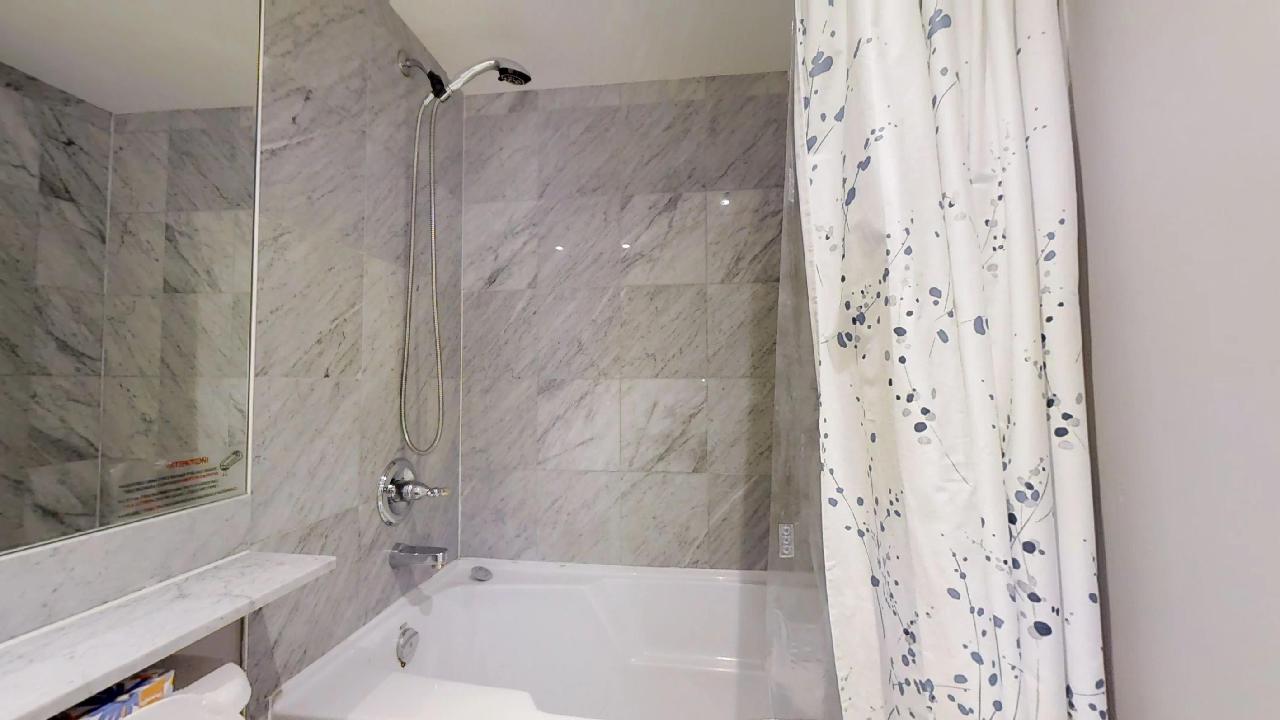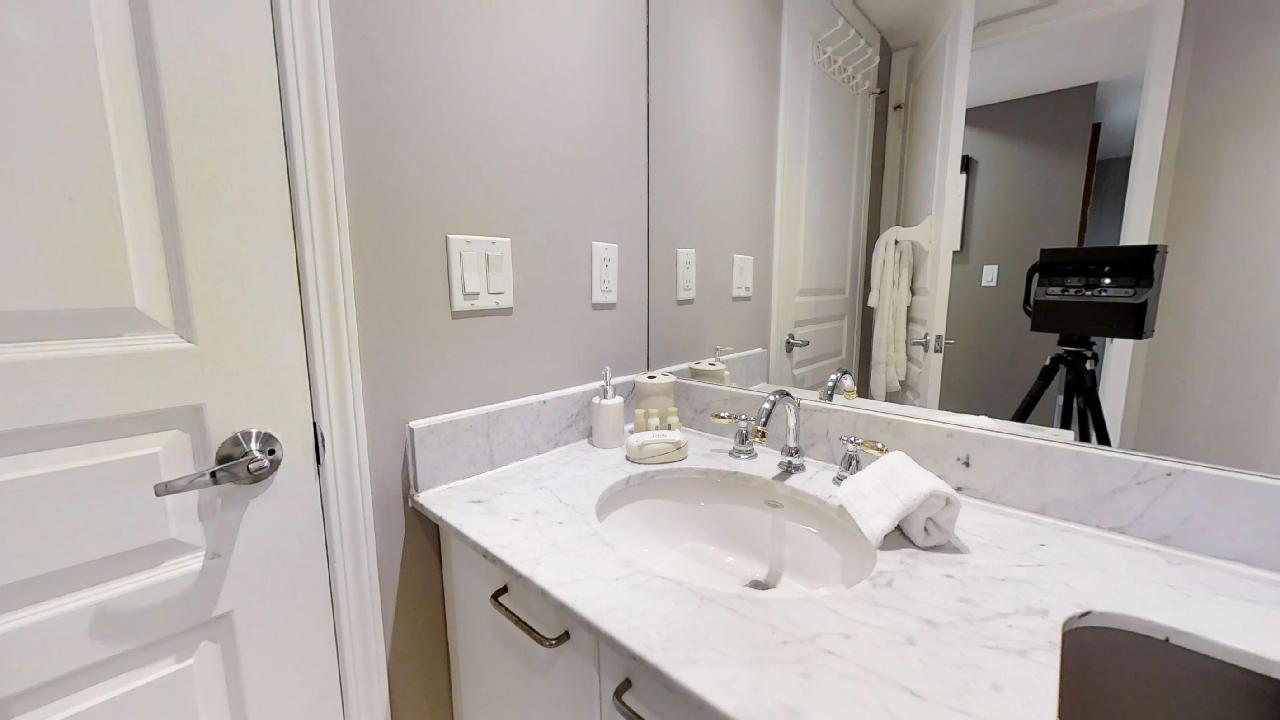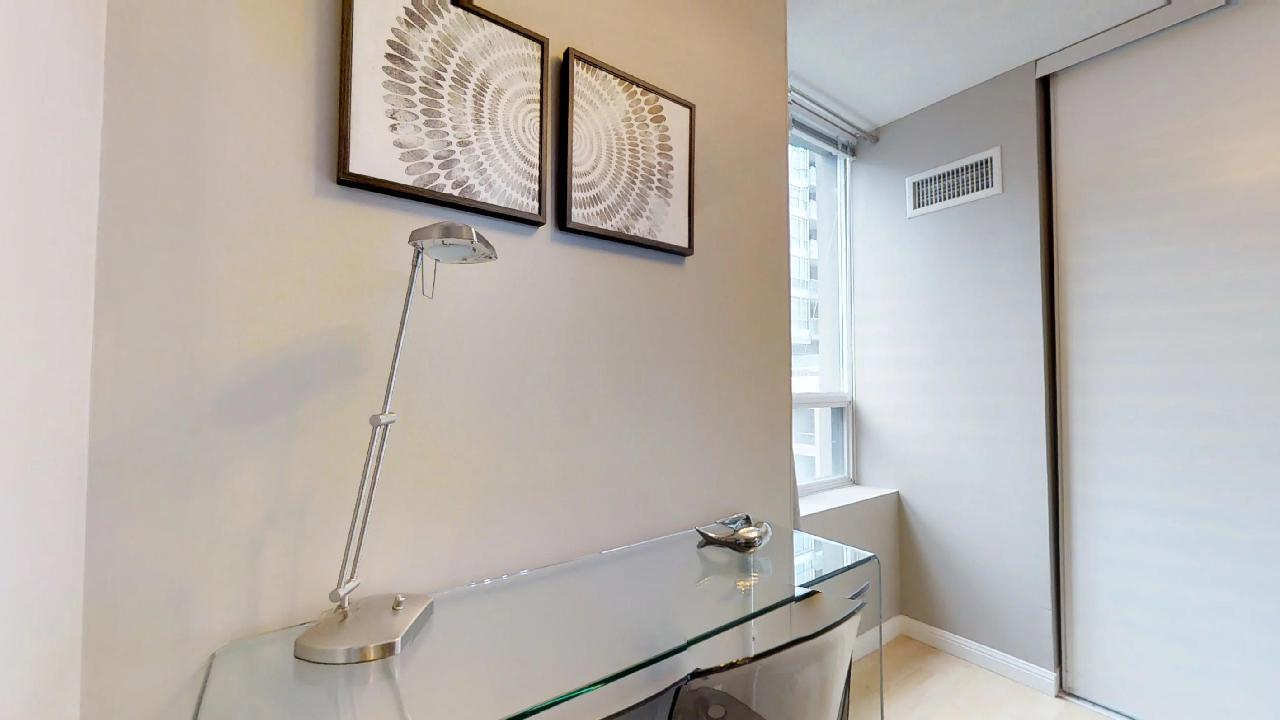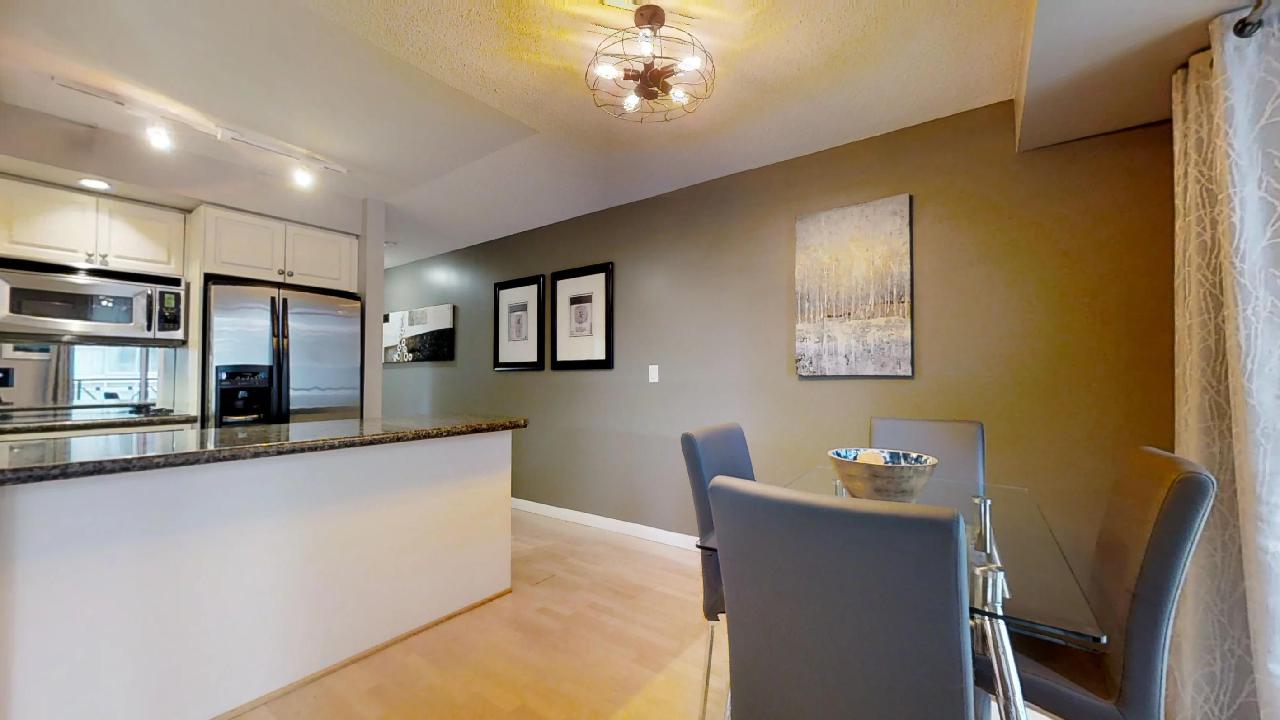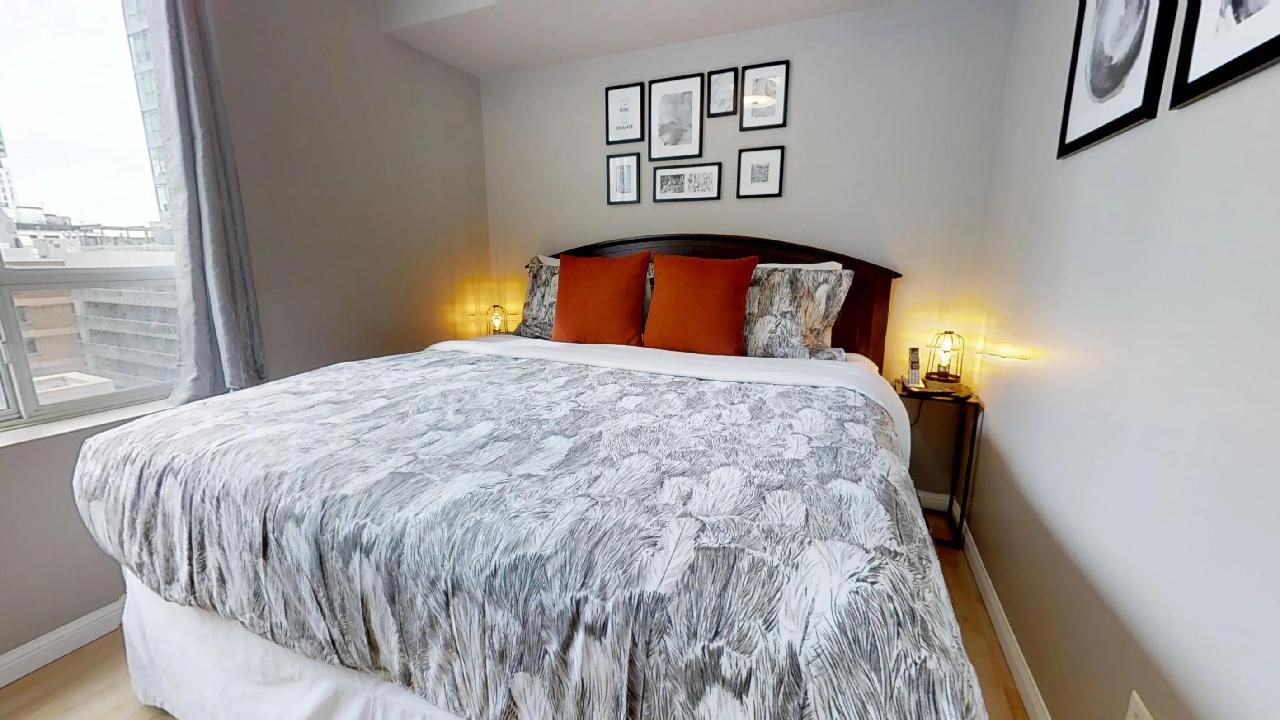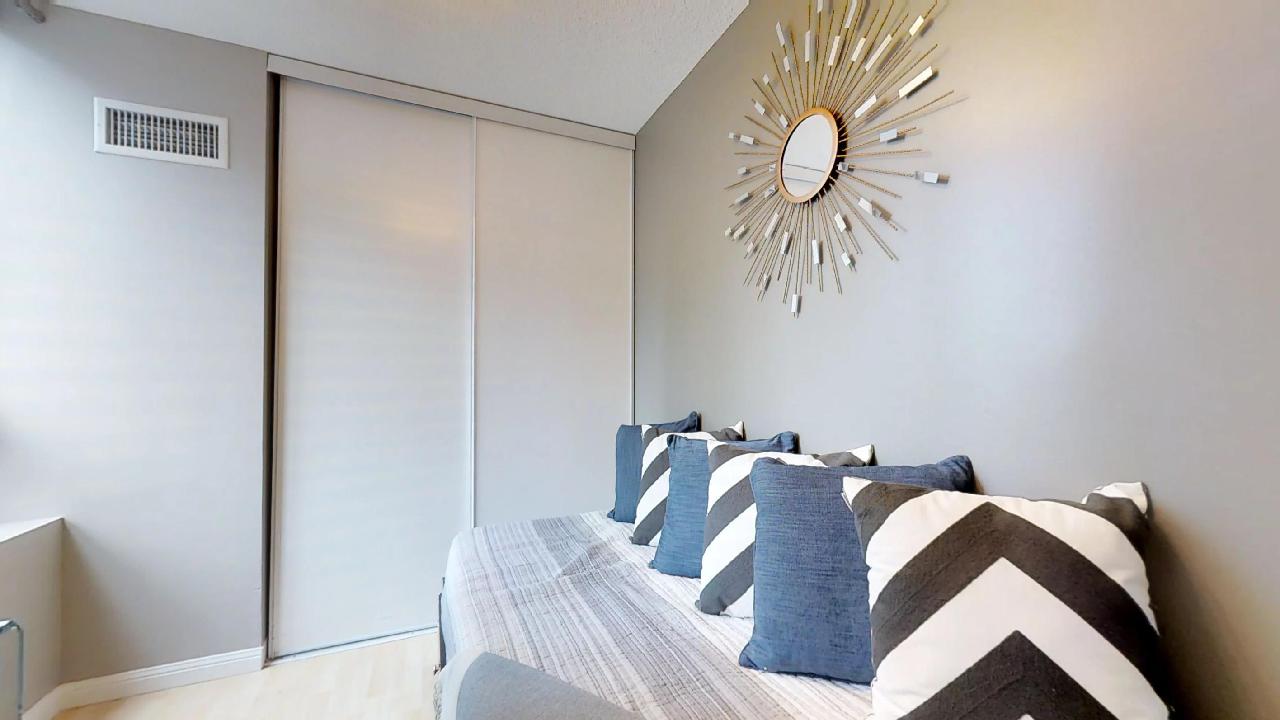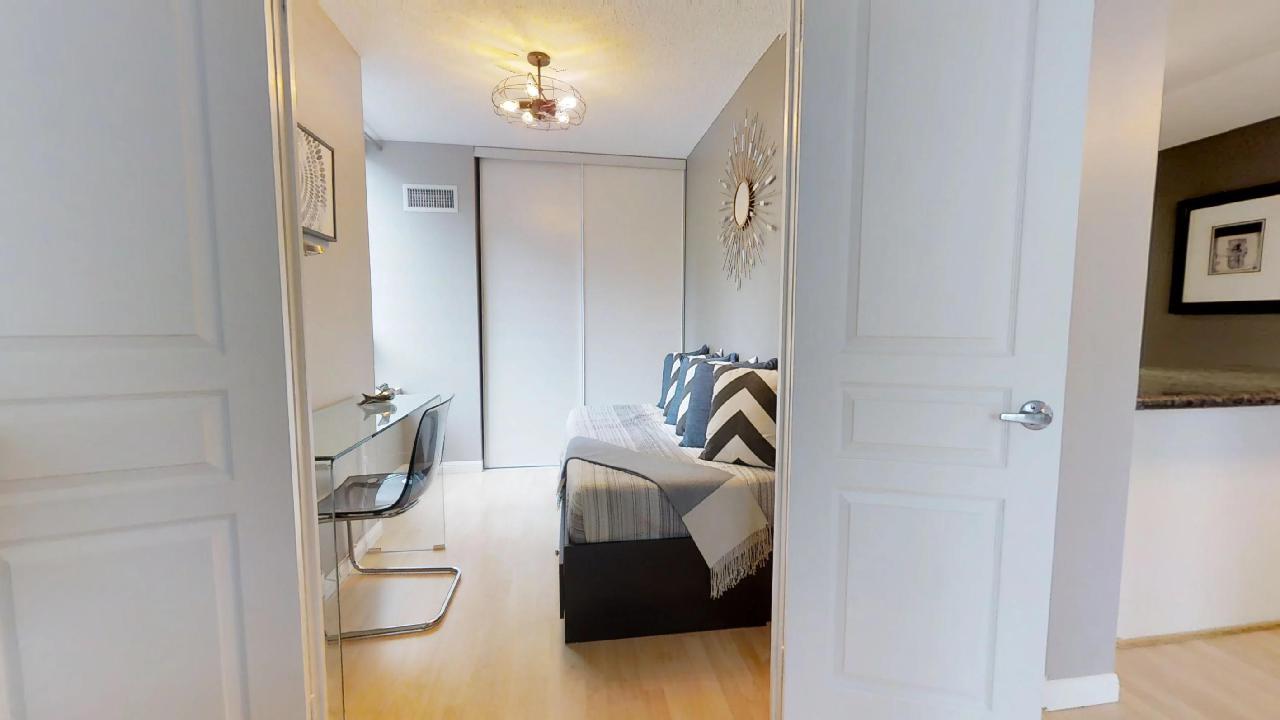 /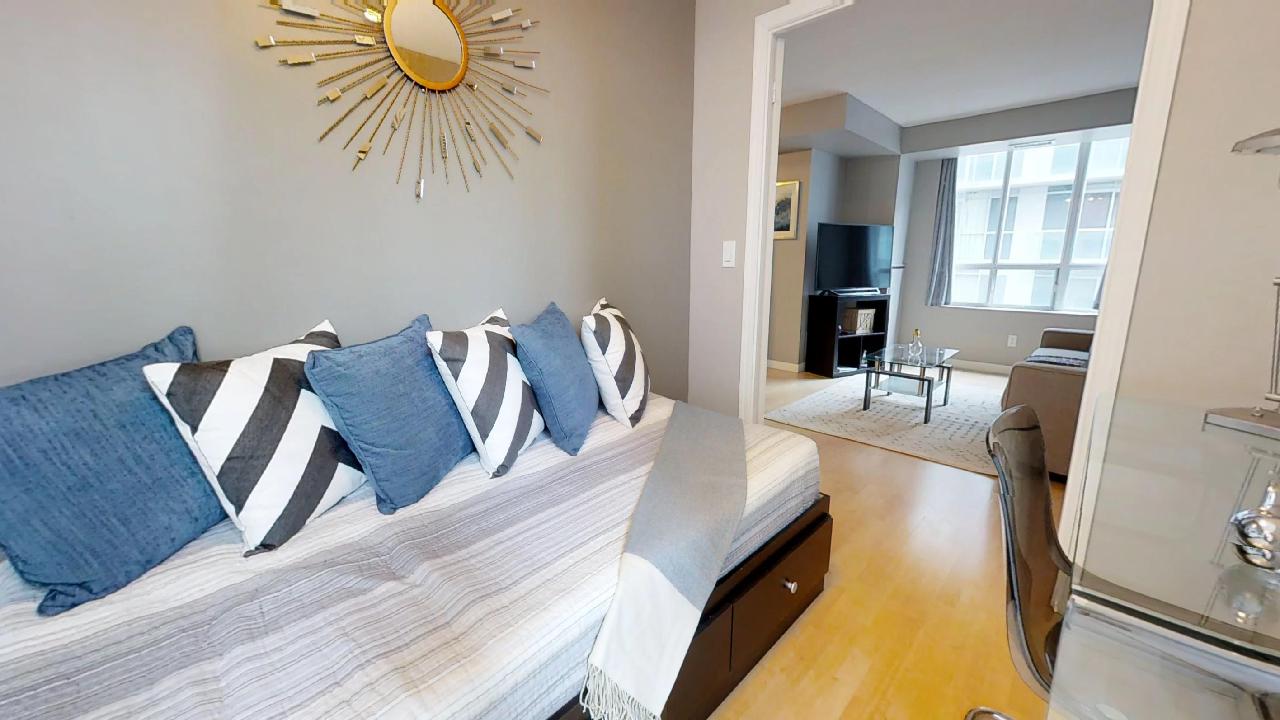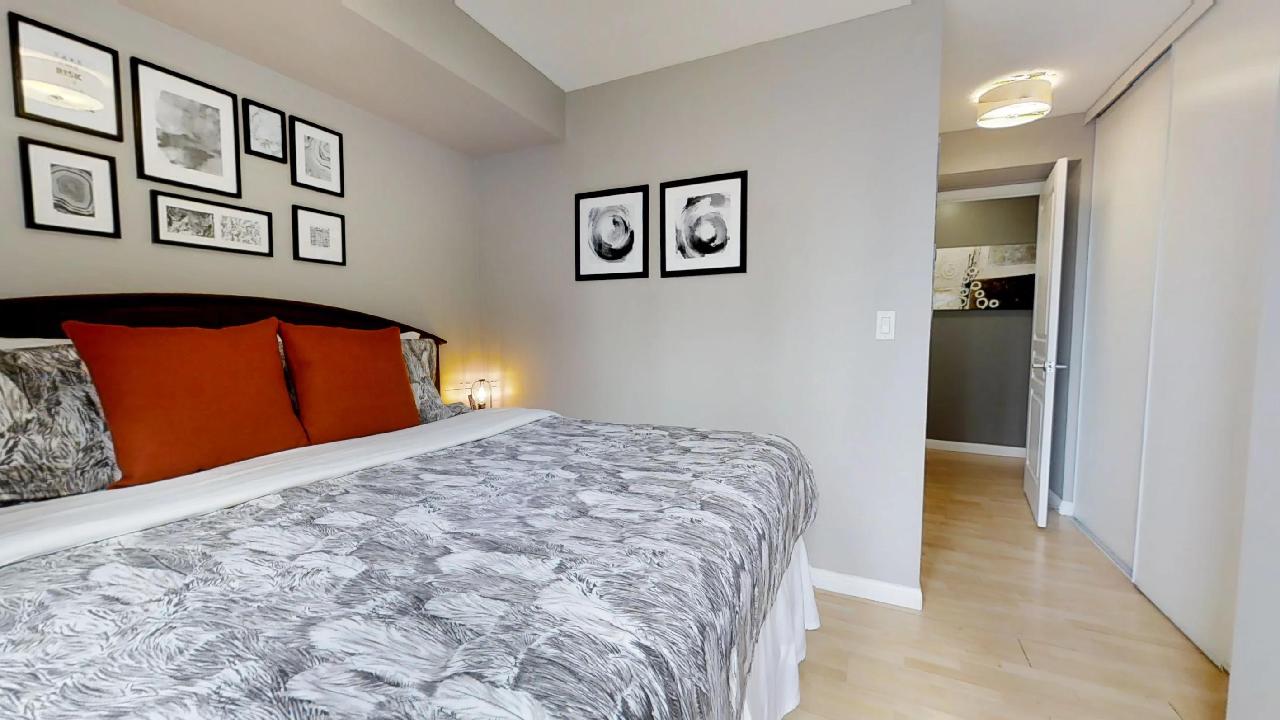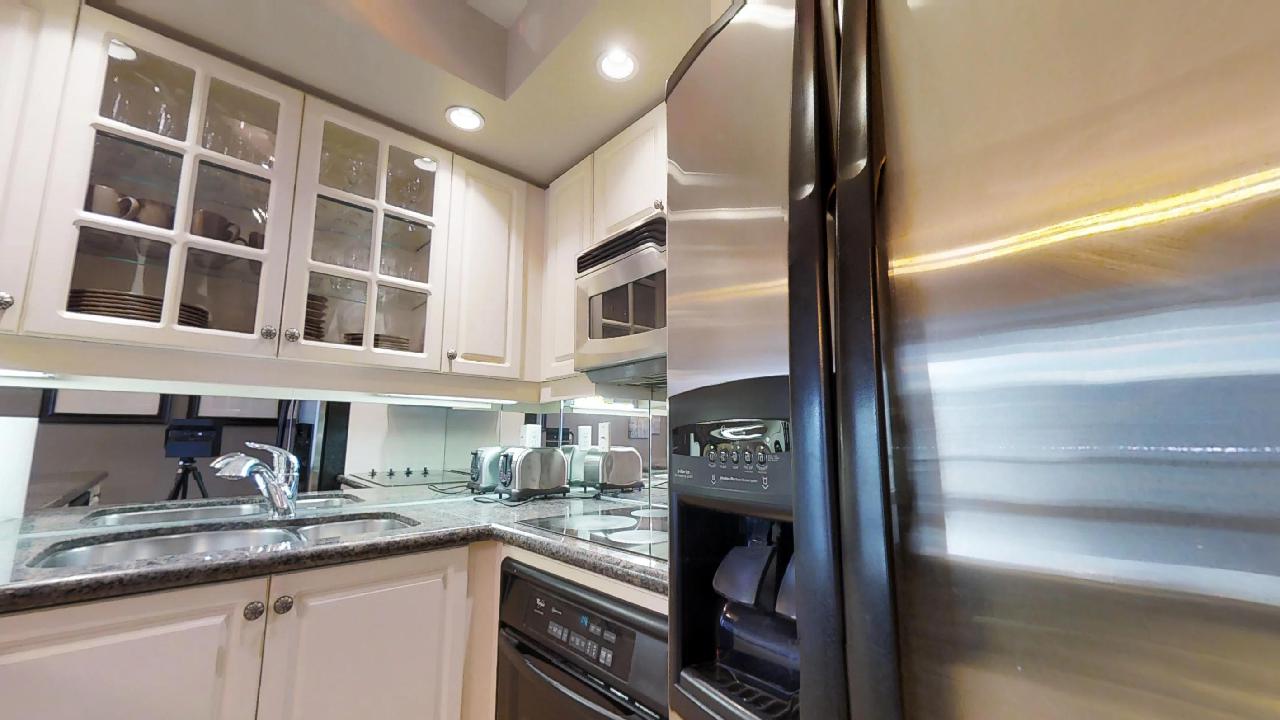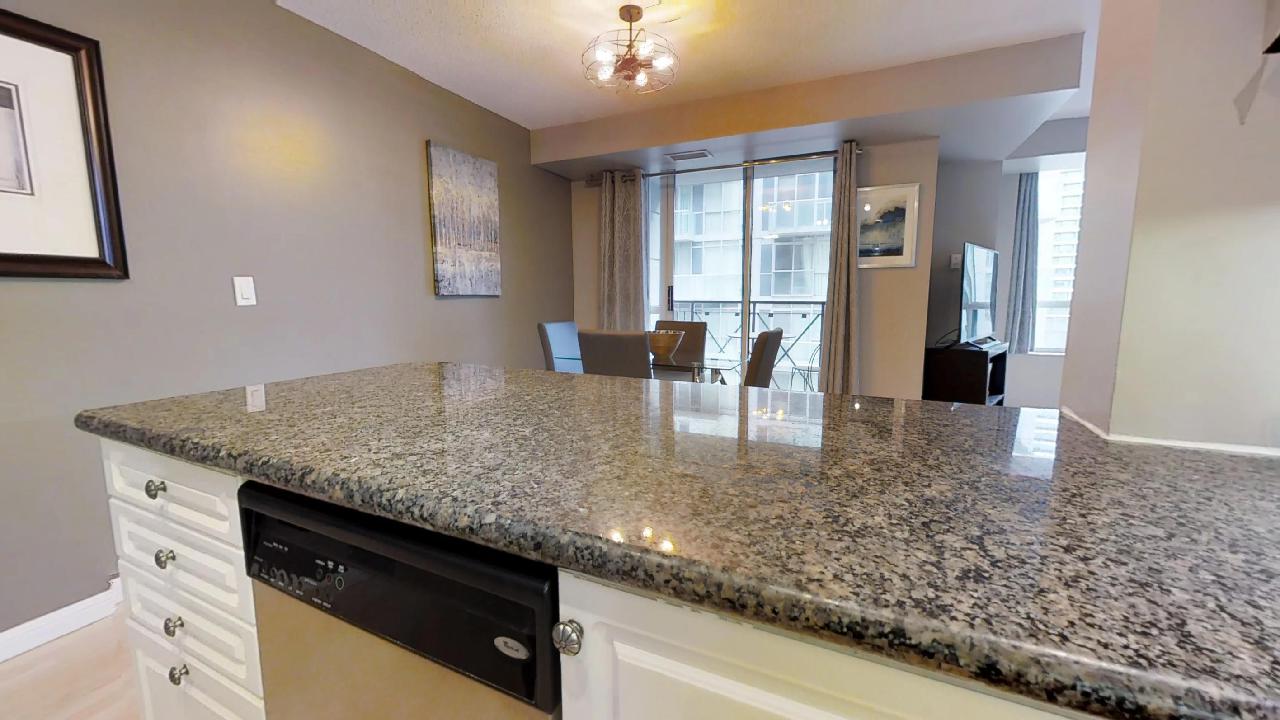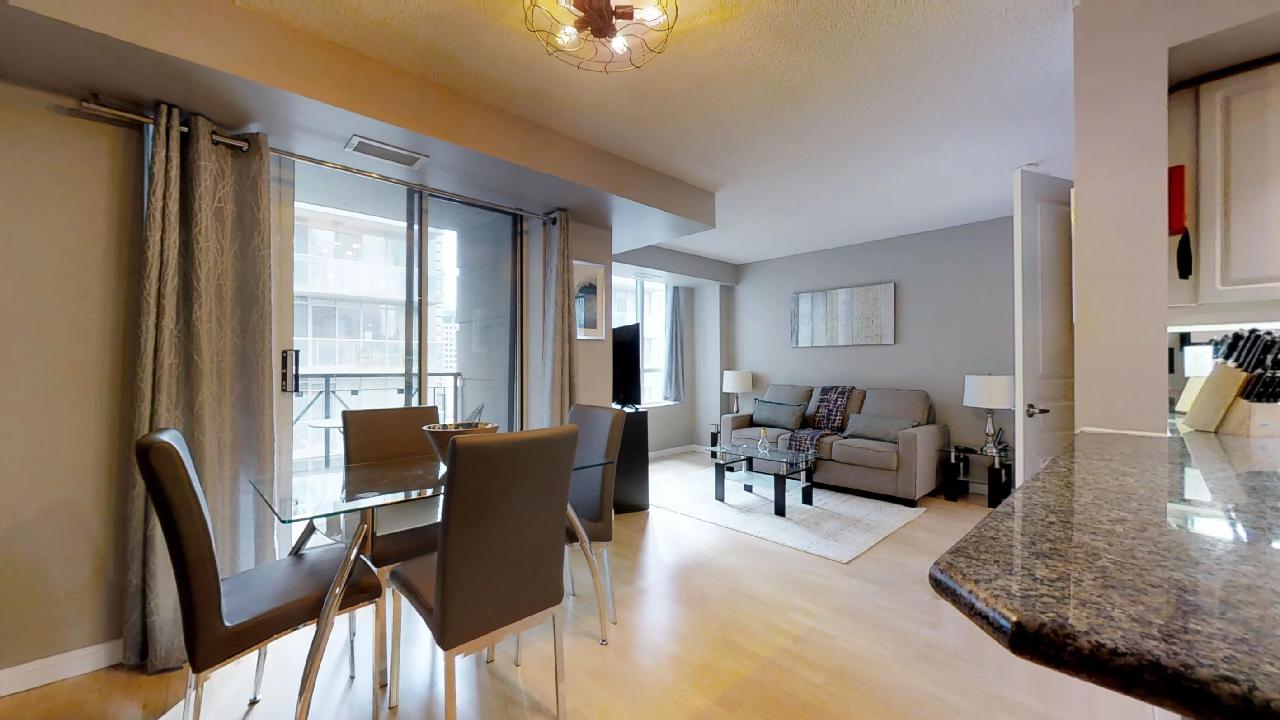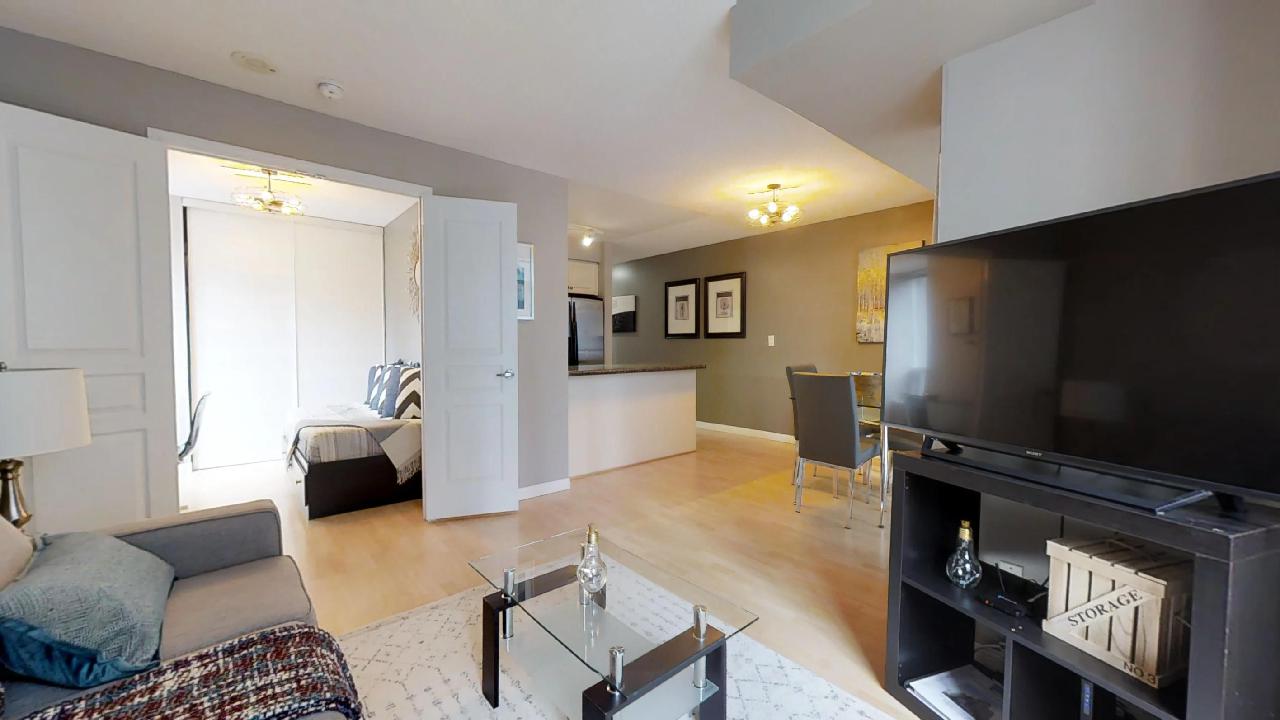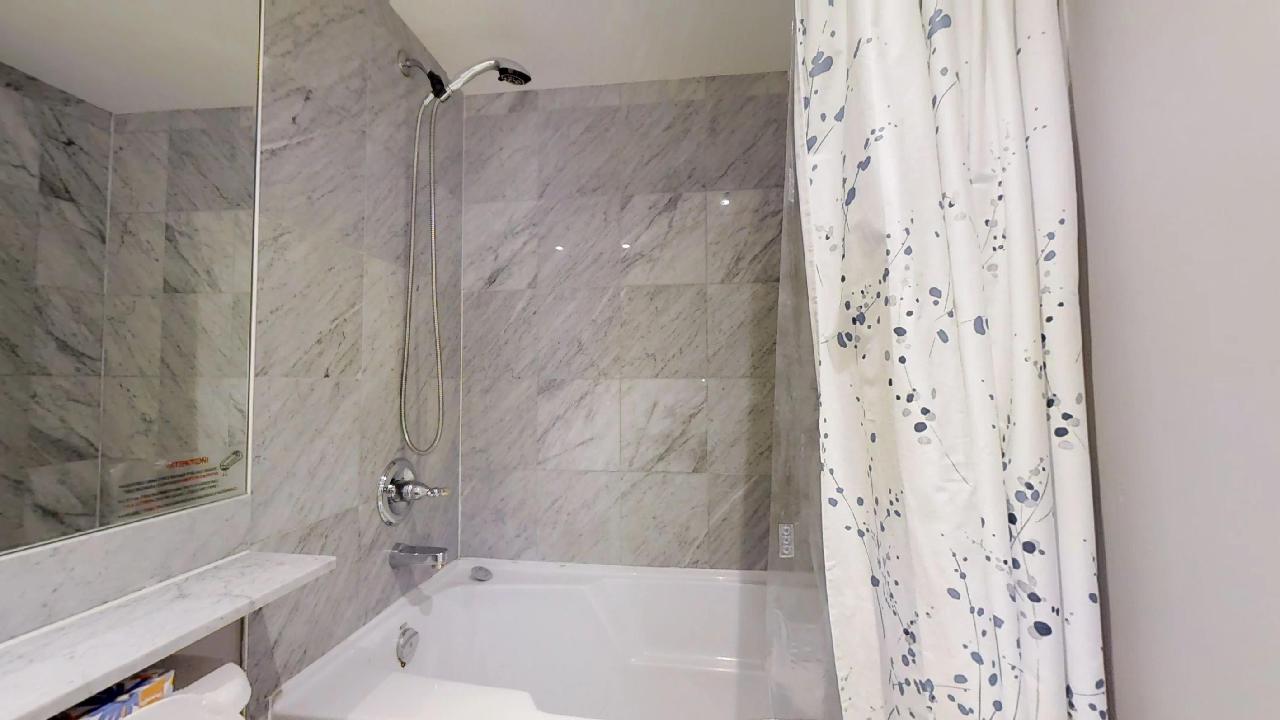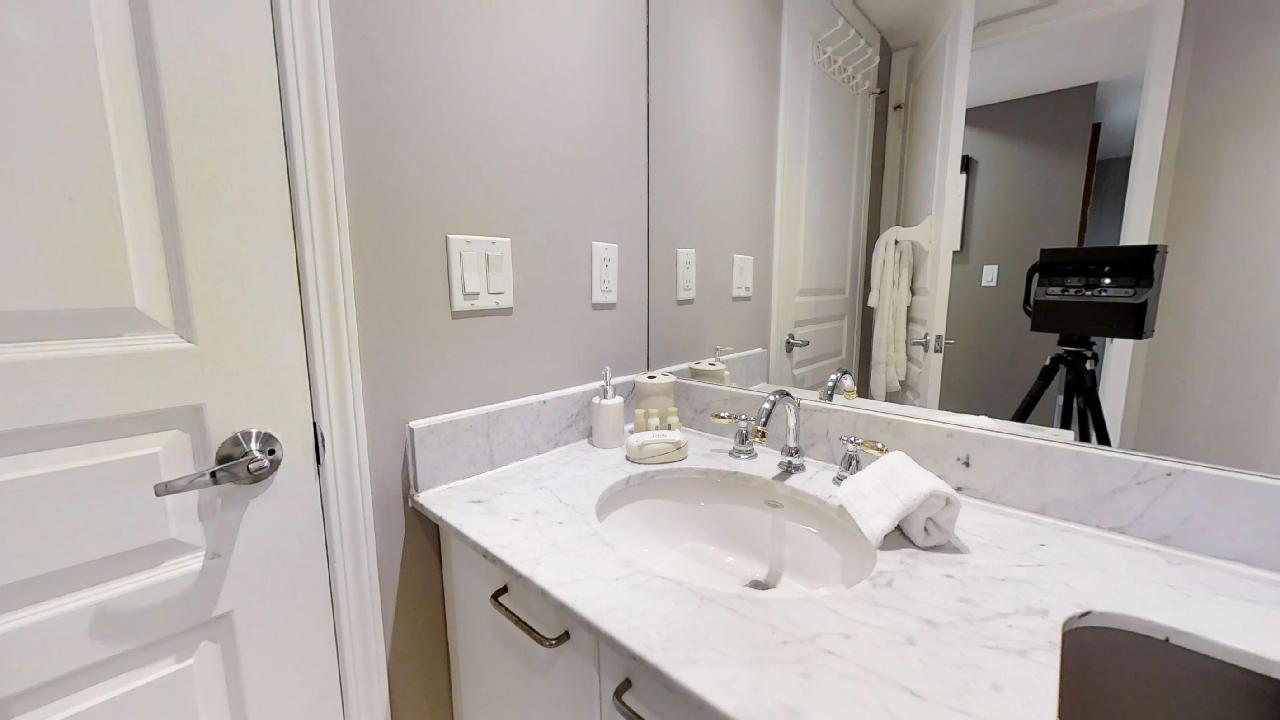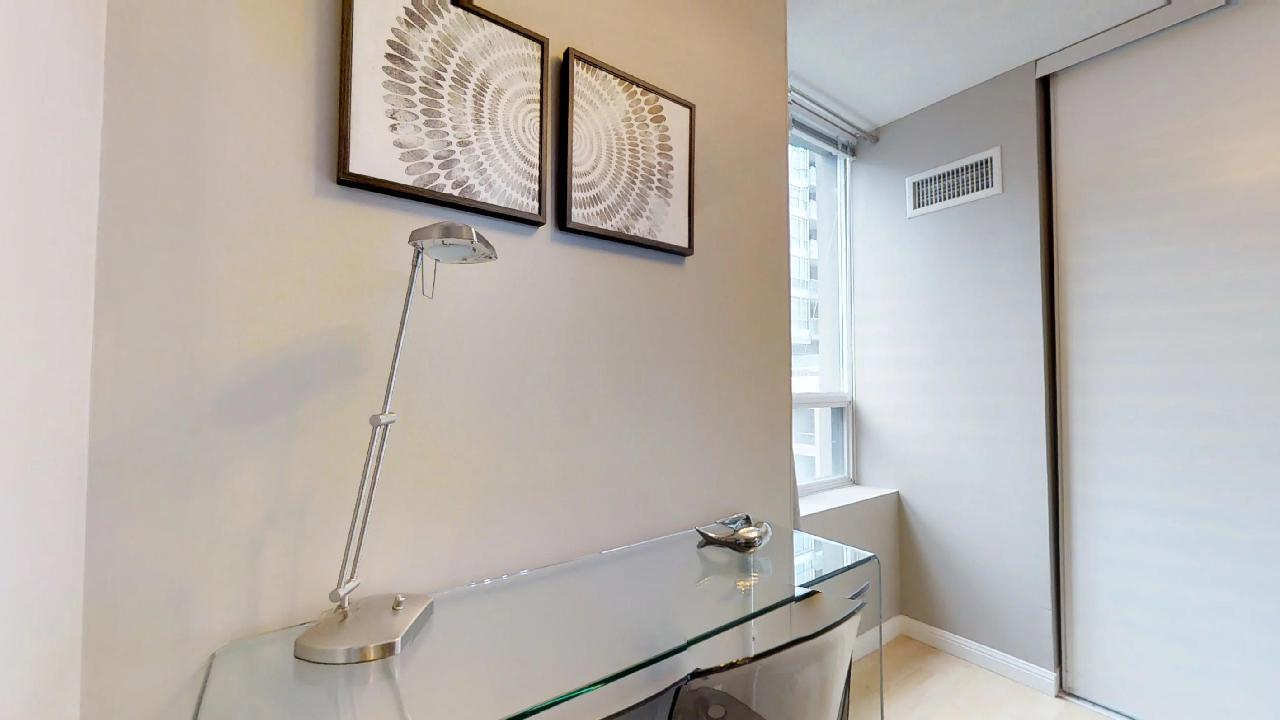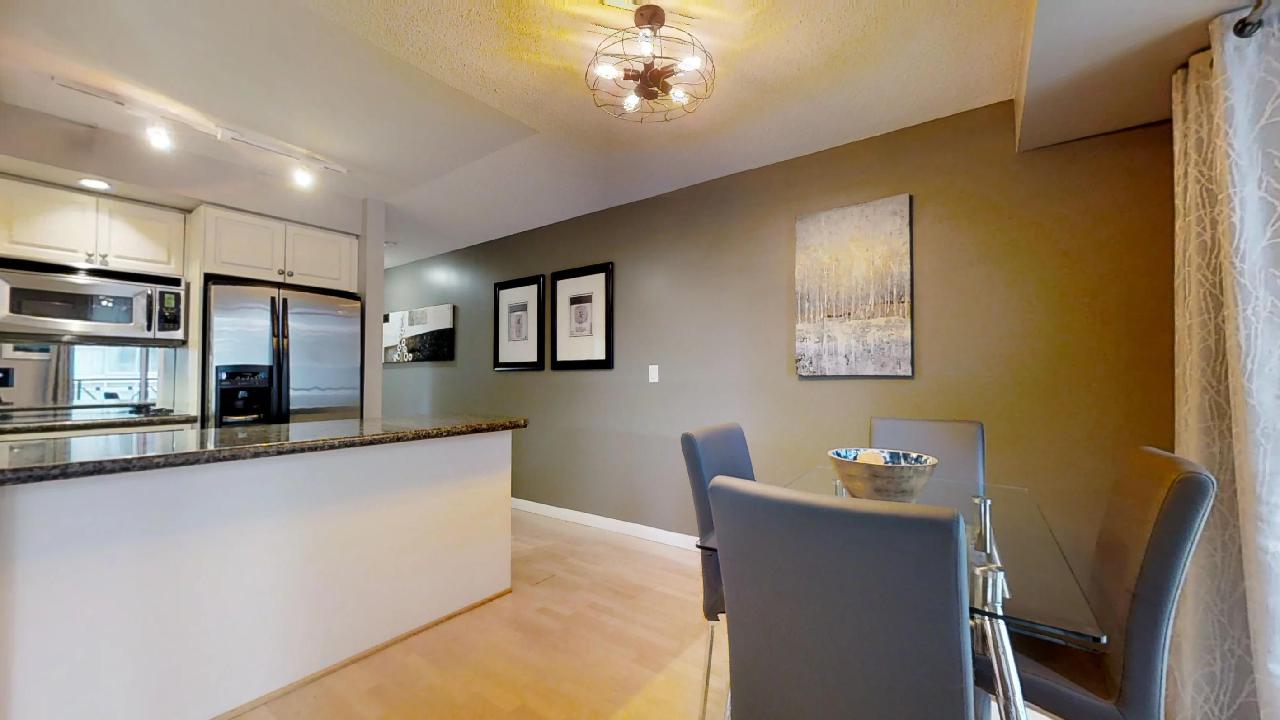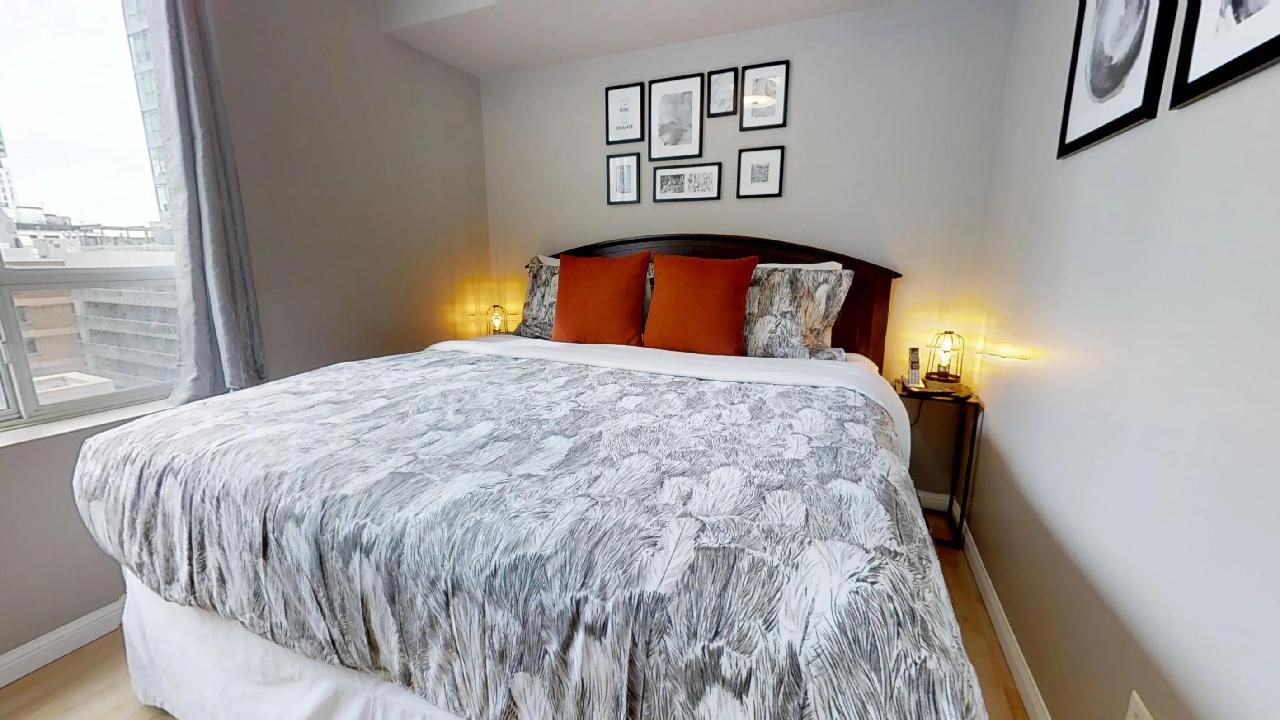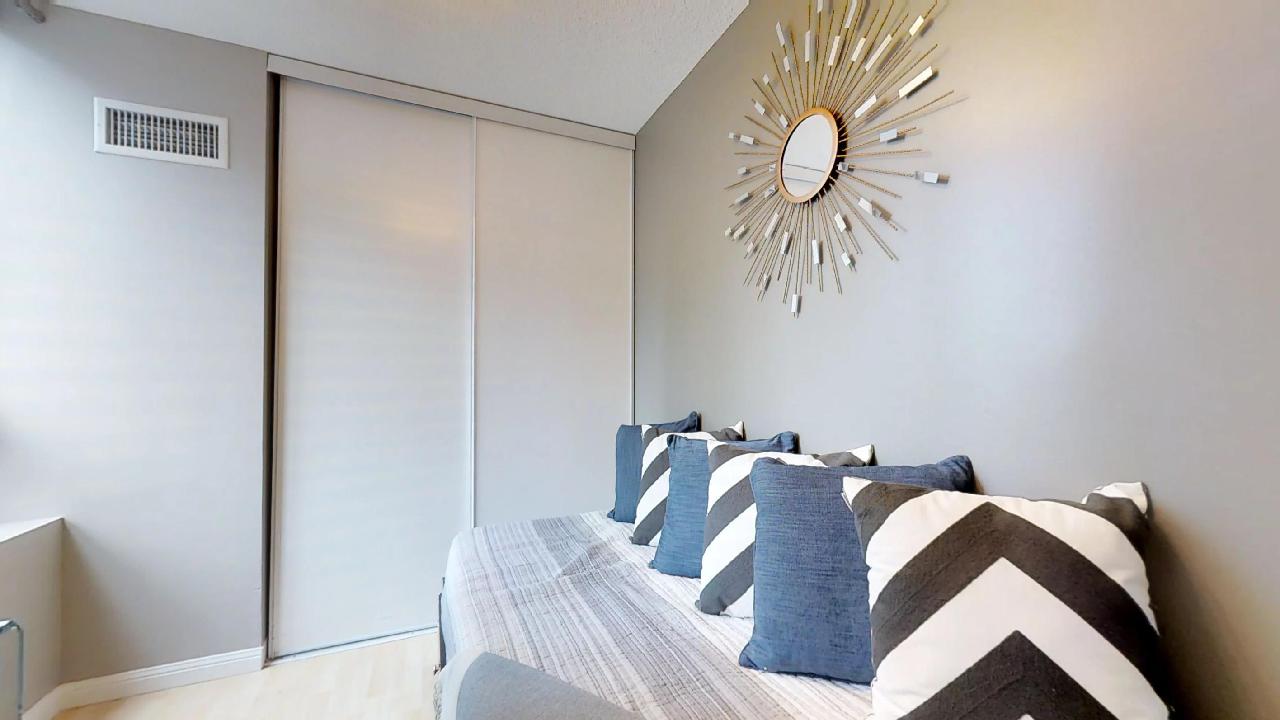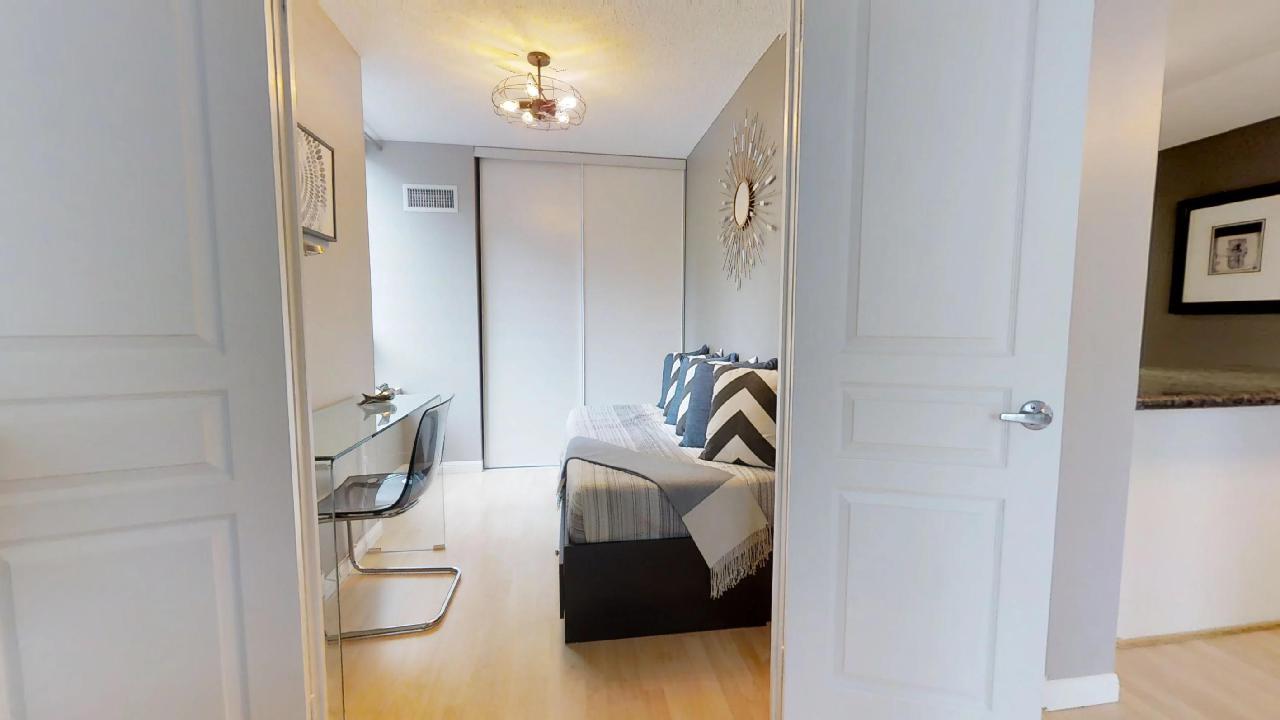 University Plaza N is a great option for those looking for a beautifully furnished apartment in Toronto's downtown core. This spacious two bedroom apartment features a great location, stylish furnishings, as well as down-home comfort.
From the front entrance of the suite, guests are led down the front hallway, which features light hardwood flooring, to the master bedroom. In the master bedroom is a king size bed, large closet, side tables, and a wall-mounted personal flat screen television. The bathroom, which has locking doors to both the bedroom and the front hall, features beautiful tiling. As with all of our Sky View Suites, all linens (including bedding, sheets, pillows, and towels) come complimentary.
The kitchen, dining area, and living room all share the same expansive space. The kitchen is fully furnished with large appliances, small appliances, flatware, dishware, glassware, and pots and pans. The granite large granite countertop allows guests for plenty of space to cook their own meals during their stay at University Plaza N.
A glass table with seating for four is in the dining area, which also features an entrance to this furnished apartment's private balcony patio. Throughout the suite, tasteful art is hung on the halls. The living room features a rug, pull-out sofa (perfect for overnight guests), and a large flat screen television.
In the second bedroom, guests can enjoy their night on a twin bed; if they want to get some work done inside the suite, the second bedroom also features an elongated glass desk and chair, allowing the space to double as an office.
The Neighbourhood
University Plaza is conveniently located between the Financial District and the Entertainment District of downtown Toronto, making the location perfect for those here to work and to play.
The area is also extremely convenient for those looking to get around the city. Within 5 minutes walking distance are several subway, streetcar, and bus stops. Slightly further away (15 to 20 minutes walking distance) is Union Station, the Union Pearson Express, and the GO stations.
The Building
The building lobby will set you at ease, with 24-hour concierge service, and couches next to a fireplace. On the top floor of the building, you will find the fitness centre, and party room. During the summer months, tenants have access to the building's rooftop patios and barbecues.
Request this suite
Walk Score
How to Book
Request this suite
Request this suite
[contact-form-7 404 "Not Found"]
Walk In Score
How to Book