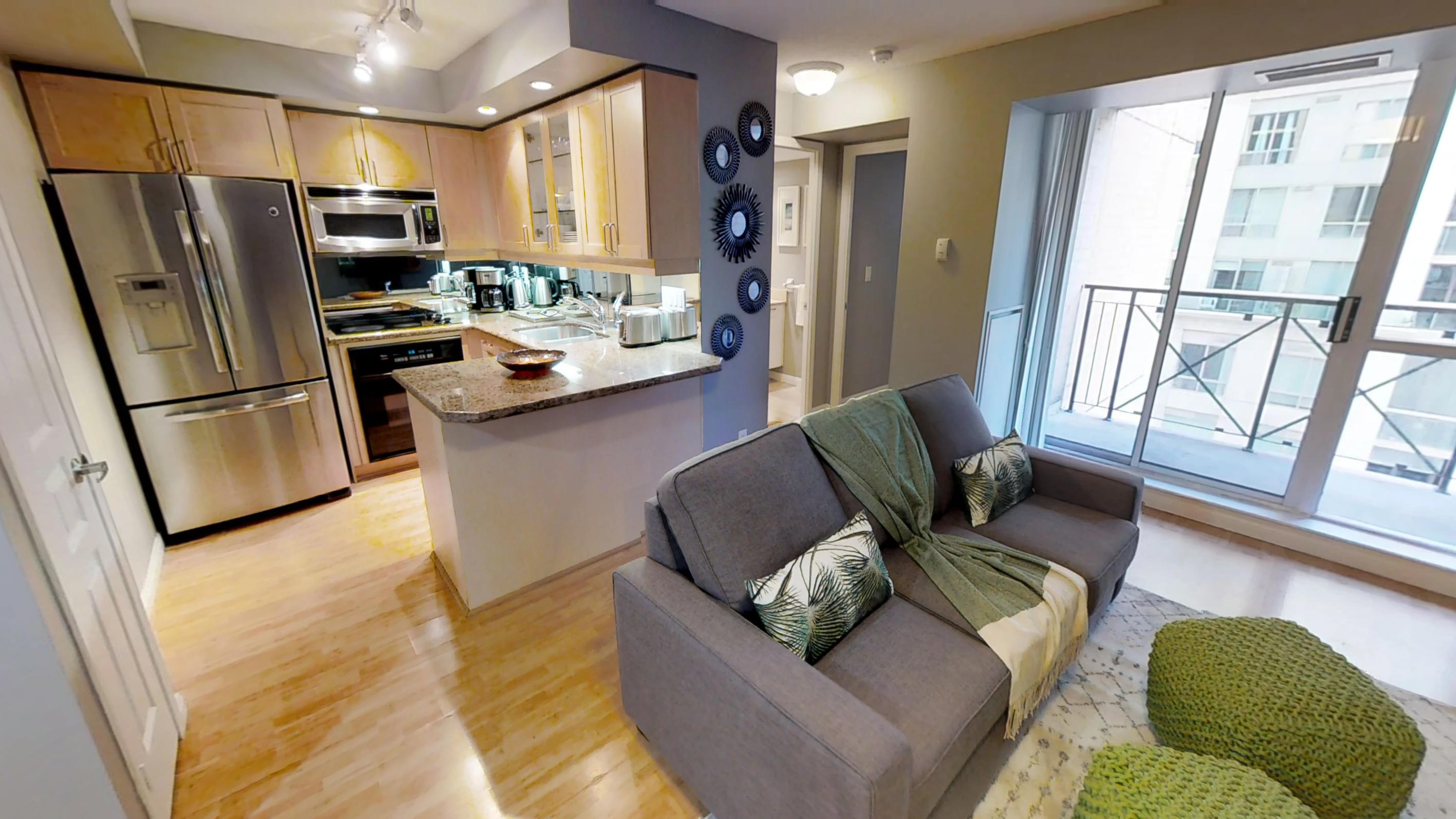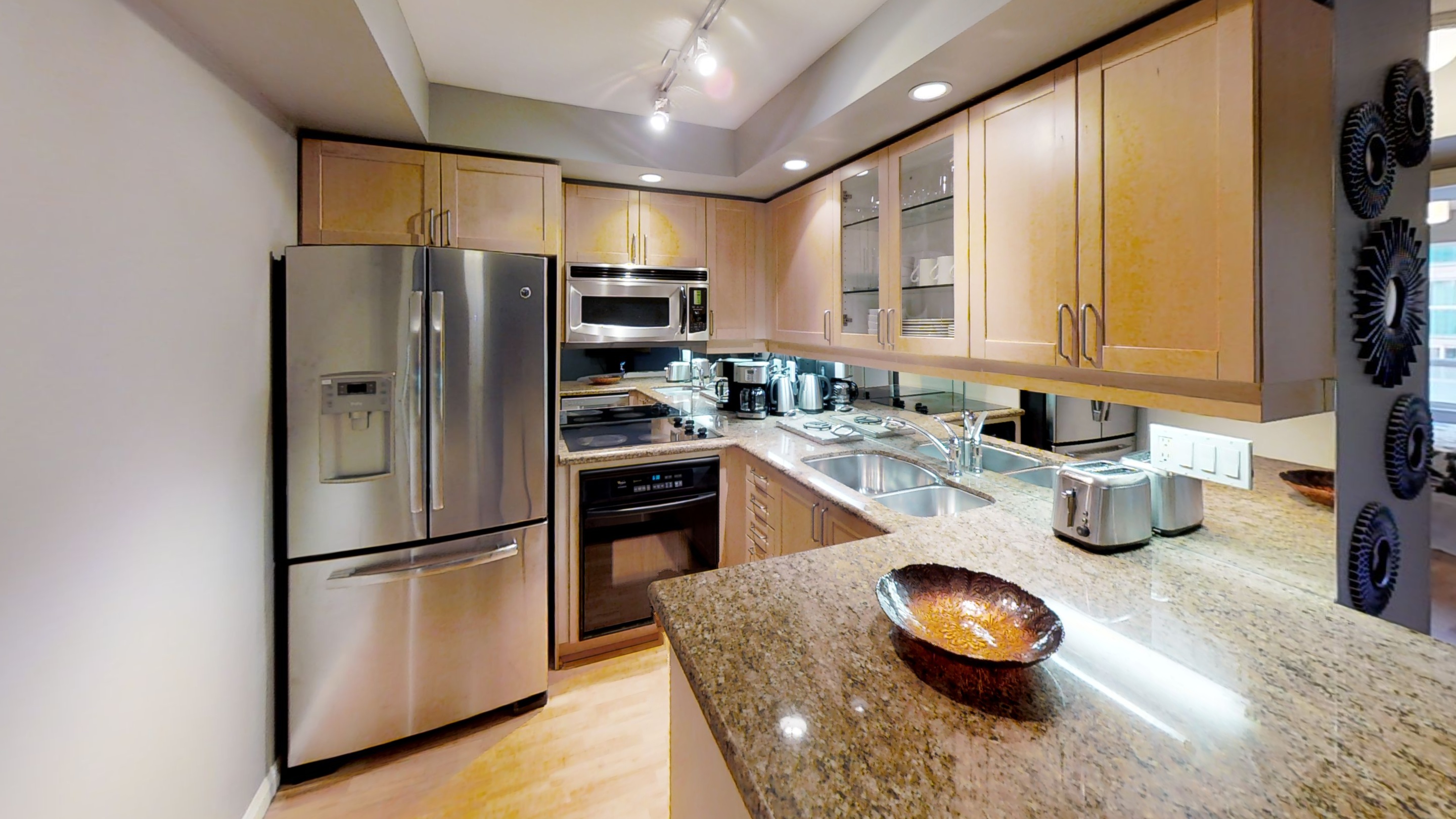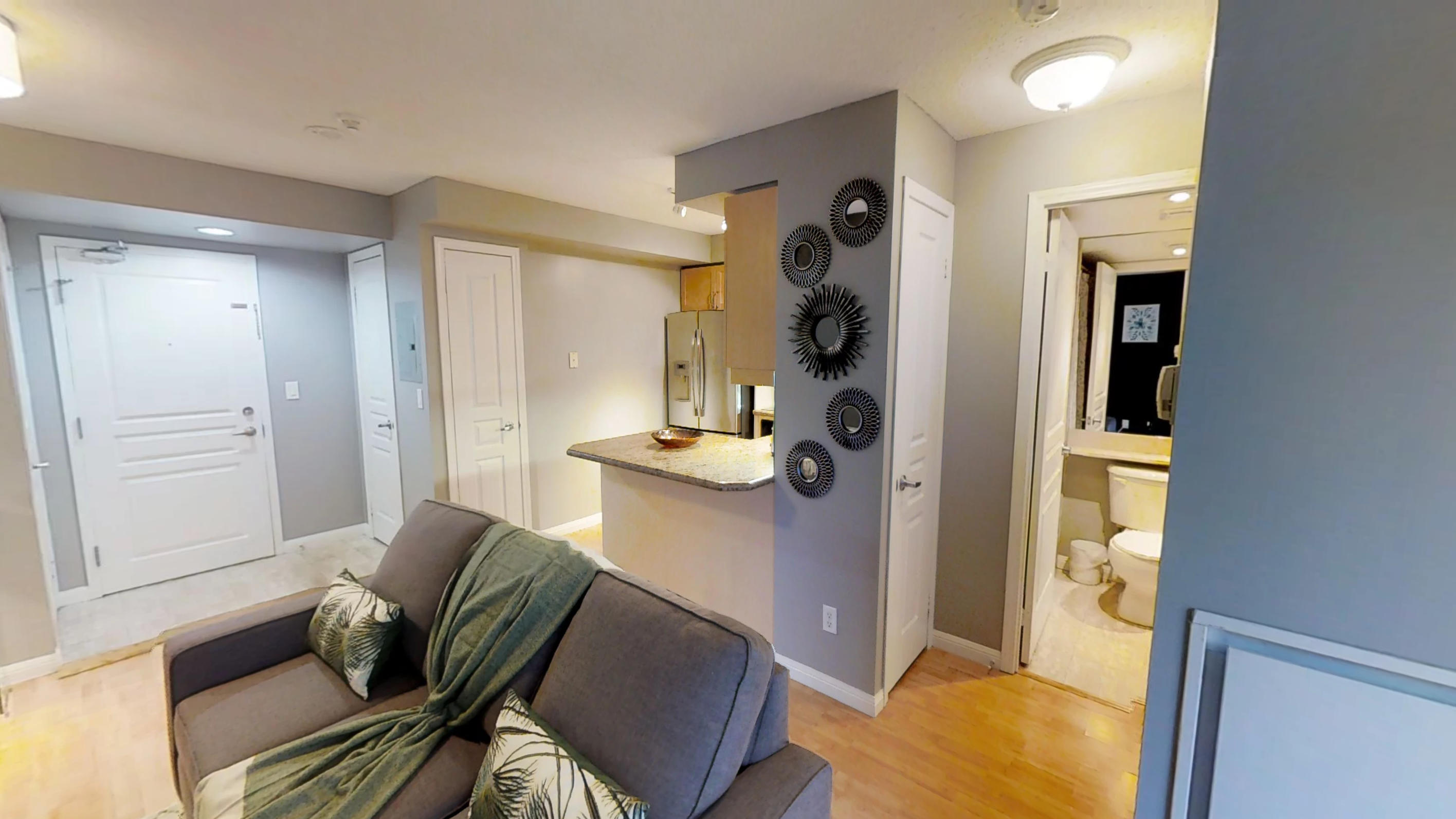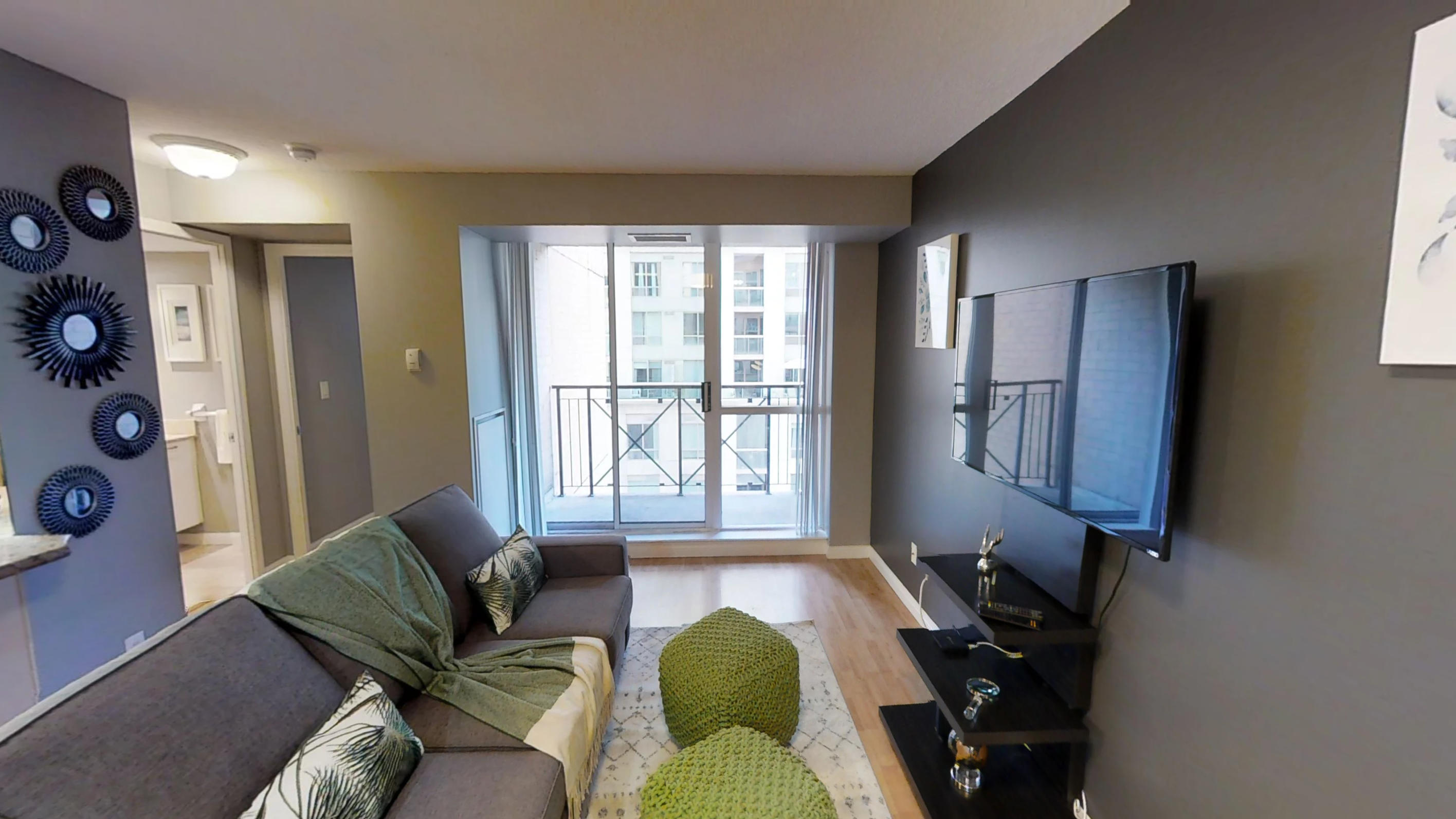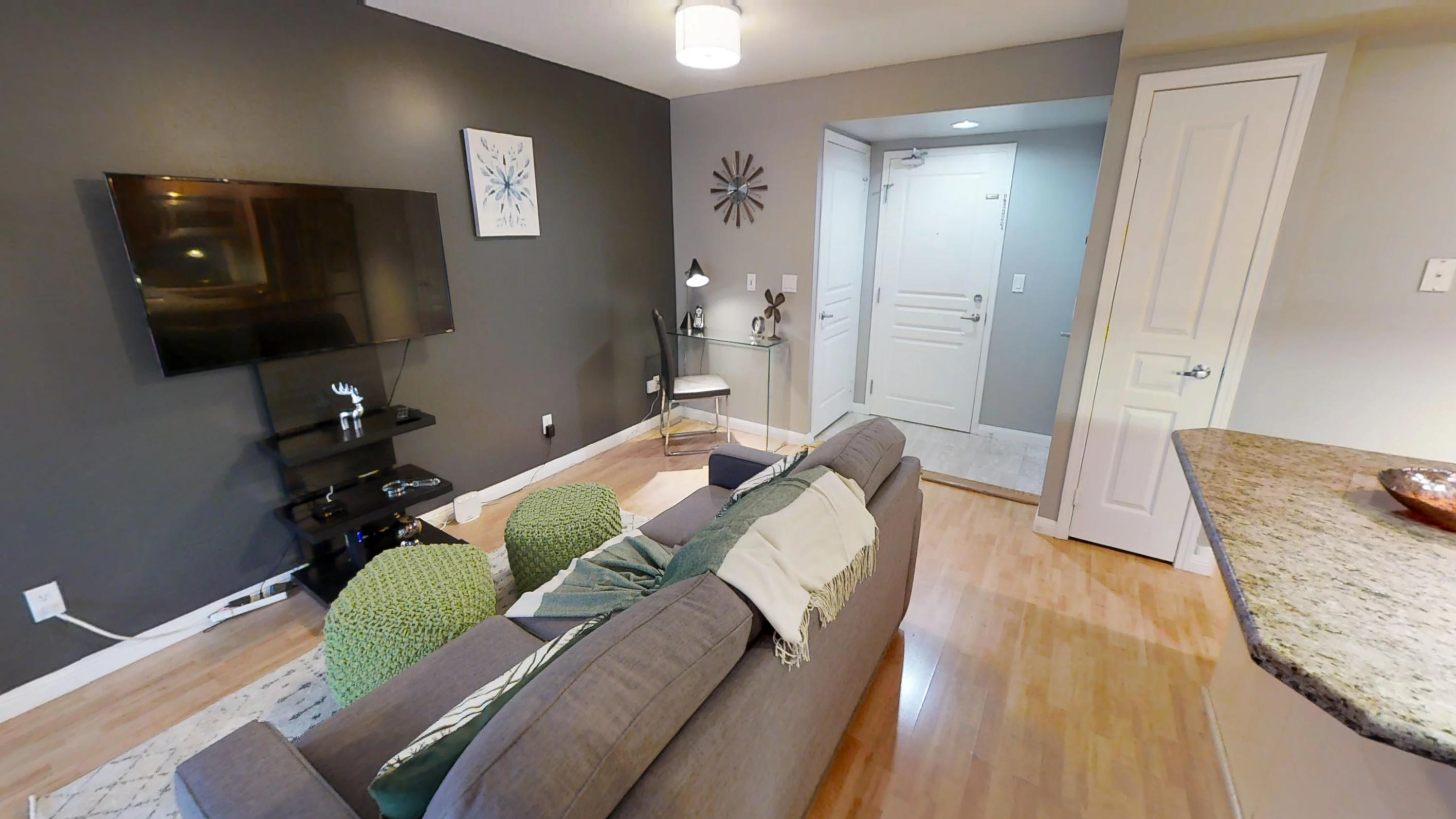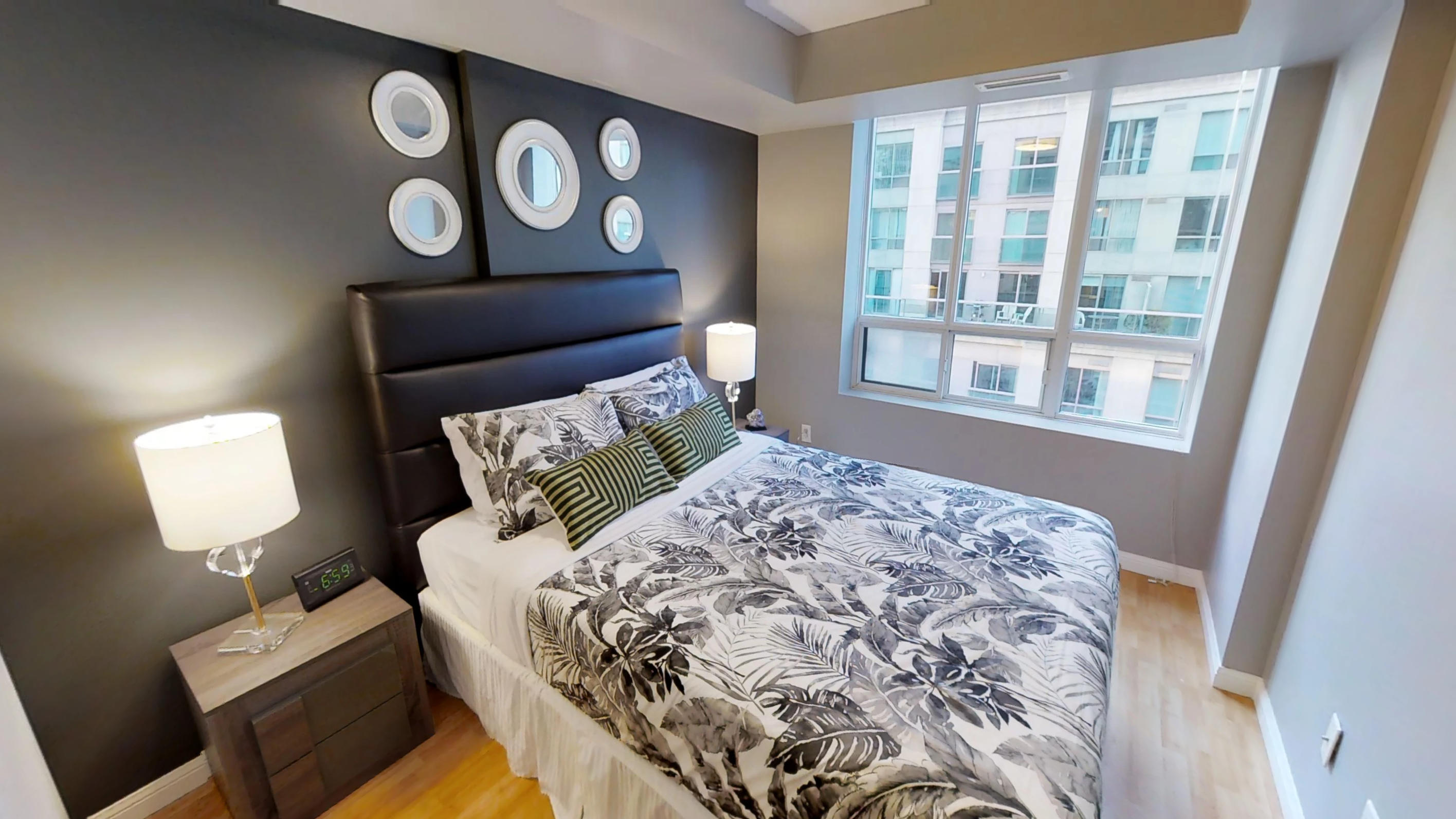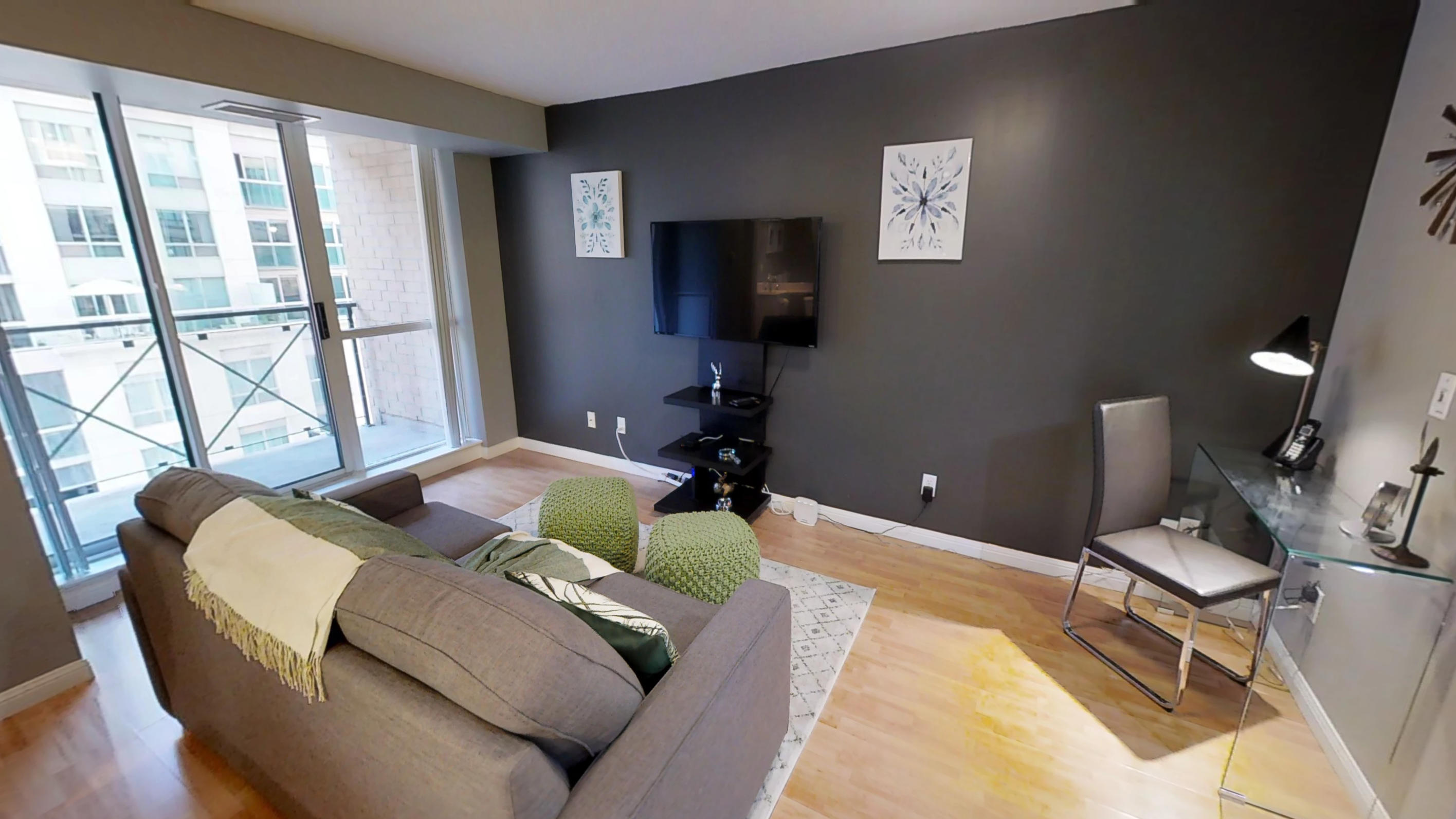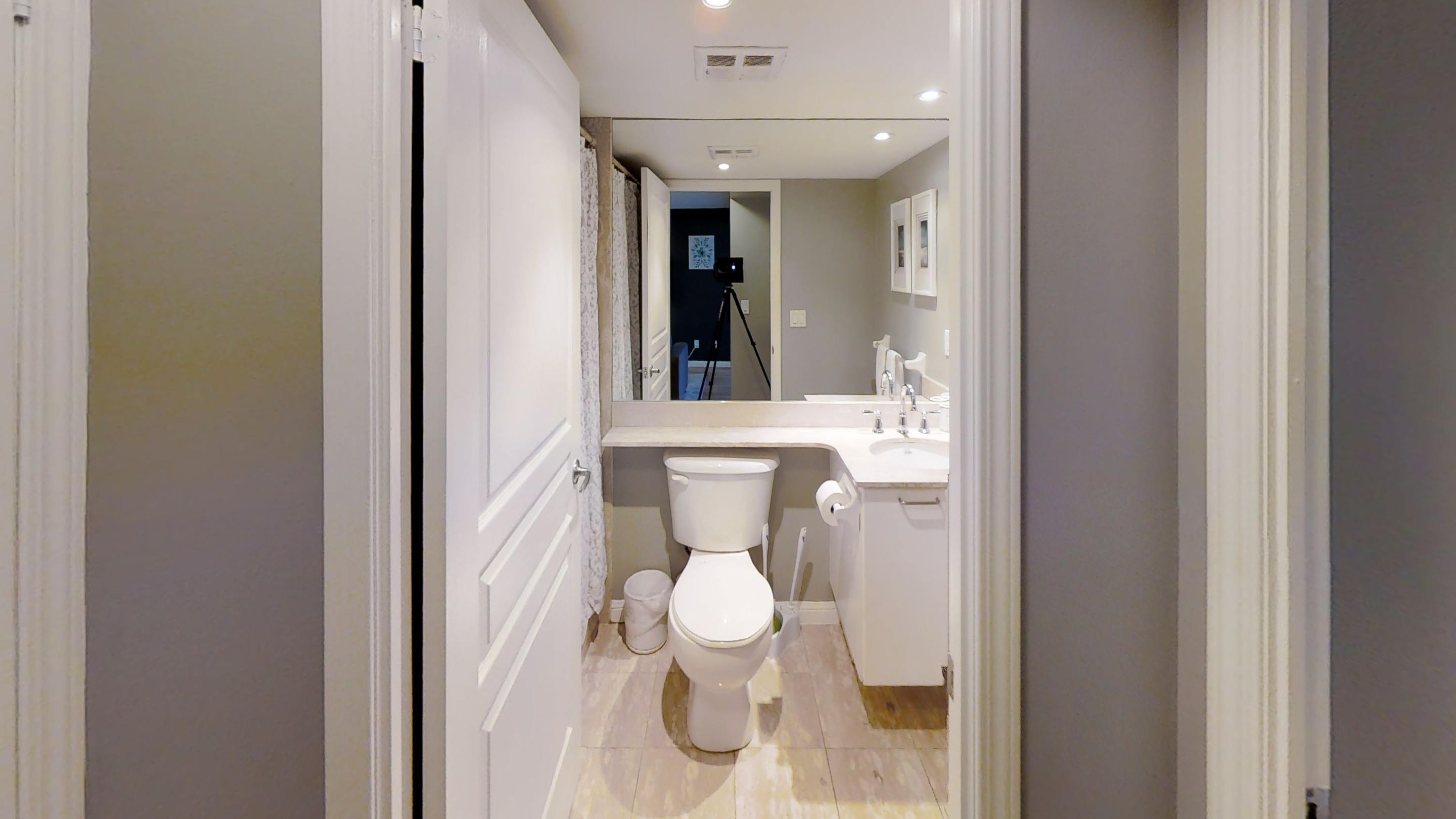 /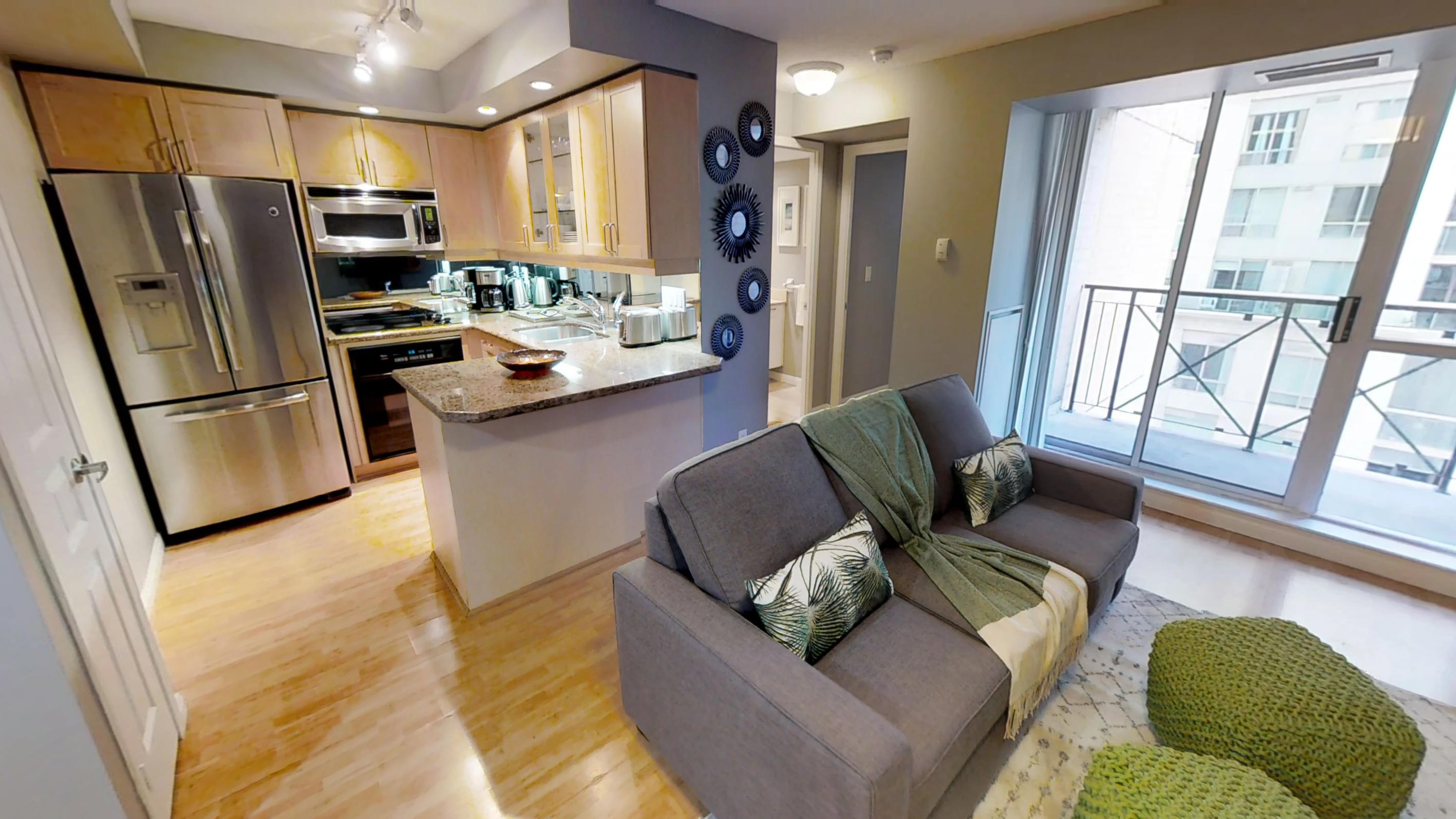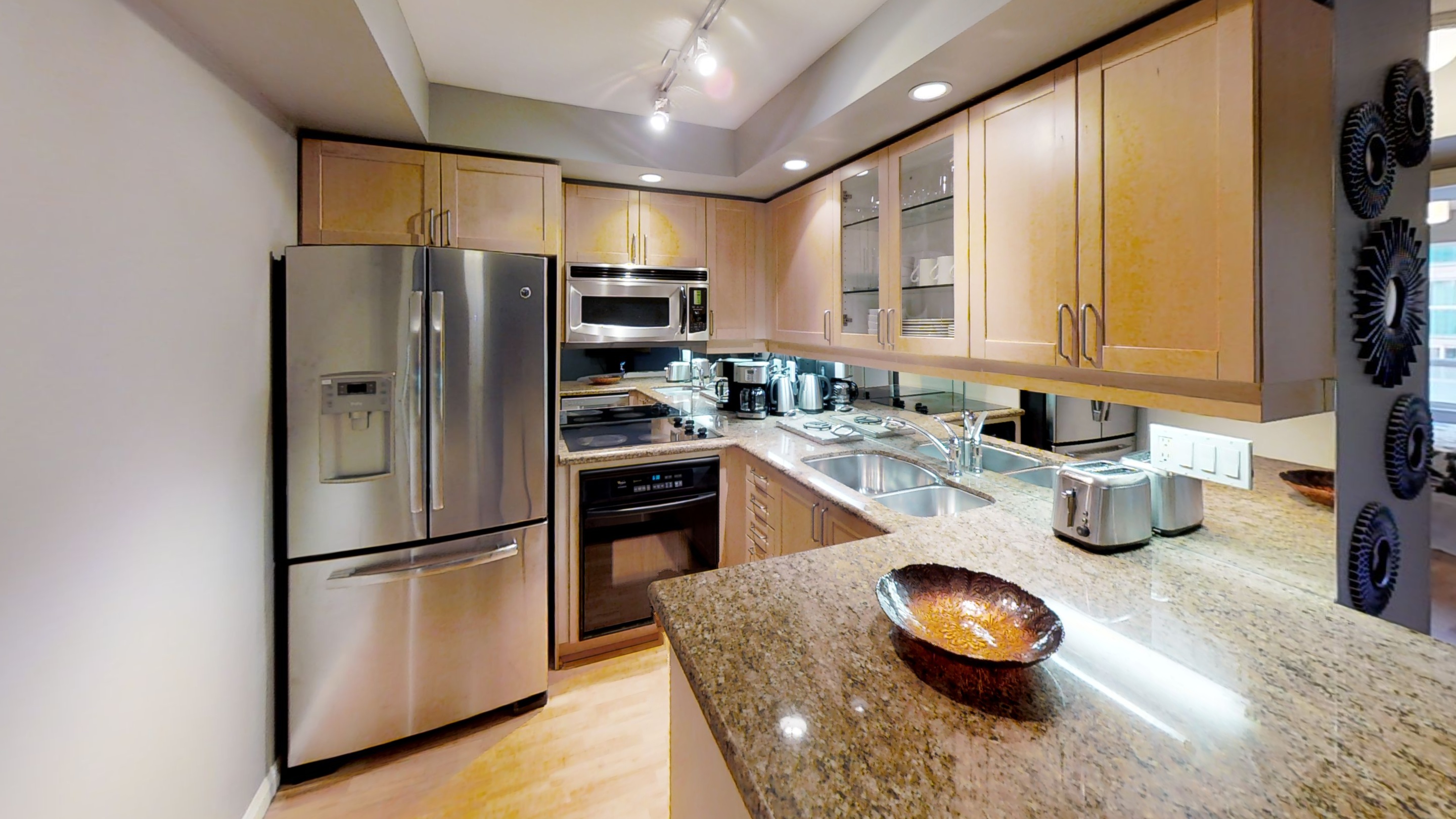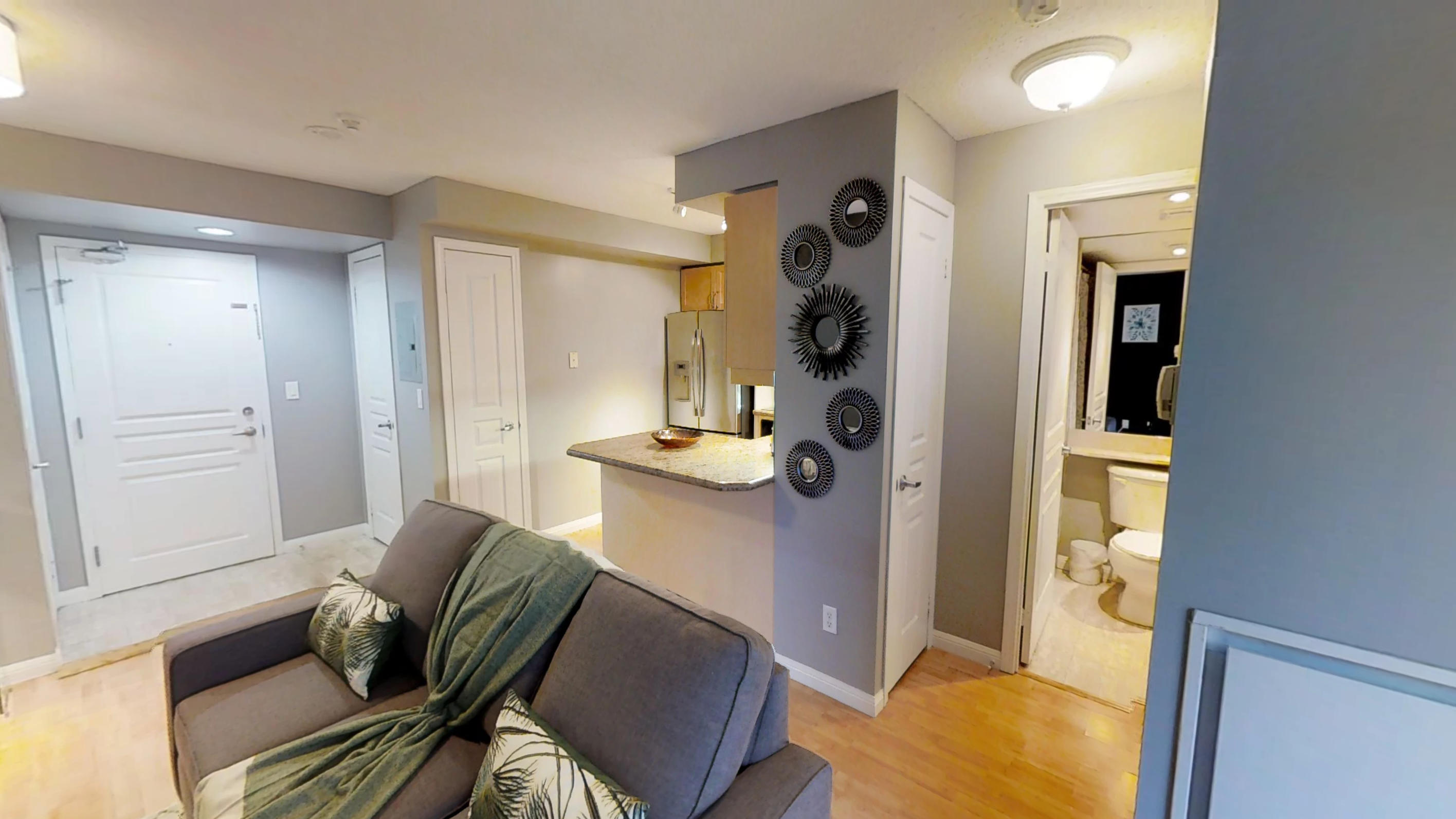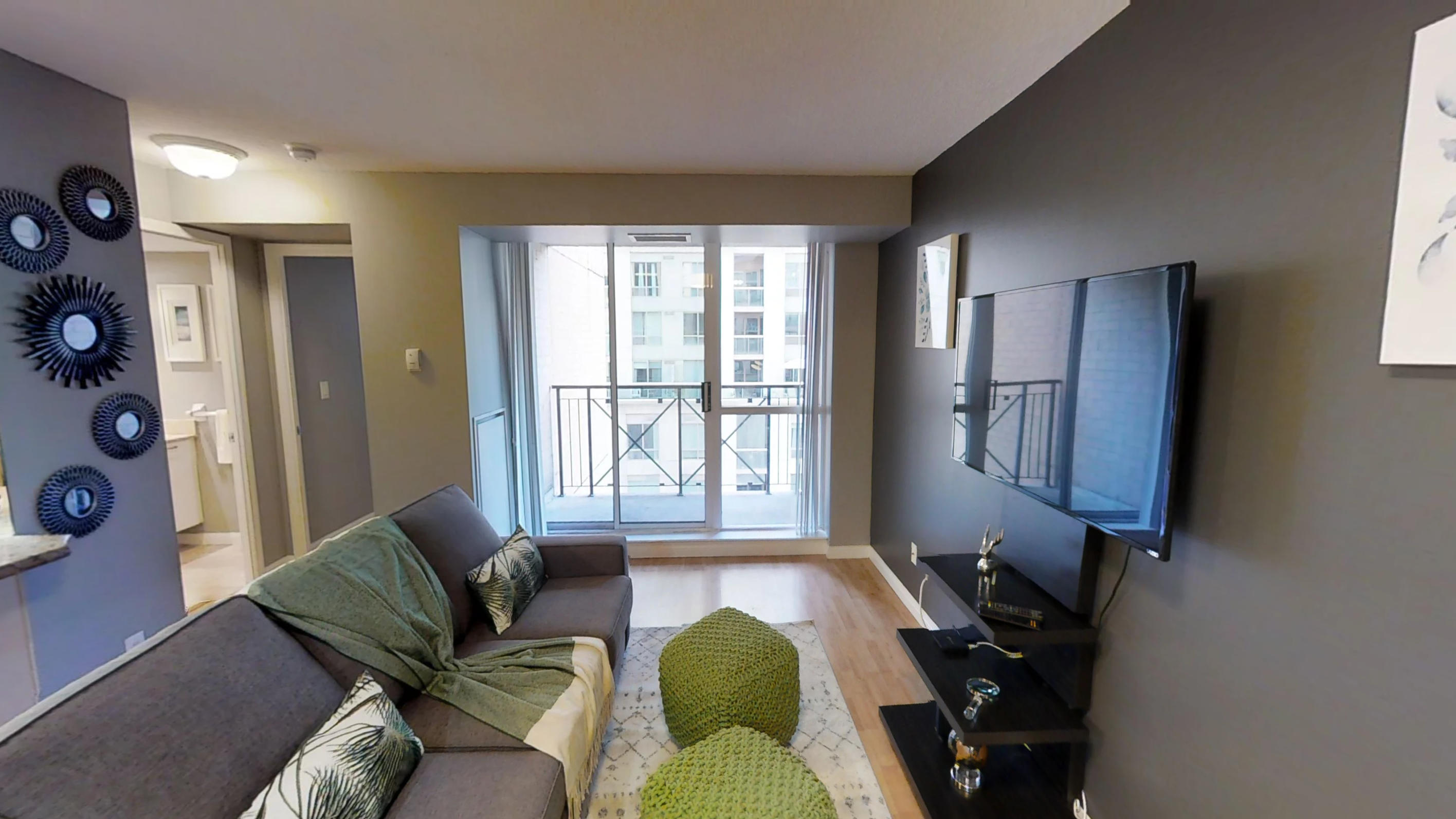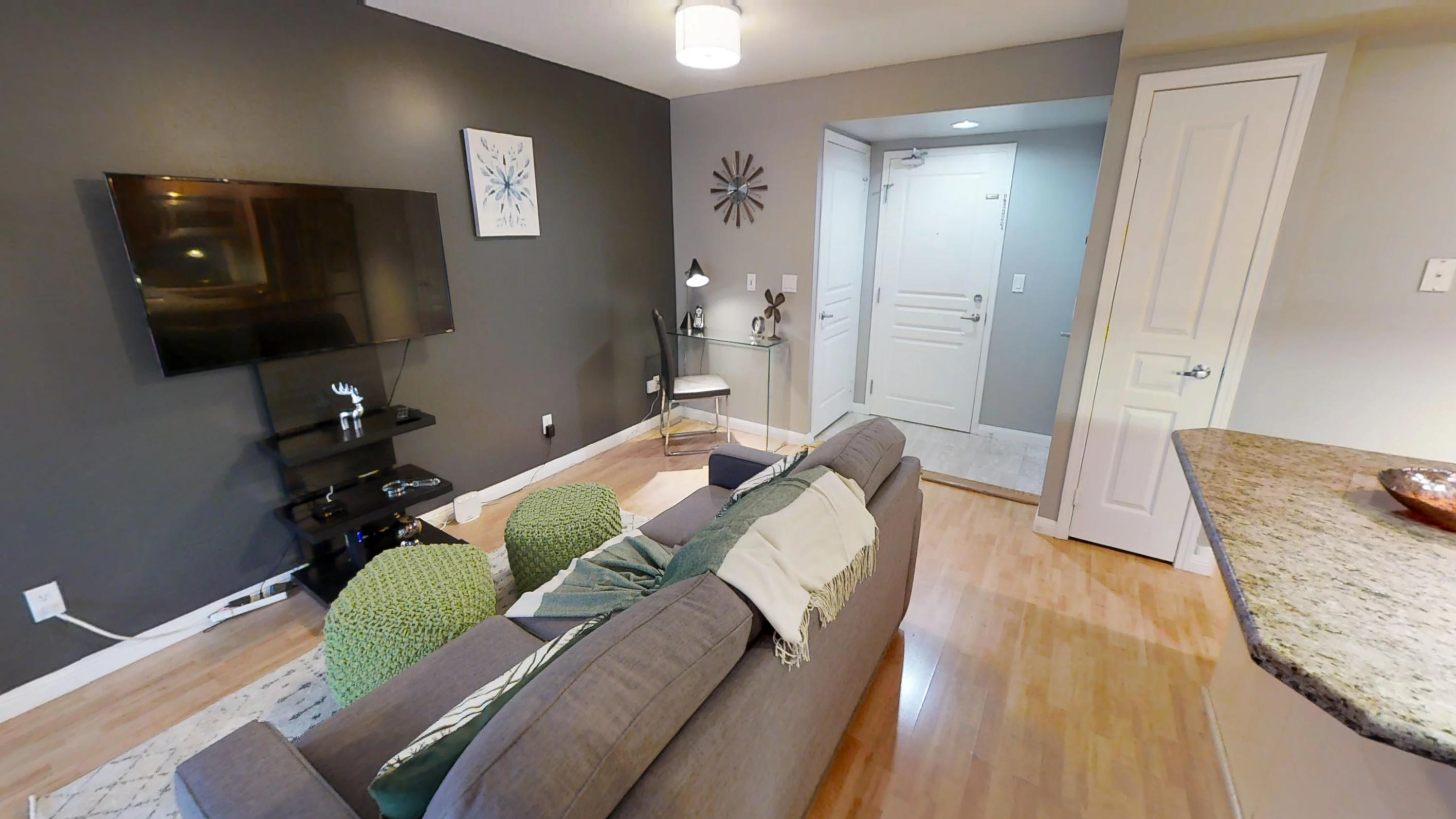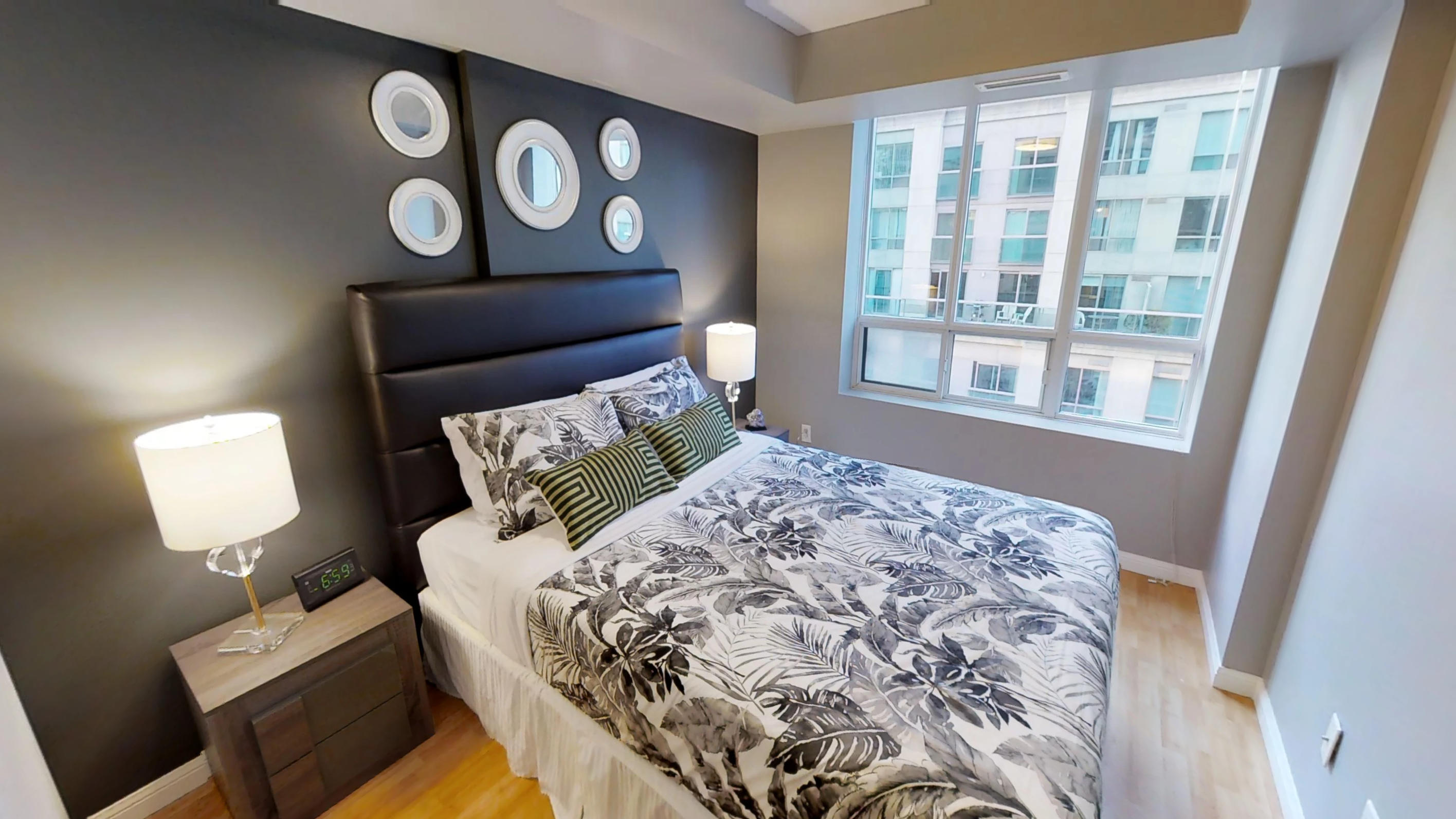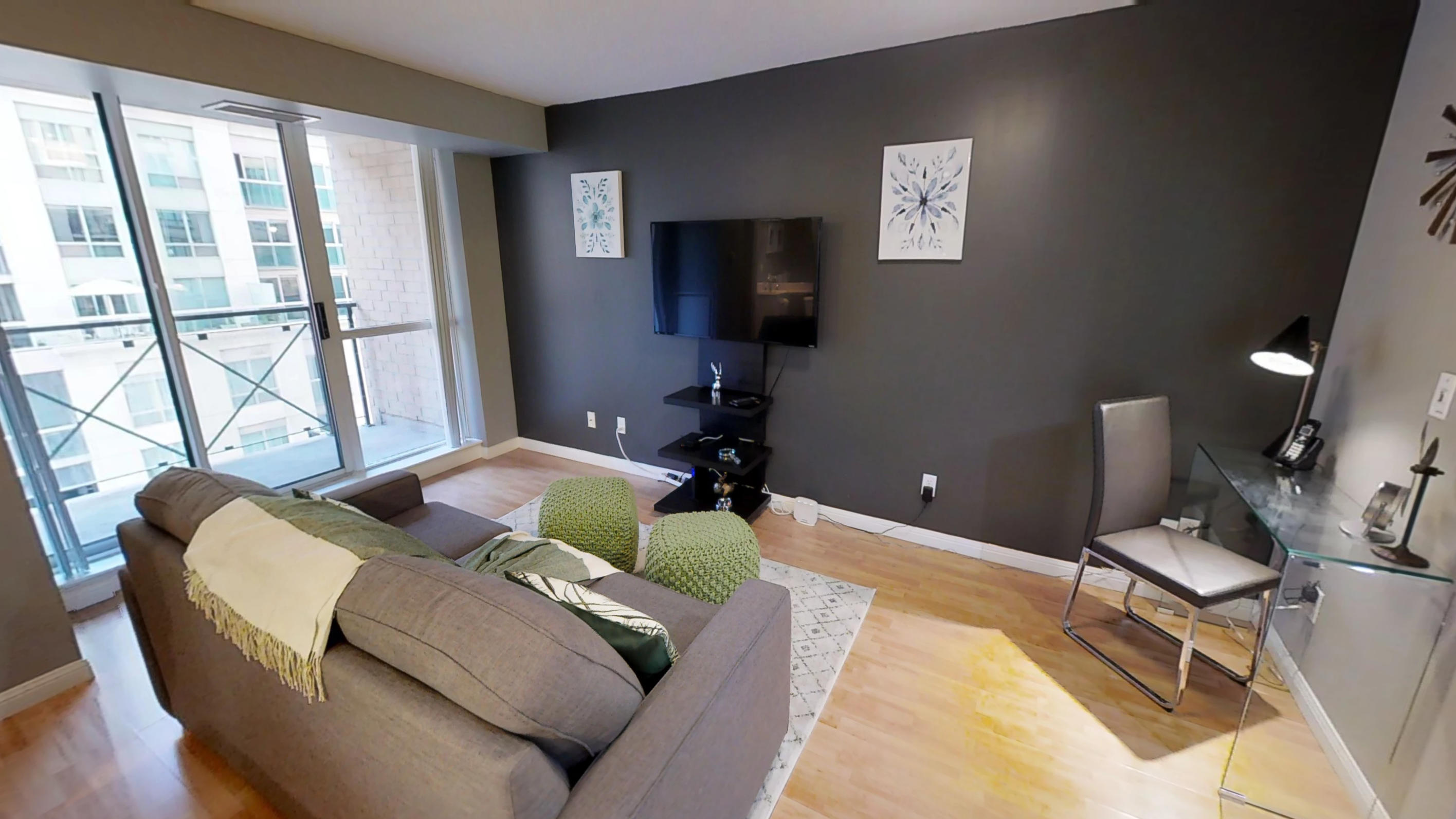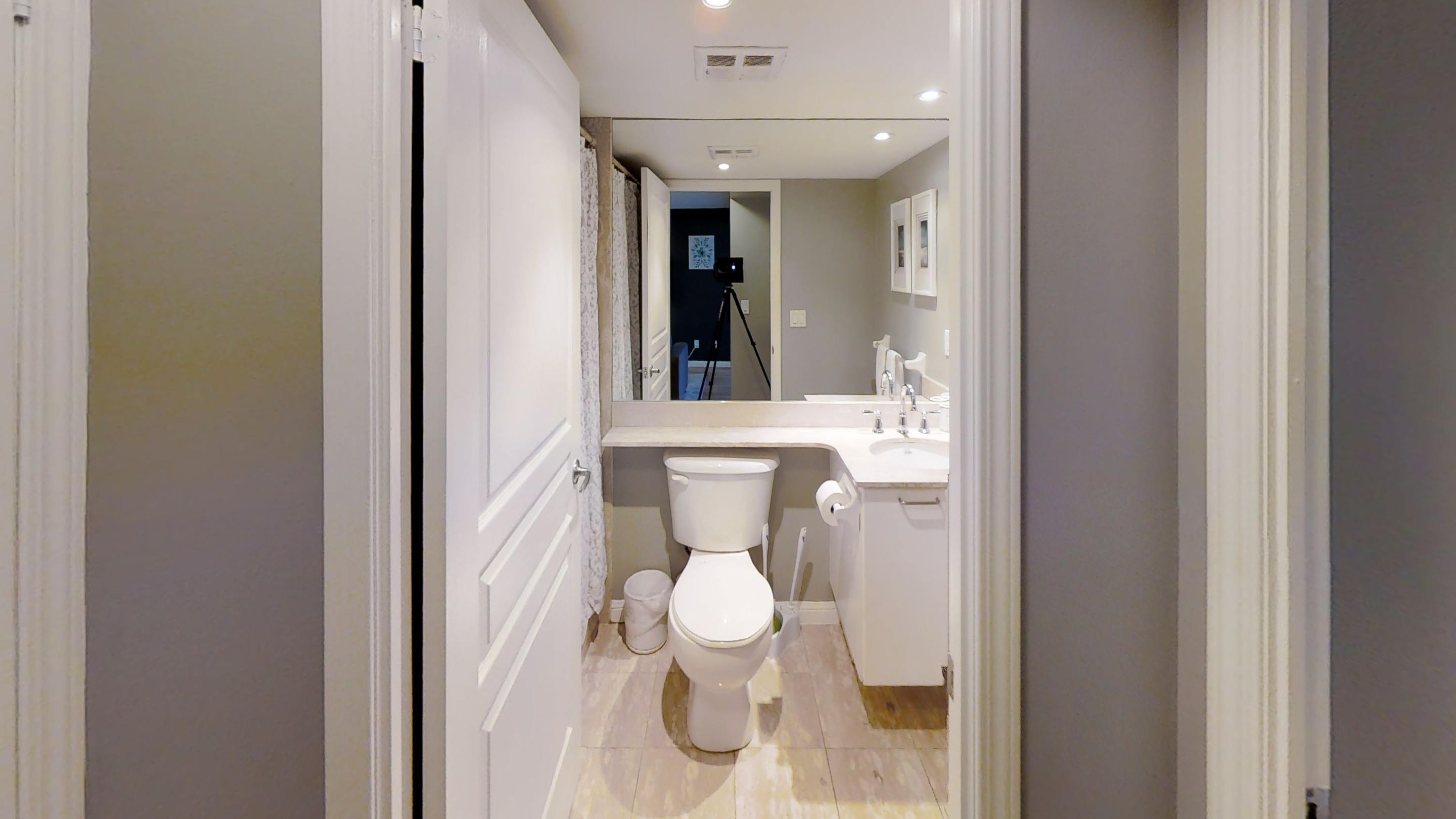 This one bedroom furnished suite is everything that one would need in the financial and entertainment district.  With a focus on the living room, one could access everything in the suite from the center room.  Curl up in front of the flat screen TV and enjoy unlimited access to Rogers VIP cable or watch a movie with the DVD player provided for guest use. There is also an elongated glass table for those who are looking to get some work done during their stay. This living space also permits access to a private balcony.
The suite has a fully furnished kitchen with granite countertops.  Guests will have all essential utensils provided to the point where the experience is just as if they were in their own kitchen.  The kitchen offers key features with its stainless steel appliances, including a full-sized fridge, stove, sink, and microwave.
The bedroom provides plenty of closet and dresser space in the room.  Guests can get a good nights rest and welcoming mornings in this suite while being entertained by the flat screen tv that is mounted in the bedroom.  The bed is queen size.  All bedding, linens, pillows, and towels are complimentary in this suite.
The Neighbourhood
Available for short-term lease or long-term stays, this suite boasts a perfect walk score of 100, you can easily find anything you need right at your doorstep. Walk to: The Toronto Center of Performing Arts, Toronto City Hall, the Toronto Courthouses, the Financial District and much more.
Located just steps from both St. Andrew and Osgoode subway stations, any part of downtown Toronto is accessible in minutes. For the colder months, a PATH entrance (access to Toronto's underground PATH that spans the financial district and reaches as far as Union station) is a mere 2 minute walk away.
After work, our corporate housing guests are steps from the lively King West district, which has some of the city's best restaurants and lounges (a few blocks west of the building). Guests at this furnished apartment will also enjoy easy access to Toronto's best cultural and arts centers, including the Royal Alexandra Theatre, the Princess of Wales theatre, and for music lovers, the Roy Thomson Hall.
The Building
This extended stay suite is sure to meet all of your needs with a vast array of on-site amenities, including well-appointed lobby entrance & waiting area (complete with a 24 hour security and a large gas fireplace). The building's fitness centre is available to help you maintain your fitness goals, offering a choice of weight-lifting and cardio machines.
Request this suite
Walk Score
How to Book
Request this suite
Request this suite
[contact-form-7 404 "Not Found"]
Walk In Score
How to Book