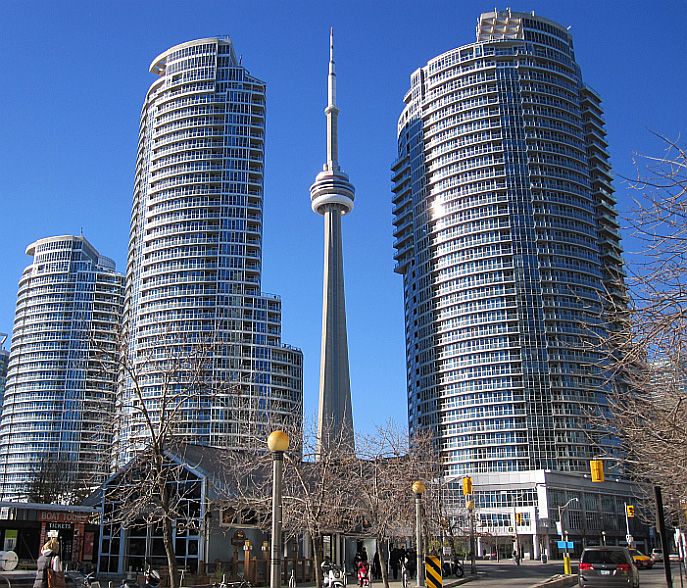 /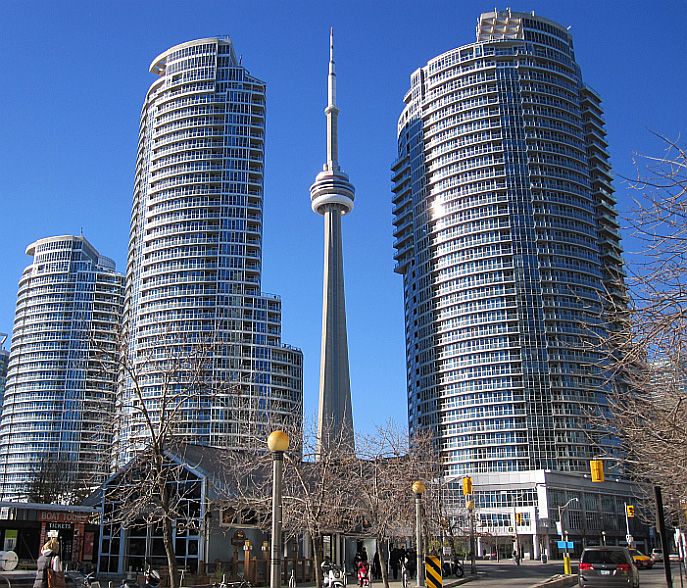 Lake Ontario is in perfect view from this short term rental studio apartment in Waterclub. Just around the corner are intriguing attractions, beautiful places to dine, and very convenient access to public transportation.
This unit is well suited for the solo traveller, conserving space with everything in a single, harmonious room.
You'll first see the kitchen, which is filled with all of the essential appliances, like an oven, stove, and microwave. What you'll see next is the living room, which has the classic TV, couch, and coffee table setup that never fails.
Lastly, the bedroom is just off to the side and has a plush queen mattress, soft sheets, as well as a couple of night stands. Nearby is the bathroom, which is complete with beautiful granite countertops and finishes.
Squishing in here with another guest may not be too pleasant, so take a look at this 2-bedroom furnished apartment rental in the very same building if you're travelling with another person.
The Neighbourhood
One of the best parts of living at this serviced apartment is living in such a scenic and entertainment-rich area. There are tonnes of places to visit that are right in the neighbourhood, such as the Sony Centre for the Performing Arts, Roy Thomson Hall, and the TIFF Bell Lightbox.
Trying to figure out where you're going to eat is quite the challenge with so many great choices so close by. For example, you could visit Jack Astor's, which serves amazing comfort food and a large assortment of drinks. On the other hand, you could visit the Old Spaghetti Factory, which has a wonderful selection of hardy Italian food.
Though it is a great one, the Waterclub neighbourhood doesn't have everything there is to see in Toronto. This means you may want to take a trip to somewhere else, which is no problem at all with Union Station being a couple blocks away. From here you can access streetcars, buses, and subways to anywhere you need to go.
The Building
Waterclub has the epitome great amenities with an indoor/outdoor pool, multipurpose and formal entertainment room – both with bar and lounge, health spa, steam rooms, exercise room, and a couple of guest suites.
Sky View Suites also provides a long list of bonus services that are of no additional cost to you. This includes a bi-weekly cleaning service, local calling, wireless internet, cable, ensuite washer/dryer, full kitchen, all as a part of your non-smoking, clean, fully furnished apartment.
Request this suite
Request this suite
[contact-form-7 404 "Not Found"]
Additional Info
Wireless Internet
Cable TV
Fully Equipped Kitchen
Paid Parking
Fitness Facility
Swimming Pool
Whirlpool
Non-Smoking
Toll-Free Help Desk Mon to Sat