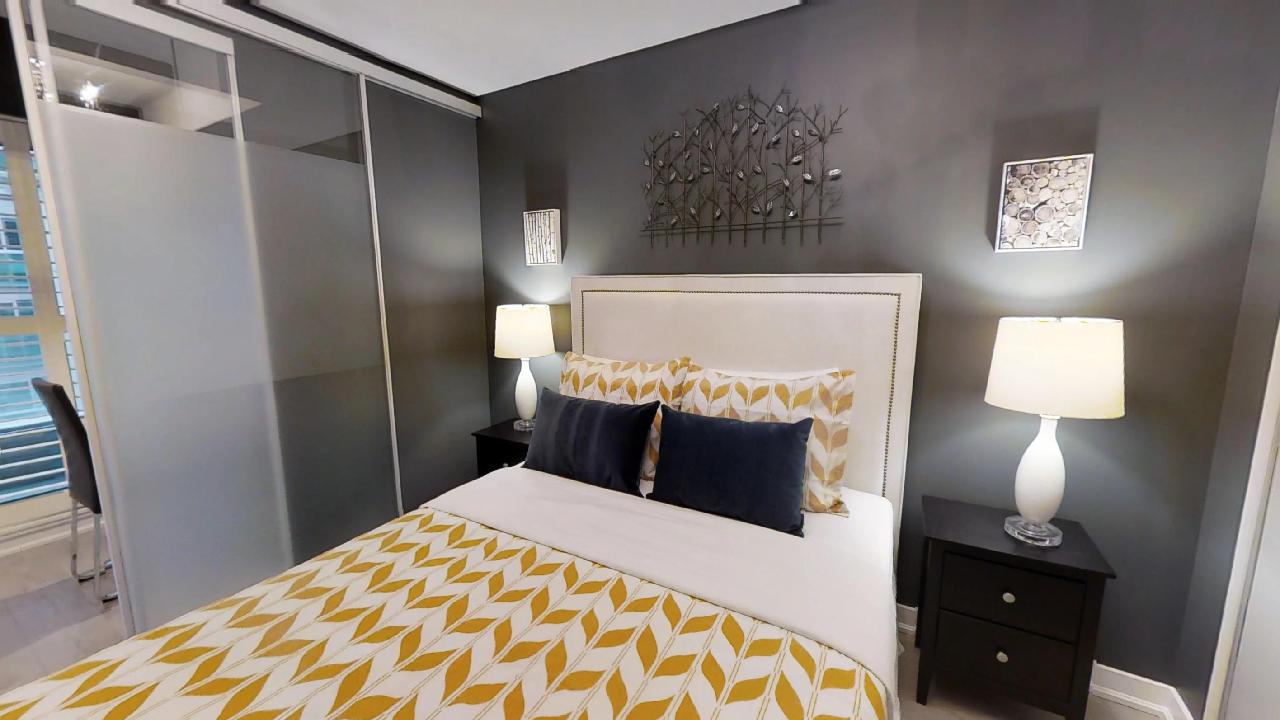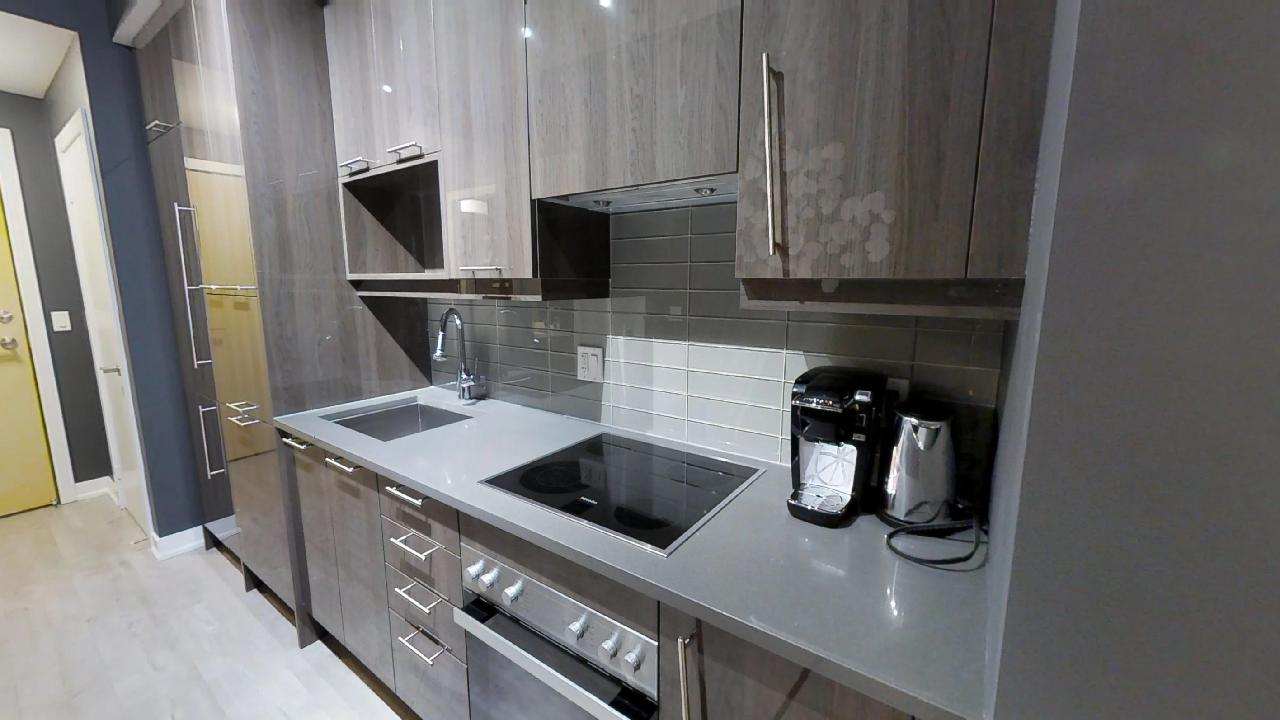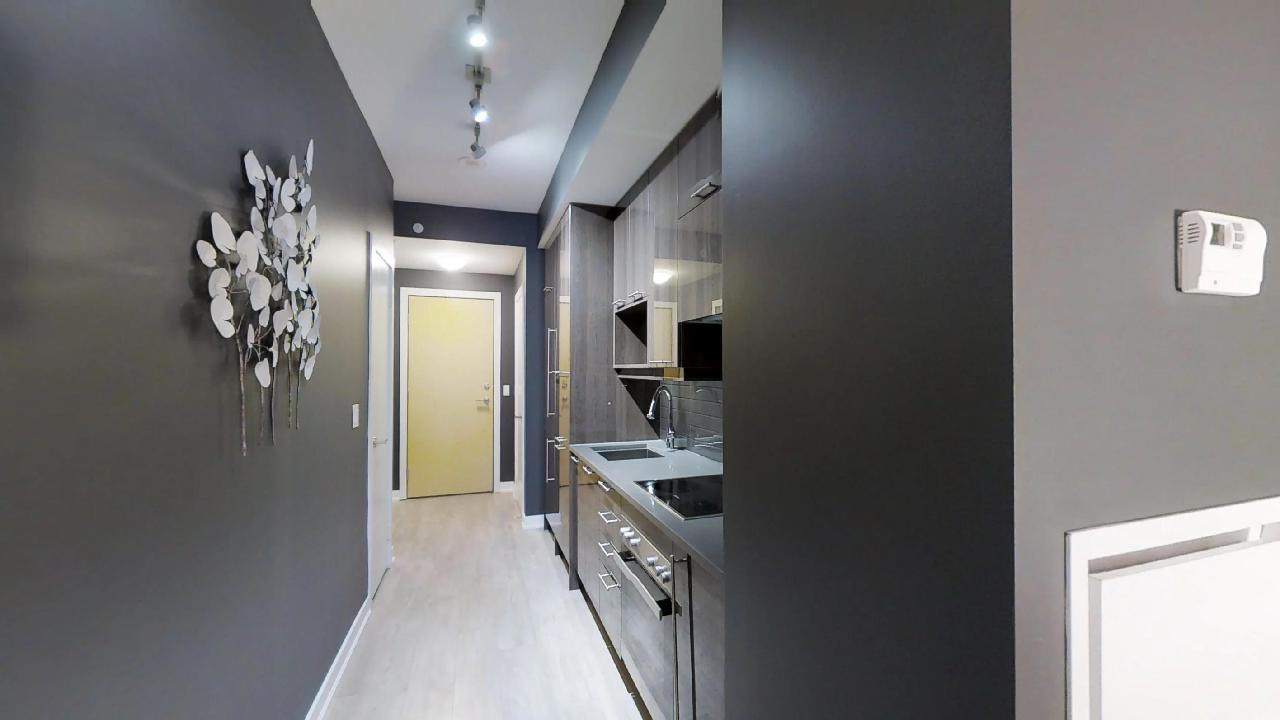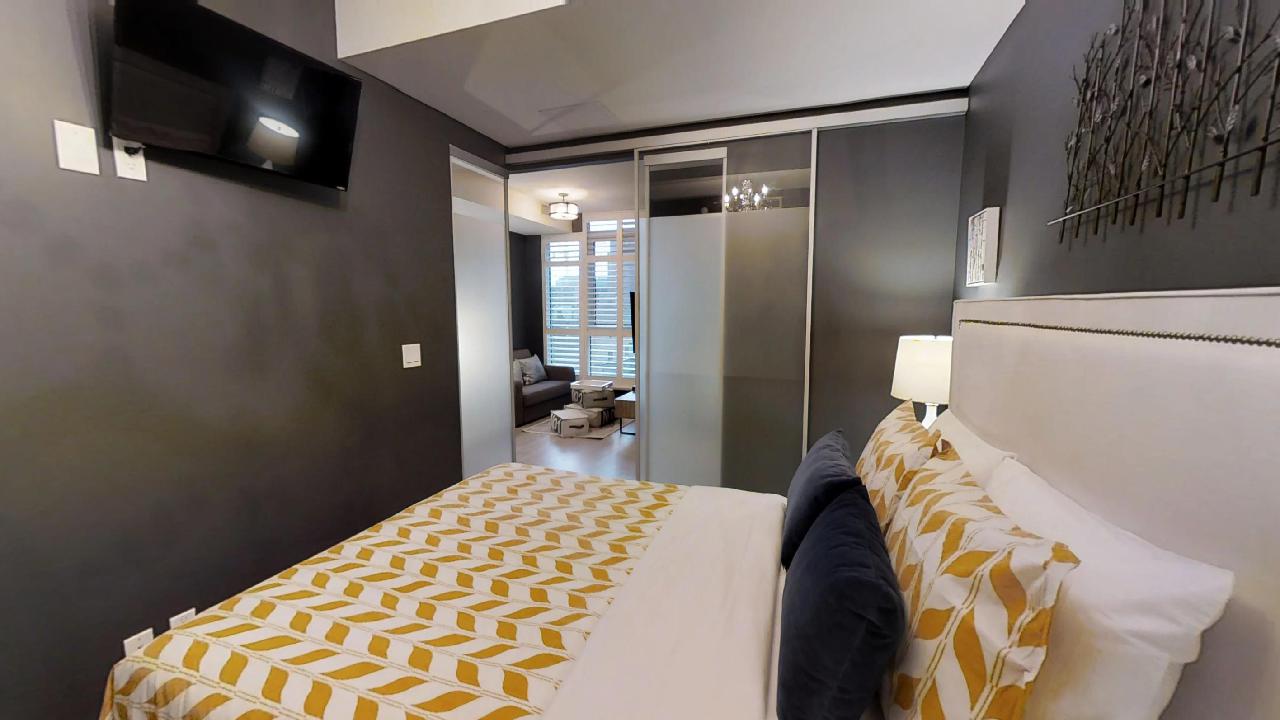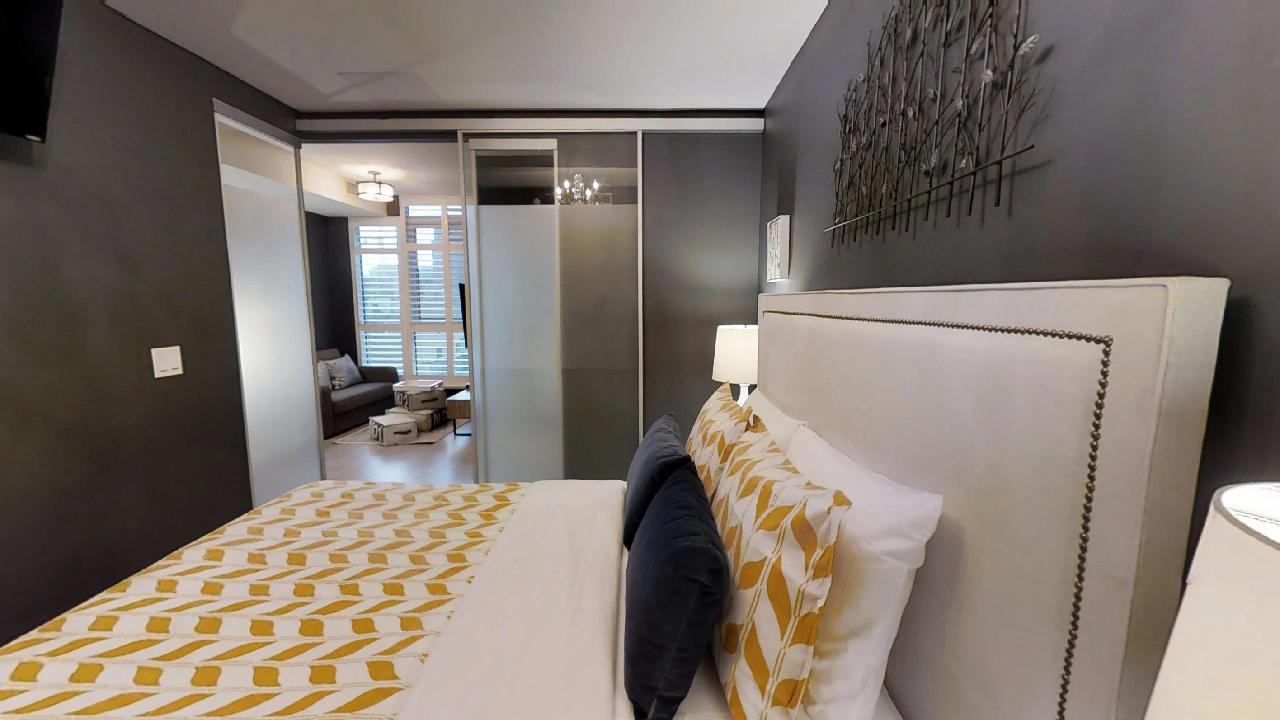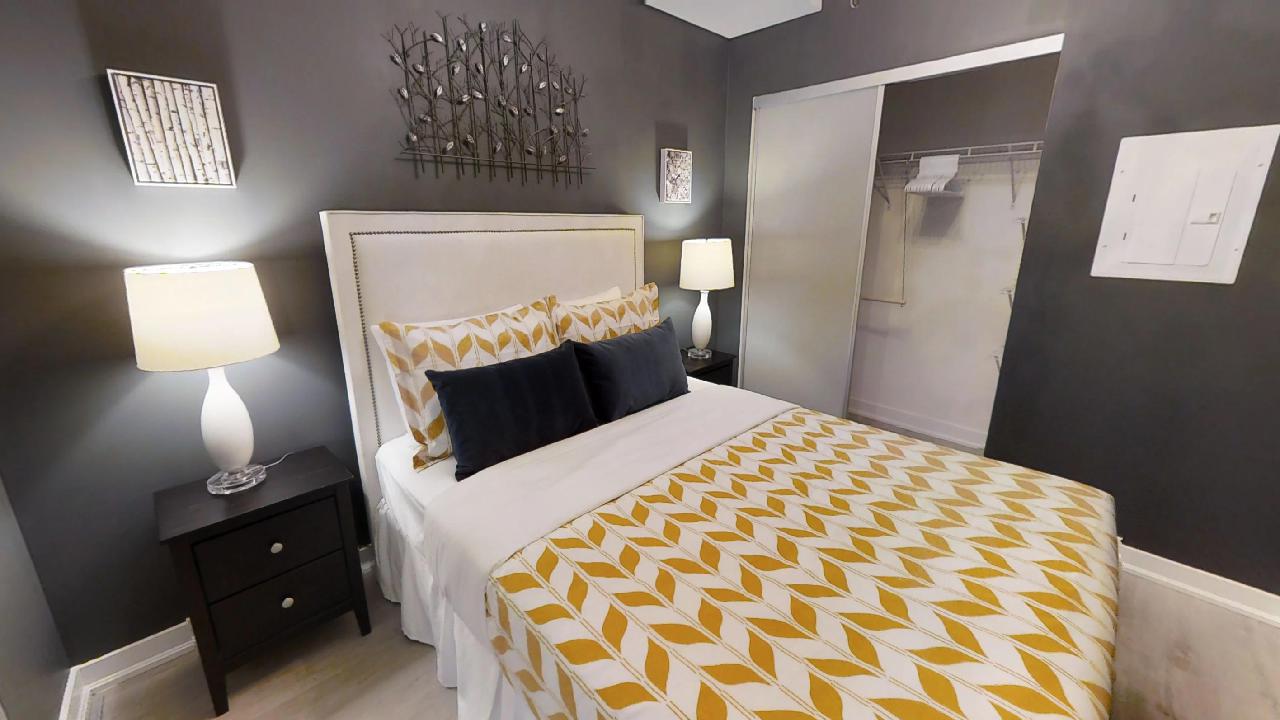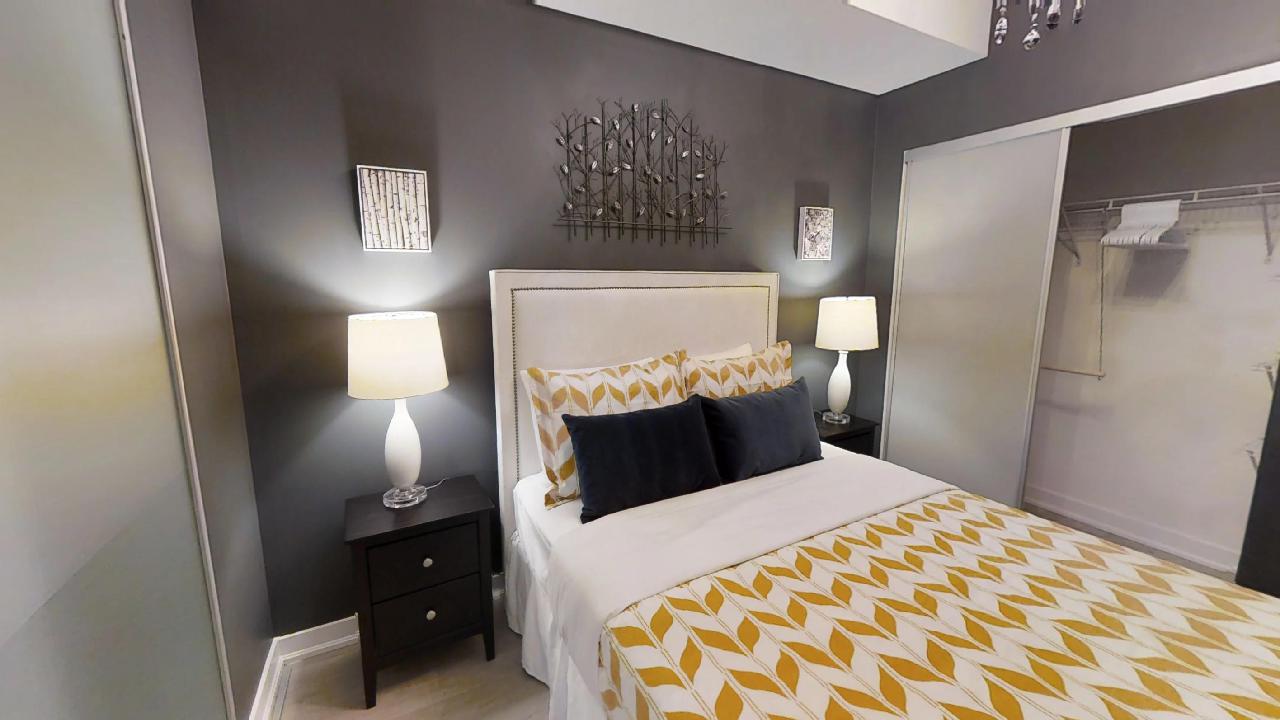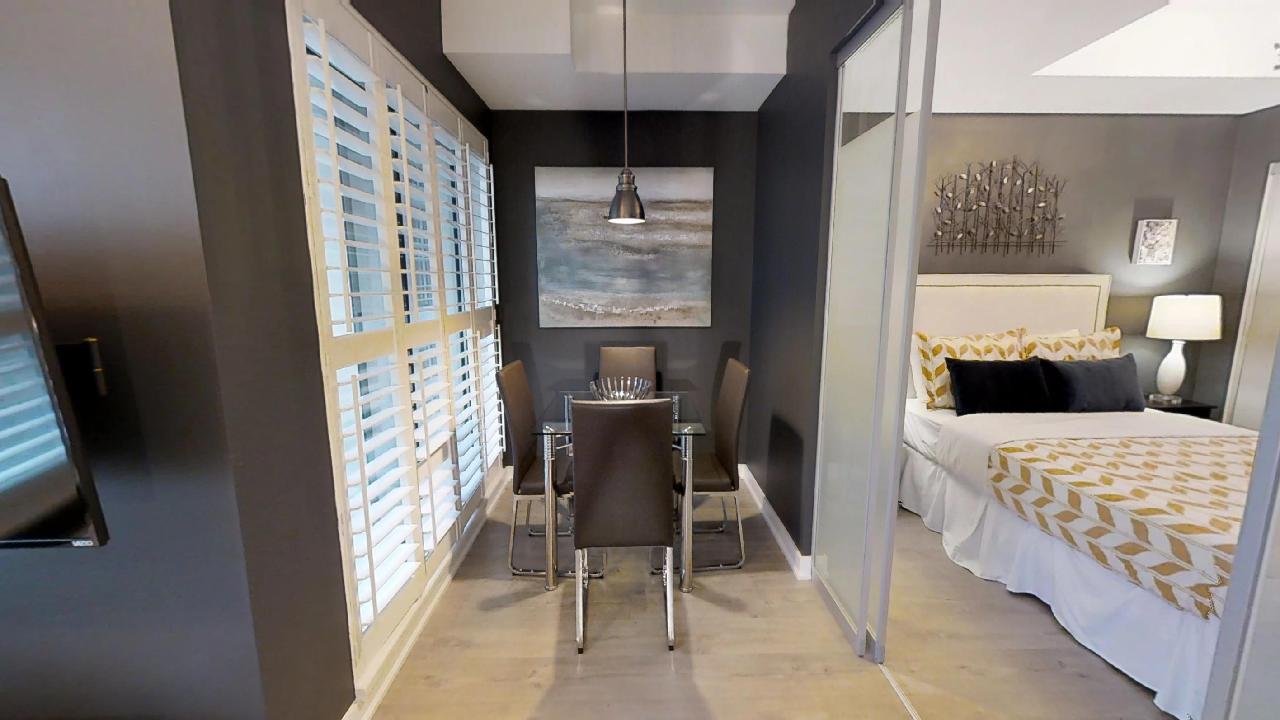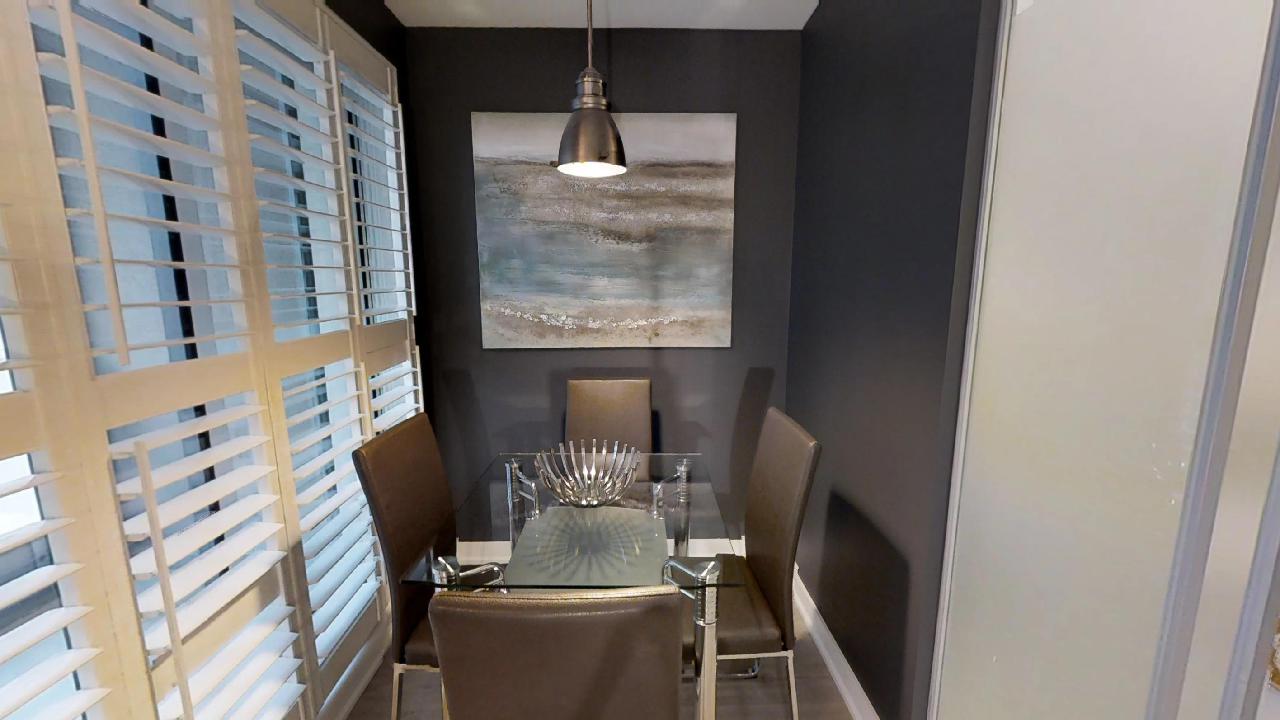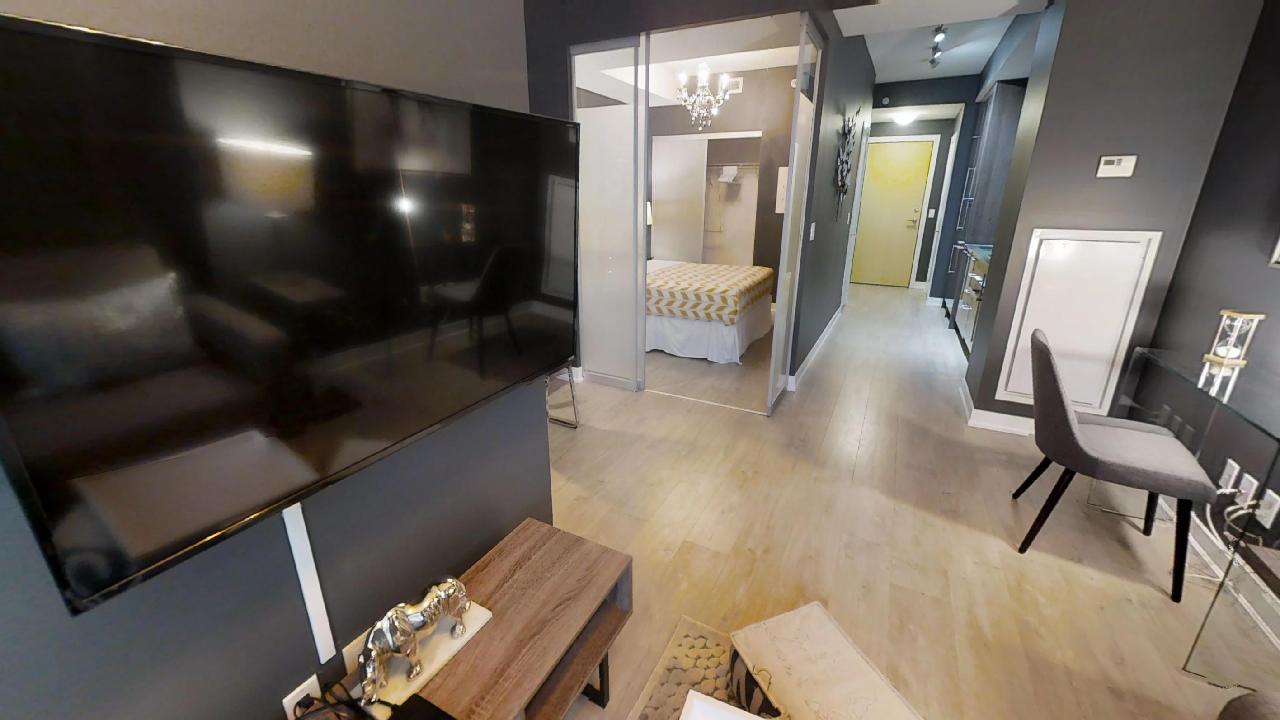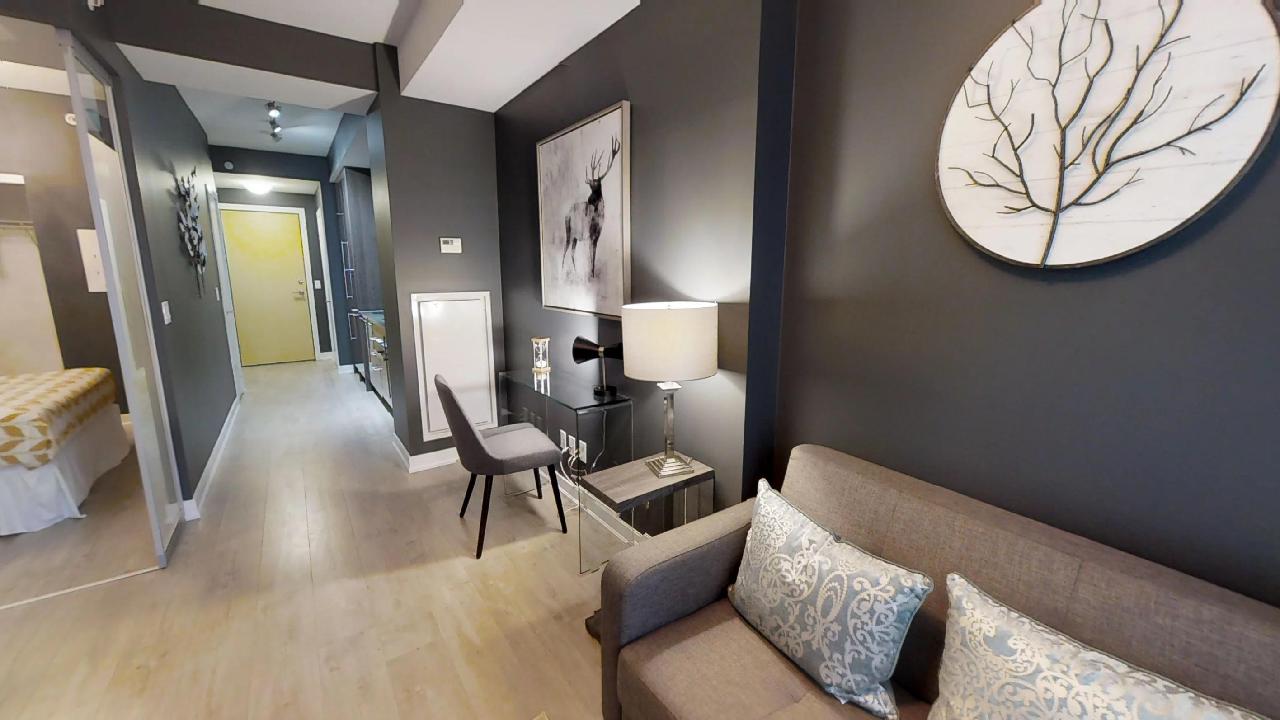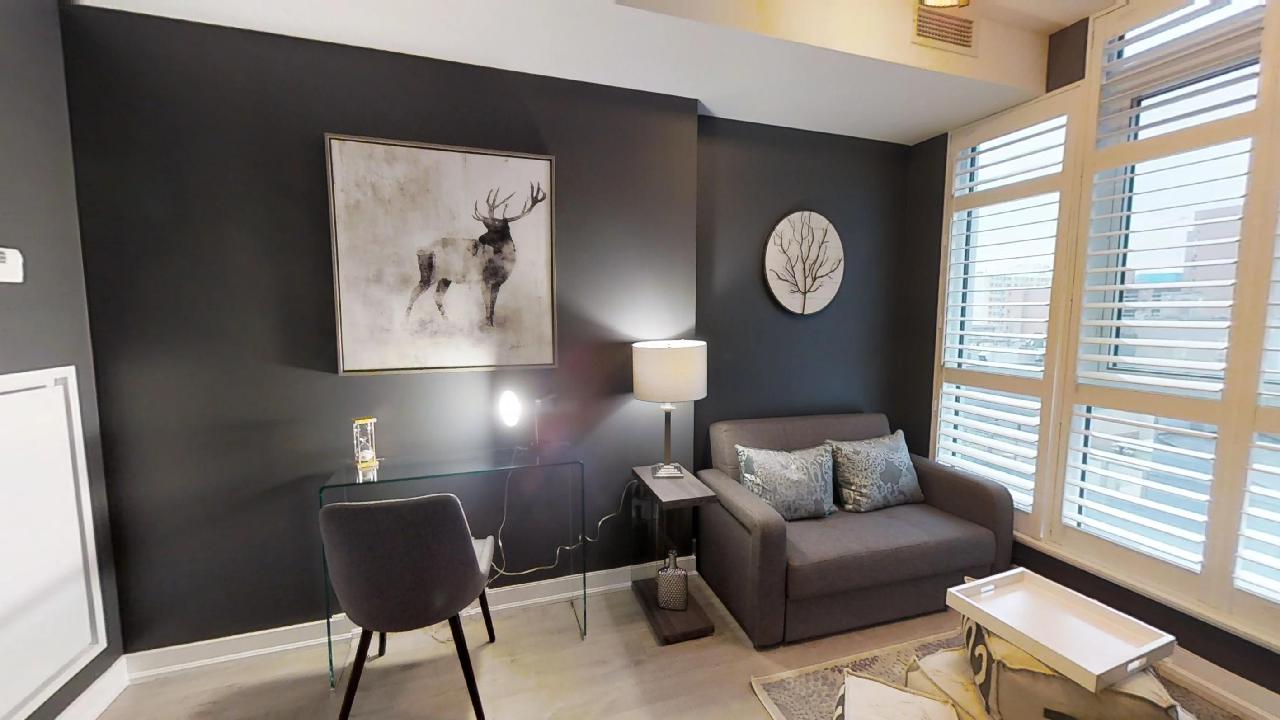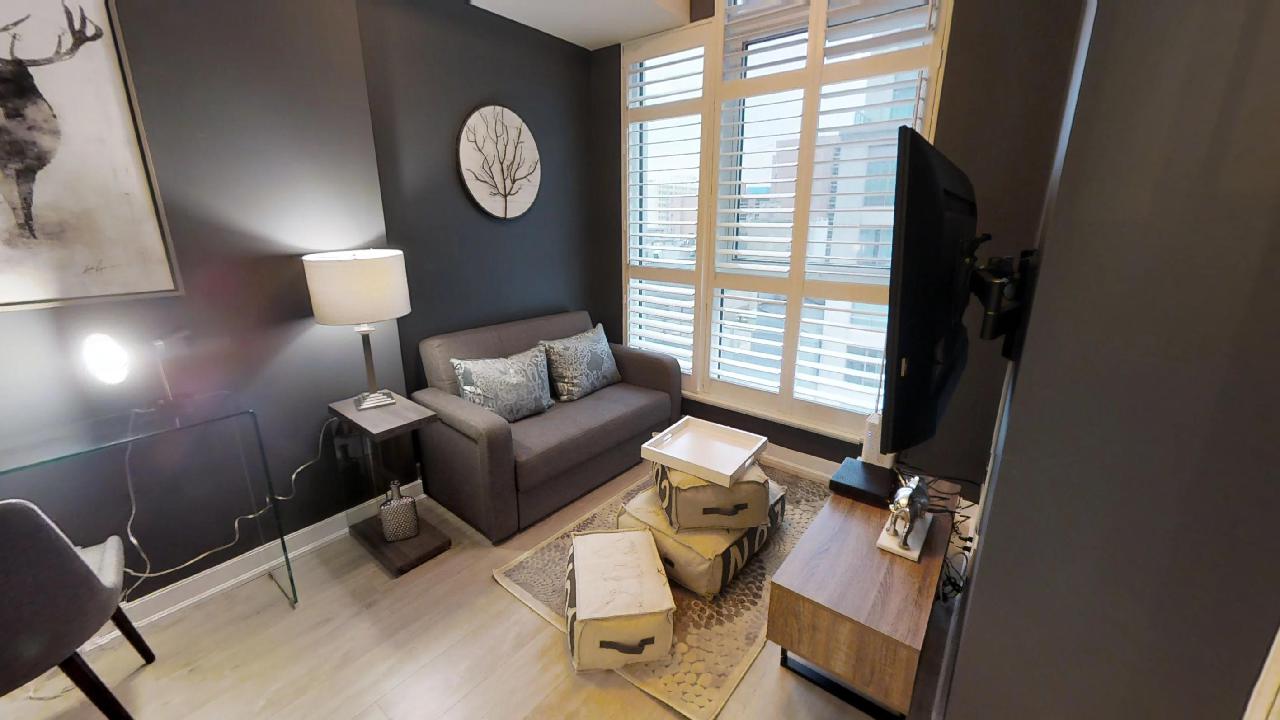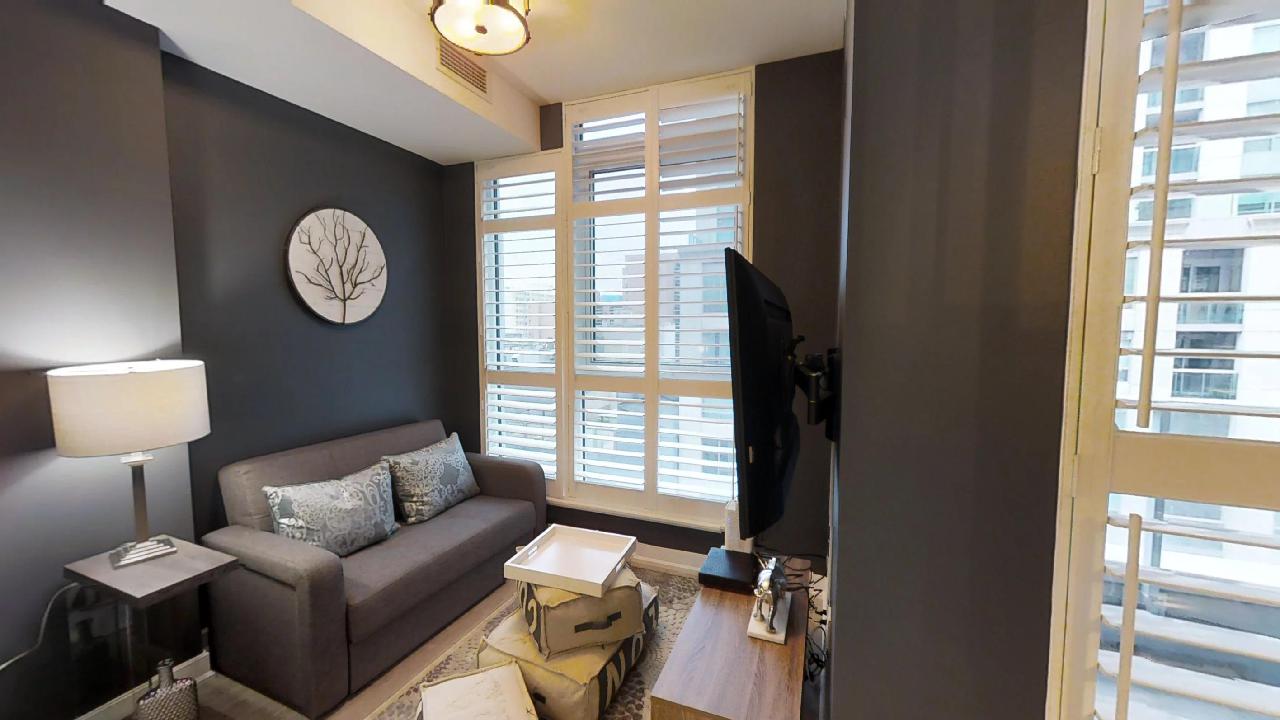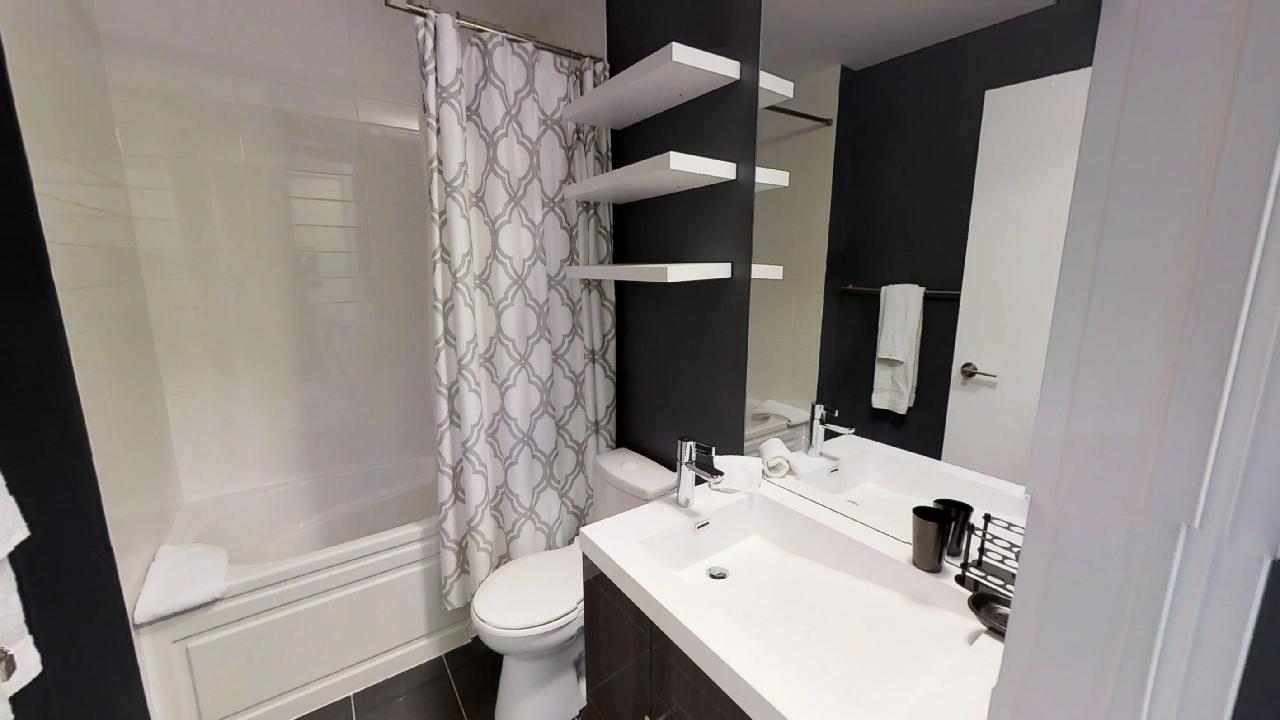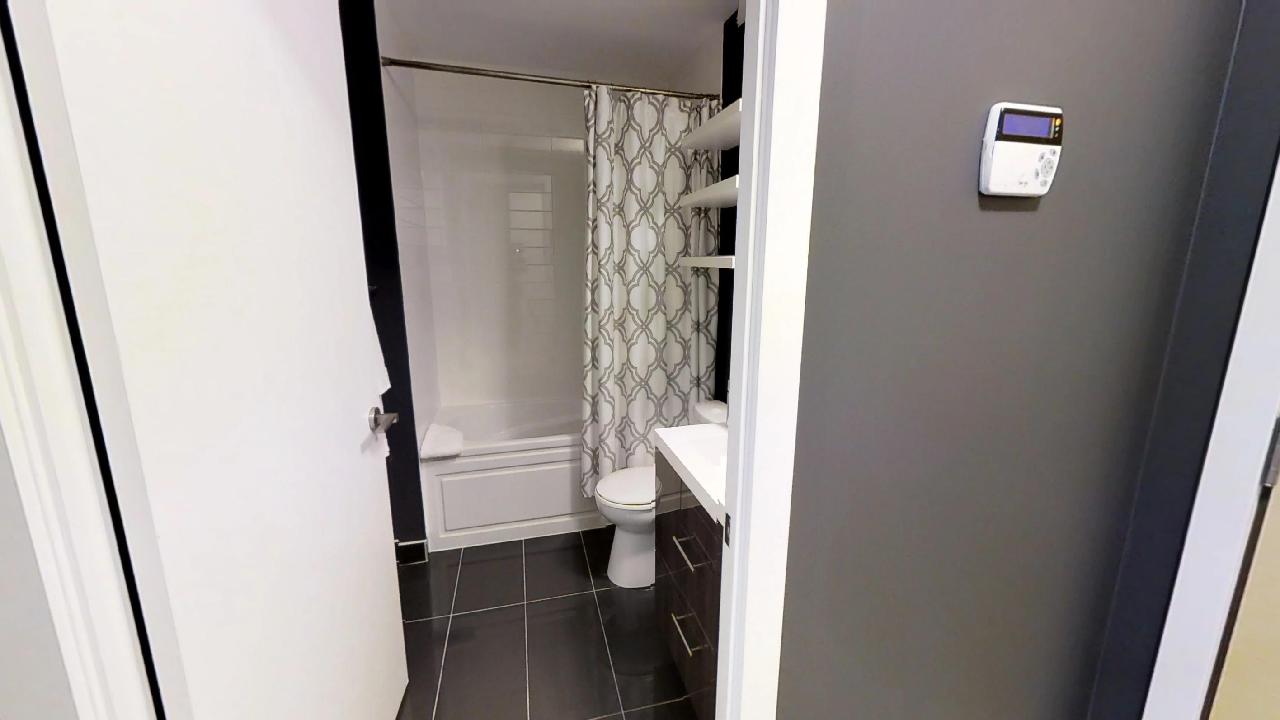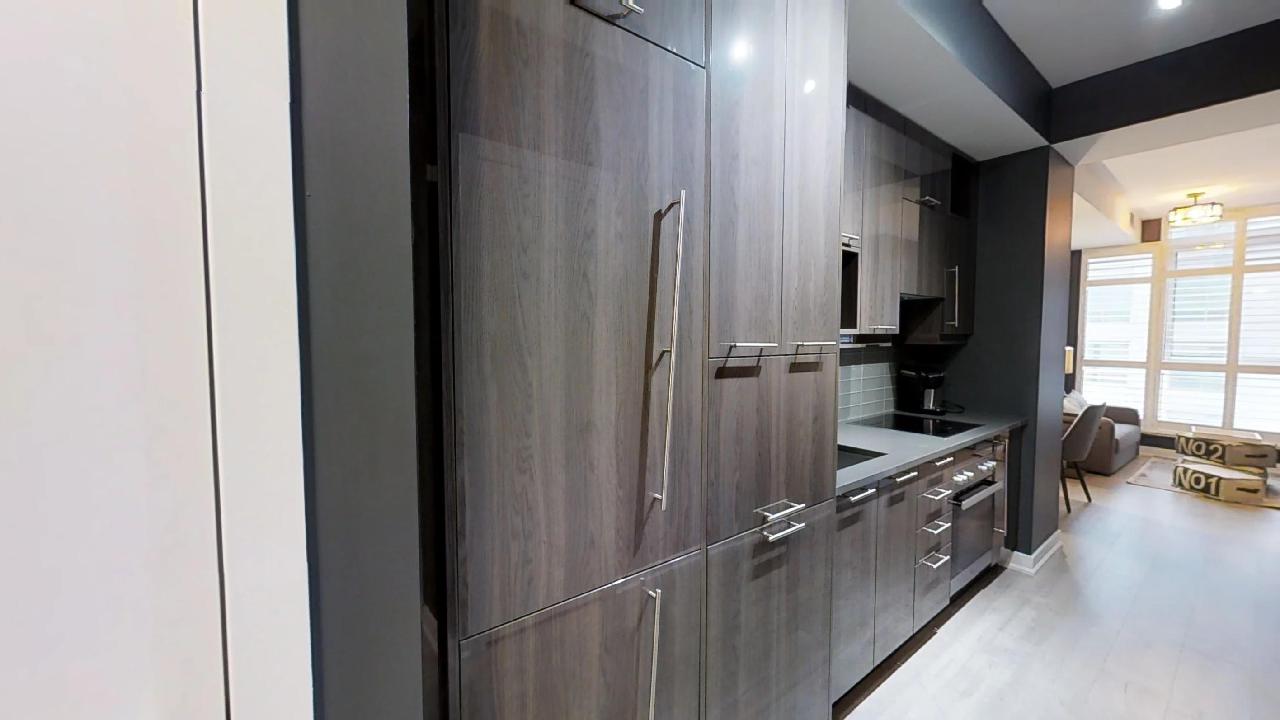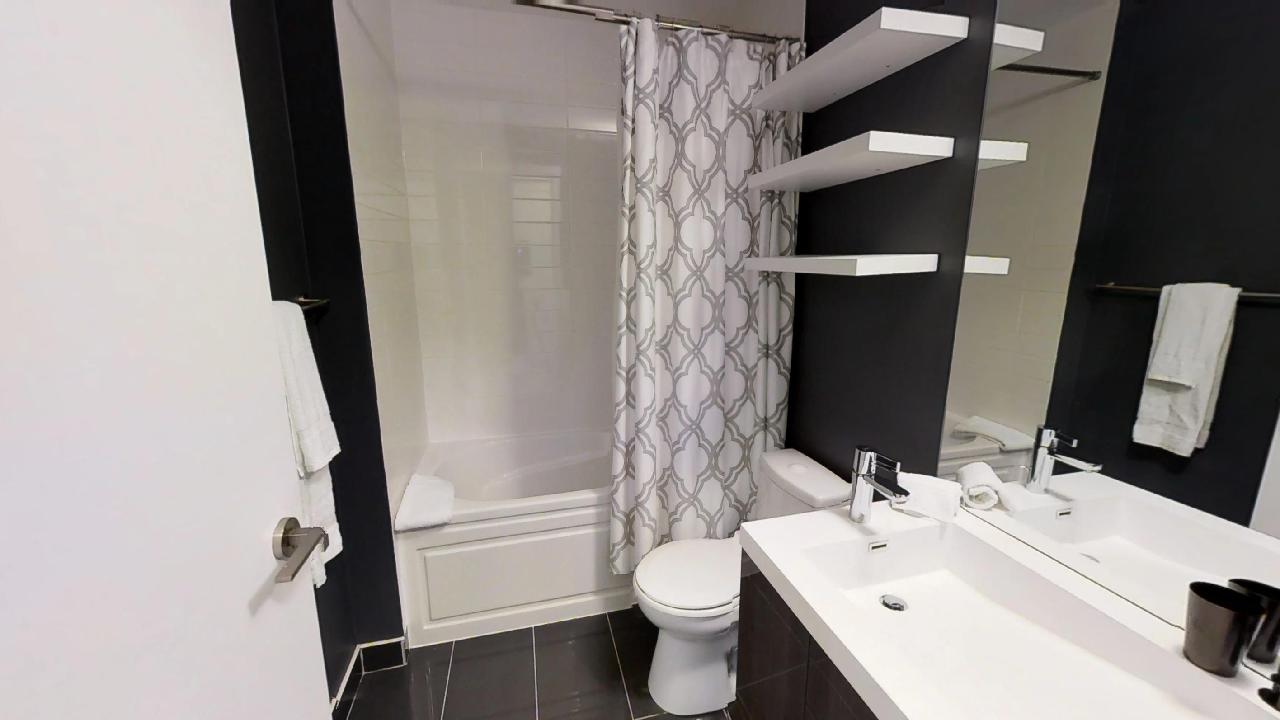 /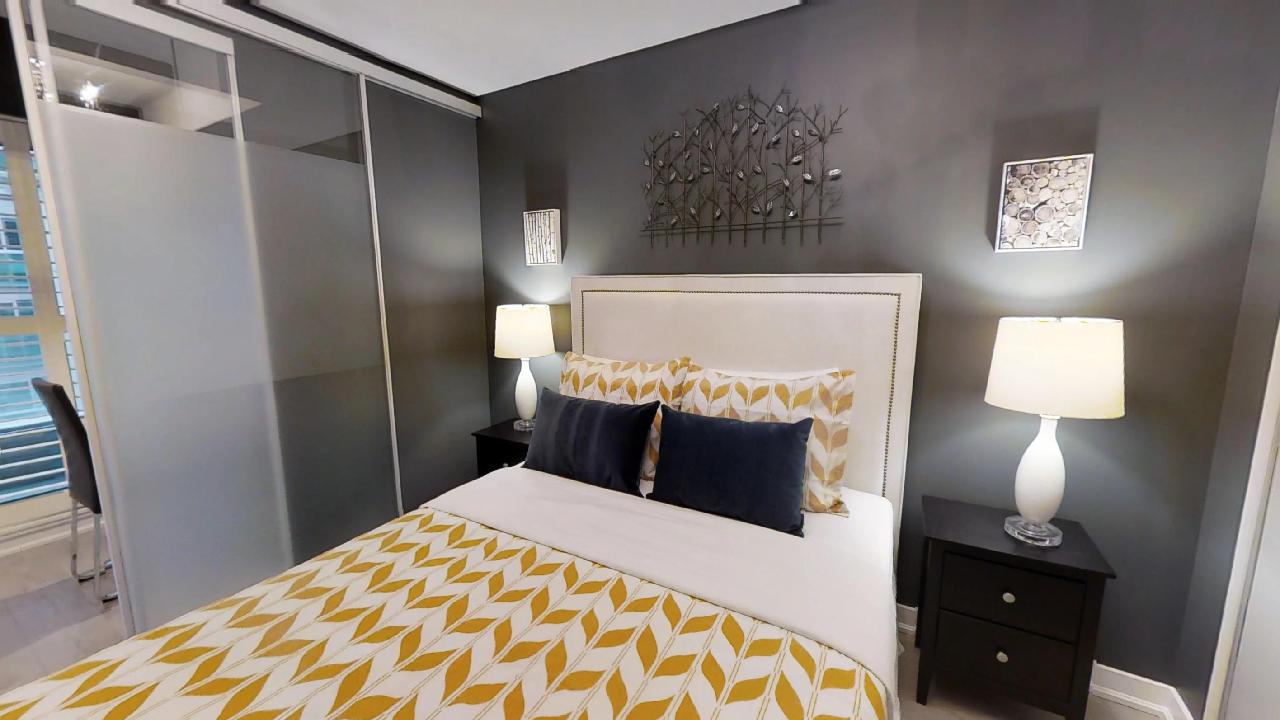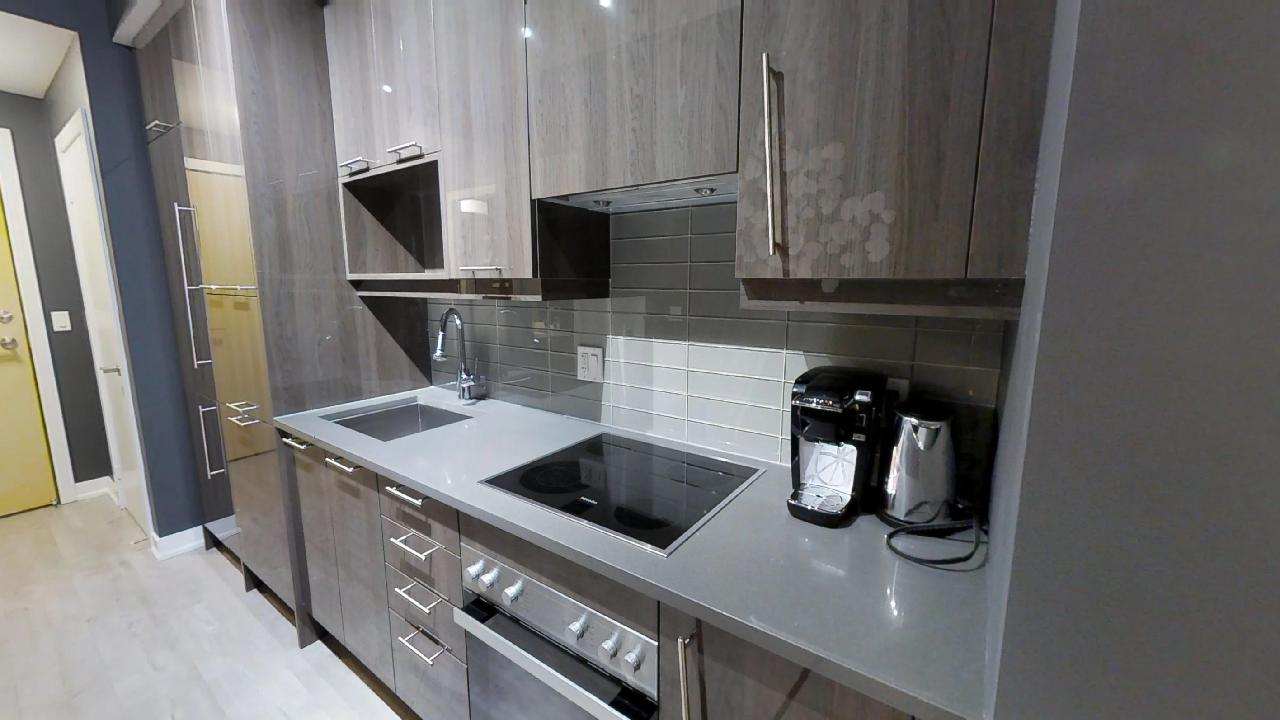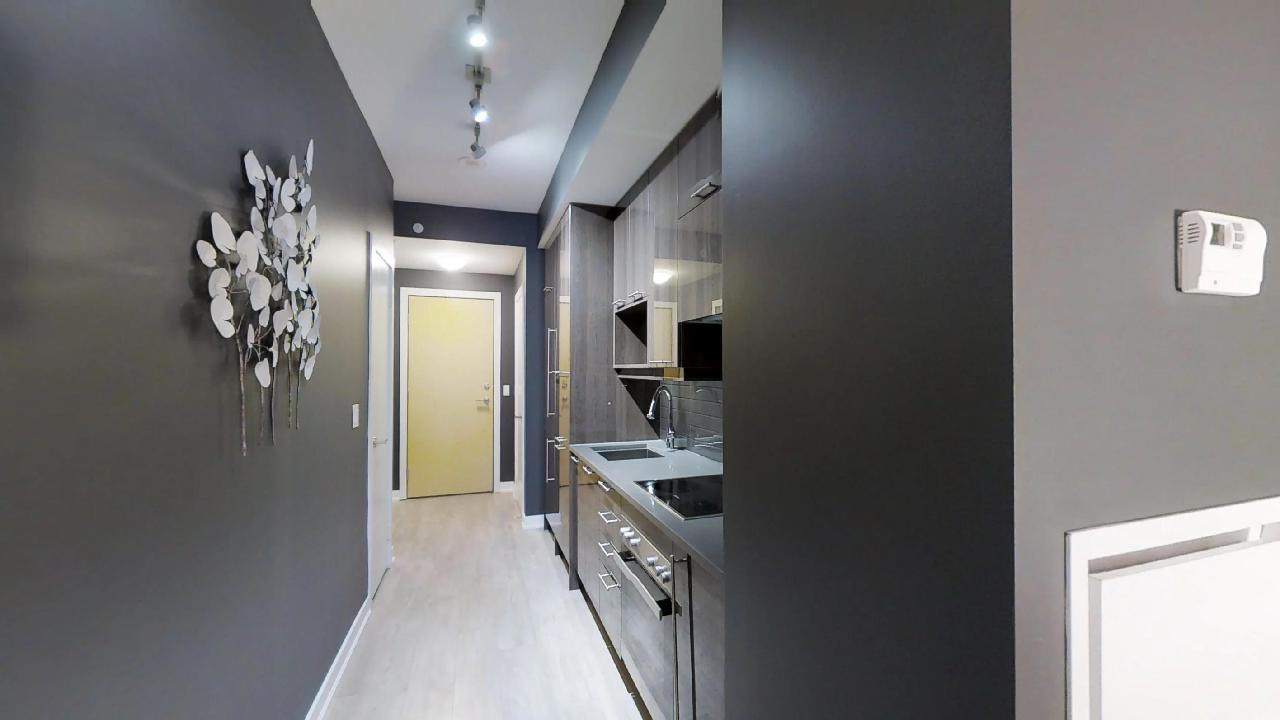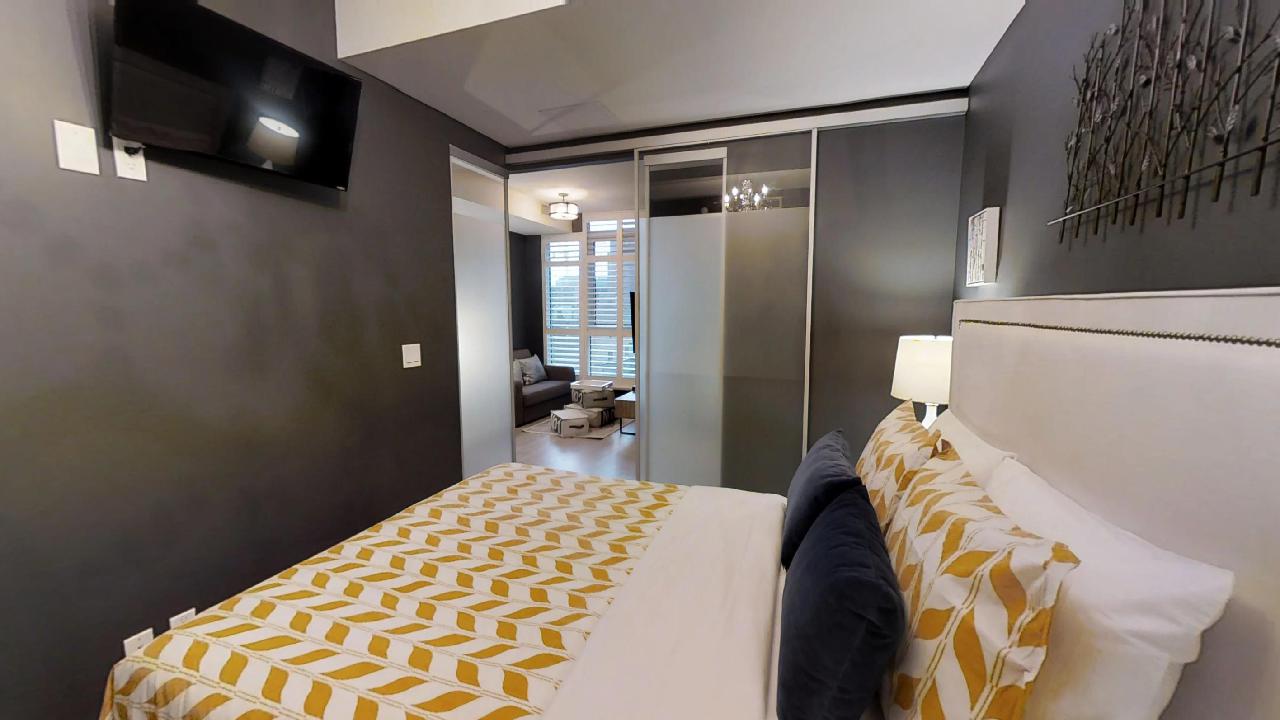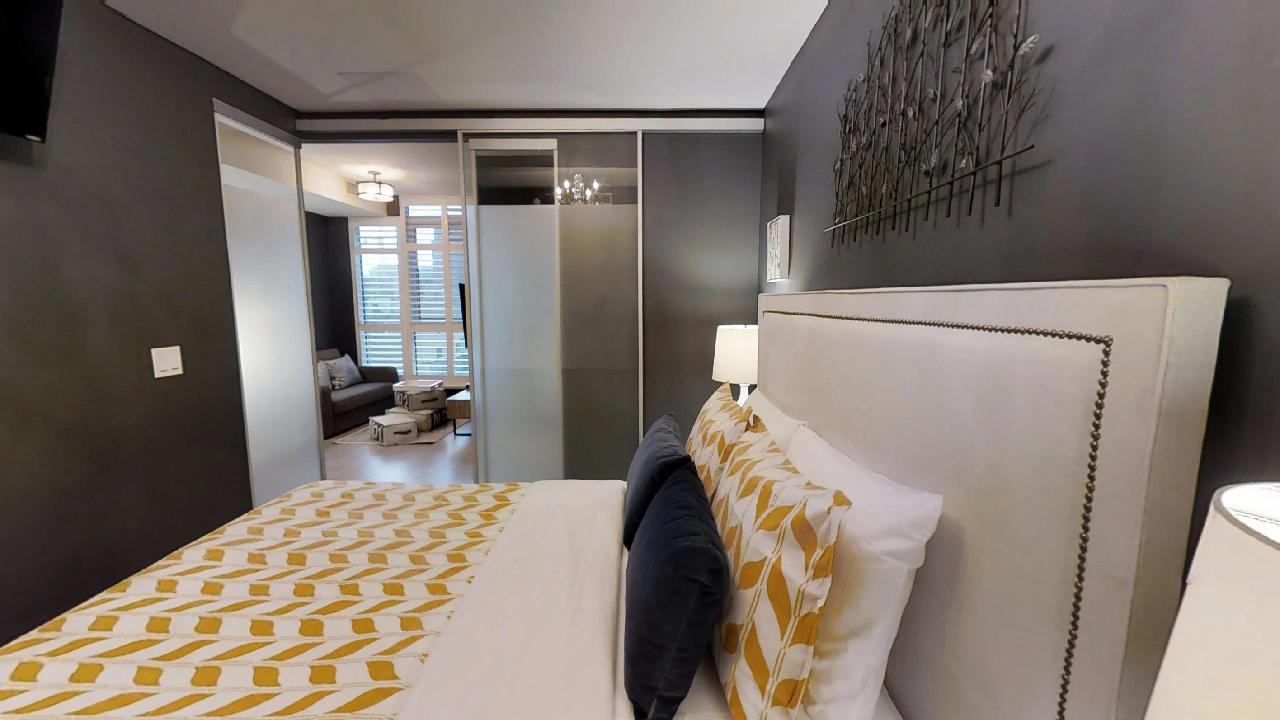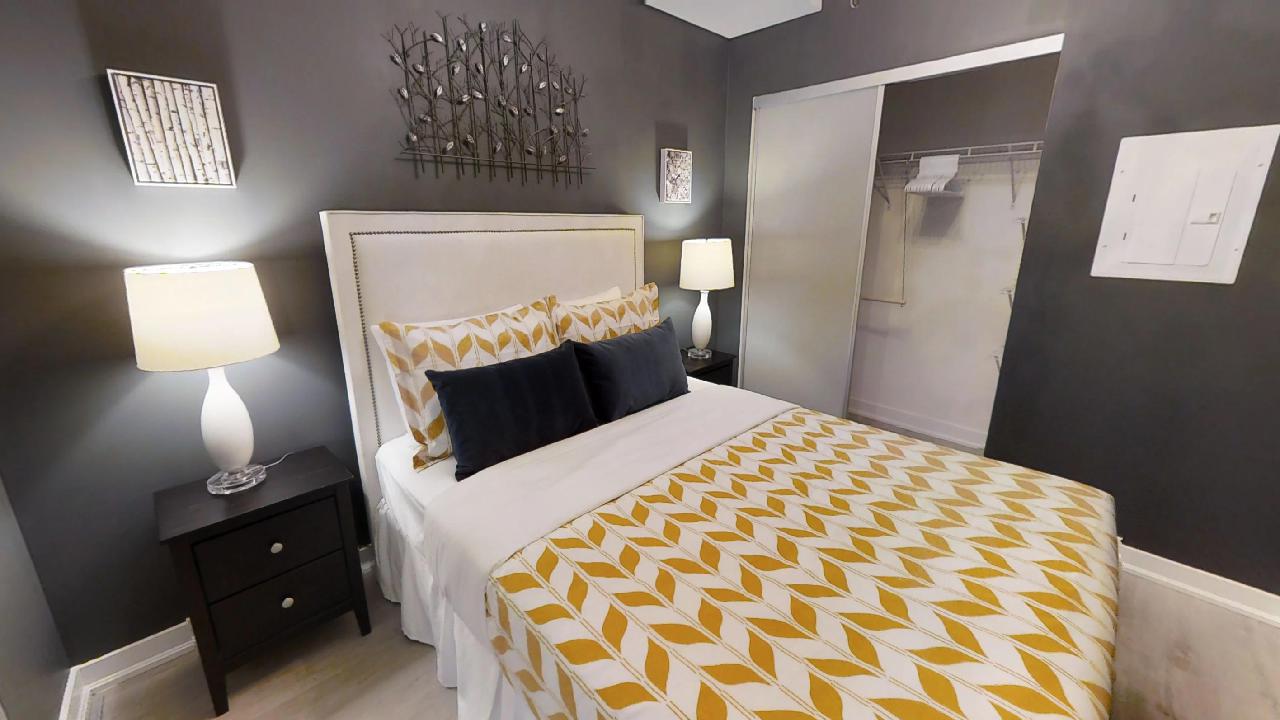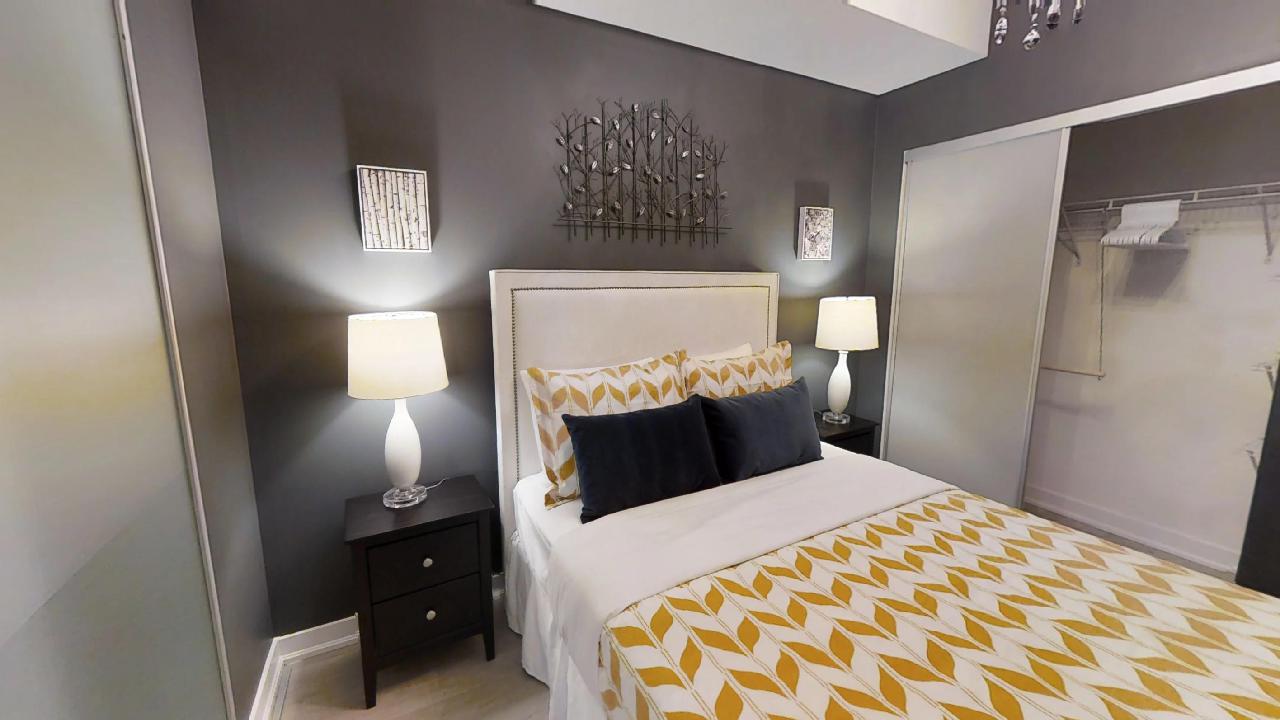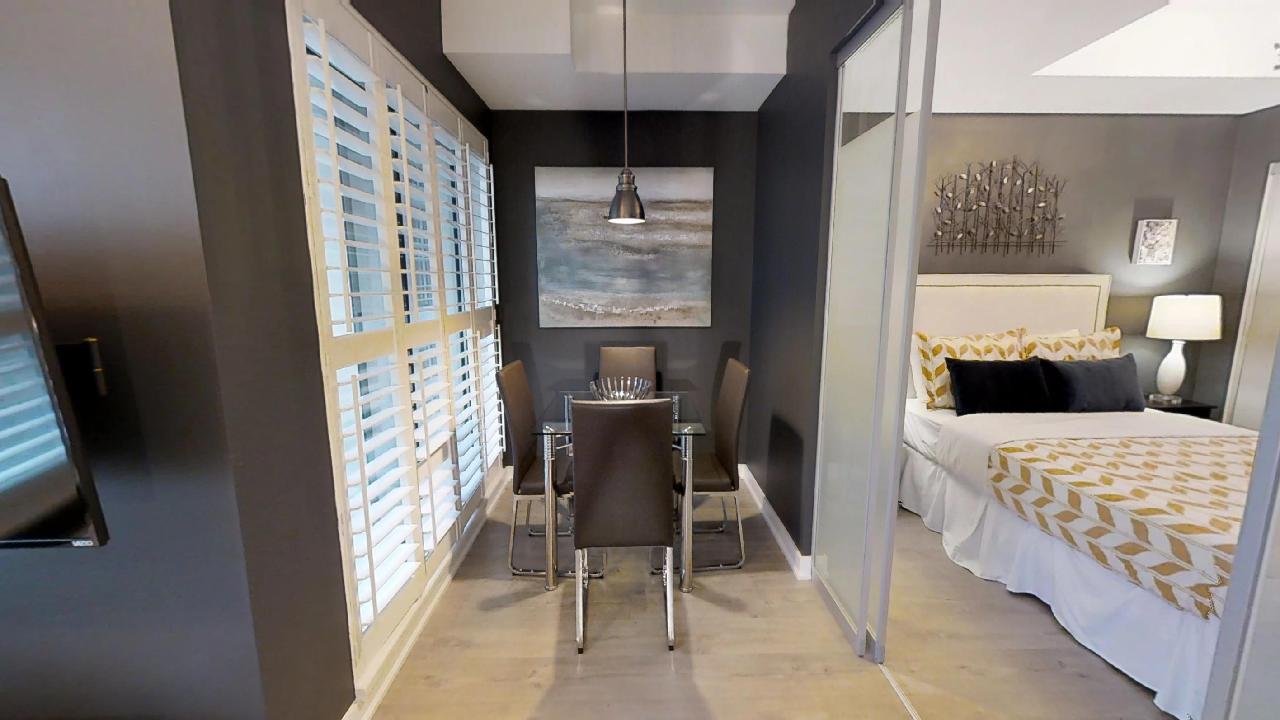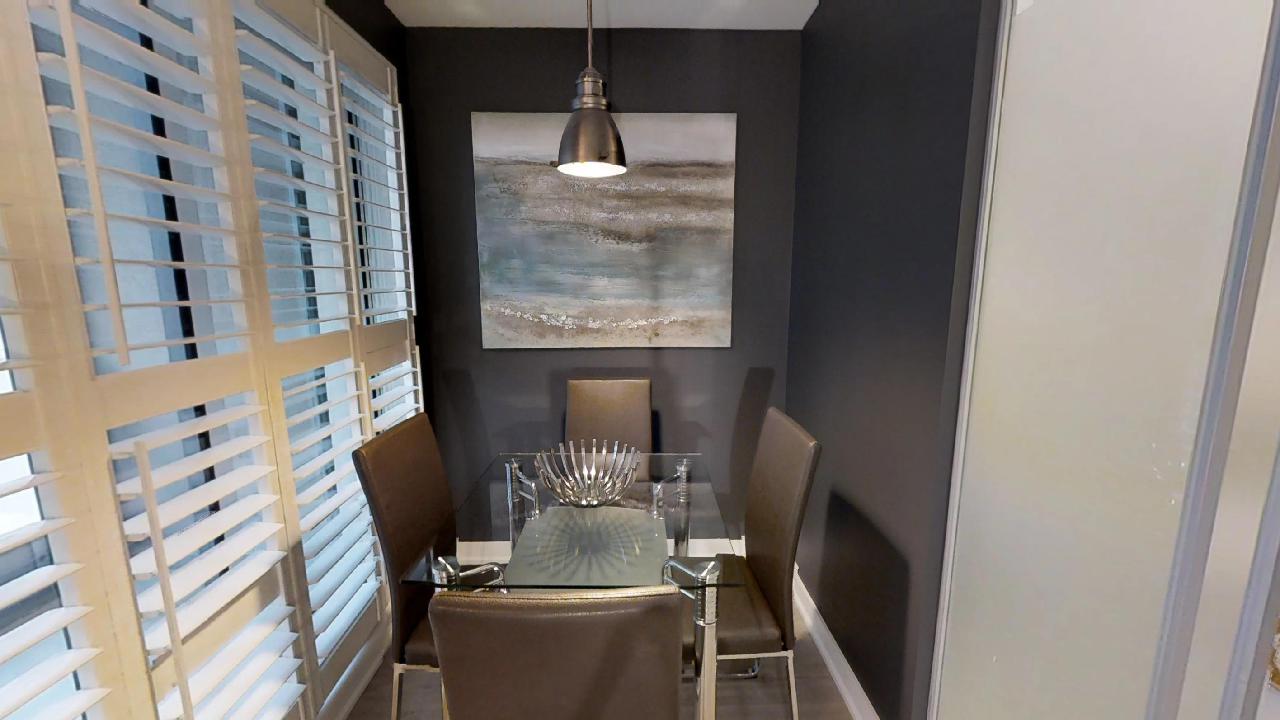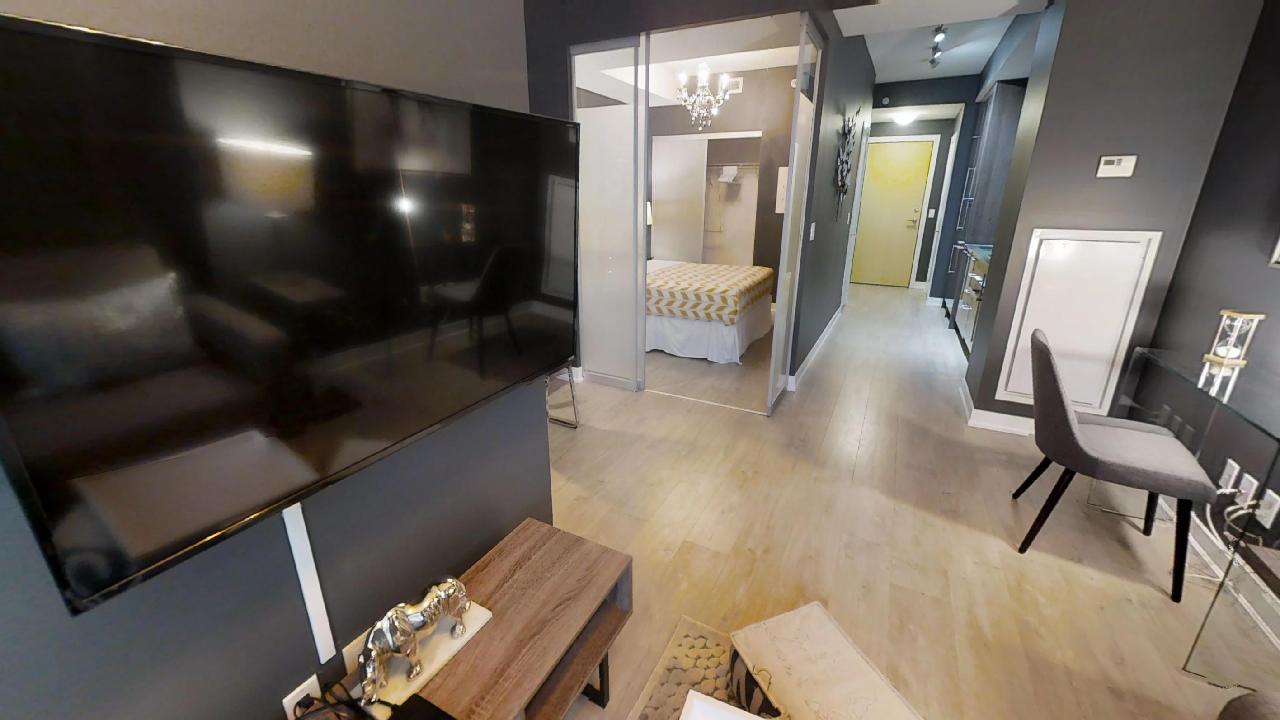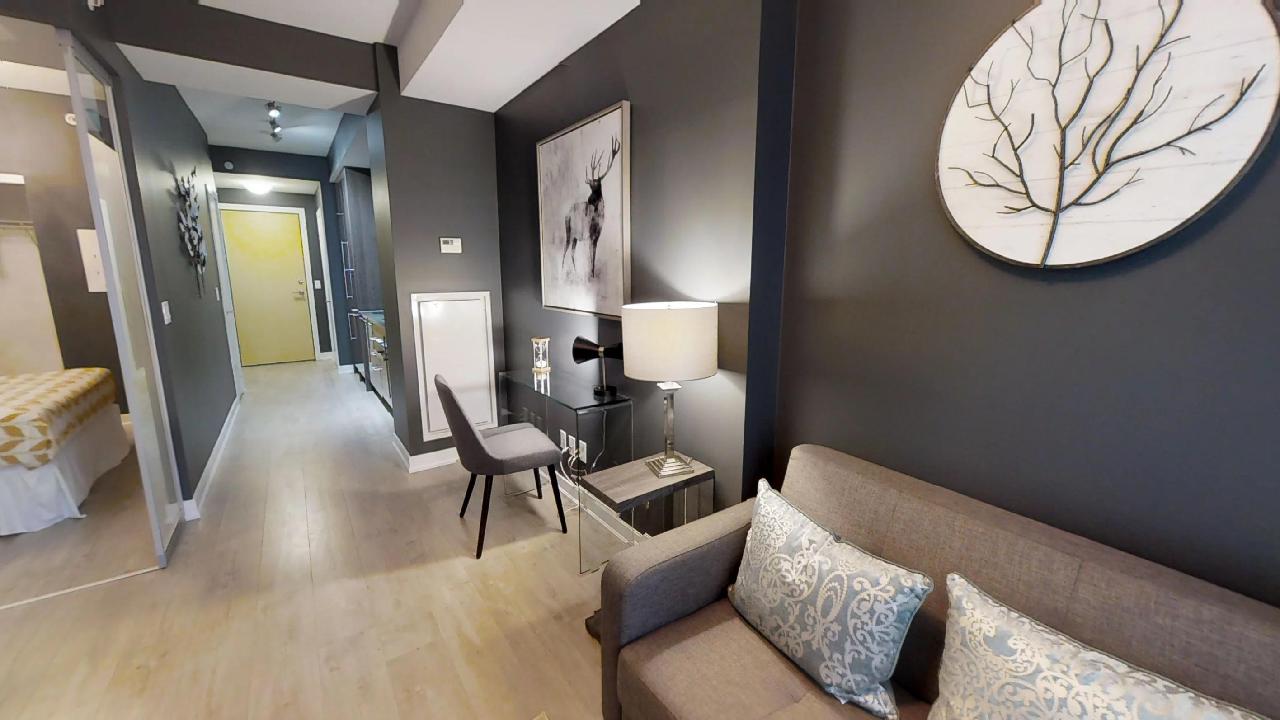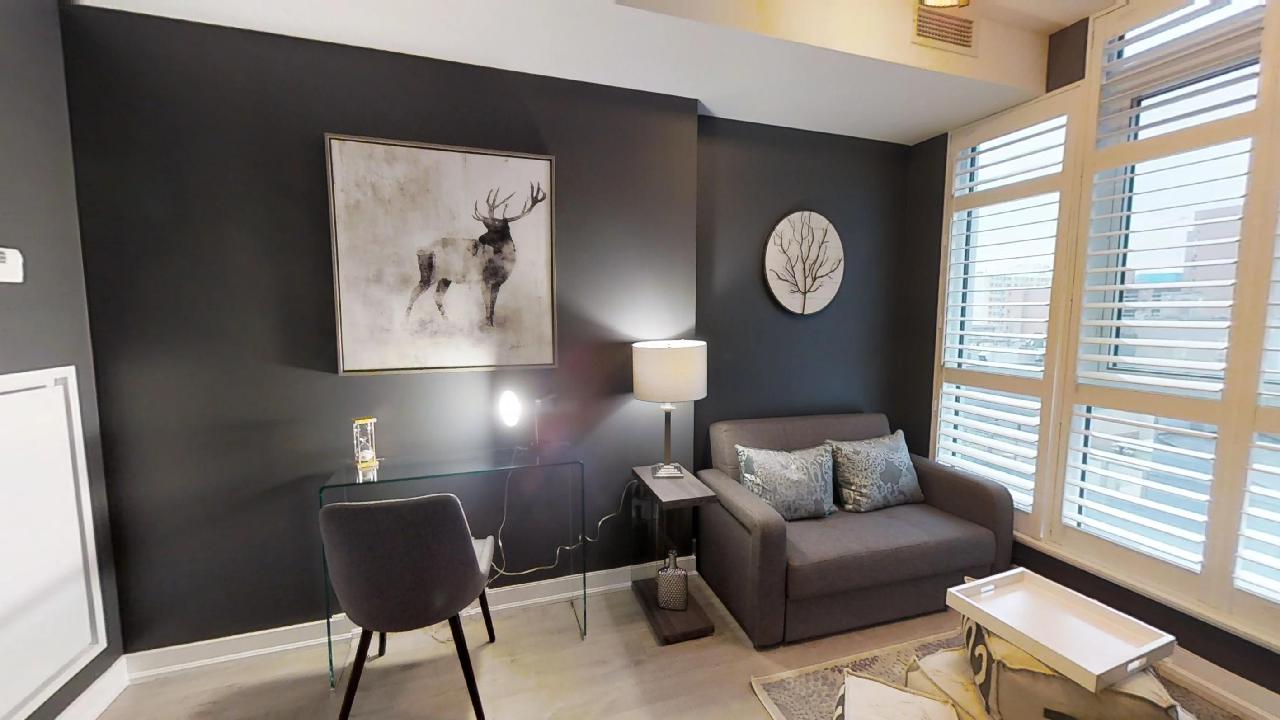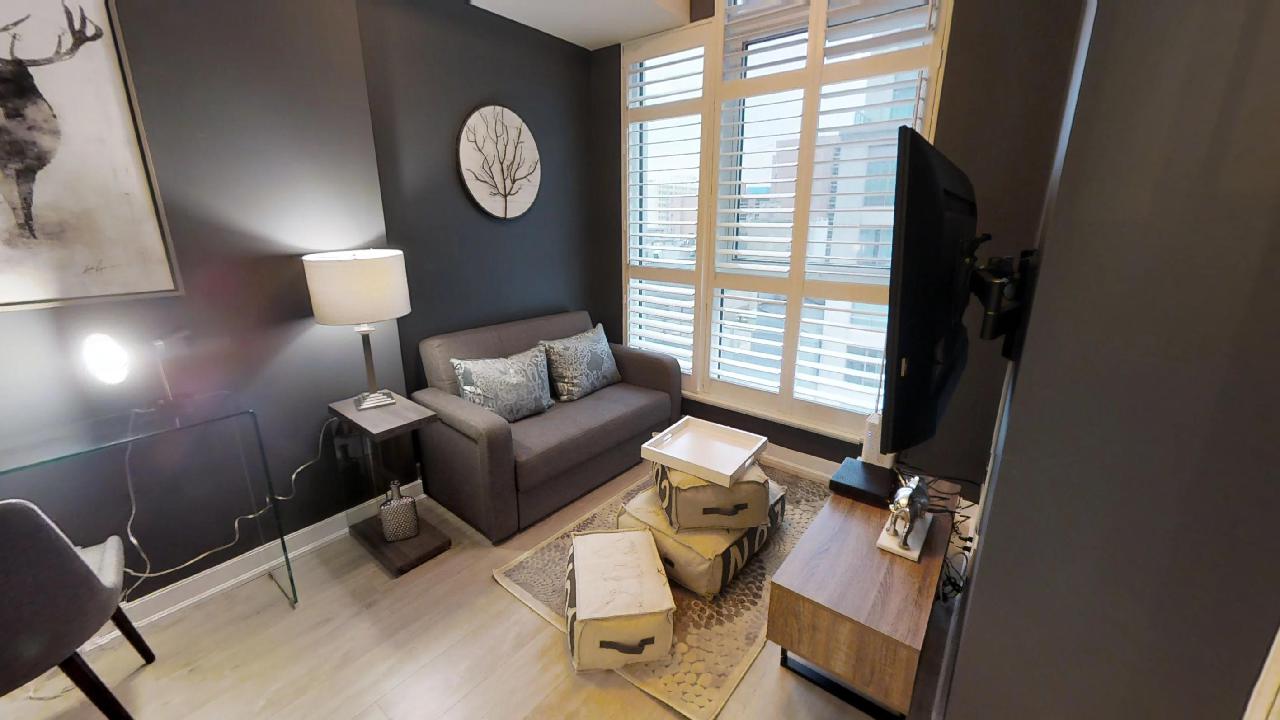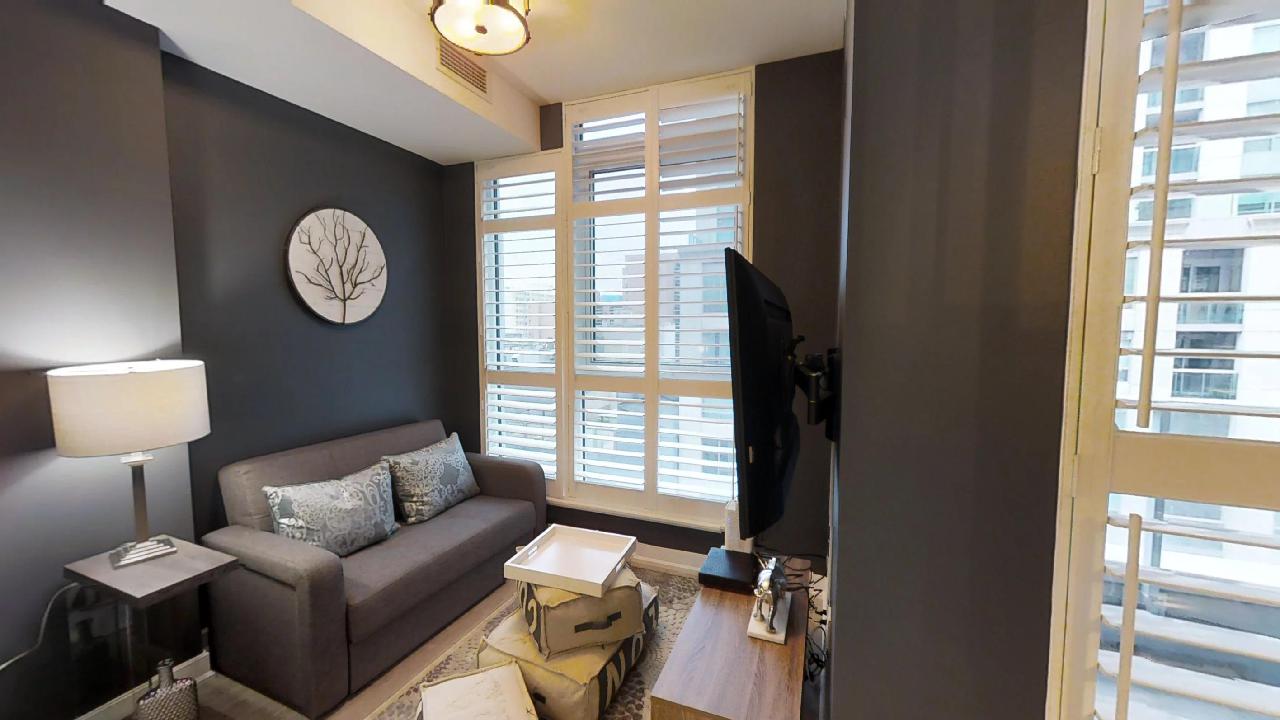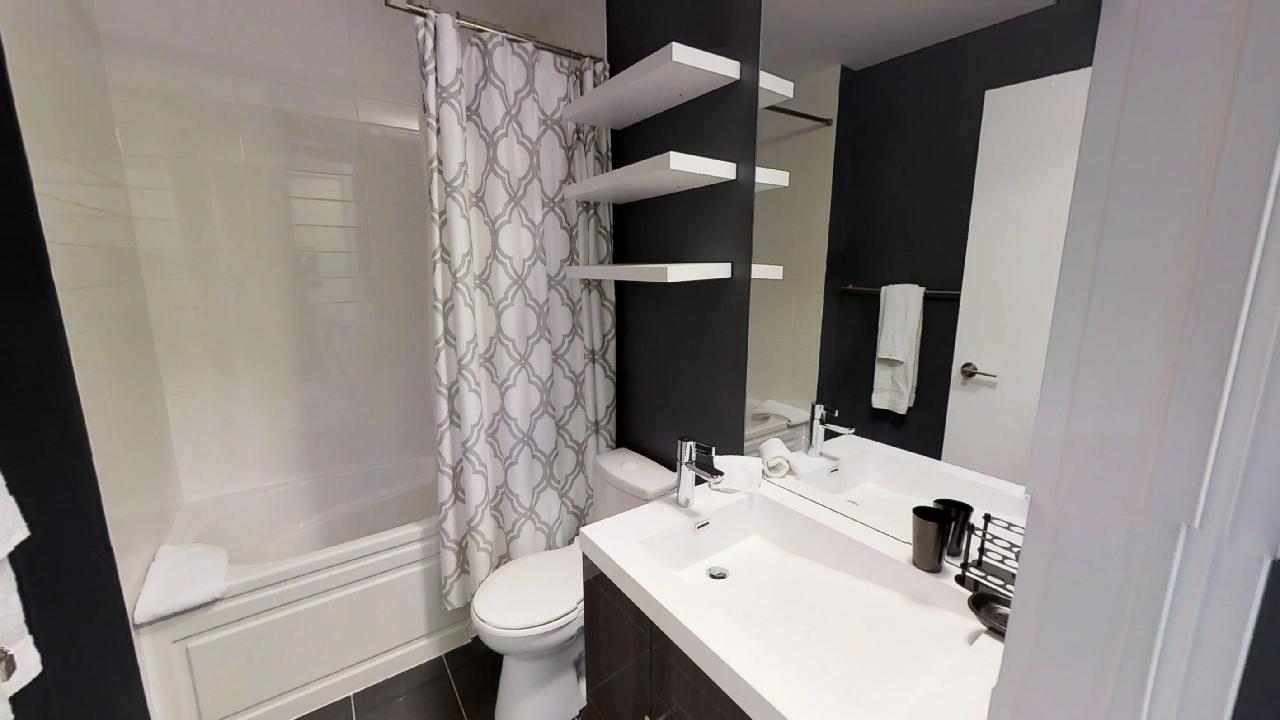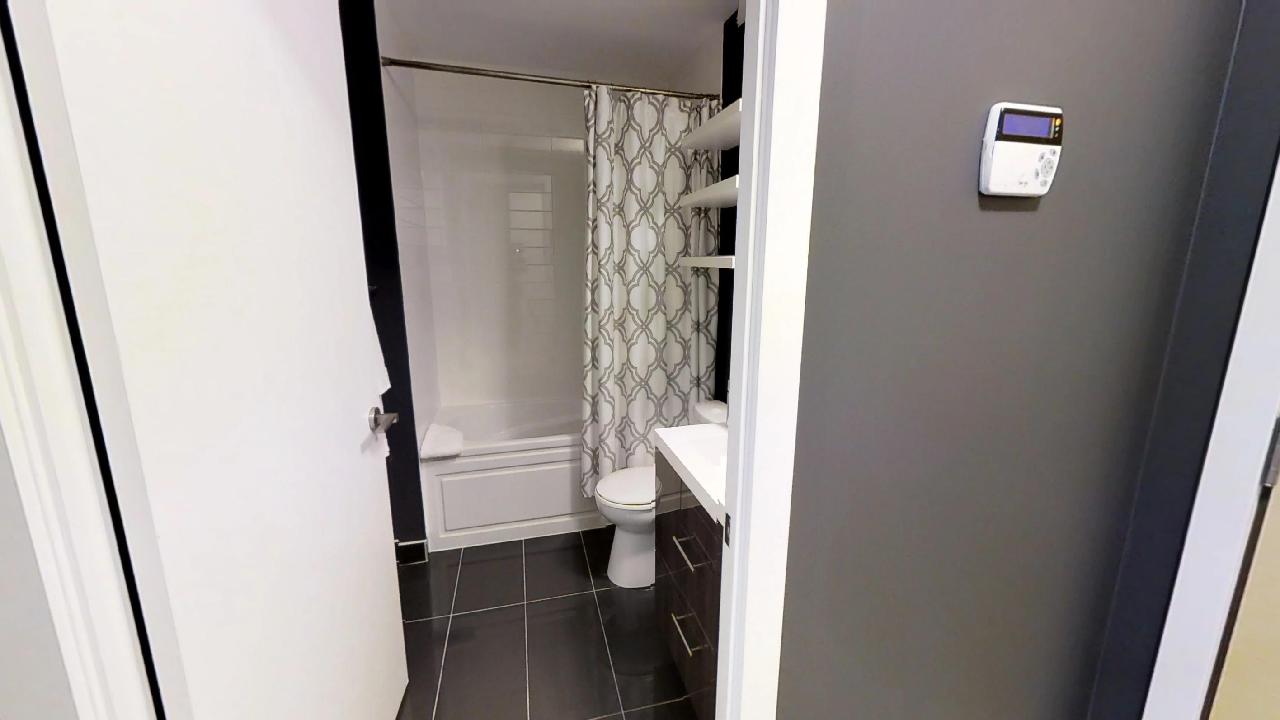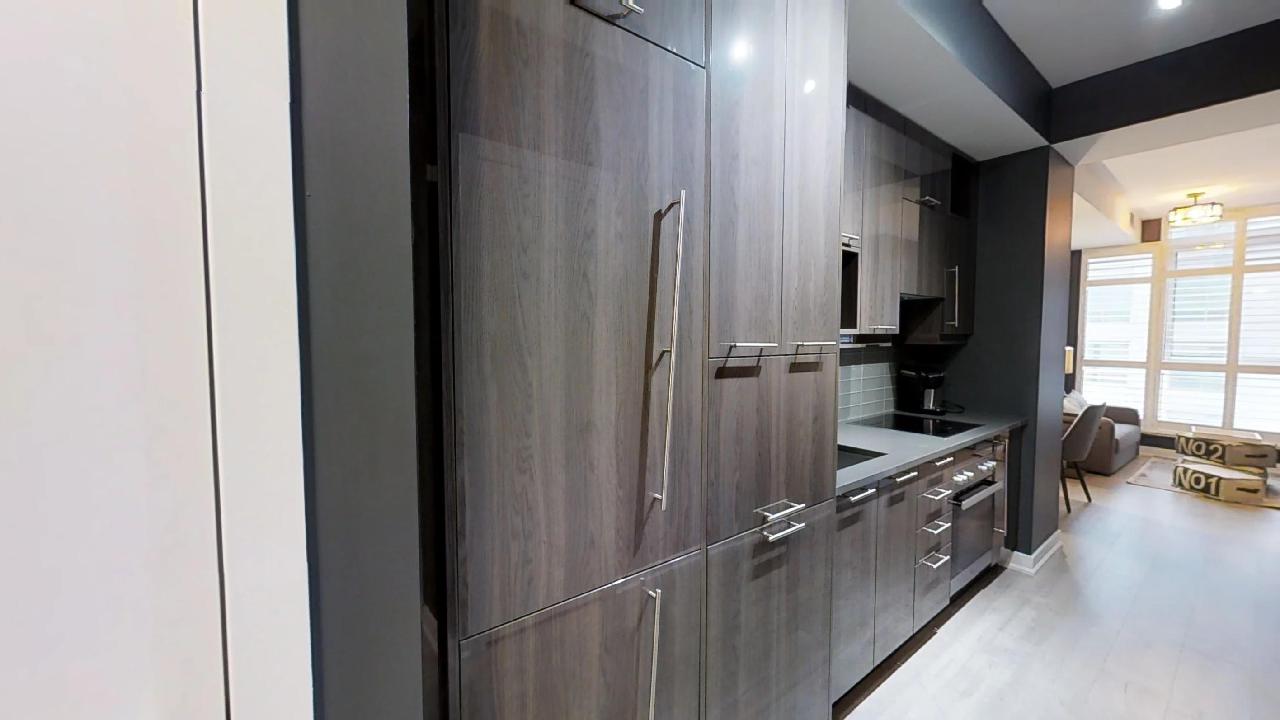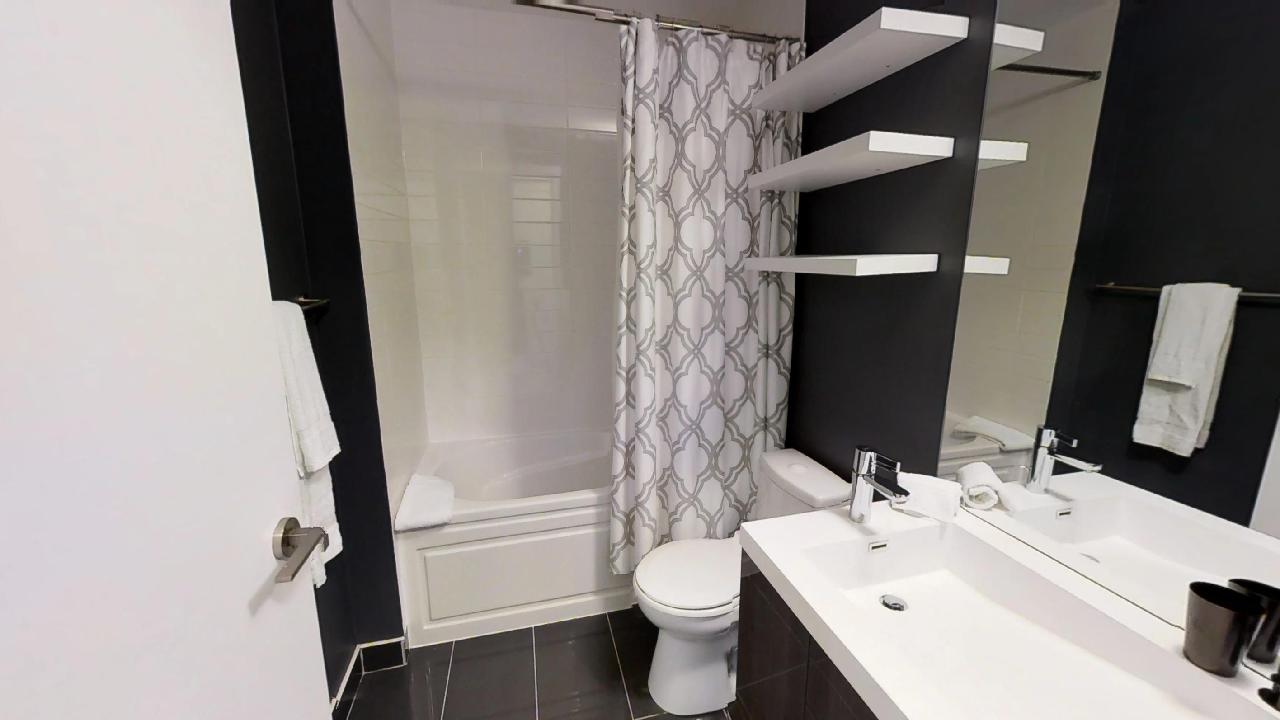 The synergy attained by Studio B's super modern finishes, economical use of space, and great location really does create a furnished apartment that is greater than the sum of its parts. You will be blown away by how much is fit inside this one bedroom apartment, located on the border between Toronto's Entertainment District and its Financial District.
The front hallway stretches out from the entrance, with light hardwood floors and space grey walls. The kitchen's modern wood paneling hide a full-sized refrigerator, dishwasher, and a sleek range hood system. Since the kitchen is fully furnished, guests will feel at home with glassware, dishware, flatware, and small appliances, such as a toaster and Keurig coffee machine.
The main living space features an elongated glass desk and chair for those seeking to get some work done during their stay. A large flat-screen television and couch are also available, along with pillows, a blanket, and a plush rug to ensure maximum couch potato comforts. Also in this space is a glass dining table with seating for four, and the entrance to the suite's personal balcony, hidden behind a set of beautiful window shutters.
The furnished bedroom's dazzling chandelier and wall pieces add a touch of elegance to the apartment, which can be hidden away by a set of sliding doors. A large closet and queen bed – complete with comfortable bedding and fluffy pillows – offers plenty of space to relax and store your things. The bedroom also features a wall-mounted personal television for your entertainment.
Finally, the bathroom, located near the entrance to the suite, is stylish and functional. Its beautiful black and white tiling, and modern sink basin design are tasteful and contemporary. All linens – such as towels, bedding, pillows and sheets, are complimentary in this furnished apartment.
The Neighbourhood
Studio B's neighbourhood is perfect for both first-time visitors to the city, and seasoned Toronto veterans. The building is located between the bustling Financial District, where many of the city's office skyscrapers lie, and the Entertainment District, where travelers can find music venues, clubs, restaurants and bars that are sure to satisfy.
The building is also extremely close to many forms of public transit. The Osgoode TTC subway station is about a minute's walk from Studio B's main entrance, where the streetcar can also be accessed.
Request this suite
Walk Score
How to Book
Request this suite
Request this suite
[contact-form-7 404 "Not Found"]
Walk In Score
How to Book