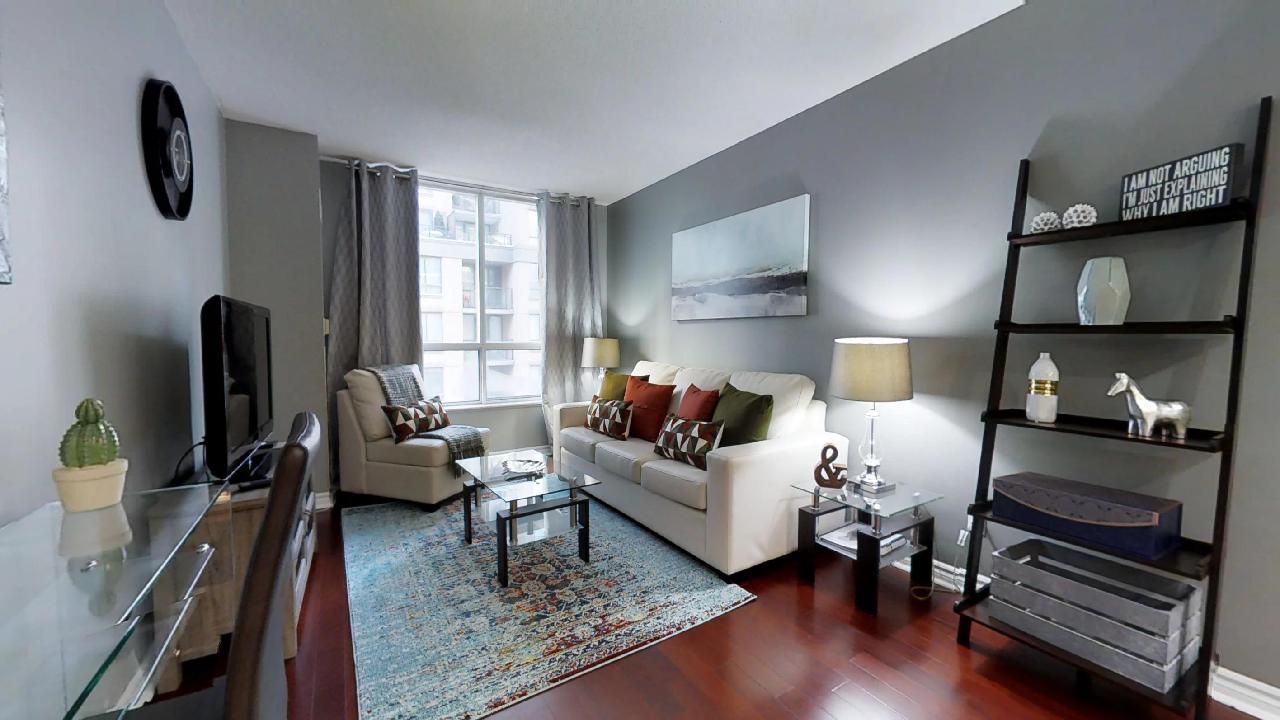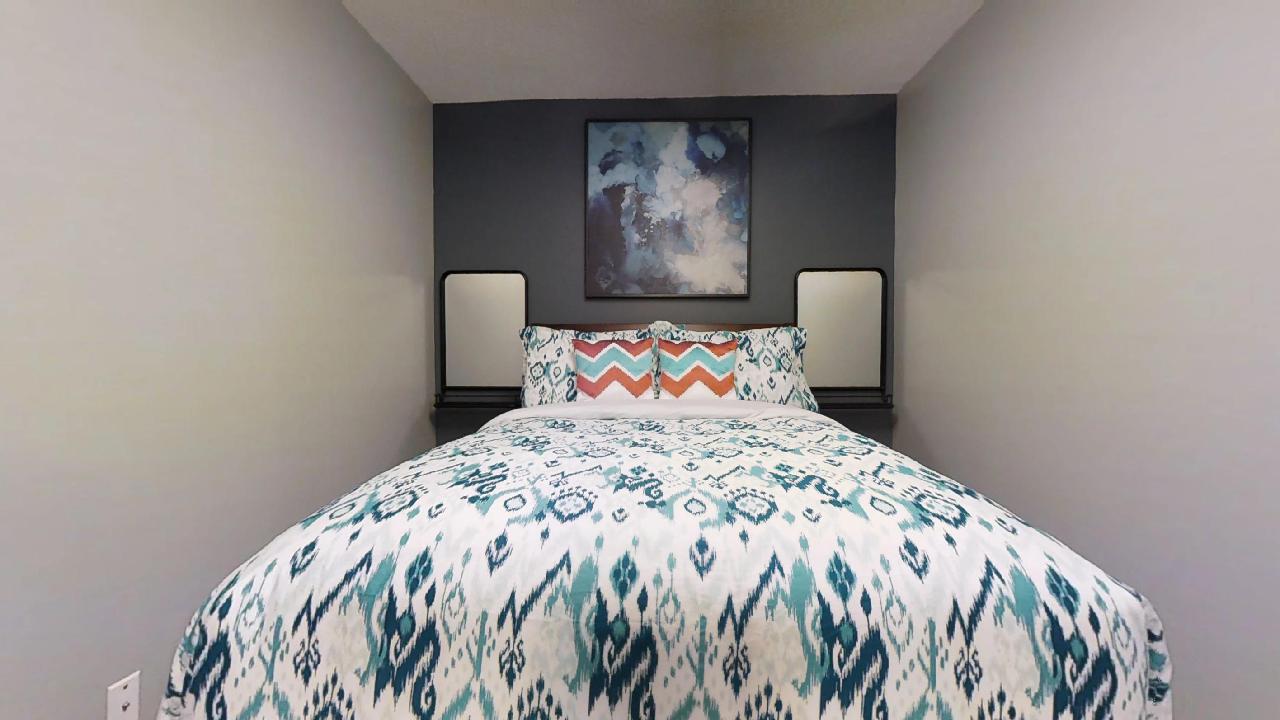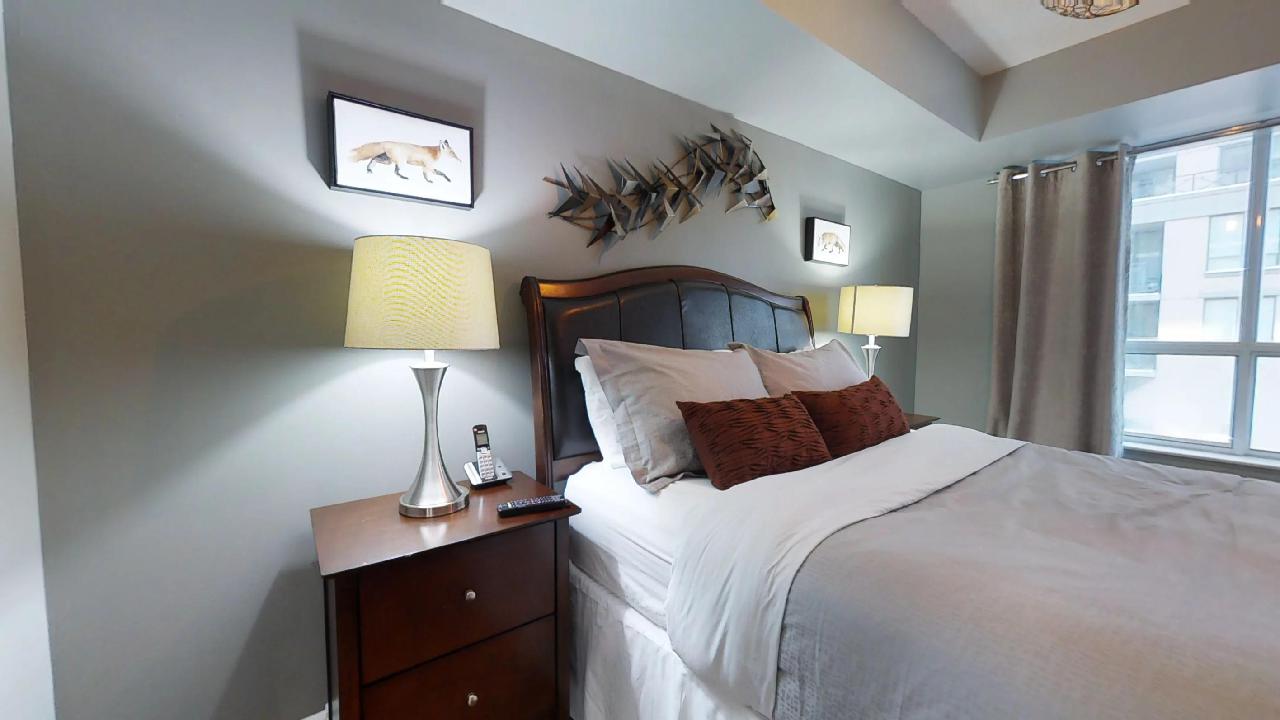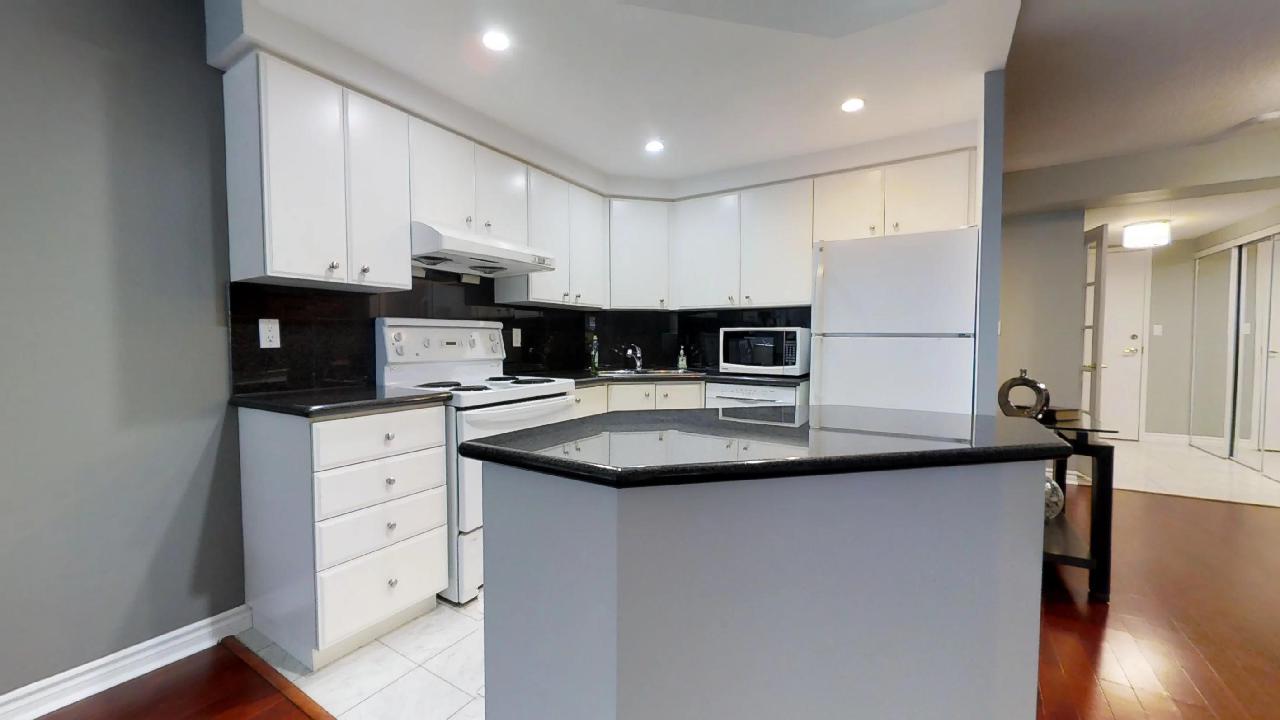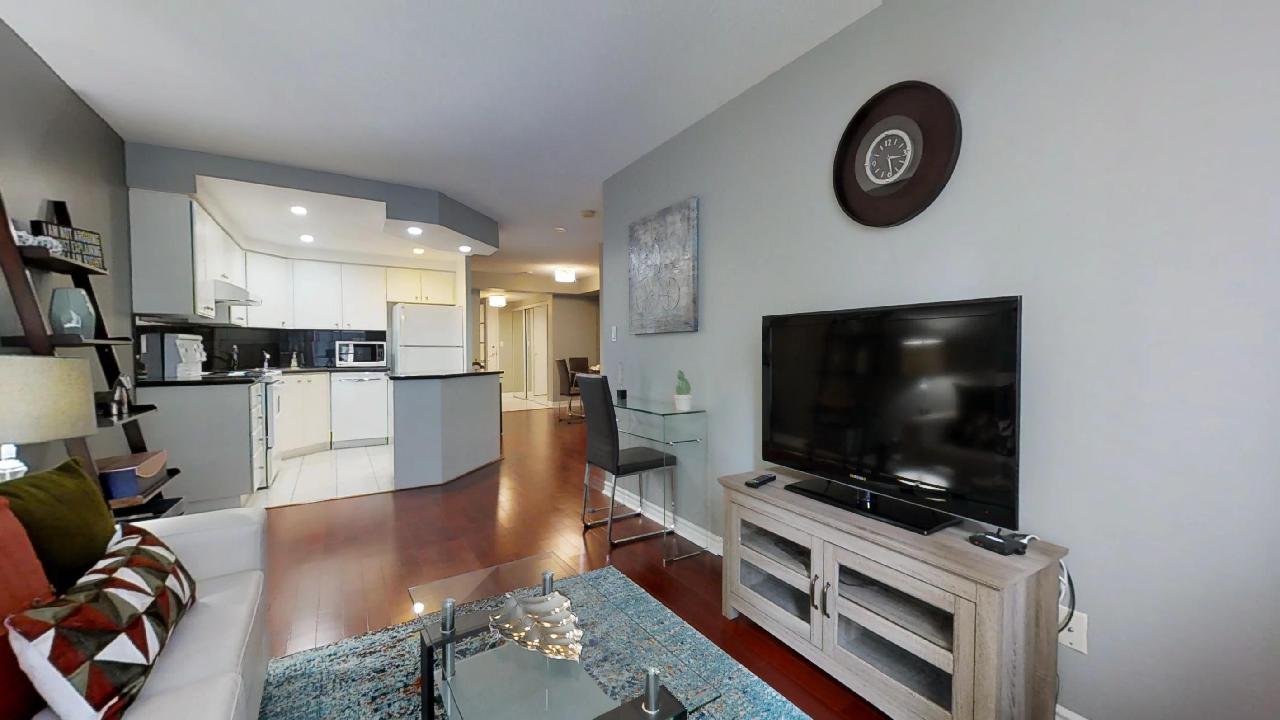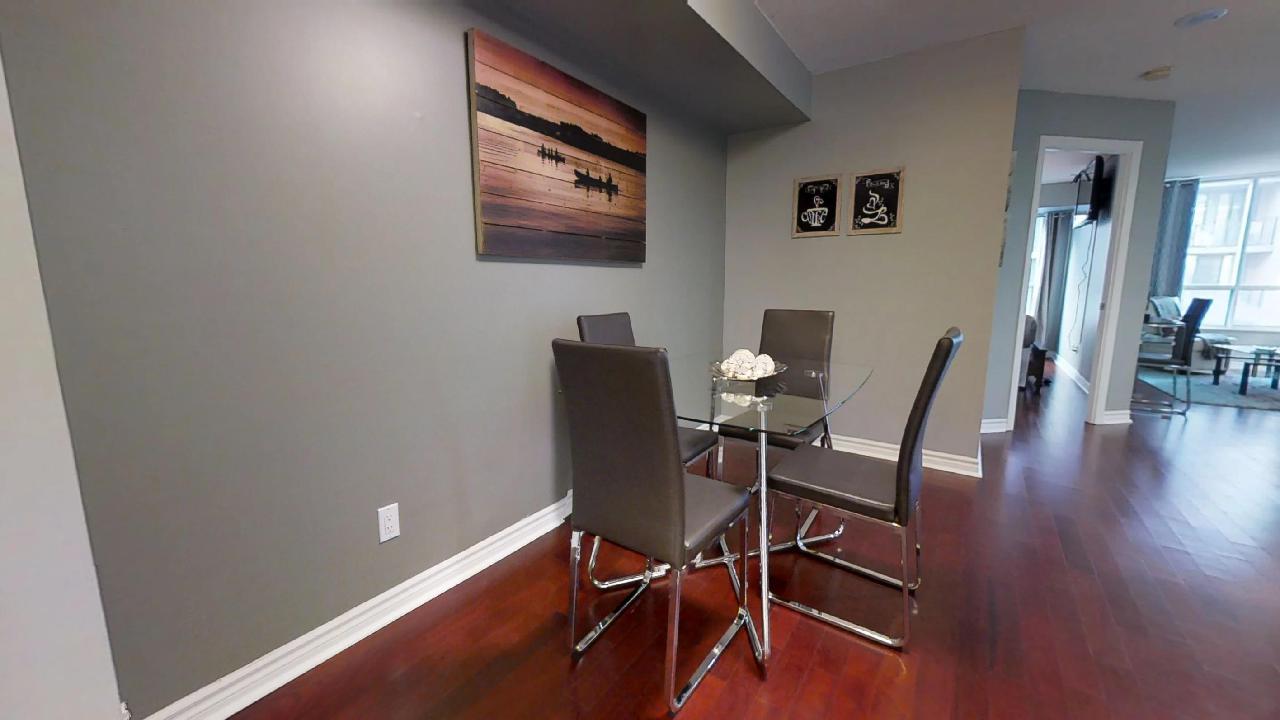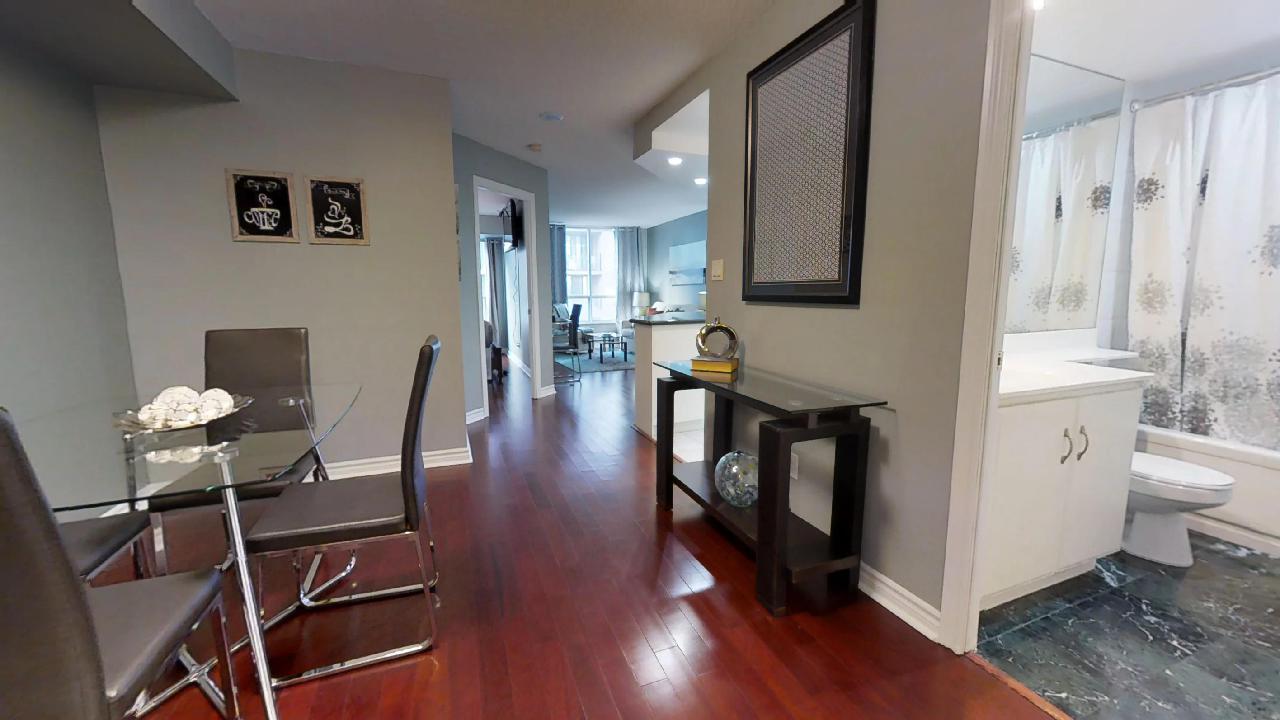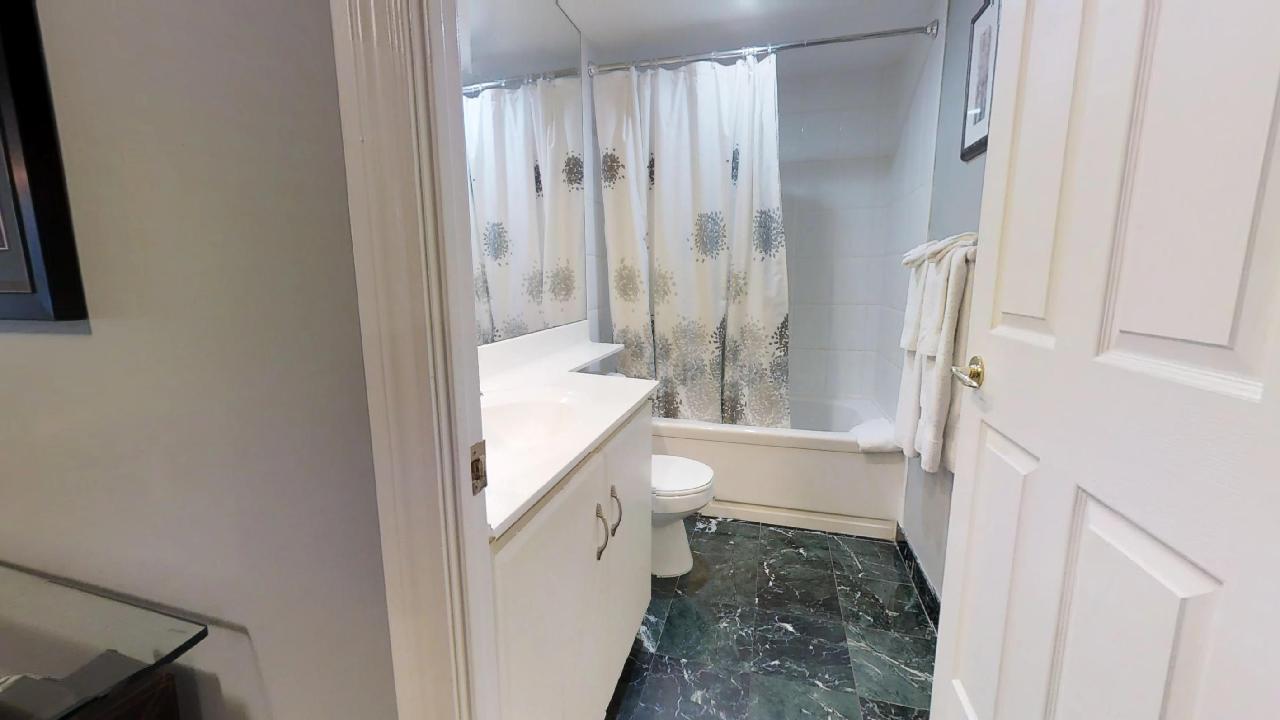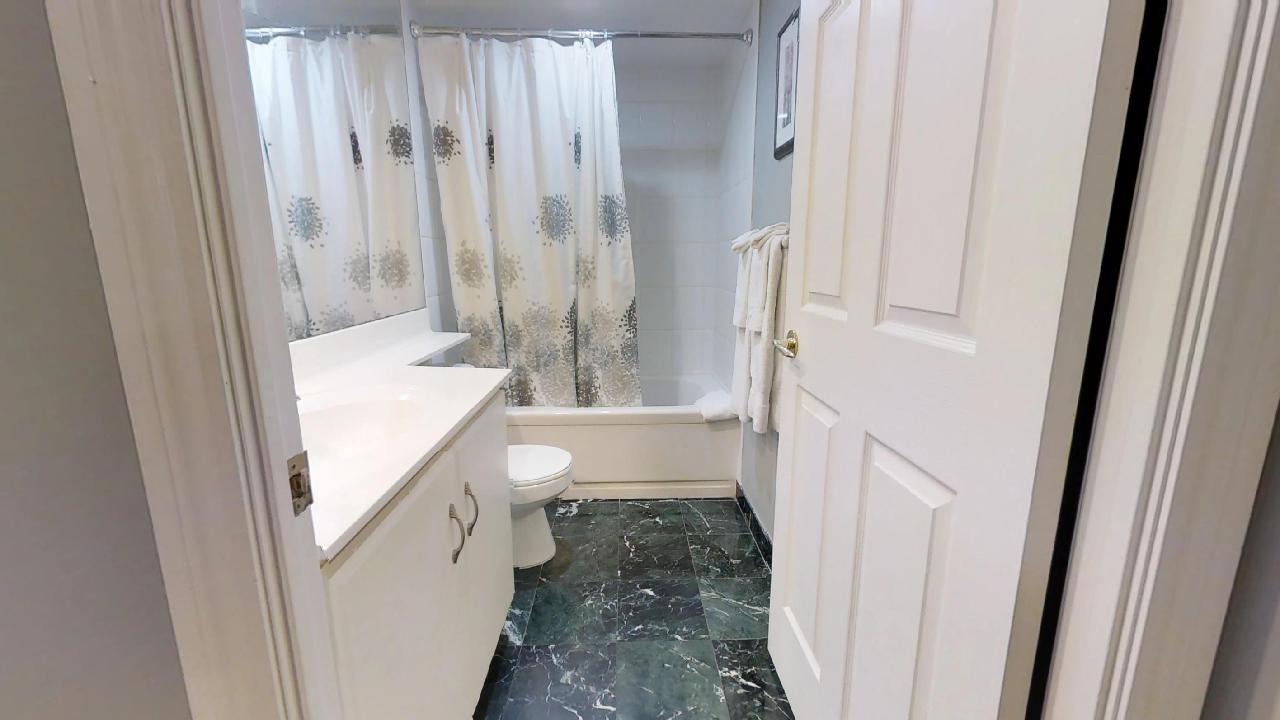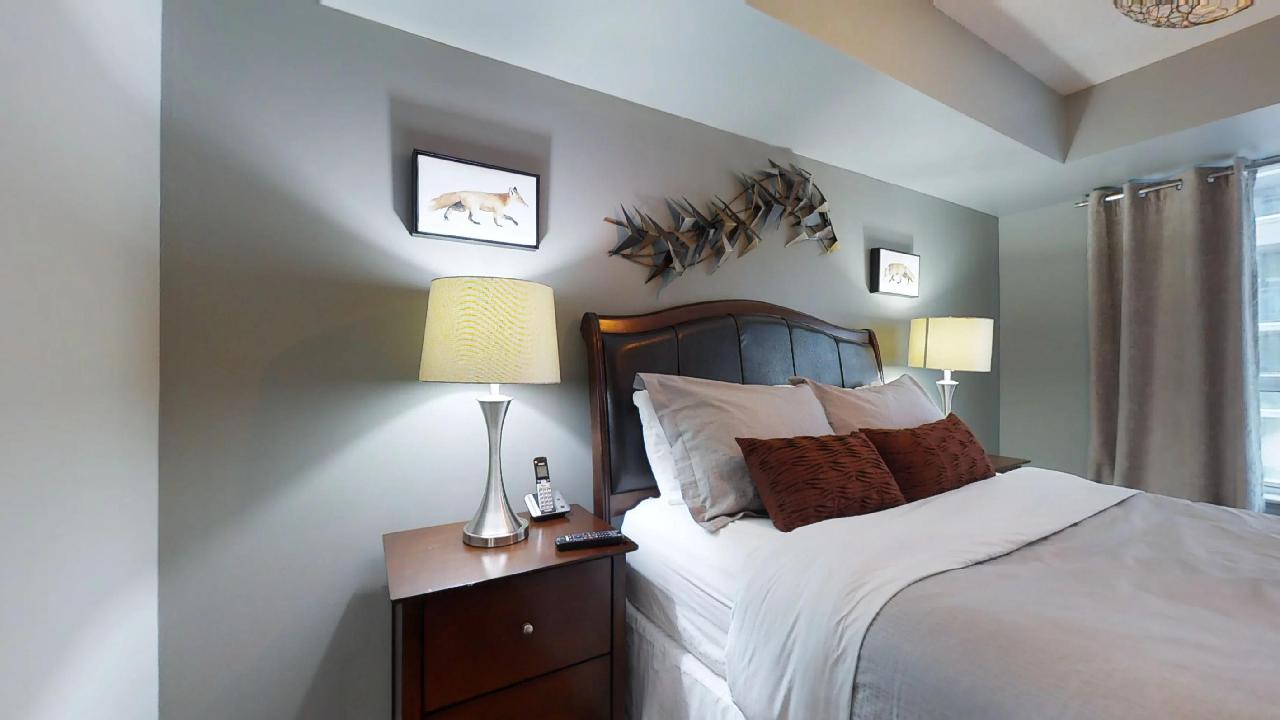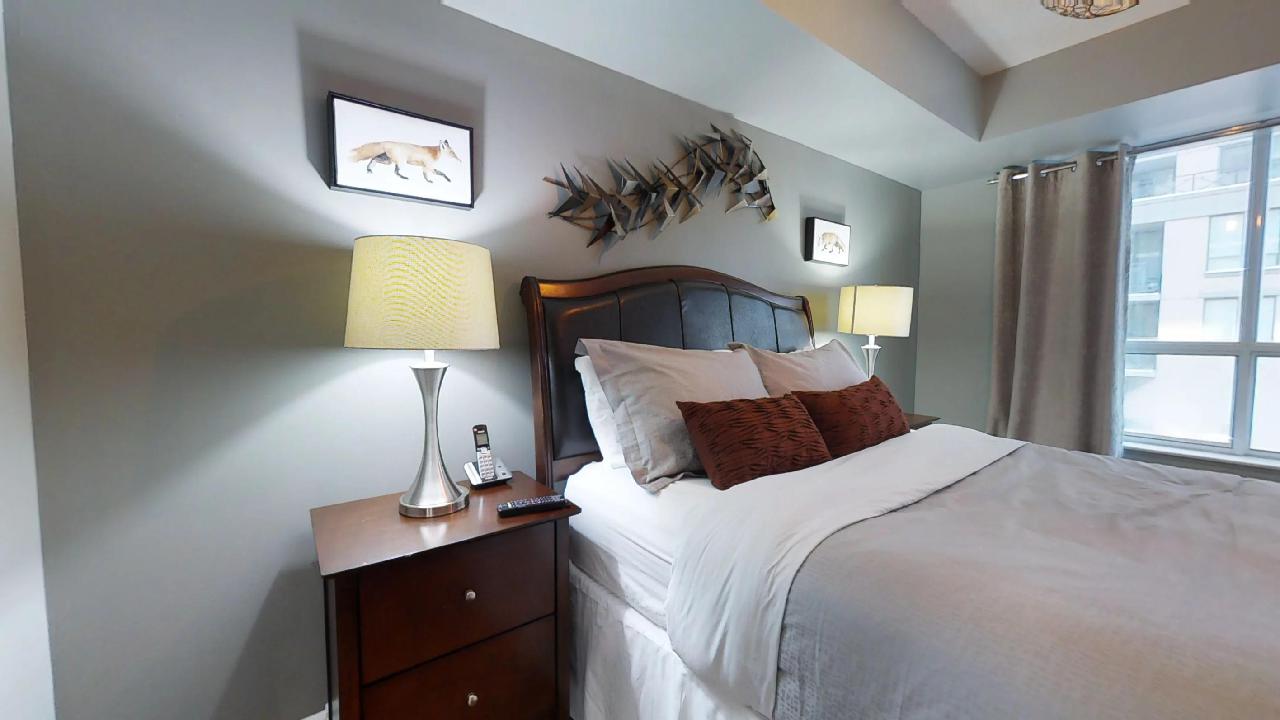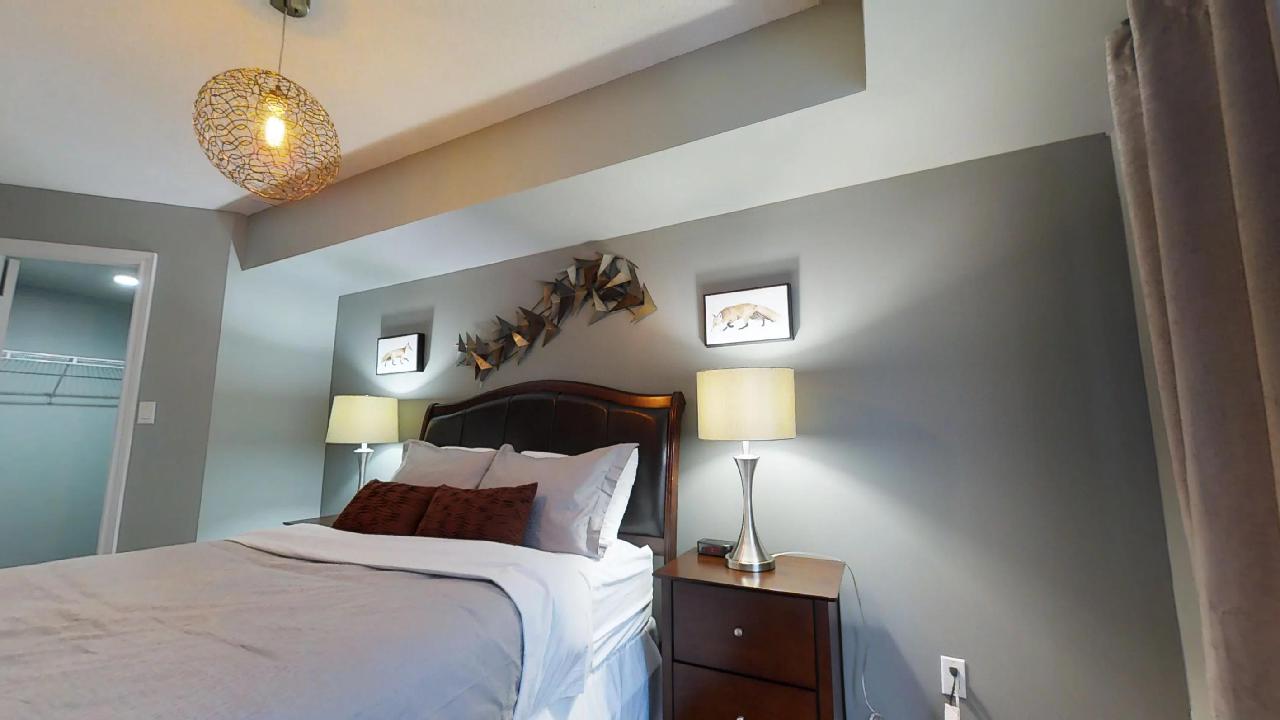 /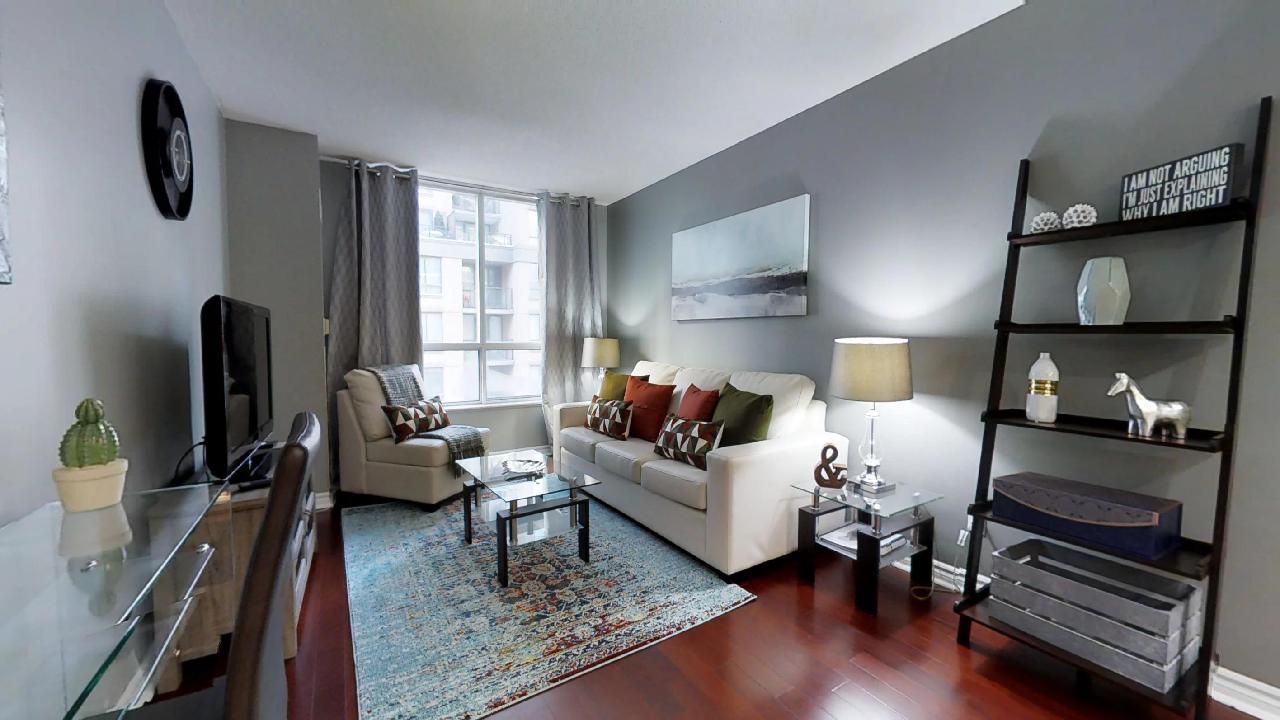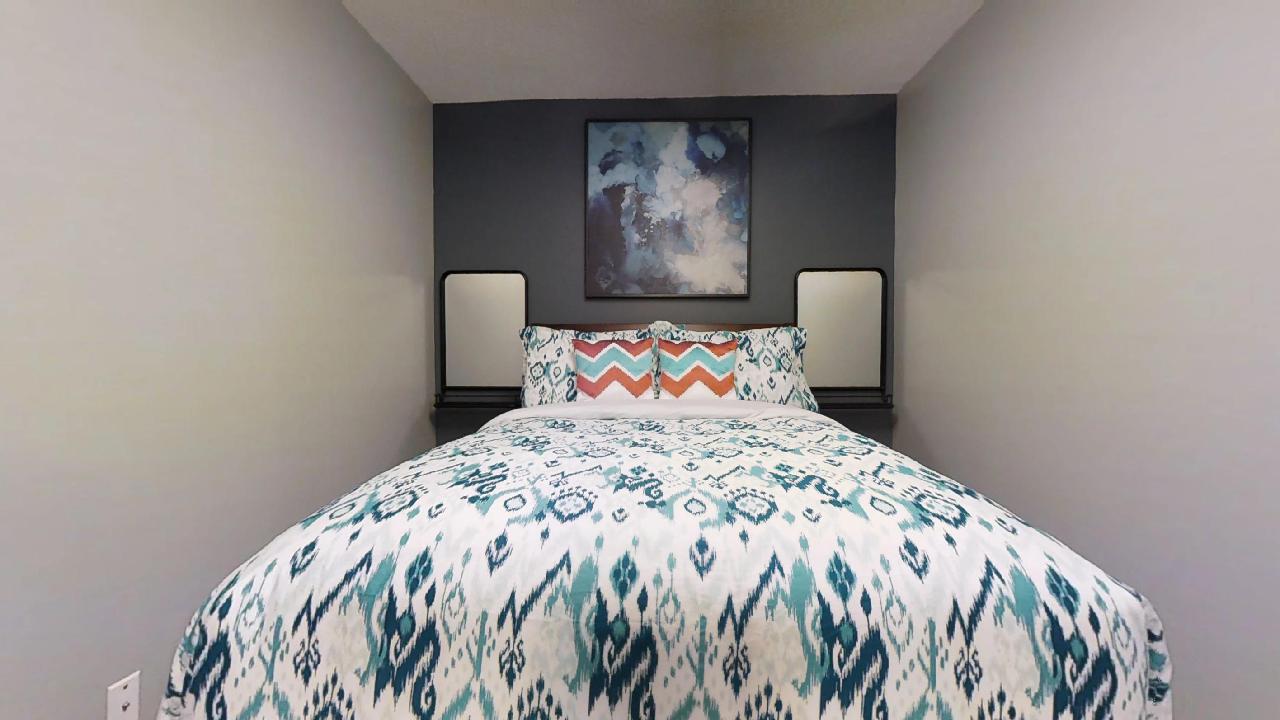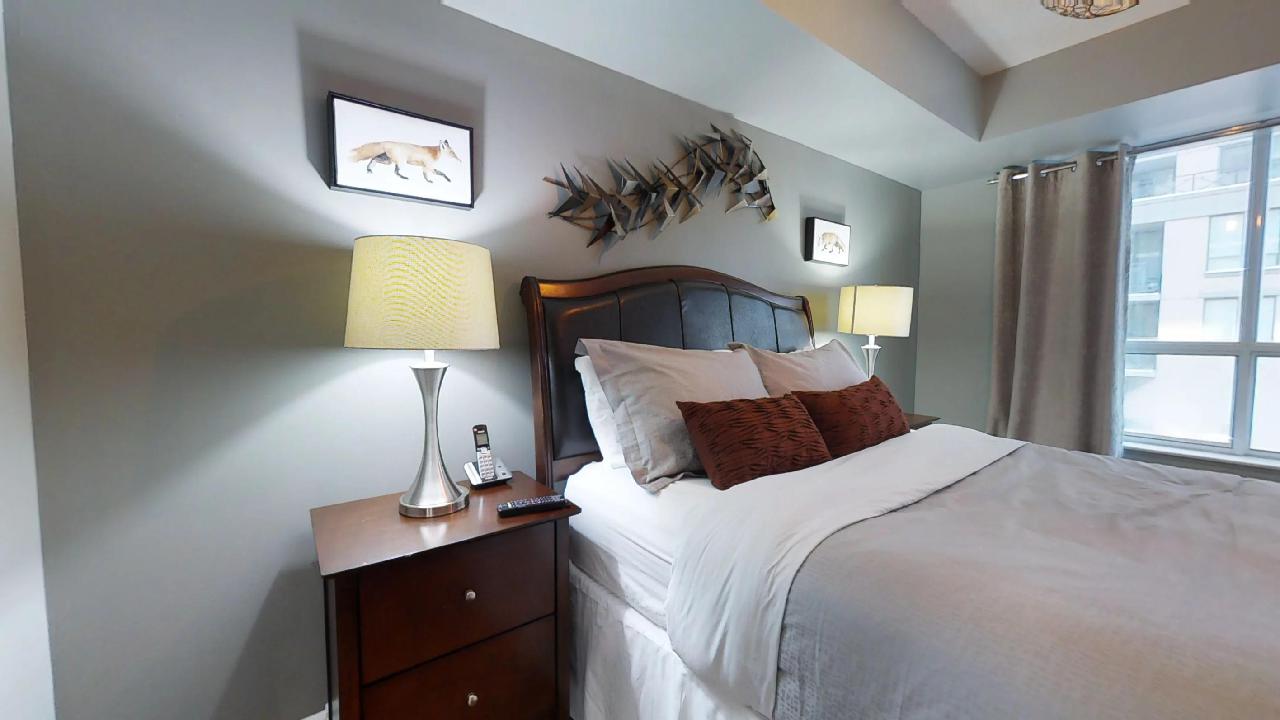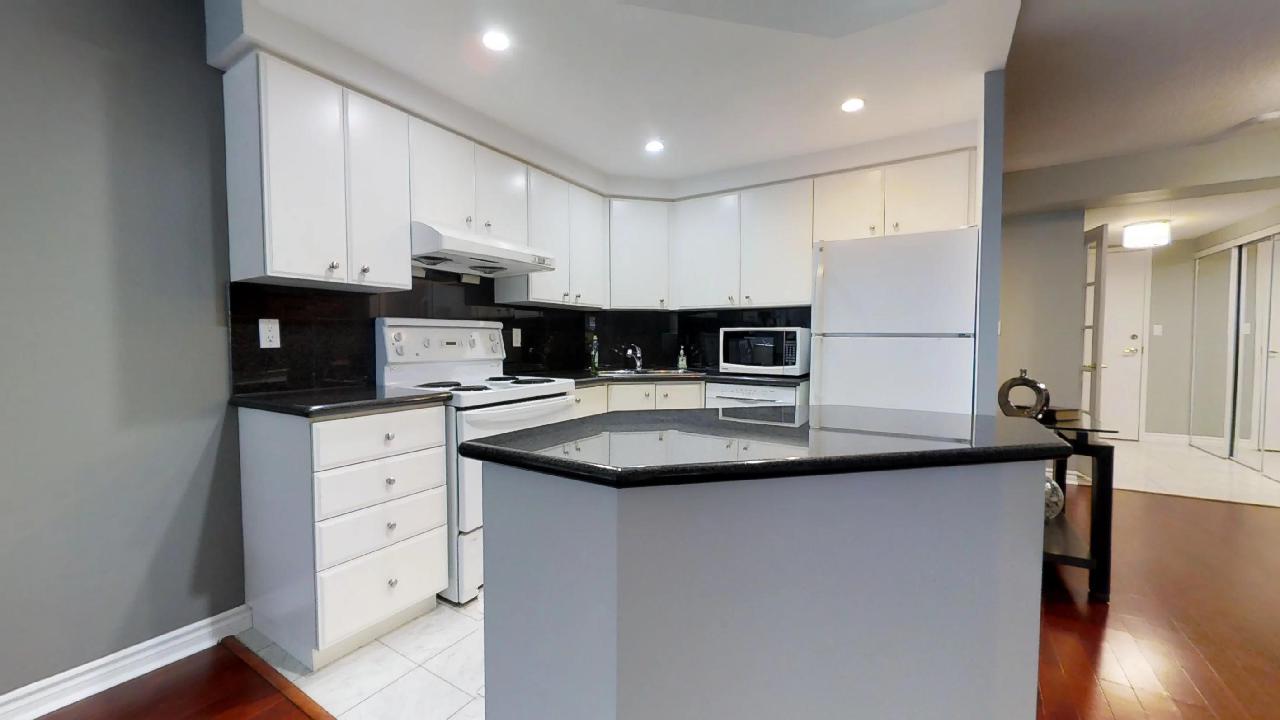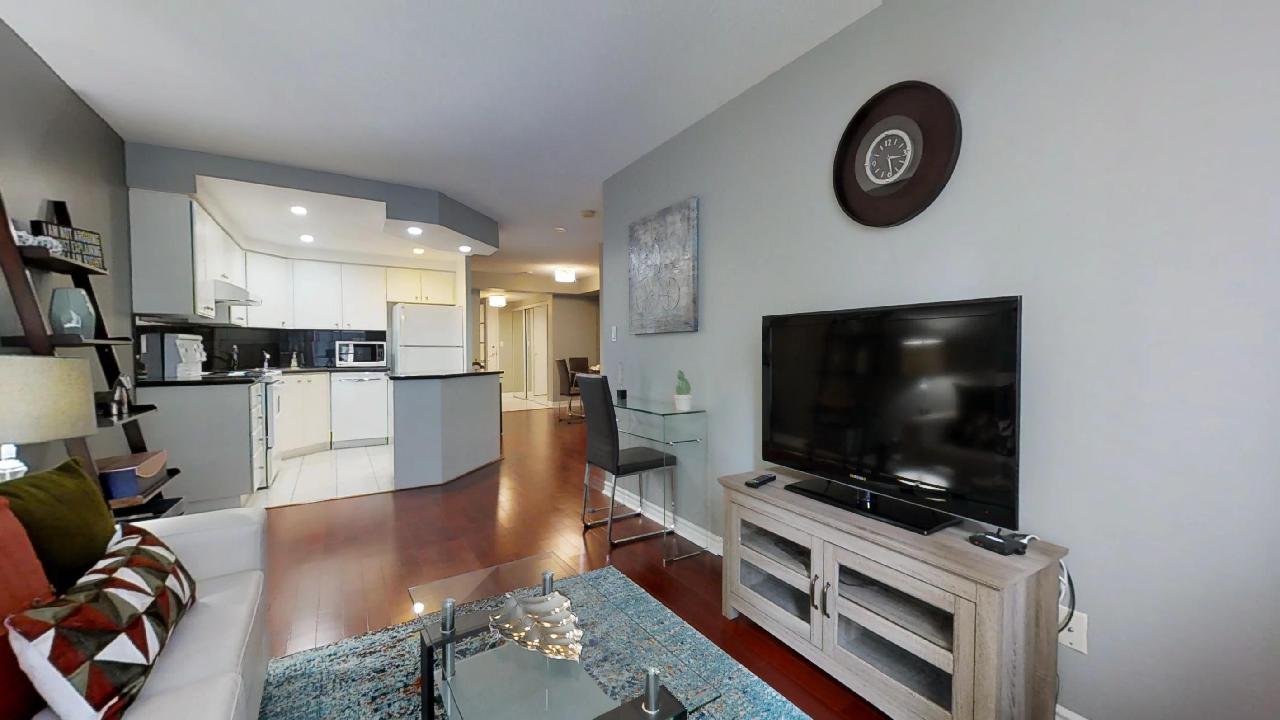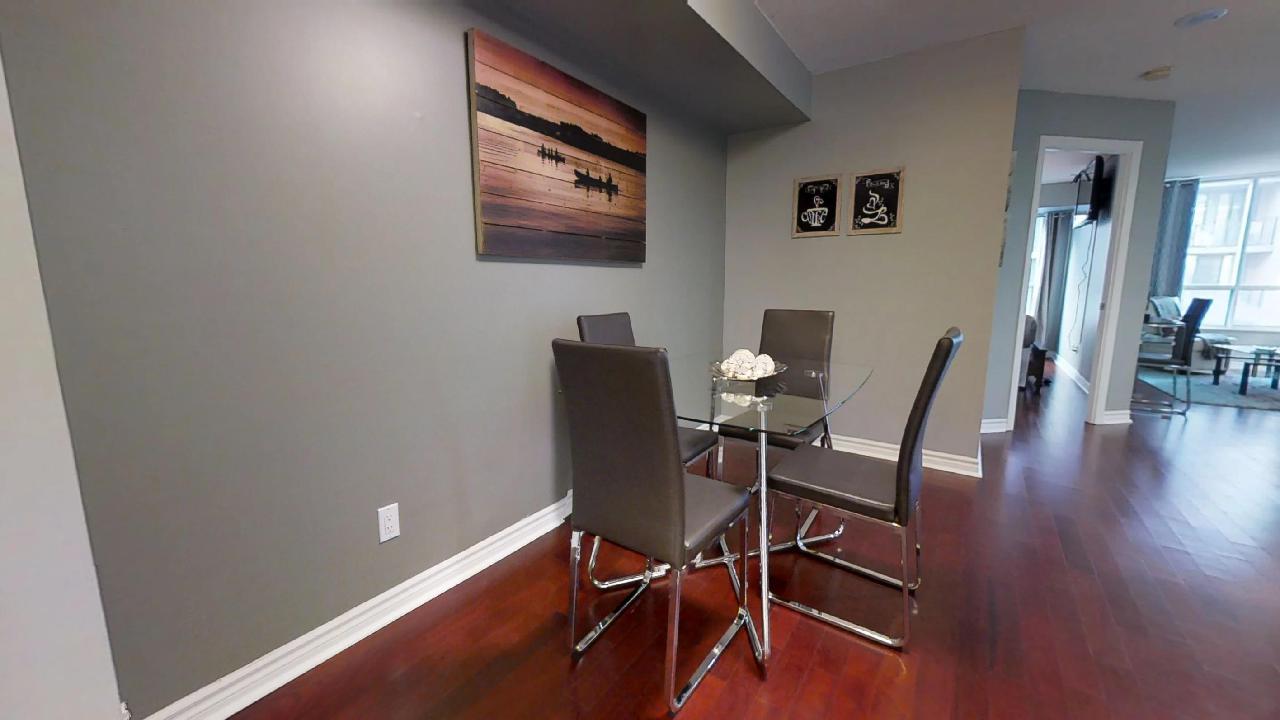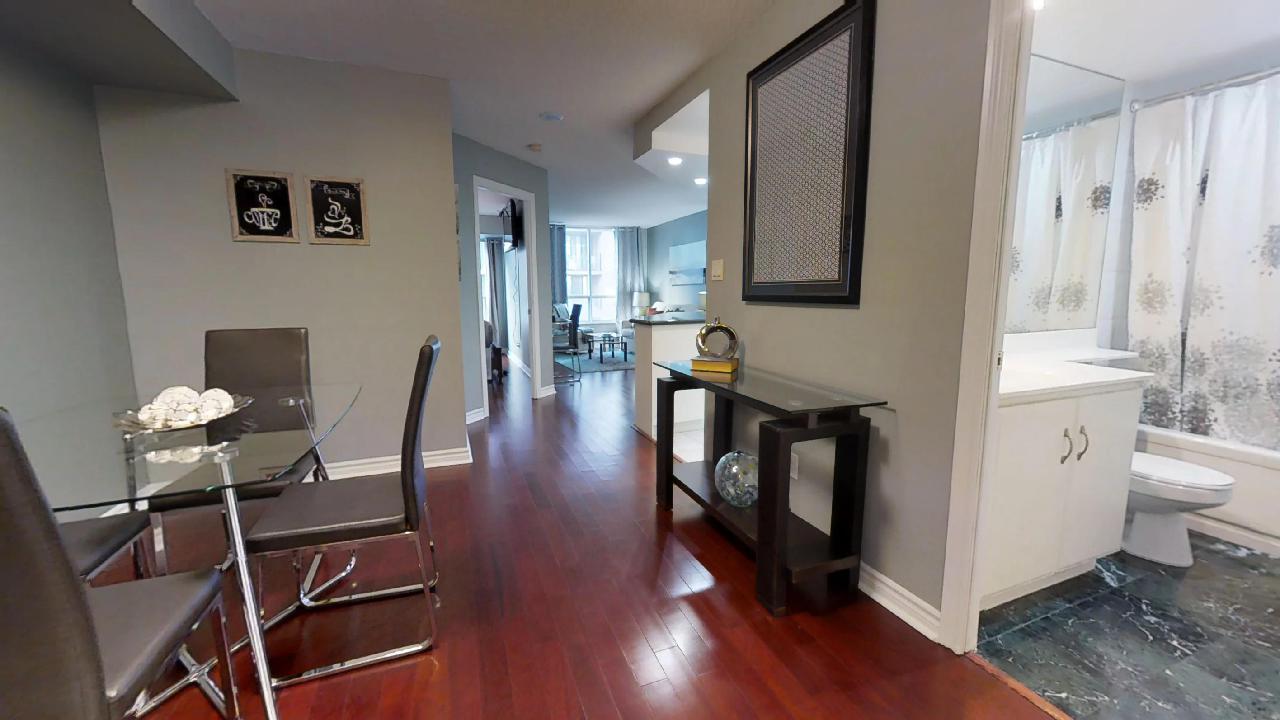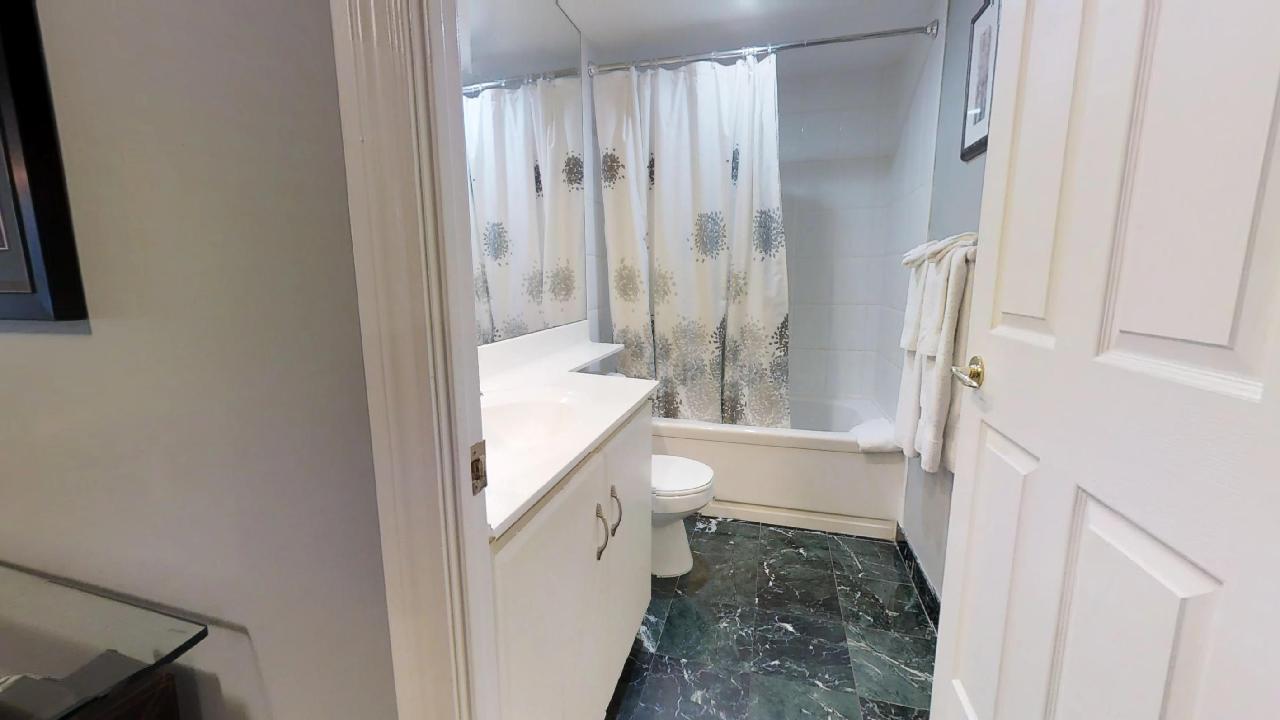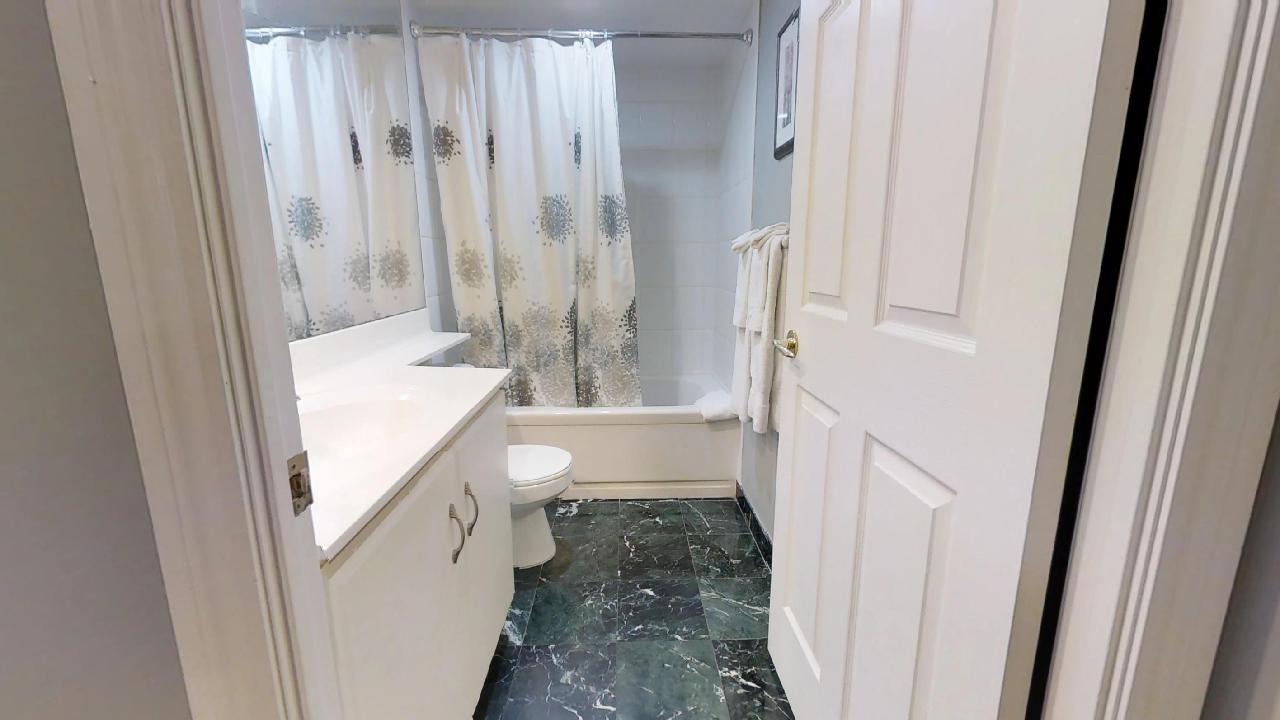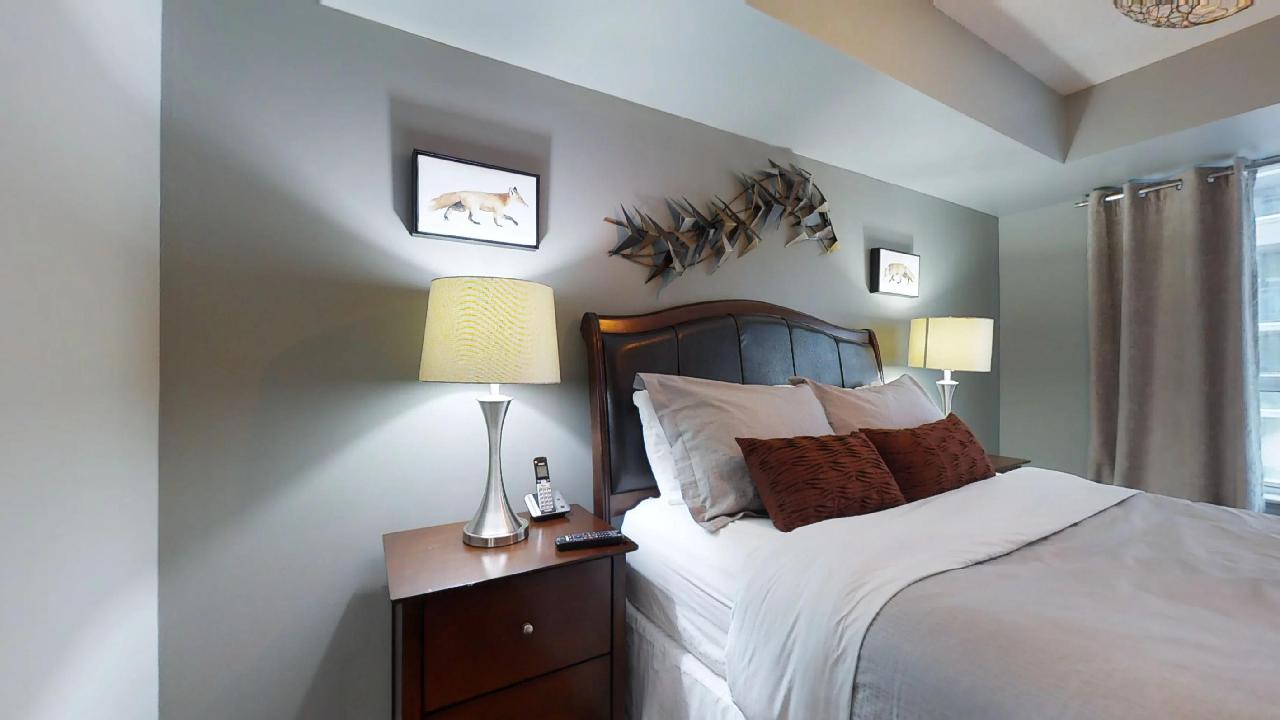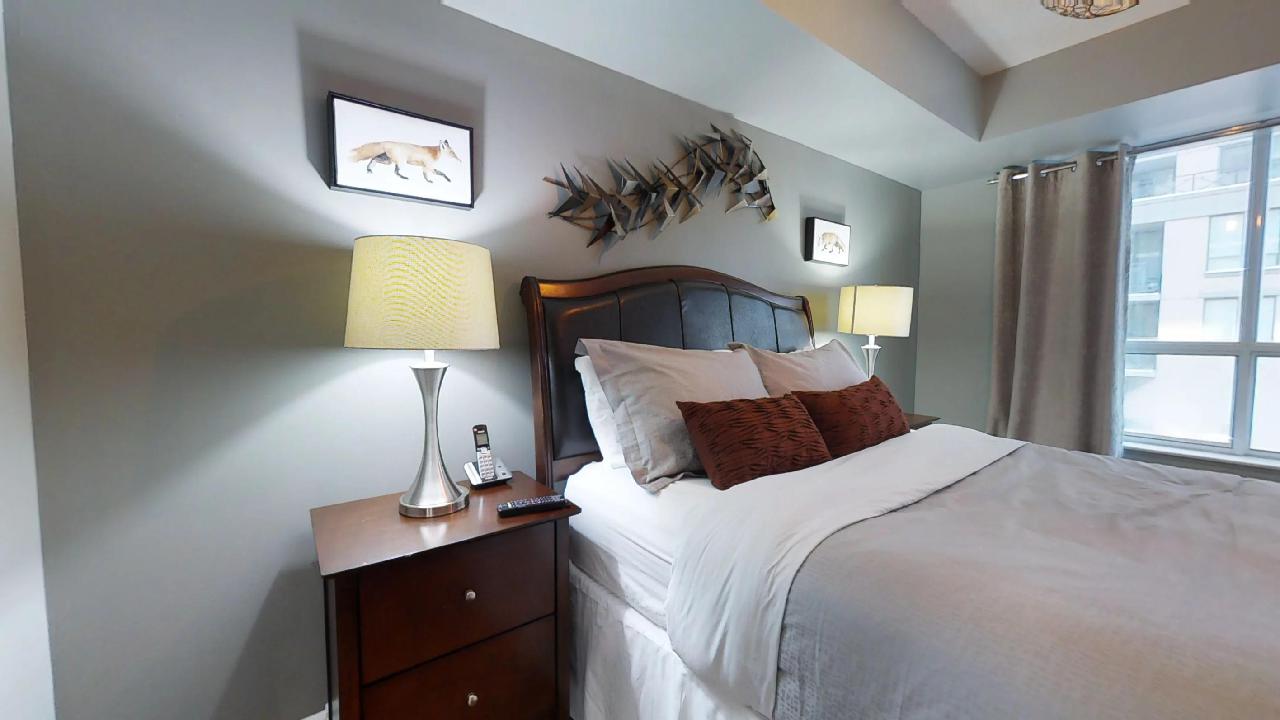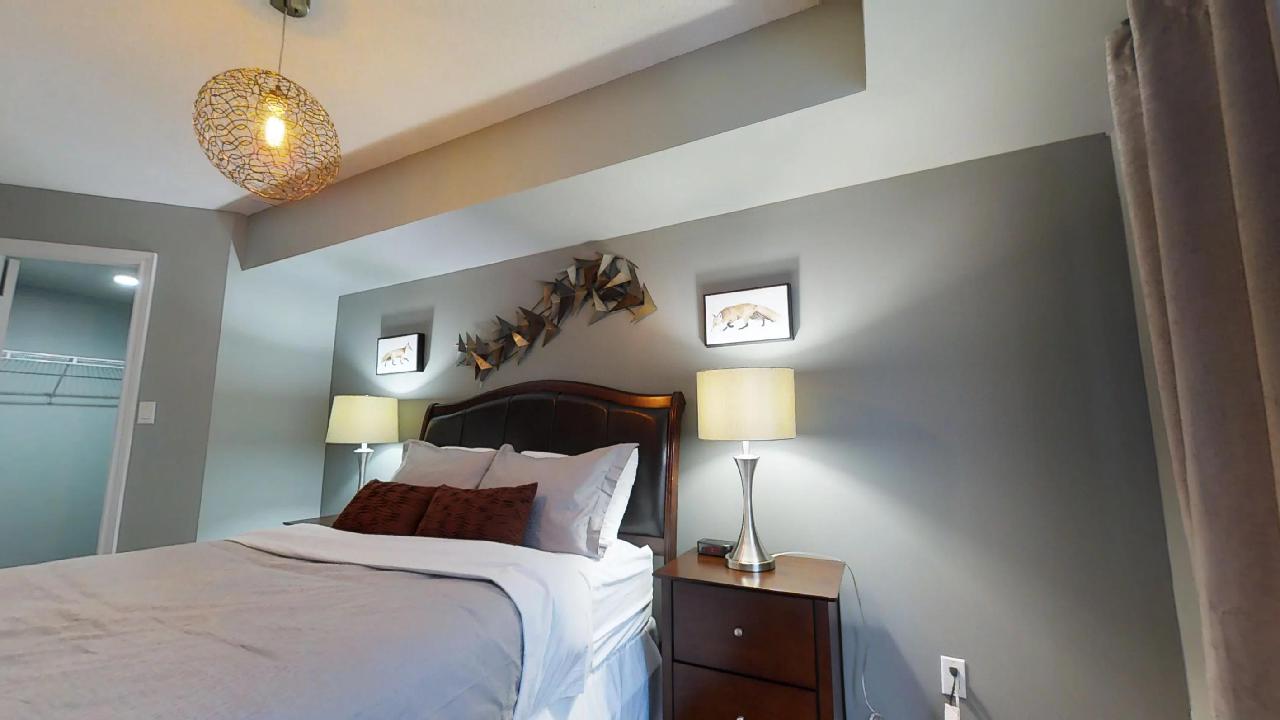 The Qwest J two bedroom furnished apartment will give you all you need in a beautiful neighbourhood (easily walkable, and full of transit options). With recently updated finishes, and everything you need from appliances to linens, this fully furnished suite is the perfect place for anybody to call home.
Upon entering the suite, the main living area sprawls ahead, featuring dark red hardwood floors and beautiful decorative art. To the left is the main closet which houses the suite's washer and dryer unit; to the left are the beautiful paneled glass doors to the second bedroom. This room features a queen sized bed and a dresser to store your personal items.
The first section of the living area has a stylish glass dining table with seating for four, as well as a side table underneath a large mirror. Adjacent to this is the furnished kitchen. Here guests will have access to all standard large appliances, such as the refrigerator, oven, and dishwasher. The island, which visually separates the kitchen from the rest of the open concept floor plan, also adds a large amount of counter space and-underneath – plenty of storage, which holds the pots, pans, and other cooking accessories included in this fully furnished kitchen. Other items included in the kitchen include a microwave, dishware, flatware, glasses, a kettle, a coffee machine, and more. Unlike a hotel, a furnished apartment offers its guests the opportunity to enjoy a home cooked meal, making it a perfect choice for corporate clients and tenants who expect to take an extended stay in Toronto.
On the opposite end of the living space is a couch which faces a large flat screen television and glass top coffee table. This space also features a chair, side tables, and an elongated glass table for those who are hoping to get some work done at home during their stay.
The spacious master bedroom features a queen sized bed and a personal, wall-mounted, flat screen television. The bright furnishings and south-facing window give this room a bright and open feel. A surprise walk-in closet offers plenty of storage space for anyone taking an extended stay in this downtown Toronto suite.
The bathroom is accessed from the suite's common living area. It features cool blue marble floor tiles that transport you to a fanciful aquascape during your bath or shower. All of our Sky View Suites furnished apartments feature complimentary linens, beddings, towels and pillows, so you don't need to worry about forgetting to pack any of these necessities before you check in!
The Neighbourhood
The Qwest condominium is conveniently located at Simcoe and Richmond street, which straddles the border of downtown Toronto's Entertainment District and its Financial District, offering equal distance to both work and play. The Financial District is the city's main business centre and is also home to many great dining experiences, such as Drake One Fifty, Canoe, and JaBistro. The Entertainment District is the place to go for a night on the town. The neighbourhood features the historic Royal Alexandria Theatre for musical lovers; for the ballet or opera lover: the Four Seasons Centre for the Performing Arts is a two minute walk for your building, as is Roy Thomson Hall, which is home base for the Toronto Symphony Orchestra.
This neighbourhood is very well-situated for those using public transportation. In under 5 minutes from the doorstep of Qwest condominiums are two subway stops, streetcars that run along King and Queen streets, and bus stops.
The Building
The Qwest condominium is a cozy boutique building with under 20 floors serviced by 3 elevators and spacious rooms. The amenities include a fitness centre, party room, and rooftop patio which allow guests to access several barbecues and a great view. The building features 24-hour security to give you peace of mind in the city as well.