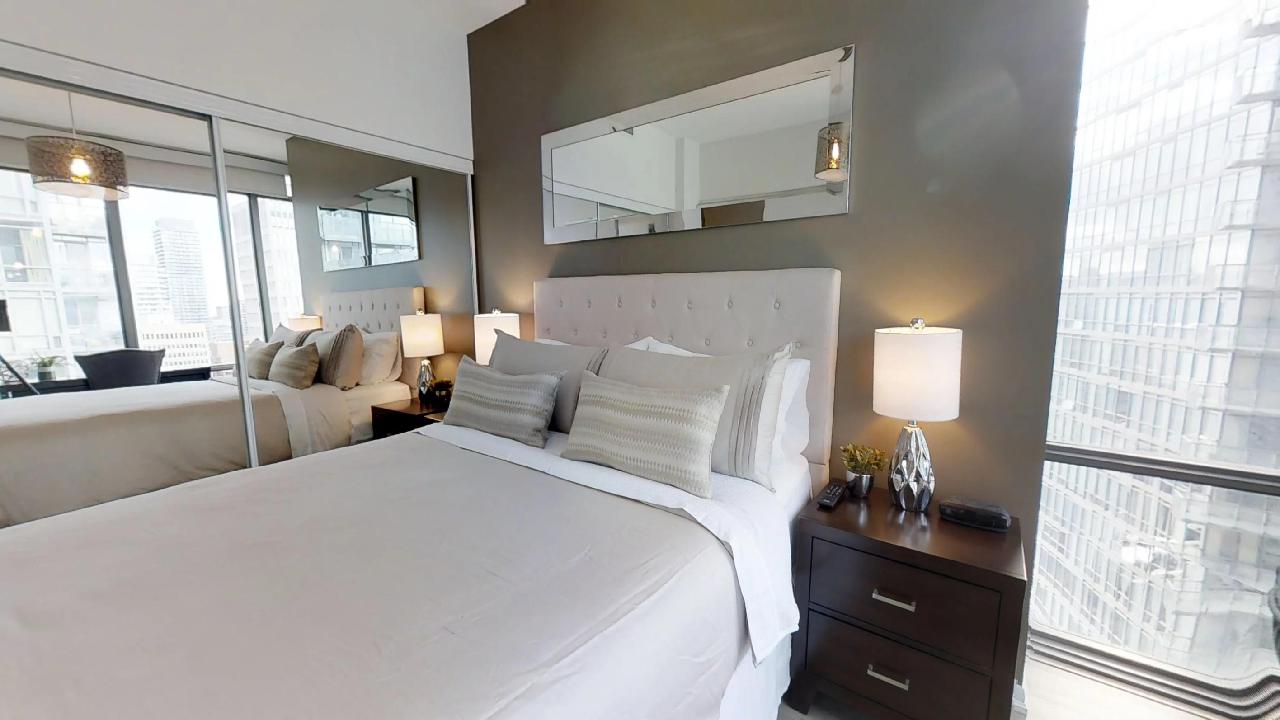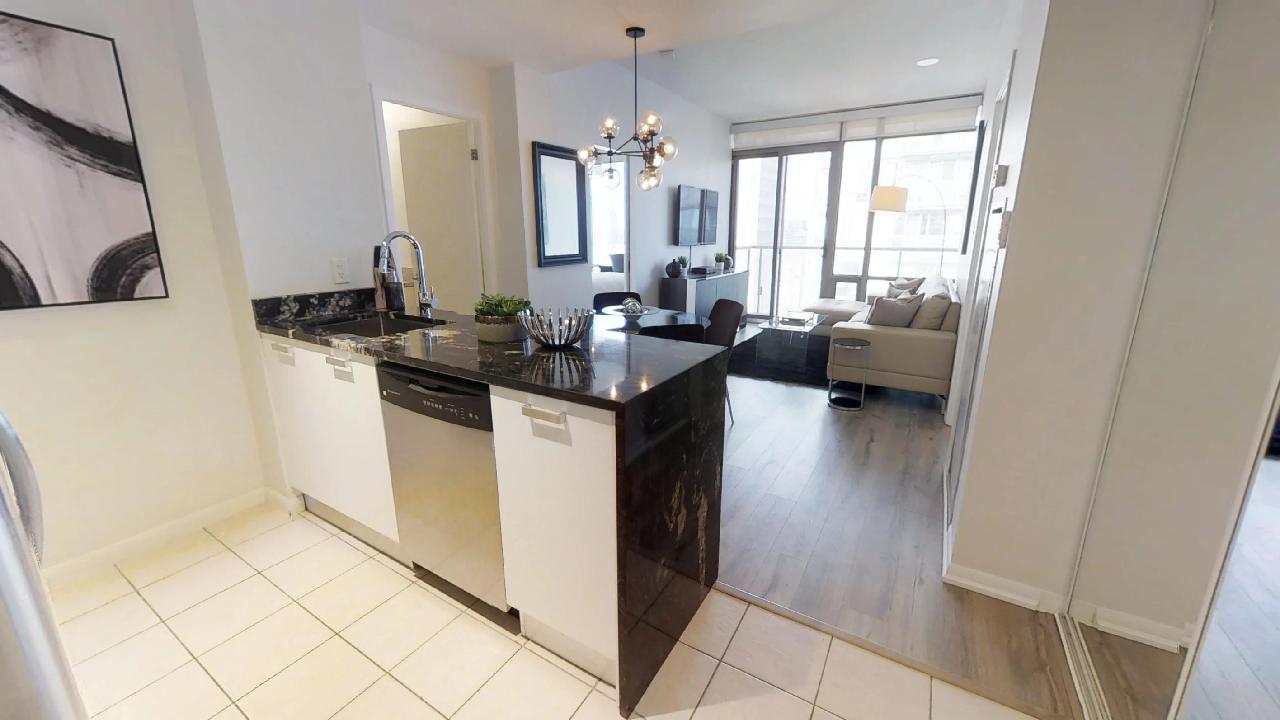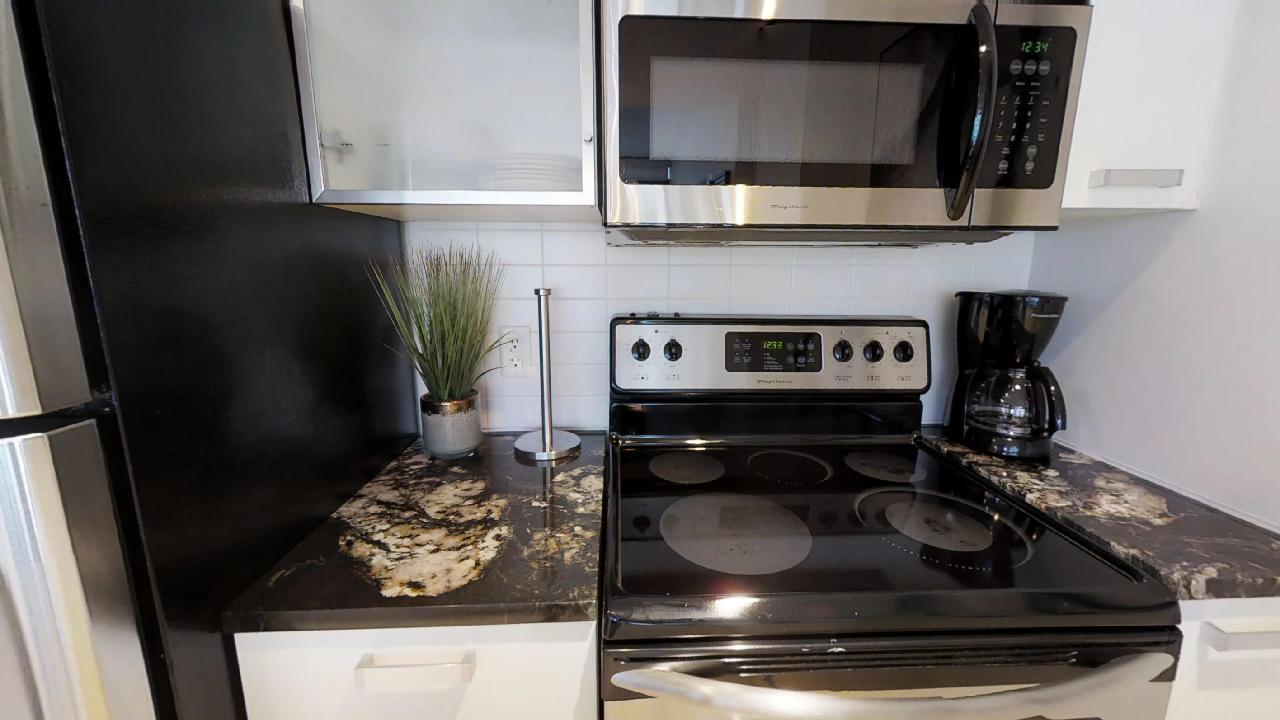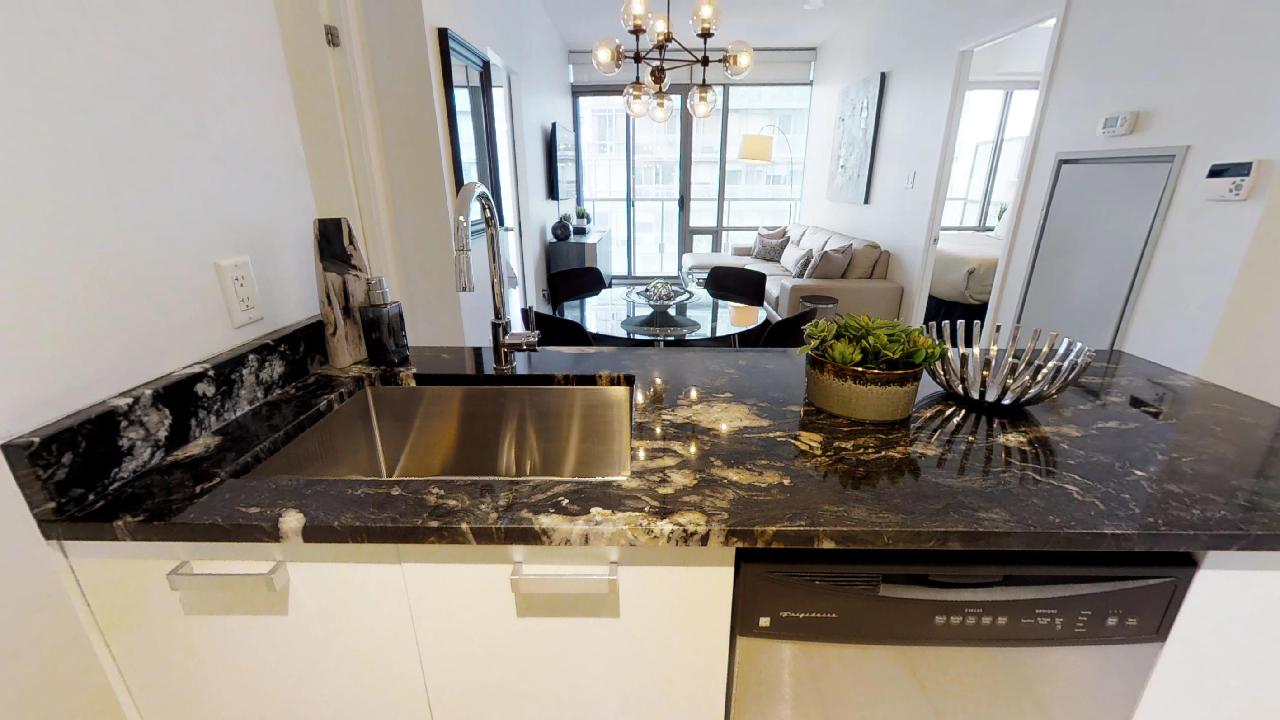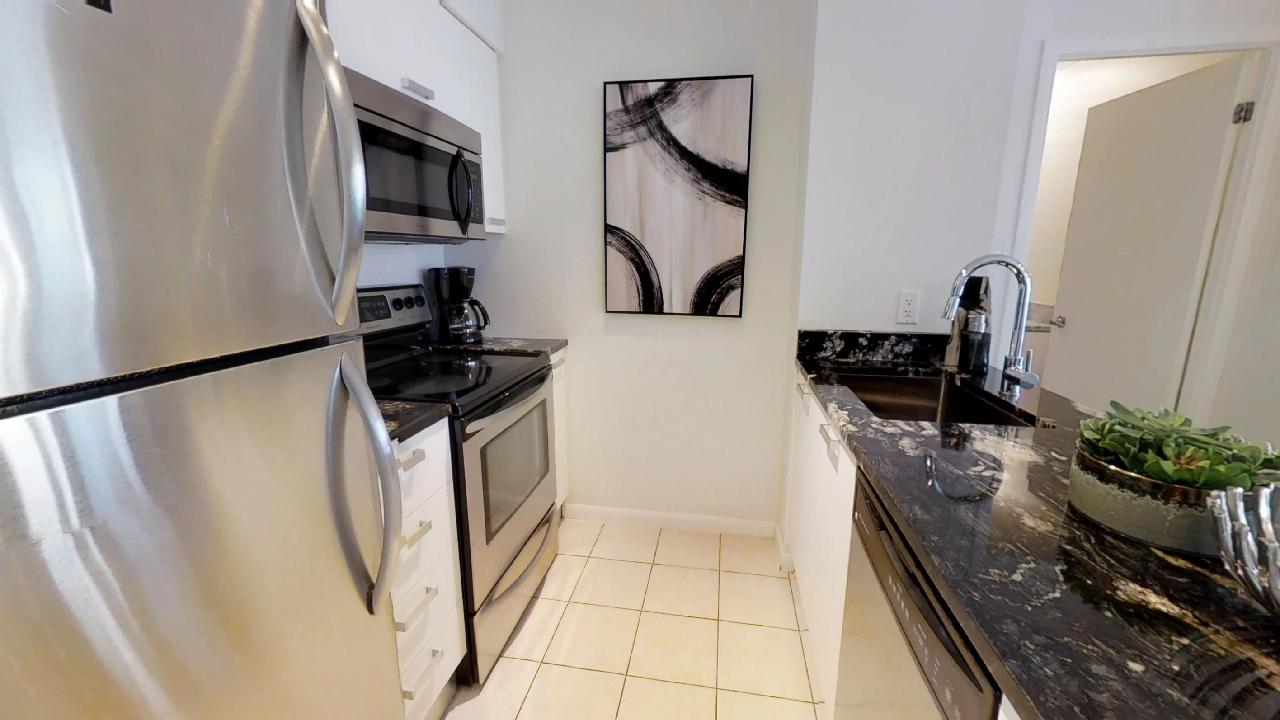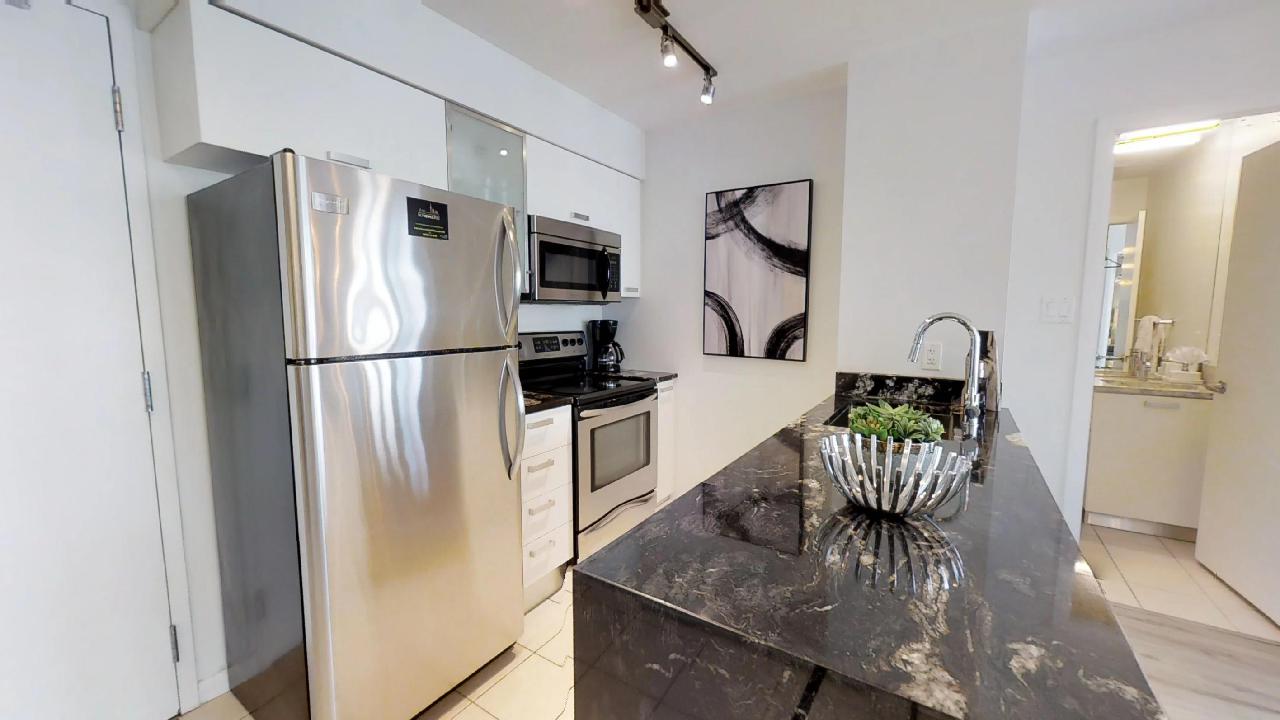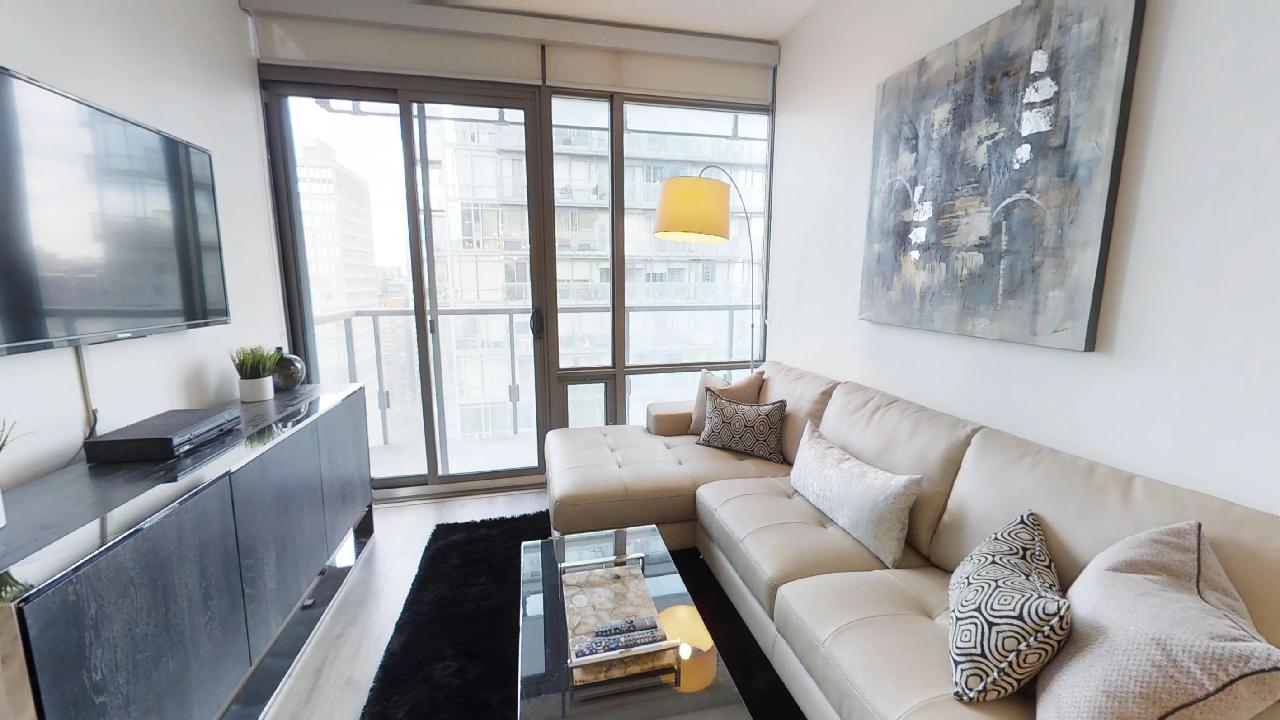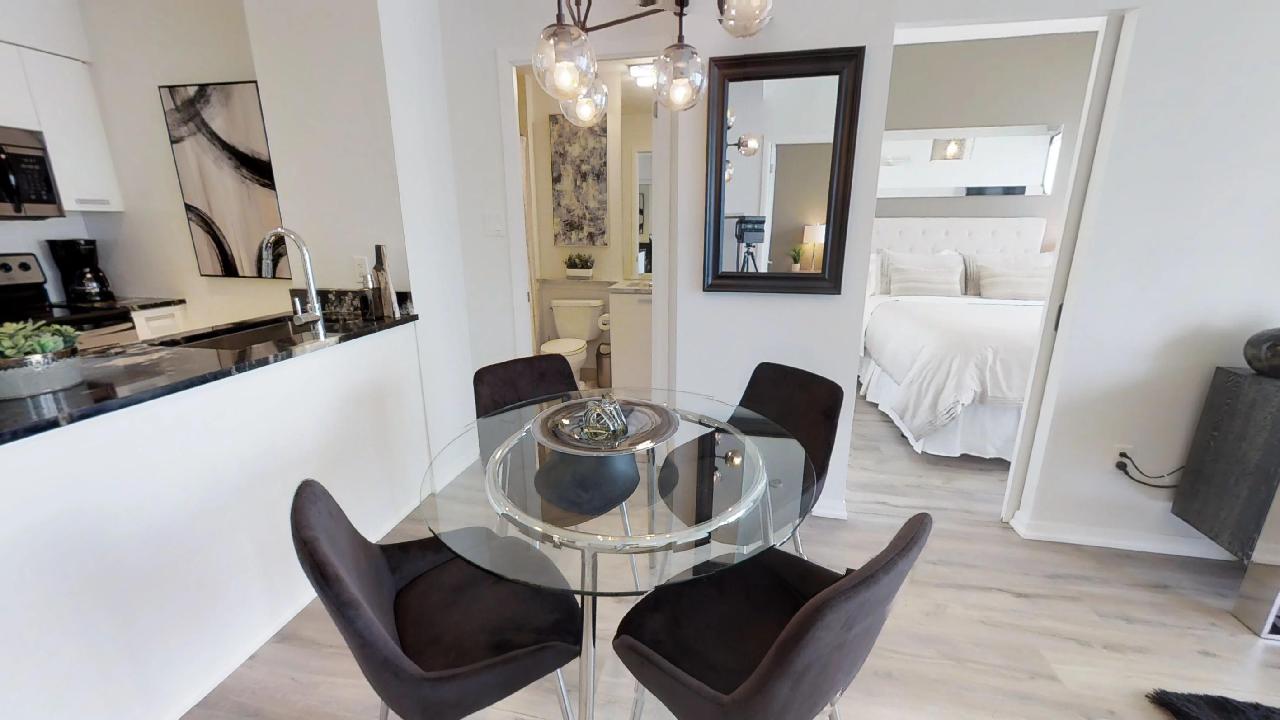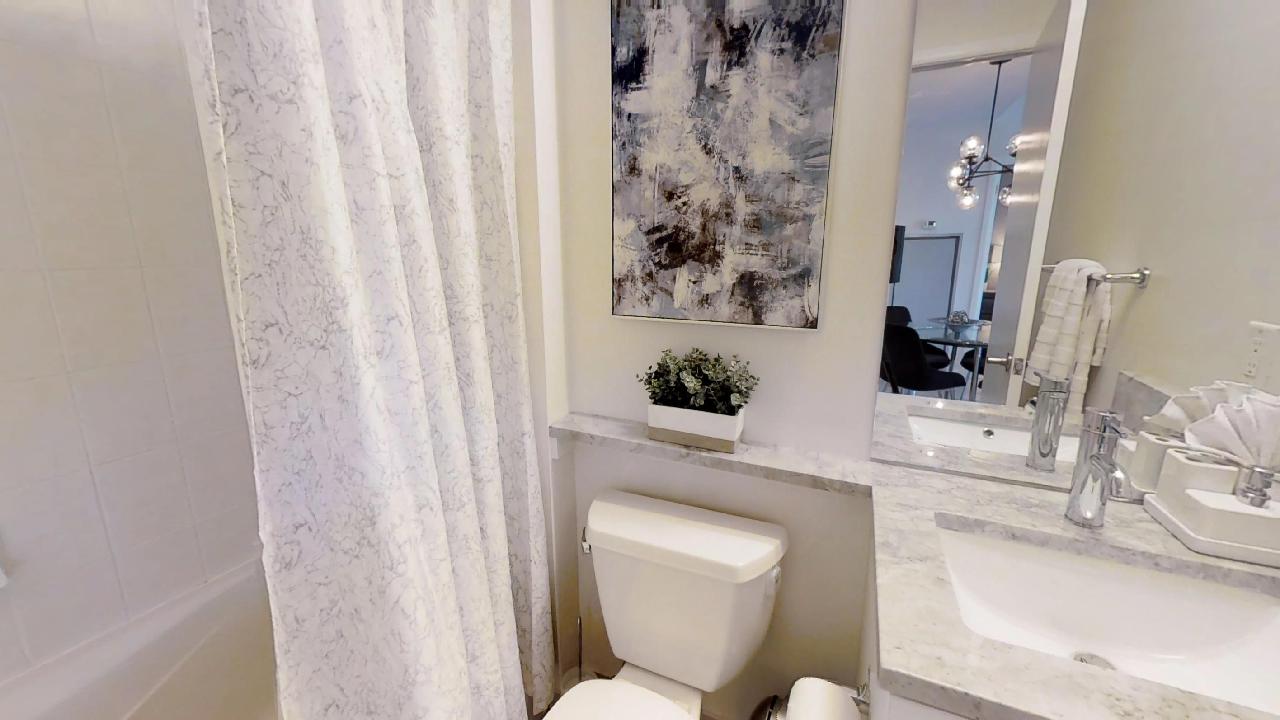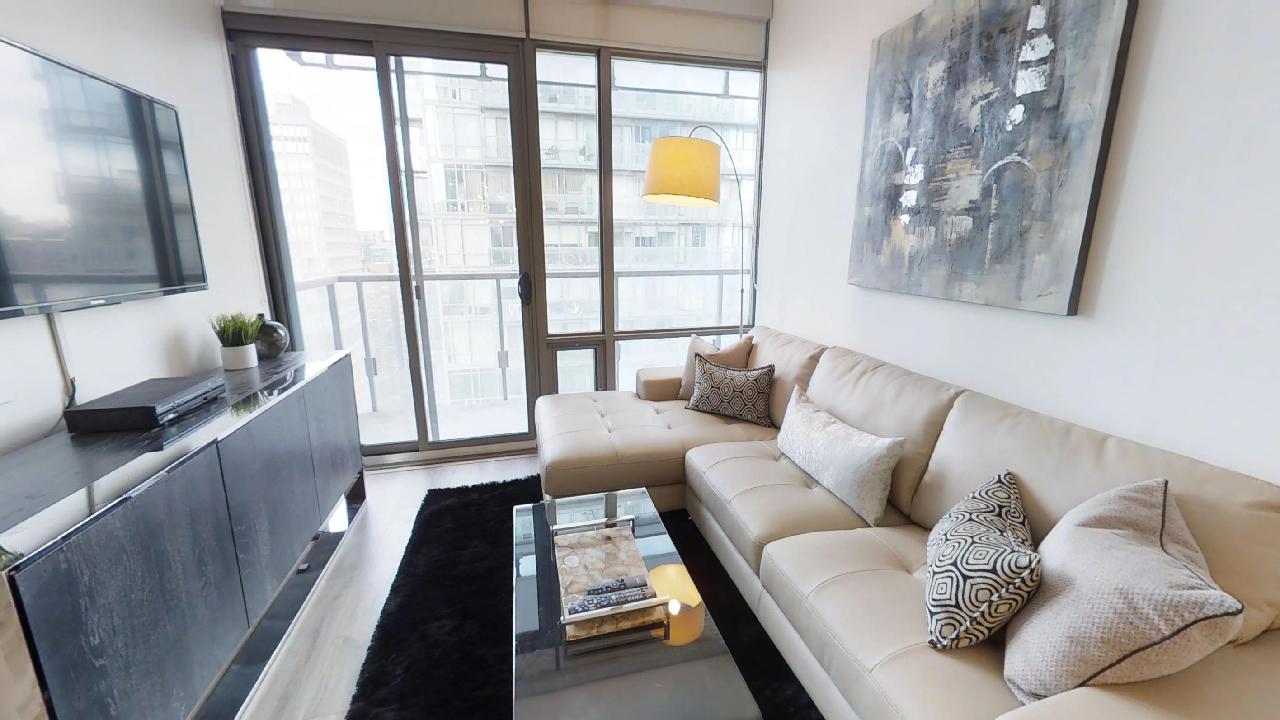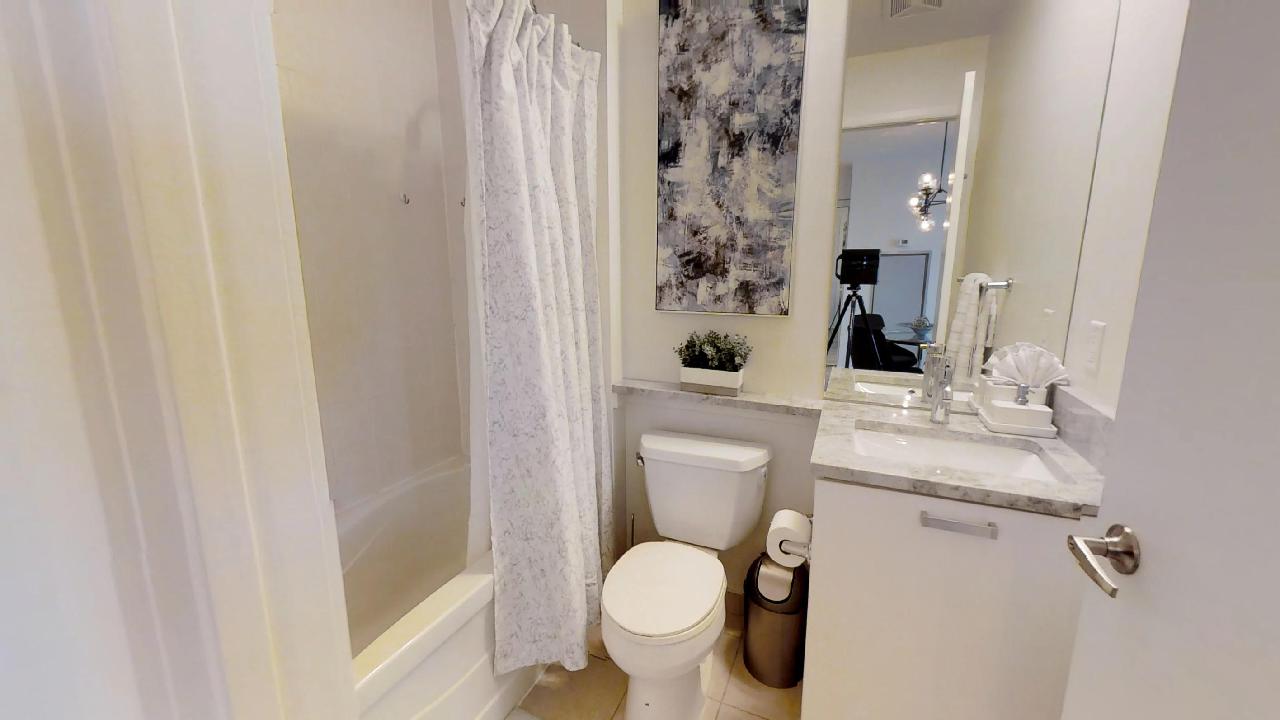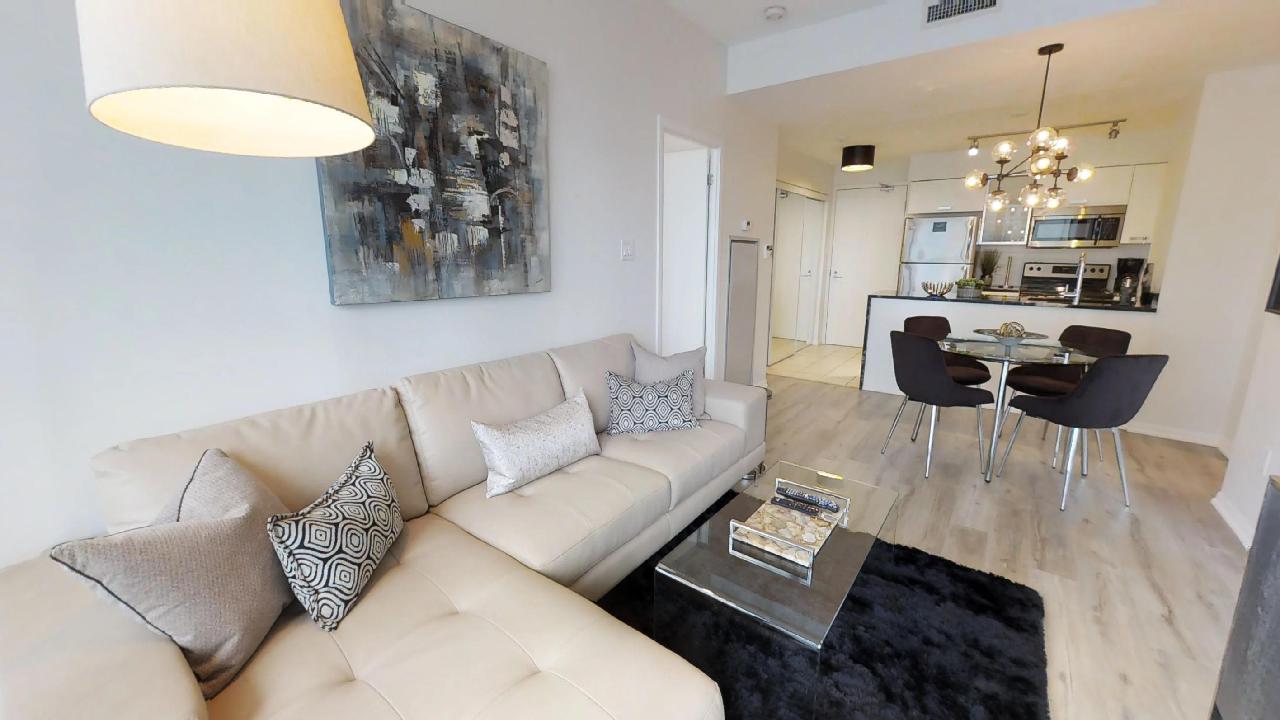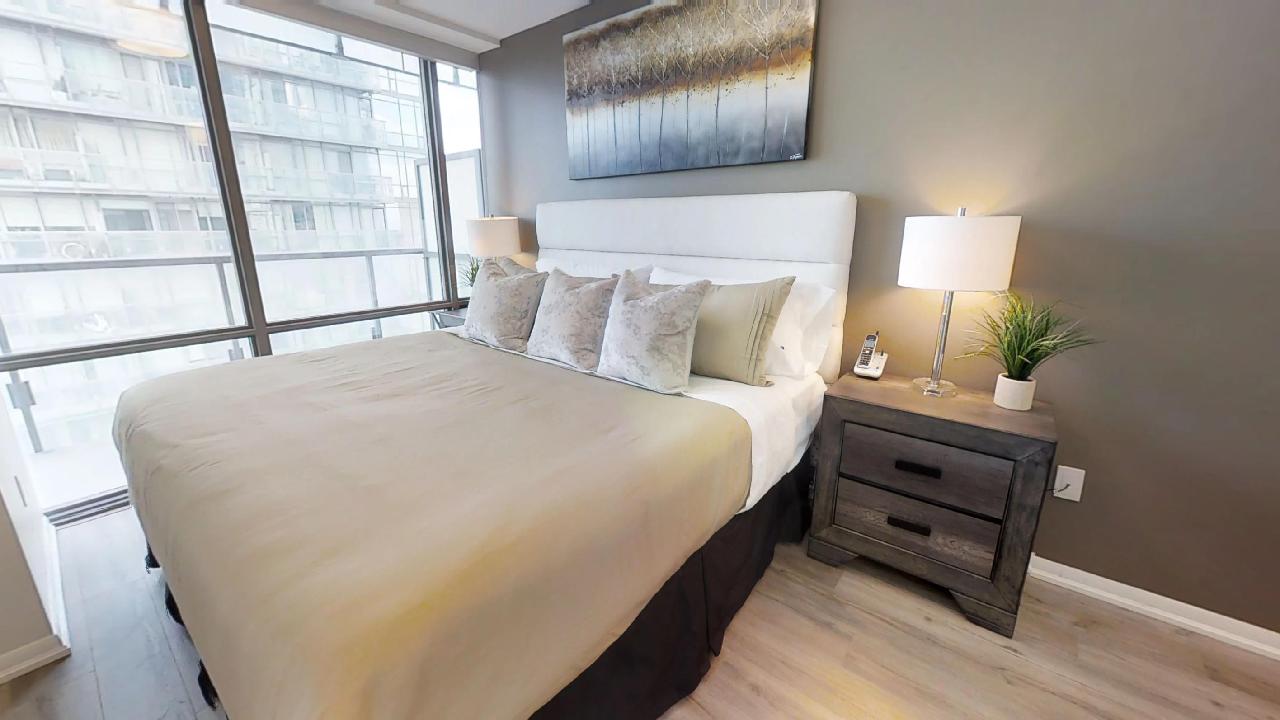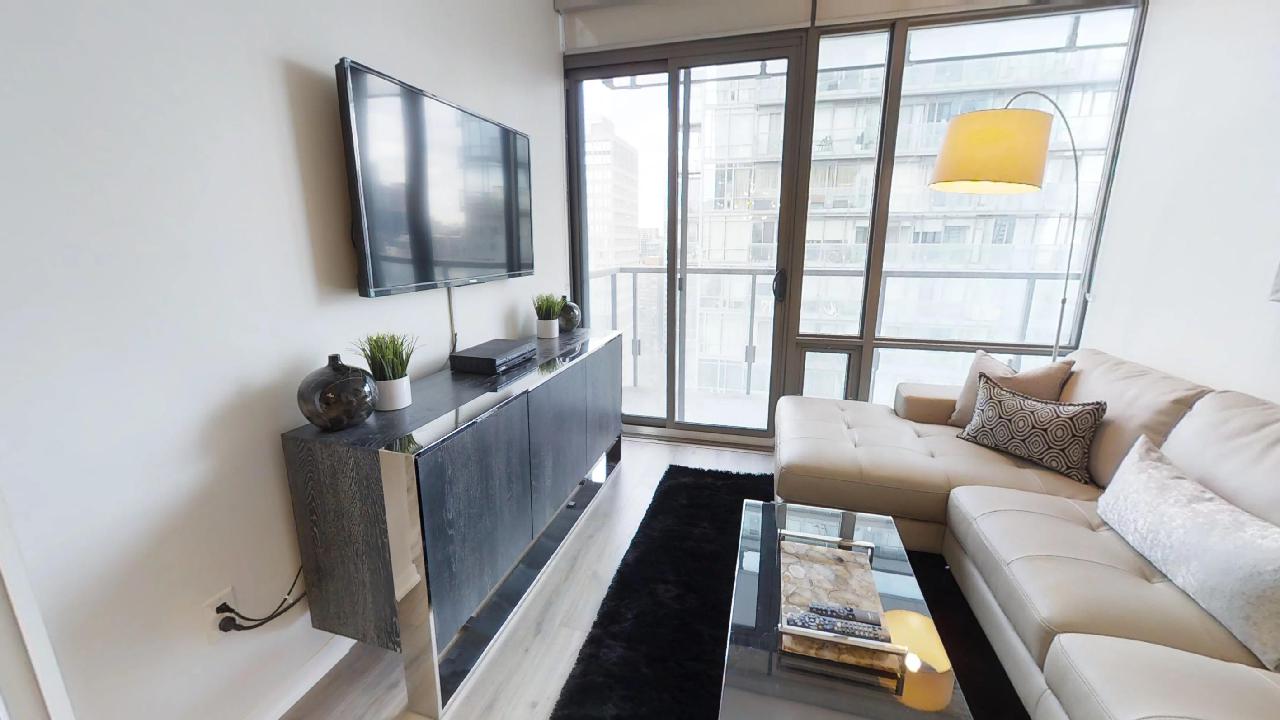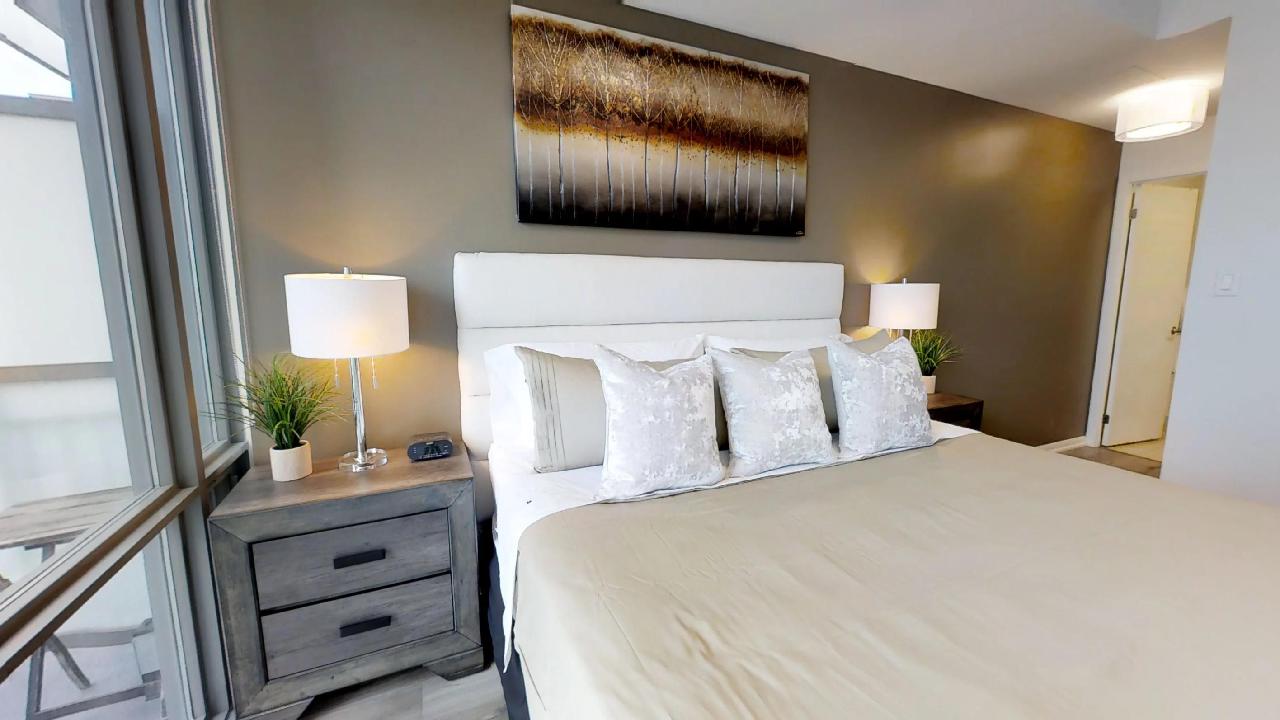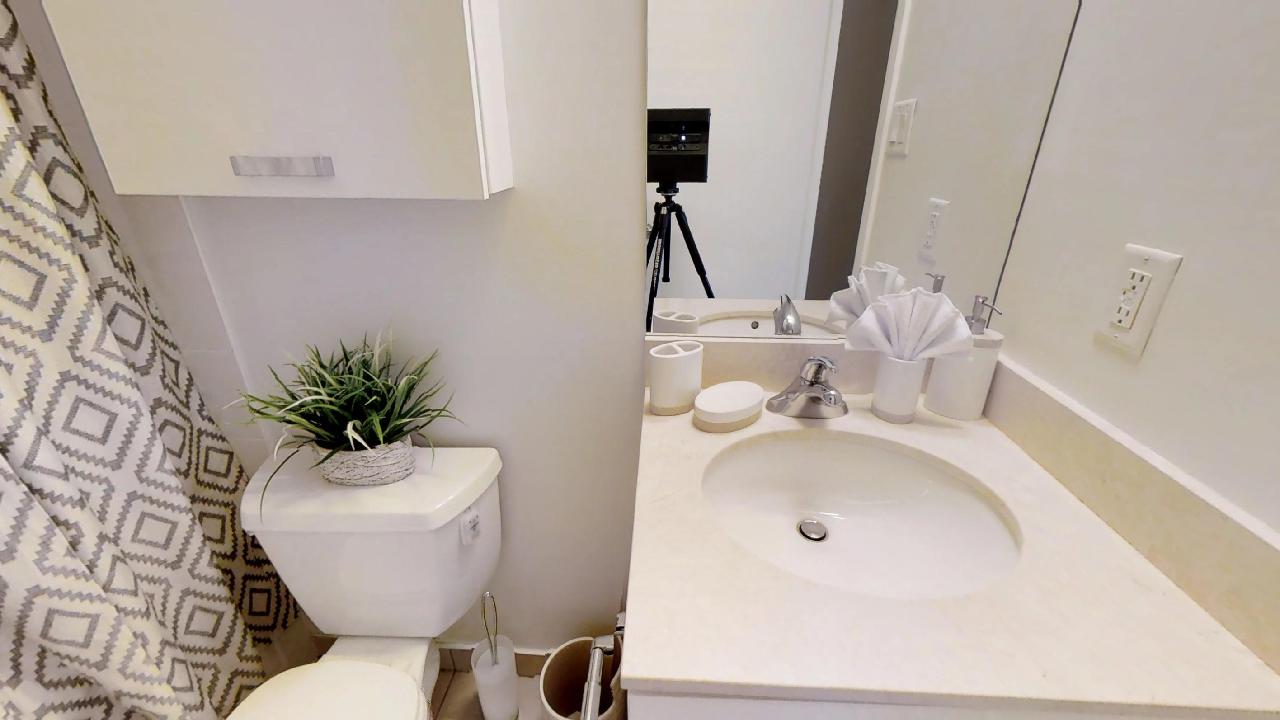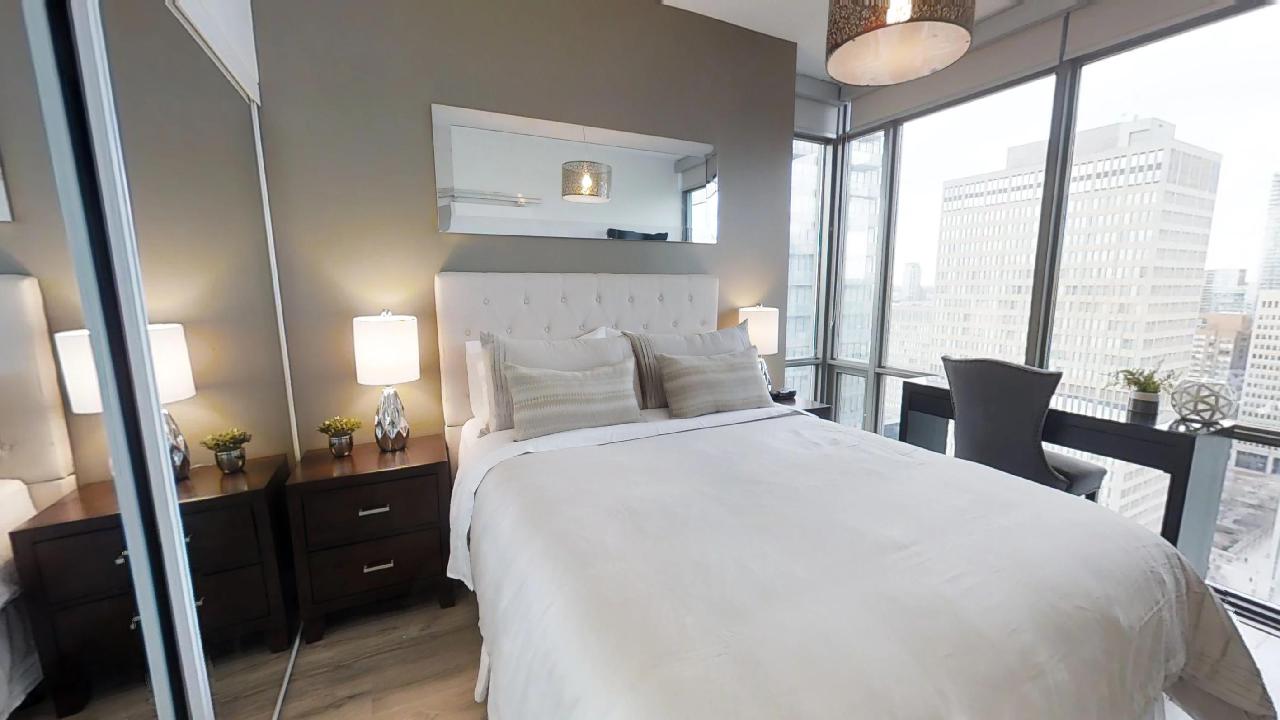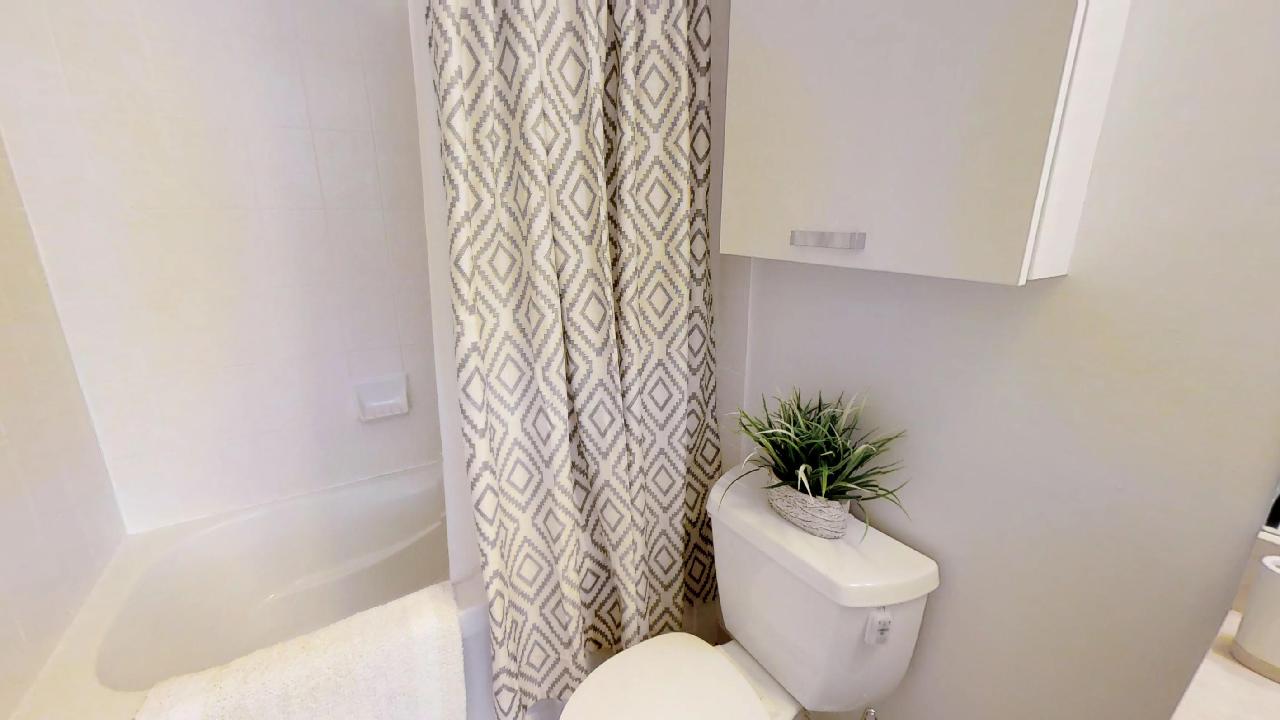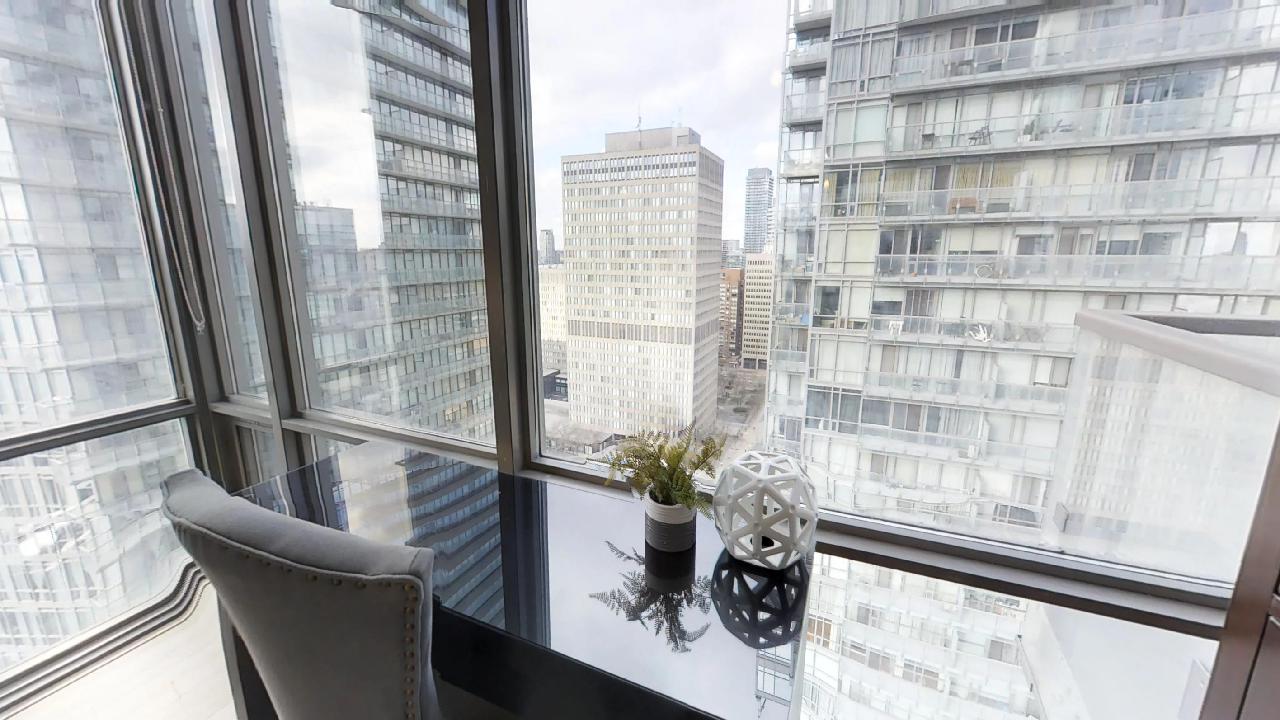 /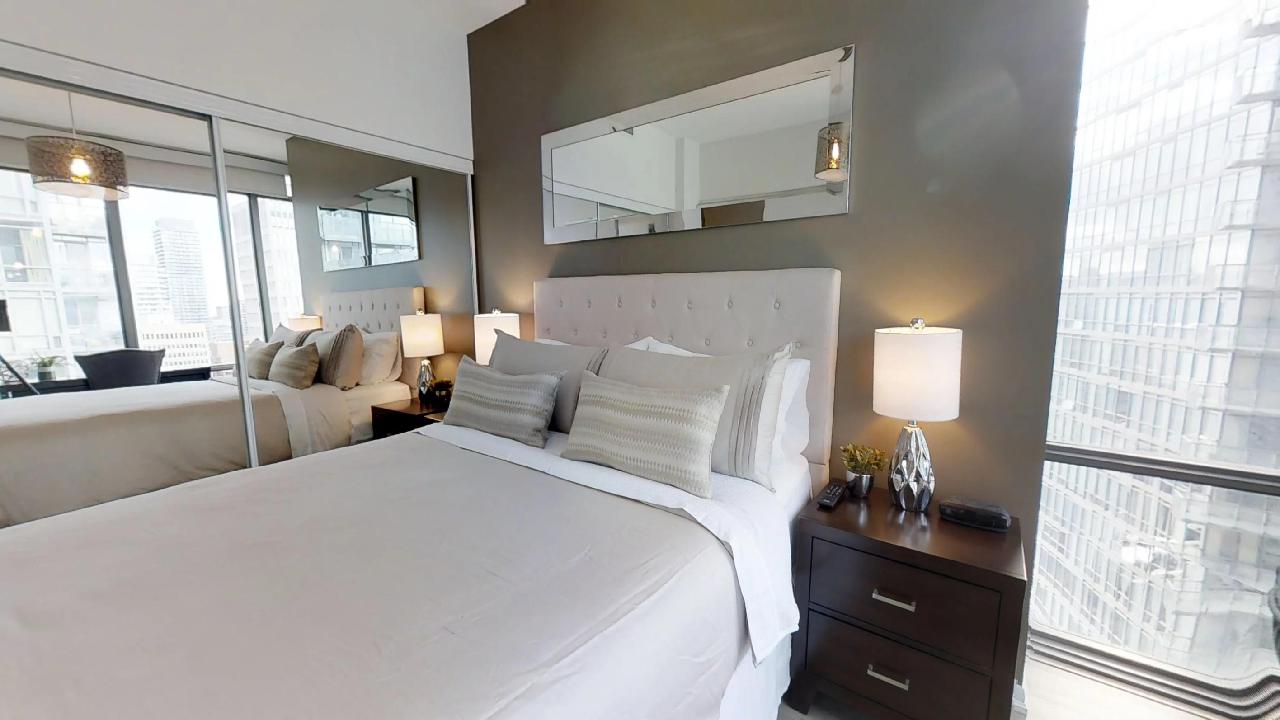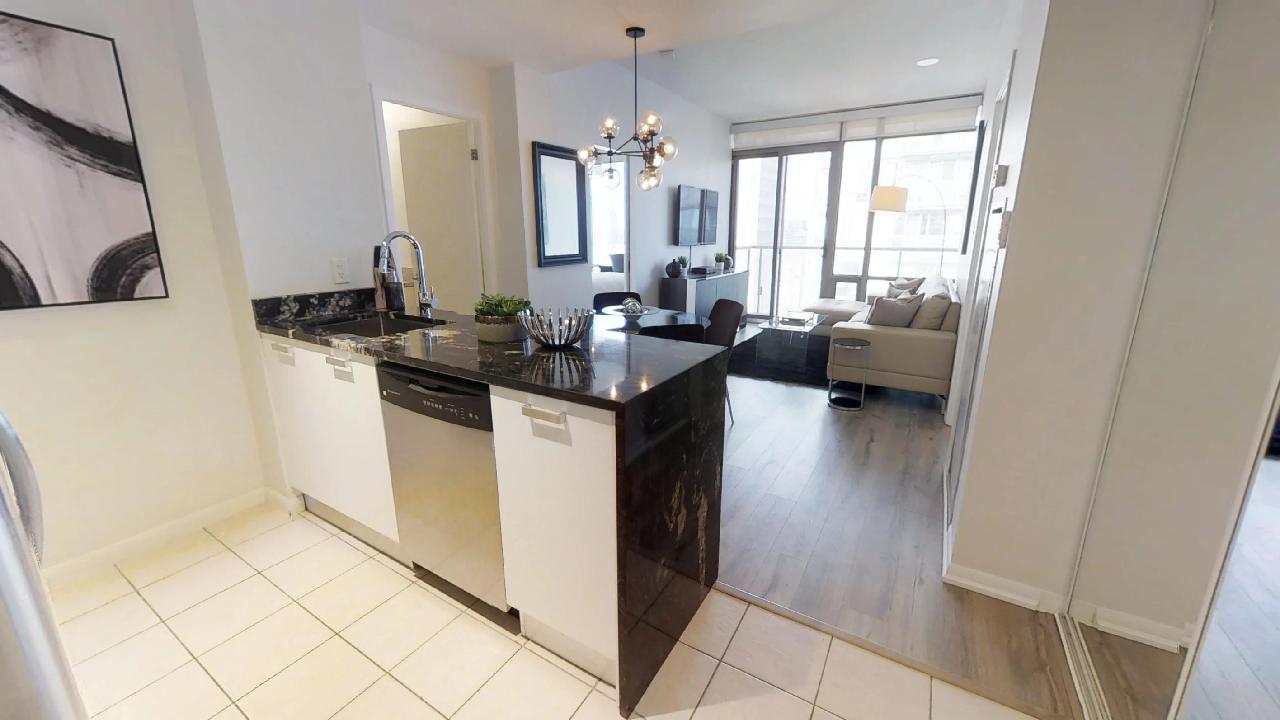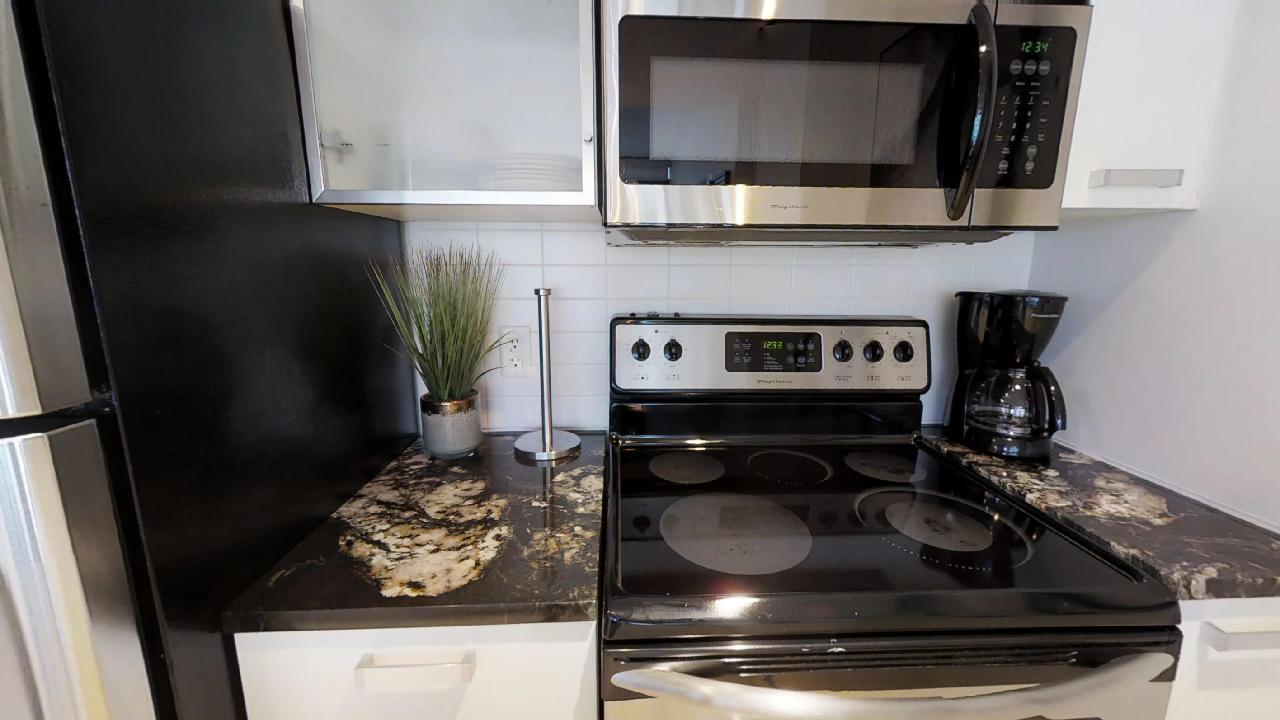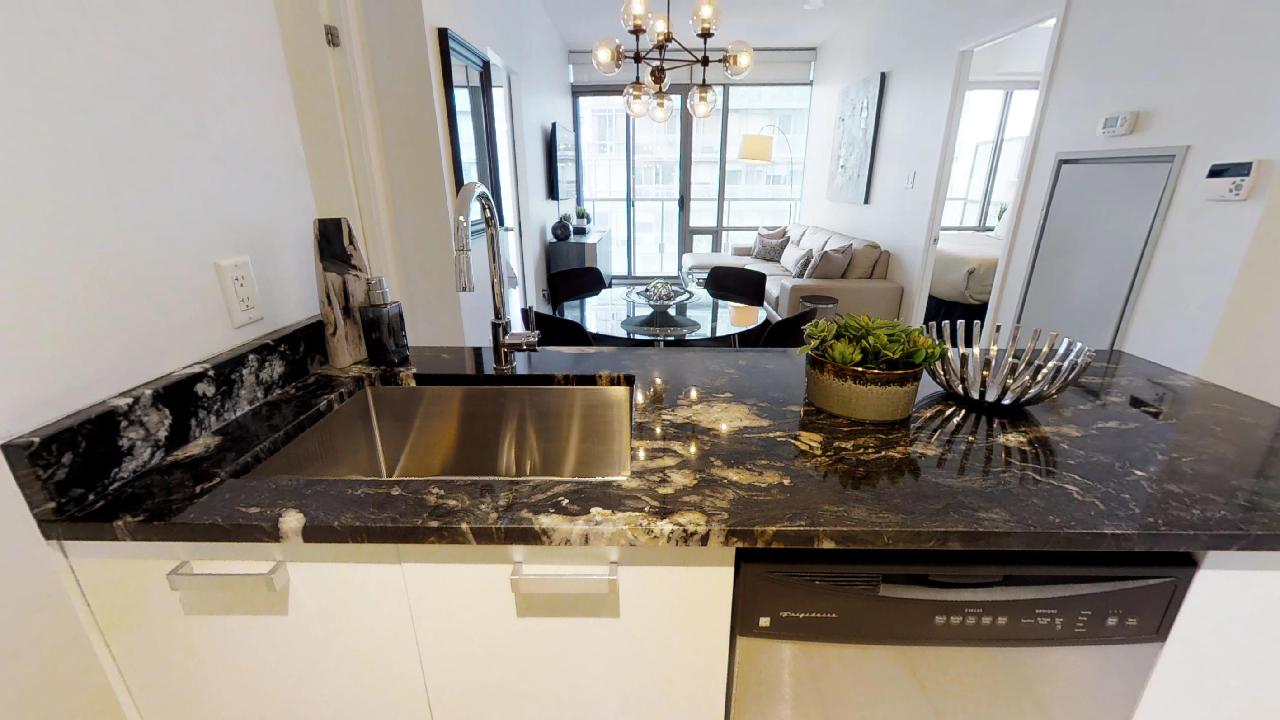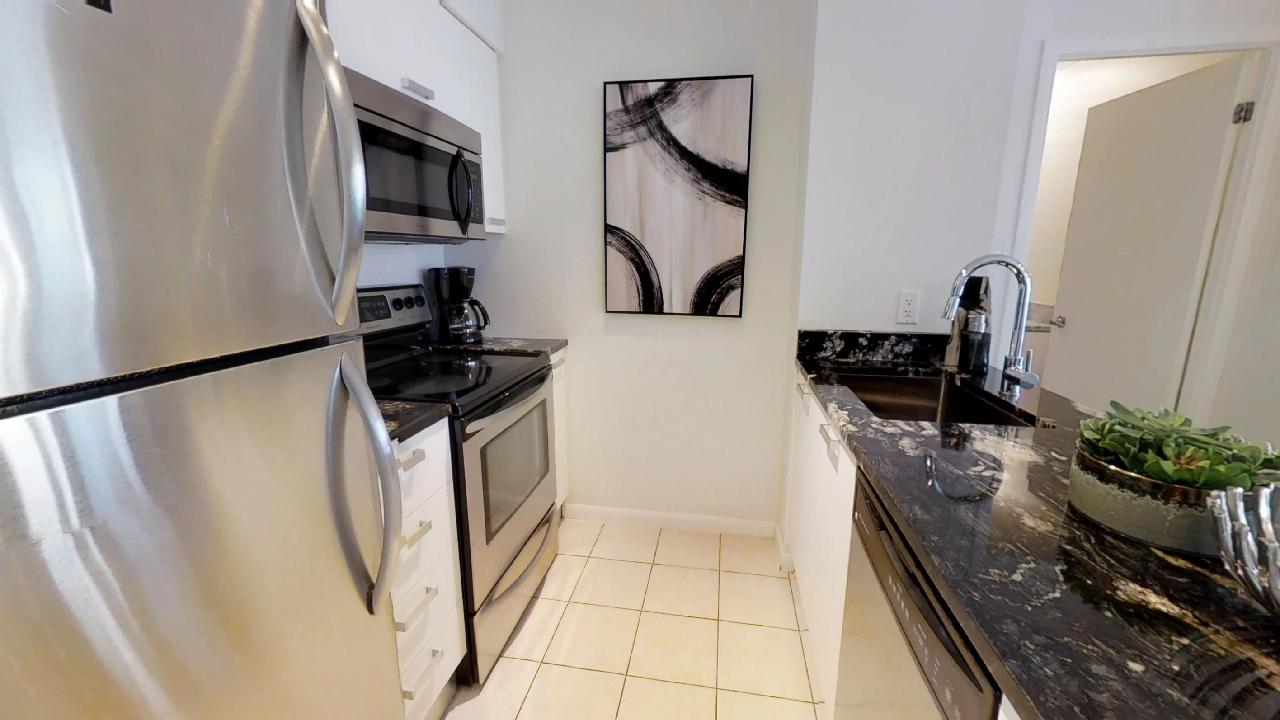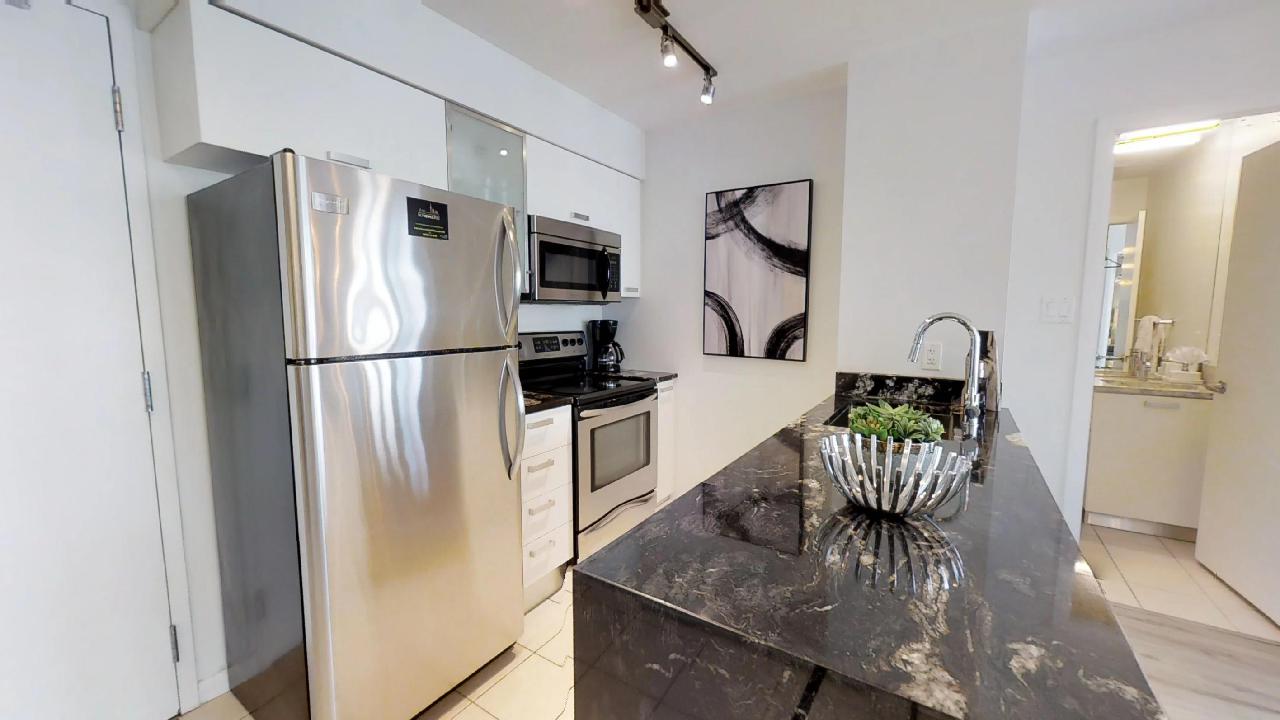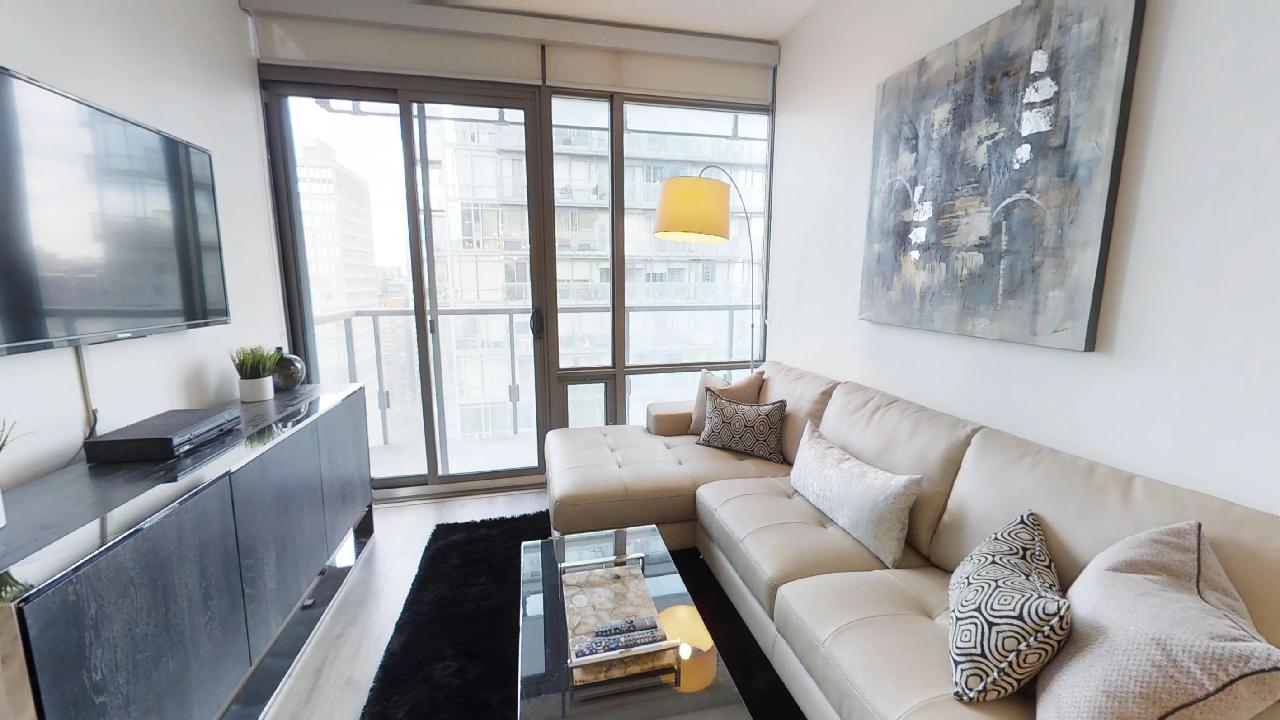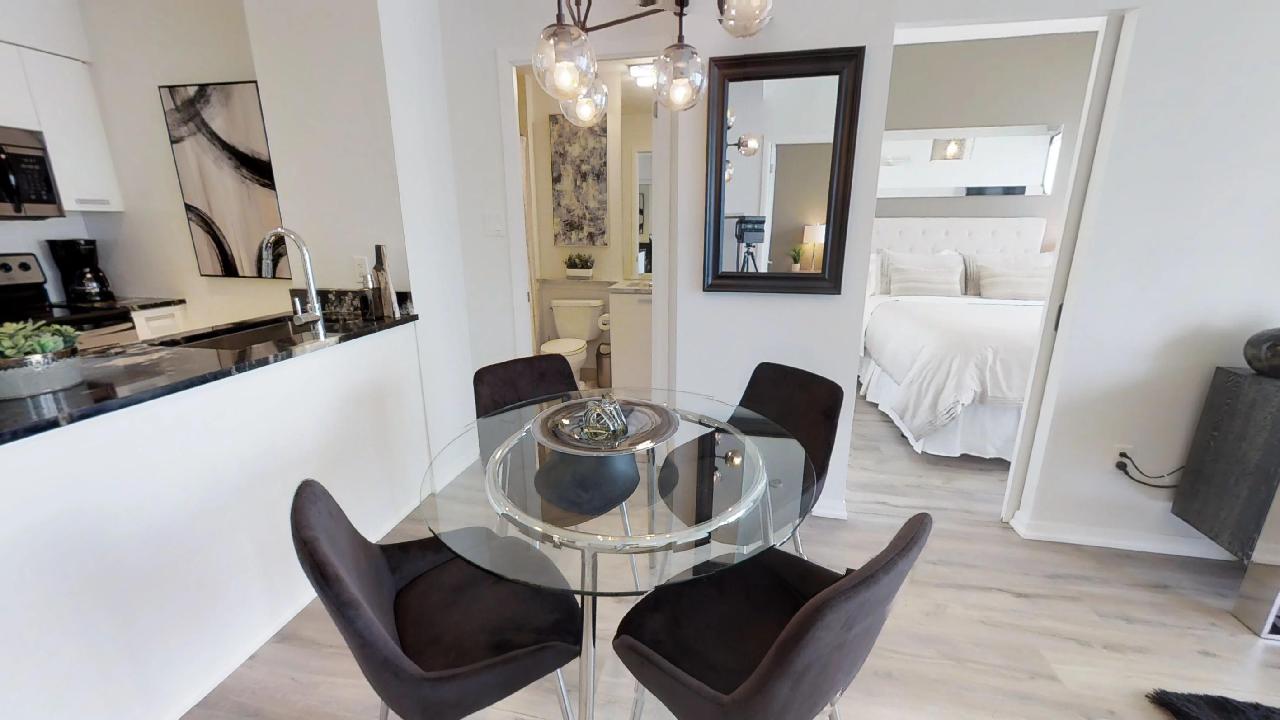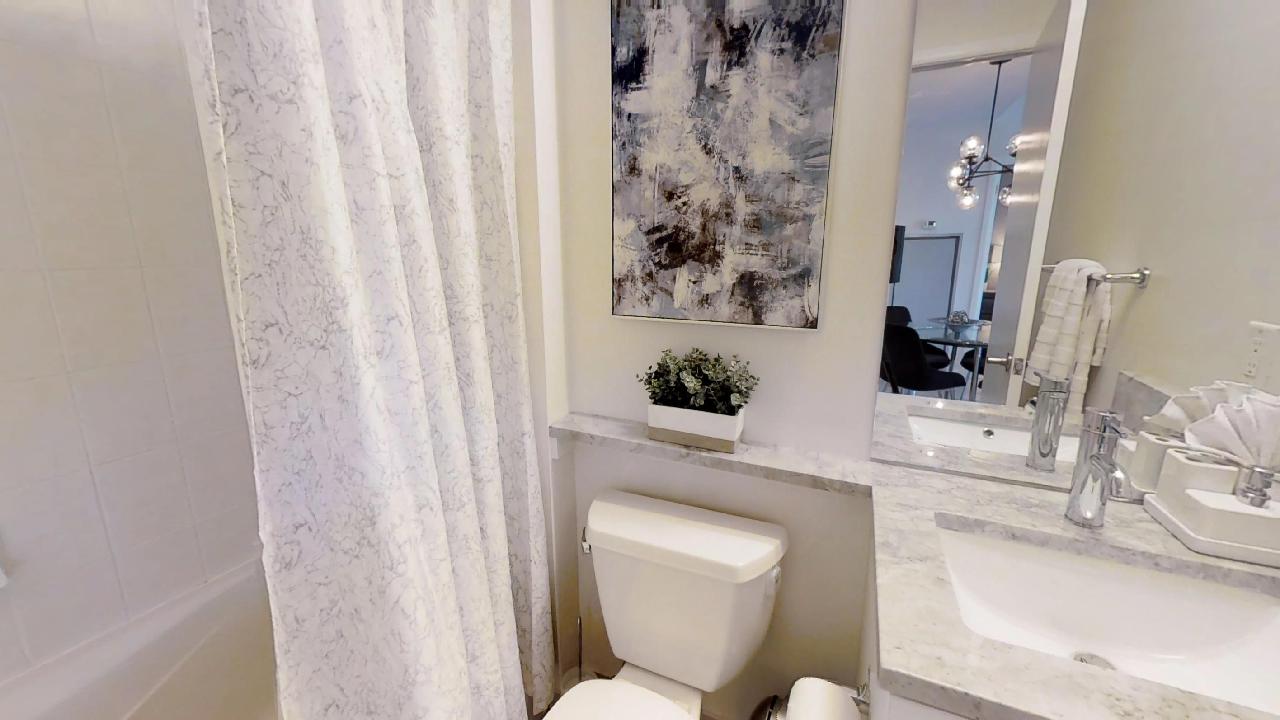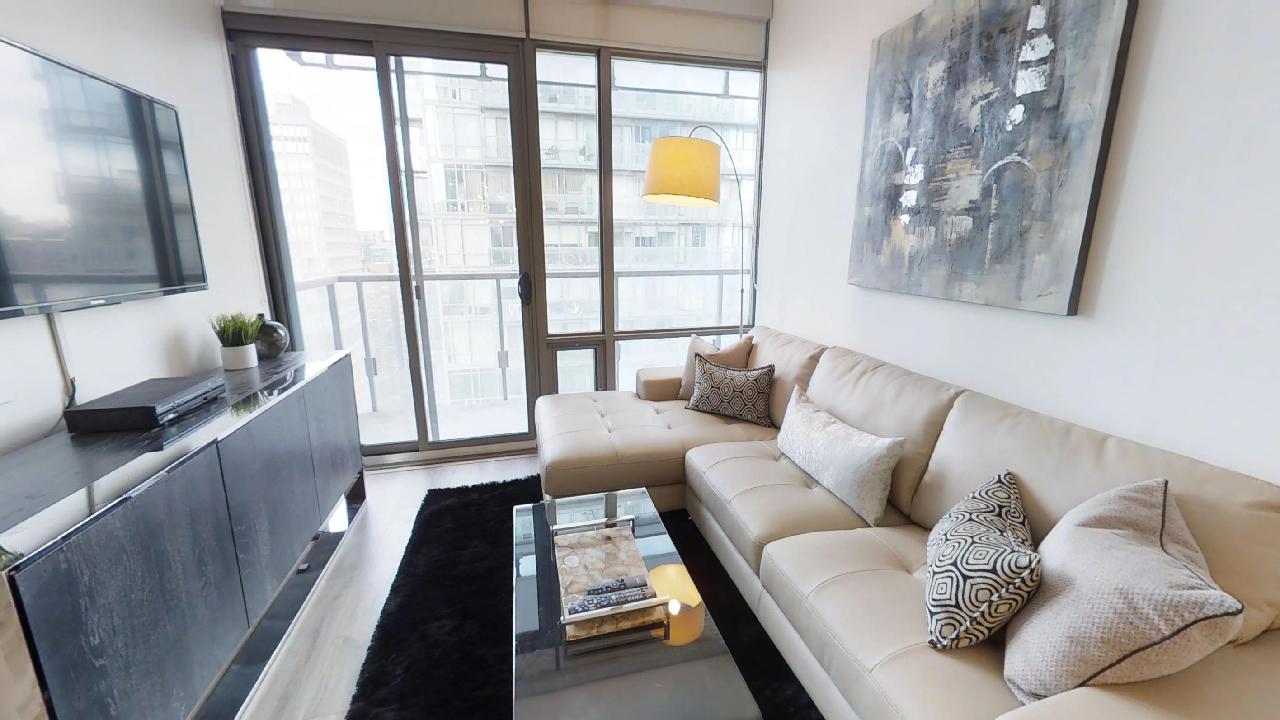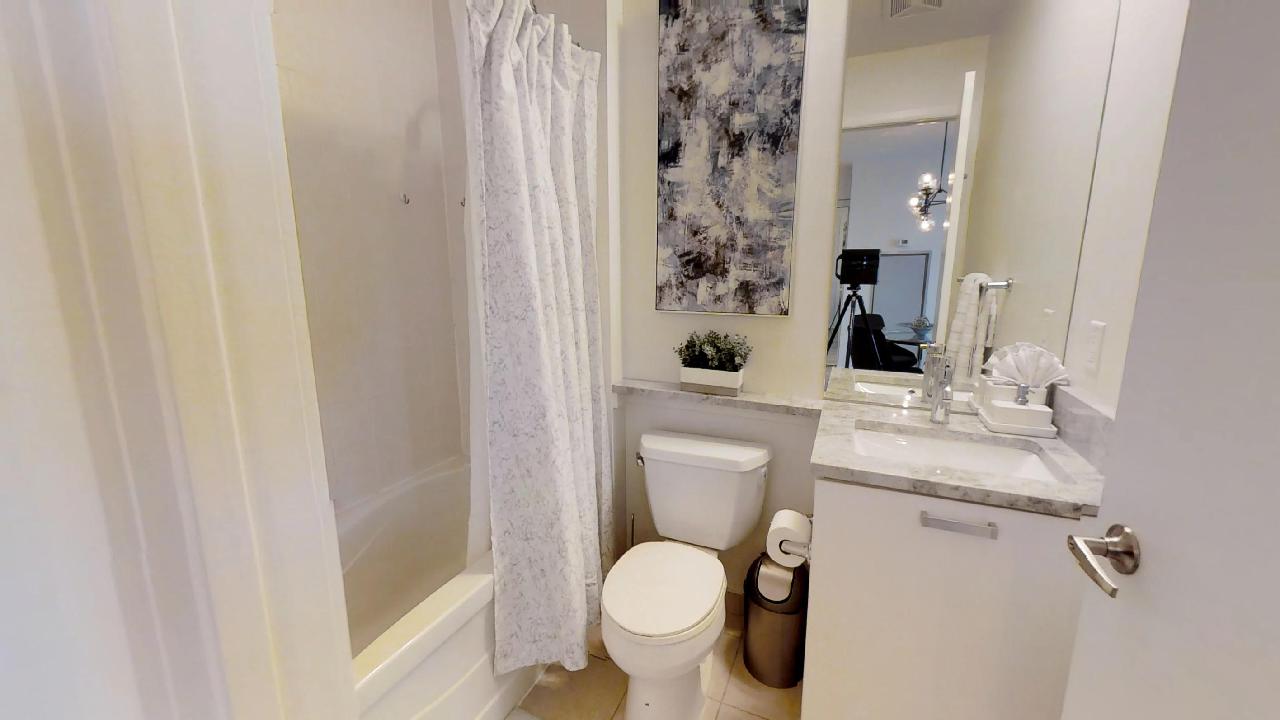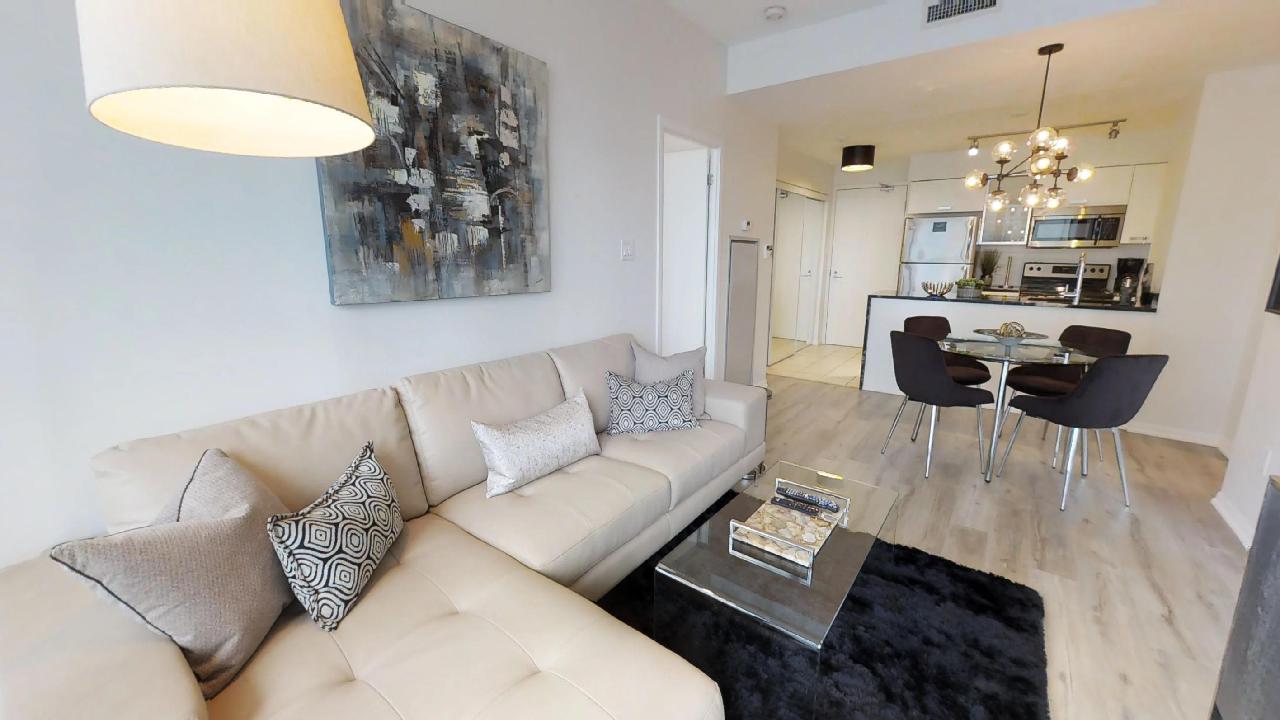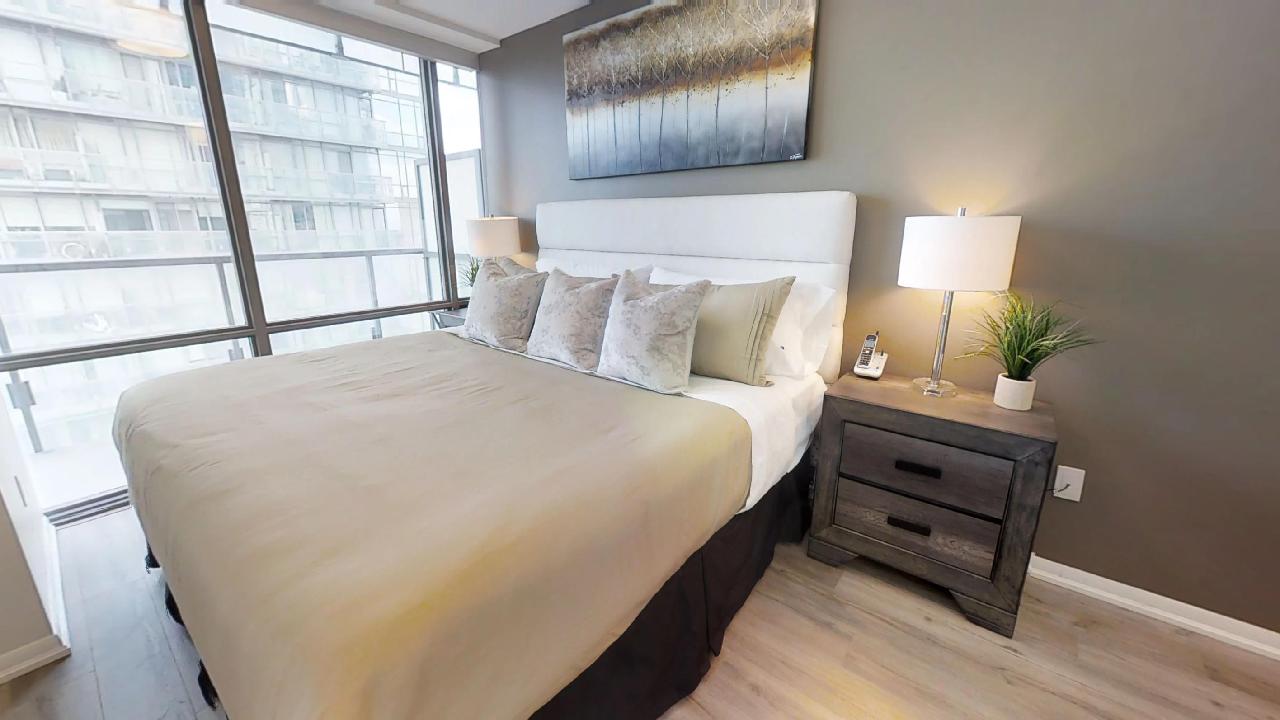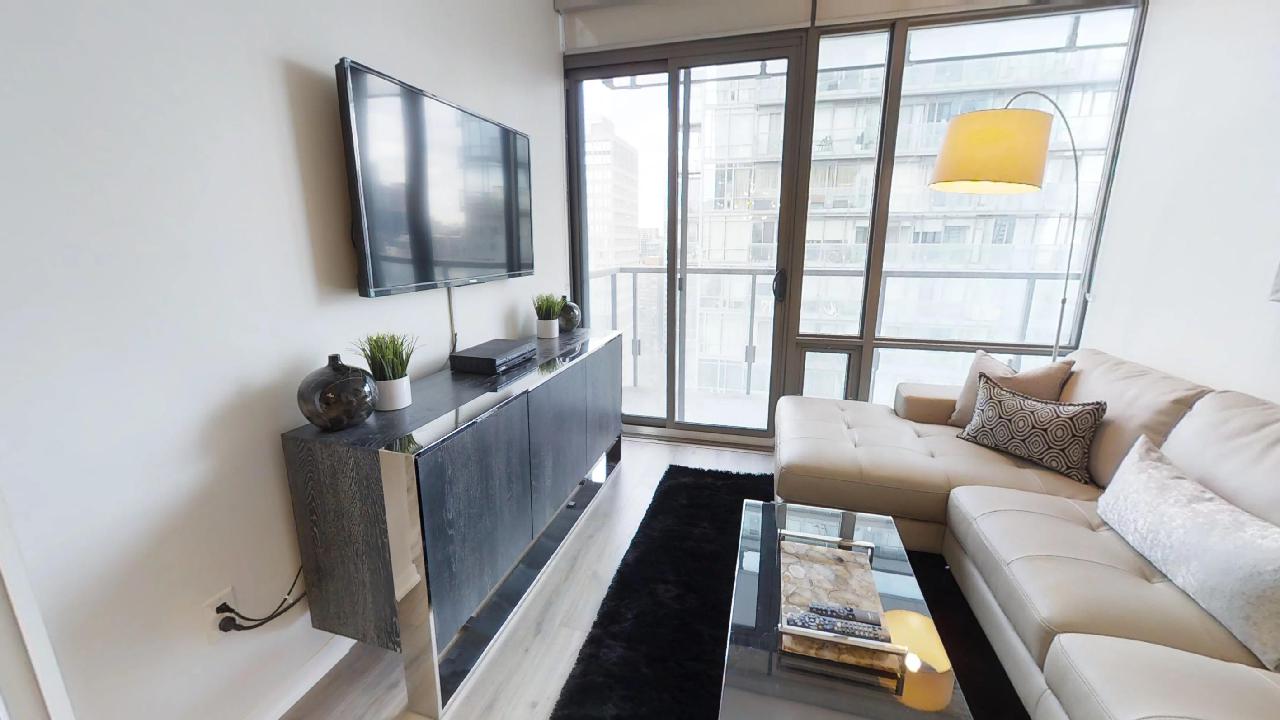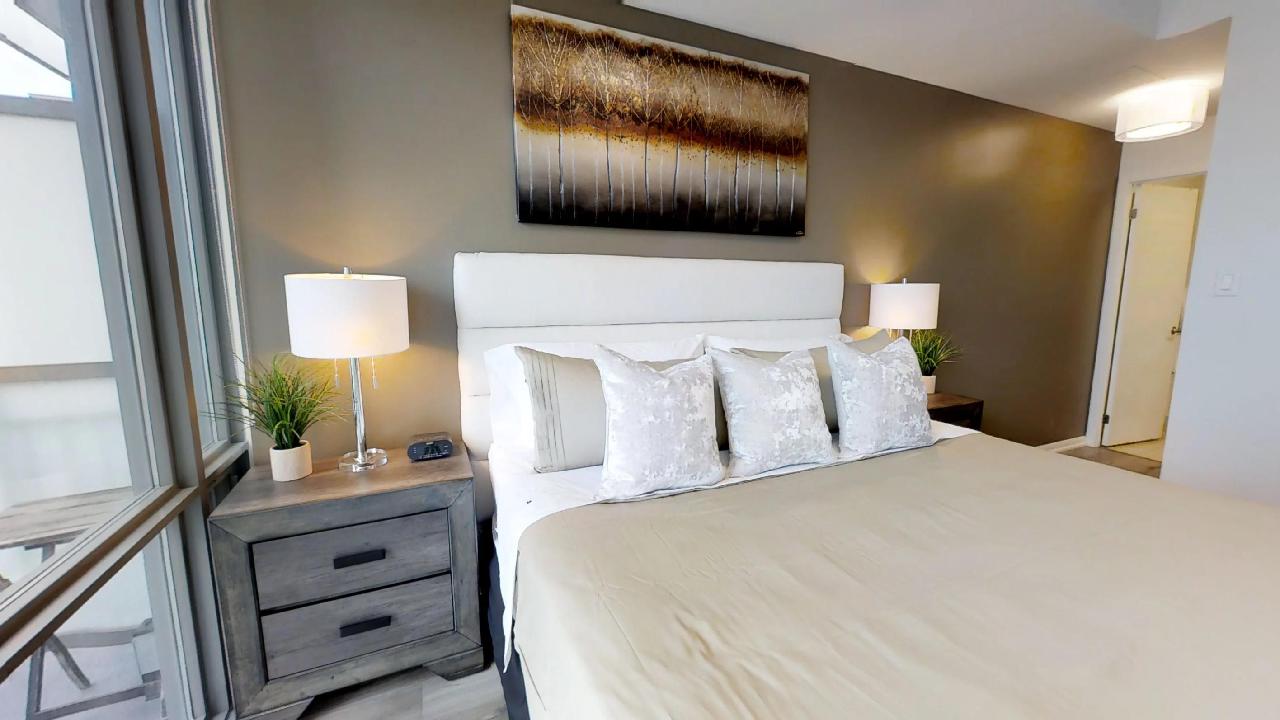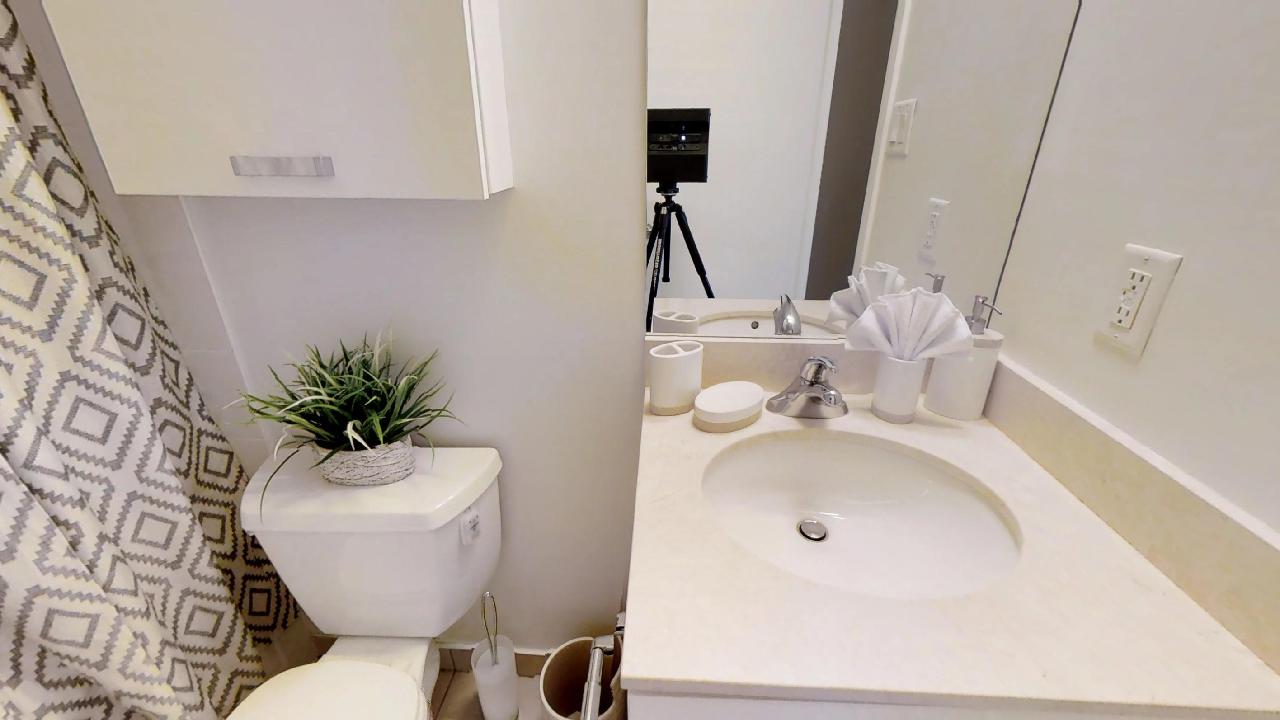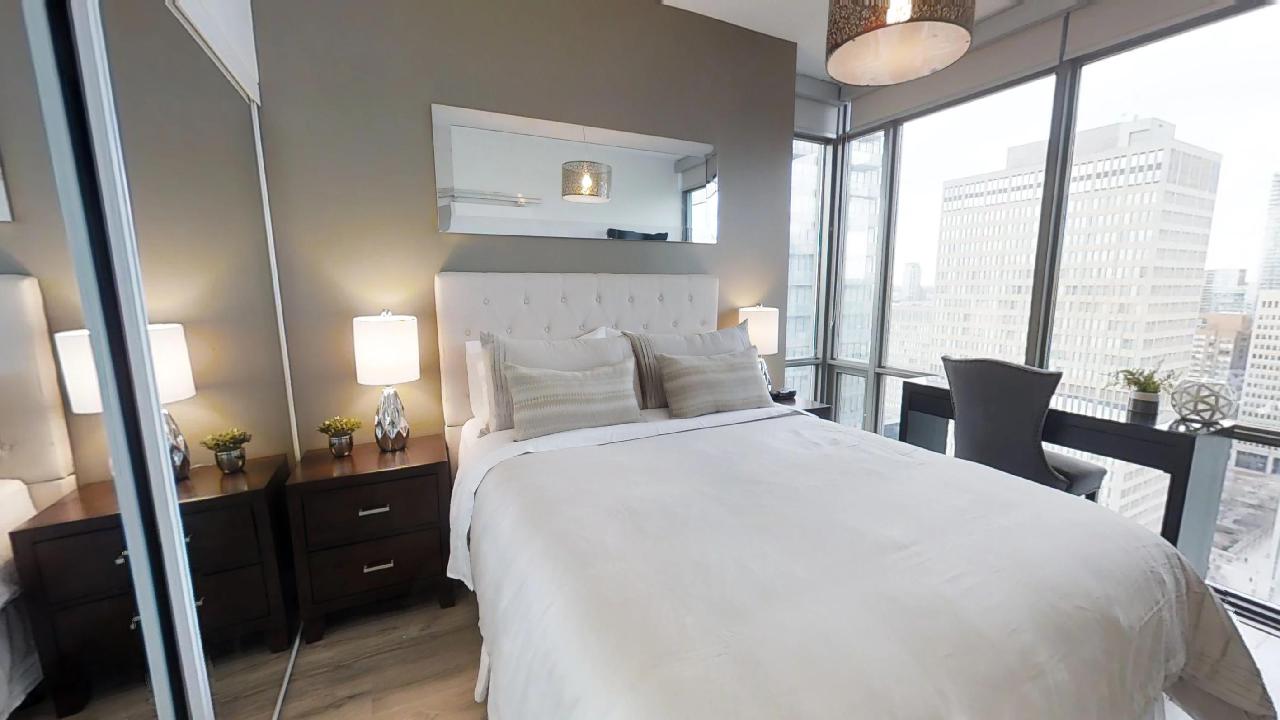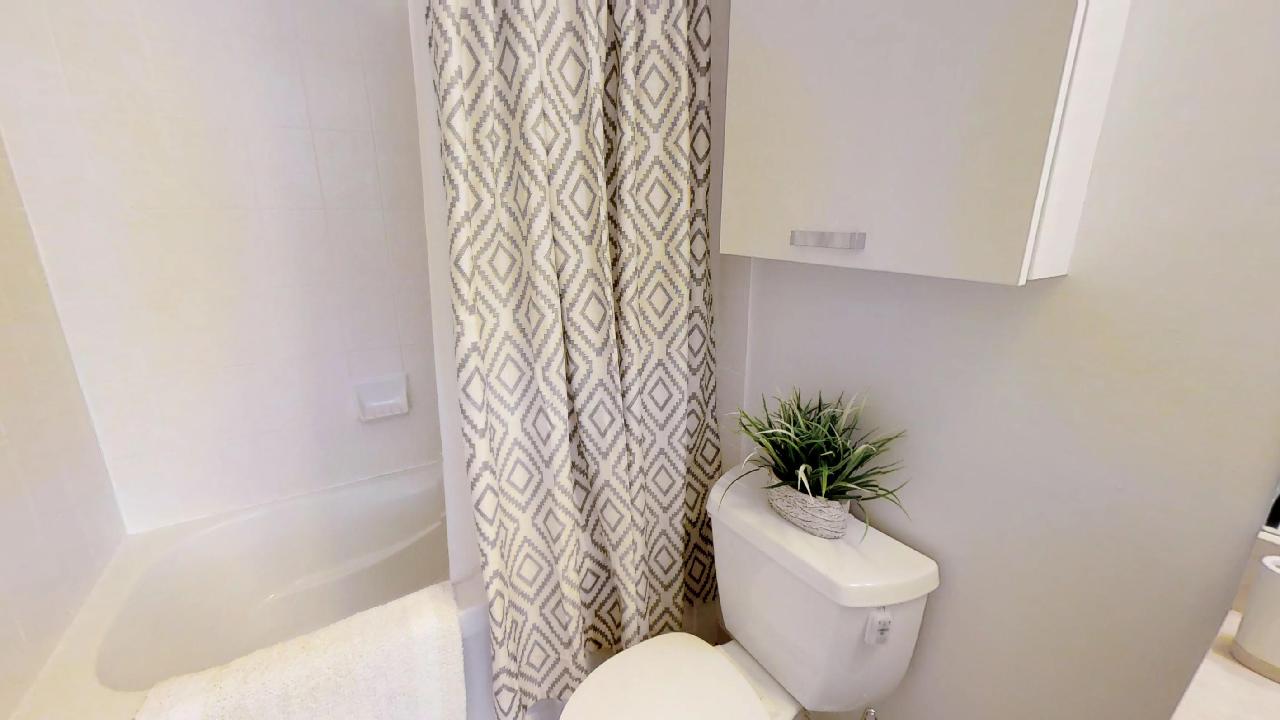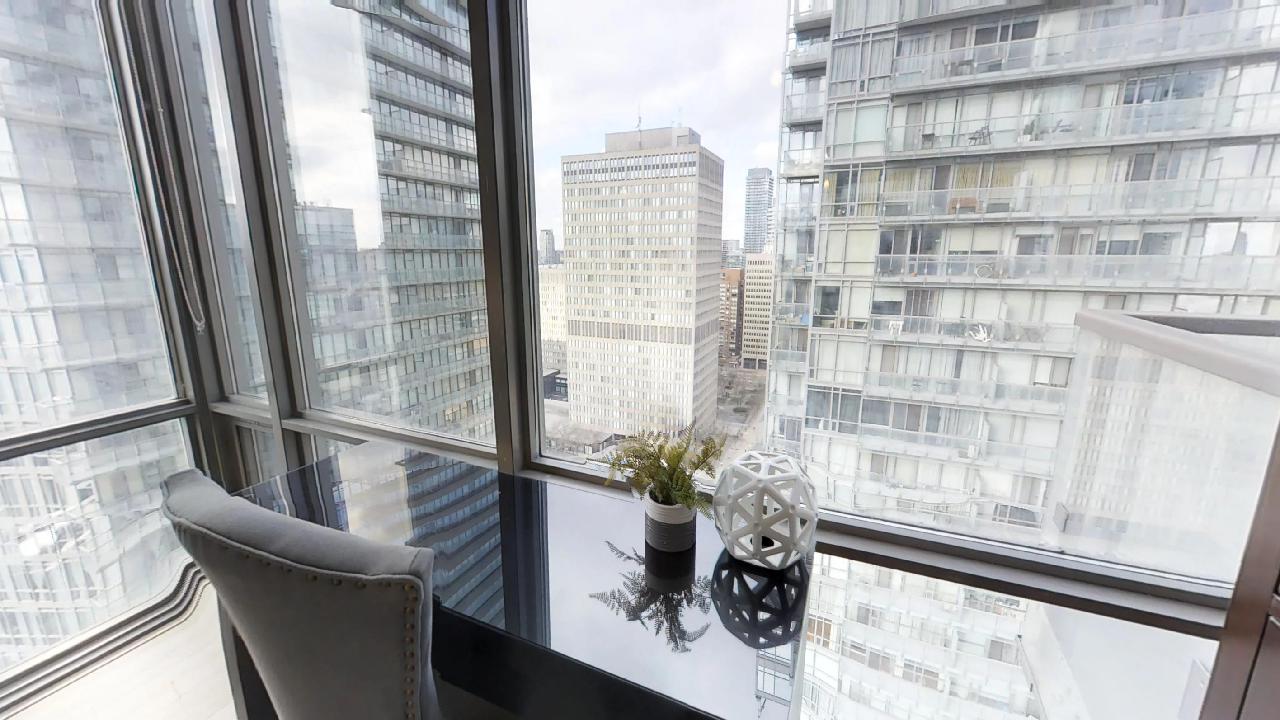 Murano Luxury is an elegant architectural marvel inspired by the famous glassworks of Italy. This modern and contemporary 2 bedroom Toronto furnished apartment is approximately 800 square feet with Italian style finishes in the kitchen and bathrooms. This space is perfect for sharing and is sure to be a relaxing stay for all guests.
Each bedroom has a queen-sized bed, plenty of closet space and a handy desk workspace. The beds come with quality and comfortable sheets and linens. This ensures the rooms are both relaxing and private spaces. Both bedrooms also come with sizeable closets that make storing clothing during your stay a breeze. The master bedroom also offers guests a private bathroom complete with a shower and bath combination and vanity sink .The bedrooms are perfect for escaping a long day of work or unwinding after travelling. In addition there is another second bathroom off the main living space that also comes equipped with a full bathtub/ shower combination and all necessary towels.
The kitchen is fully equipped with stainless steel appliances and cooking utensils. Located directly adjacent to the kitchen is an elegant glass dining table perfect for seating up to four people. This space is ideal for a small dining party or a place to get together with a few friends. The kitchen is open to the modern and simplistic sitting area. Guests can unwind after a long day on the comfortable couch and indulge in their favourite TV shows or movies.
With beautiful floor to ceiling windows, a spacious balcony and hardwood laminate floors, this suite is a charming bright space. Laundry is also contained within the unit, and wireless Internet is provided to ensure a hassle free and enjoyable stay.
The Neighbourhood
This extended stay suite is in a prime location for people in the medical community. Mere steps away from Women's College Hospital and a quick 5 minute walk to Sick Kids Hospital and other Toronto medical facilities.
Murano is also centered near the cultural and business engines that drive Toronto such as the financial district and fashion exchange. This unit offers convenience for every type of stay, whether it is business or pleasure. The location is ideal as it is merely a 10 minute walk away from your shopping needs at the Eaton Centre or a city event at Yonge Dundas Square. There is also the added convenience of near by grocery stores at College Park, local restaurants, bars and shops along Yonge St. and it's a short walking distance from University Avenue and the University of Toronto campus.
The Building
The elegant amenities at the Murano include: A relaxing indoor swimming pool with whirlpool and retractable roof section for yearlong swimming. In addition the building features a scenic outdoor landscaped area adjacent to the pool area. This space is ideal for entertaining with an additional multifunctional indoor recreation room and a third floor outdoor landscaped area with lounging areas and a walking/running track. No matter the time of the year or season. Toronto furnished rental guests will have a variety of hotel like amenities available to them without ever leaving the building.
Request this suite
Walk Score
Floor Plan
How to Book
Request this suite
Request this suite
[contact-form-7 404 "Not Found"]
Walk In Score
Floor Plan
How to Book