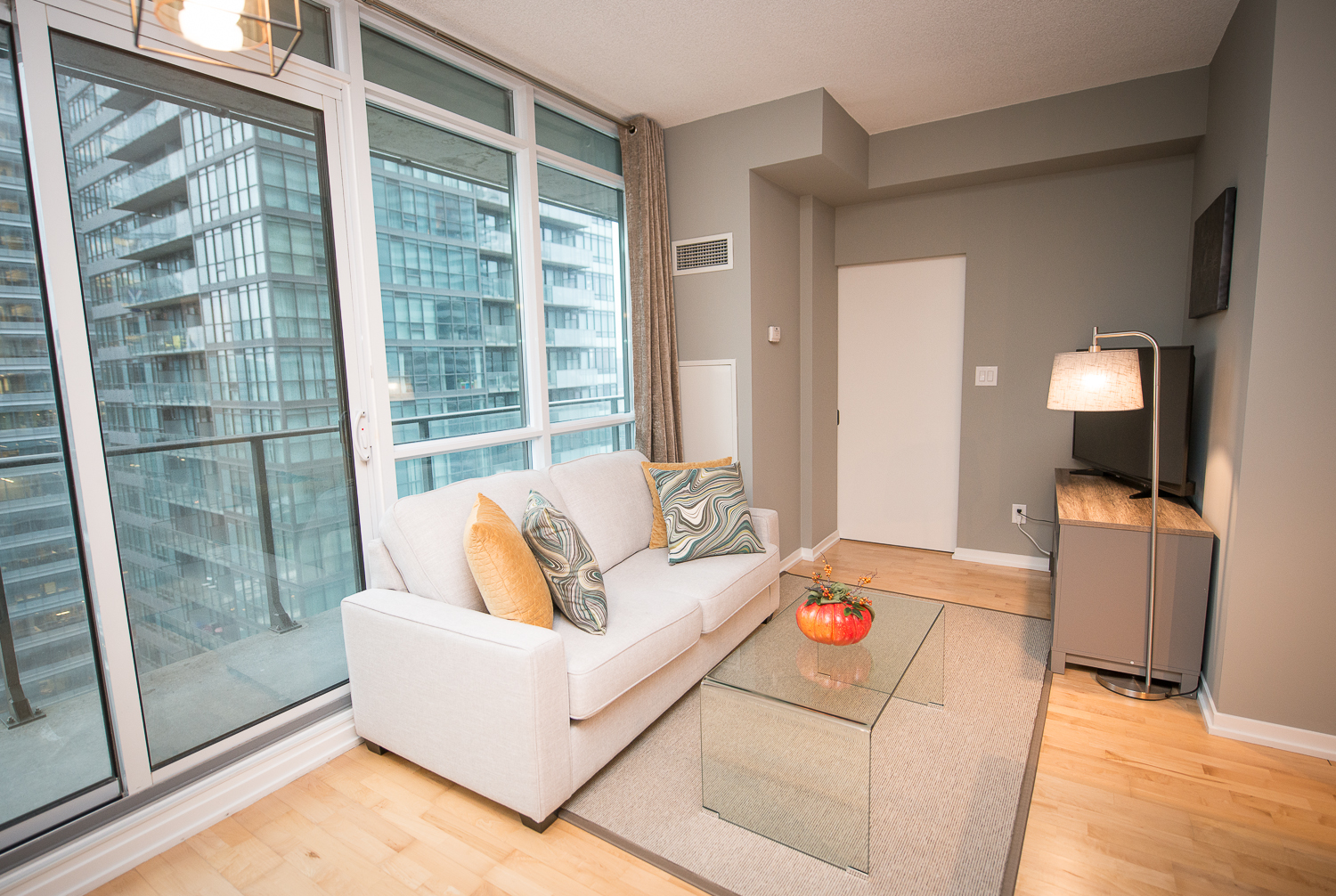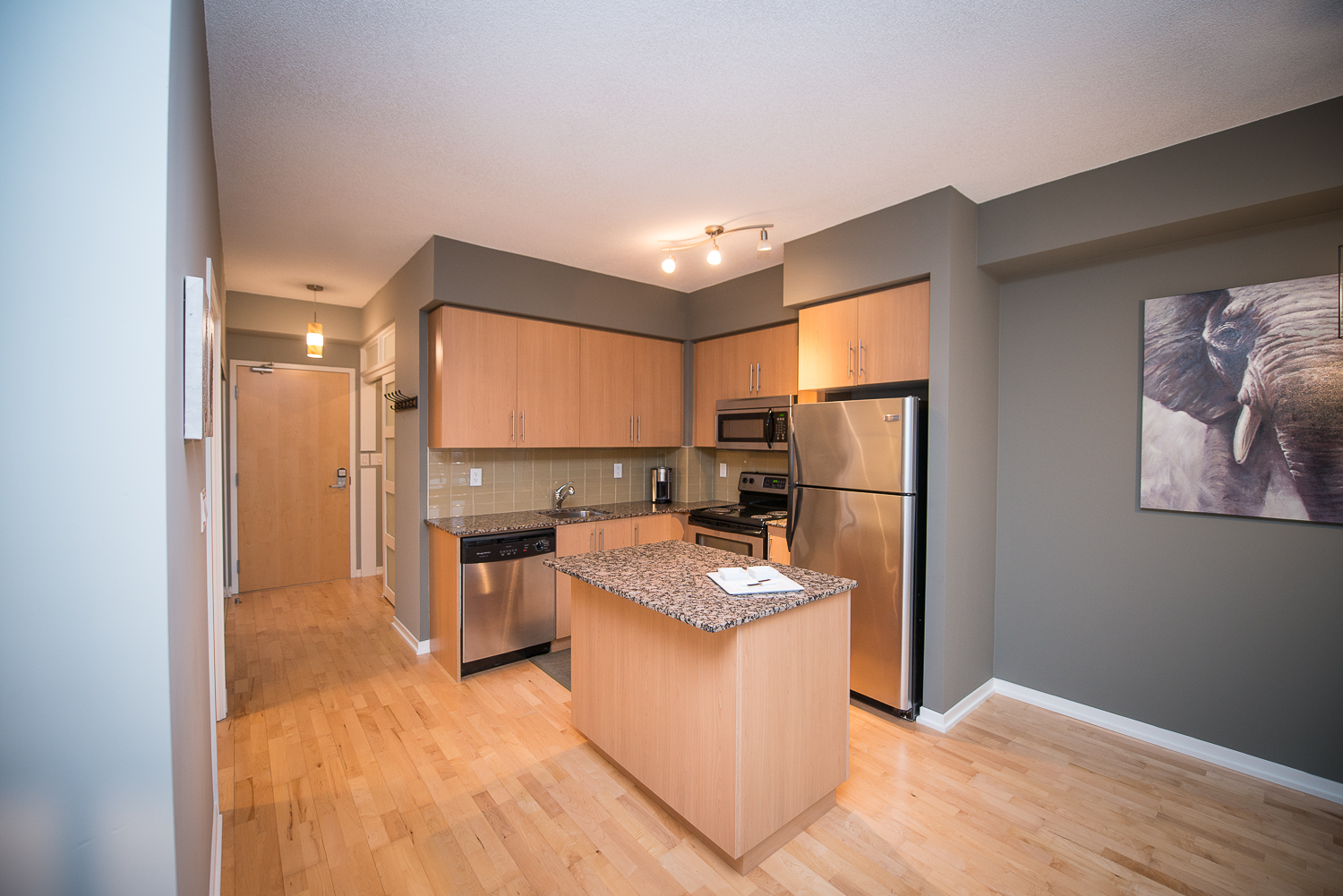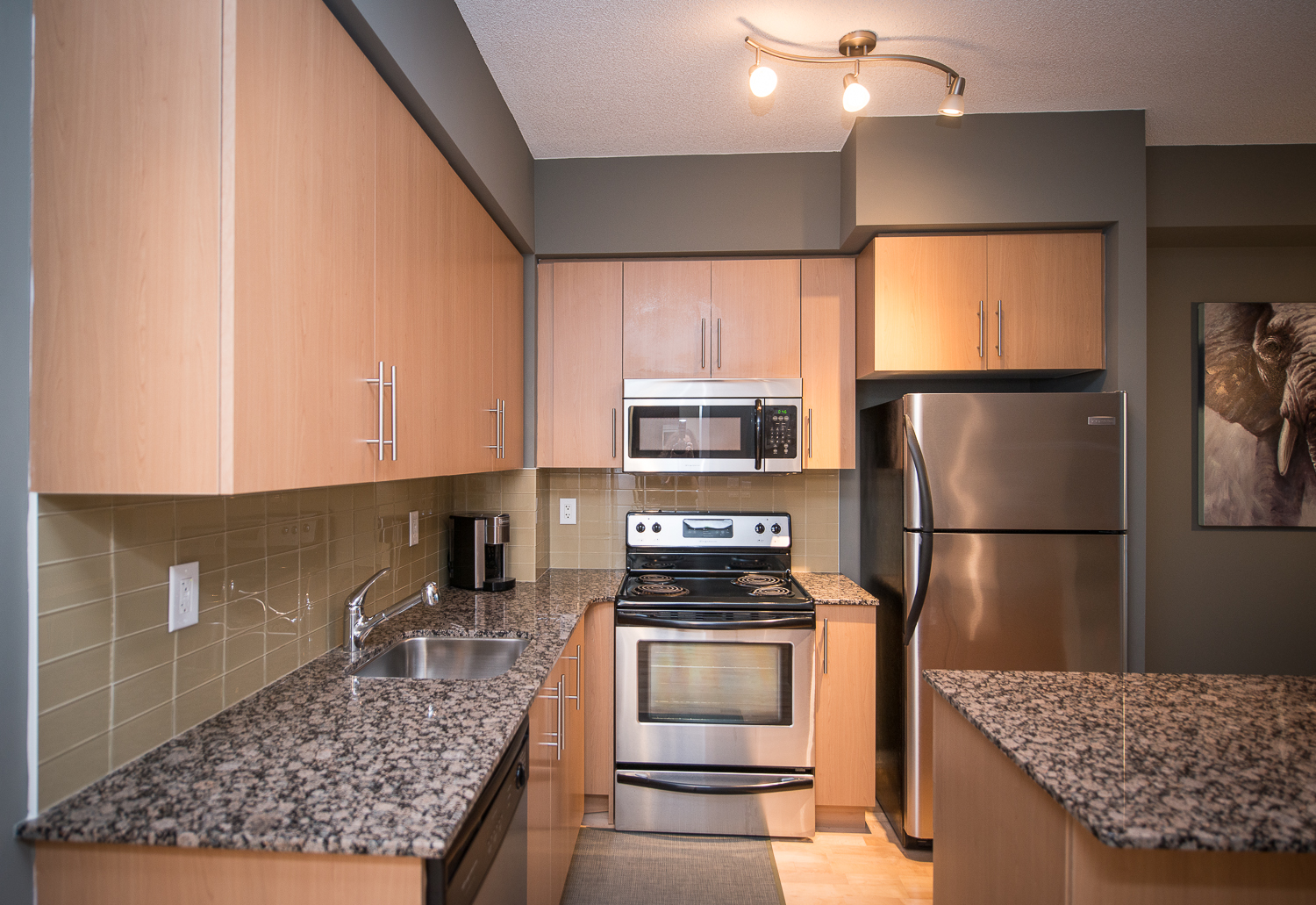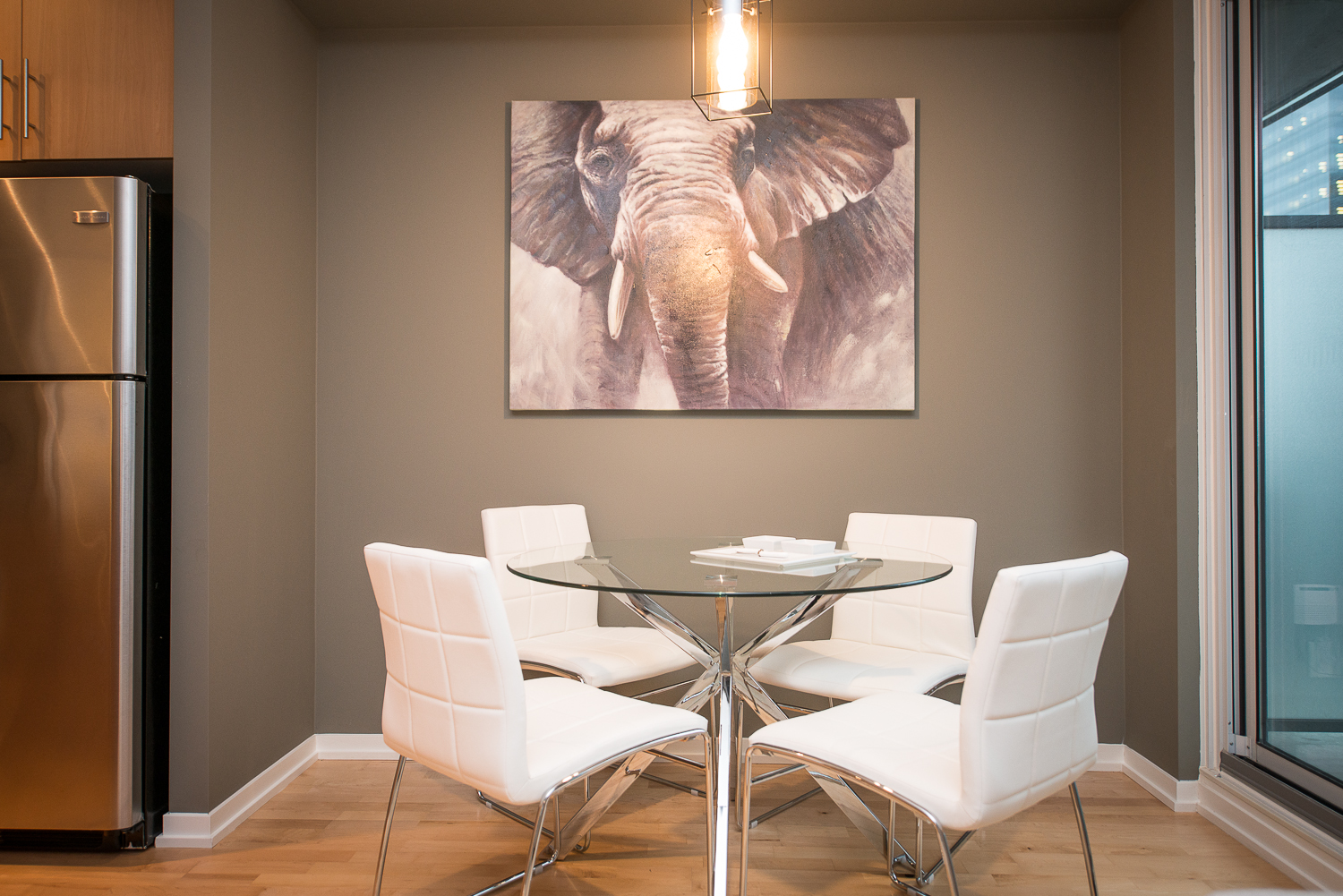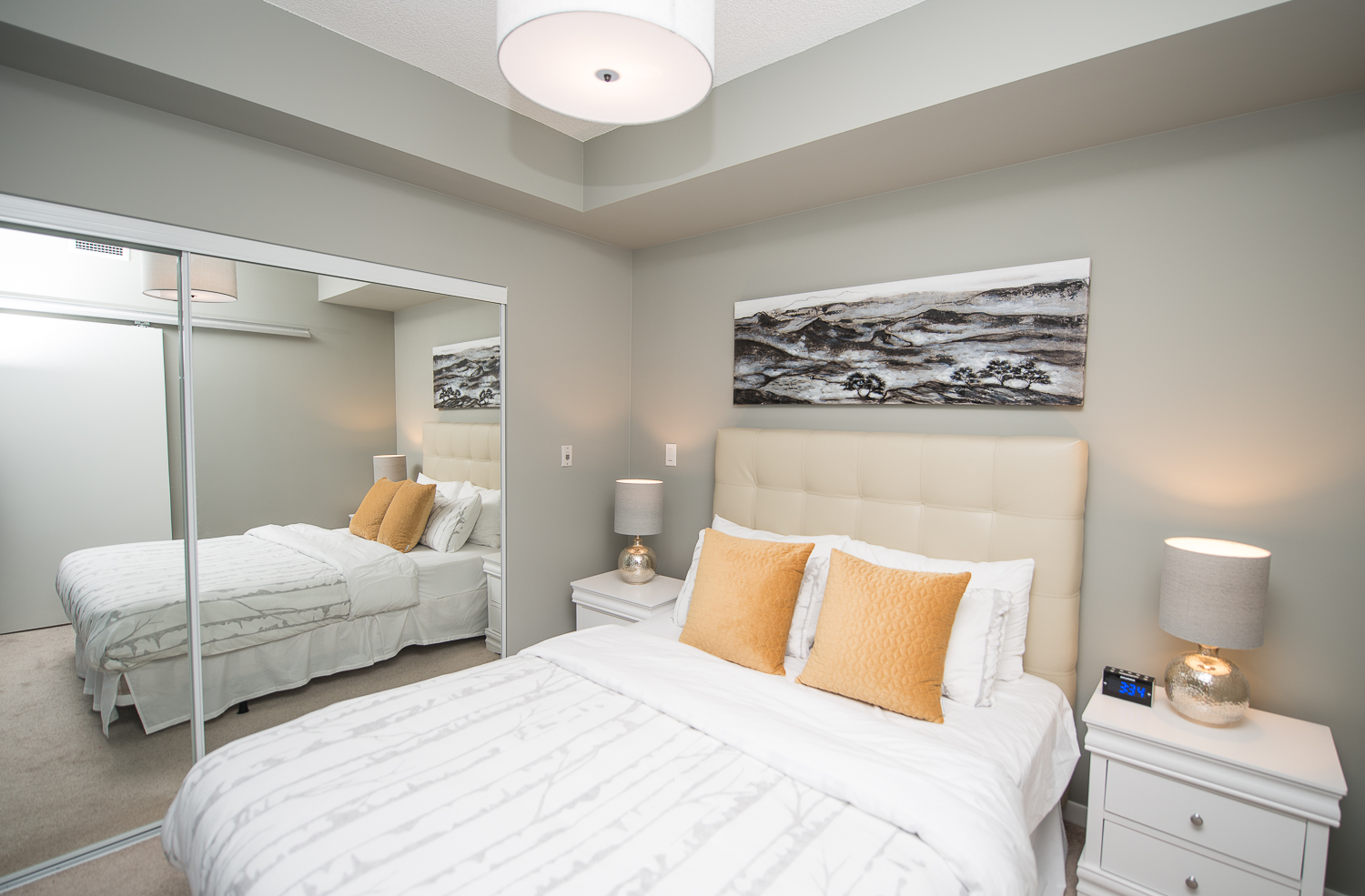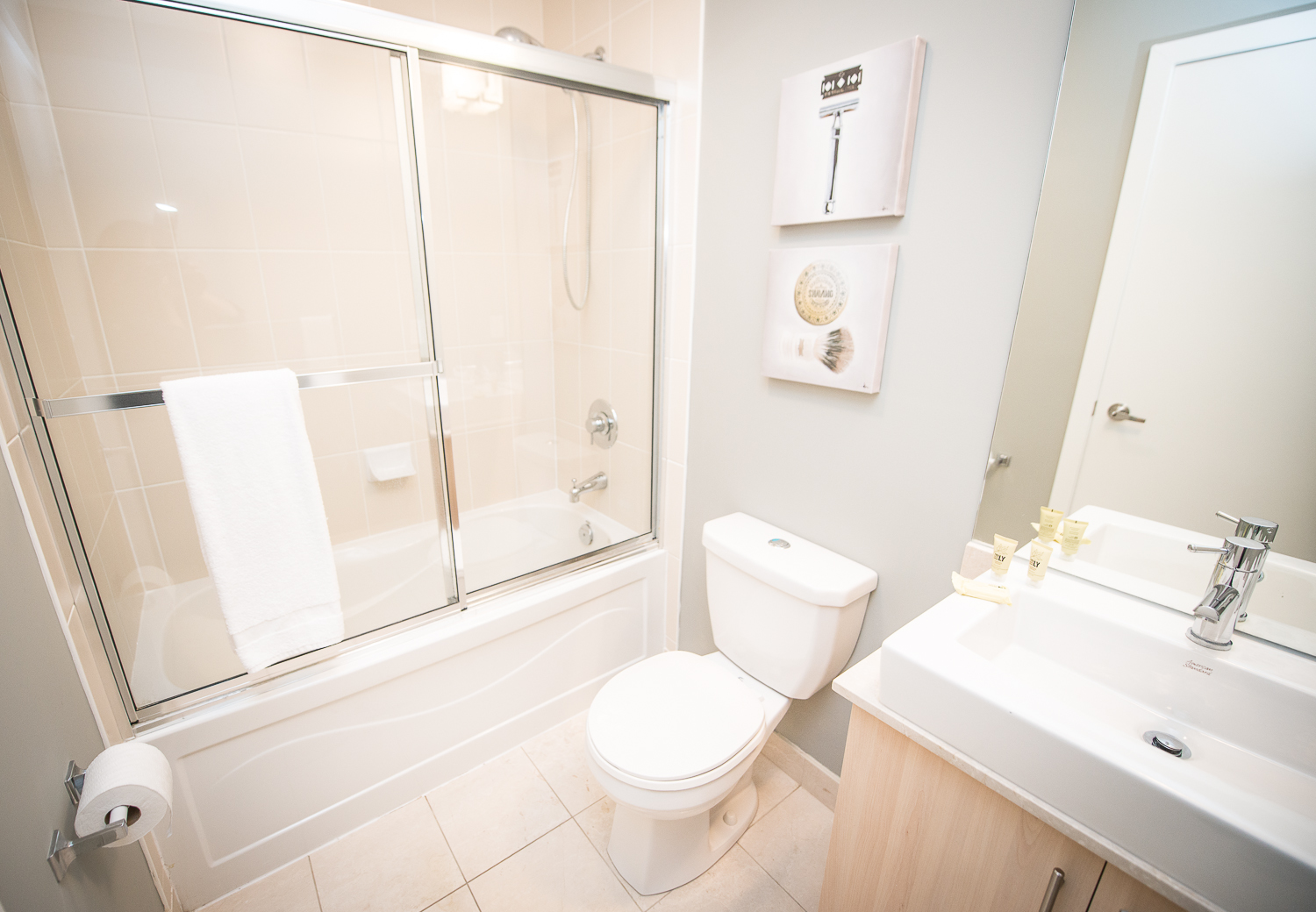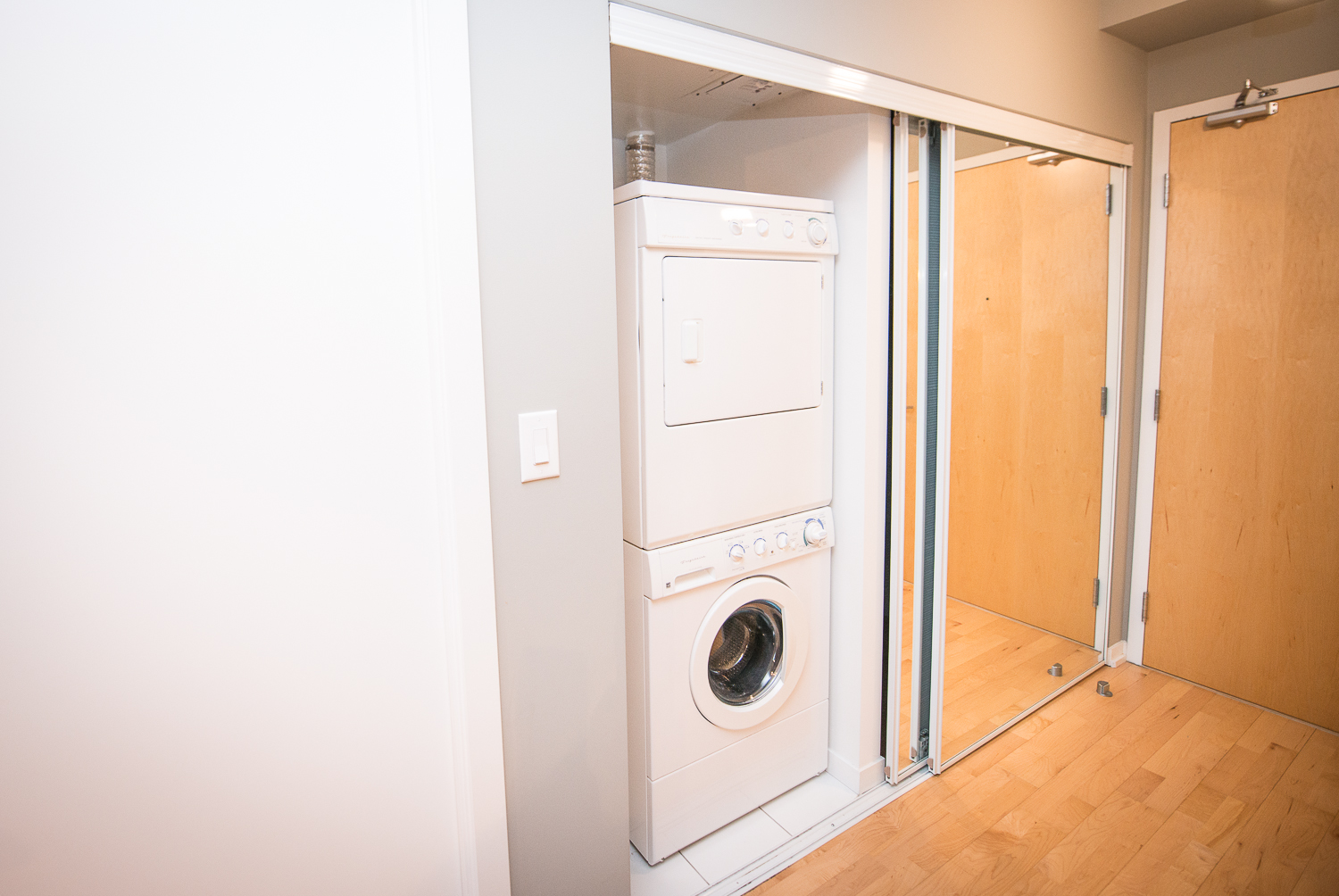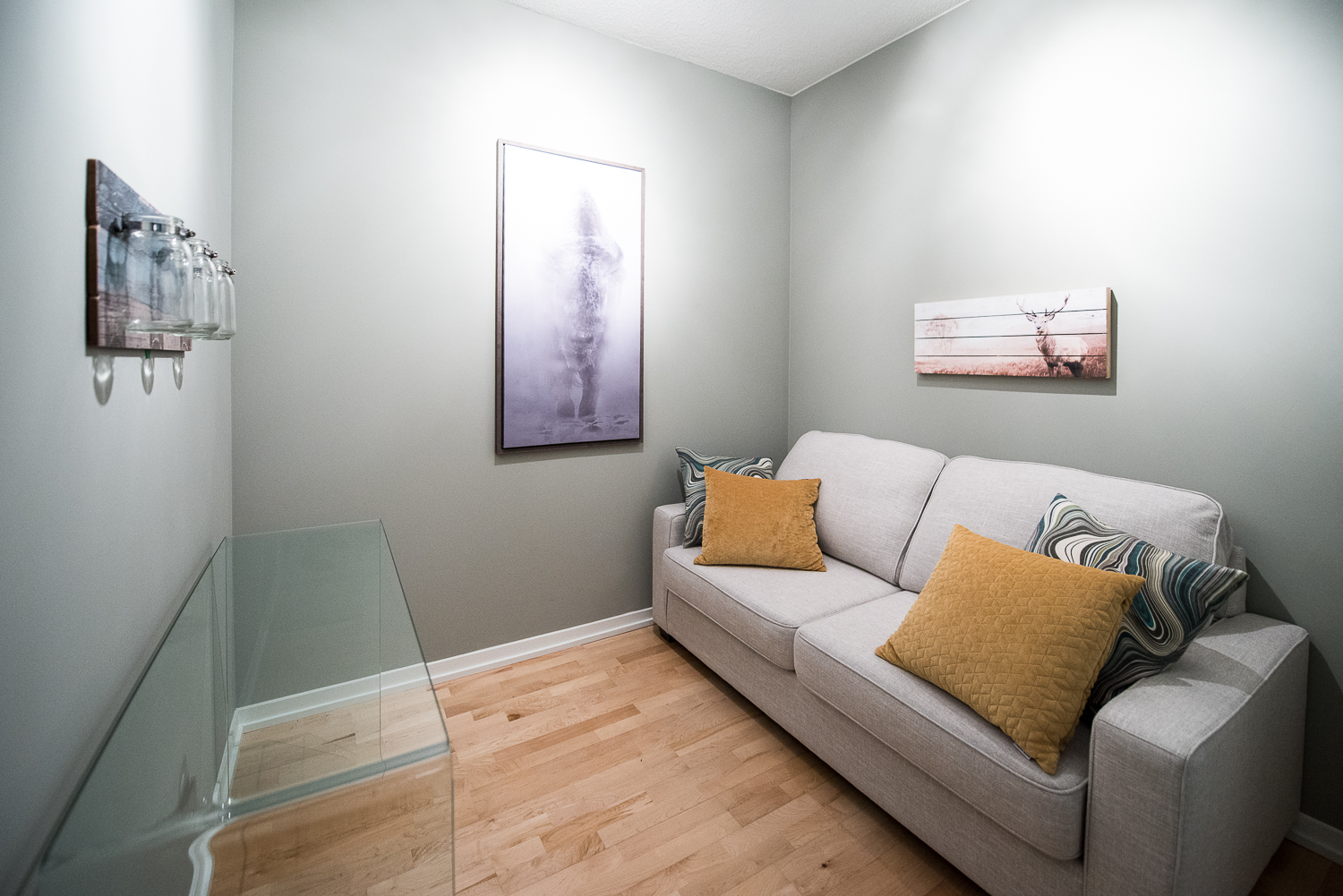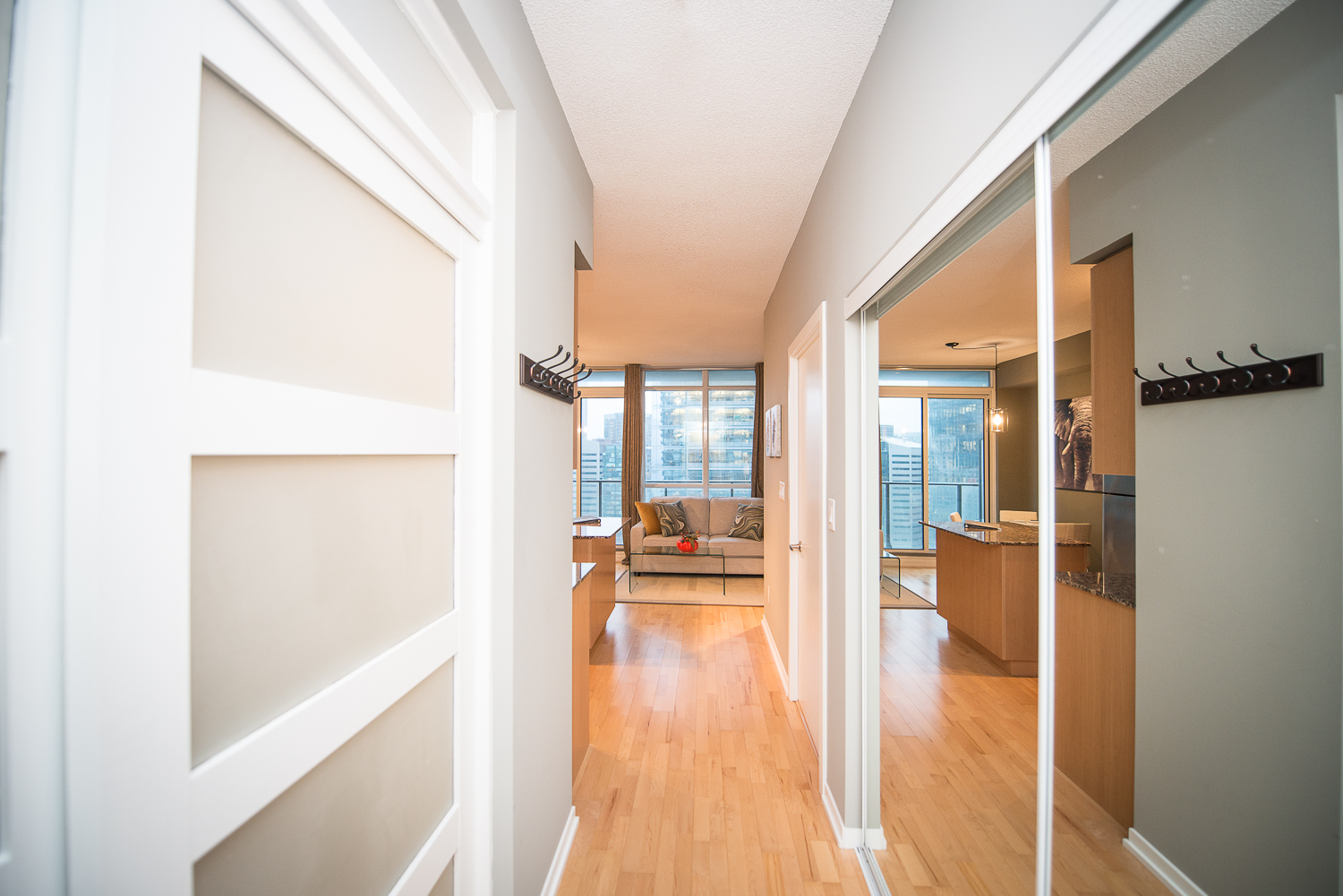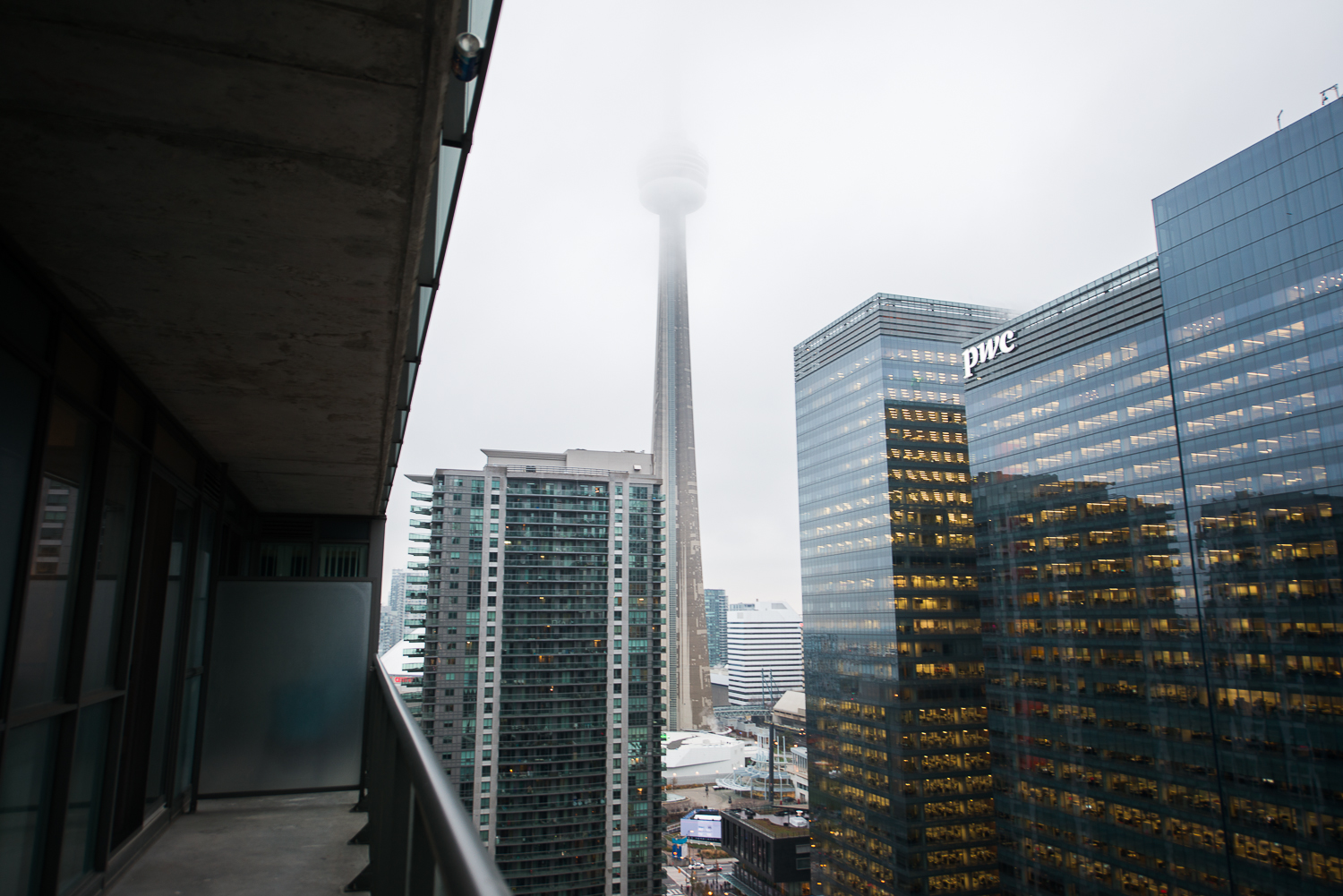 /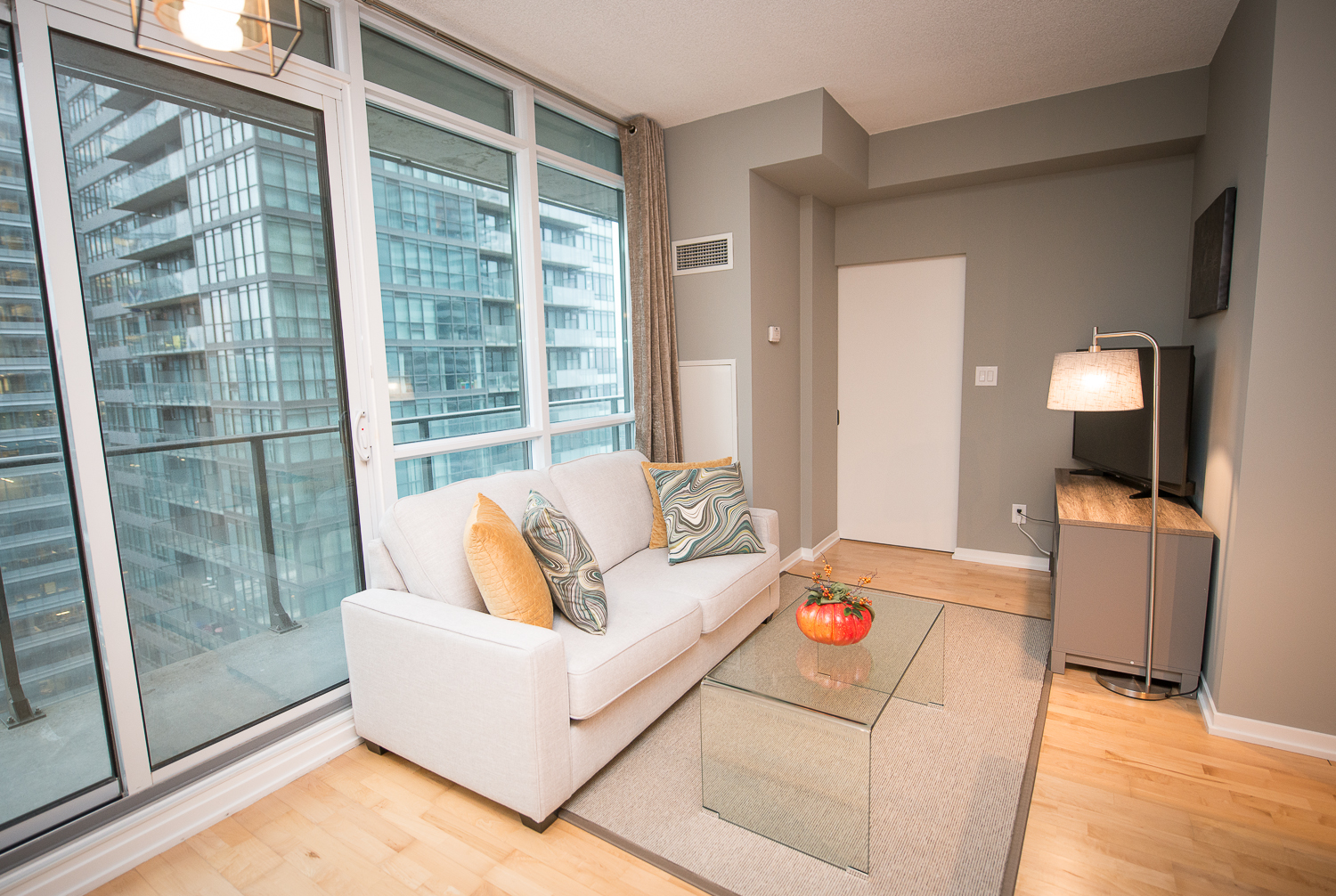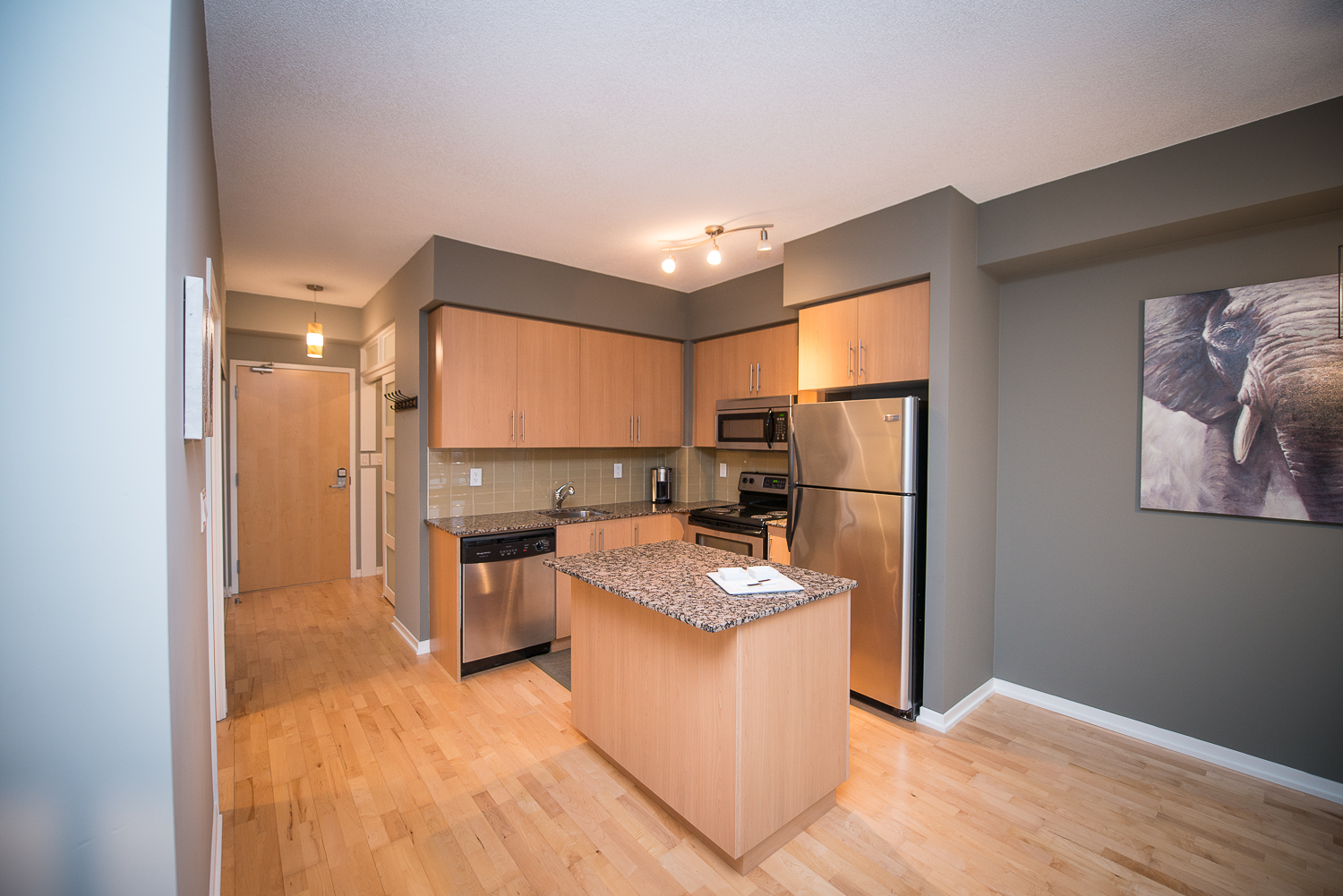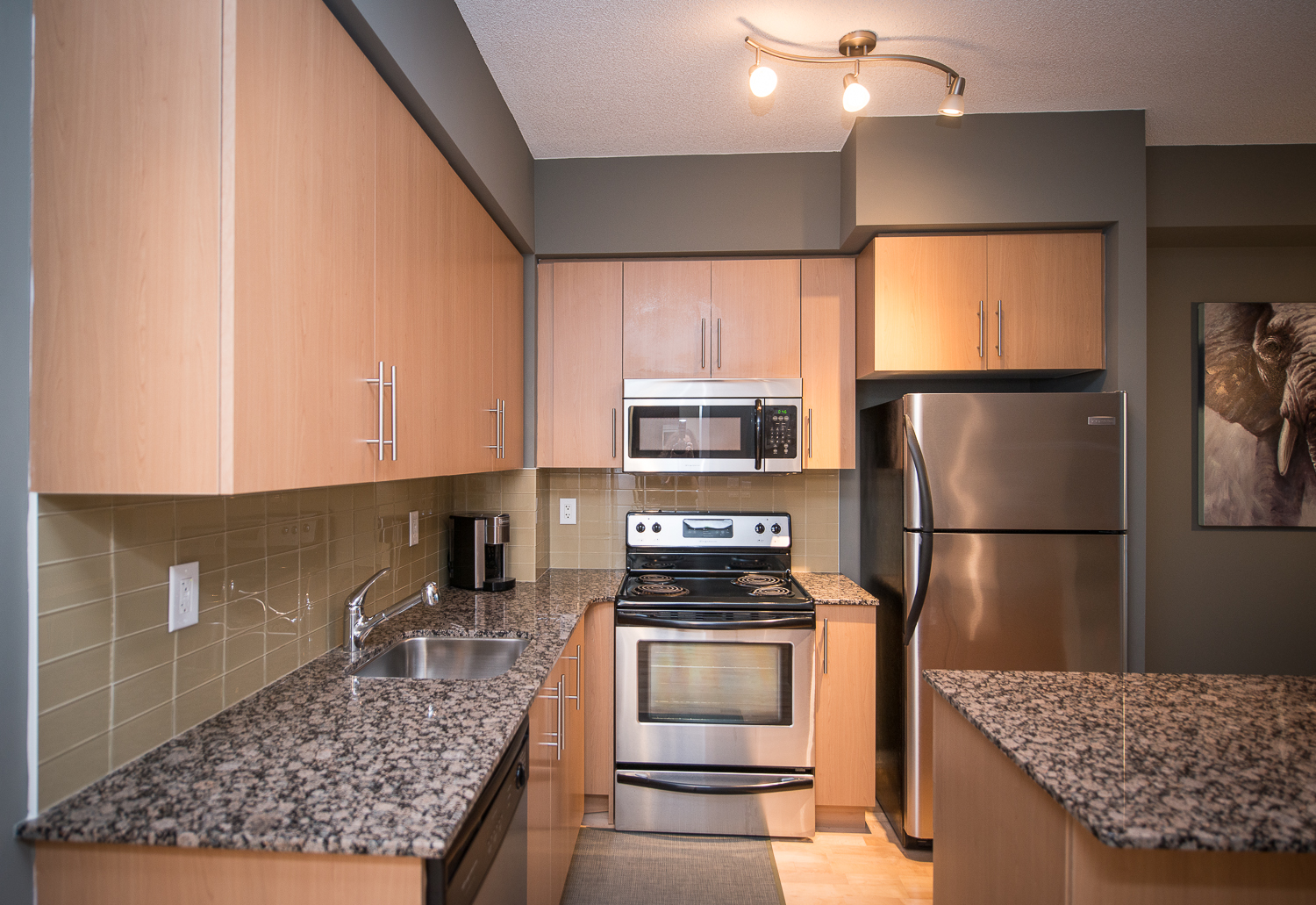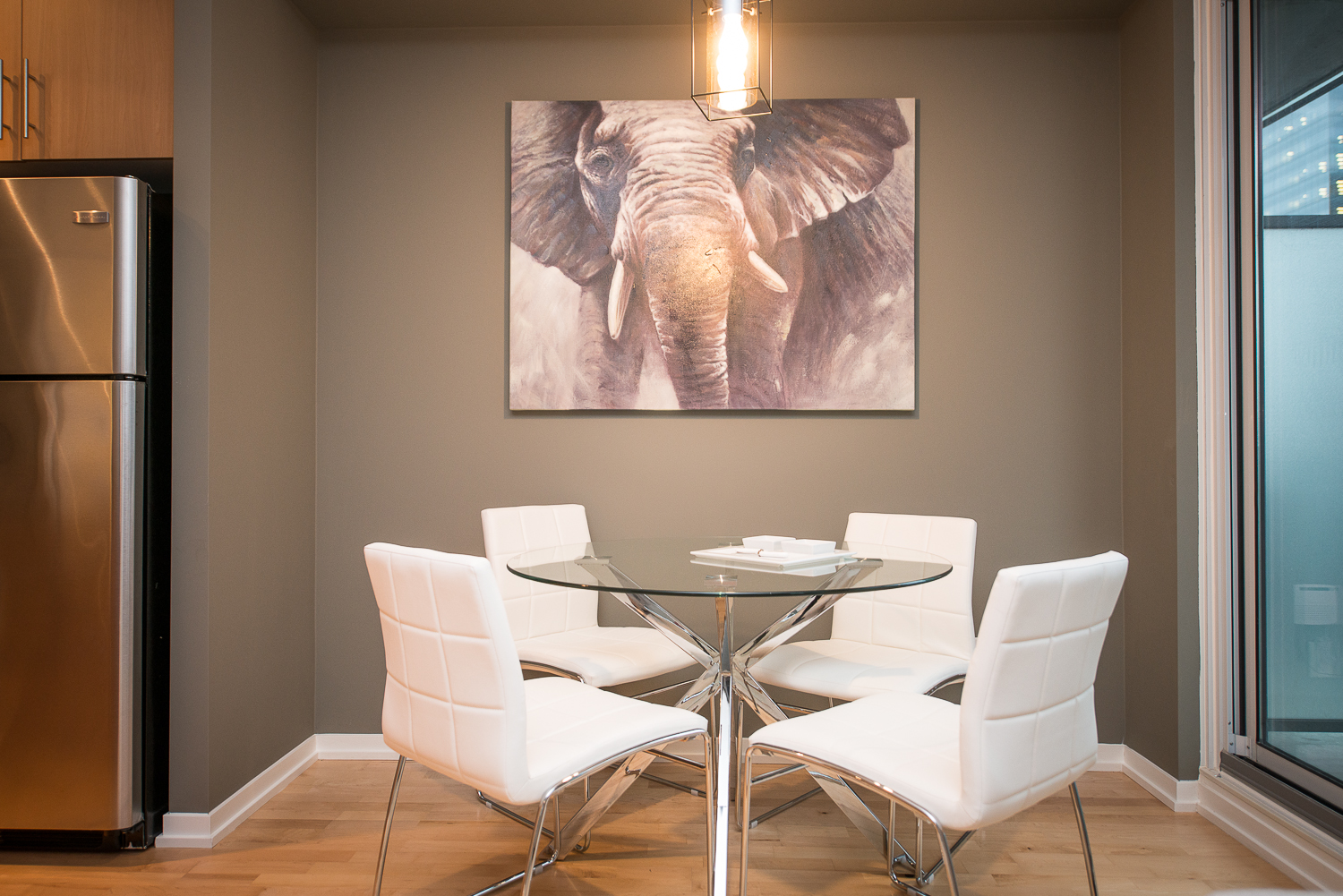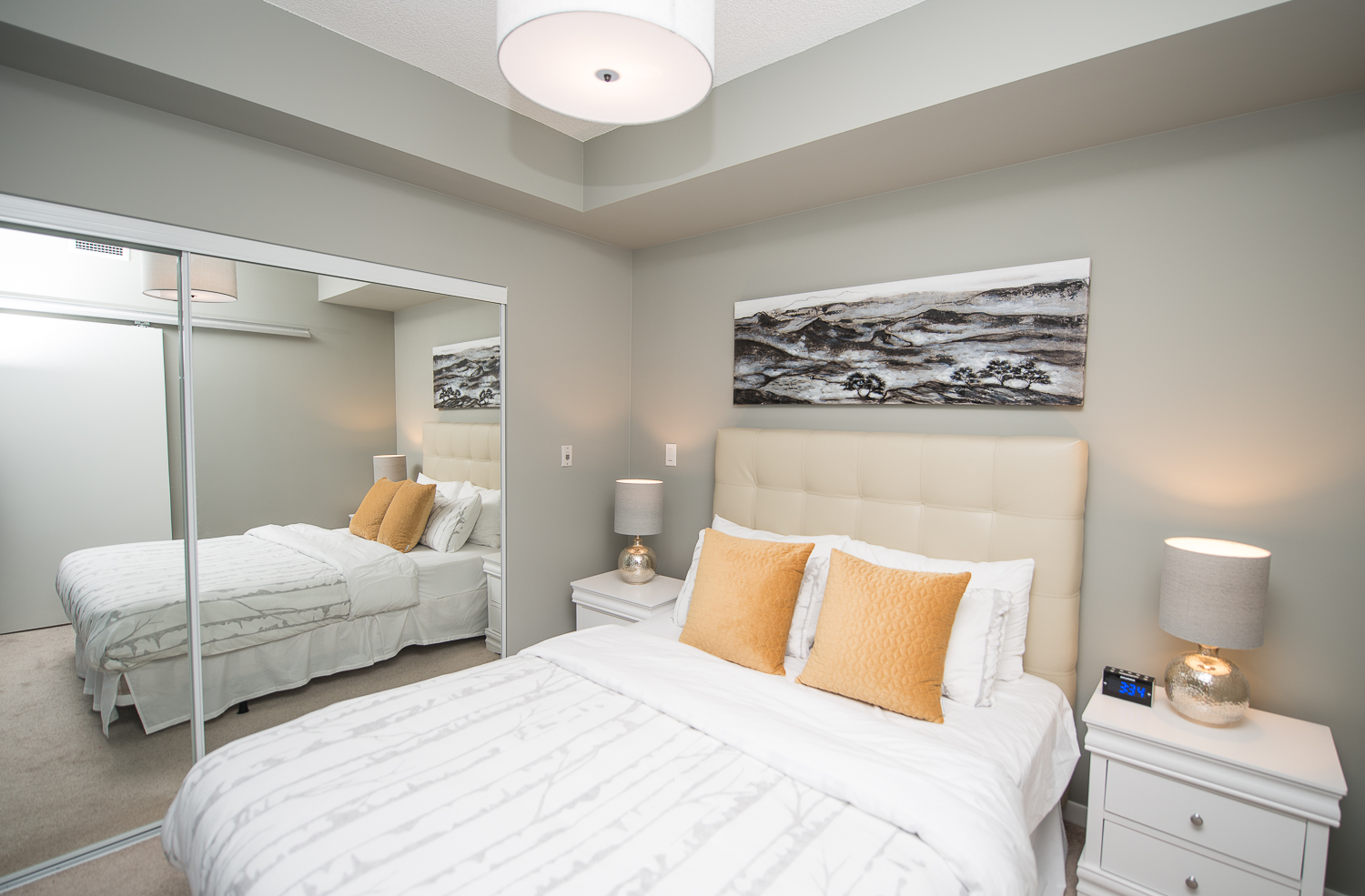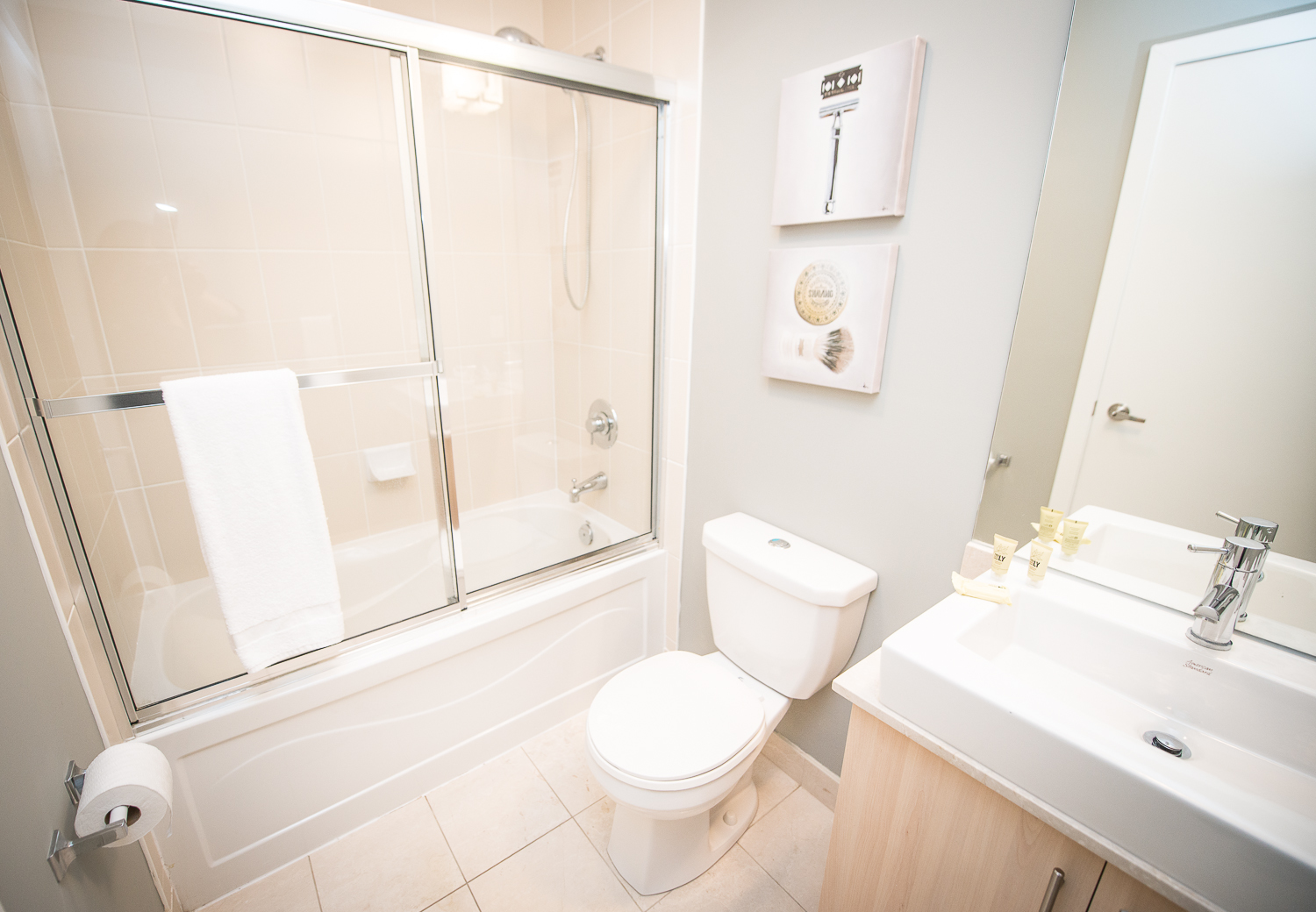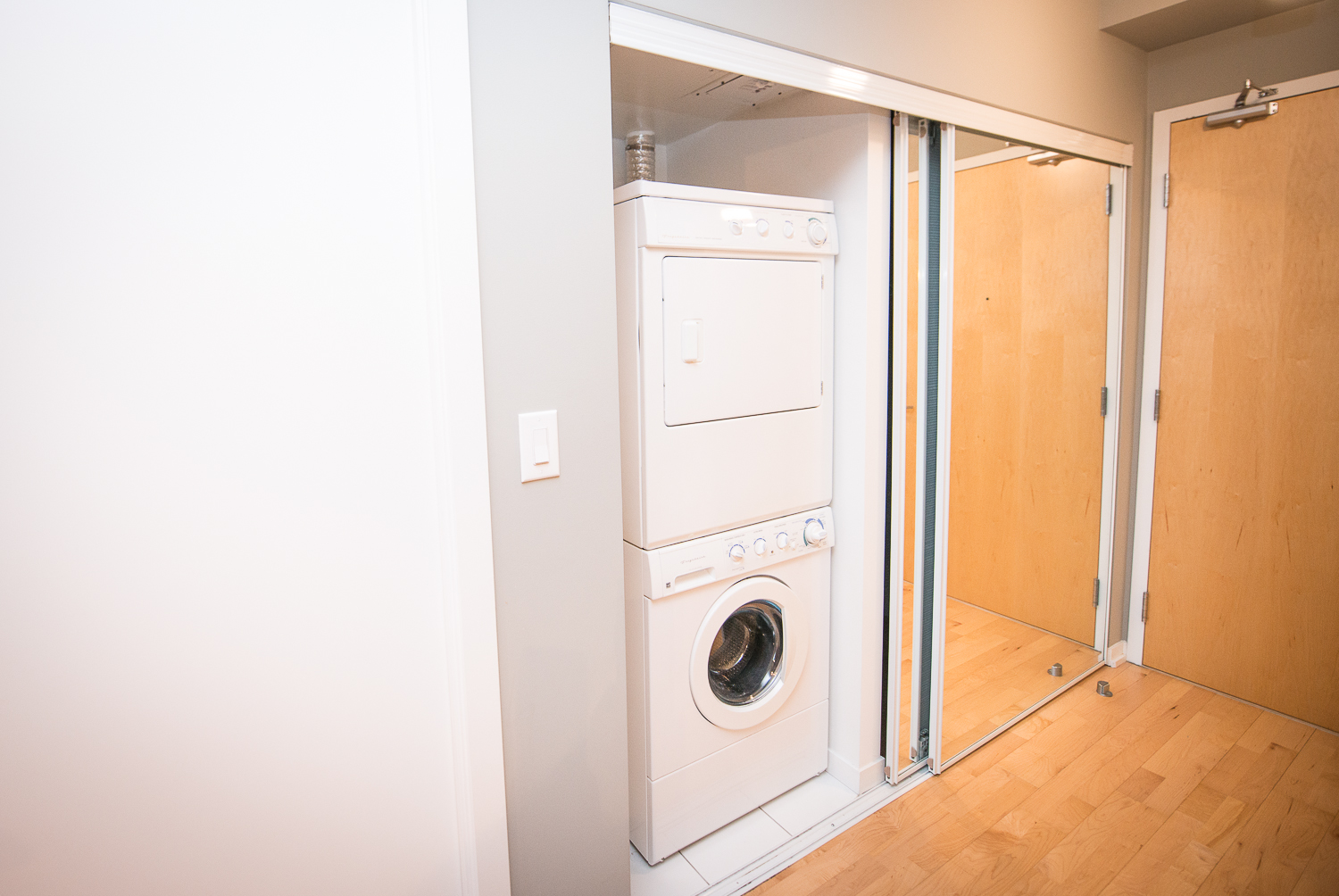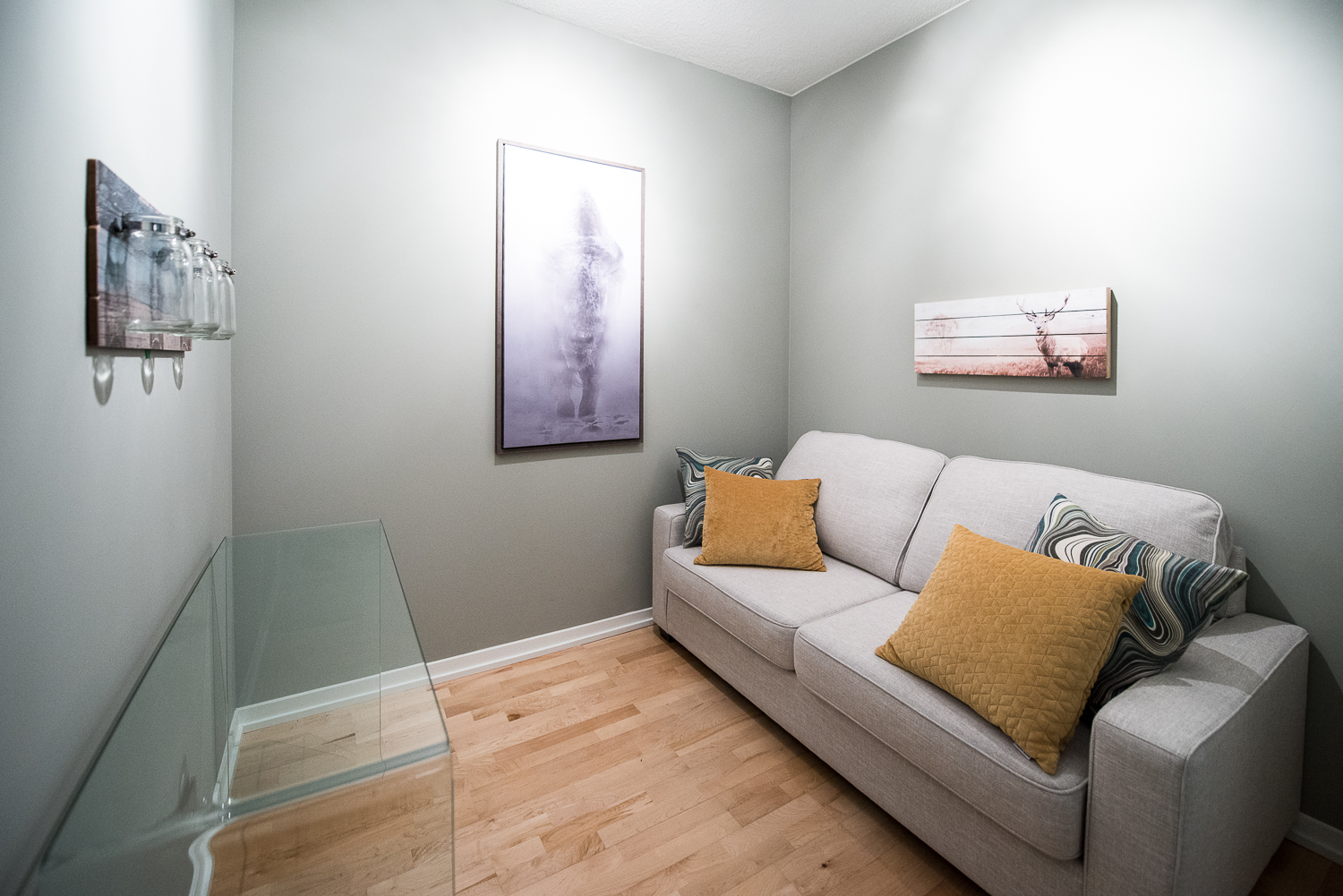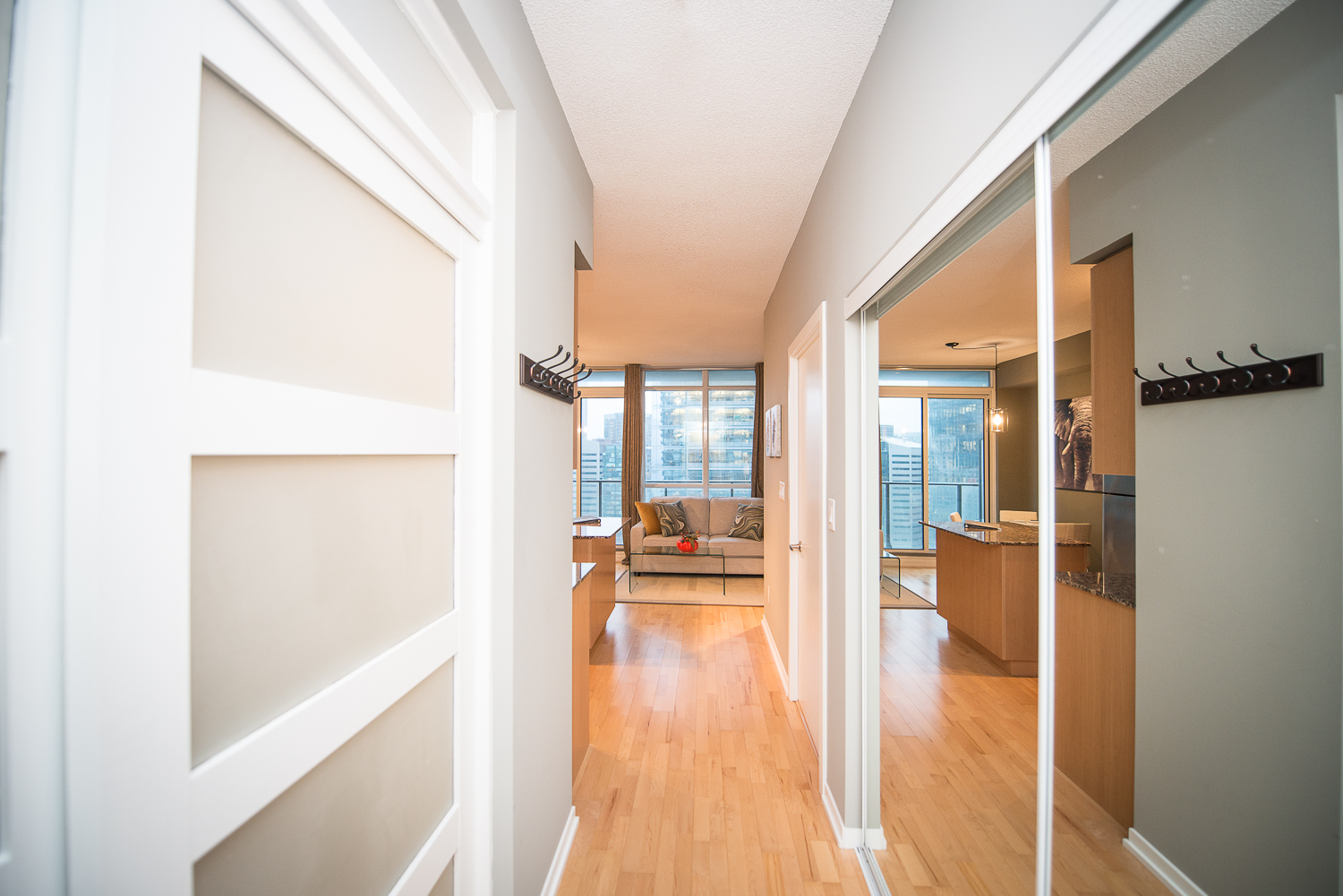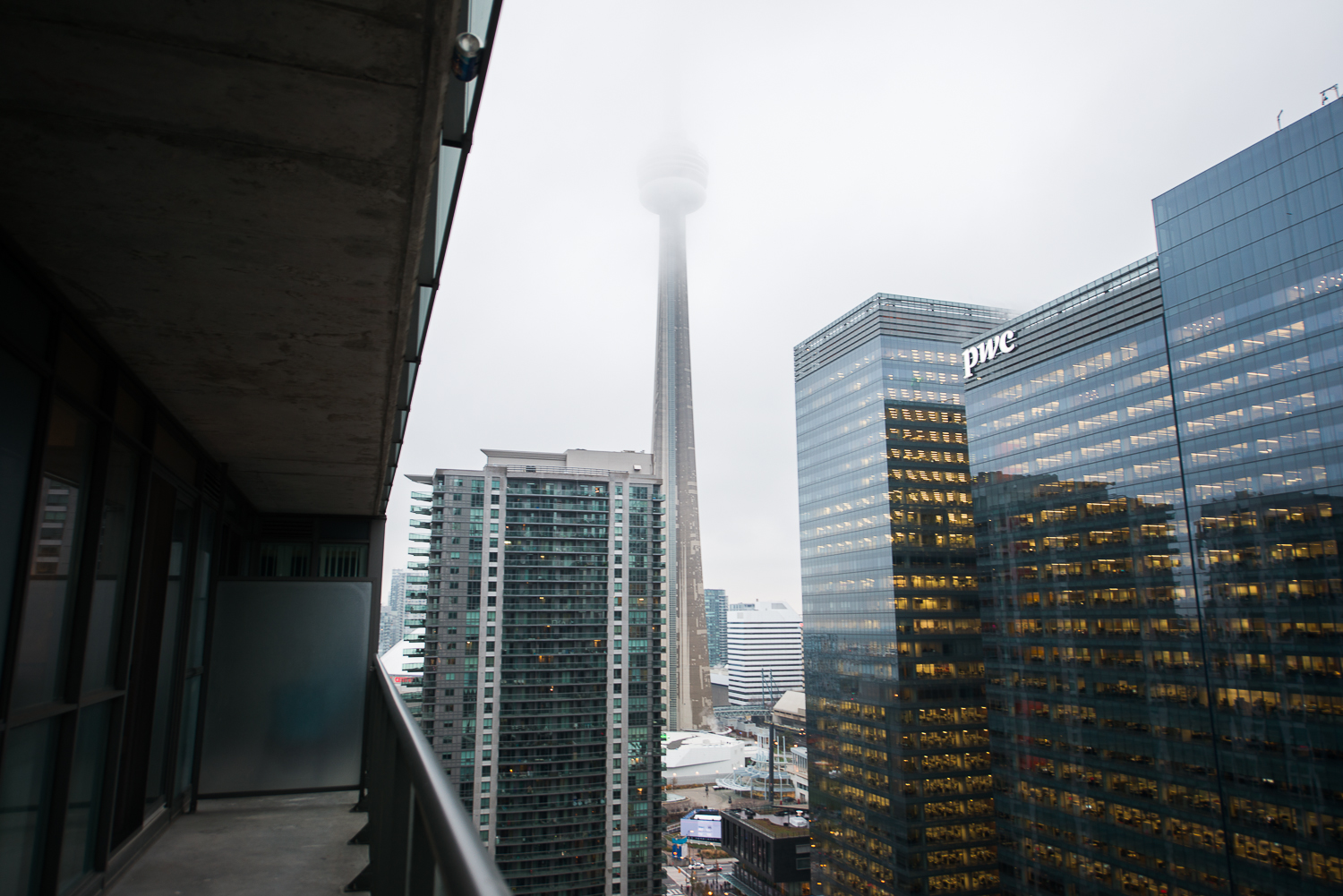 This 1-bedroom plus den furnished apartment offers its guests a modern open floor plan with the privacy of a completely enclosed bedroom and den. When guests walk into this 605 square ft. furnished living space they will be pleasantly surprised by the space. Floor to ceiling windows fills the main wall and flood the room with natural light.
When guests walk into the suite they will be greeted with a spacious, fully enclosed den. This space is great for hiding away and getting some work done at the glass desk of cuddling up with a book on the comfortable couch. The couch also doubles as a pull out bed, making it another private sleeping space for guests.
Down the hall from the den is the open concept main living space where you can find the kitchen, dining and sitting room of the apartment. The sitting area is features another plush grey couch and across from the couch is an entertainment unit complete with a flat screen TV.
The kitchen offers plenty of counter space and storage room as well as full sized stainless steel appliances. Guests will be pleased to know that the kitchen also comes with everything you need to prepare that home cooked meal during your extended stay. That includes all cutlery, dishes and a wide variety of other cooking utensils. This is a great feature of staying in a furnished apartment that you just can't find in a traditional hotel. The kitchen is designed with an island in the middle, which not only provides extra prep space, but also acts as high top seating. A small dining area with enough chairs to fit four people is also located only a few steps away from the kitchen.
The bedroom comes with a queen-sized bed complete with all linens, pillows and a plush headboard. The bedroom also features a large closet with sliding mirrored doors that will be perfect for all your storage needs during your stay. The bedroom also features a wall mounted TV set for guests to use. Finally, the bathroom of this unit has a shower/tub combination and all of the linens required for a stay.
We offer a variety of Toronto furnished apartment in our Maple Leaf Square location, so be sure to browse through them all.
The Neighbourhood
Guests will love this neighbourhood, because it is truly in the heart of downtown Toronto. It is great for those who need to commute further into the city. Toronto's largest public transit hub, Union station is literally right across the street. You can catch a train, buses or subways from this location that will take you all across the city and beyond. If you are working in the financial district then you need only to walk up the street to find some of the country's largest financial centres.
Food and pharmacy essentials could not be easier to obtain as it is all available in the Longo's grocery store right at the base of the building. This neighbourhood also extends underground via Toronto's PATH system. Stretching and winding underground, the PATH is a great way to travel around during the winter months or to browse through different shops.
Guests of this building who are looking for a little entertainment will be pleased to learn that this unit is located only a few minutes walk from the CN Tower, Ripley's Aquarium and the Roger's Centre. Sports fans will love that this building is right beside world class sporting venues such as the Air Canada Centre and The Rogers Centre. While you are in the area, we highly recommend checking out a concert or sporting event at one of these stadiums.
The Building
The building that houses this 1 bedroom+ den furnished suite offers a large array of amenities for all guests to enjoy. This includes a great area to work out overlooking the Air Canada Centre. Sports fans will love that this building is right across the street from world class sporting venues. The gym has a variety of modern cardio equipment, free weights and a yoga area. On the 9th floor, you will also find an indoor and outdoor pool equipped with Jacuzzi. The 9th floor houses a majority of the amenities and this is also where you can find the 24 hour security service.
Request this suite
Walk Score
Floor Plan
How to Book
Request this suite
Request this suite
[contact-form-7 404 "Not Found"]
Walk In Score
Floor Plan
How to Book