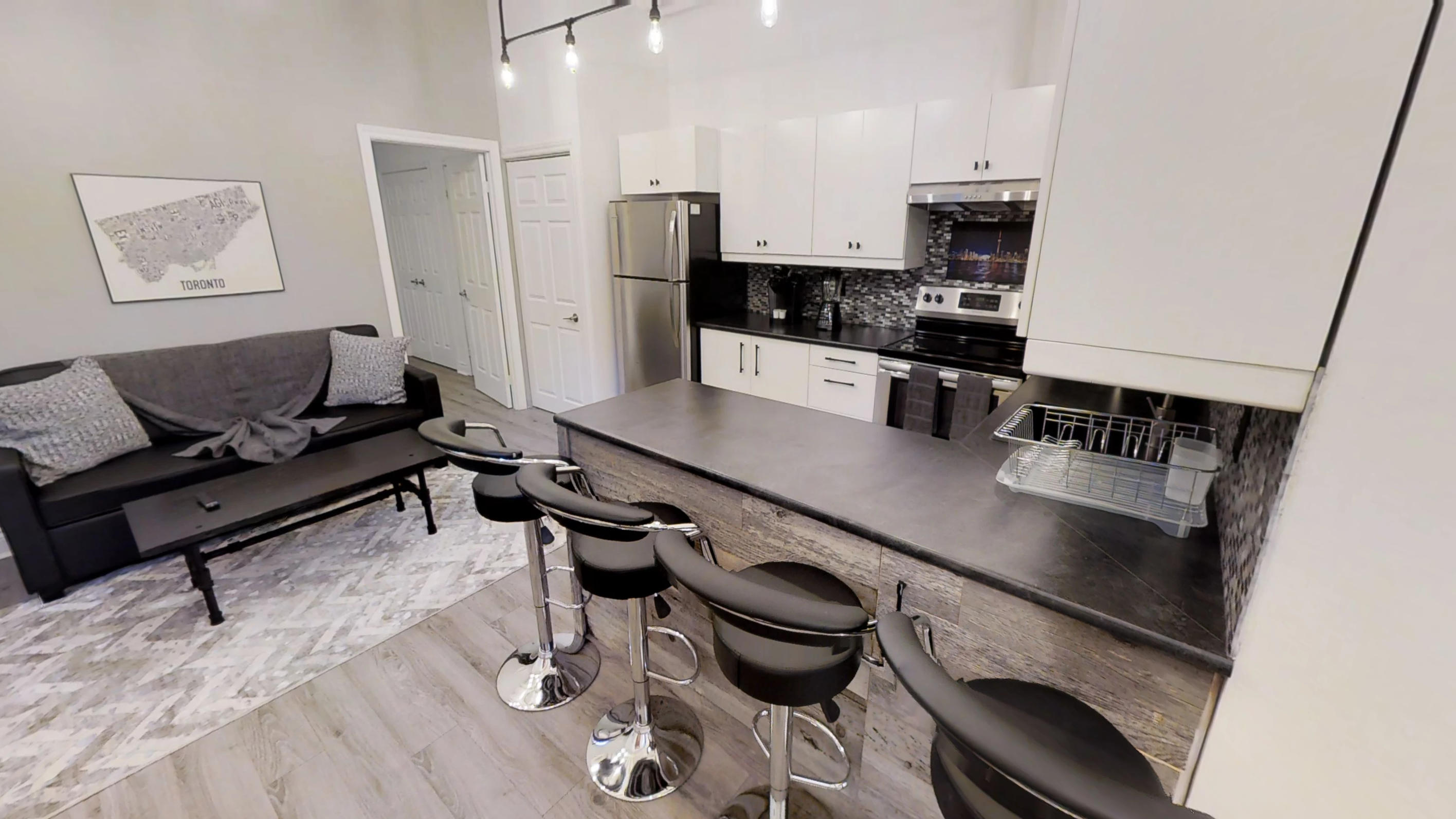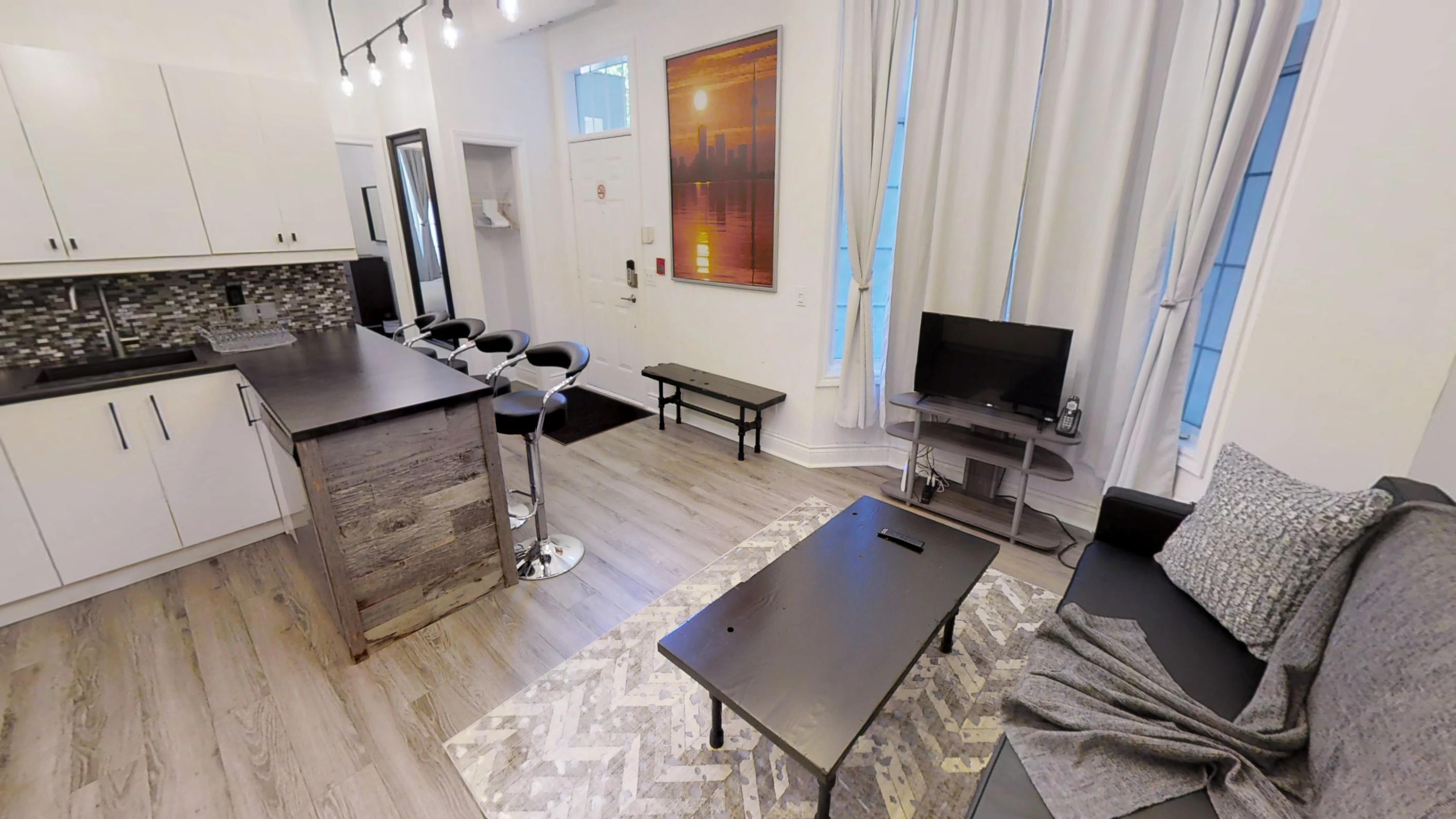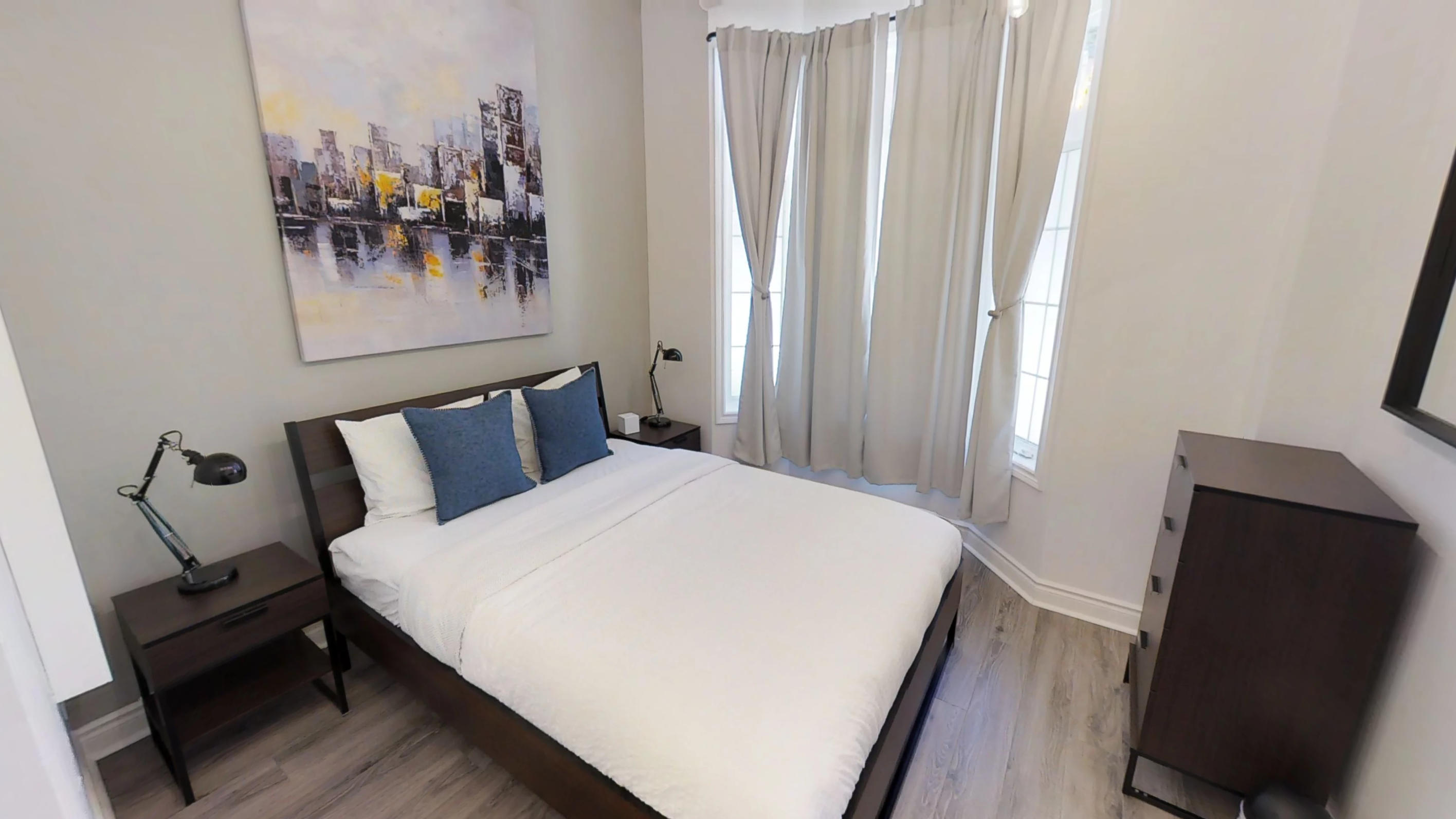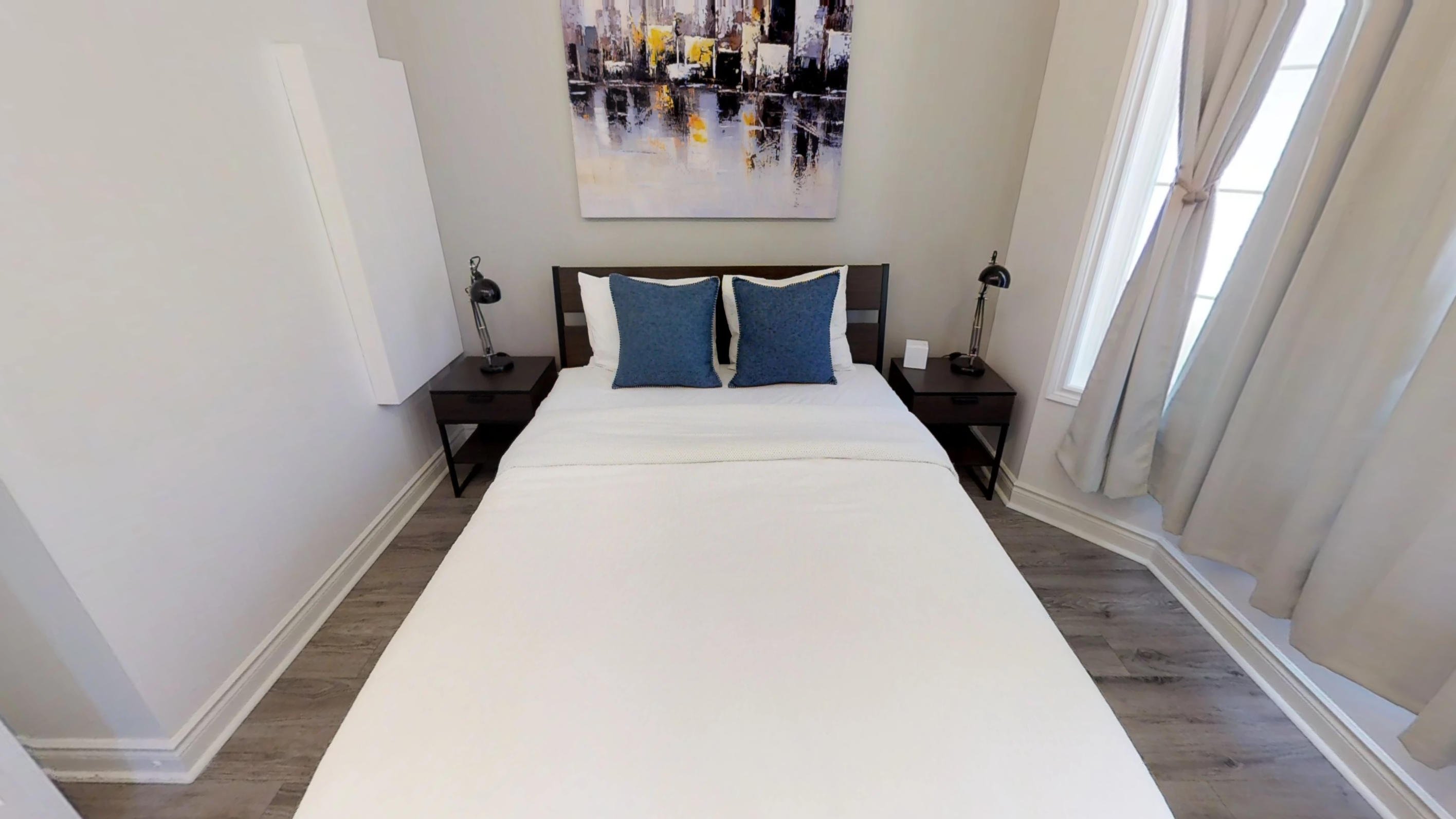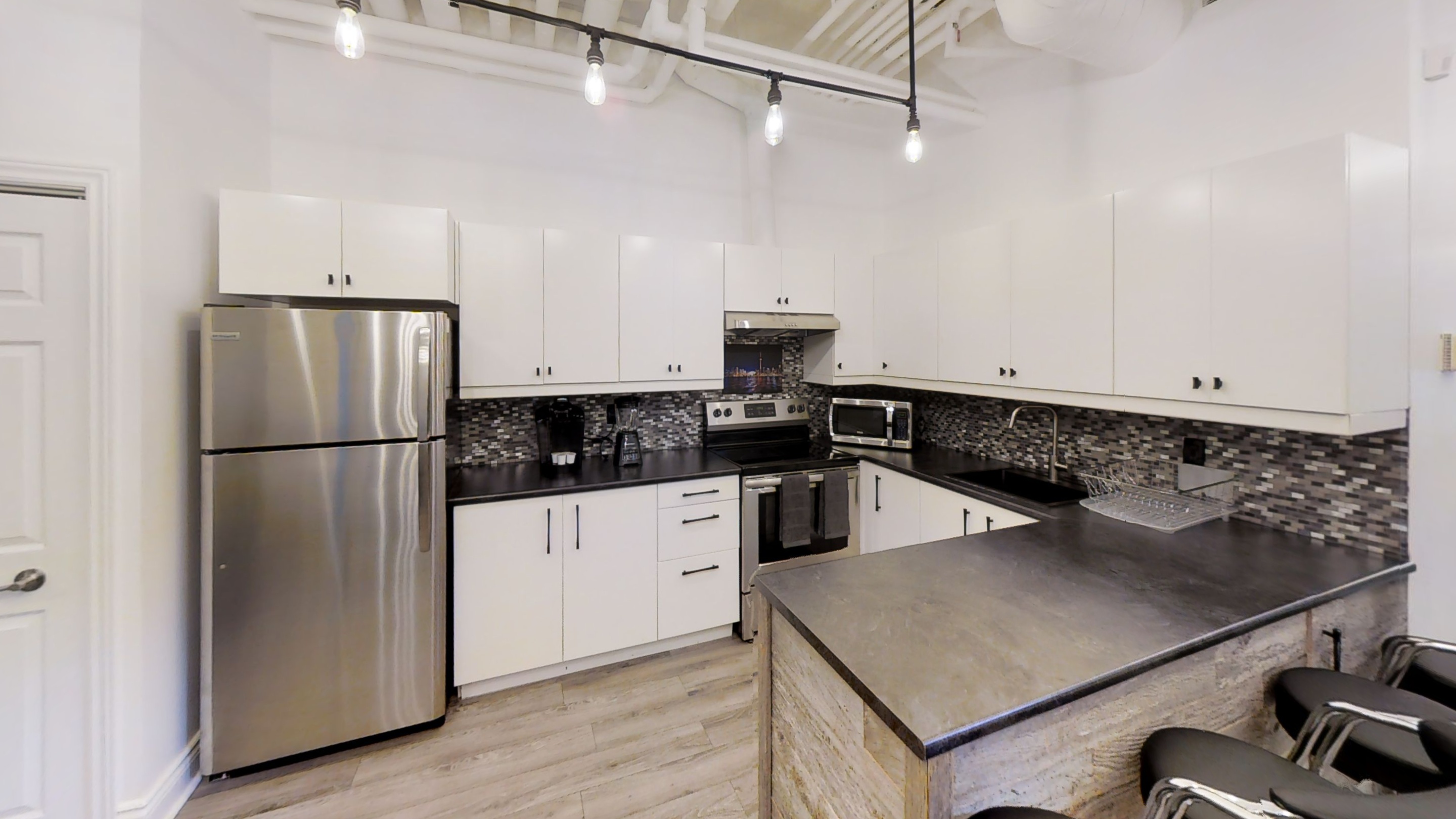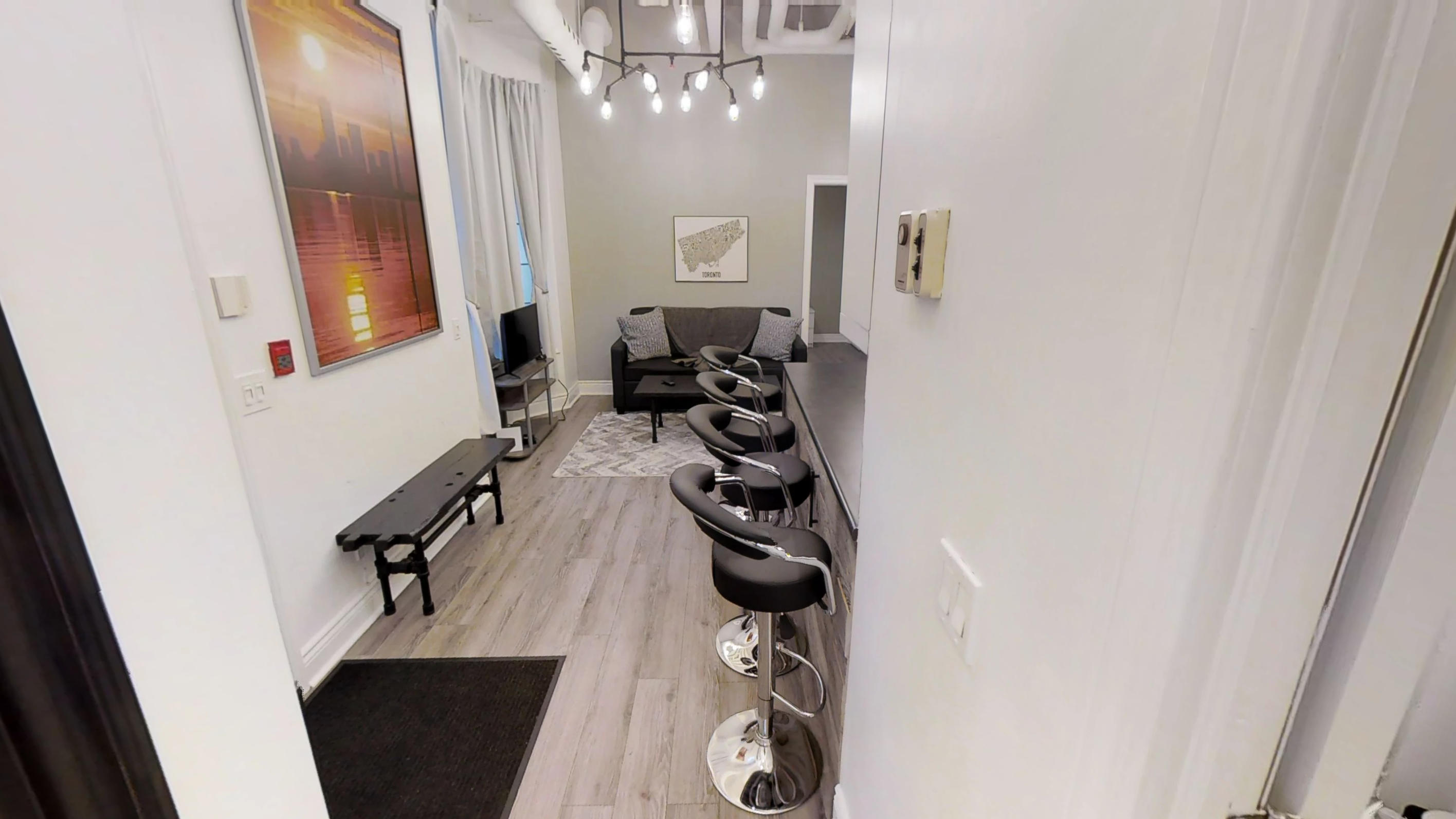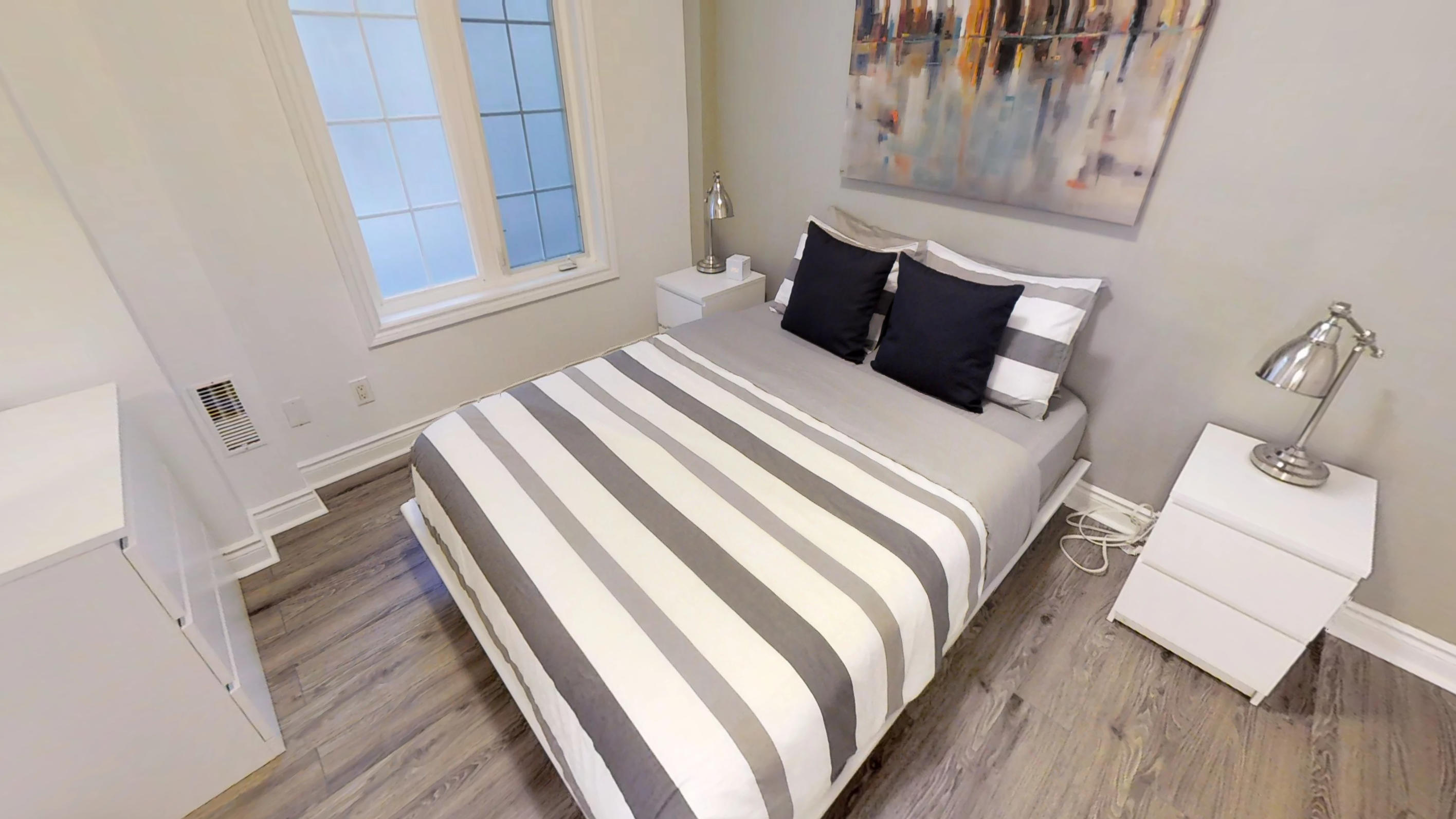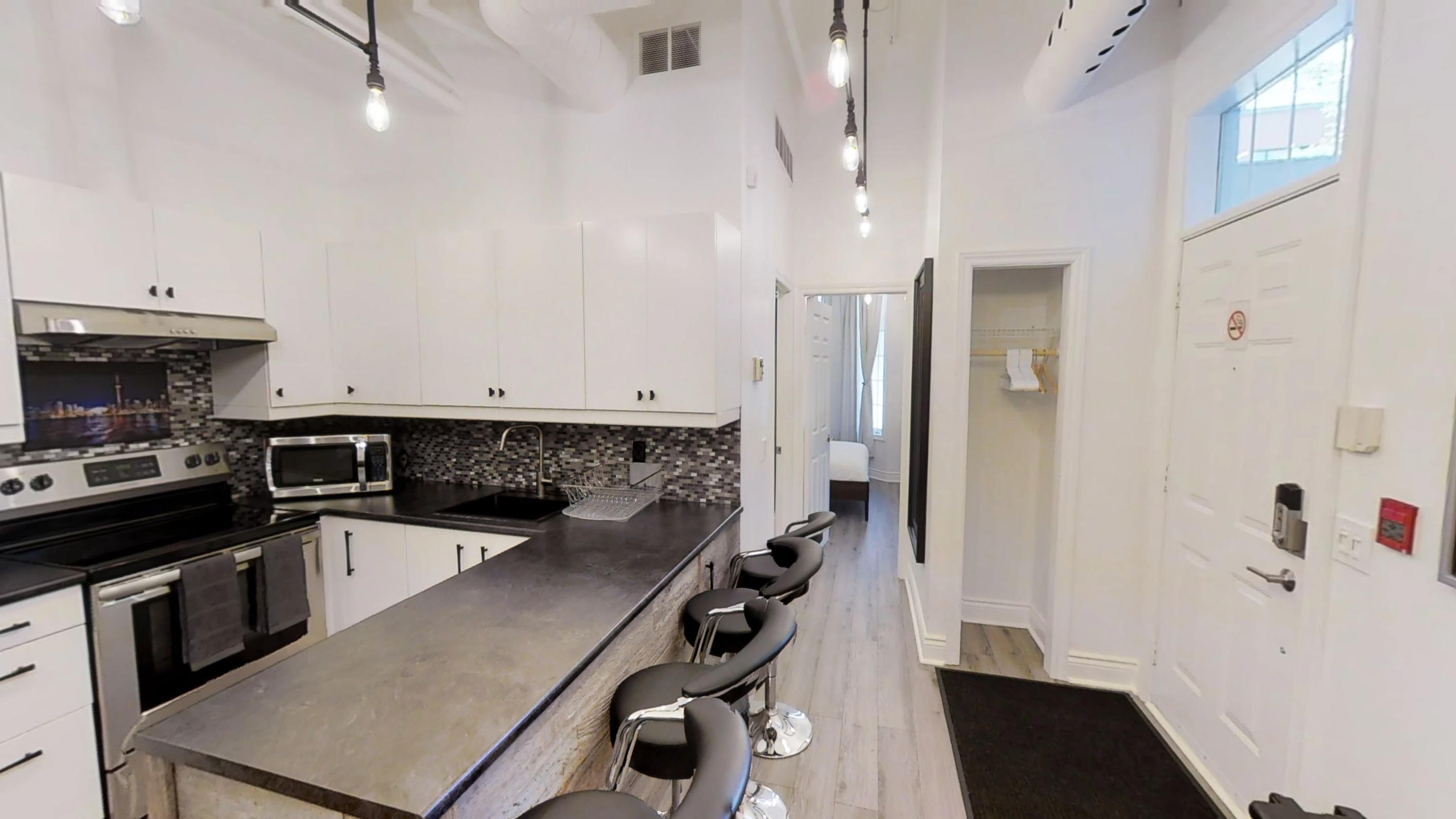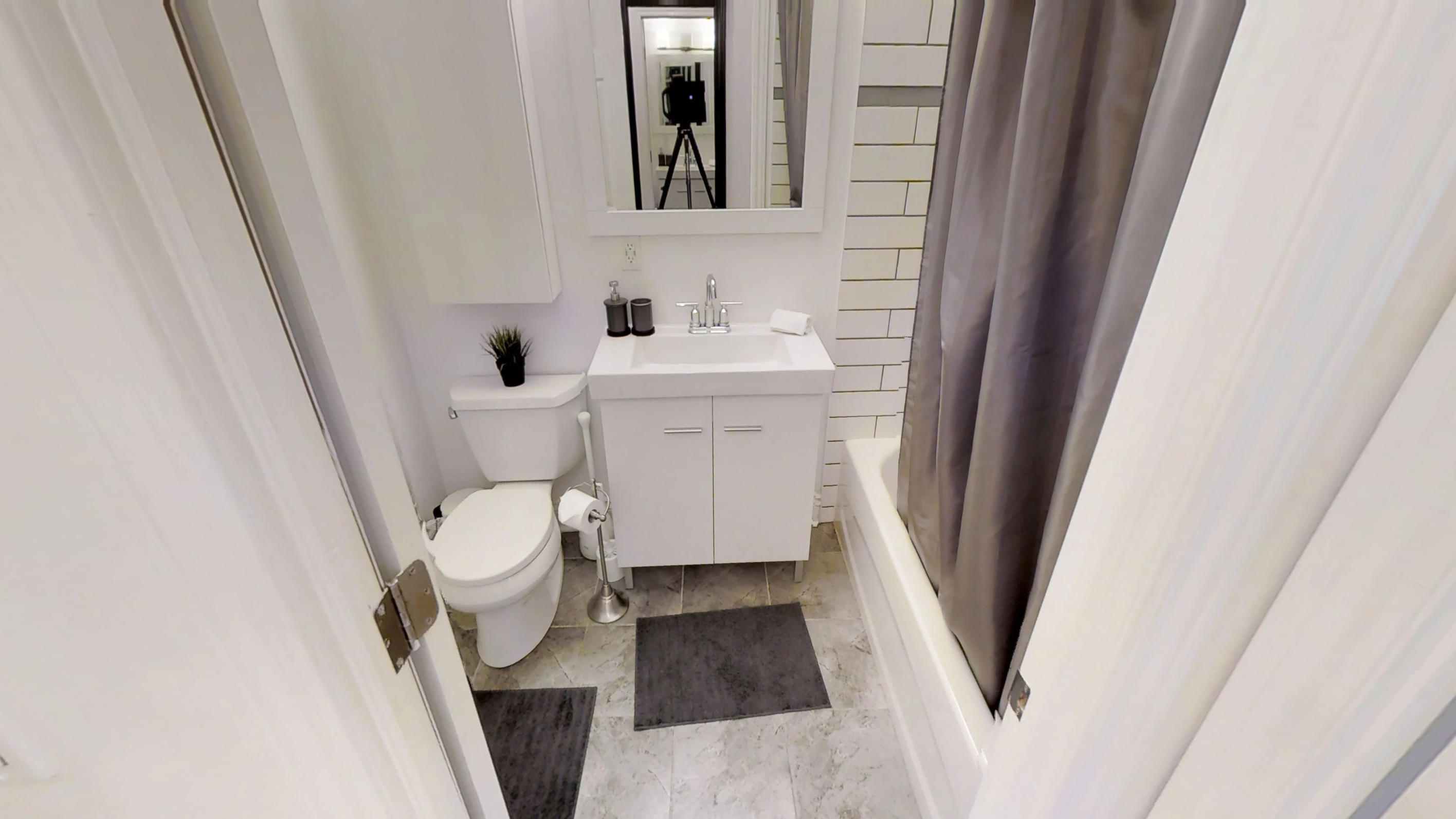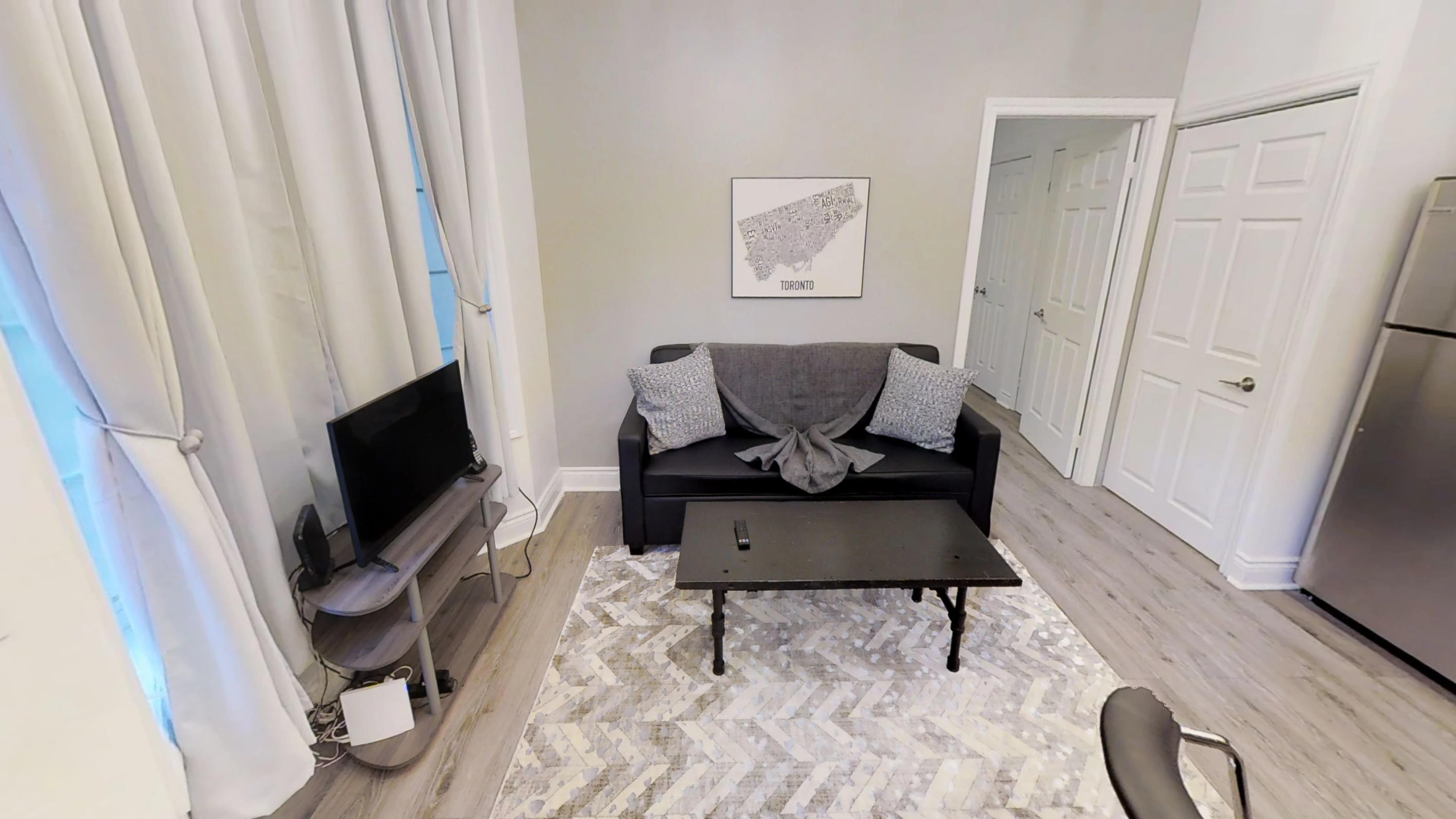 /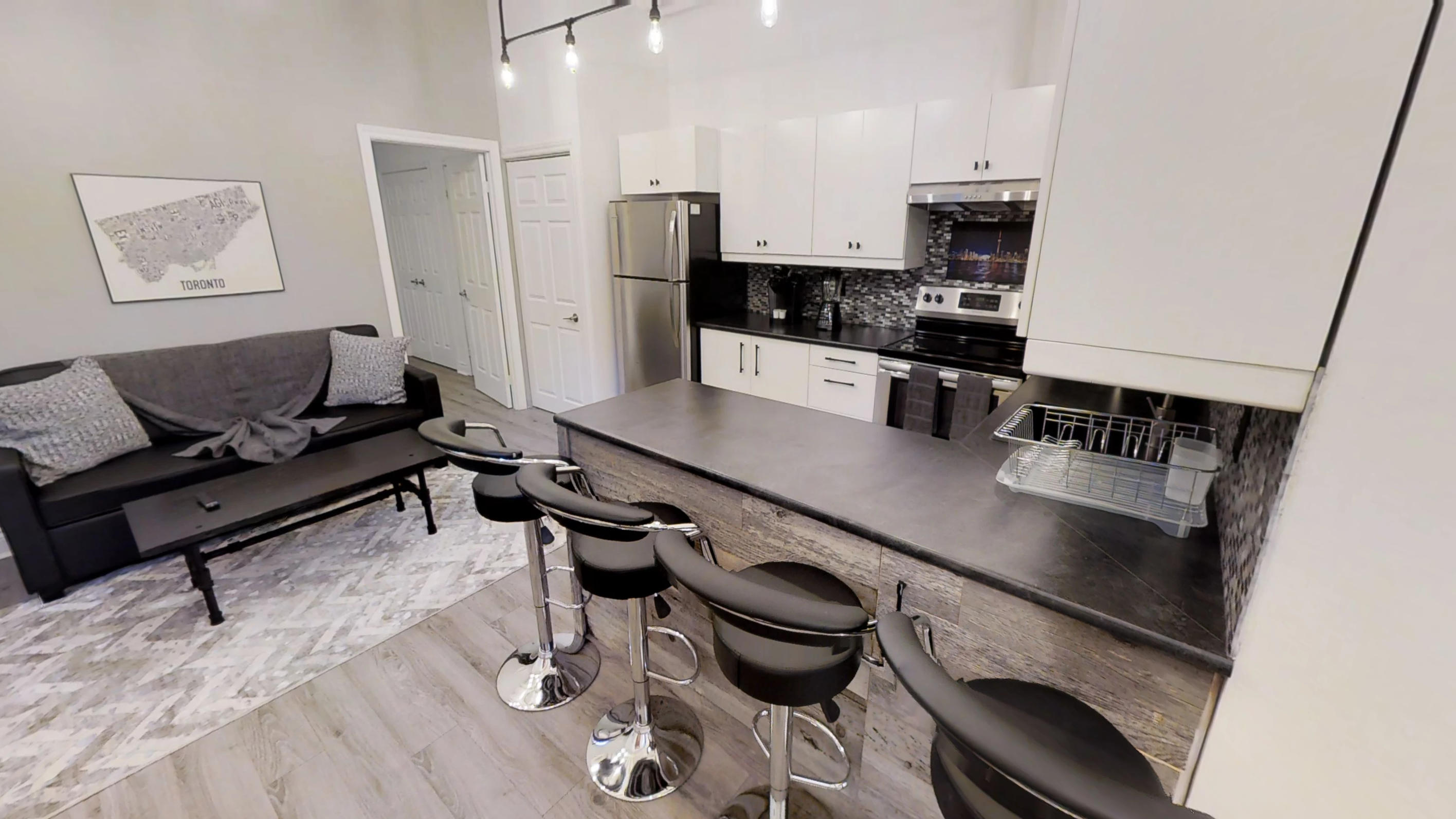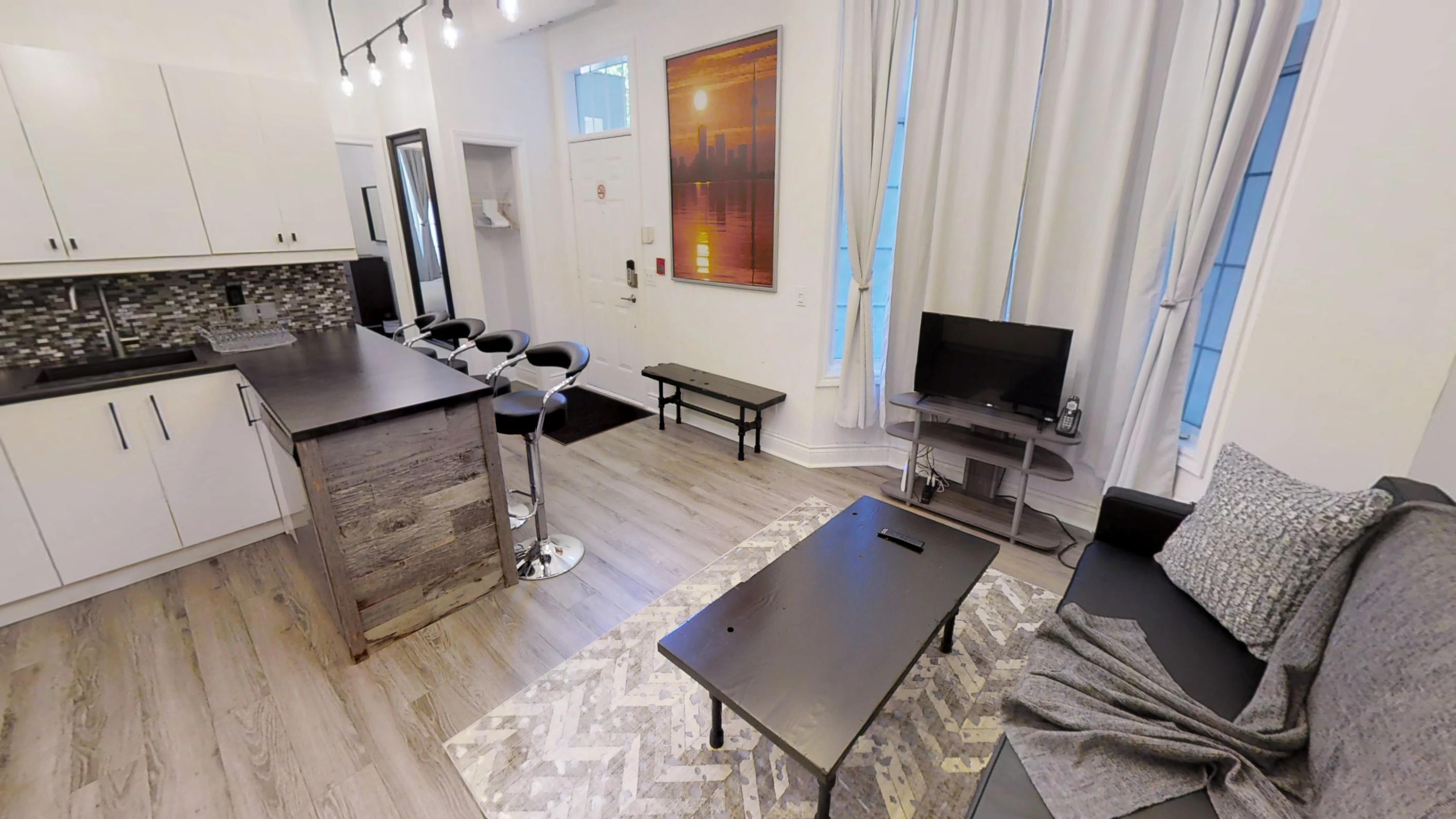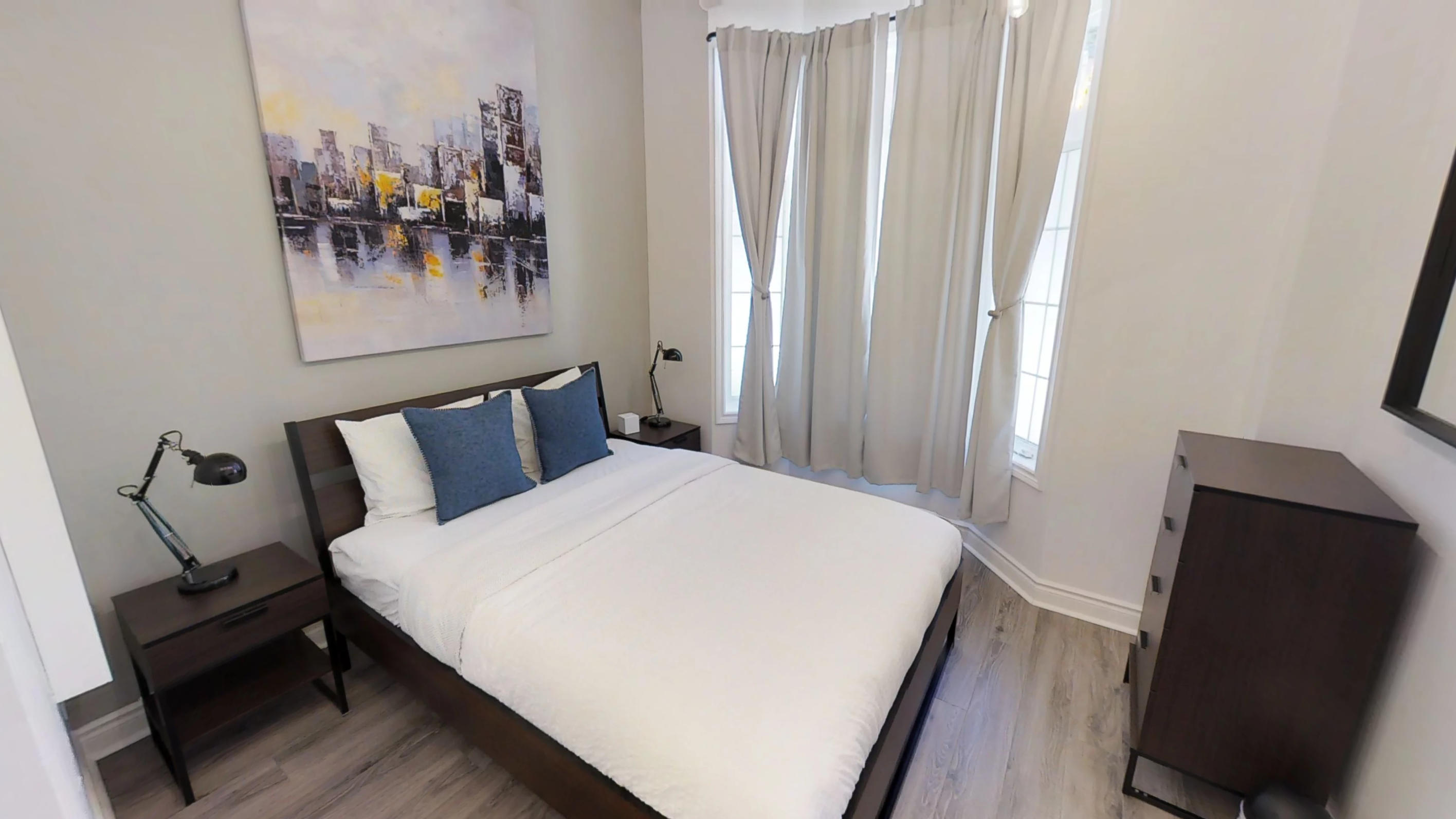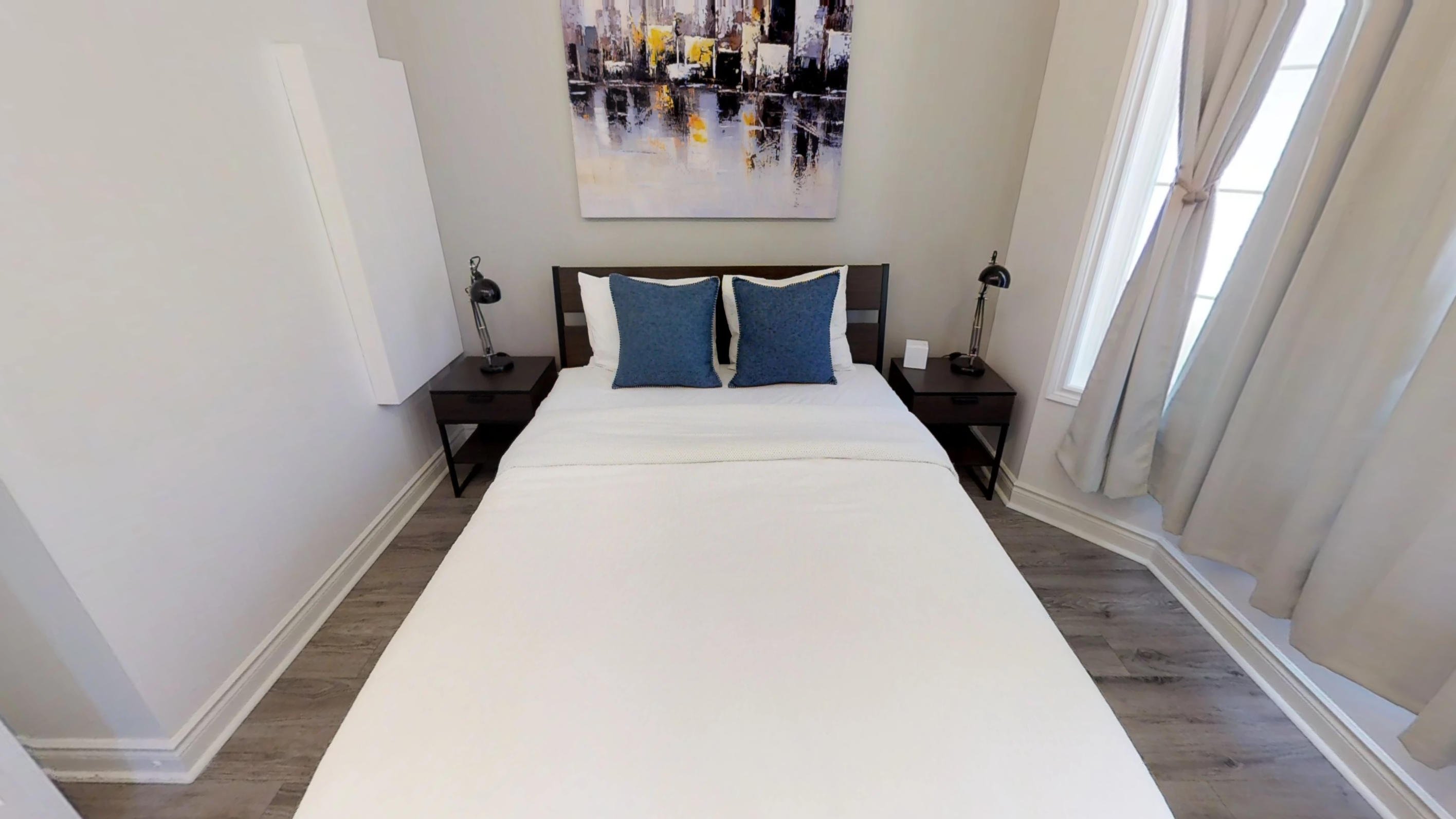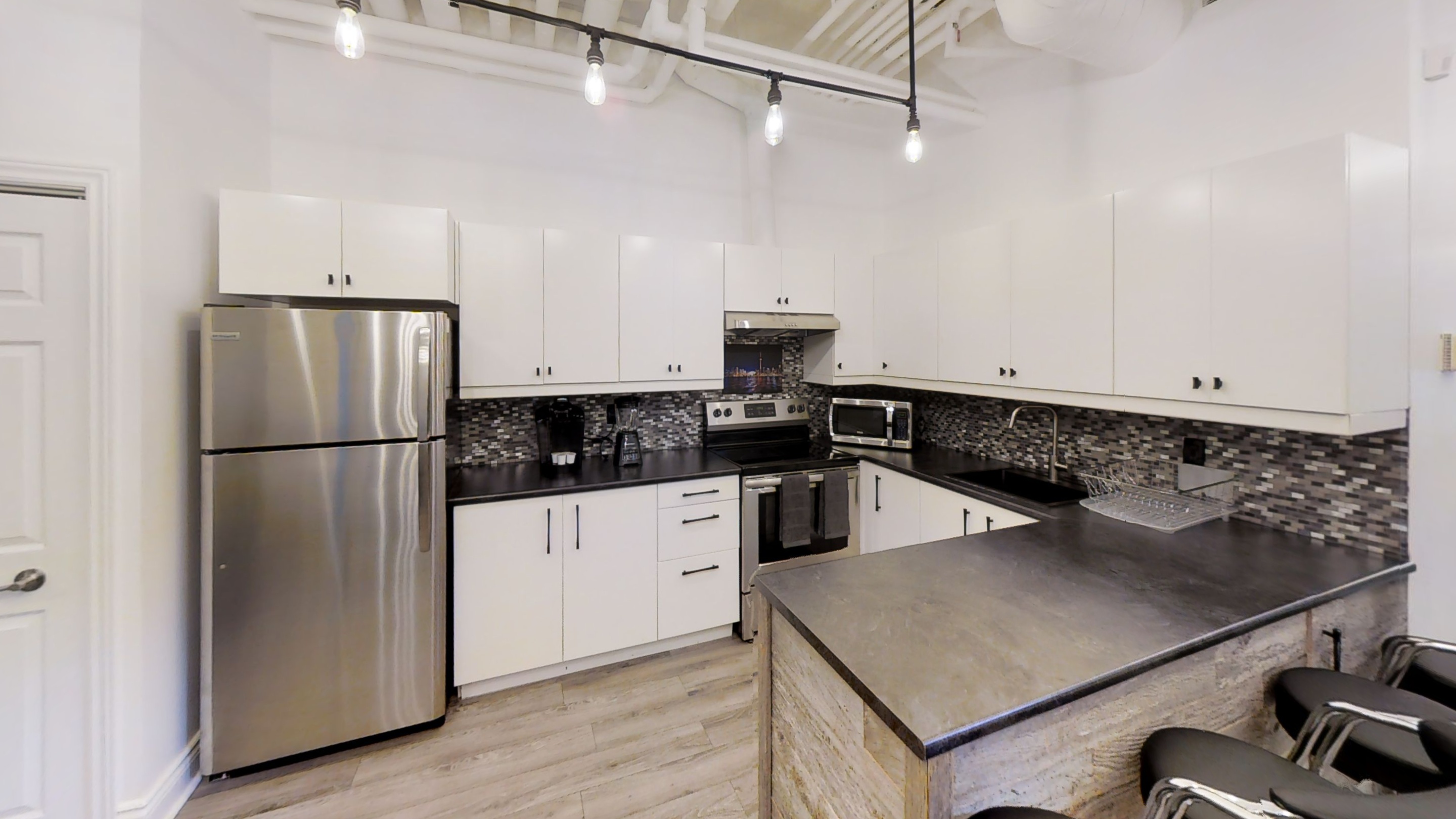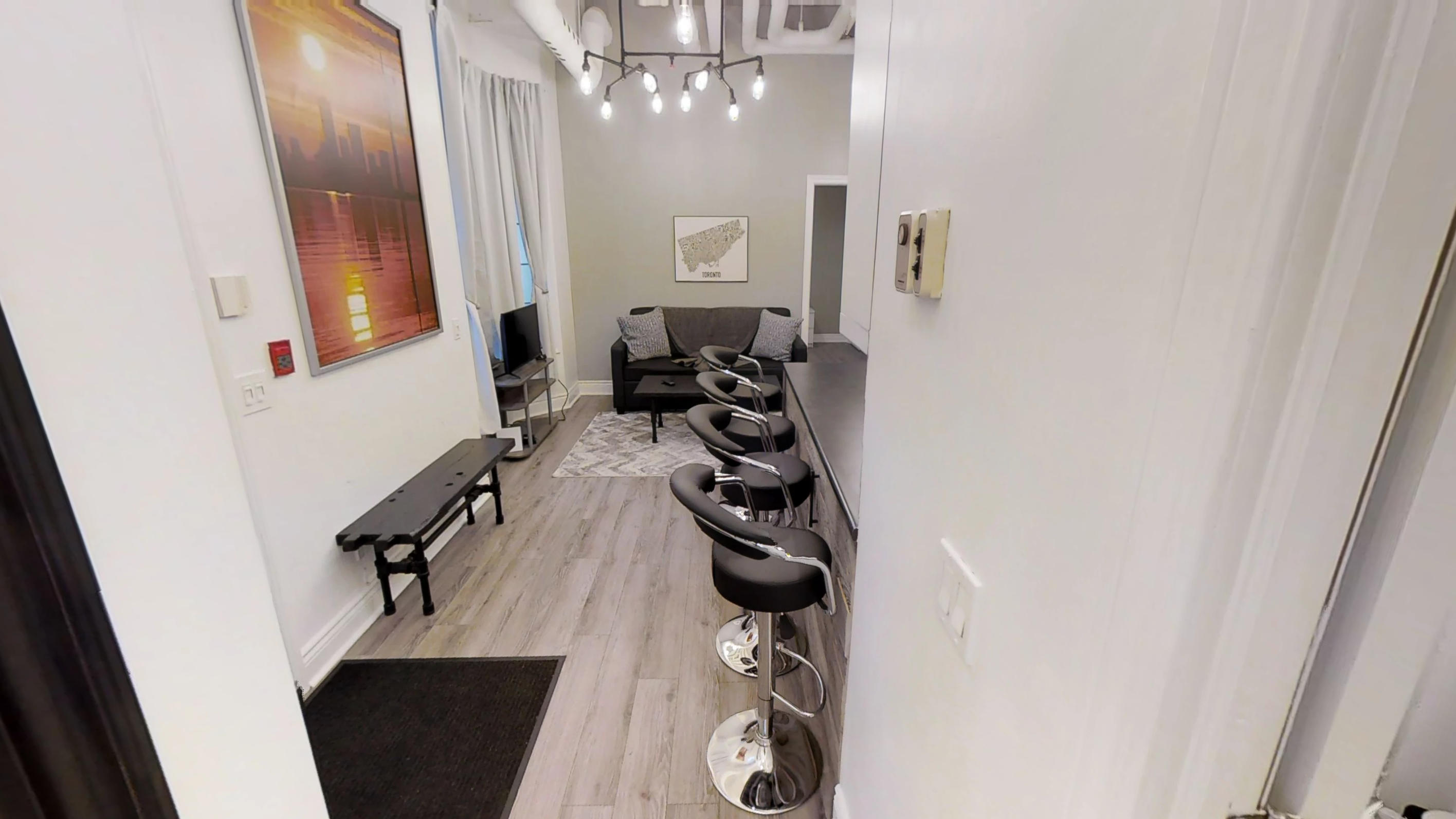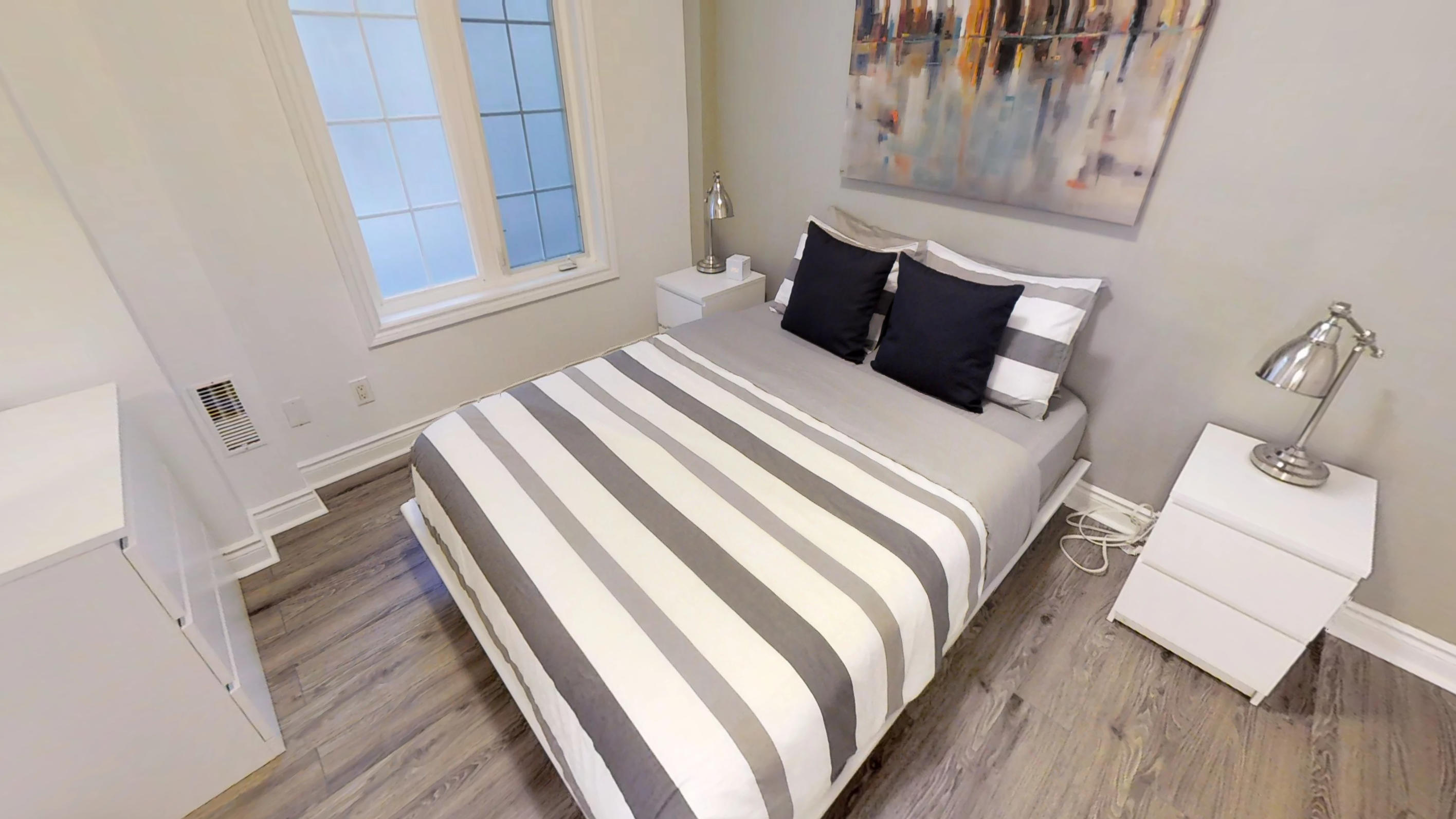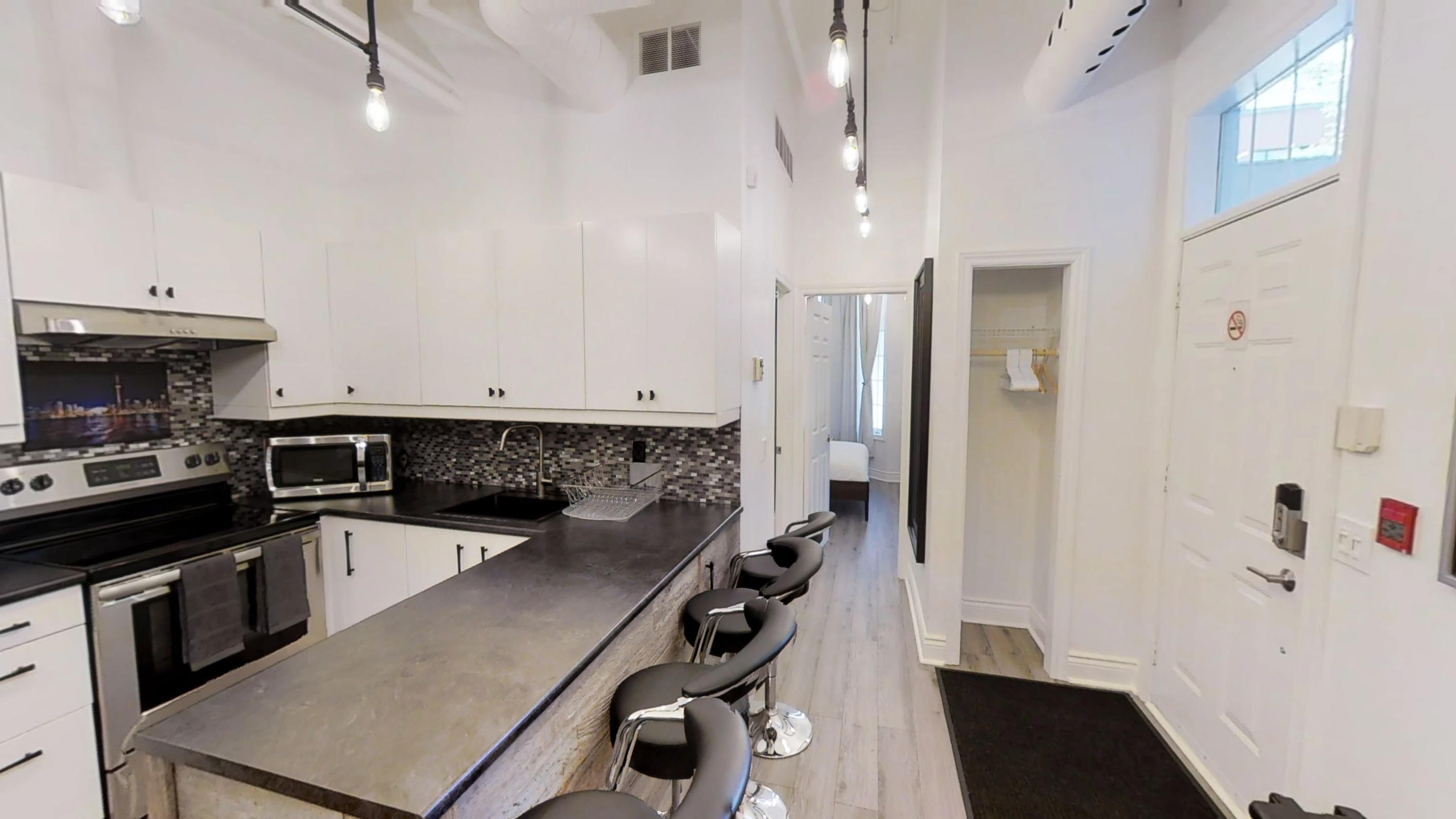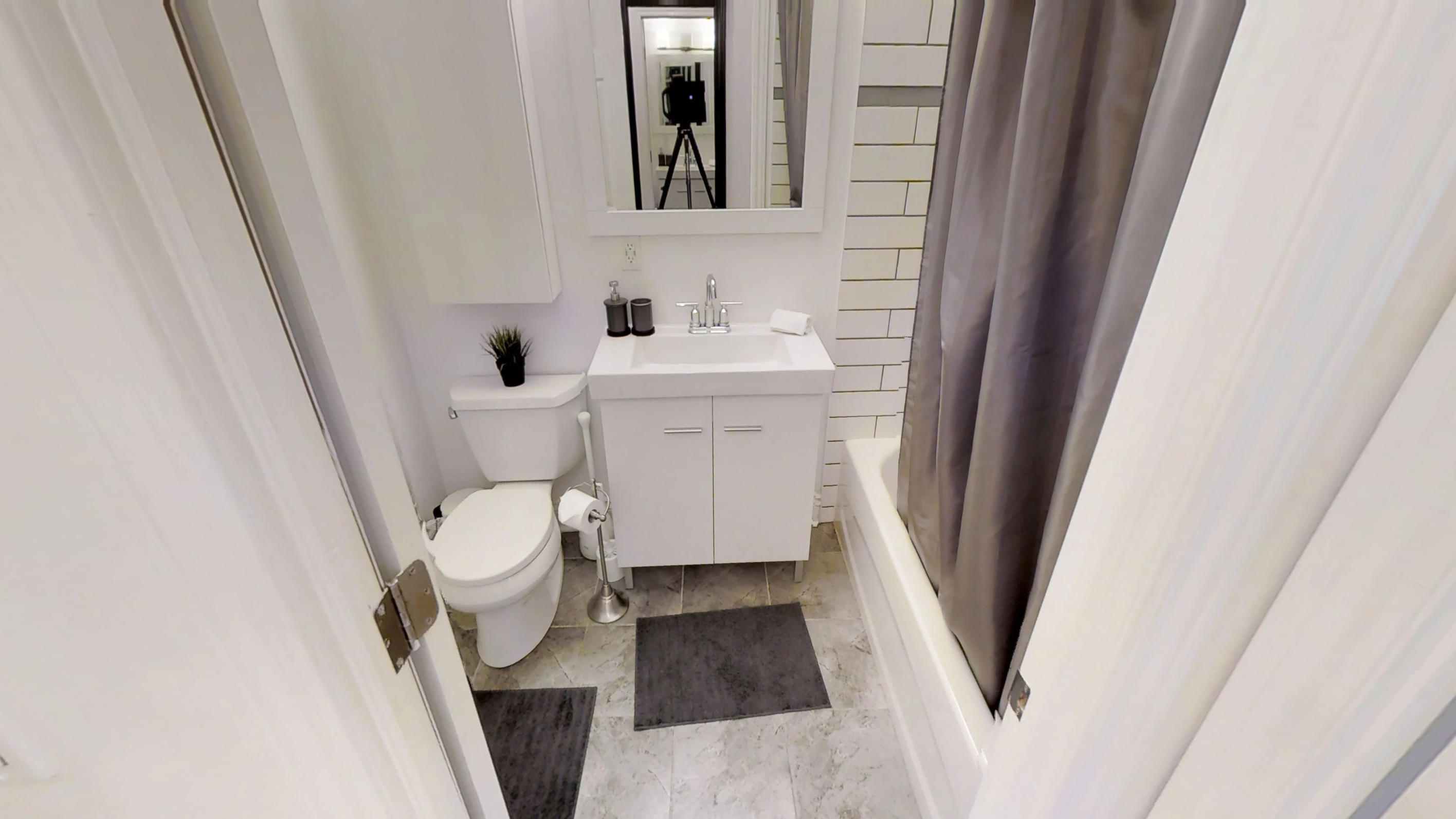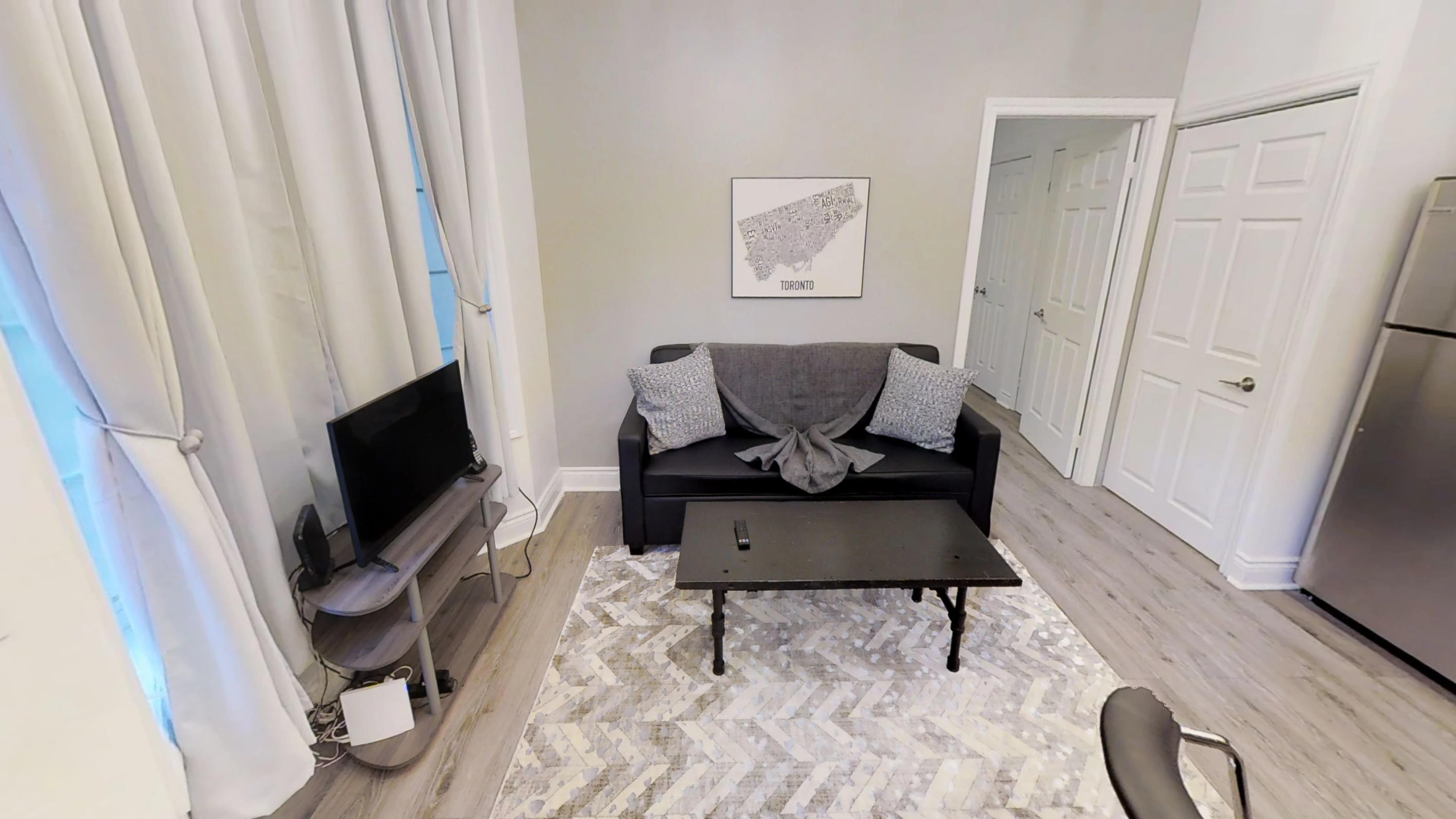 This two bedroom Toronto Furnished apartment offers endless utility to the modern day renter.  The layout and design of the suite and its furnishings offer a modern feel.  The bedrooms offer plenty of closet and dresser space for your various items.  The beds are a cozy and comfy queen.
The Kitchen and Living room are adjacent to one another and compliment each other.  The space is ideal for entertaining as it offers plenty of counter space and room for circulation.  The open concept allows you to cook all of your meals and still have a view of the living room and tv.  The kitchen contains all major appliances, such as a refrigerator, microwave, and oven. Also in this fully furnished kitchen are small appliances (coffee machine, toaster, etc), glassware, dishware, flatware, and pots and pans needed for preparing a home-cooked meal.
The living room has a spacious couch that is ideal for relaxing on after a day of work or a morning with a cup of coffee.  The TV in the living room is a 50-inch flatscreen that can be seen from all corners of room.
This ground floor suite has easy access to the street, great if visiting with pets. All linens are provided. The bathroom is clean and modern, with towels included. The apartment also has a full-sized clothes washer and dryer.
The Neighbourhood
The building is connected to a plaza that offers a wide variety of shopping and retail choices.  Right around the corner, guests will find the Art Gallery of Ontario.  Across the street are OCAD University and Grange Park where guests can take a nice walk or enjoy the scenery of the abstract OCAD building.  Farther south is the heart of the financial and entertainment district.  Guests can find a never-ending number of entertainment options a short walk away from their front door.
Transportation is not an issue from this location as the Subway is a five-minute walk away and can be your gateway to the greater extents and periphery of the city.  As well, the Toronto streetcar system is no slouch either.  The suite is only a 1-minute walk to the nearest streetcar stop and provides all the intracity travel needs one could want.
The Building
The building caters to those who wish to be on the ground floor.  Anyone seeking a suite with pet accommodations look no further.  The suite has entry on the ground floor and is just of the sidewalk.  Anyone looking to have ease of access in a secure location should consider this suite.
Best of all, with Sky View Suites, there are no hidden costs. Free wireless internet, cable TV and bi-weekly maid service (once every 2 weeks) are included in the price.
Request this suite
Walk Score
How to Book
Request this suite
Request this suite
[contact-form-7 404 "Not Found"]
Walk In Score
How to Book
Additional Info
Wireless Internet
Cable TV
Fully Equipped Kitchen
En-suite washer/dryer
Non-Smoking
Toll-Free Help Desk Mon to Sat