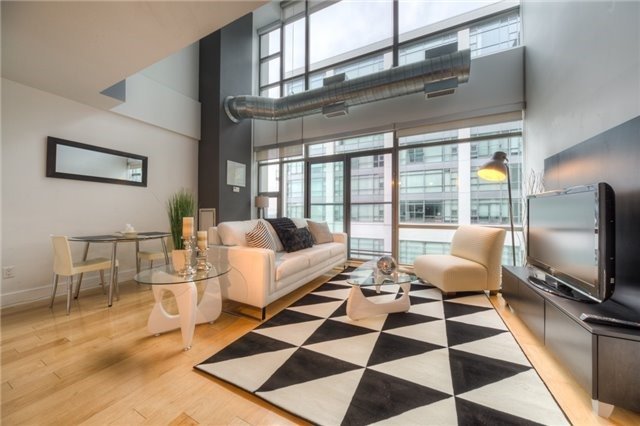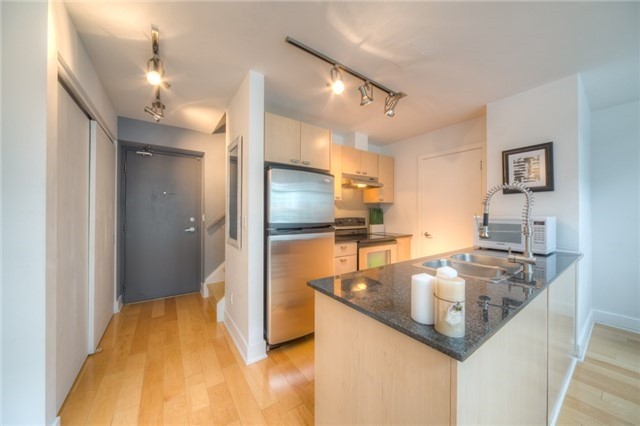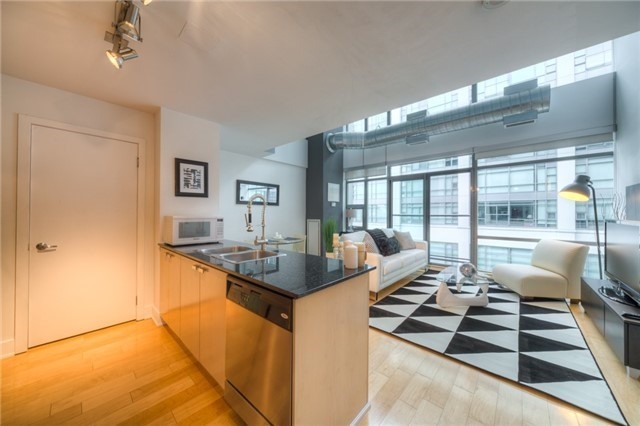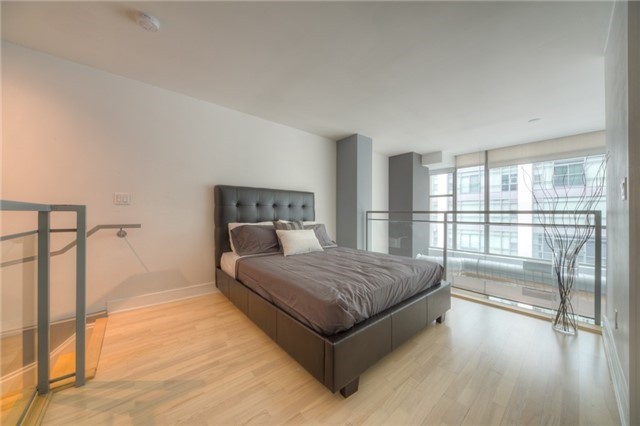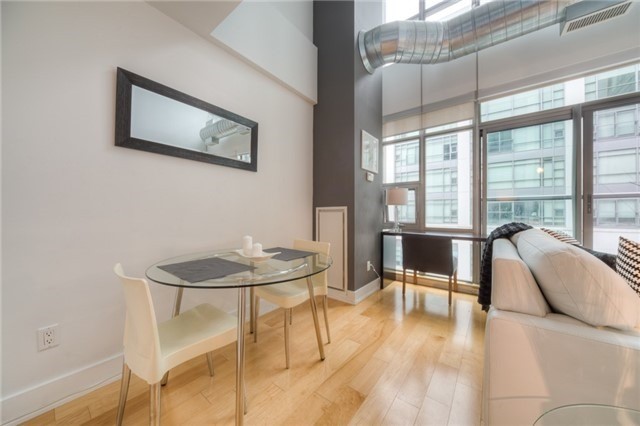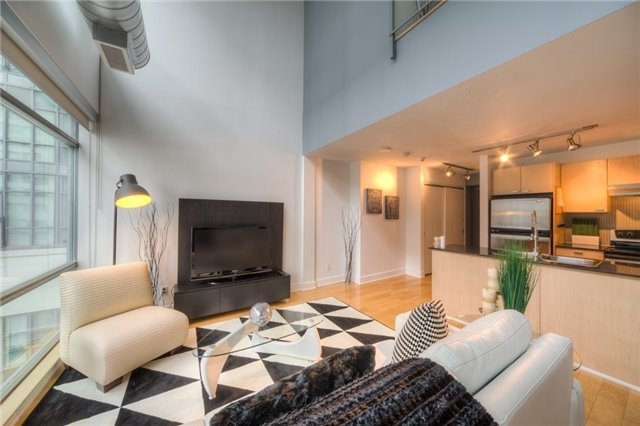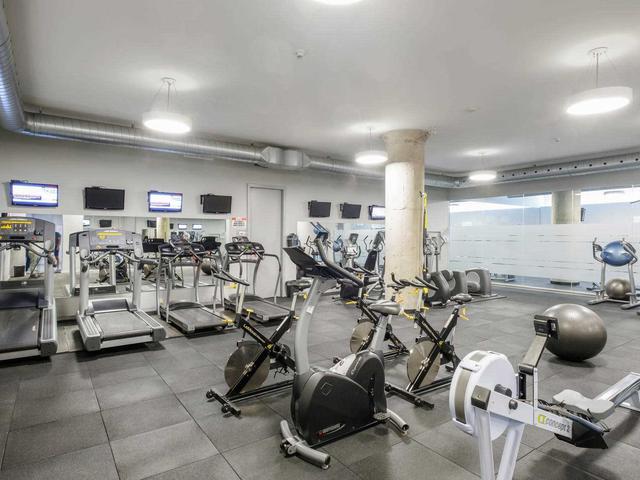 /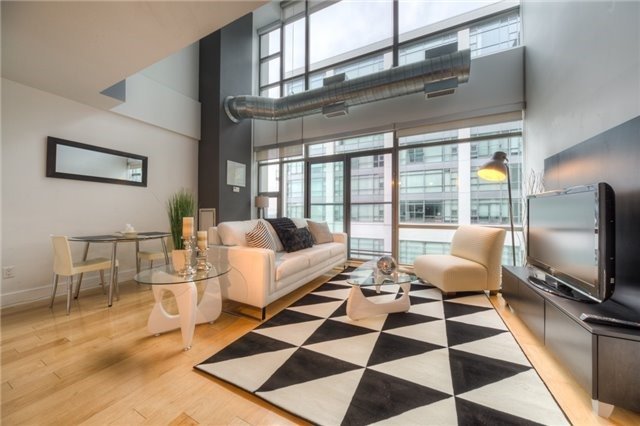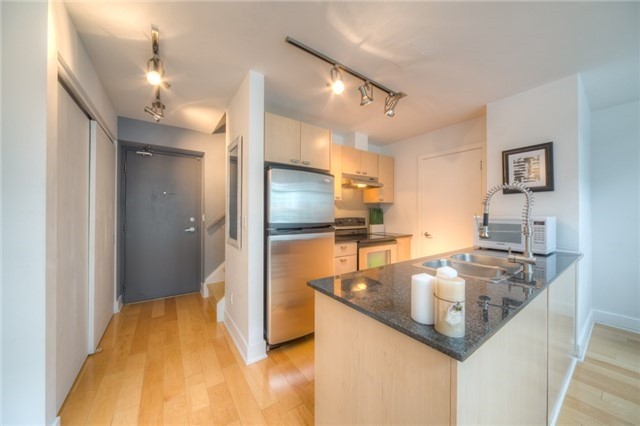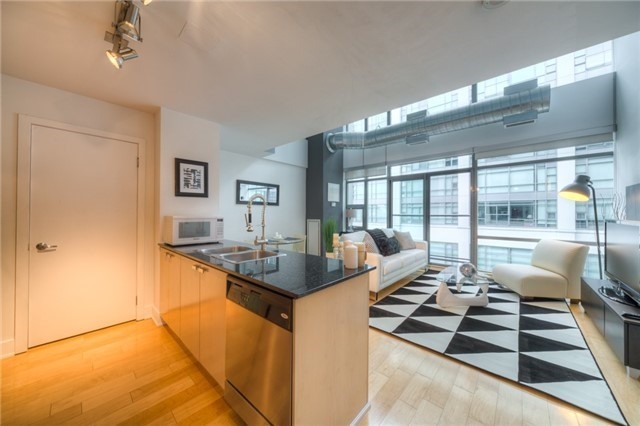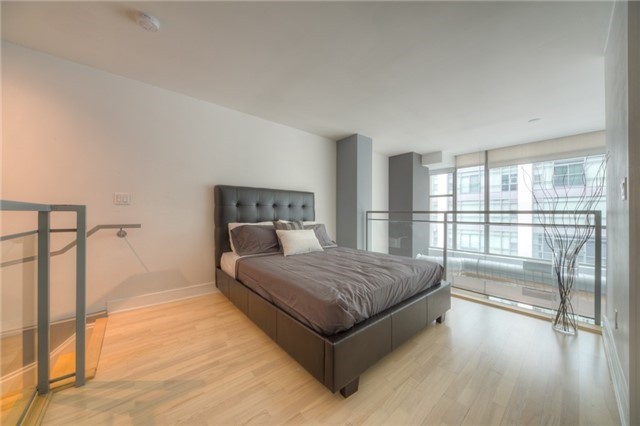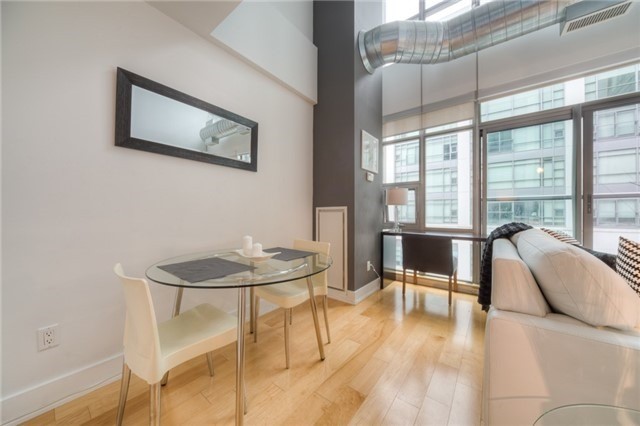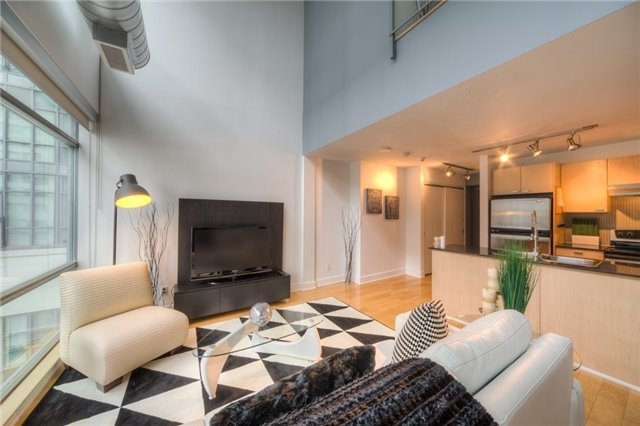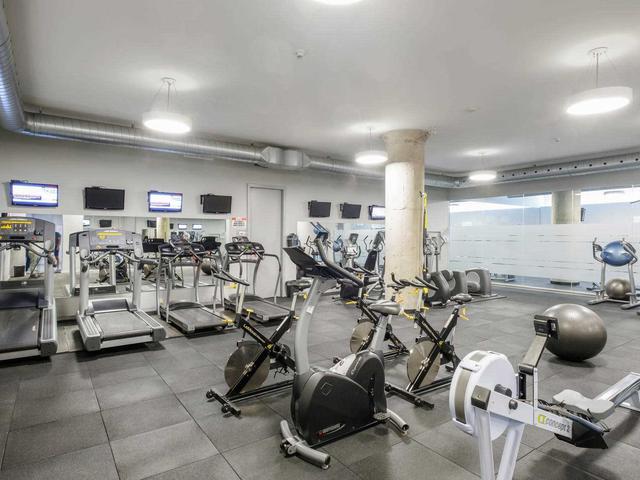 The Apartment:
This beautiful loft suite invites you in with an open layout and modern furnishings.
With an extremely open living and dining space, you can truly appreciate what Incredible light this loft has as the space showcases dramatic 14ft ceilings giving it a very airy feeling.
The kitchen offers the perfect arrangement for meal preparation with the capacity to engage with your audience while cooking. The kitchen is fully equipped with all that you need to make homemade meals! Relax in the open living space after a long day of work.
The bedroom is located on the loft, fully furnished with a queen bed along with complimentary towels and linens.
The Neighbourhood:
The Tip Top Lofts are quite strategically located: an airport, the islands, multiple parks, and the Entertainment District are all around. But it's not just the location that prospective buyers flock to 637 Lake Shore Boulevard West for. In addition to its prime whereabouts, the Tip Top Lofts also have an abundance of historic charm, elegance, and a hint of notoriety.
Lakefront activities include sailing, ferry rides to the island, paddle boarding, and sunbathing — weather permitting of course. Also just next door is Coronation Park, which features plenty of baseball diamonds and picnic tables, providing something for both active and relaxed types.
The Exhibition Place is within walking distance, and residents can easily walk over for special events, while the rest sit in traffic or fight for a place to park.
Union Station can be reached in only 15 minutes from the Tip Top Lofts, from which residents can catch VIA Rail or GO trains to neighbouring cities. Other options for city breaks include walking — yes walking — to Billy Bishop Toronto City Airport, or taking the UP service from Union Station to Pearson International Airport.
The Building
Located on Lake Shore Boulevard West near Bathurst Street, the historic Tip Top Tailor building is hard to miss with its huge bright red 'Tip Top Tailors' sign perched above the roof.
Originally constructed in 1929 by Bishop & Miller, the Art Deco building was a warehouse and office facility for the Toronto clothing retailer. Then, in 2005, the 11-storey property was converted into 256 tastefully refinished Toronto lofts, aptly named Tip Top Lofts. The new residence features classic hard loft styles on the lower floors, while the new upper floors host modern soft lofts.

Request this suite
Request this suite
[contact-form-7 404 "Not Found"]
Additional Info
Wireless Internet
Cable TV
Fully Equipped Kitchen
En-suite washer/dryer
Fitness Facility
Non-Smoking
Toll-Free Help Desk Mon to Sat