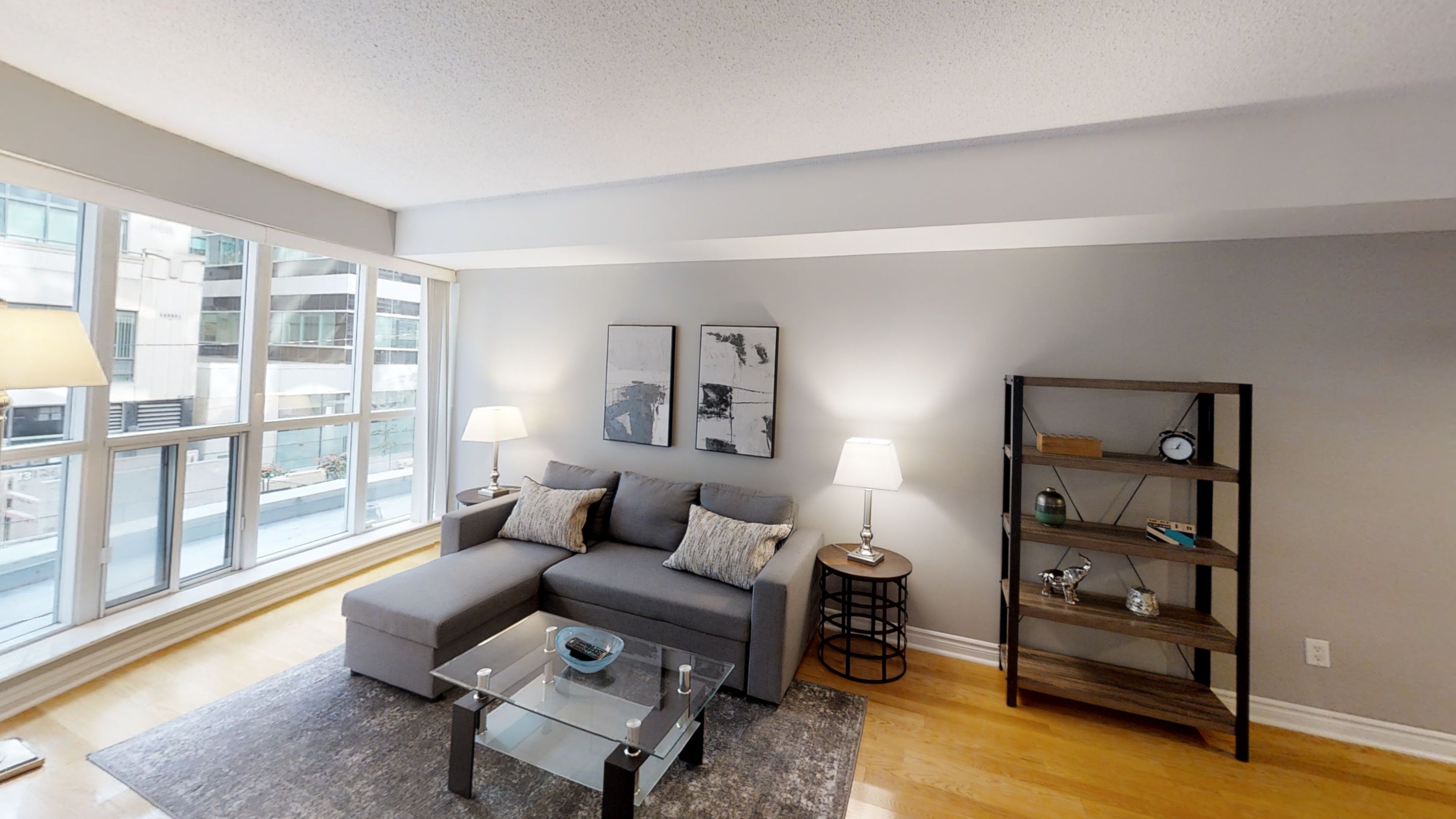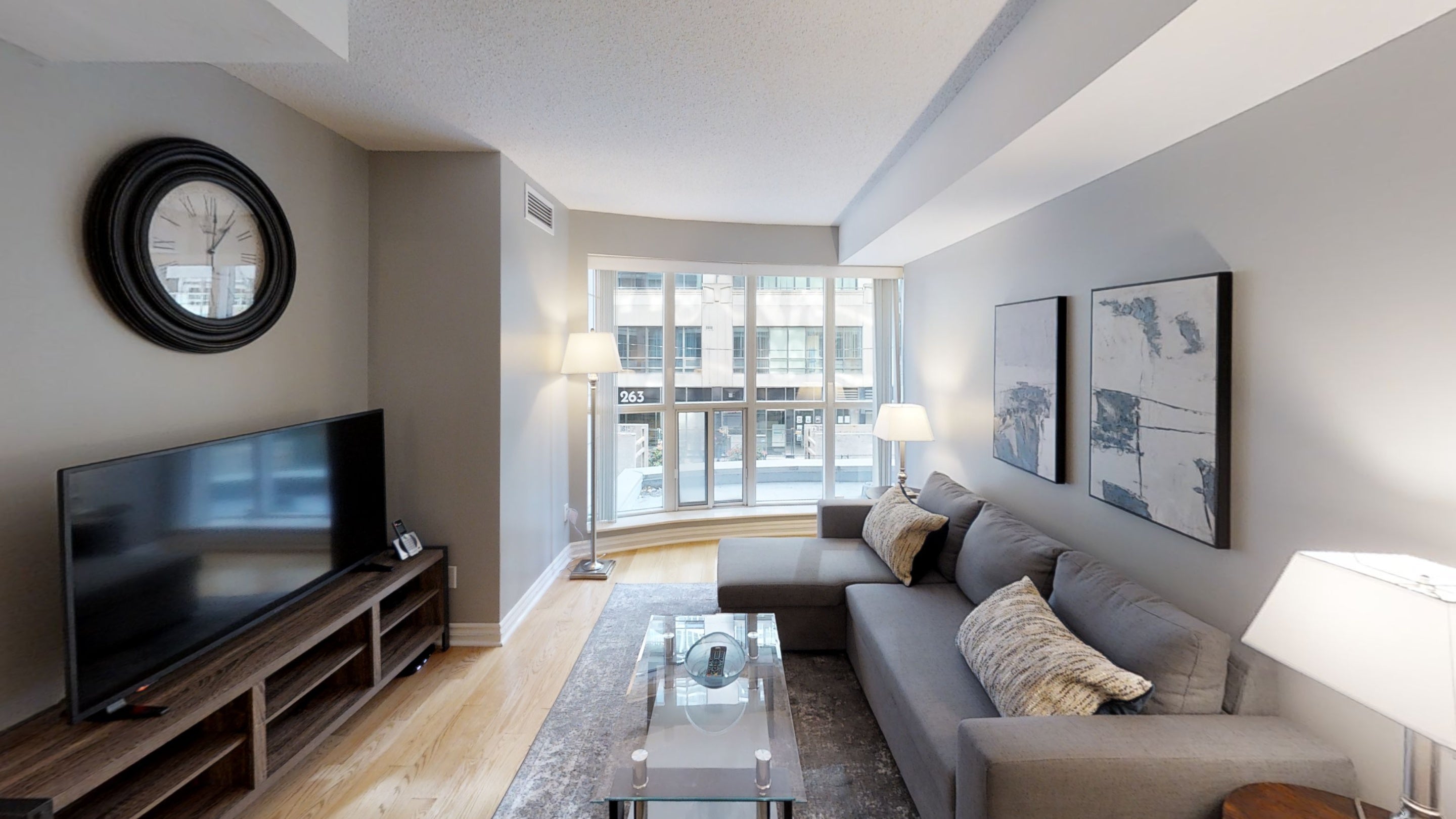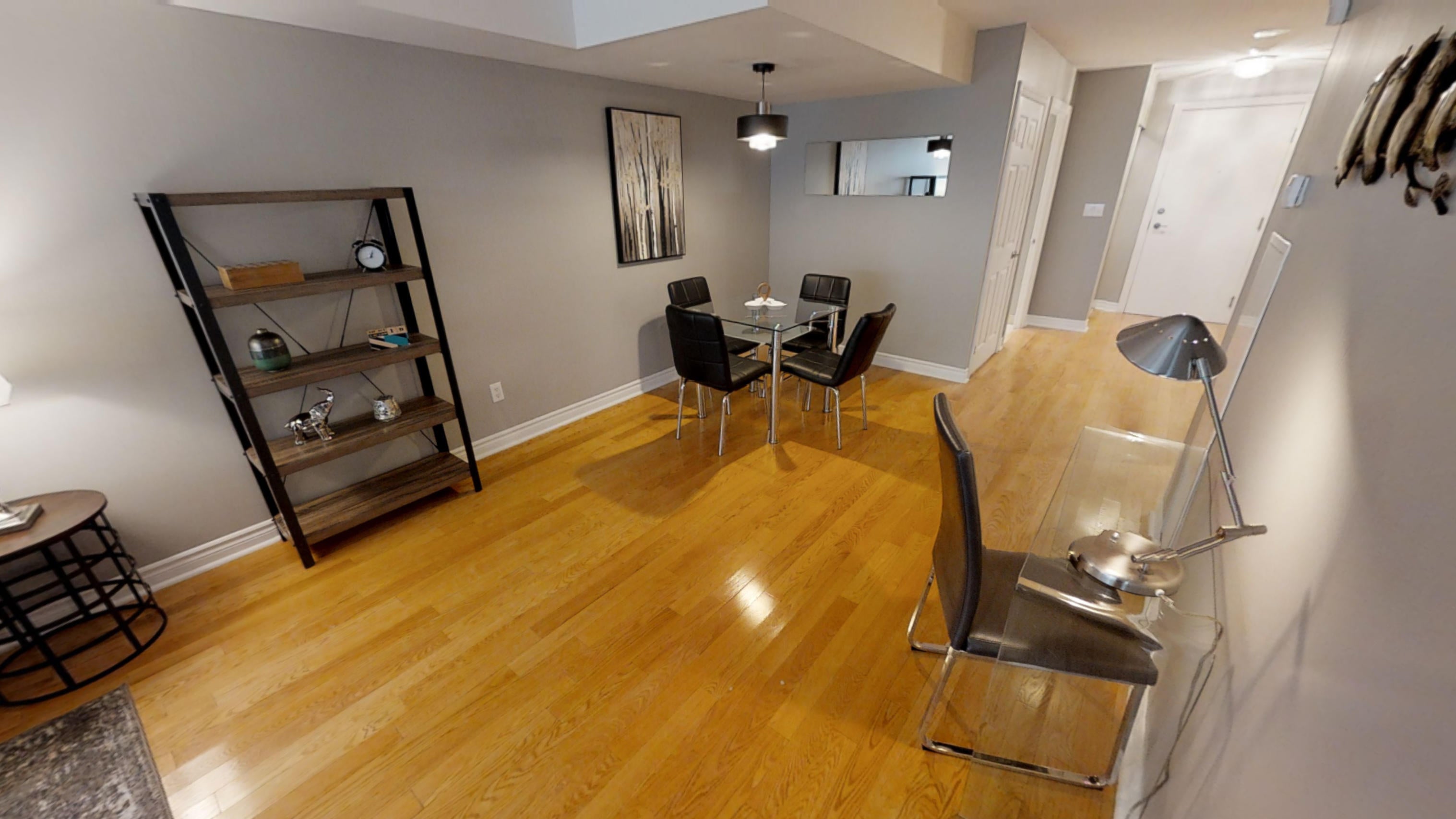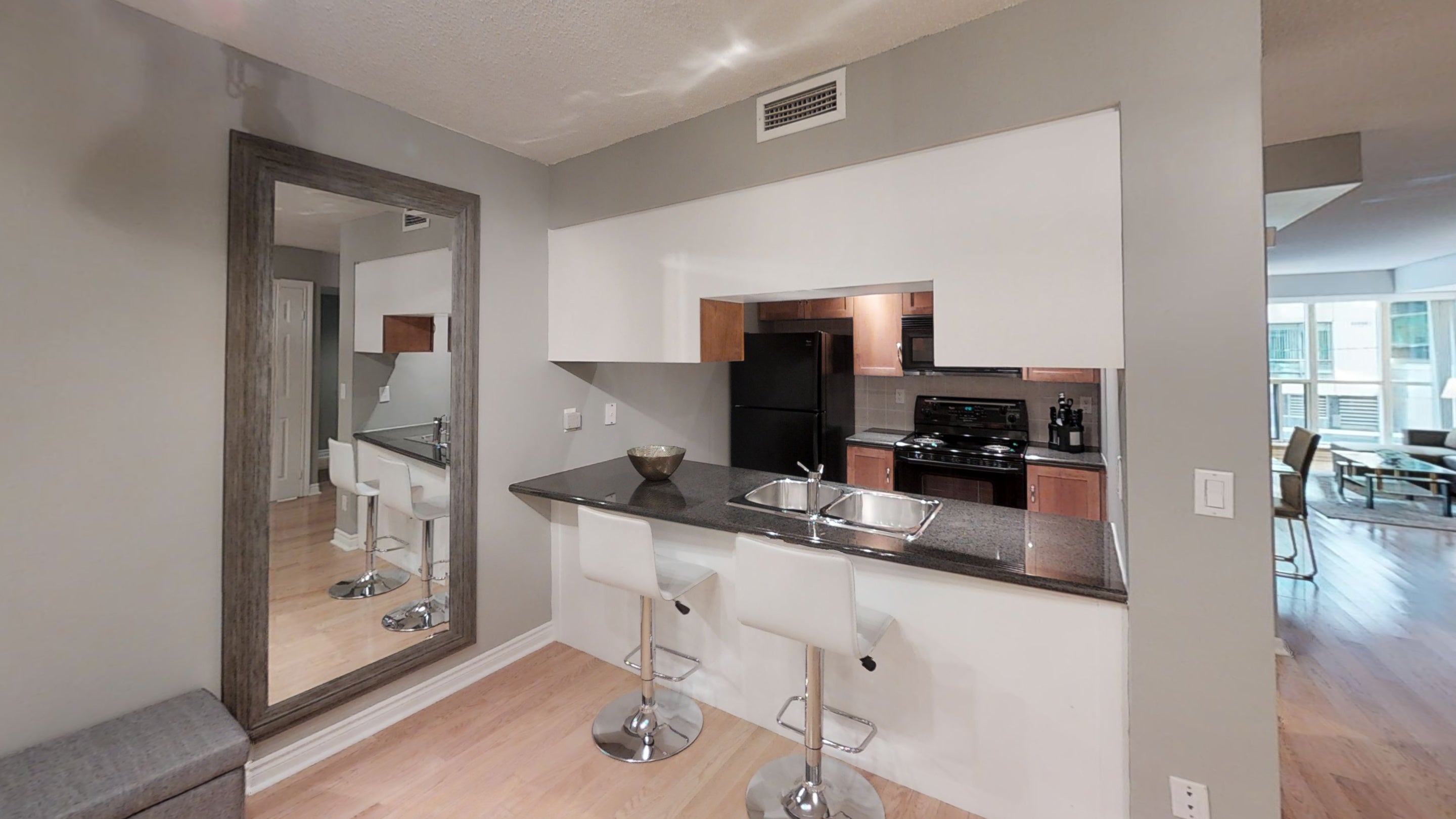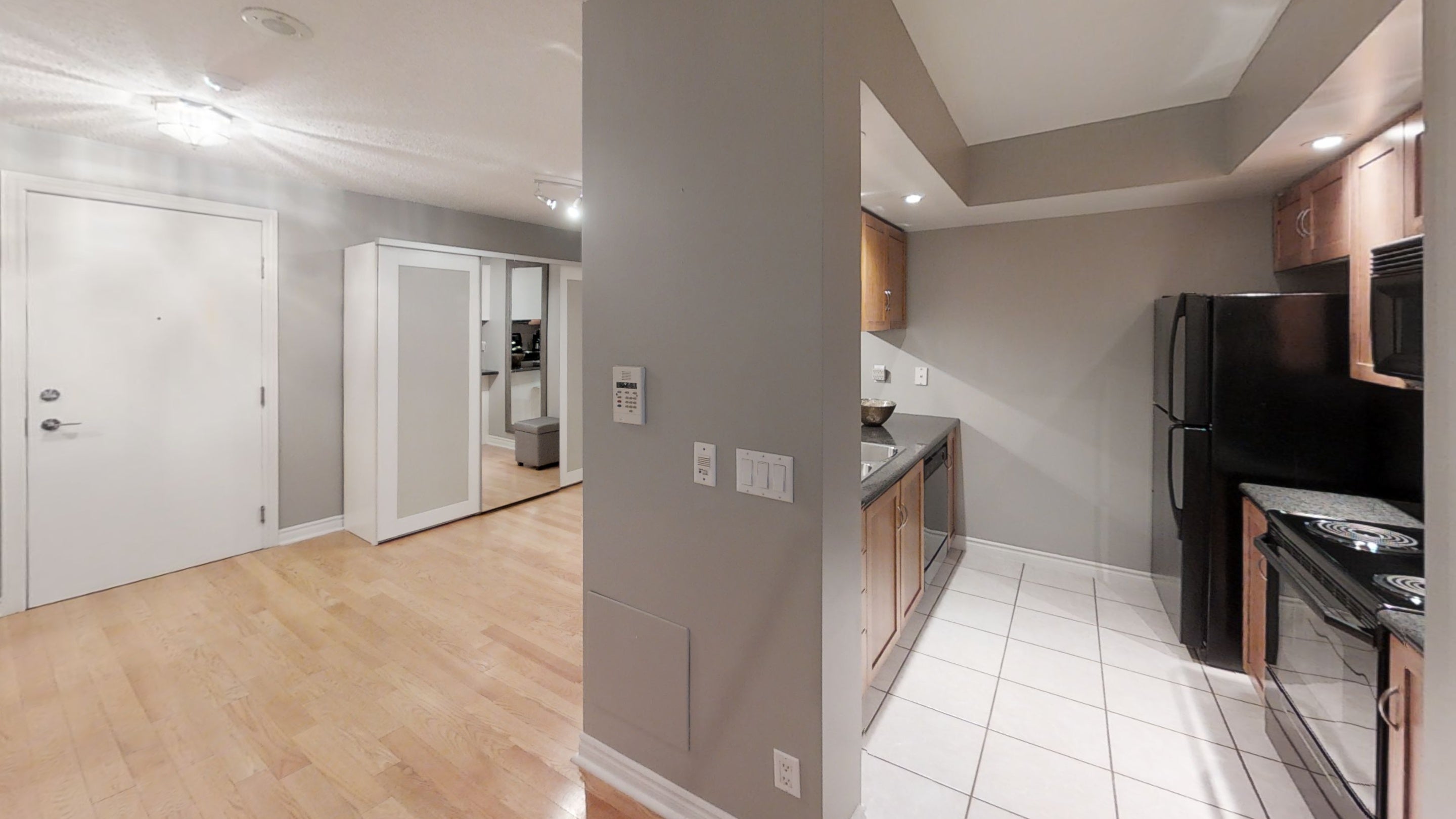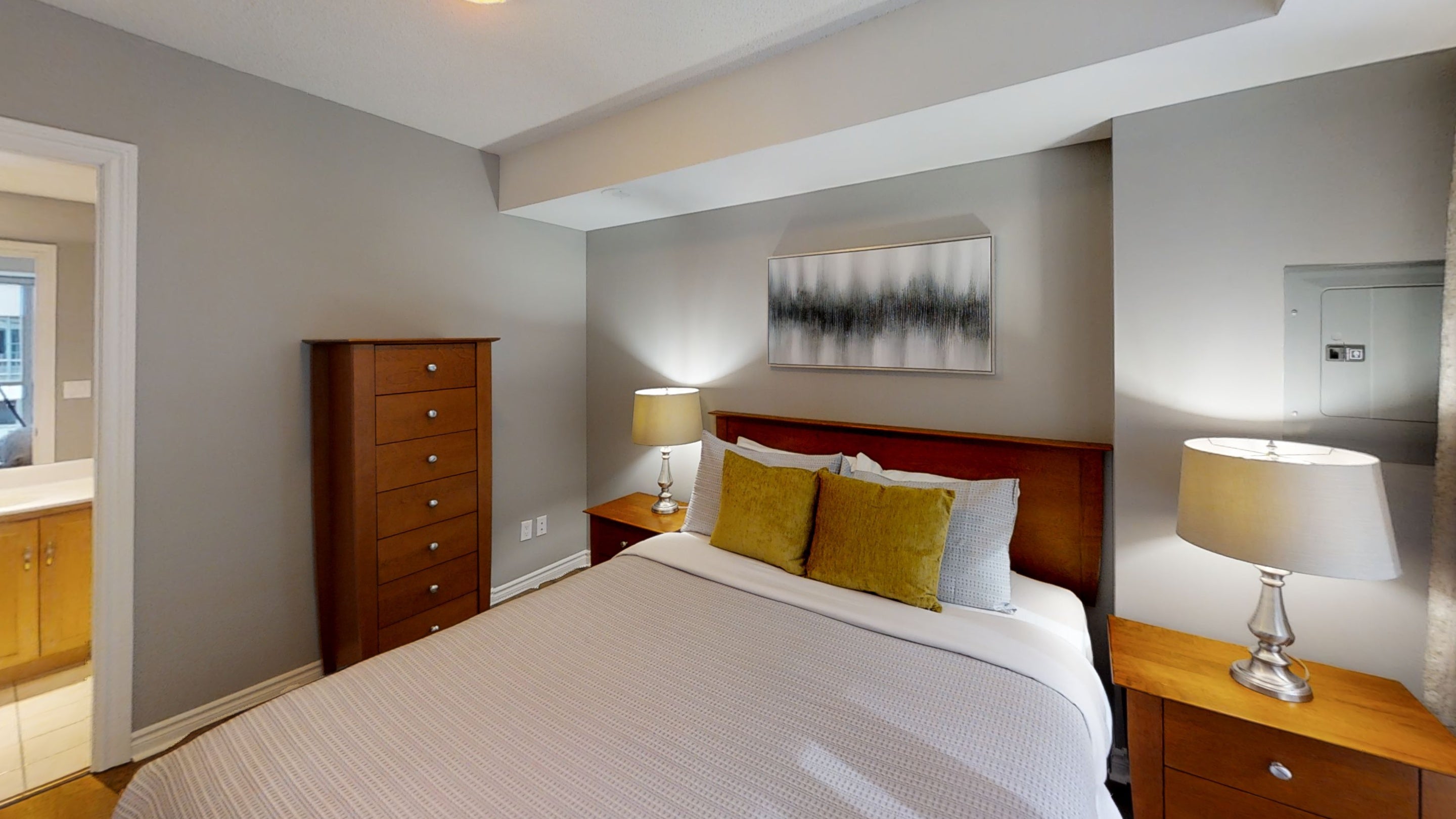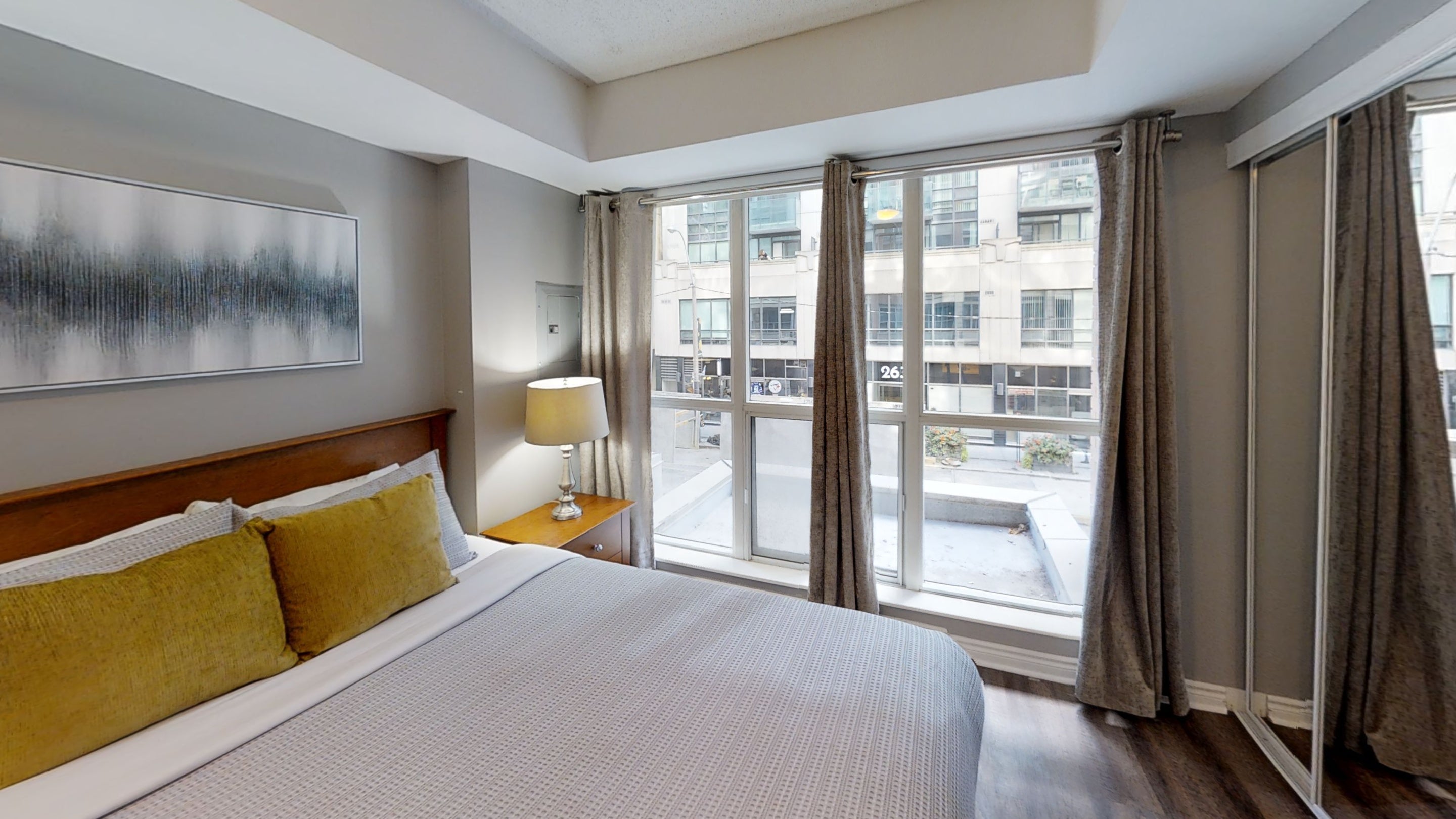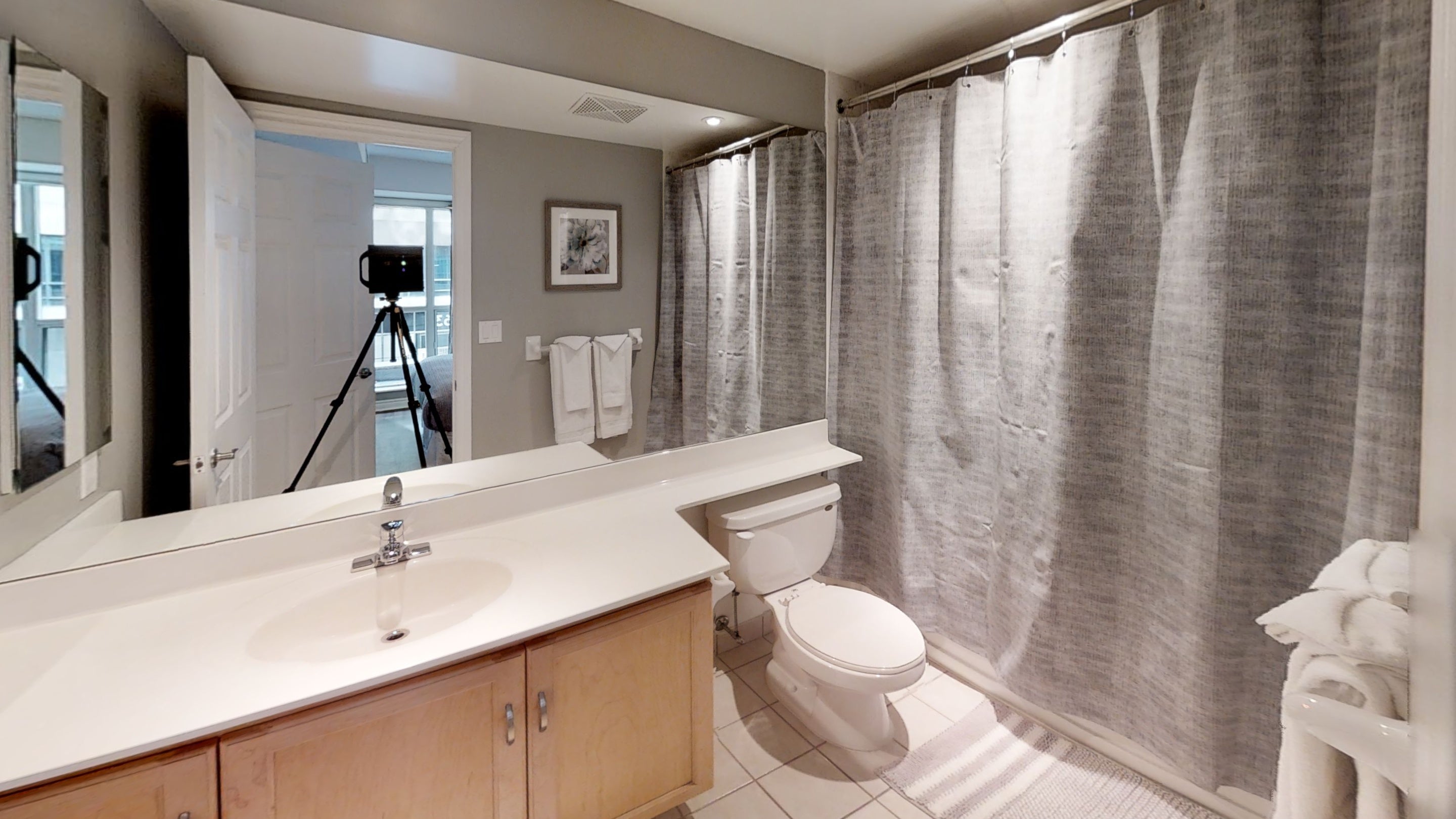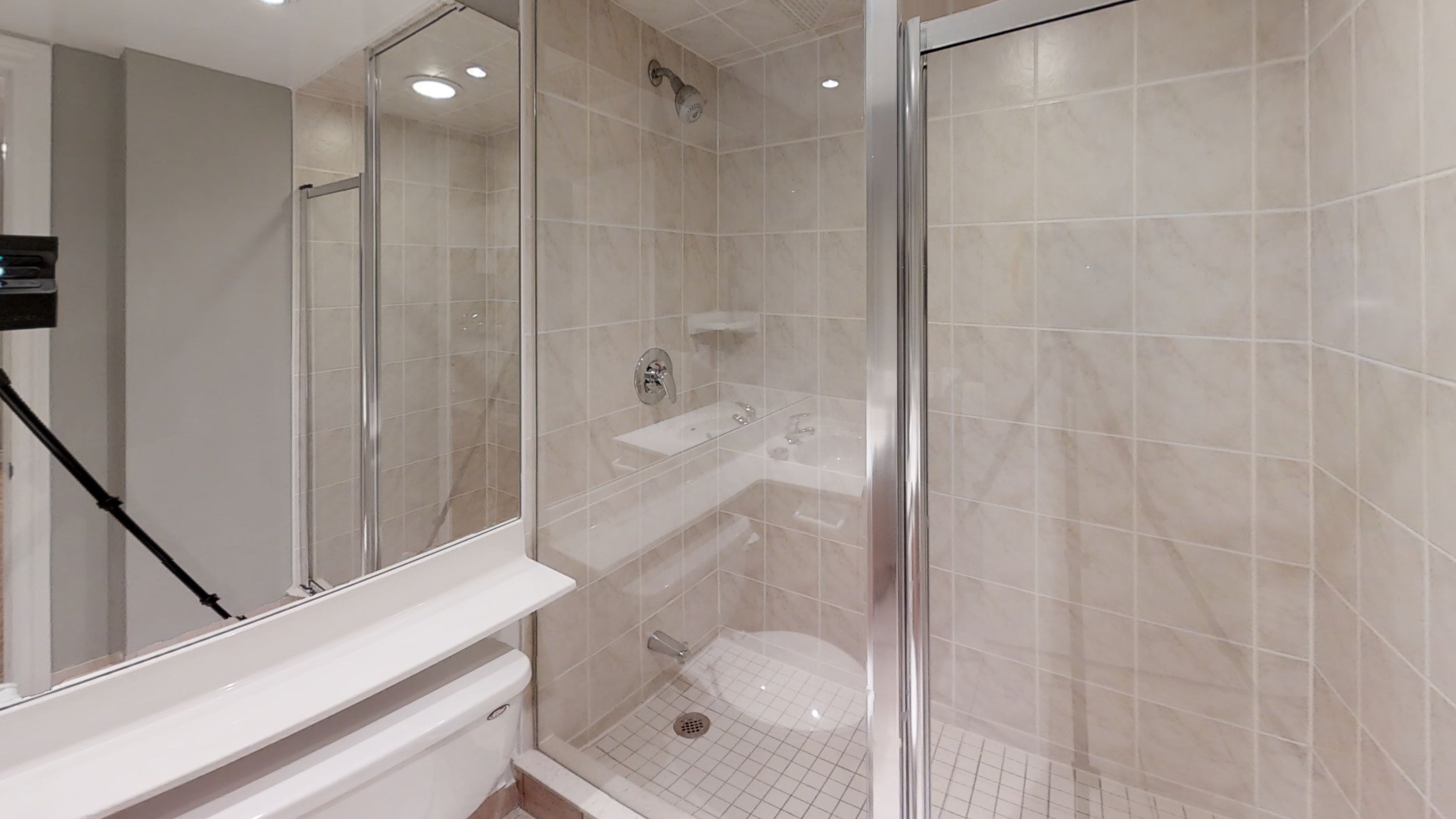 /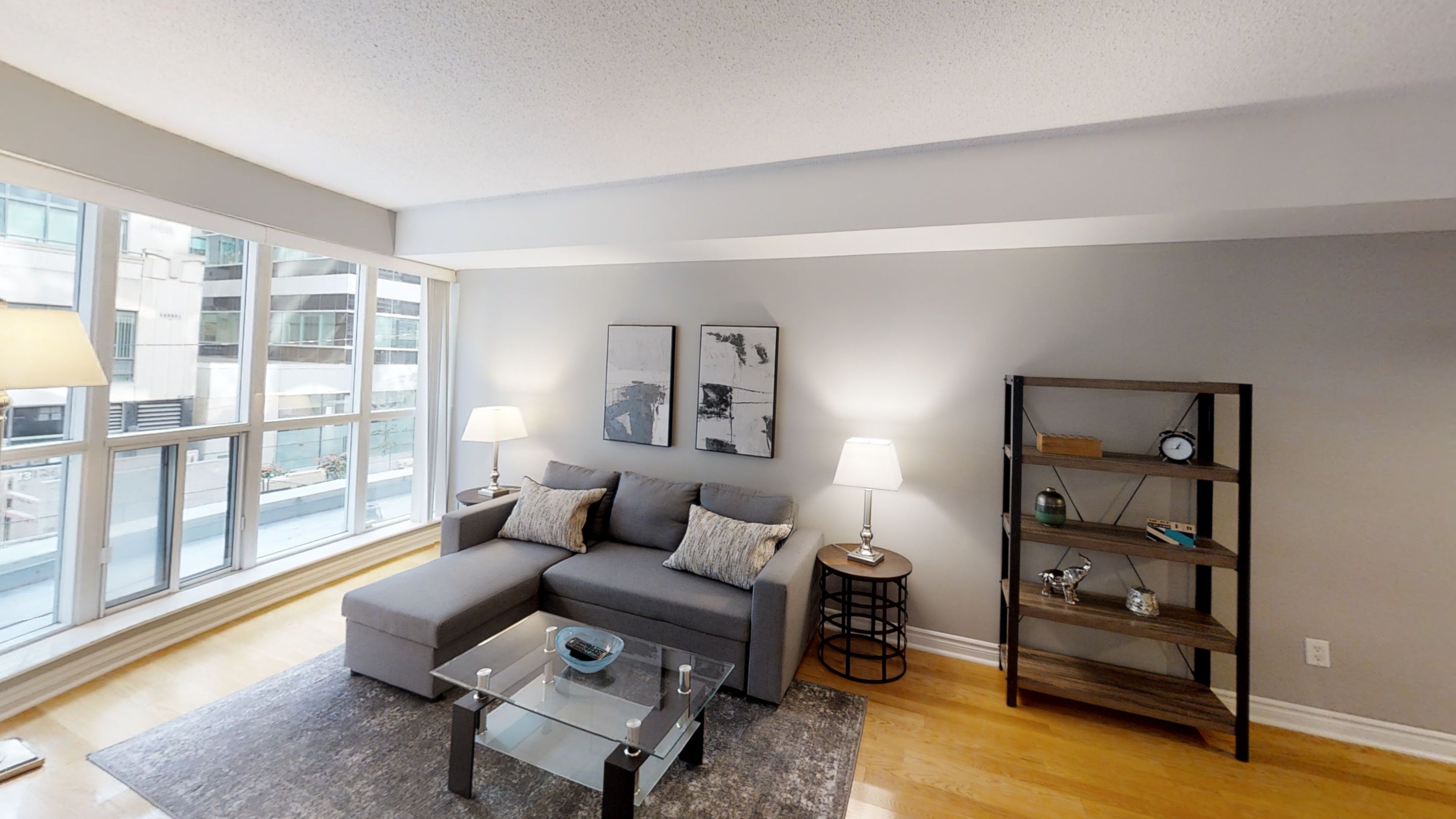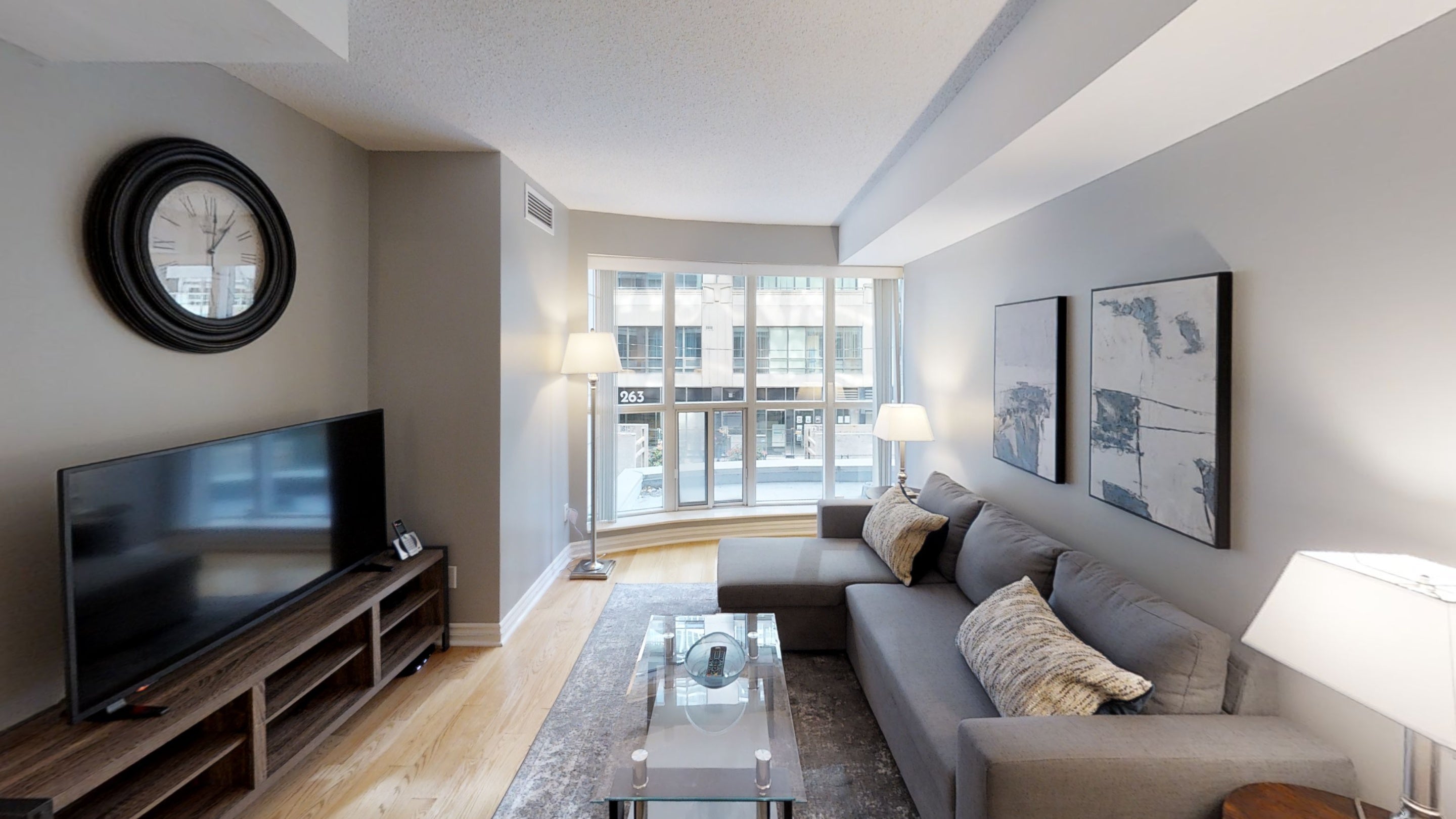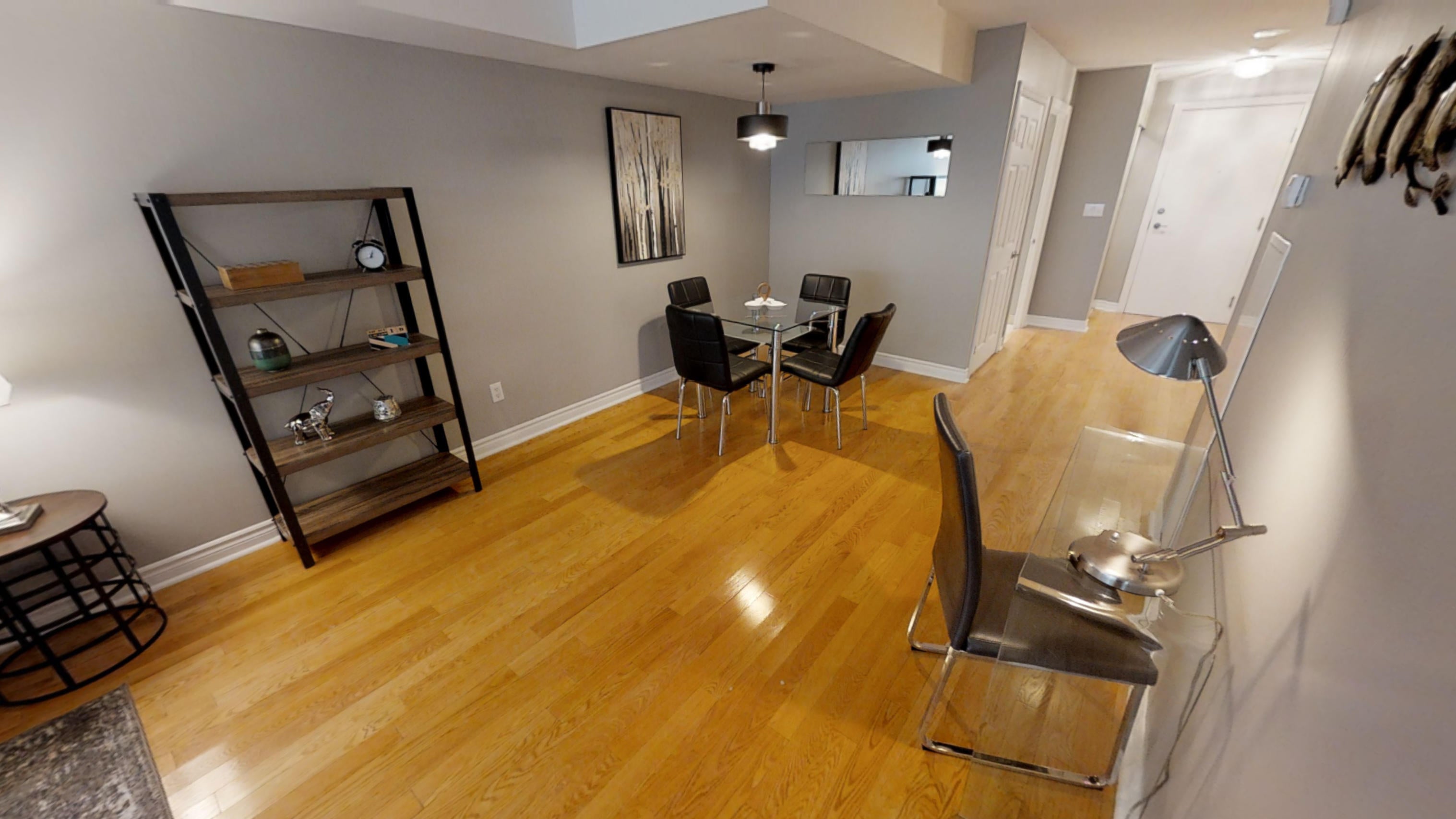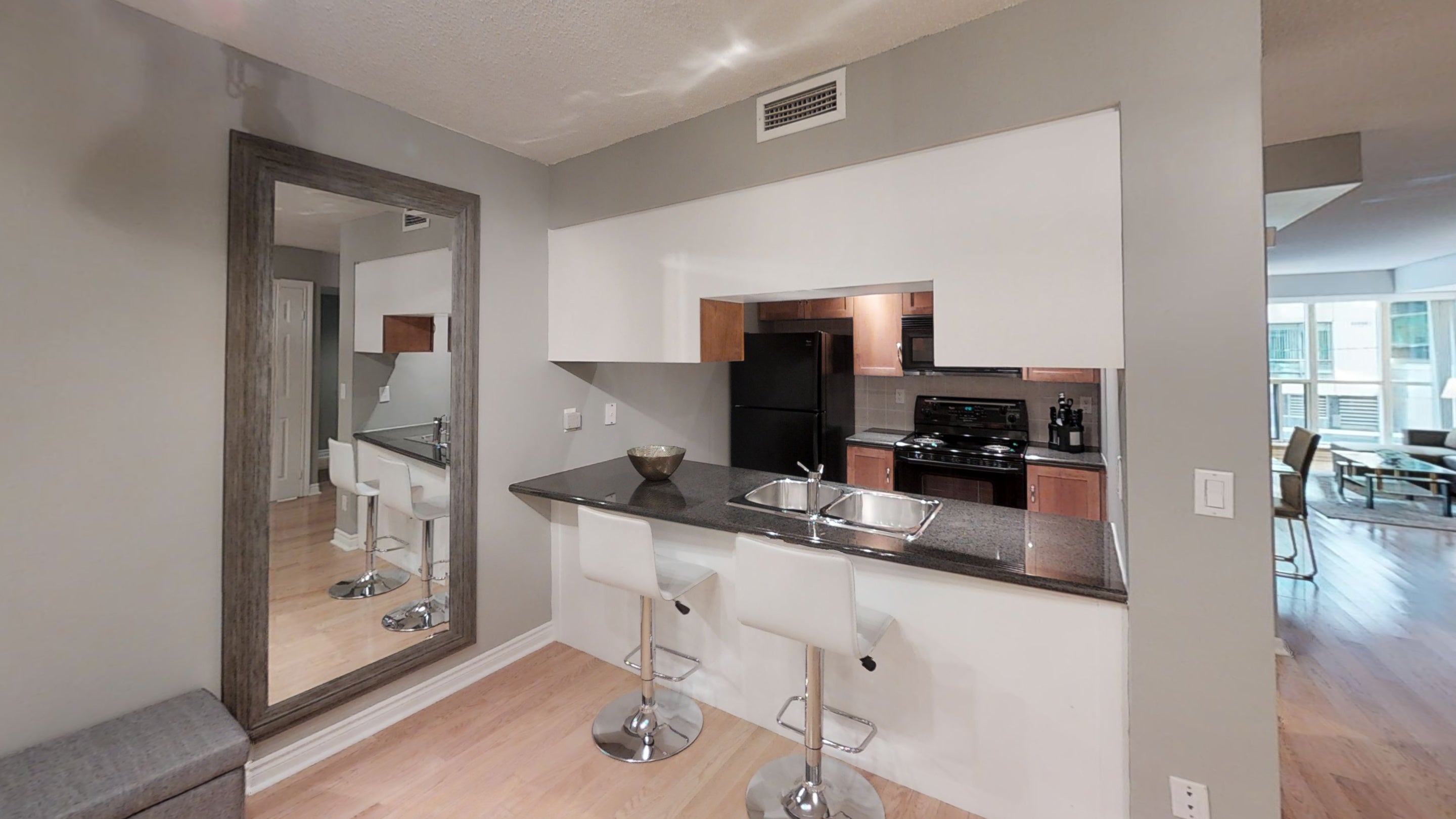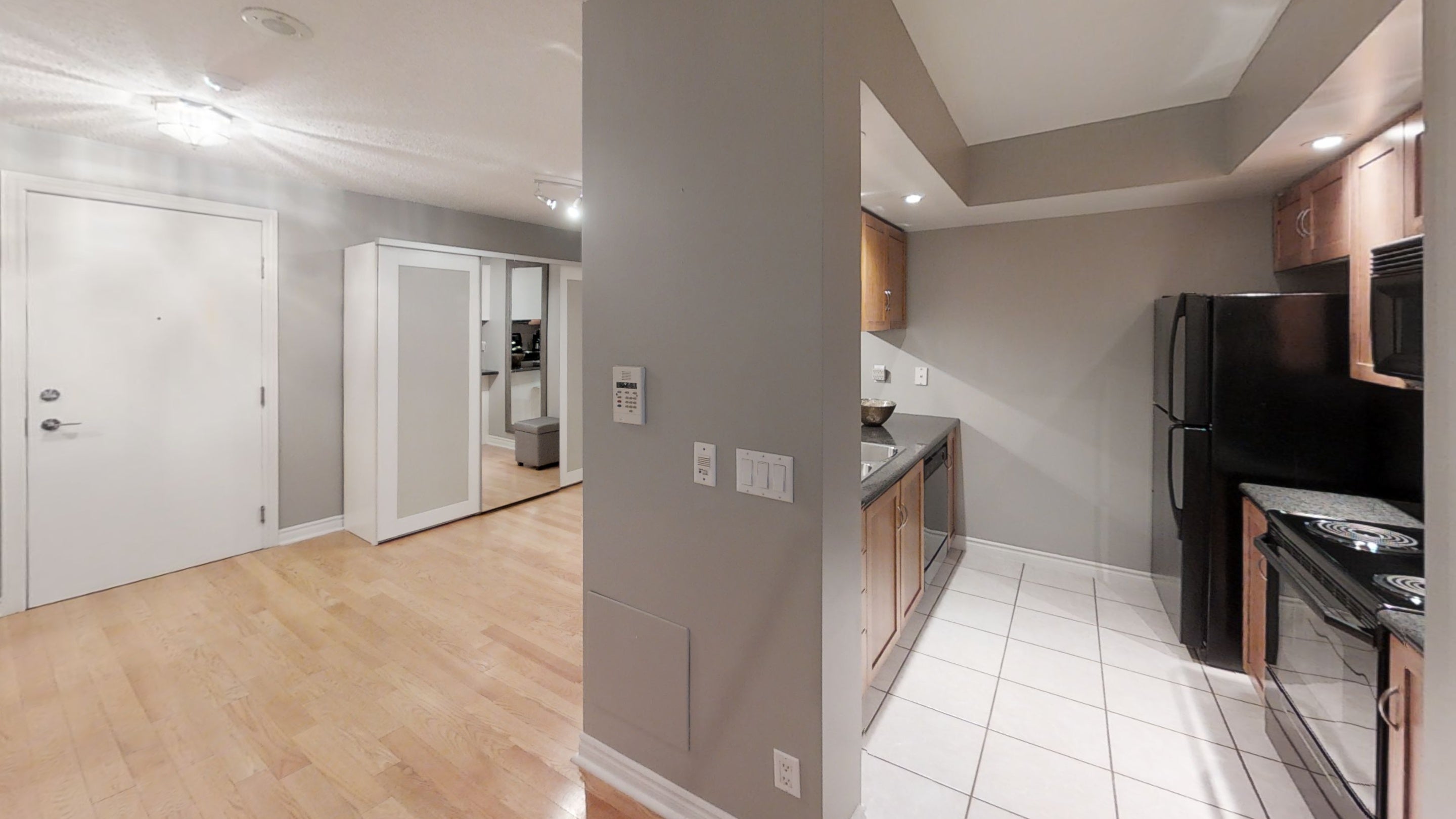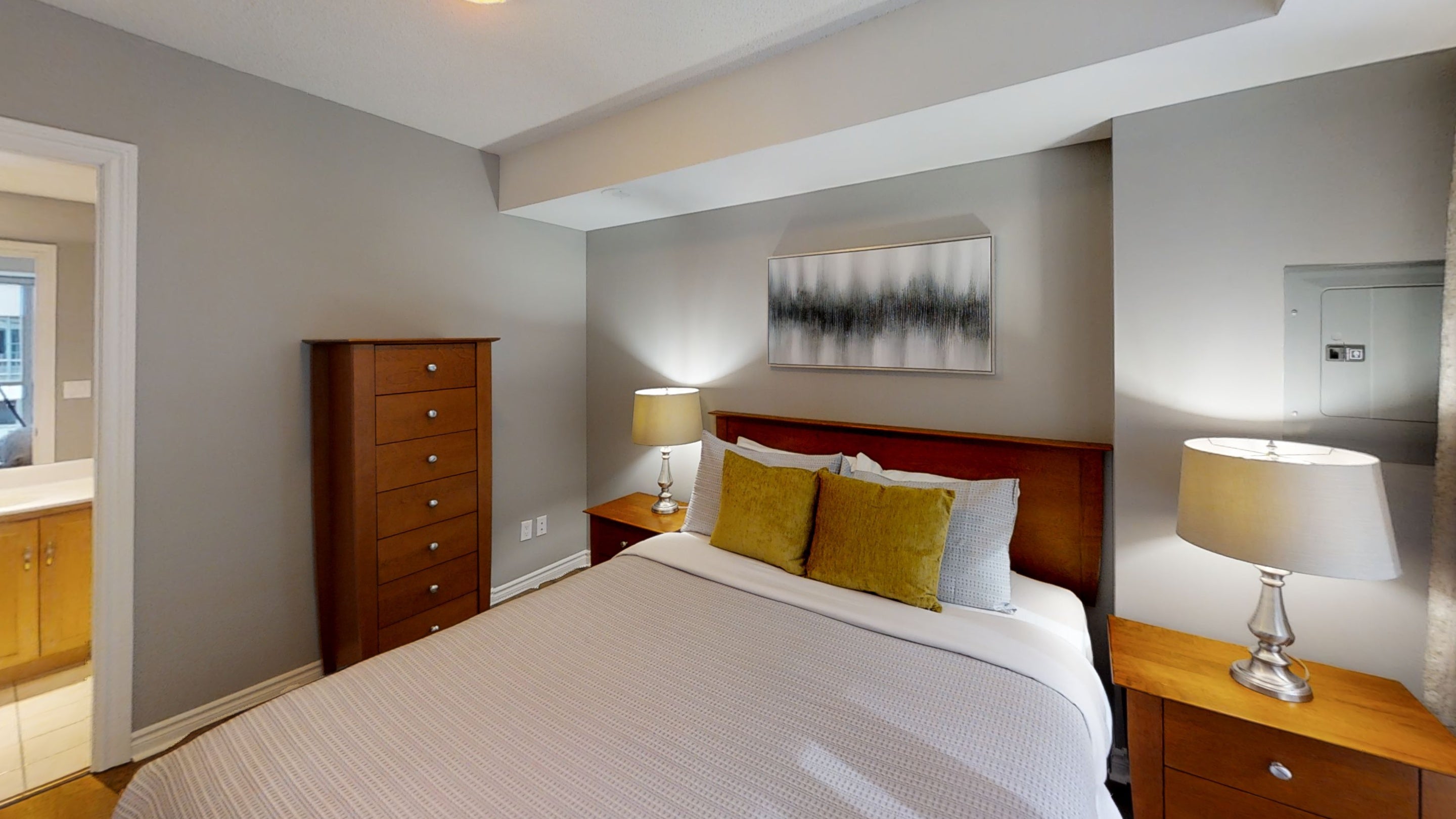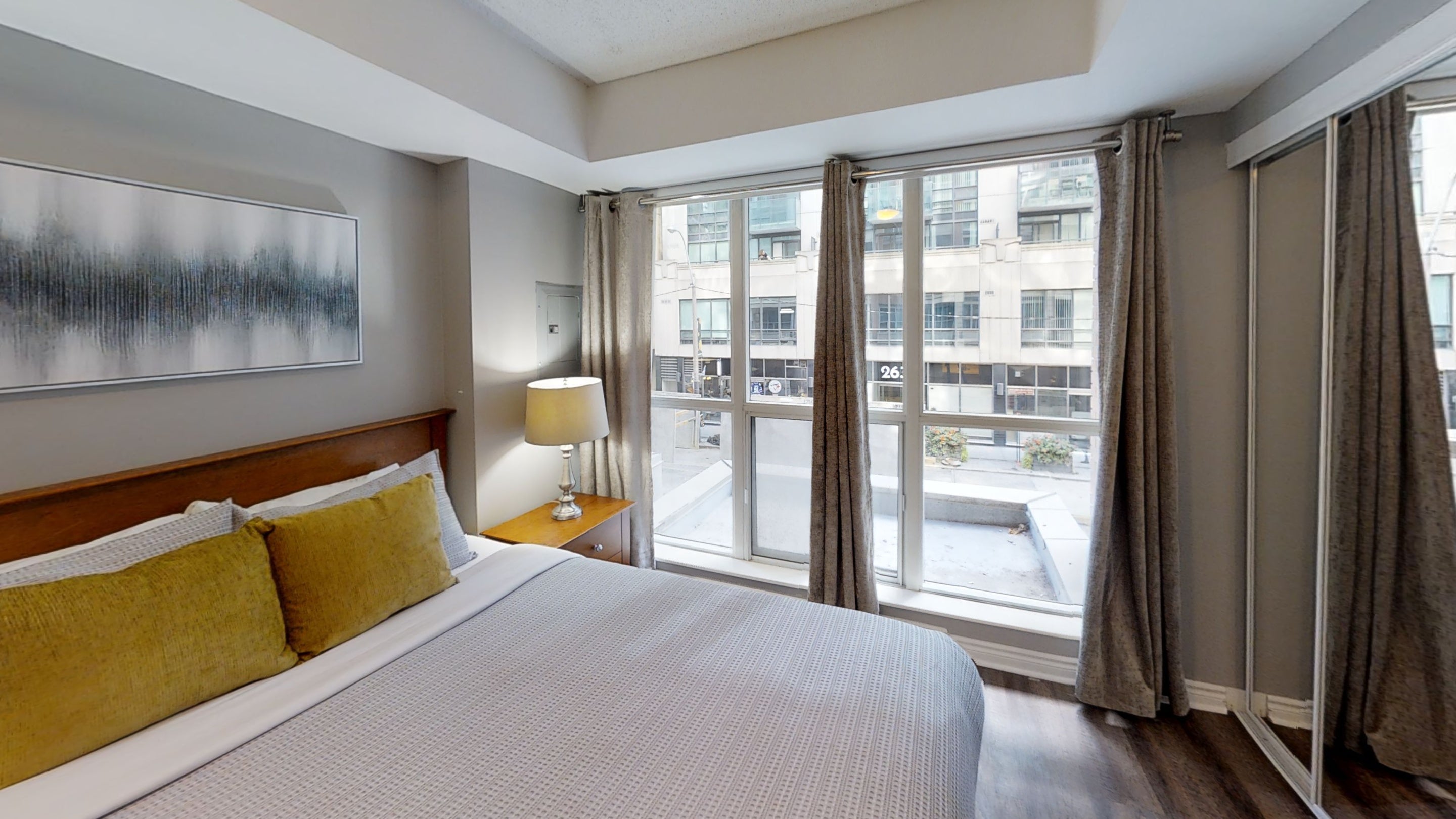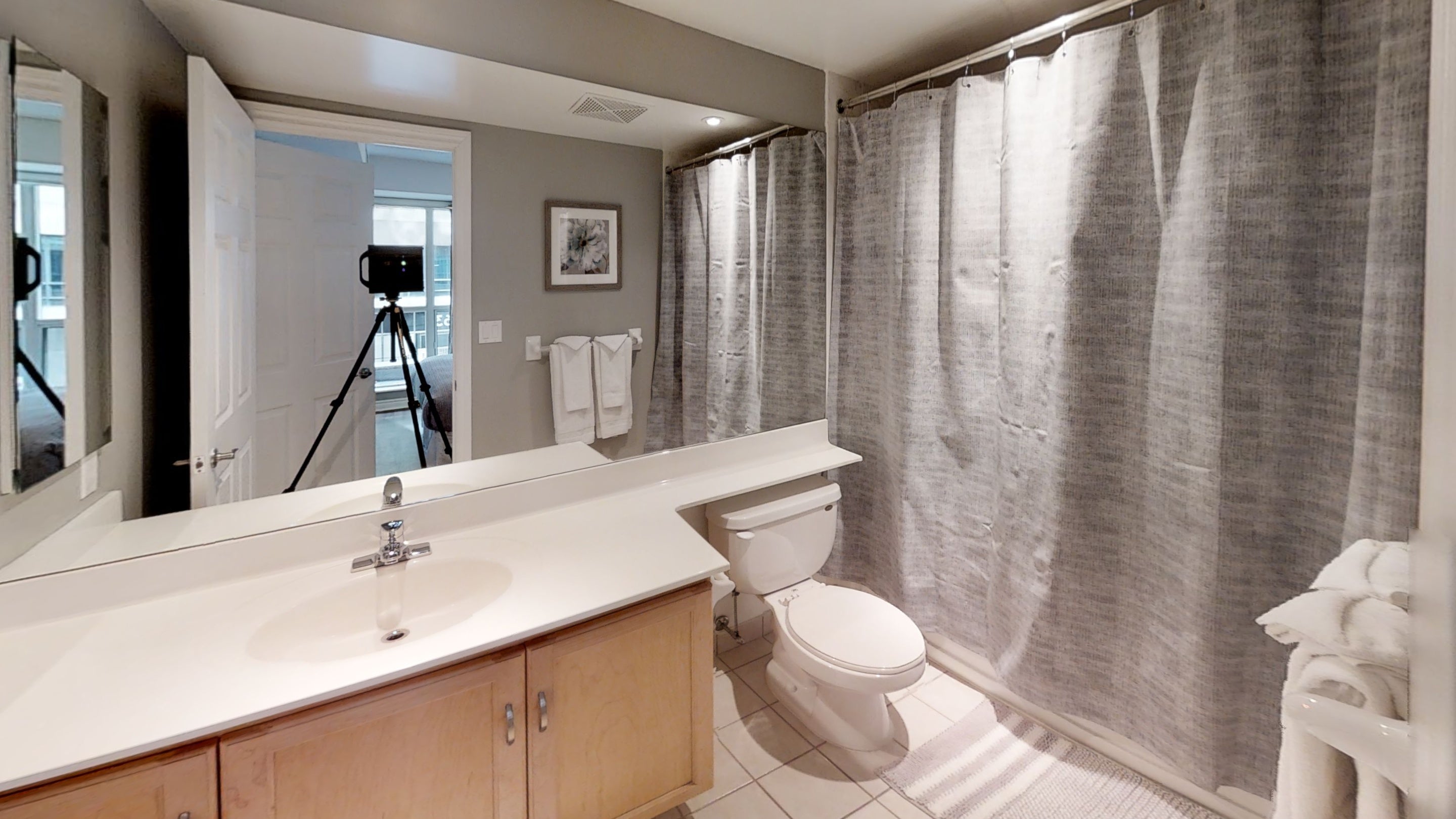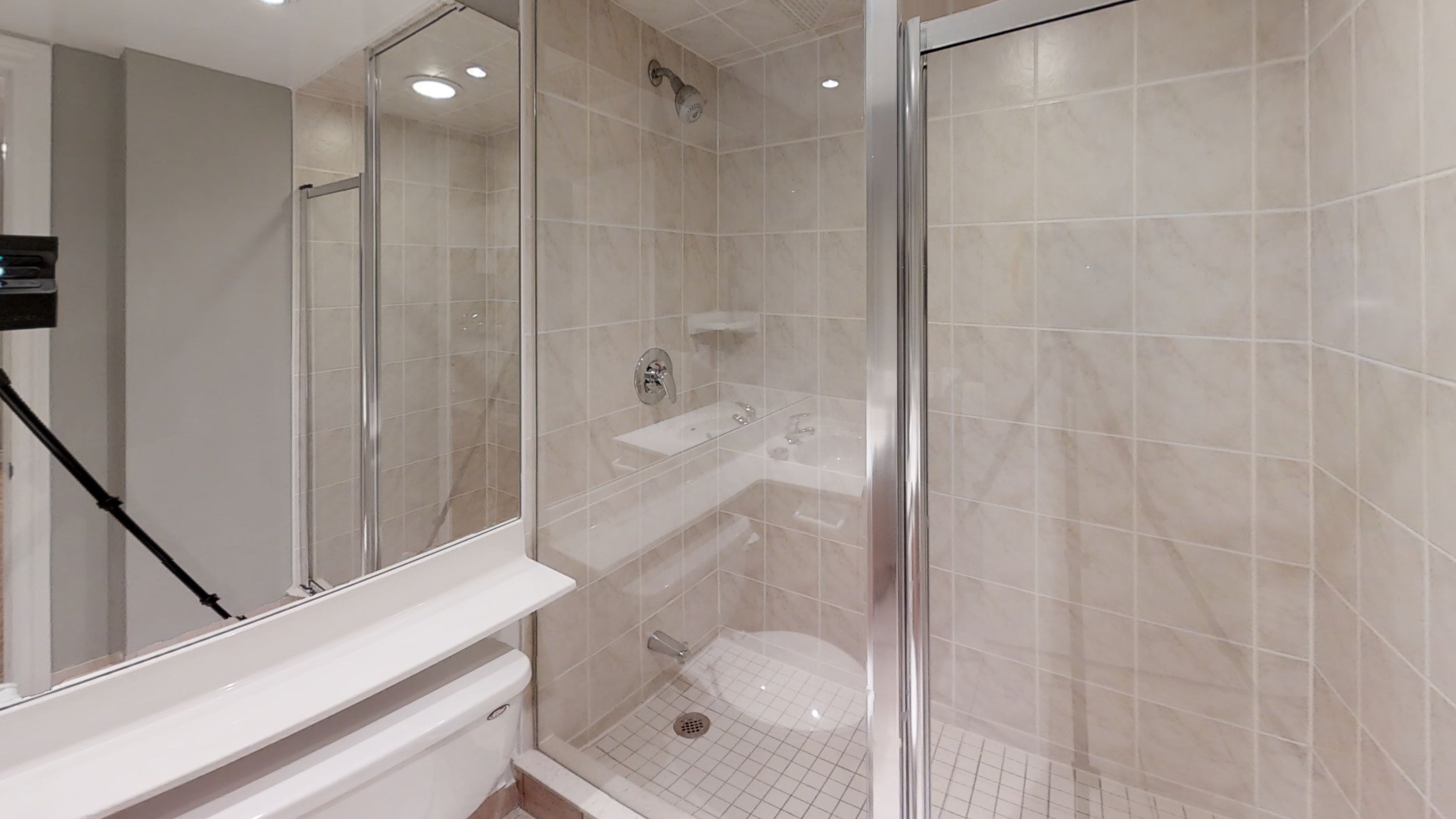 Located in the heart of Toronto's Entertainment District, guests staying in this suite will appreciate this apartment's great location in the city, but also its open floor plan, beautiful kitchen arrangement and private bedroom.
The apartment has an open floor plan of the main living space and kitchen. In this kitchen are all the main appliances such as refrigerator, oven, and microwave. As a furnished apartment, the kitchen also features small appliances, glassware, flatware, dishes, and pots and pans so that all you need are the groceries if you want to enjoy a home-cooked meal. Across from the kitchen is a glass dining table with seating for four.
The living space has a comfortable sofa bed (perfect for overnight guests), large flat-screen television, and an elongated glass table for those guests who would like to get some work done during their stay. A plush rug, comfy pillows and a warm blanket are also here to keep you cozy during those long binges of your favourite show.
Looking to recharge after a long day at work? This bedroom features a queen-sized bed, with pillows and linens ready for you when you move in. The bedroom features a second personal flat-screen television, mounted to the wall, as well as two nightstands and considerable closet space.
The bathroom in this one bedroom furnished apartment features a combination tub and shower, toilet, and a sink with plenty of counter space as well as storage underneath. All linens – including bath towels, pillows, bedding, and linens, are complimentary. The second bathroom has a walk-in shower located in the common areas.
The Neighbourhood
Guests looking for a furnished apartment in Toronto will find the Icon E suite nestled in one of the most vibrant areas in Toronto. Centrally located, you will find that a five minute walk in any direction will take you to great food, bustling business centres, and plenty of entertainment.
The Entertainment District is an ideal location for public transit, also. you will be minutes away from several subway and streetcar stops, which give you some of the quickest access to the rest of the city.
The Building
The perks of living in this Toronto furnished suite don't end at your doorstop. Some of Icon's building amenities include a rooftop BBQ area that has great views of the Toronto skyline, as well as a billiards room, an expansive fitness centre, and a 15 foot whirlpool where guests can relax in all year round
Request this suite
Walk Score
How to Book
Request this suite
Request this suite
[contact-form-7 404 "Not Found"]
Walk In Score
How to Book
Instant Booking
Additional Info
Wireless Internet
Cable TV
Fully Equipped Kitchen
En-suite washer/dryer
Paid Parking
Fitness Facility
Non-Smoking
Toll-Free Help Desk Mon to Sat