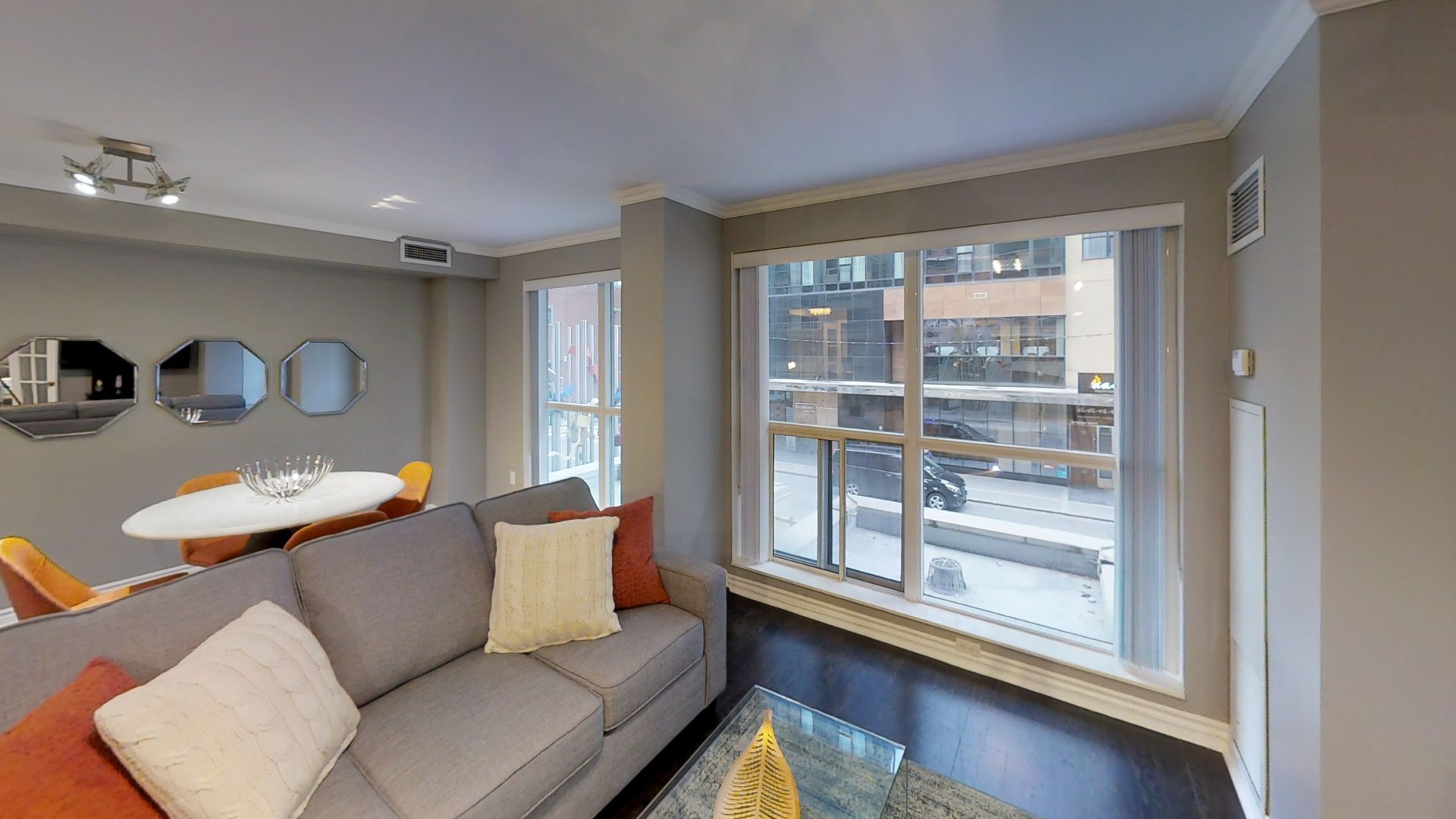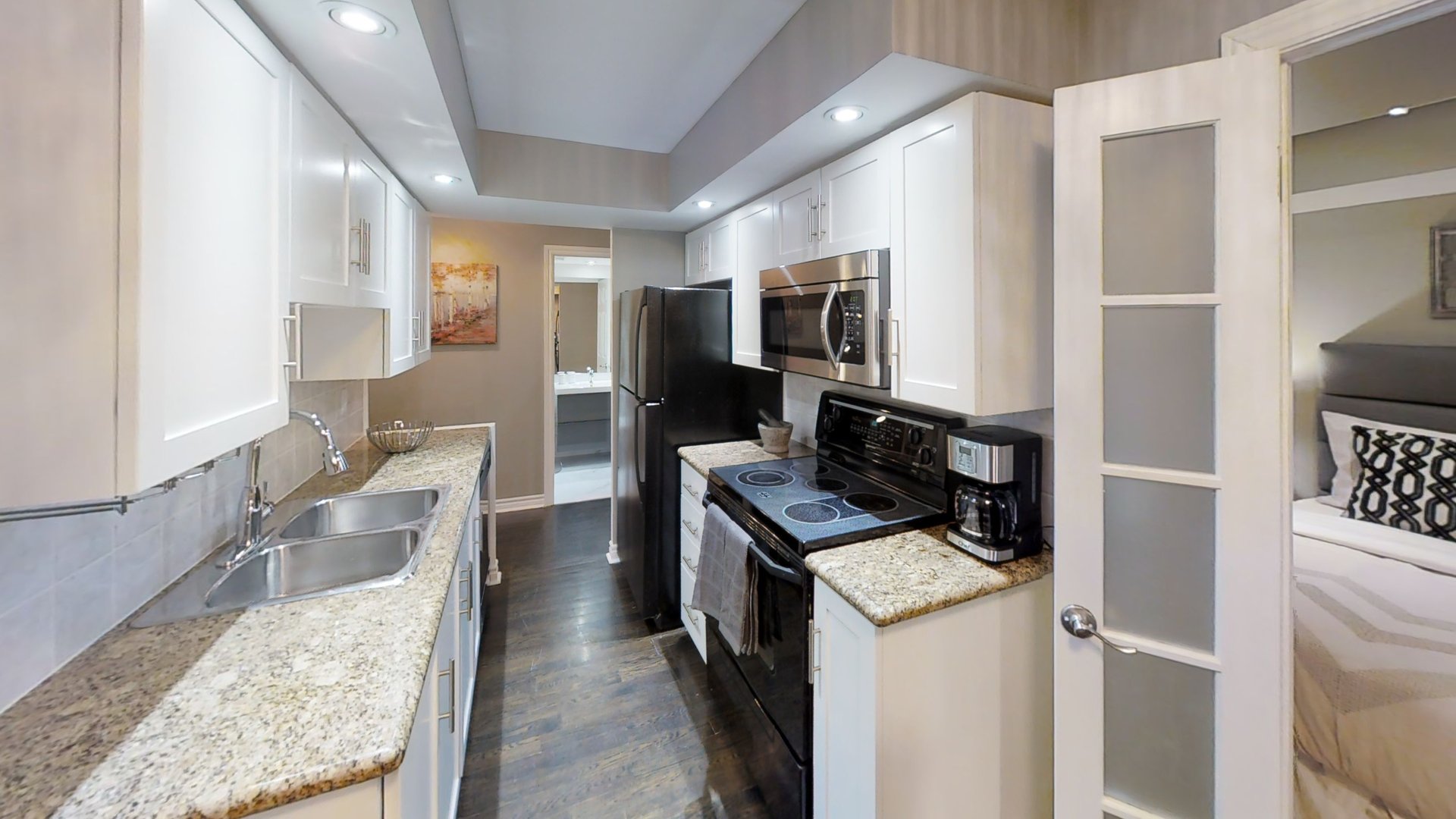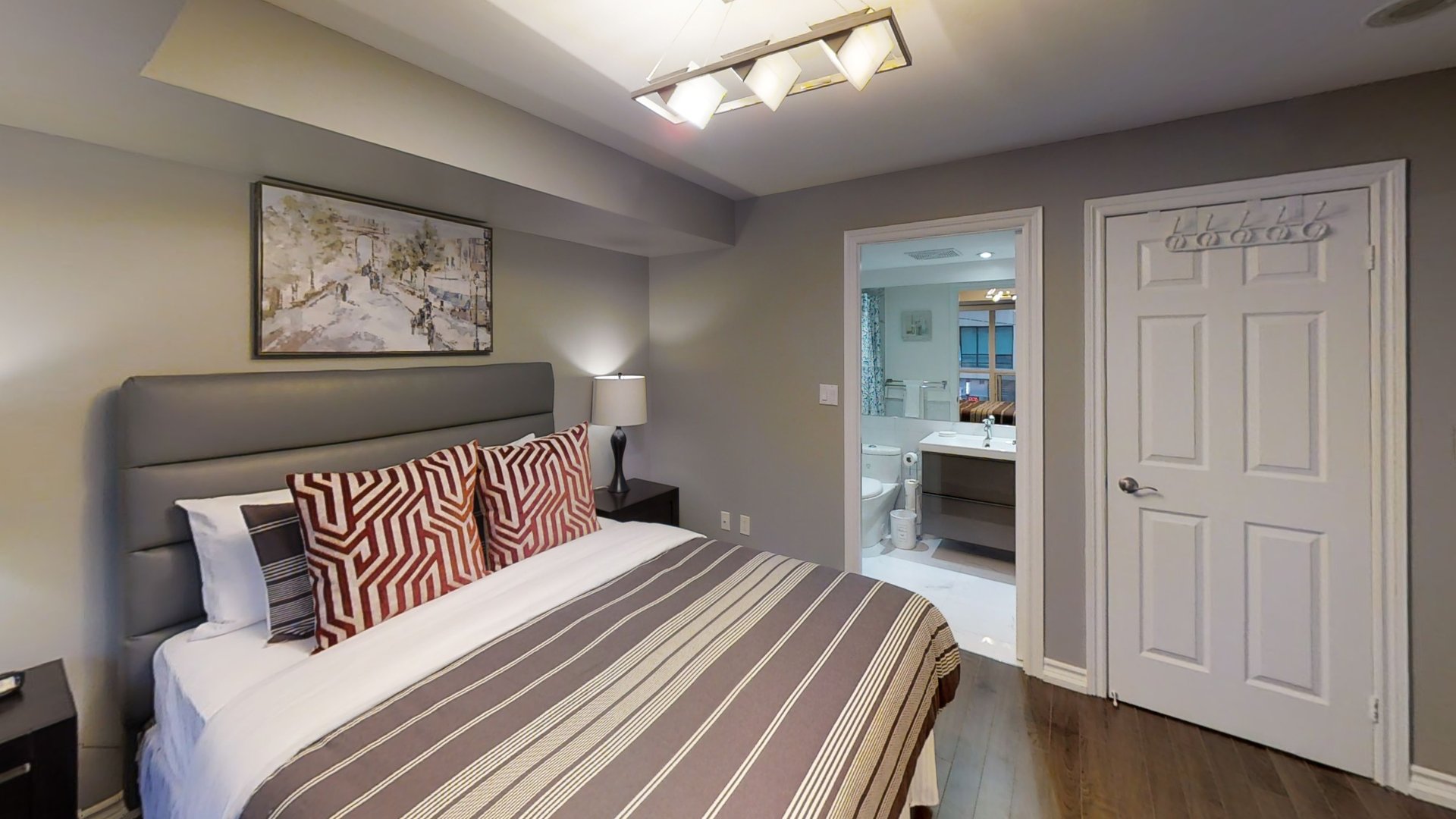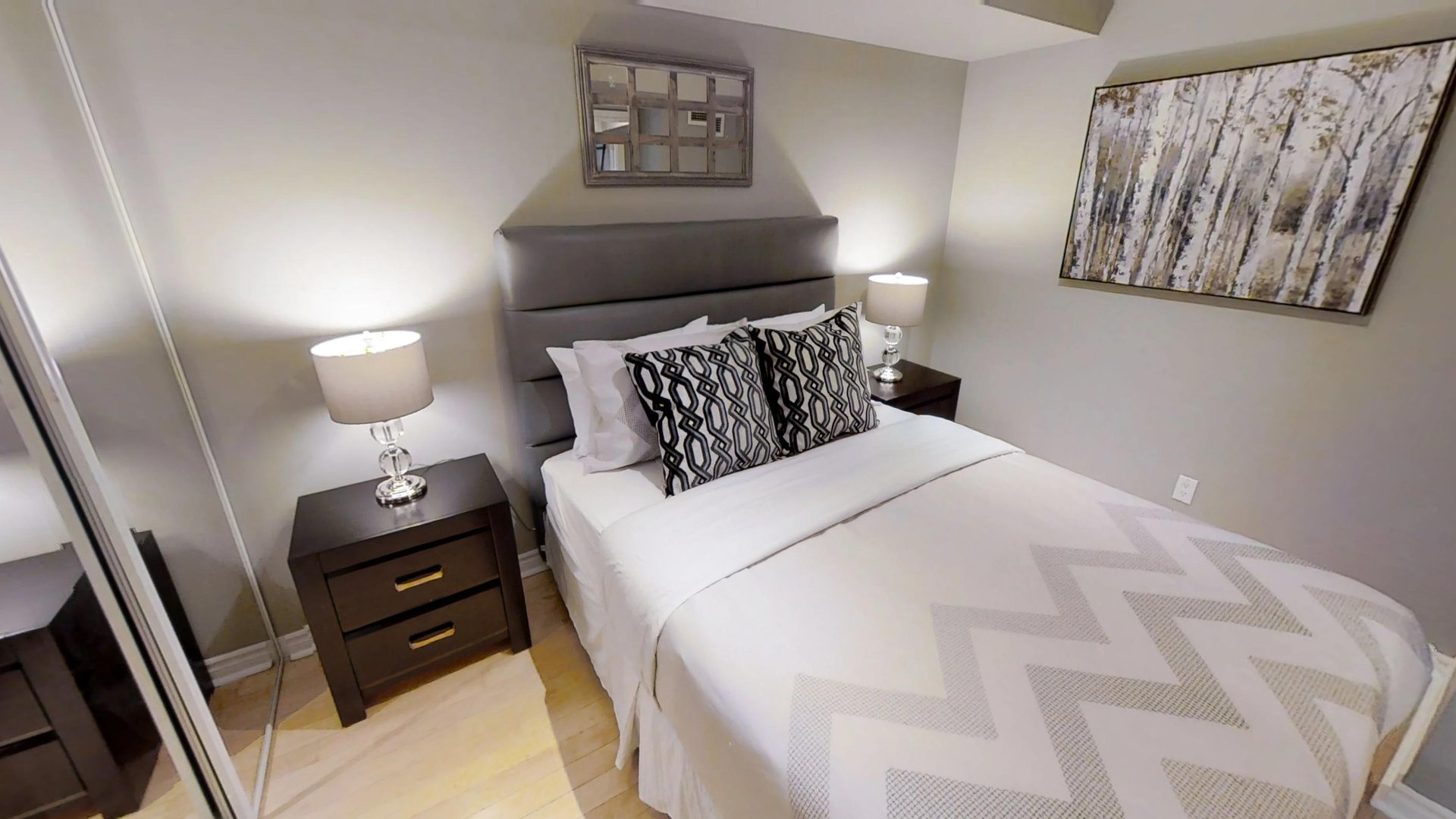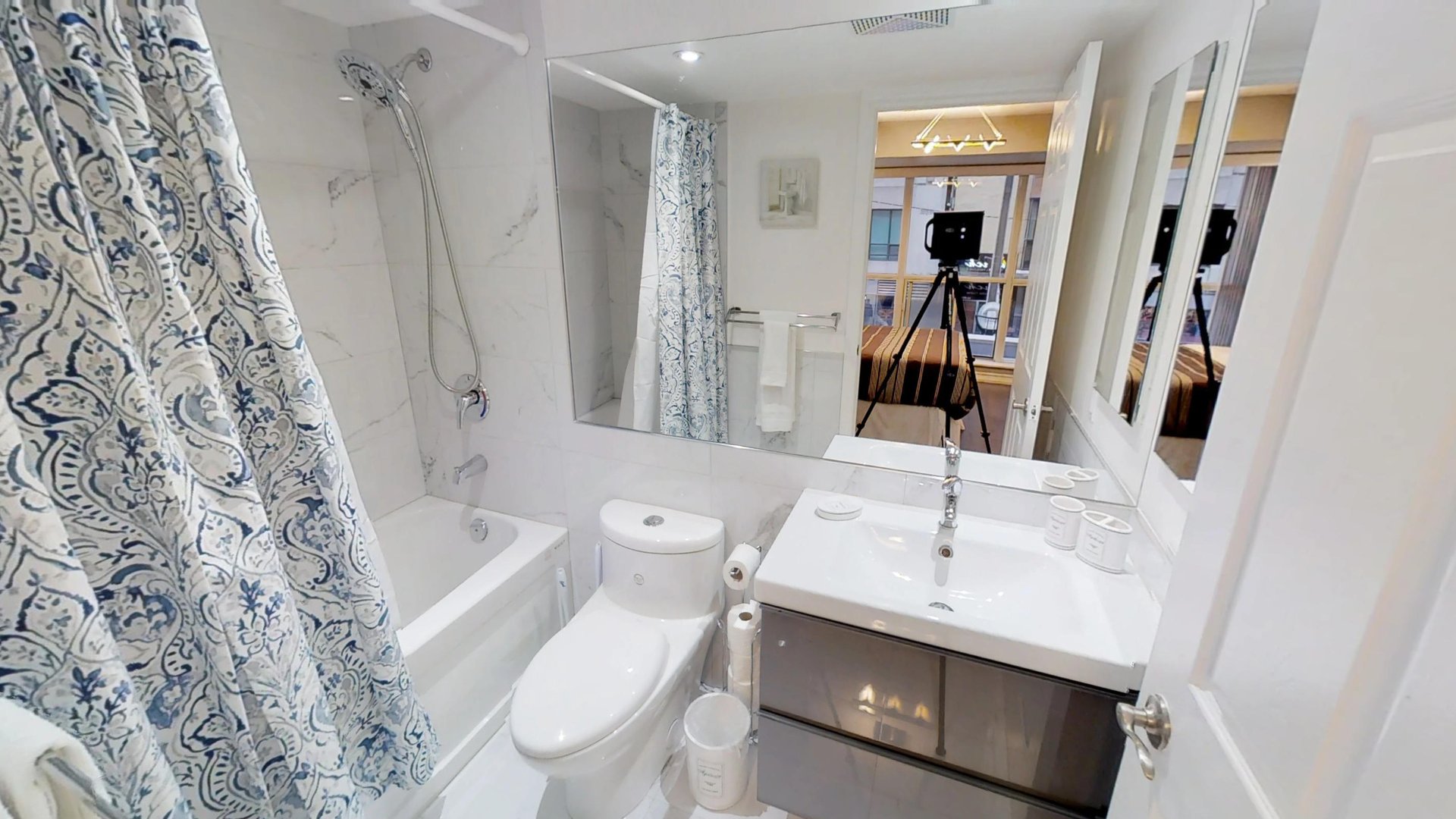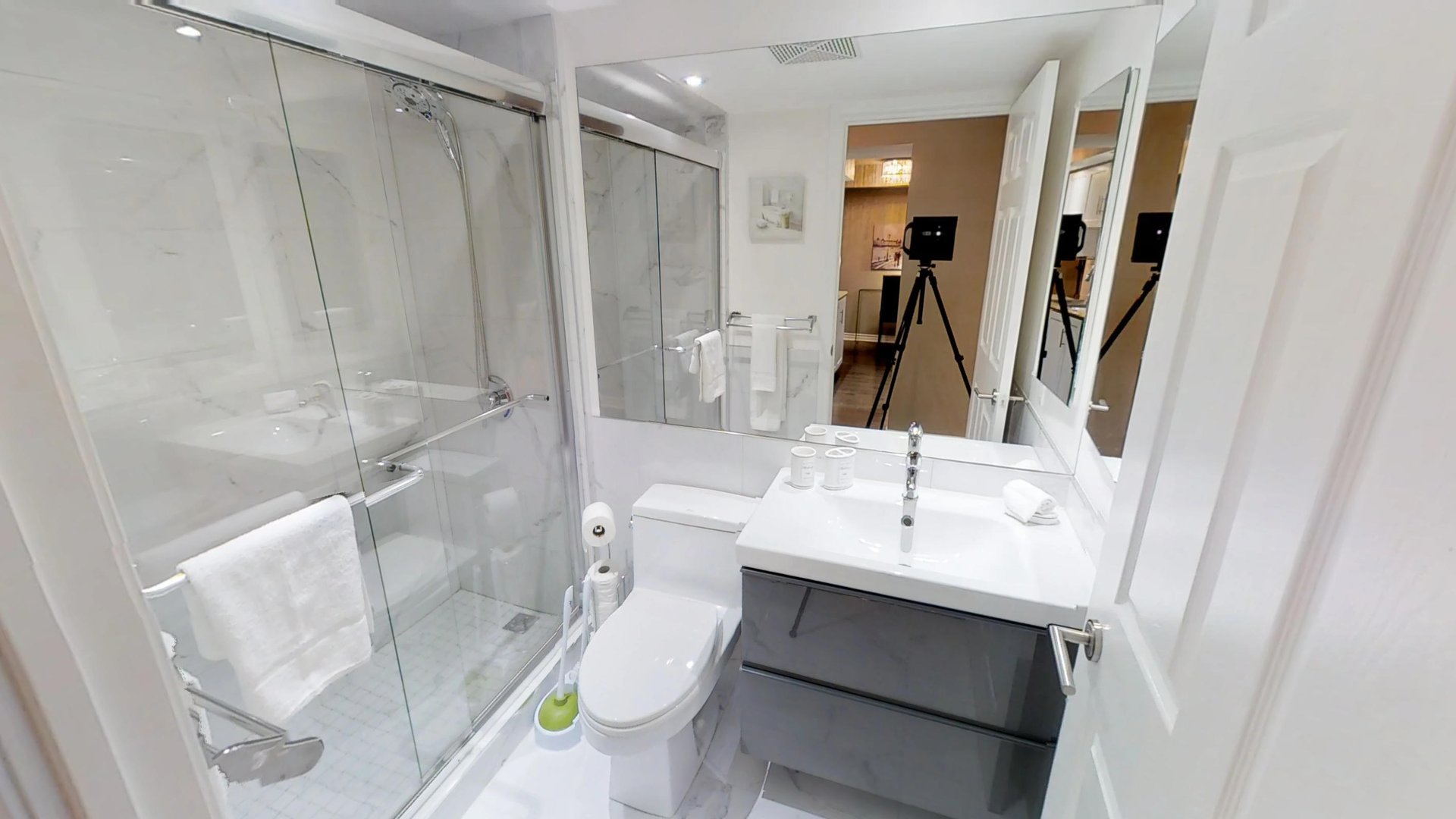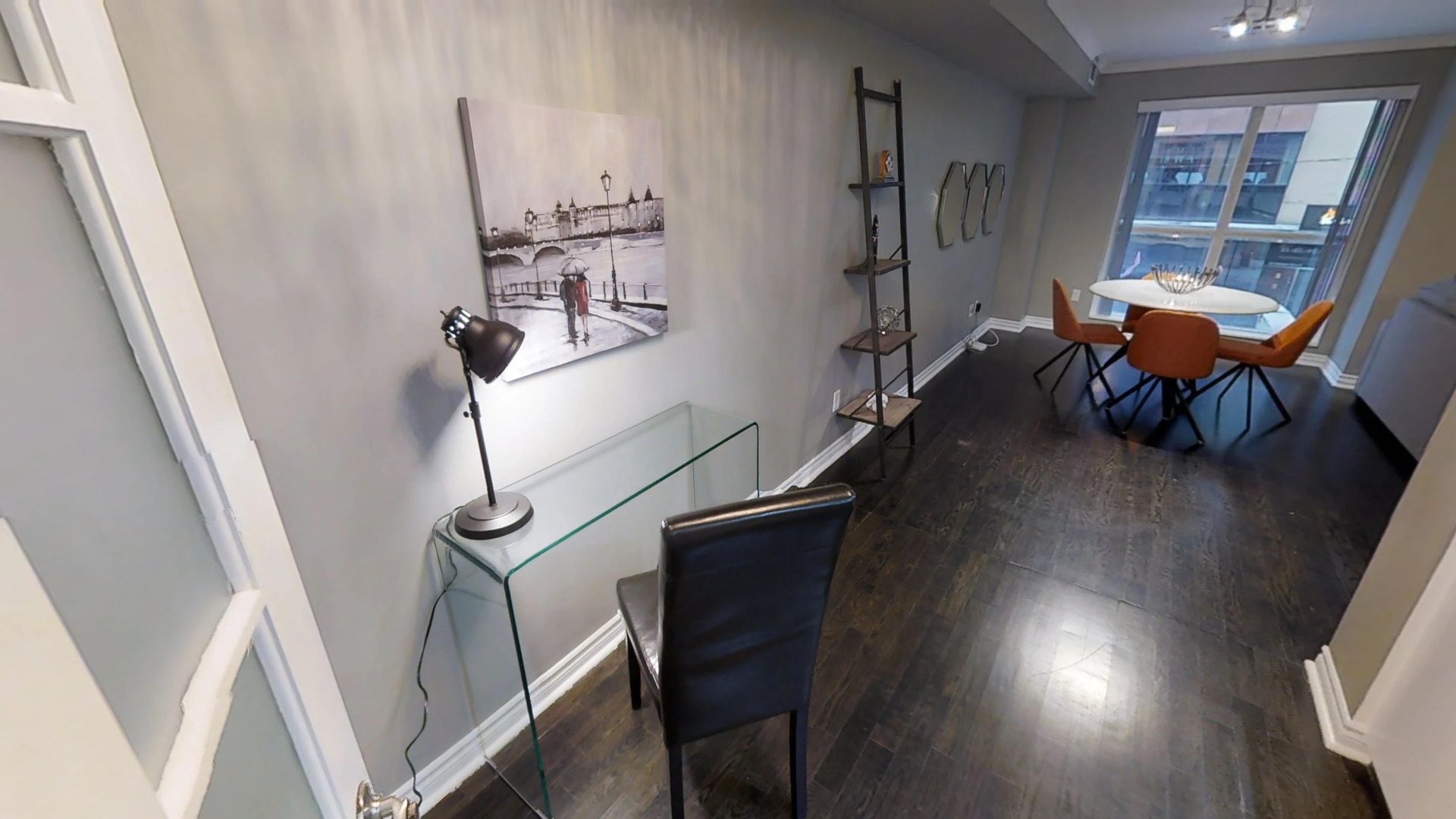 /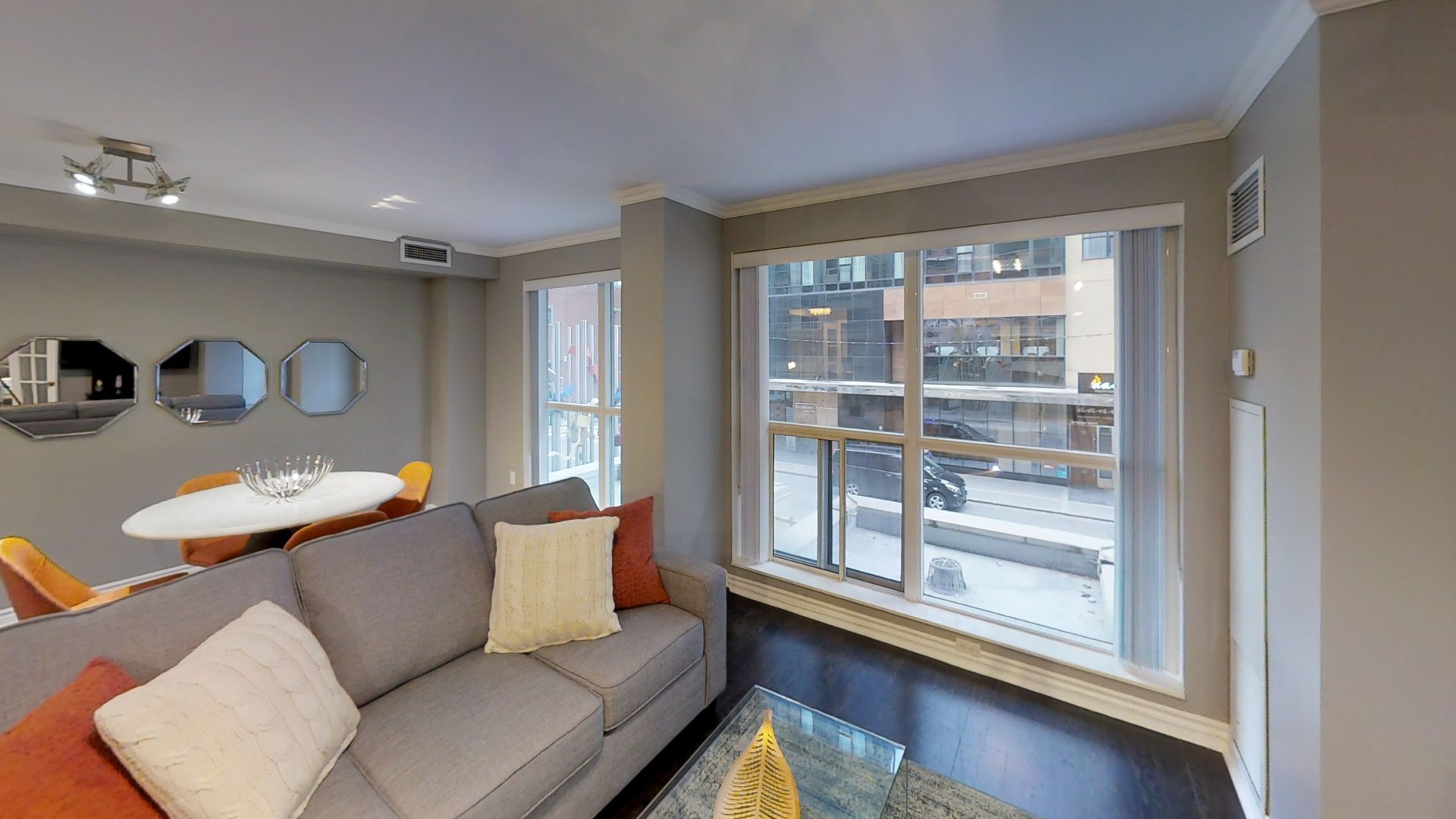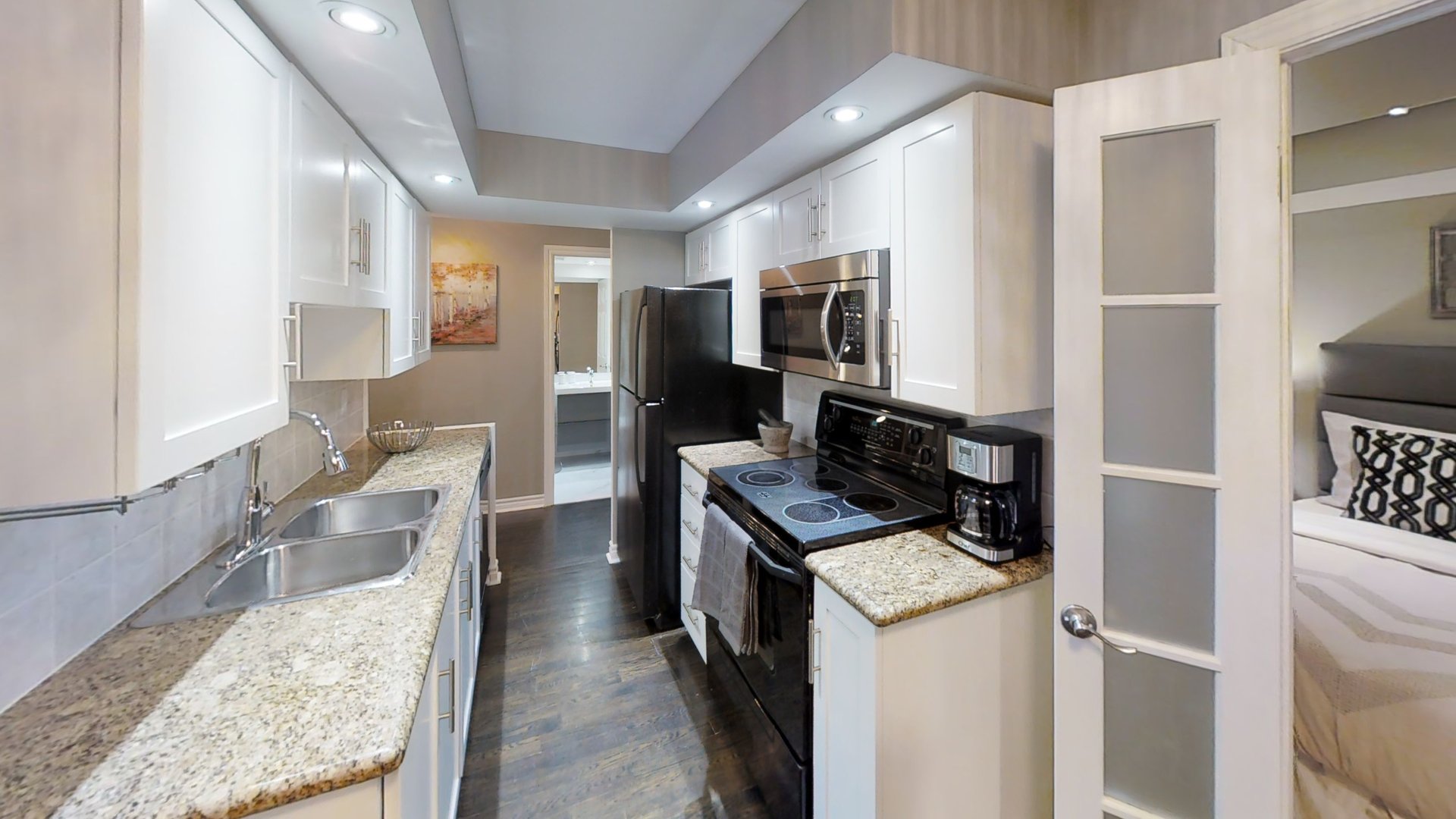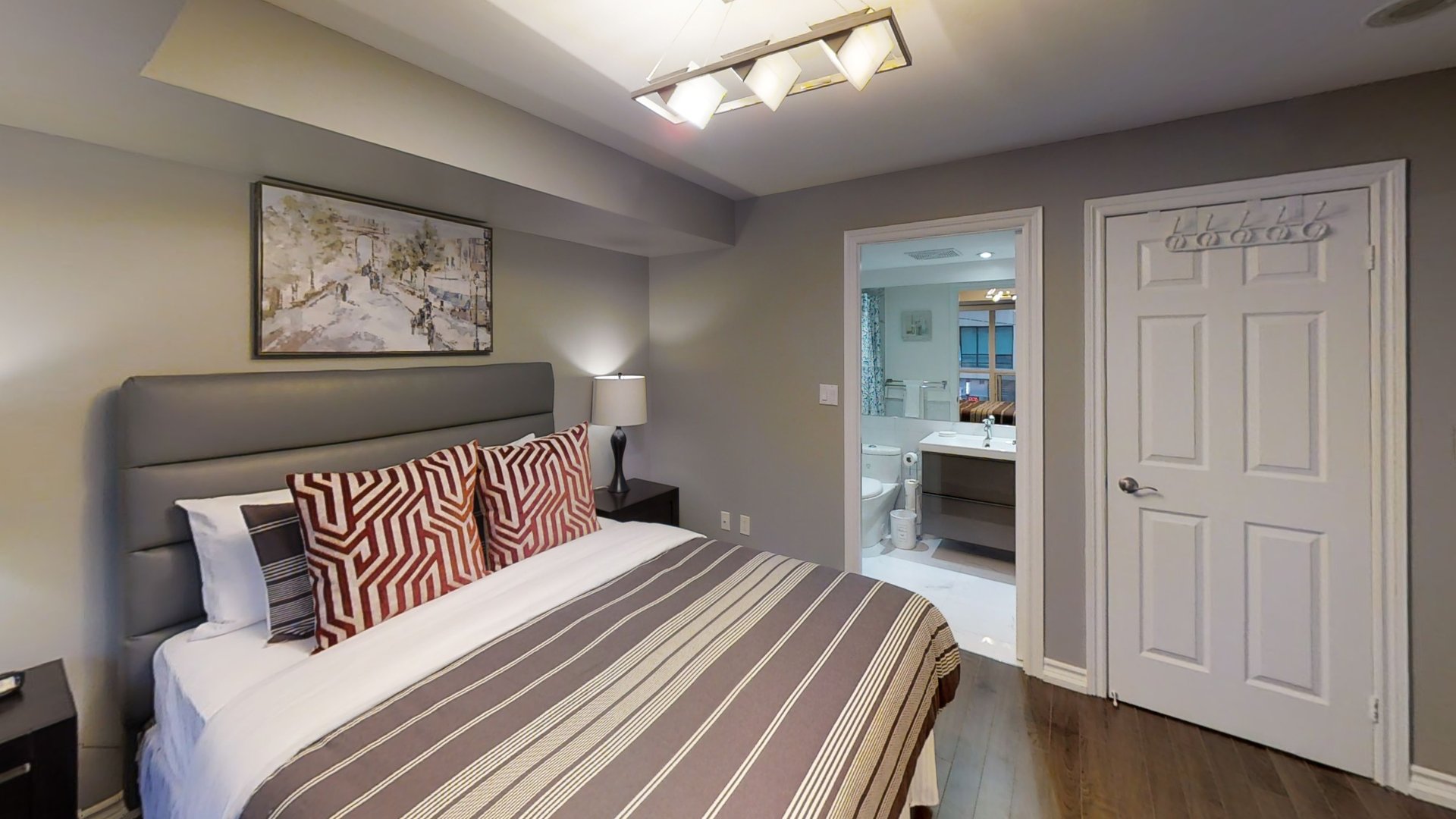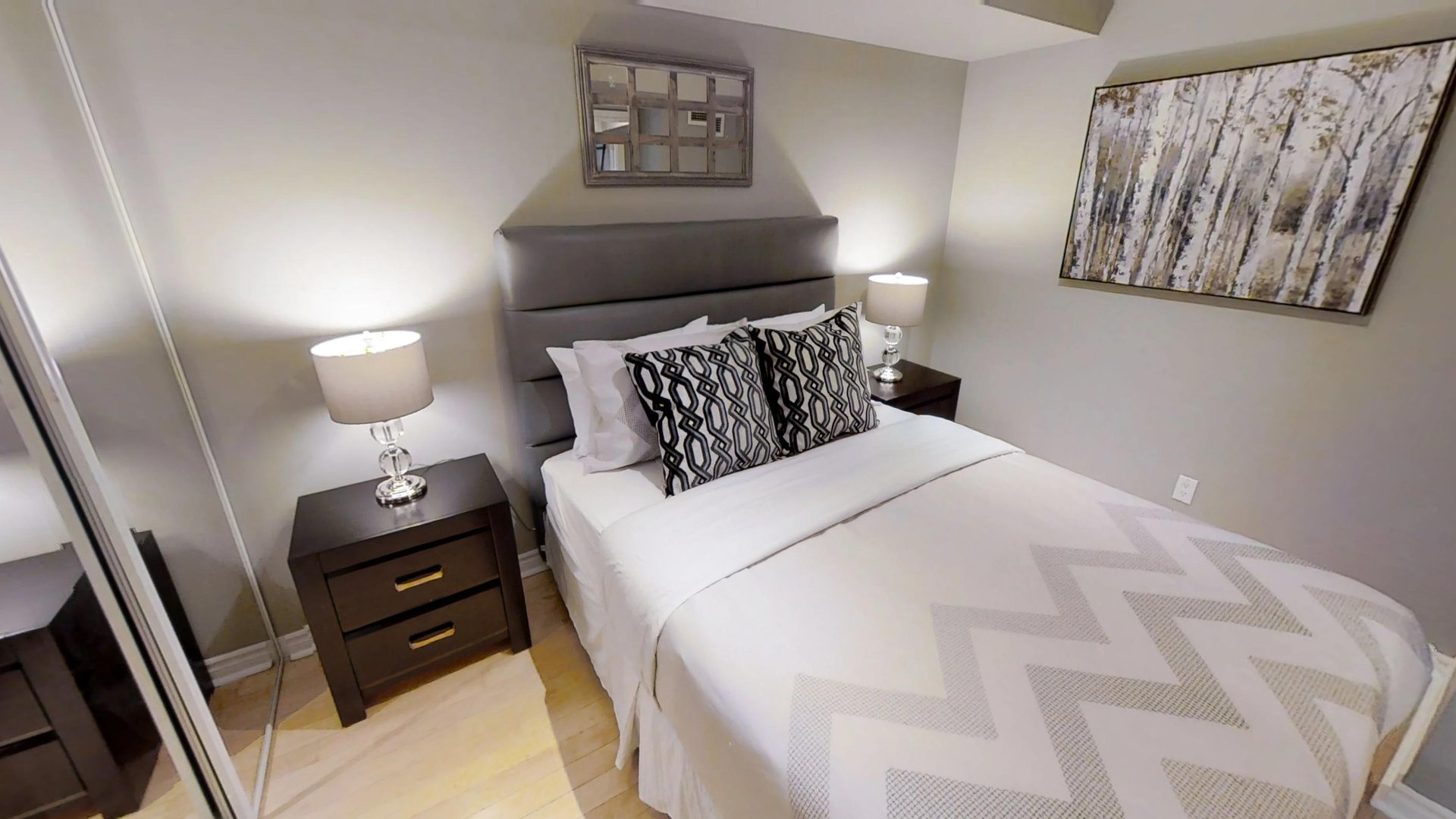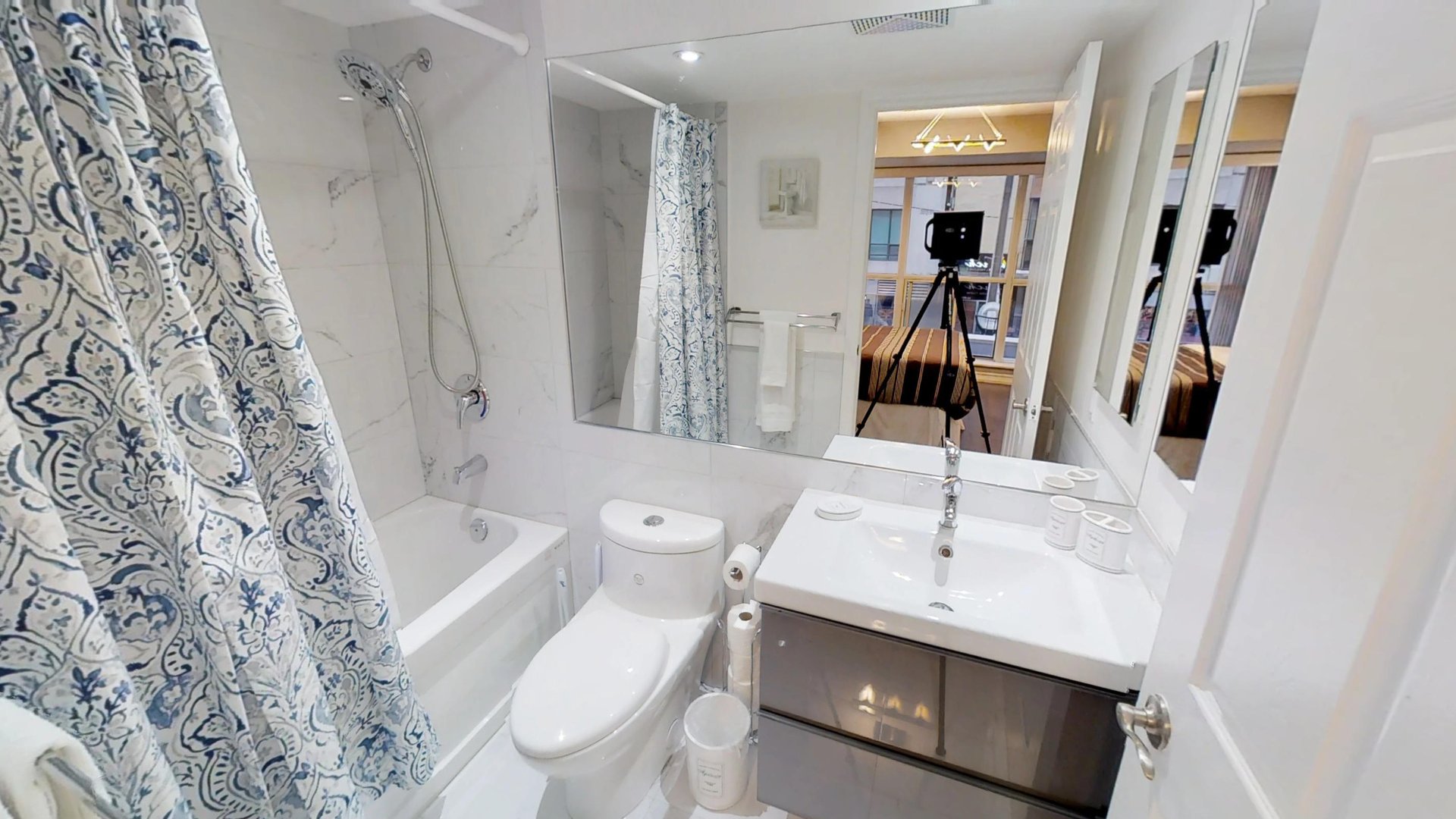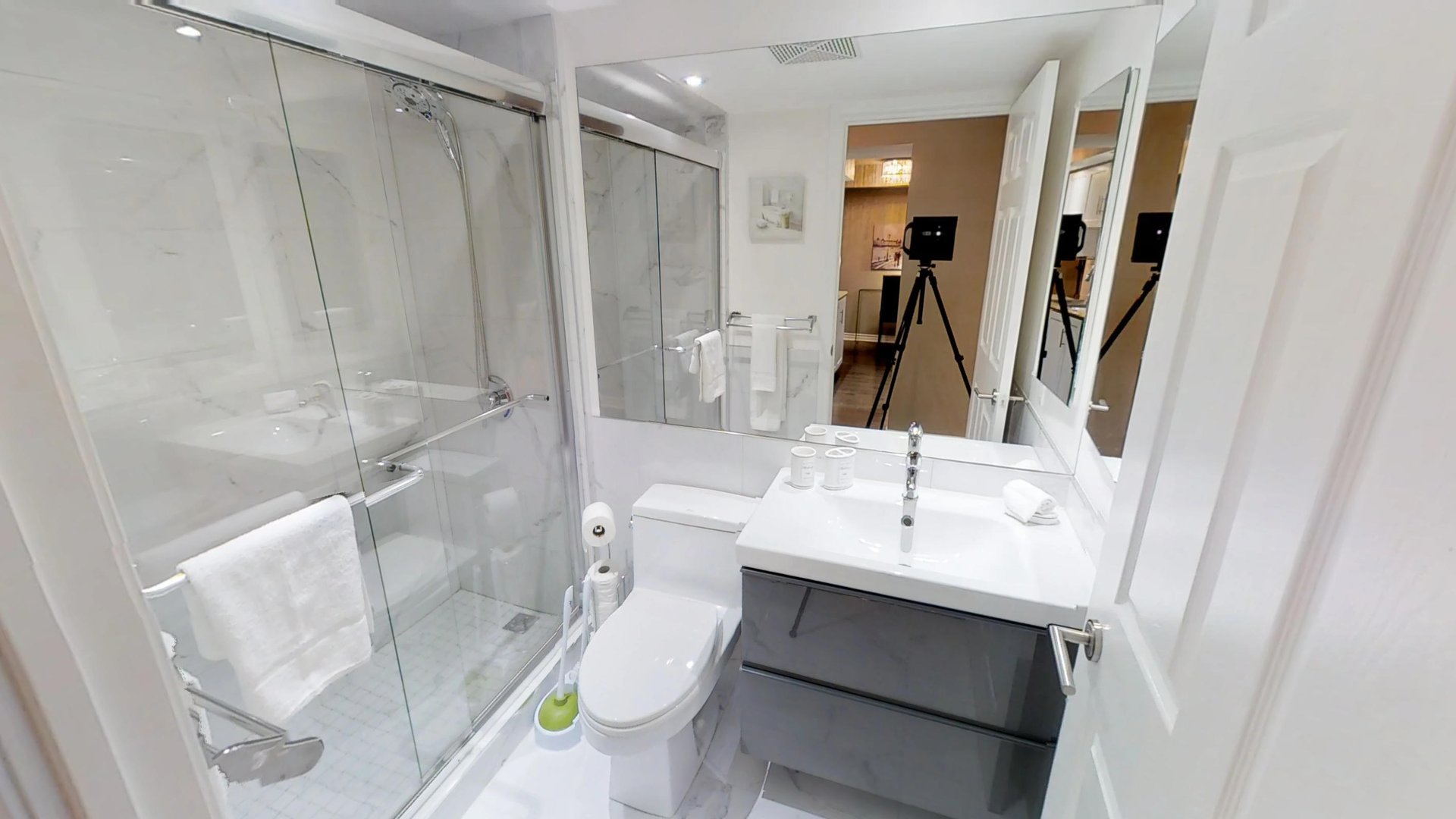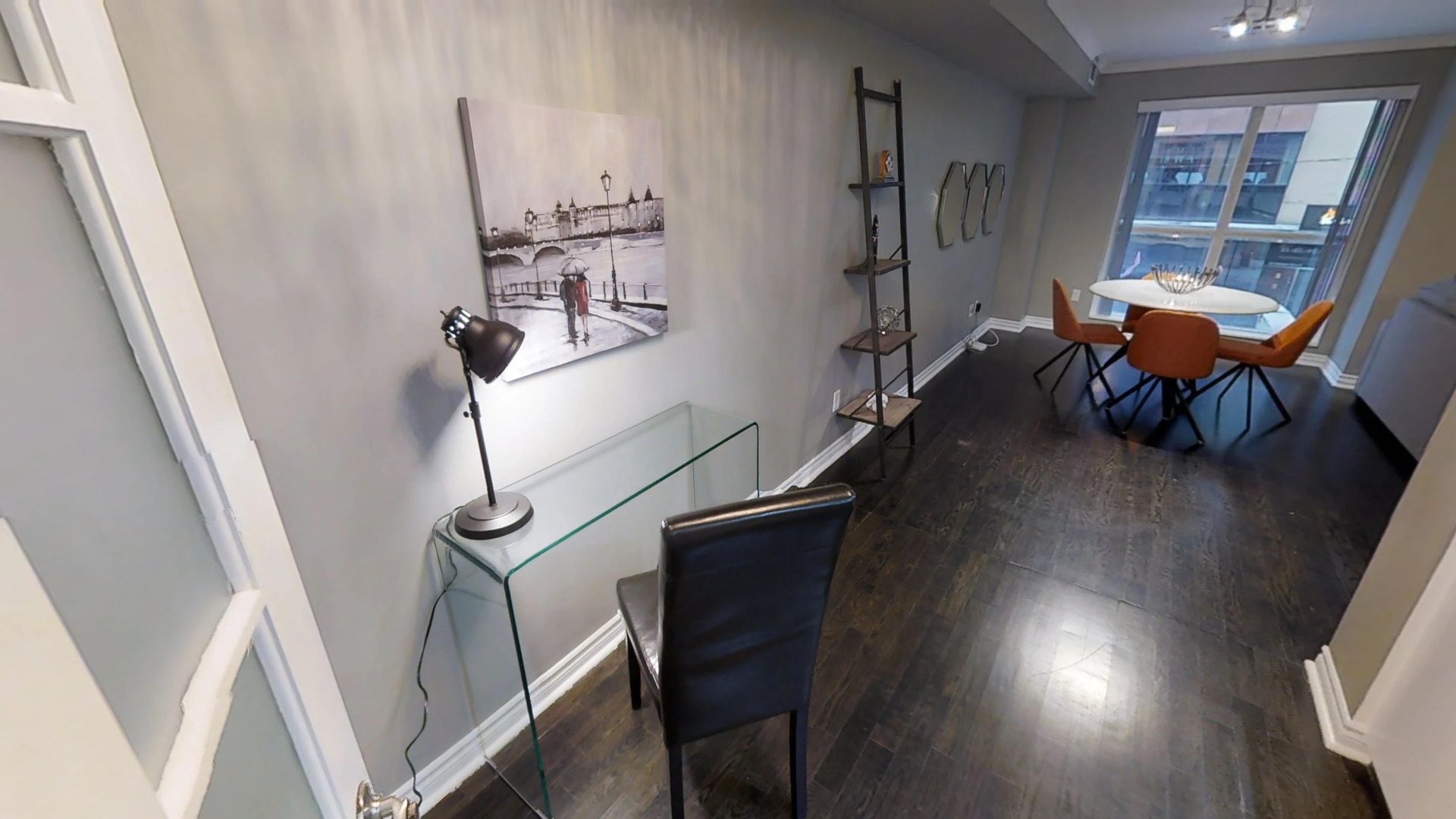 Vibrant colours and luxurious finishes adorn this bright Toronto furnished apartment. Real espresso-coloured hardwood flooring throughout and floor to ceiling windows are some of the great features of this Icon suite.
The living area in this two bedroom furnished apartment features a comfortable locally made couch(also a sofa bed) and beautiful accents to compliment your space – ideal for entertaining. A large flat screen TV is provided with Rogers cable. A round dining table, with seating for 4 is found in its own designated dining space. Also tucked into this space is an elongated glass desk and chair for those who need to get some work done inside this suite.
Open to the living and dining area is the kitchen, which features full sized stainless appliances, double thick granite counter tops and an under mount sink for easy clean-up. As a furnished apartment, the kitchen also features small appliances, glassware, flatware, dishes, and pots and pans so that all you need are the groceries if you want to enjoy a home-cooked meal.
The master bedroom features spacious closets, en-suite bathroom and a wall mounted TV. The second features a large closet and side tables. Both bedrooms feature a queen sized bed and floor-to-ceiling windows. The second bathroom is located next to this bedroom and kitchen. All bedding, linens, pillows, and towels are complimentary in this suite.
The Neighbourhood
Guests looking for short-term rentals in Toronto will find this Nestled in one of the most vibrant areas in the Icon Condominiums. No matter the purpose of your stay this Toronto furnished rental is located in a great area. A five-minute walk in any direction will take you to exciting entertainment, bustling business centres and world-class restaurants.
If you are looking to take public transit this is also an ideal neighbourhood. The King and Queen streetcars run east and west right by the building, and St. Andrew subway station is a close walk as well. The subway is a great way to get around the city and beyond, and the map is easily understood, even for first time riders. Guests will also be pleased to know that there are essentials such as pharmacies and grocery stores located within walking distance as well.
The Building
The perks of living in this Toronto furnished suite don't stop with the unit itself. The building offers its residents a wide assortment of amenities that all guests of the Icon L unit have access too. Some of Icon's building amenities include a rooftop BBQ area that has great views of the Toronto skyline, as well as a billiards room, an expansive fitness centre, and a 15 foot whirlpool where guests can relax in all year round.
Request this suite
Walk Score
How to Book
Request this suite
Request this suite
[contact-form-7 404 "Not Found"]
Walk In Score
How to Book