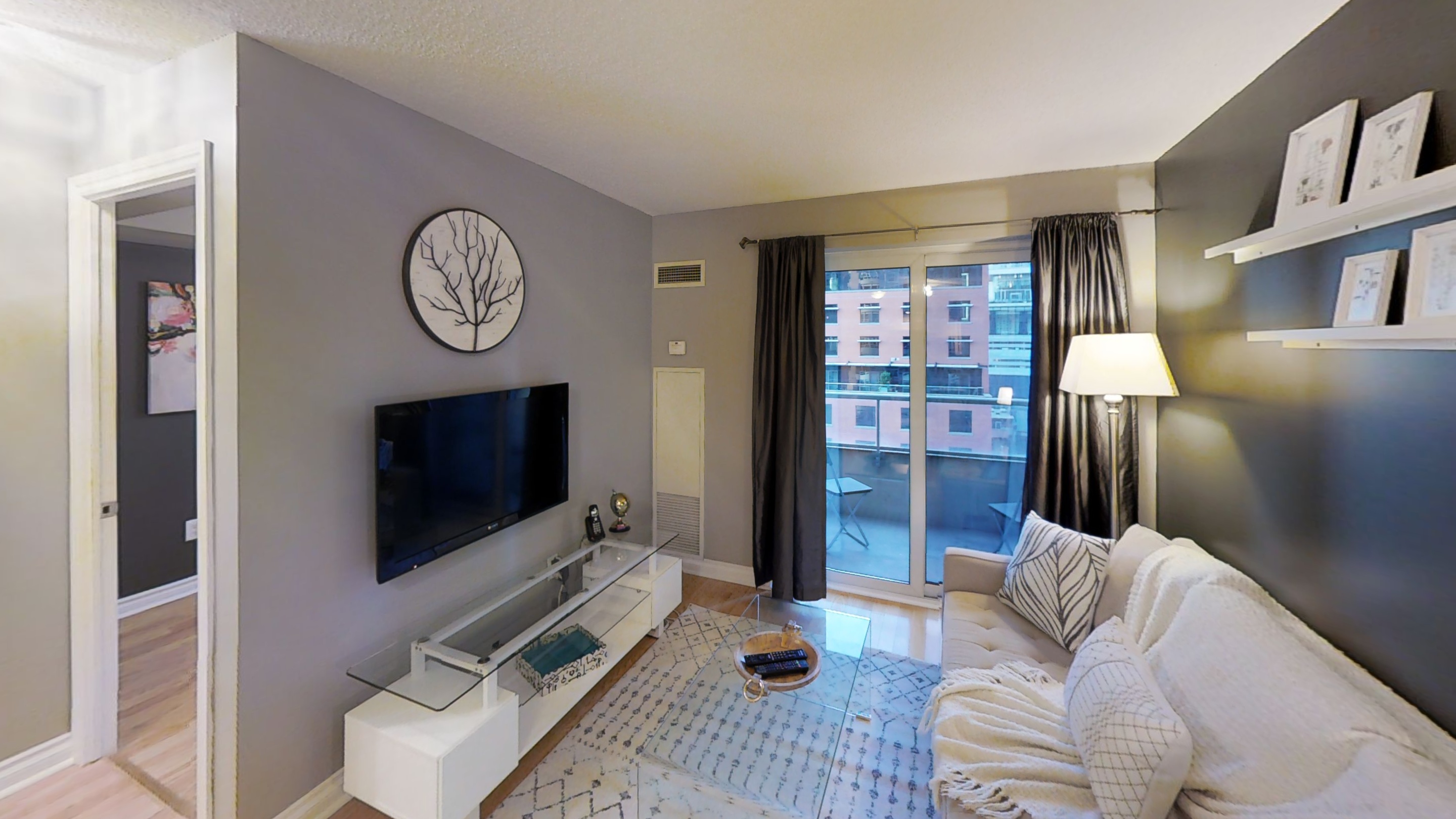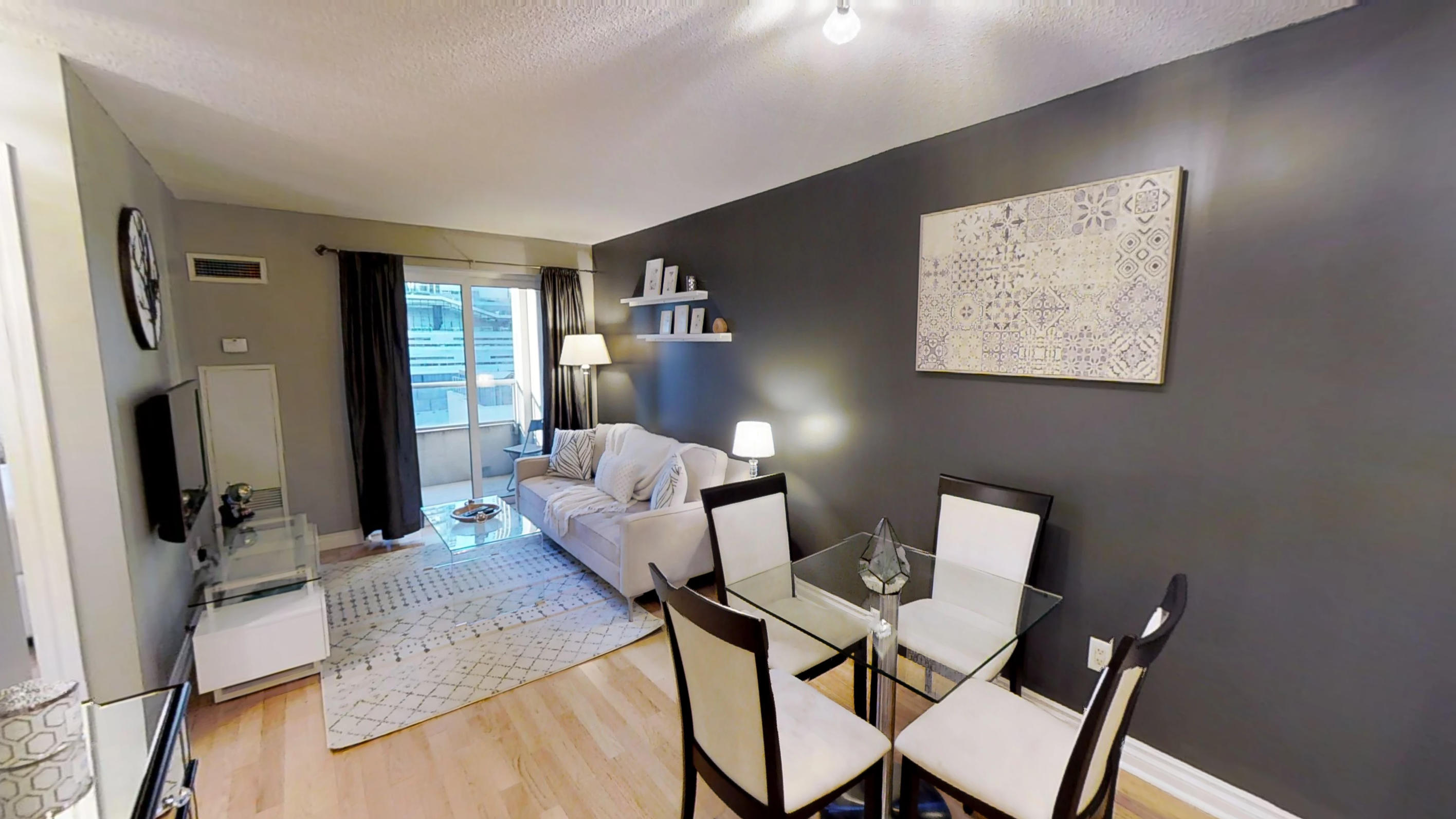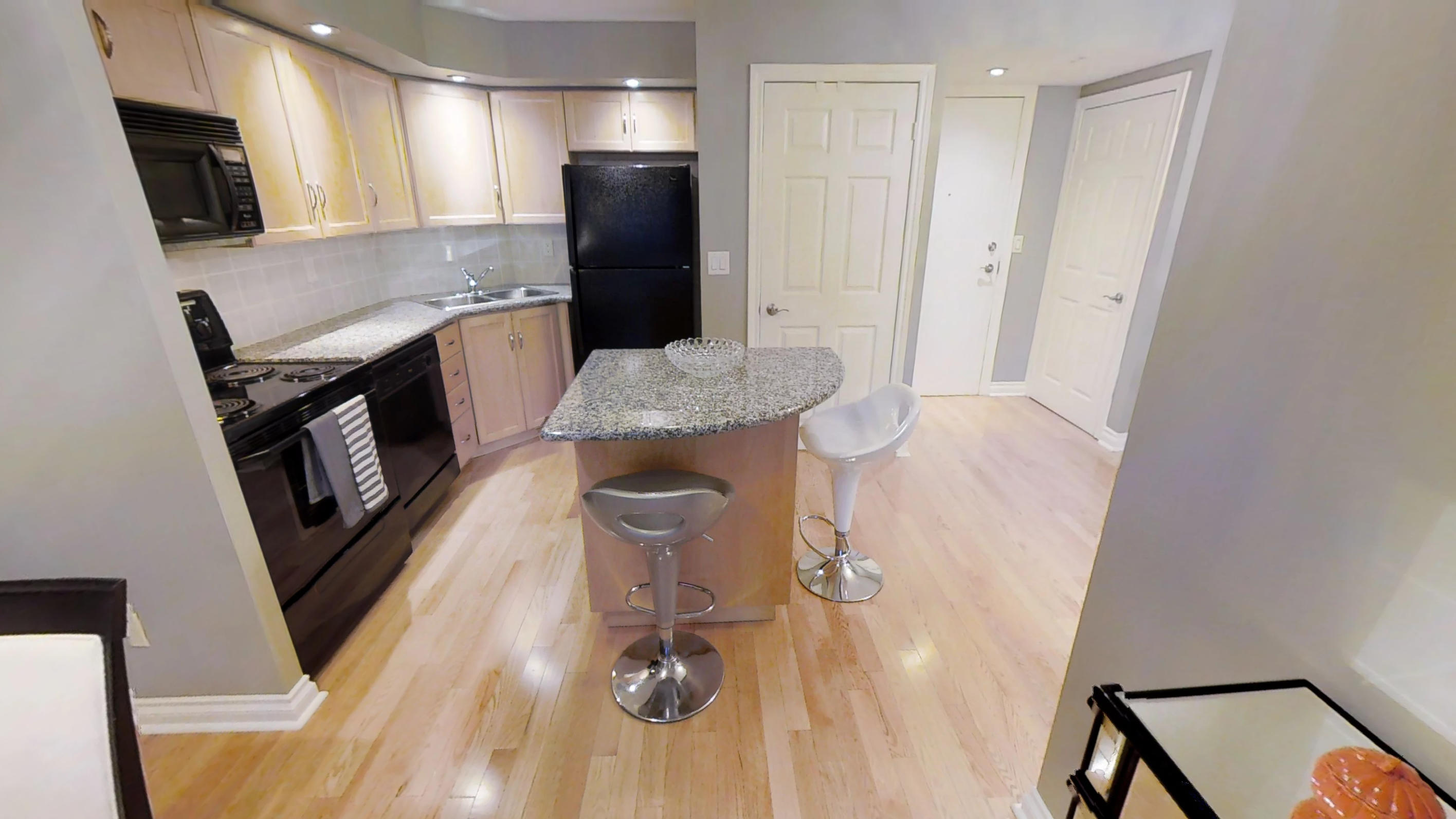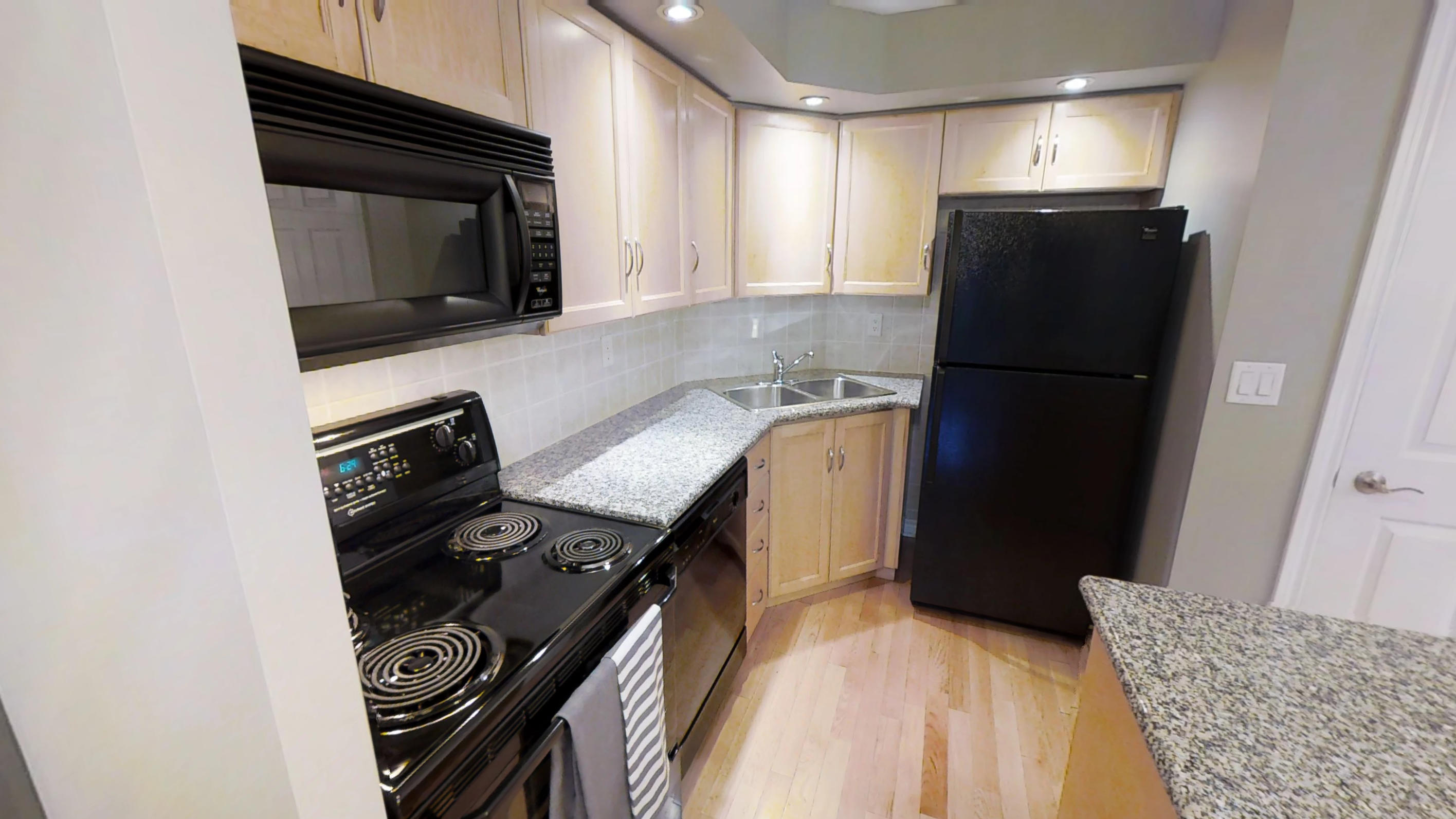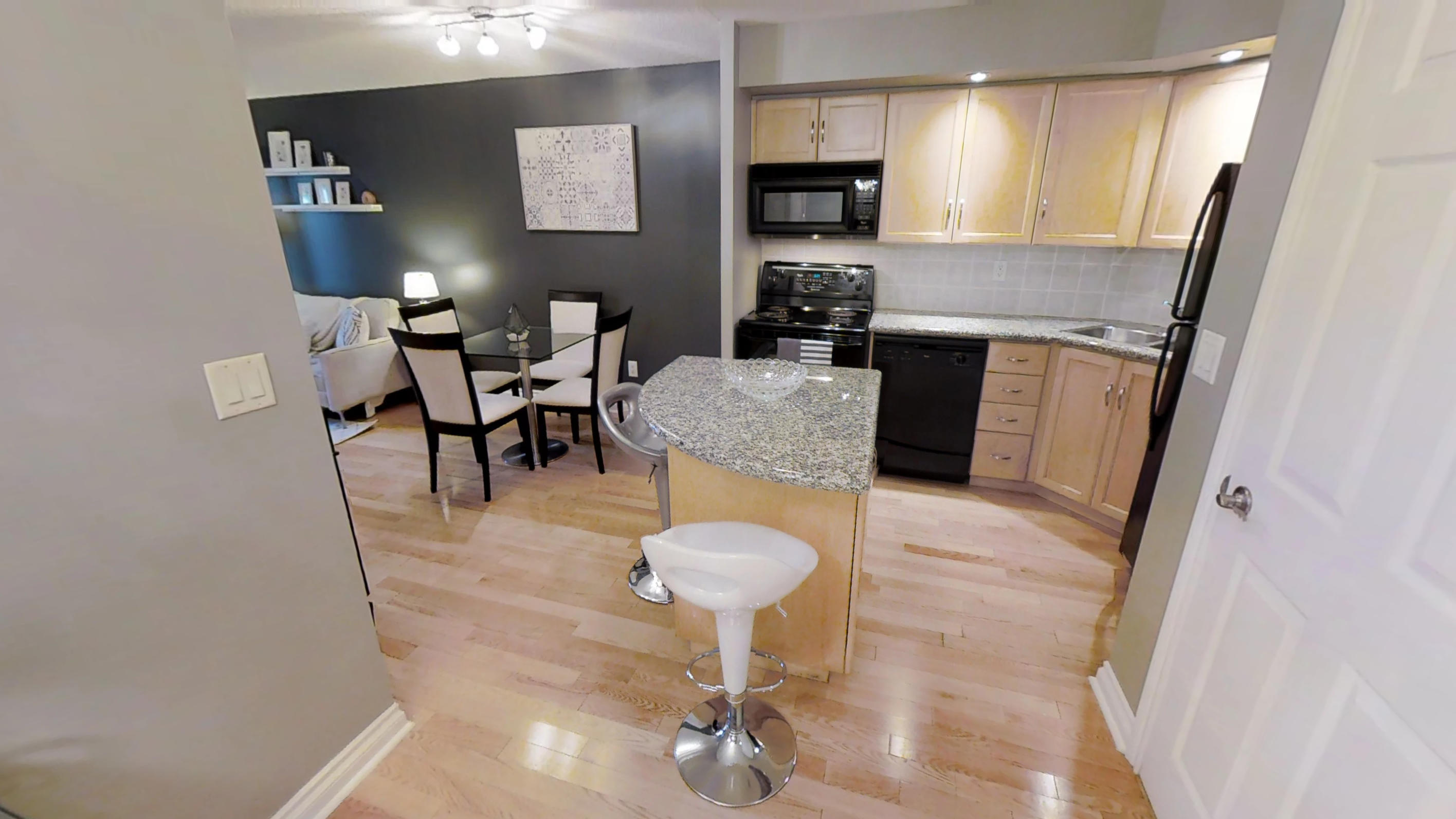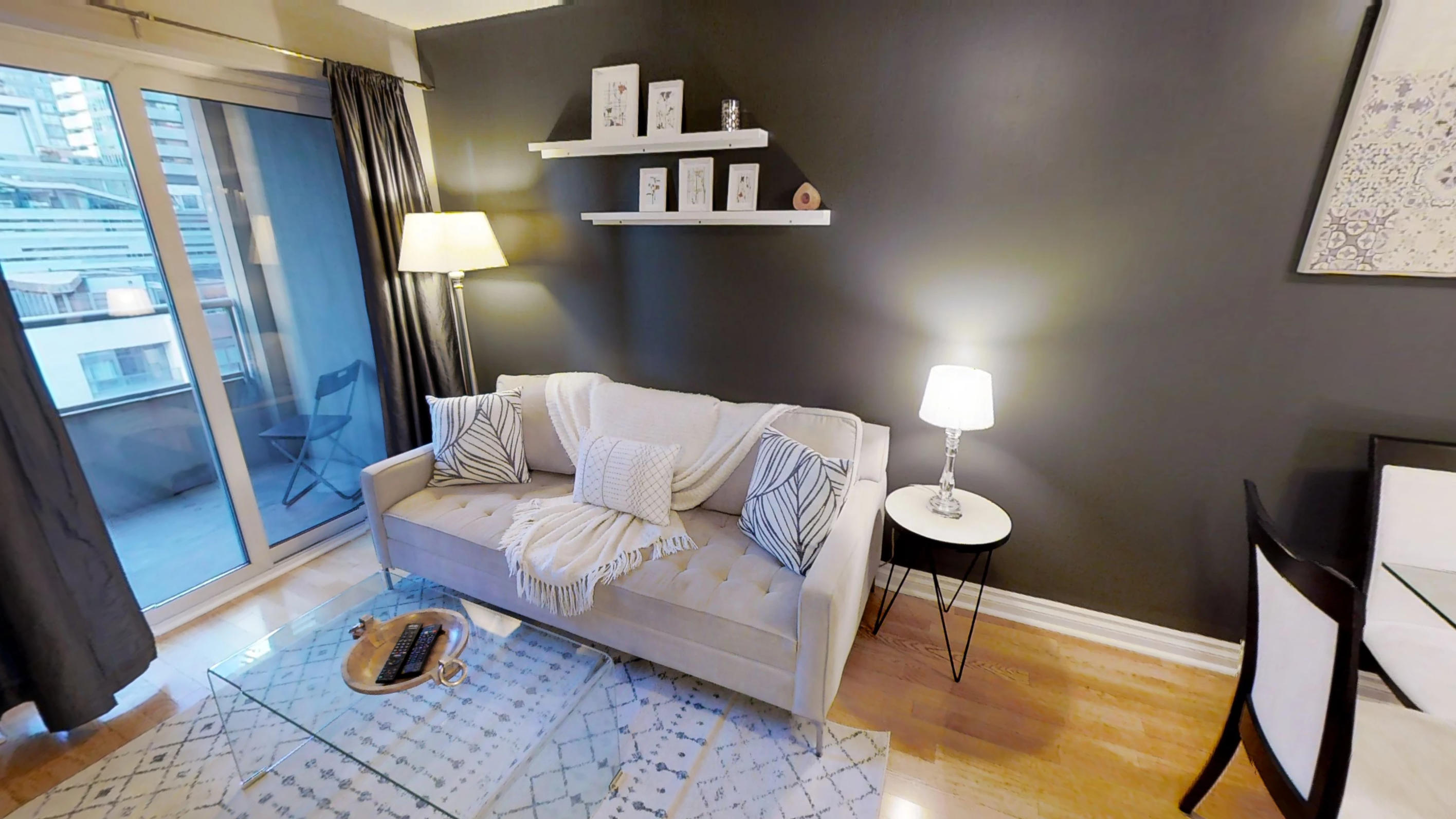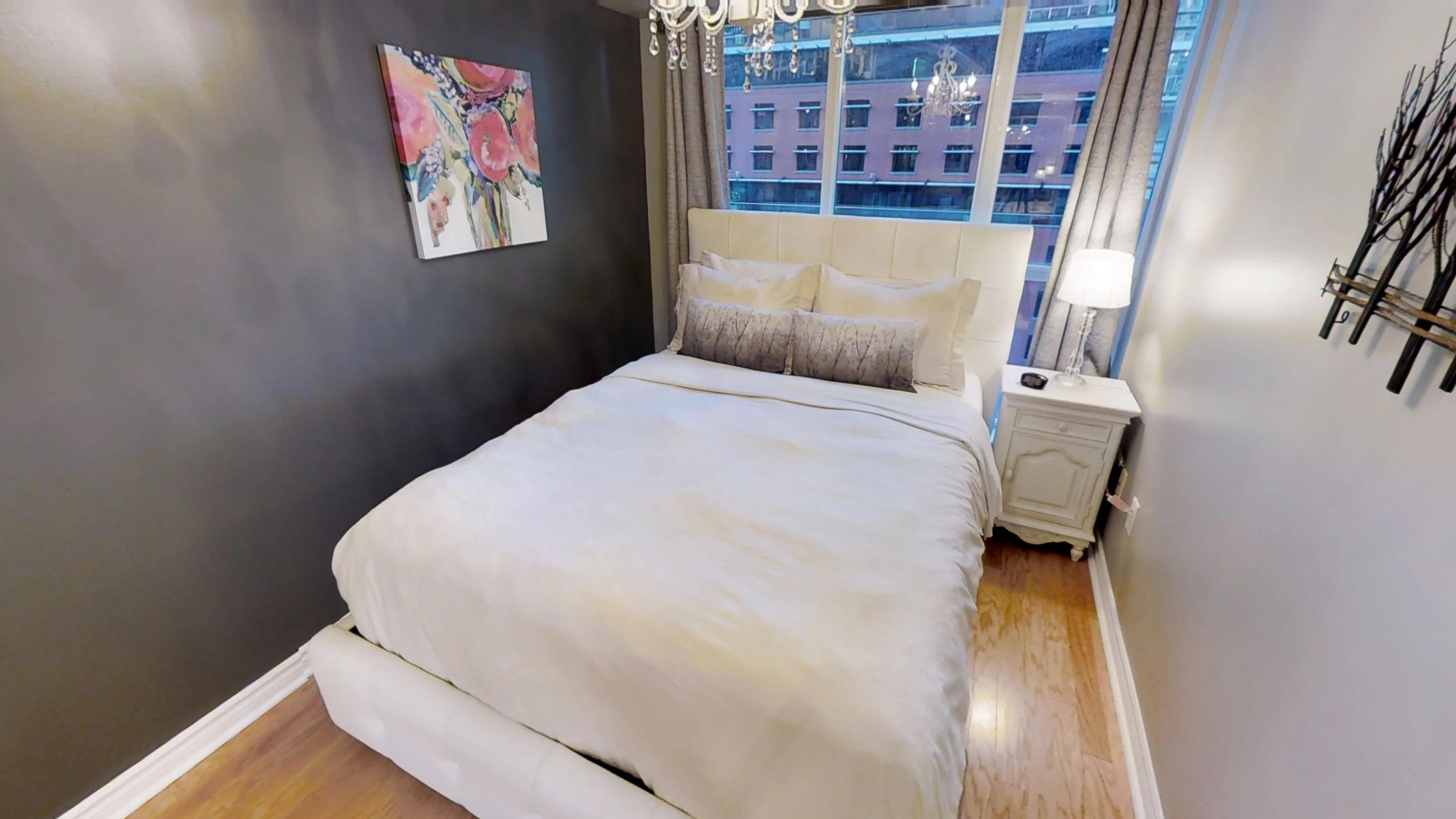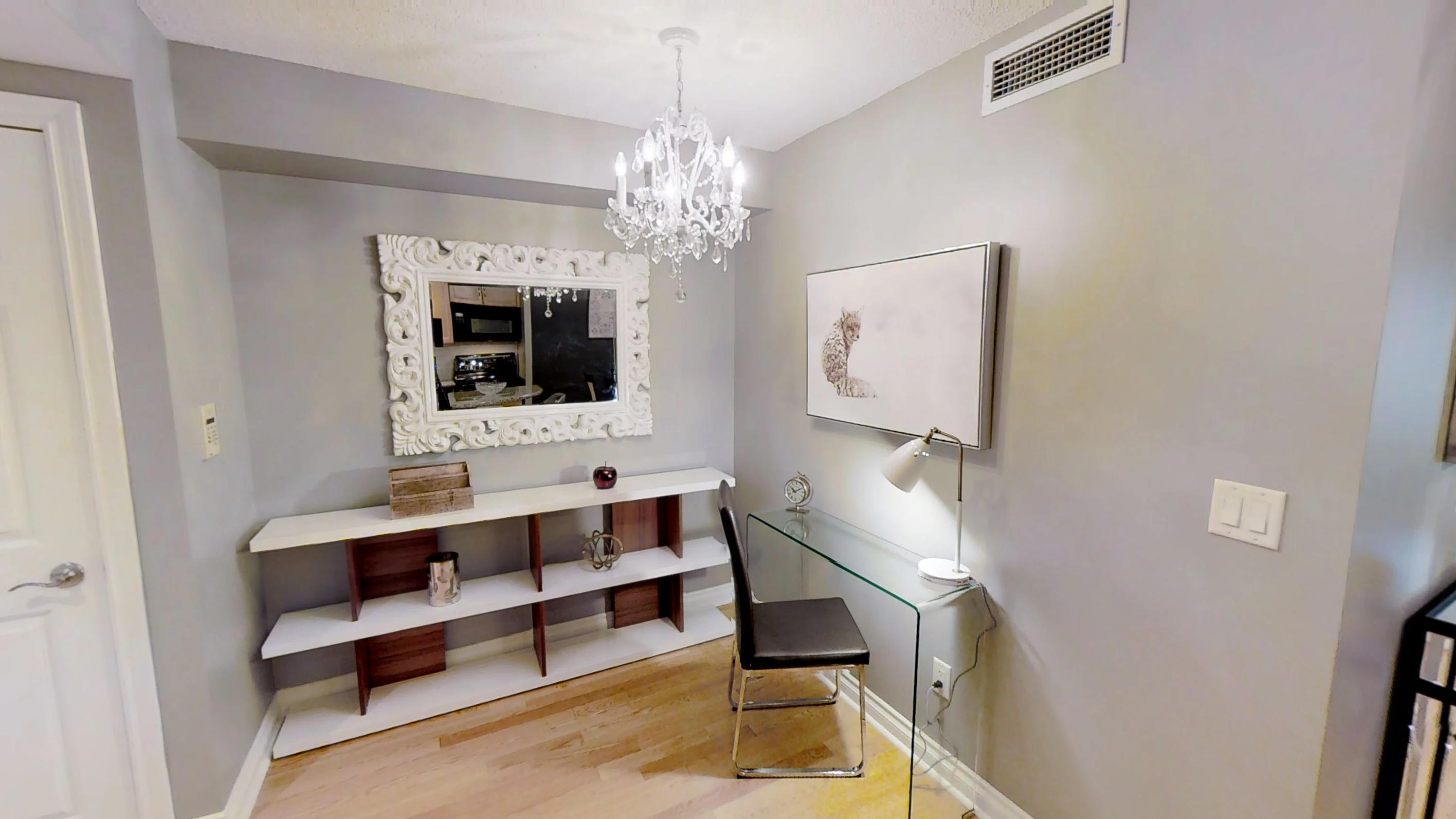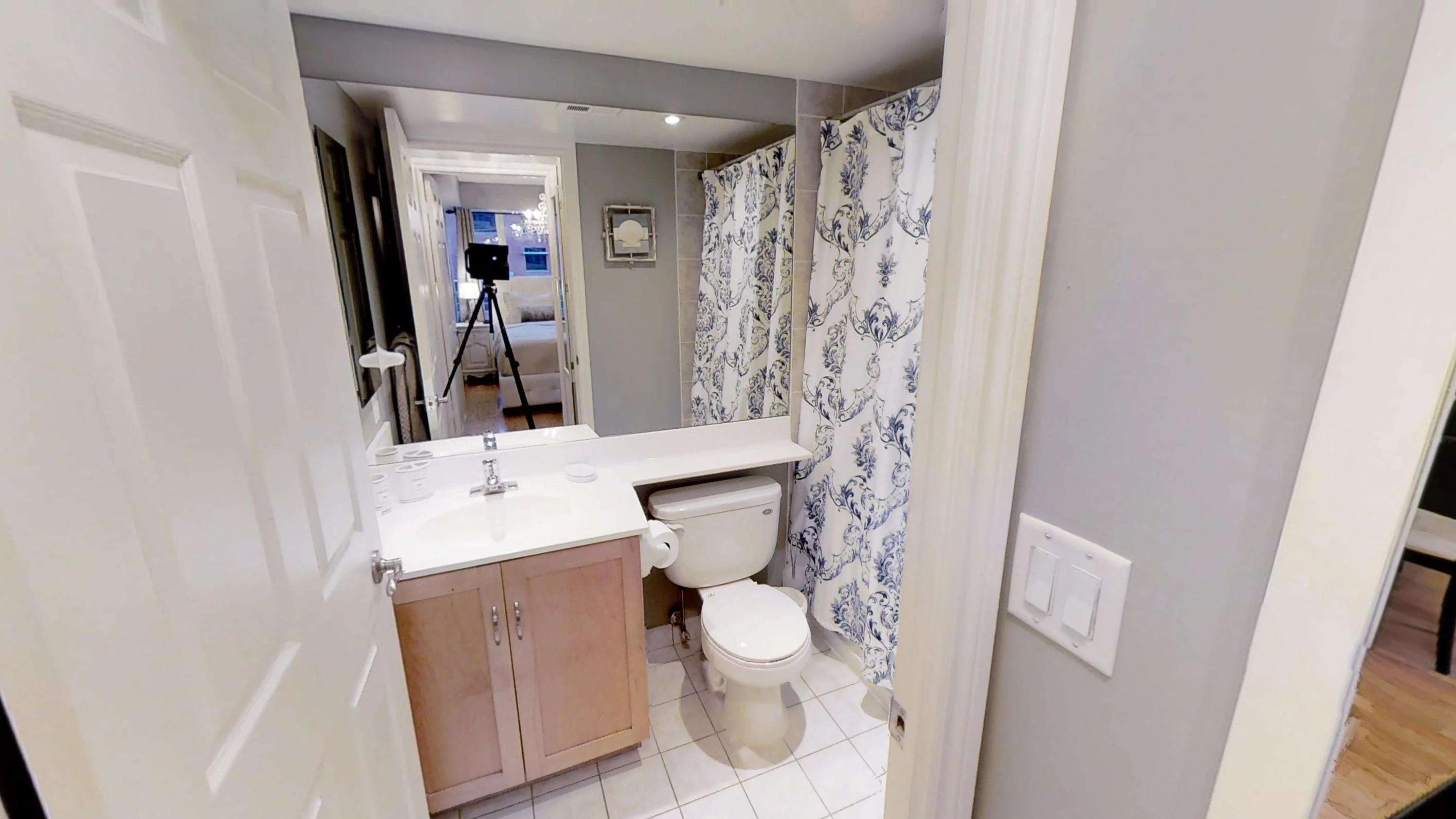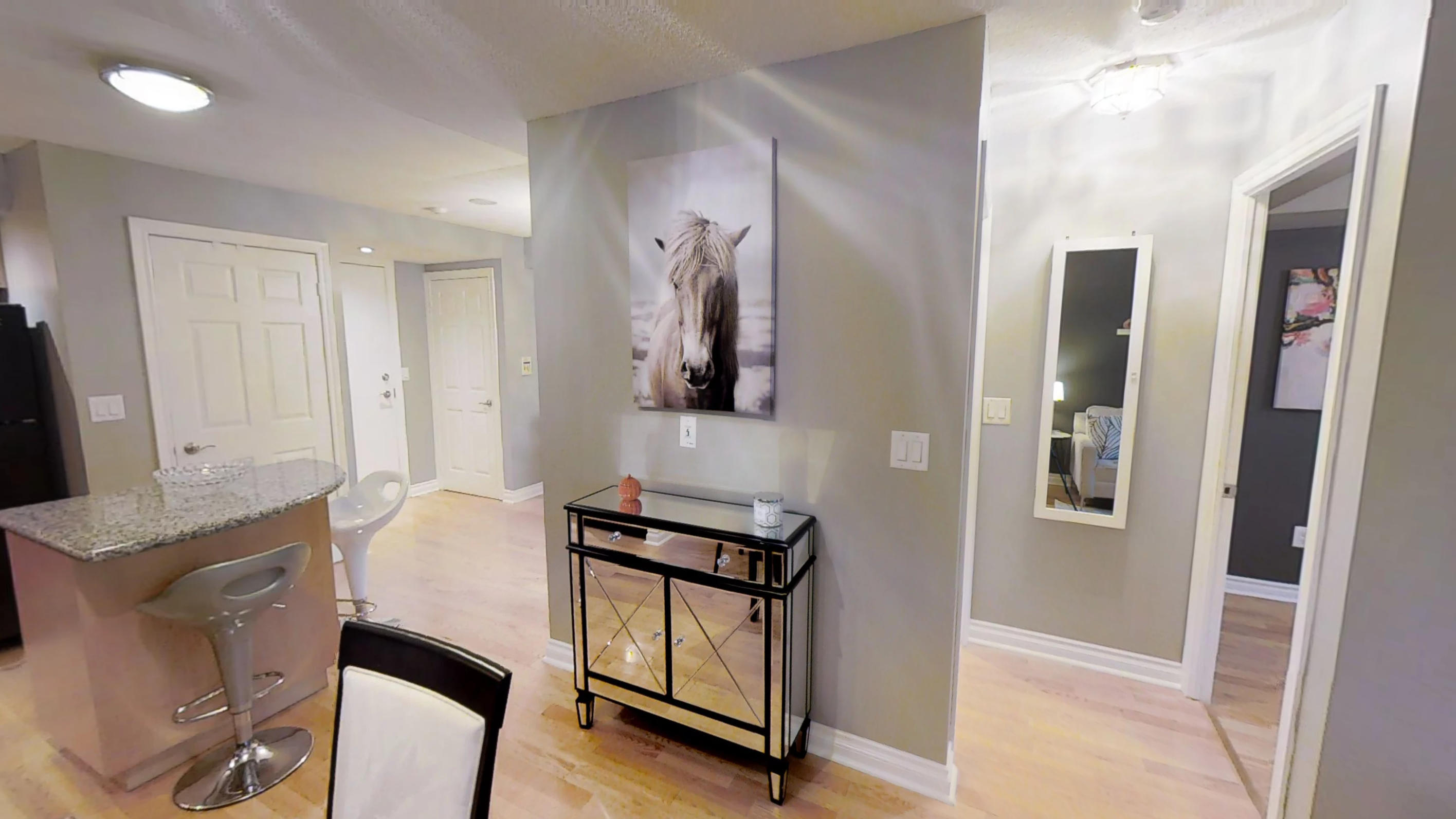 /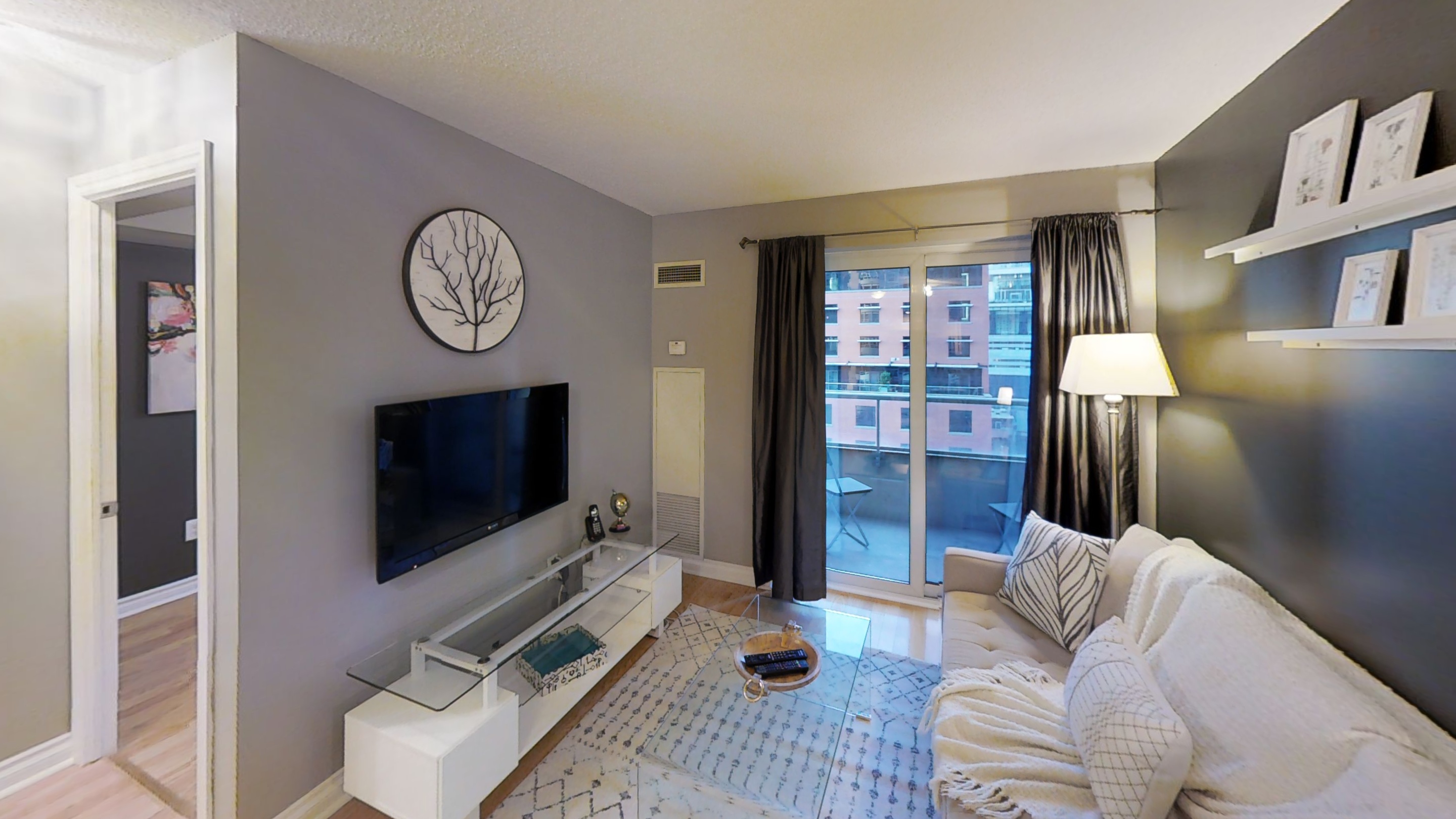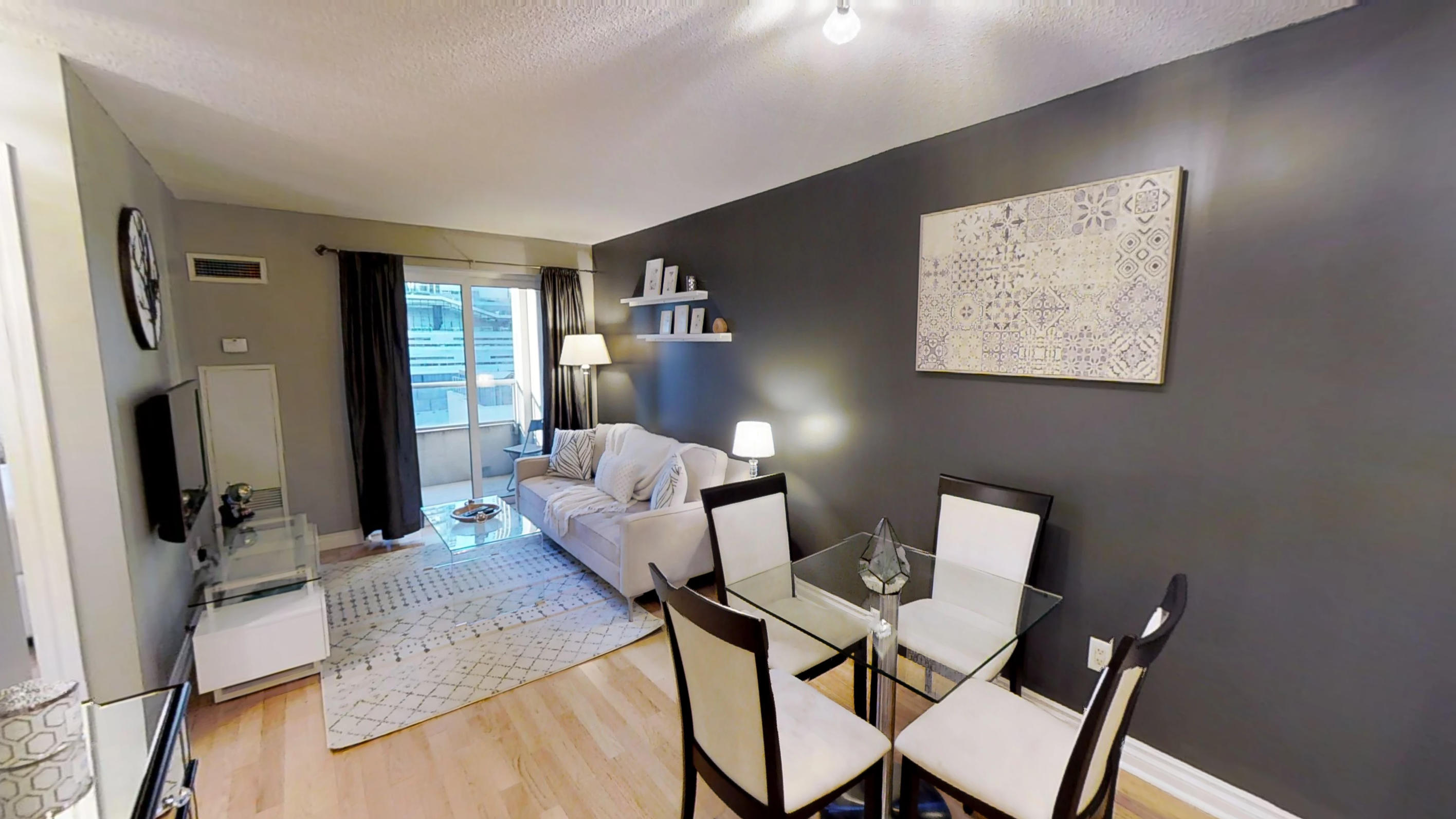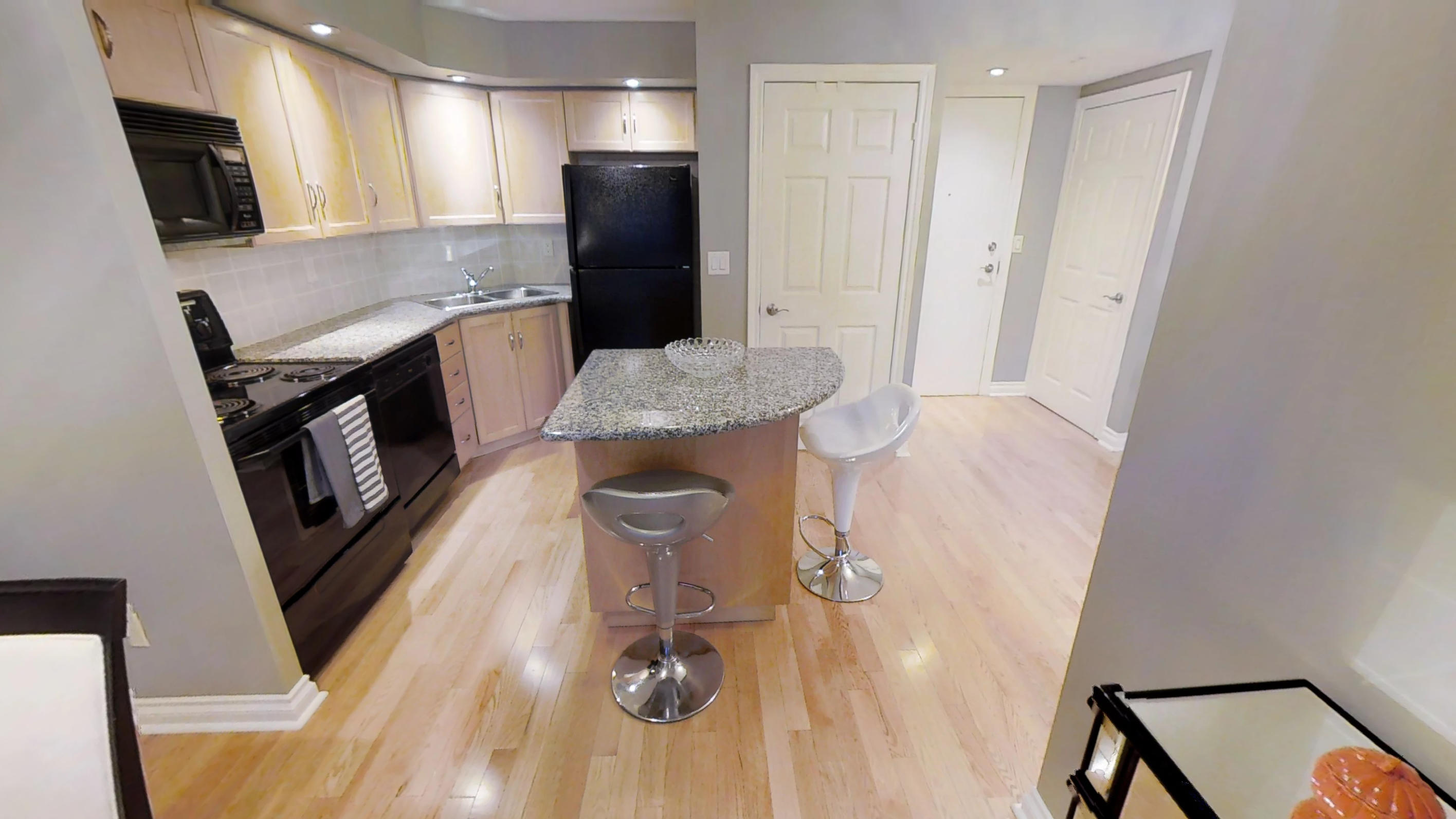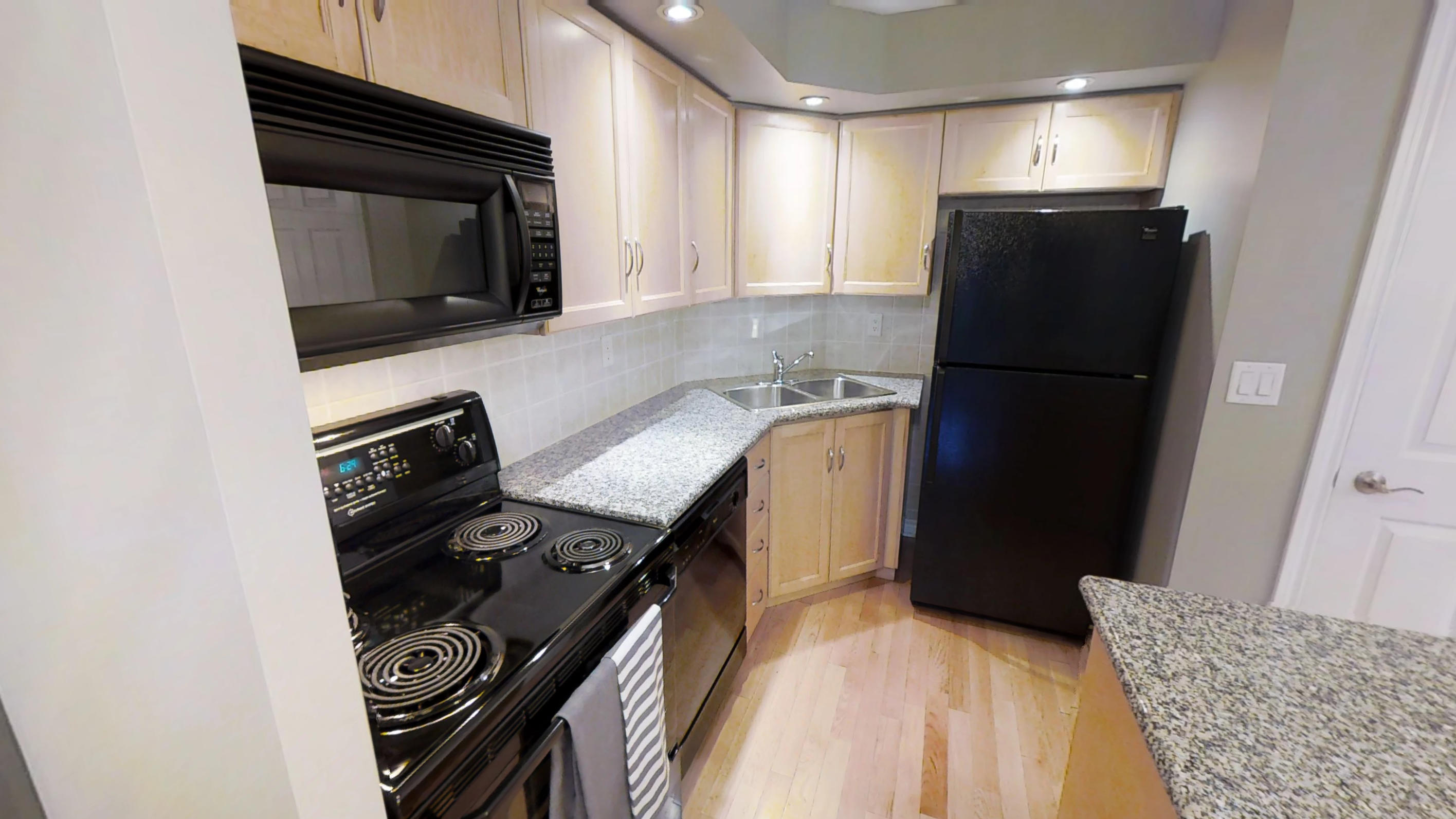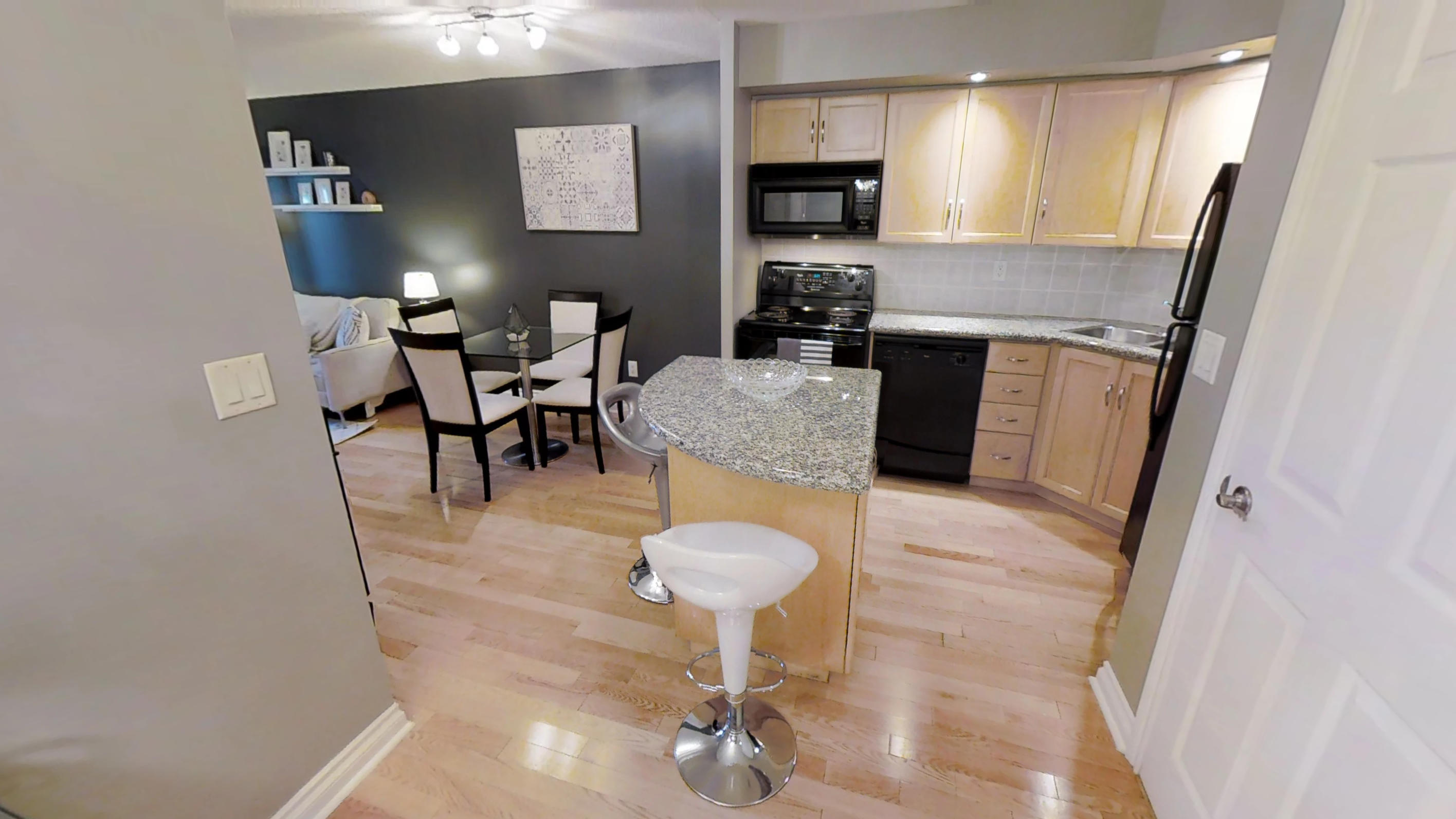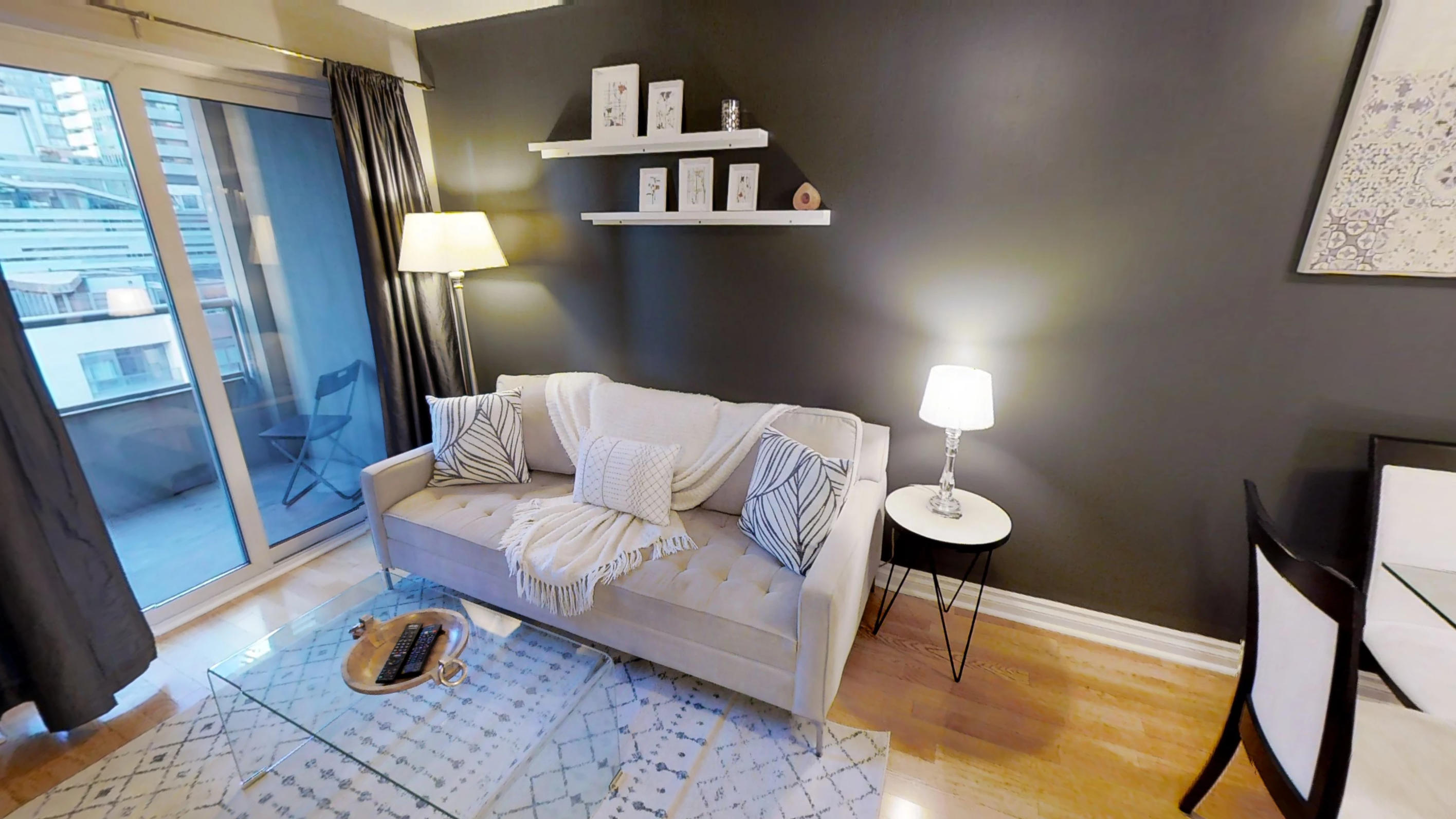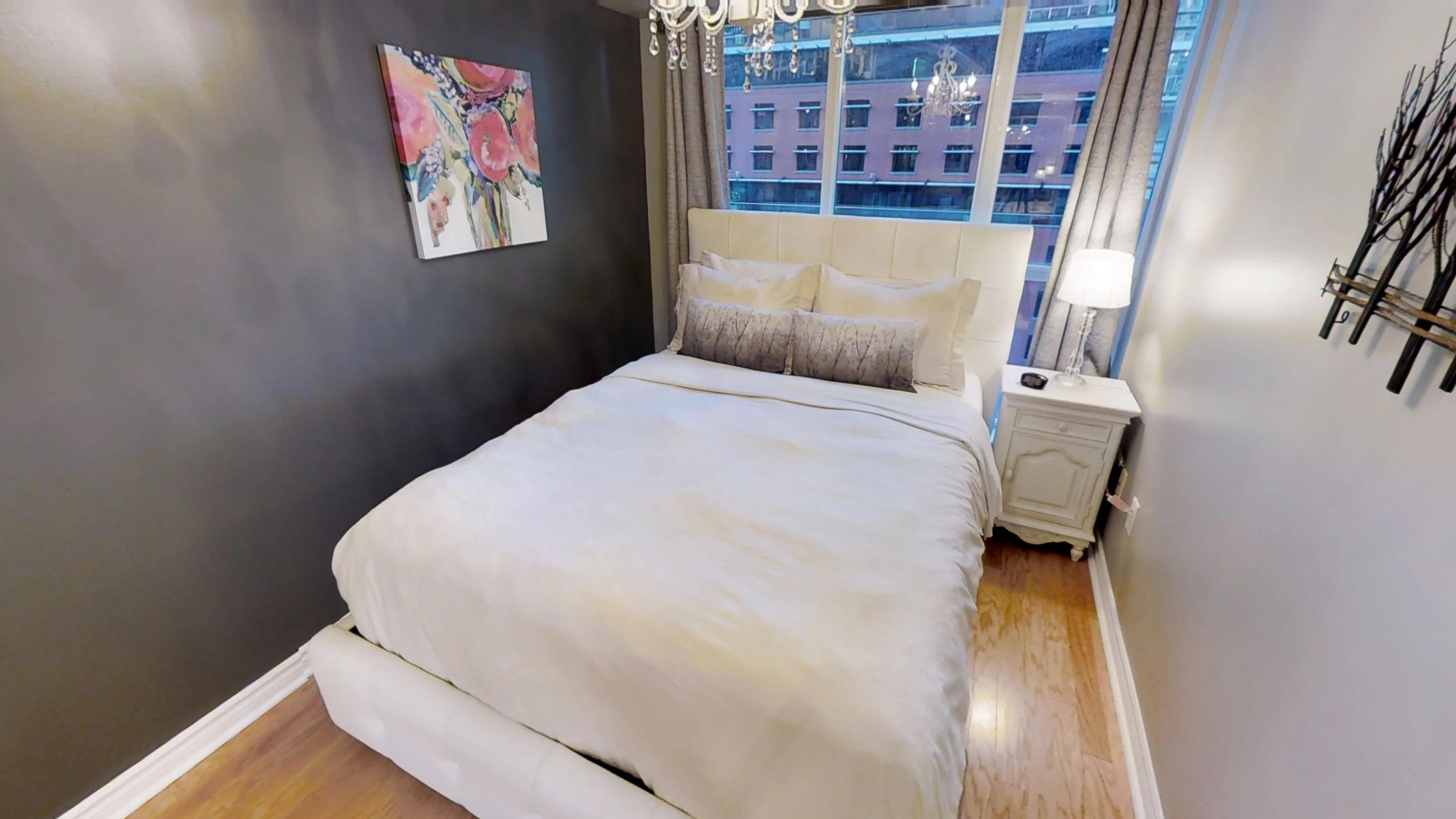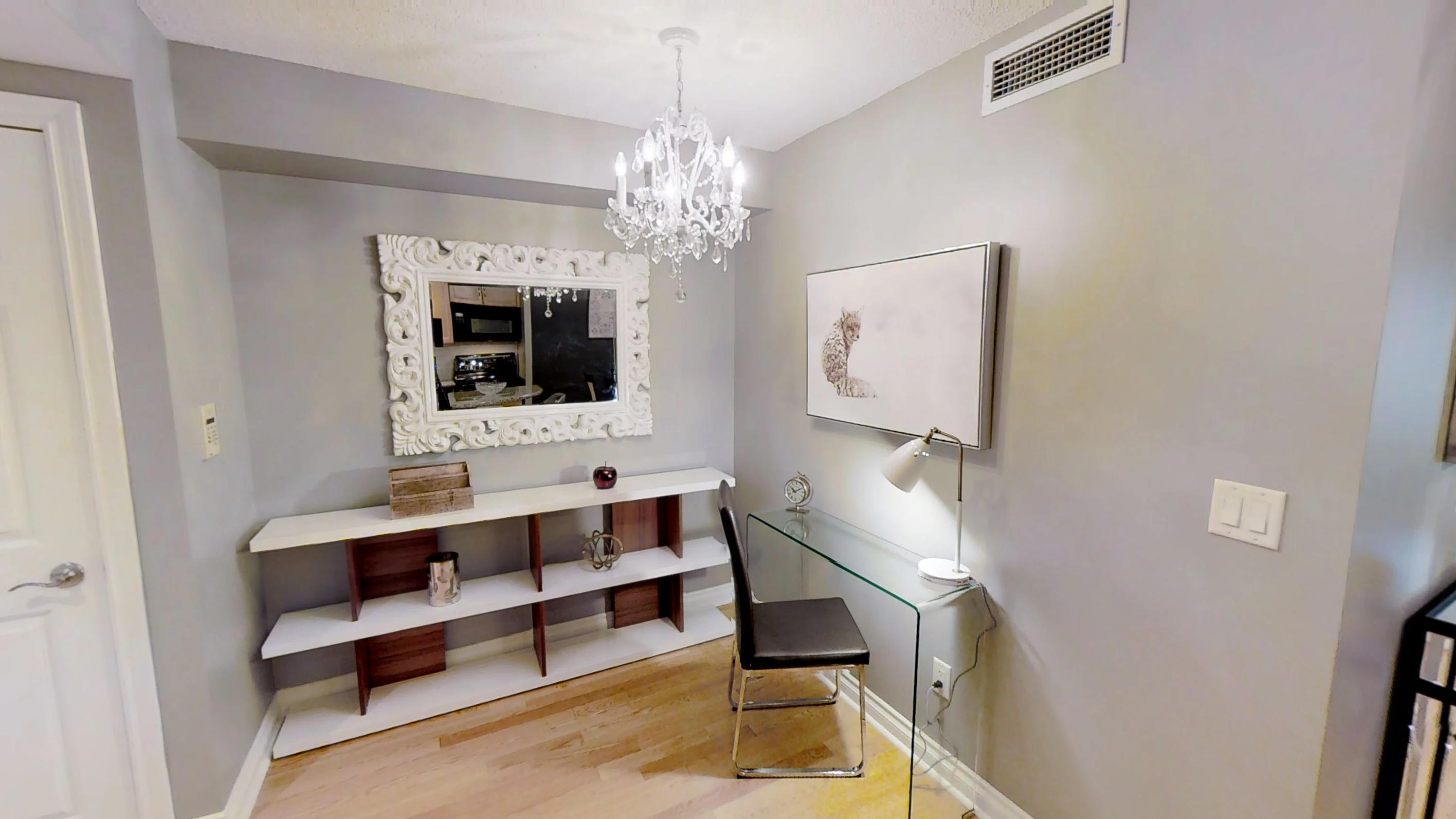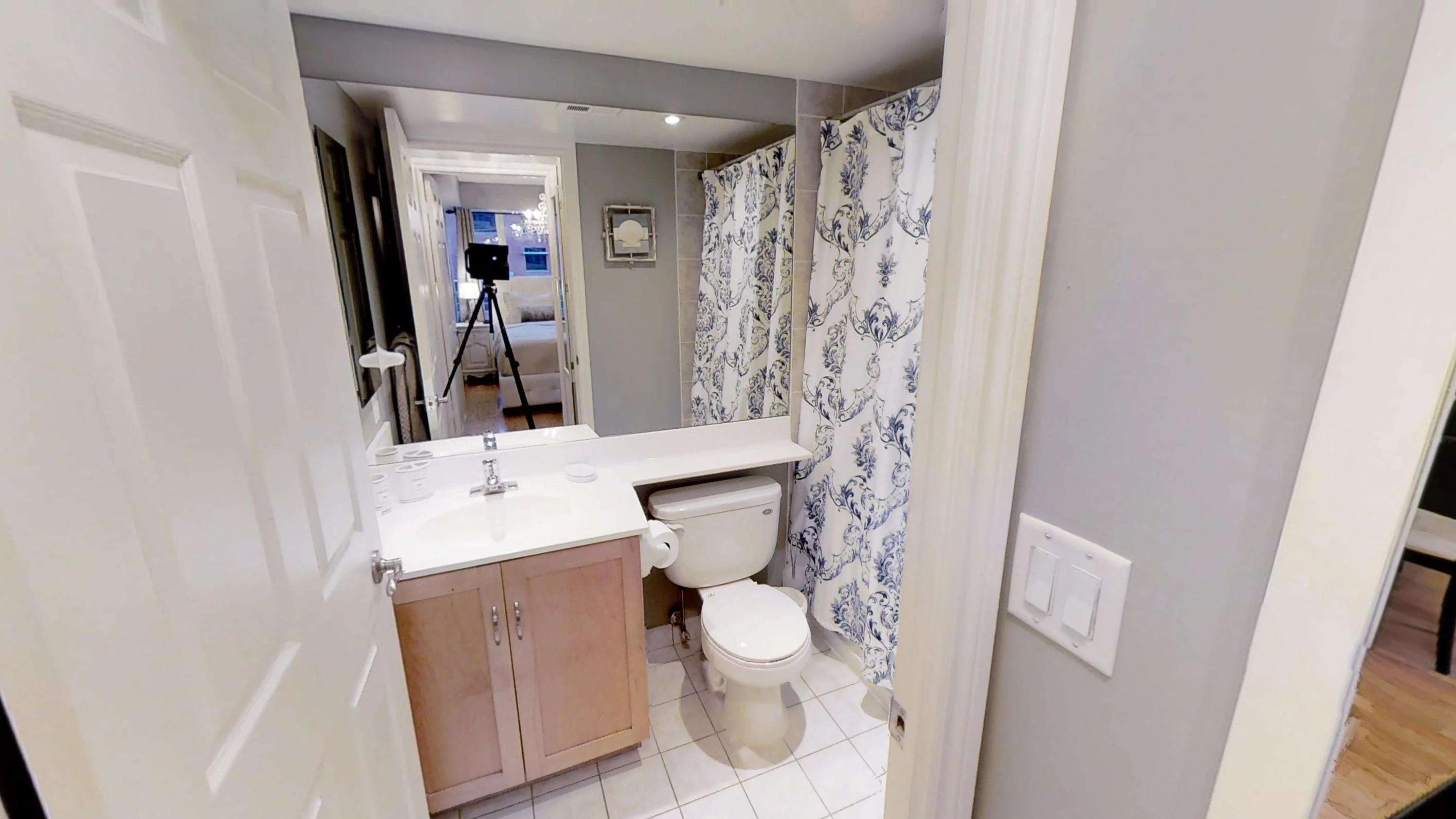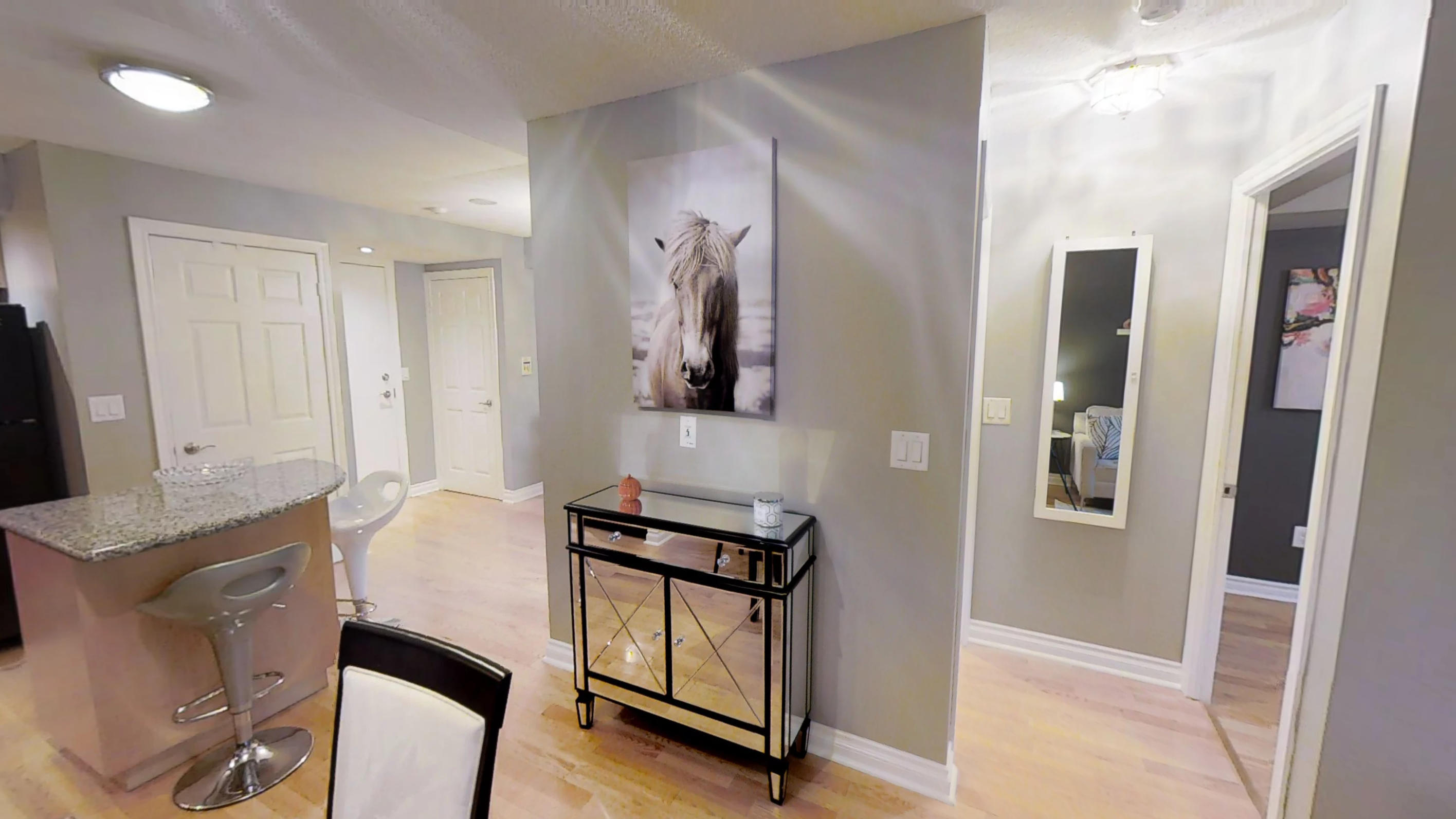 Right in the middle of the Entertainment and financial district, guests of Sky View Suites' Icon I suite will be spoiled for choice to where they can go to.  Within the suite, the large windows and light colored-walls will provide ample light all throughout the day.   The attractive furnishings, open concept, and hardwood floors give the suite an elegant touch.
The bedroom offers a comfy queen sized bed and plenty of closet space.  The closet has a ceiling to floor mirror on both closet panels giving guest more opportunity to make sure their outfit is up to their standards.
The suite has a fully furnished kitchen with granite countertops.  Guests will have all essential utensils provided to the point where the experience is just as if they were in their own kitchen.  As a furnished apartment, the kitchen also features small appliances, glassware, flatware, dishes, and pots and pans so that all you need are the groceries if you want to enjoy a home-cooked meal. Across from the kitchen is a glass dining table with seating for three.  Closer to the entrance guests will find an elongated glass table that will serve their needs to get work done
The living room in this one bedroom furnished suite offers a locally made cozy couch that accents the room beautifully.  With a 52 inch flat screen with frontline cable and a balcony adjacent to the living room, the space is excellent for entertaining.
The Neighbourhood
Guests looking for a furnished apartment in Toronto will find the Icon I suite nestled in one of the most vibrant areas in Toronto. Centrally located, you will find that a five minute walk in any direction will take you to great food, bustling business centres, and plenty of entertainment.
The Entertainment District is an ideal location for public transit, also. you will be minutes away from several subway and streetcar stops, which give you some of the quickest access to the rest of the city.
After work, our corporate housing guests are steps from the lively King West district, which has some of the city's best restaurants and lounges (a few blocks west of the building). Guests at this furnished apartment will also enjoy easy access to Toronto's best cultural and arts centers, including the Royal Alexandra Theatre, the Princess of Wales theatre, and for music lovers, the Roy Thomson Hall.
The Building
Some of the Icon's amenities include a billiards room, an expansive fitness centre, as well as a rooftop BBQ area that has great views of the Toronto skyline, and a 15 foot whirlpool where guests can relax in all year round.
Best of all, with SkyViewSuites, there are no hidden costs. Free wireless internet, cable TV and bi-weekly maid service (once every 2 weeks) are included in the price.
Request this suite
Walk Score
Walk Score
How to Book
Request this suite
Request this suite
[contact-form-7 id="202" title="Request Reservation"]
Walk In Score
Walk Score
How to Book