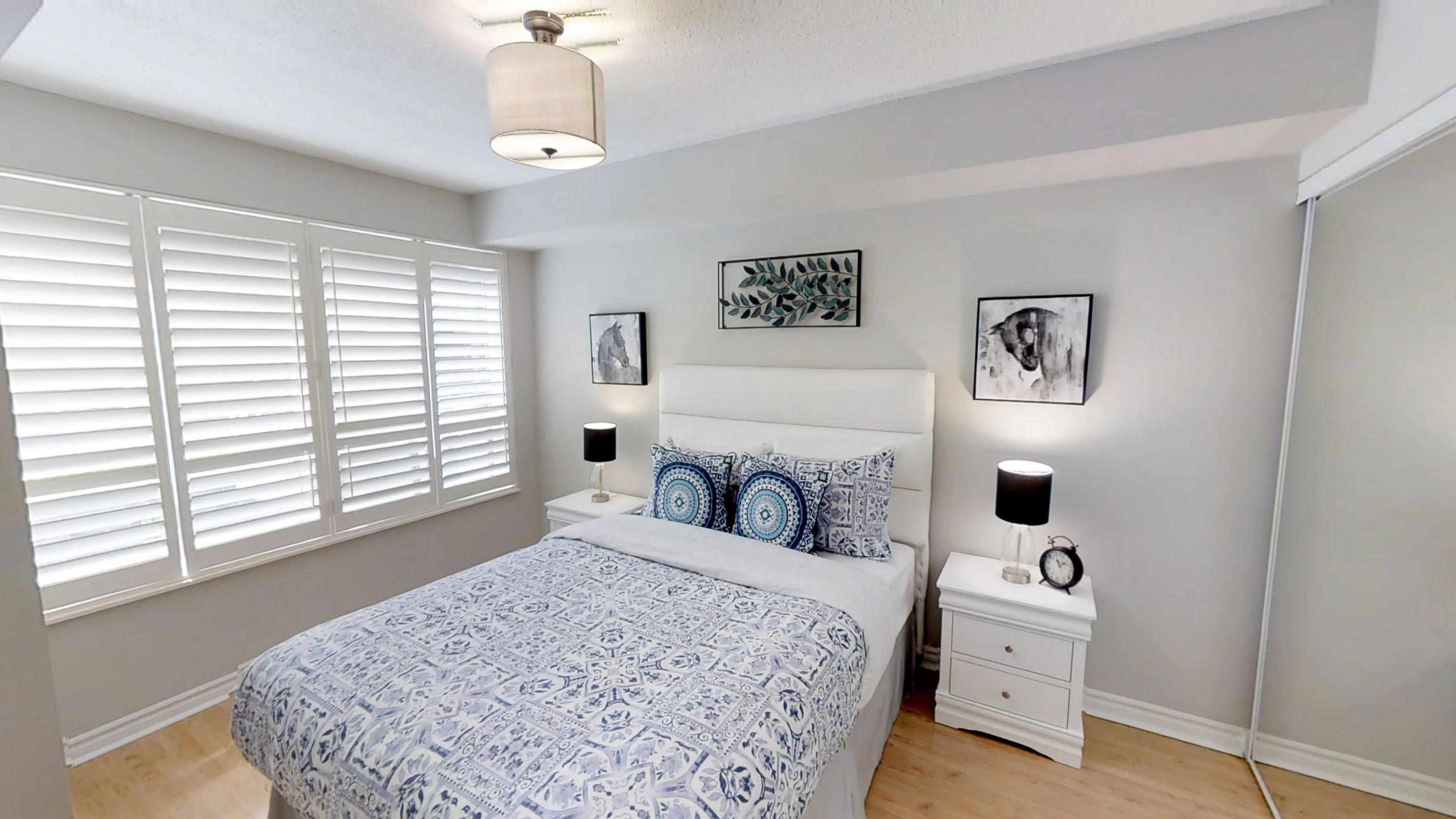 /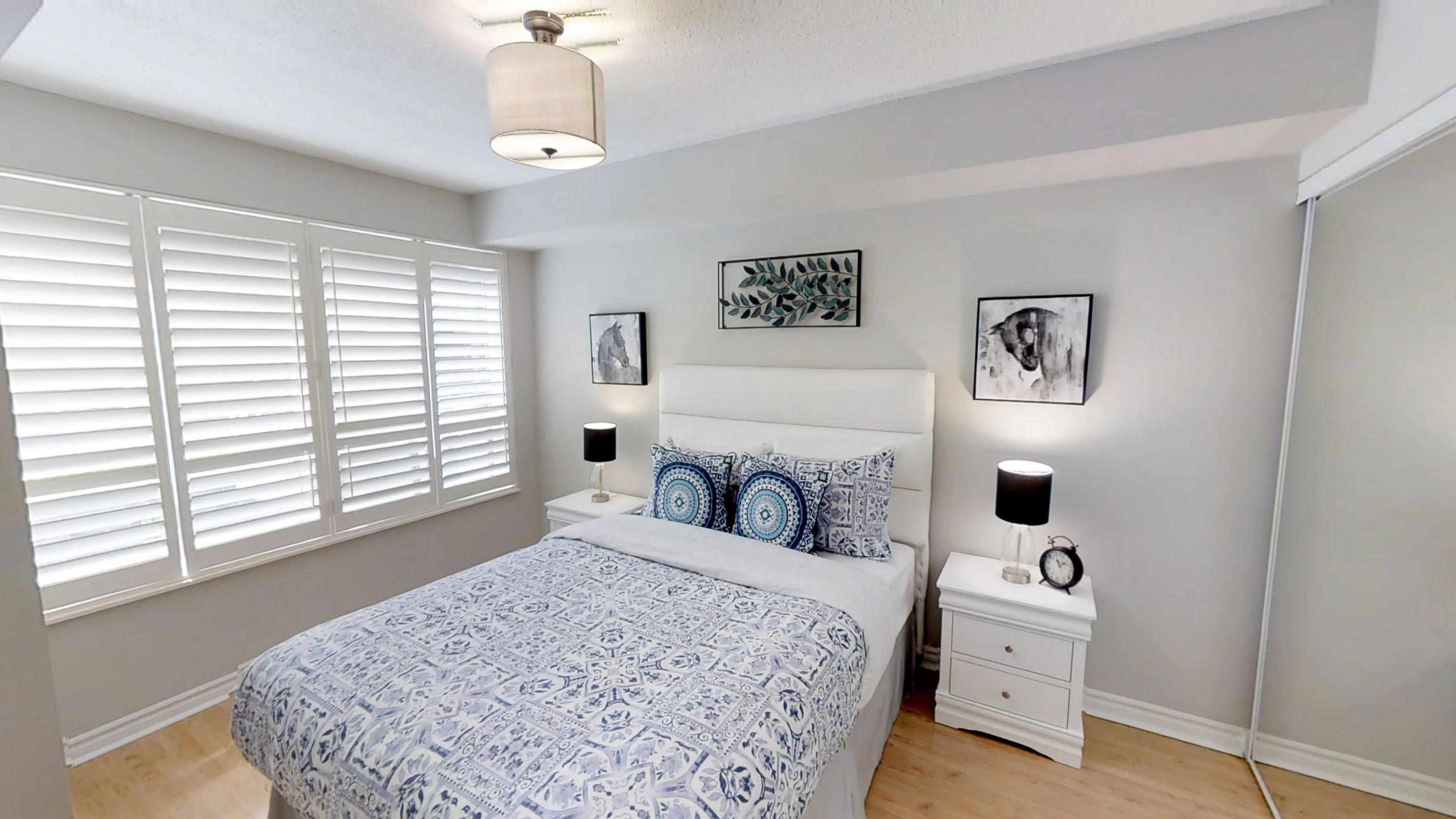 Right in the heart of Toronto's Entertainment District, guests at Sky View Suites' Icon G furnished condominium apartment will not just enjoy this building's great location and amenities, but also the open space and attractive furnishings inside the suite.
The apartment's light-coloured walls and laminate hardwood flooring give this suite a bright and open feel. Adding to this is the open concept floor plan of the main living space. The kitchen contains all major appliances, such as a refrigerator, microwave, and oven. Also in this fully furnished kitchen are small appliances (coffee machine, toaster, etc), glassware, dishware, flatware, and pots and pans needed for preparing a home-cooked meal.
Just outside of the kitchen, in the main living space, there is a dining table with seating for three. After dinner, guests can relax on the comfortable pull-out sofa bed, which sits opposite the large flat screen television. A beautiful glass coffee table lies between these two pieces, so that guests may enjoy a beverage as they relax. Also featured in the living space is a glass desk for those who need to get some work done while they are in the suite, as well as glass sliding doors which allow access to the suite's balcony.
The bedroom features a queen sized bed, plenty of closet space, and flat screen personal television mounted to the wall. Guests will arrive with the bed made; as with all of our Sky View Suites, bedding is included in the rent.
The bathroom in Icon G features a shower/tub combination and b=plenty of counter space. Along with complimentary bedding, towels are also provided at no extra cost.
The Neighbourhood
The Icon G suite is located in one of the most bustling and vibrant neighbourhoods in Toronto. The centrally located building is a five minute walk from great restaurants, bustling business centres, and lots of entertainment.
This building is also very convenient for transit purposes, as well. Within walking distance are several streetcar and subway stops, and taxis can be easily waved down in this area of town.
The Building
Some of the Icon's amenities include a billiards room, an expansive fitness centre, as well as a rooftop BBQ area that has great views of the Toronto skyline, and a 15 foot whirlpool where guests can relax in all year round.
Request this suite
Walk Score
How to Book
Request this suite
Request this suite
[contact-form-7 404 "Not Found"]
Walk In Score
How to Book