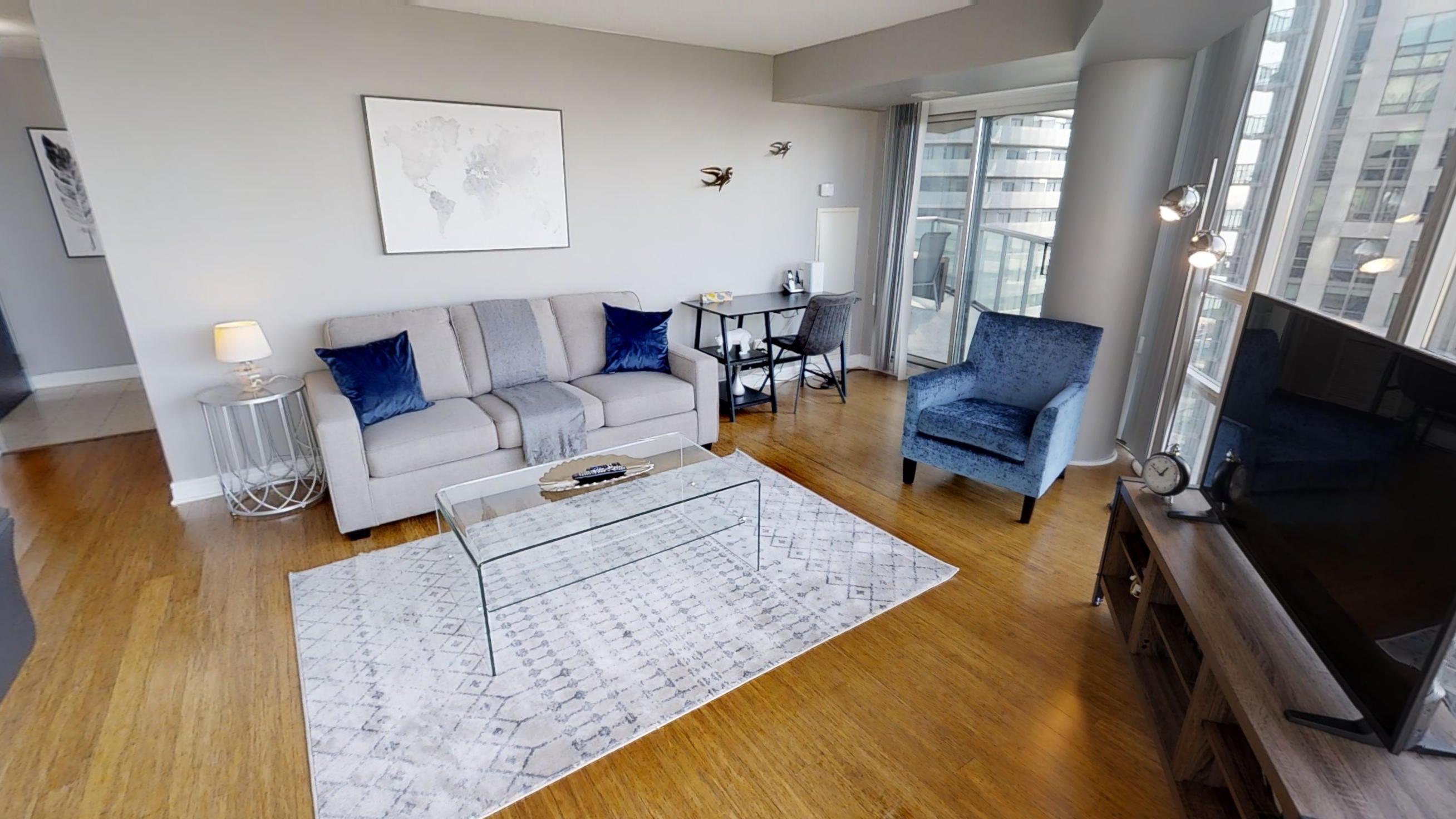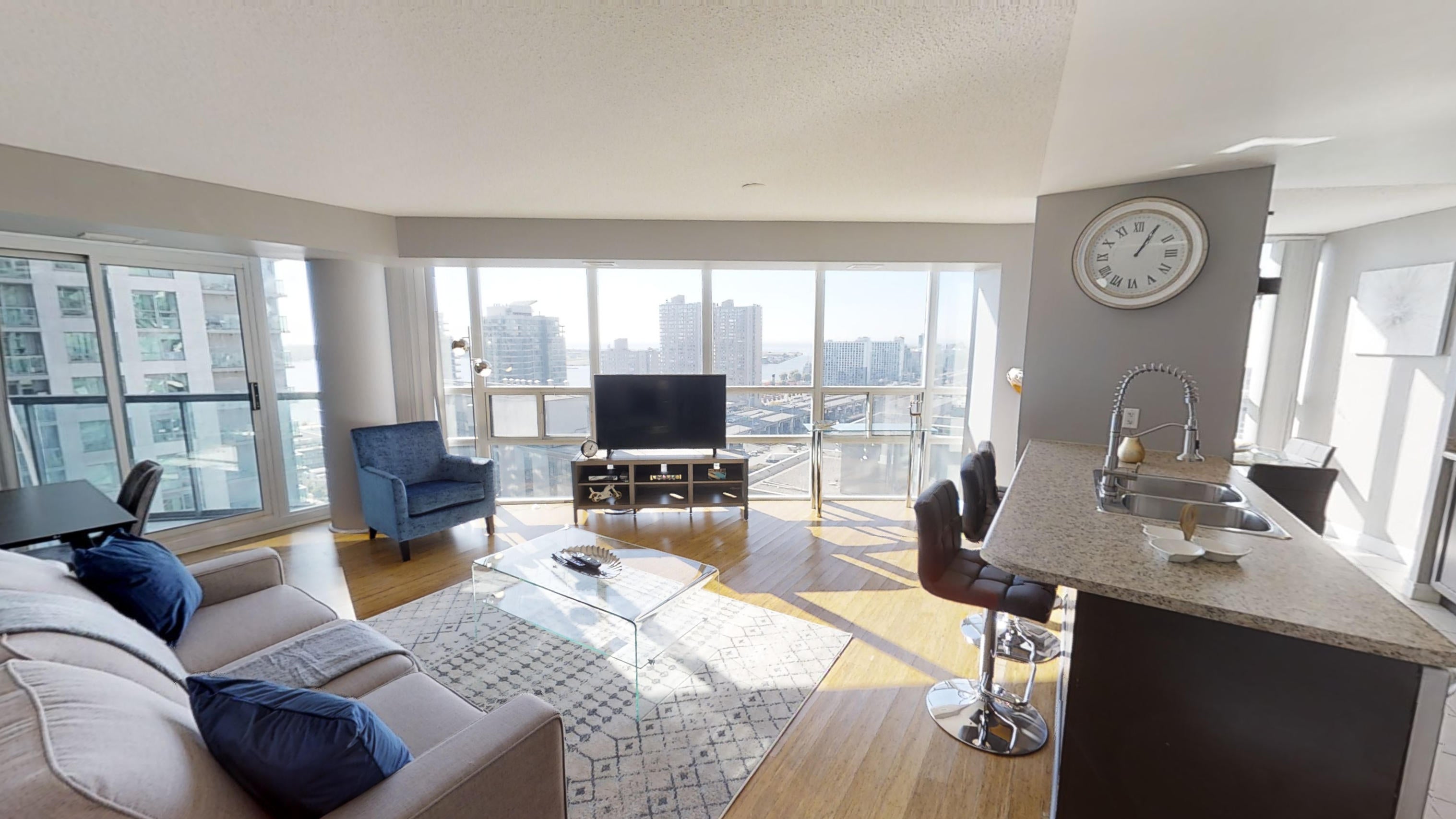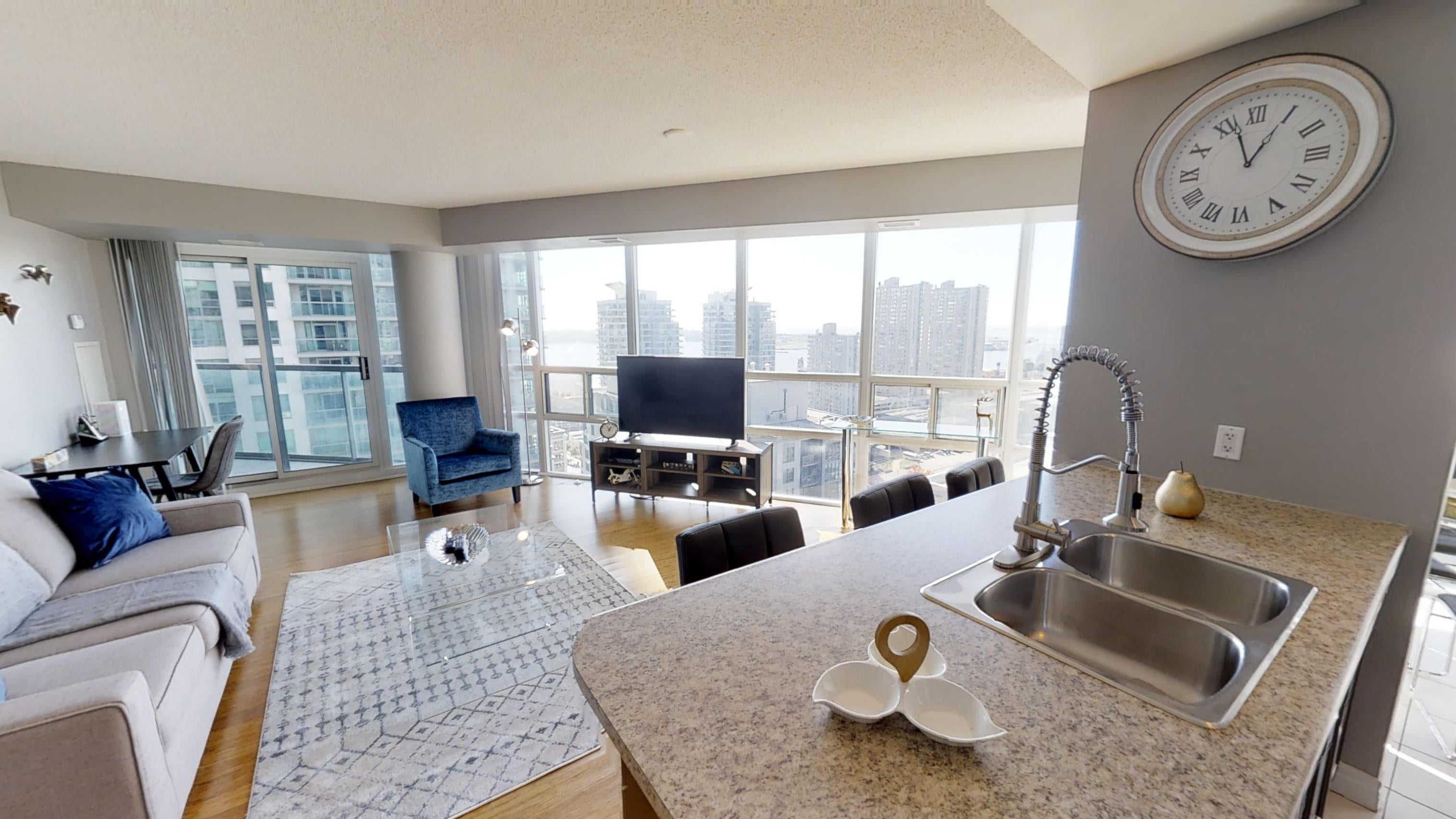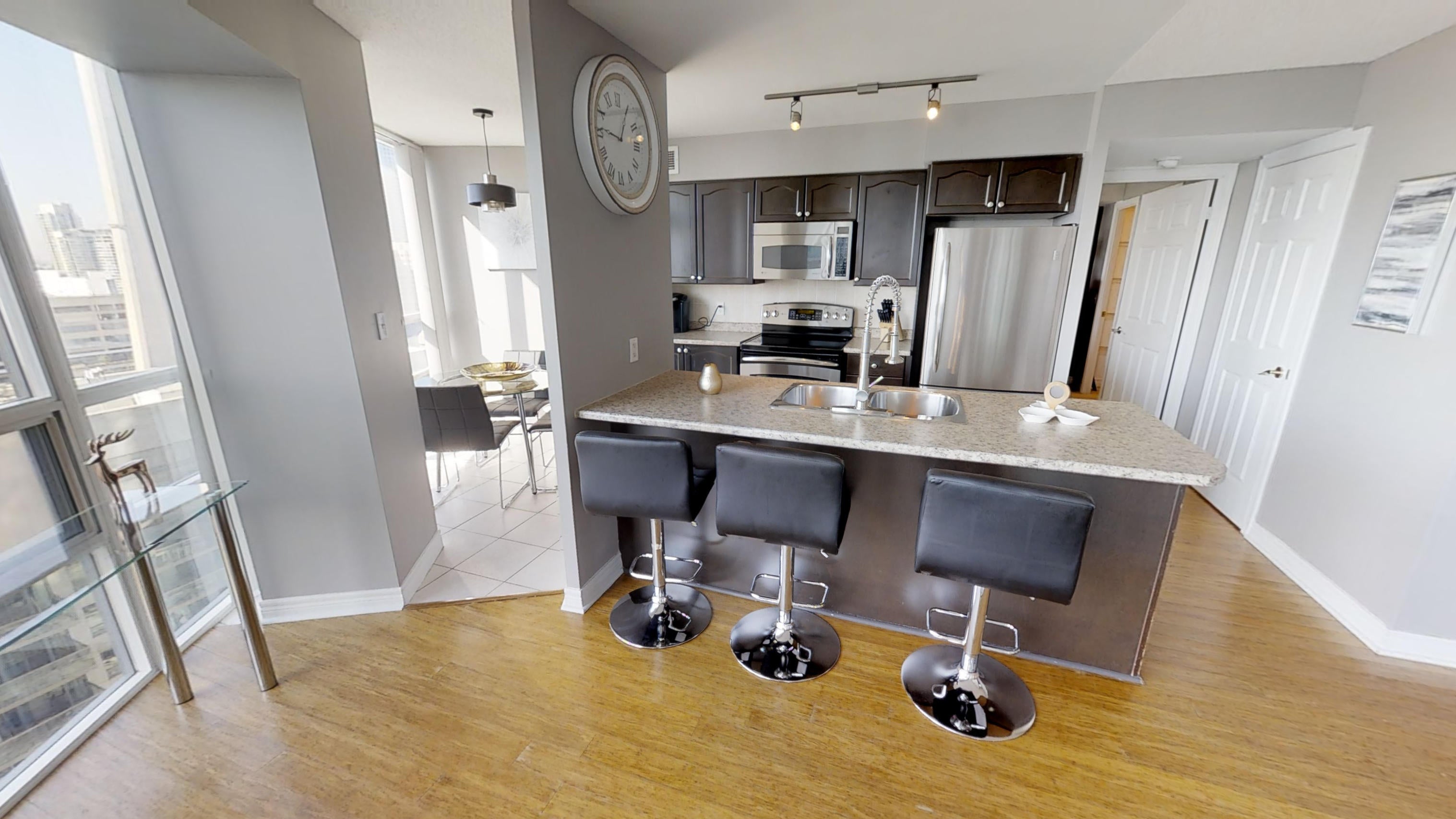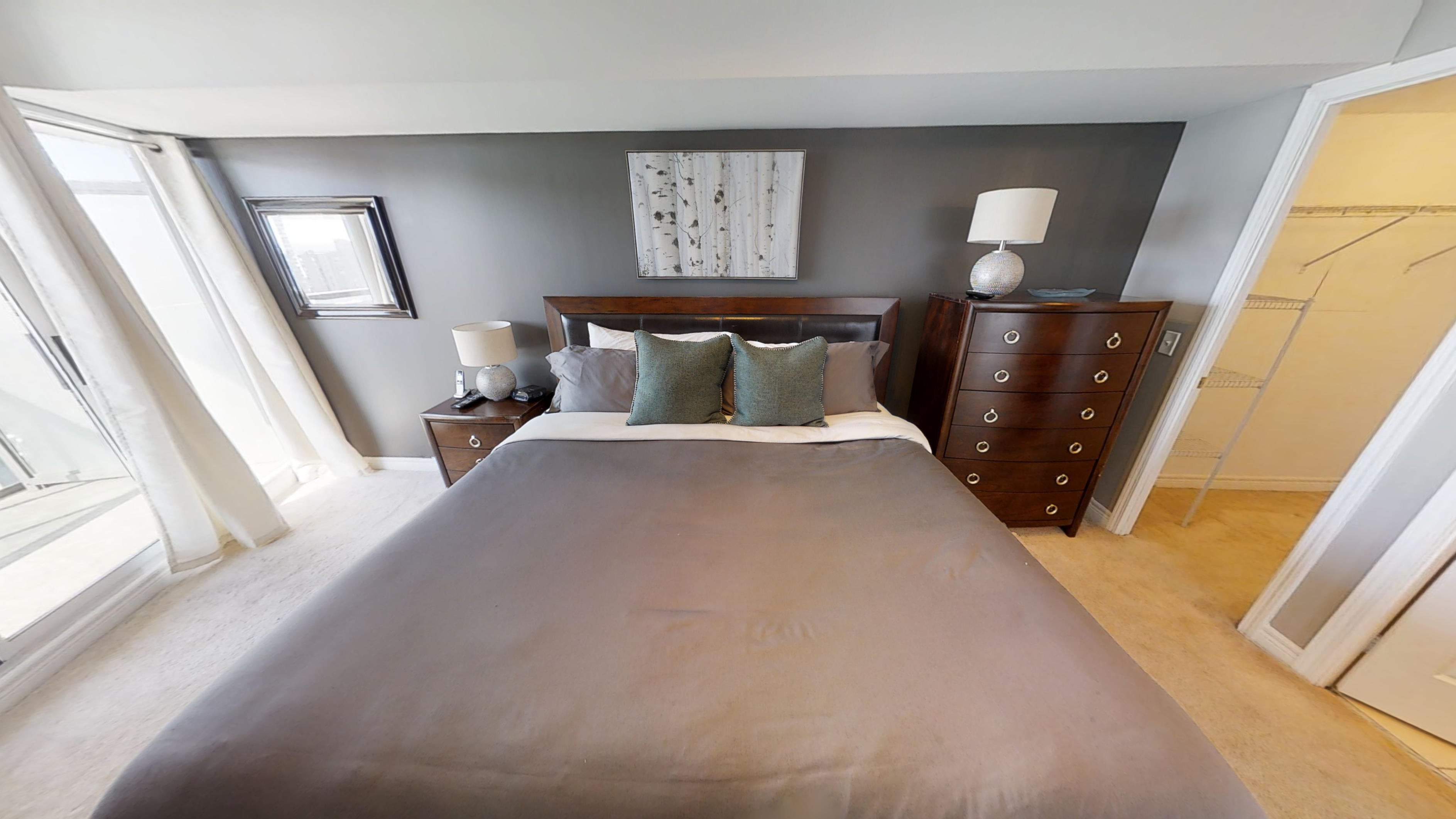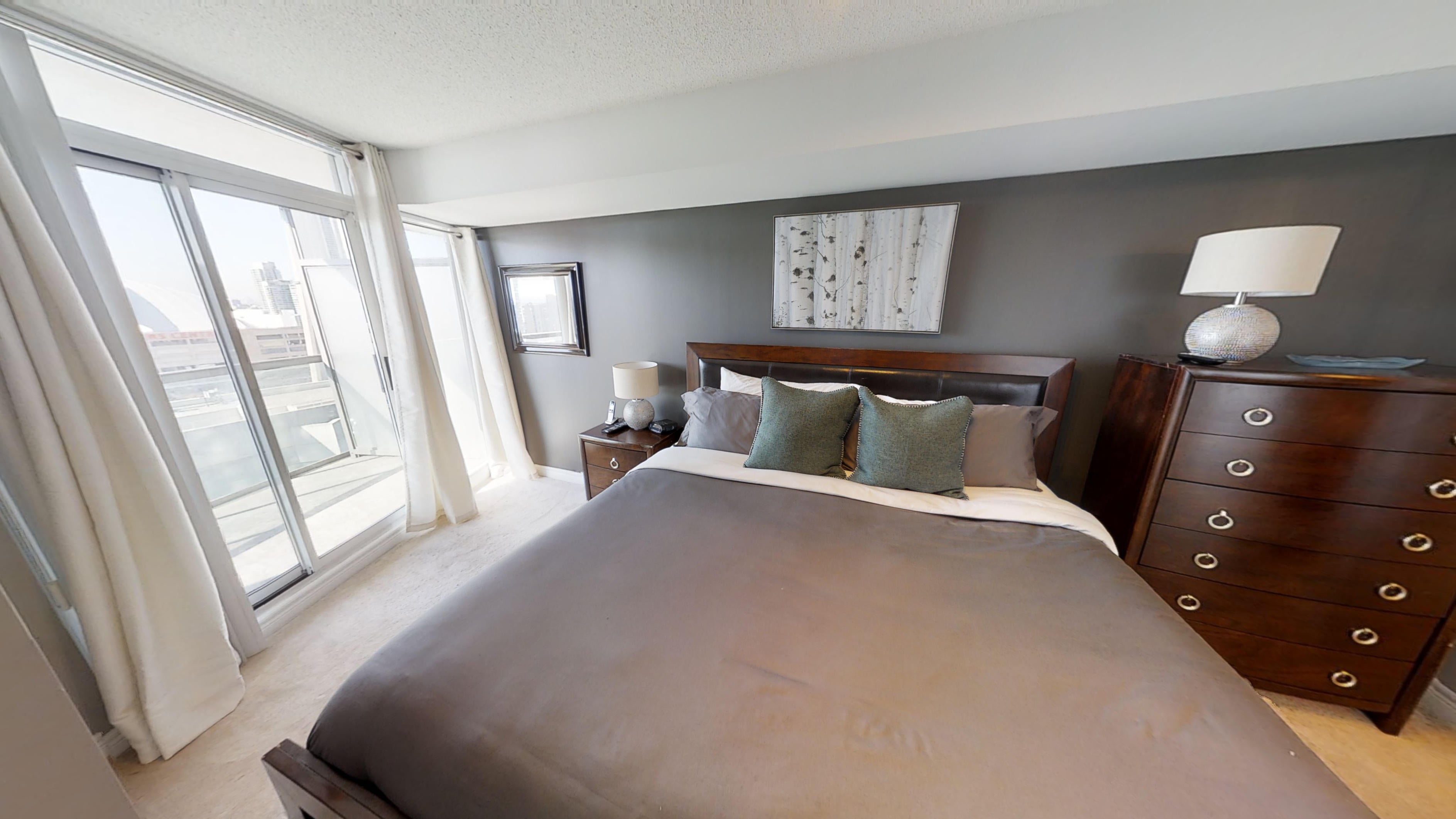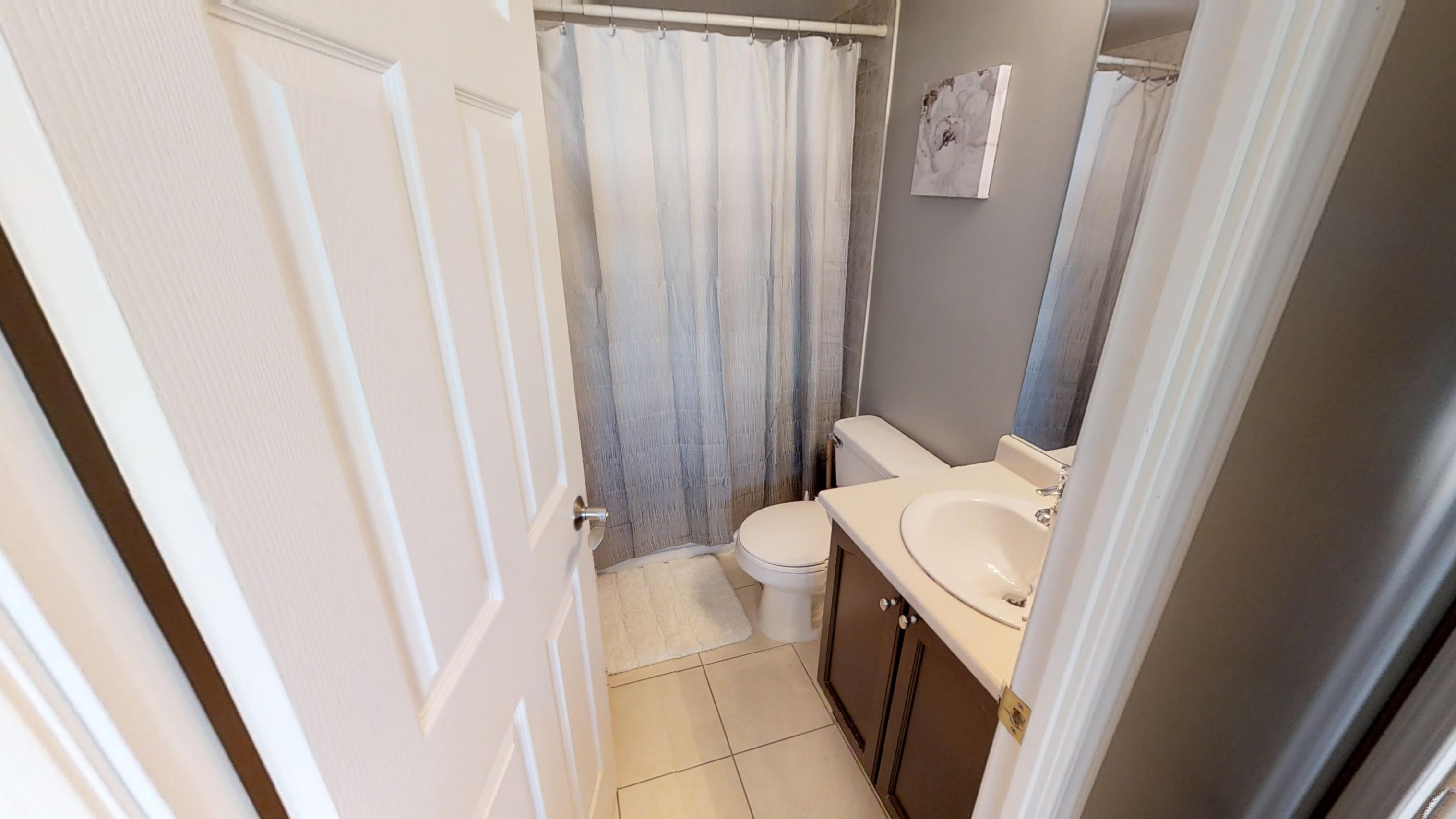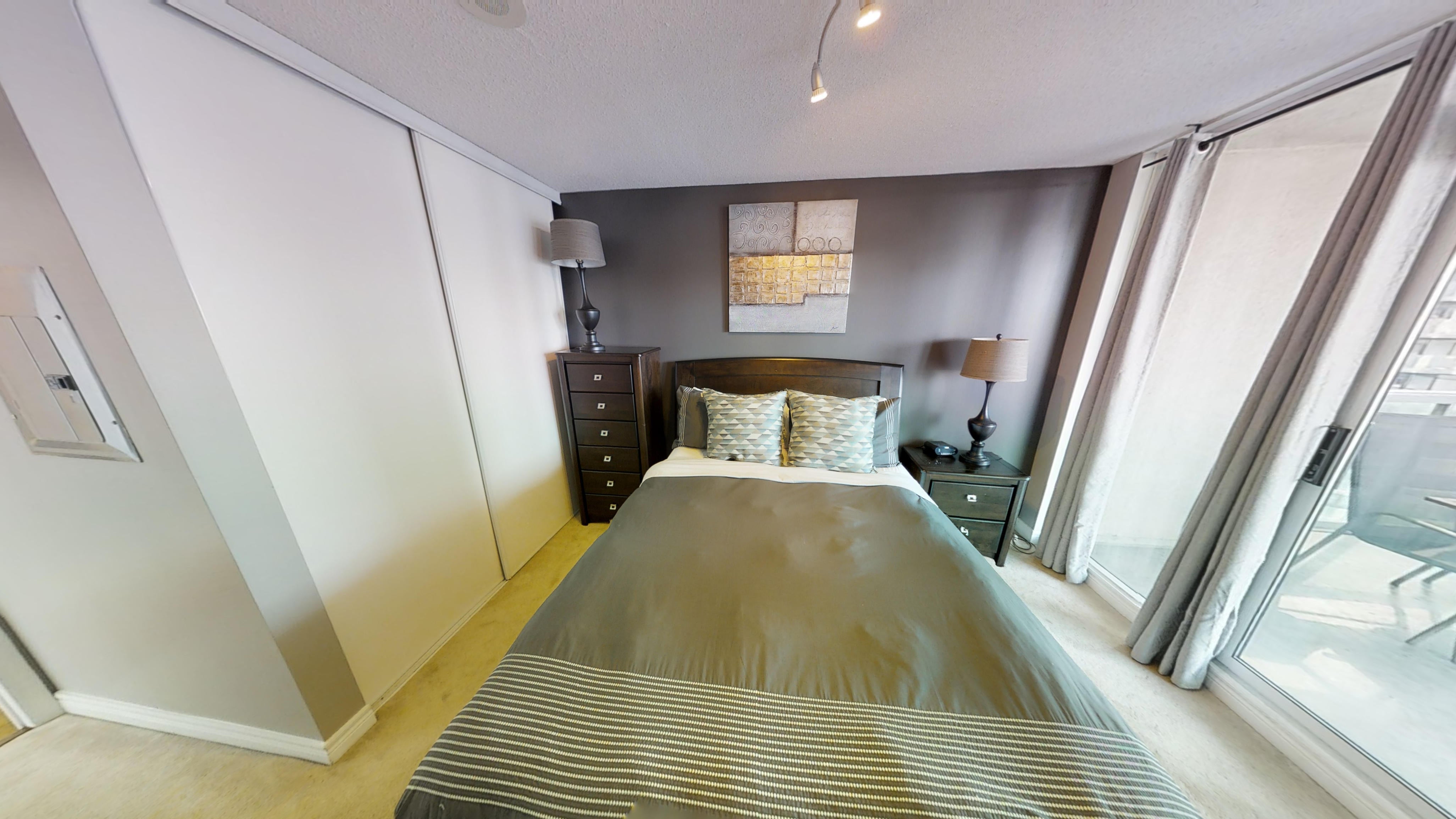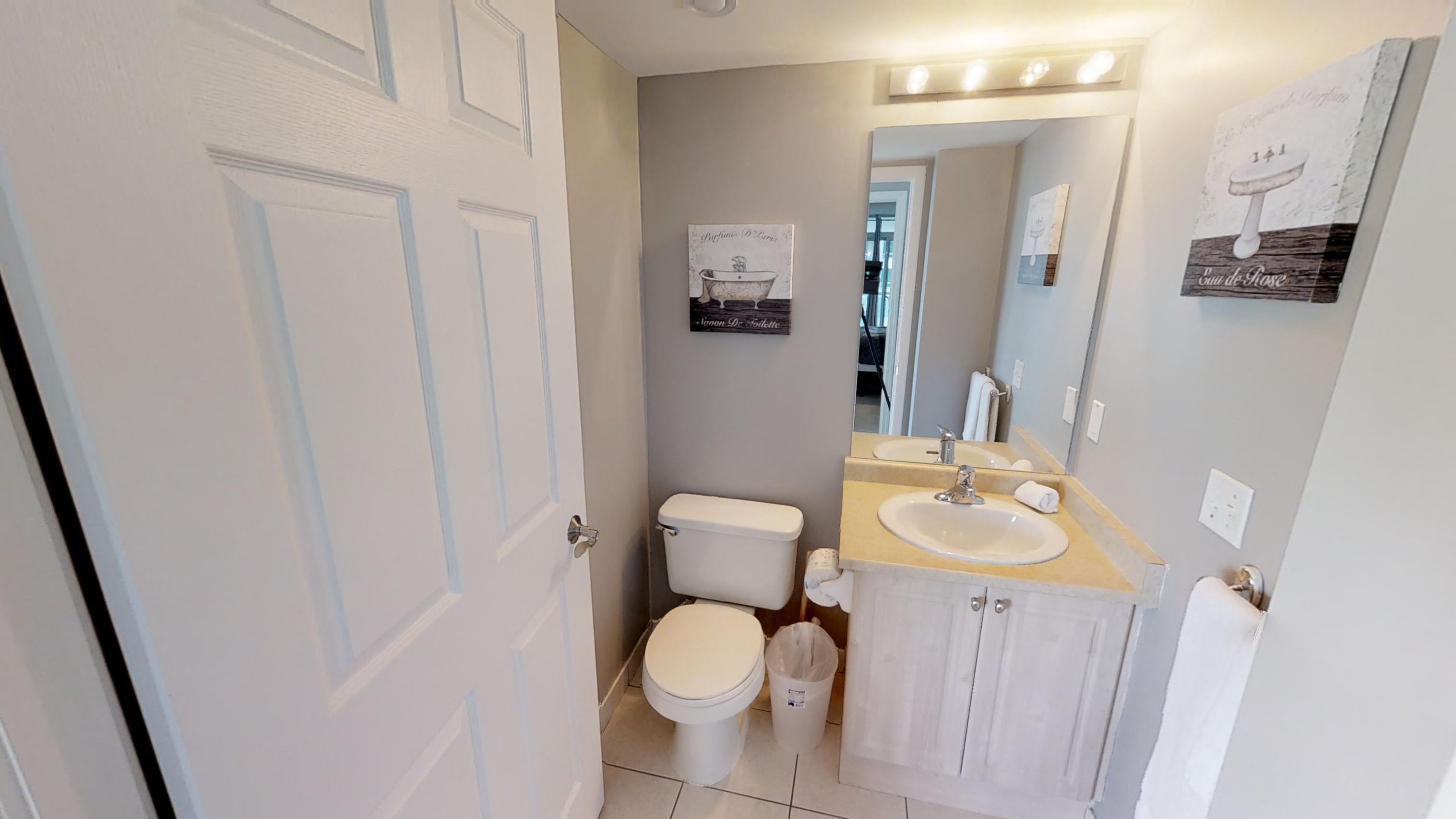 /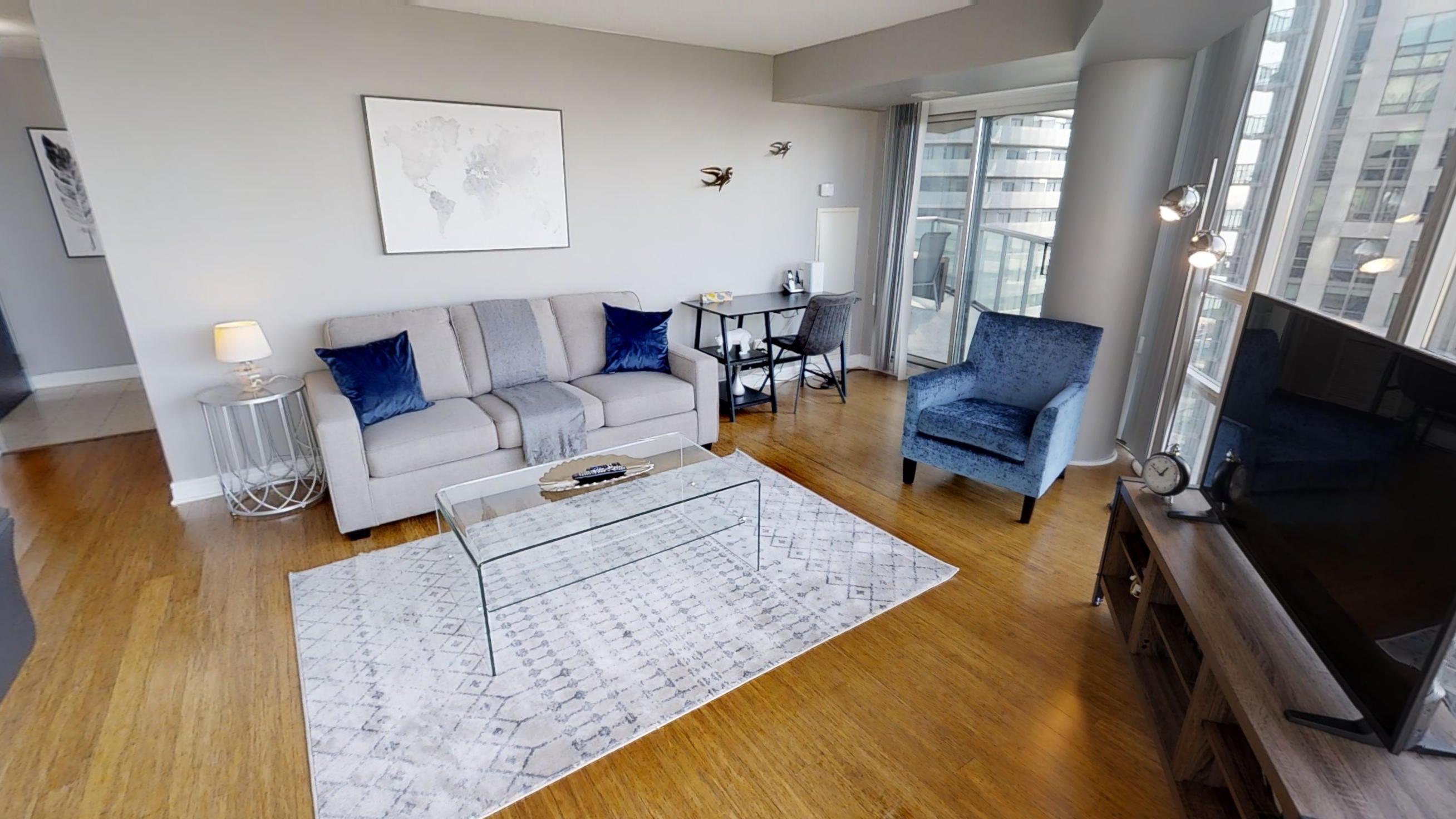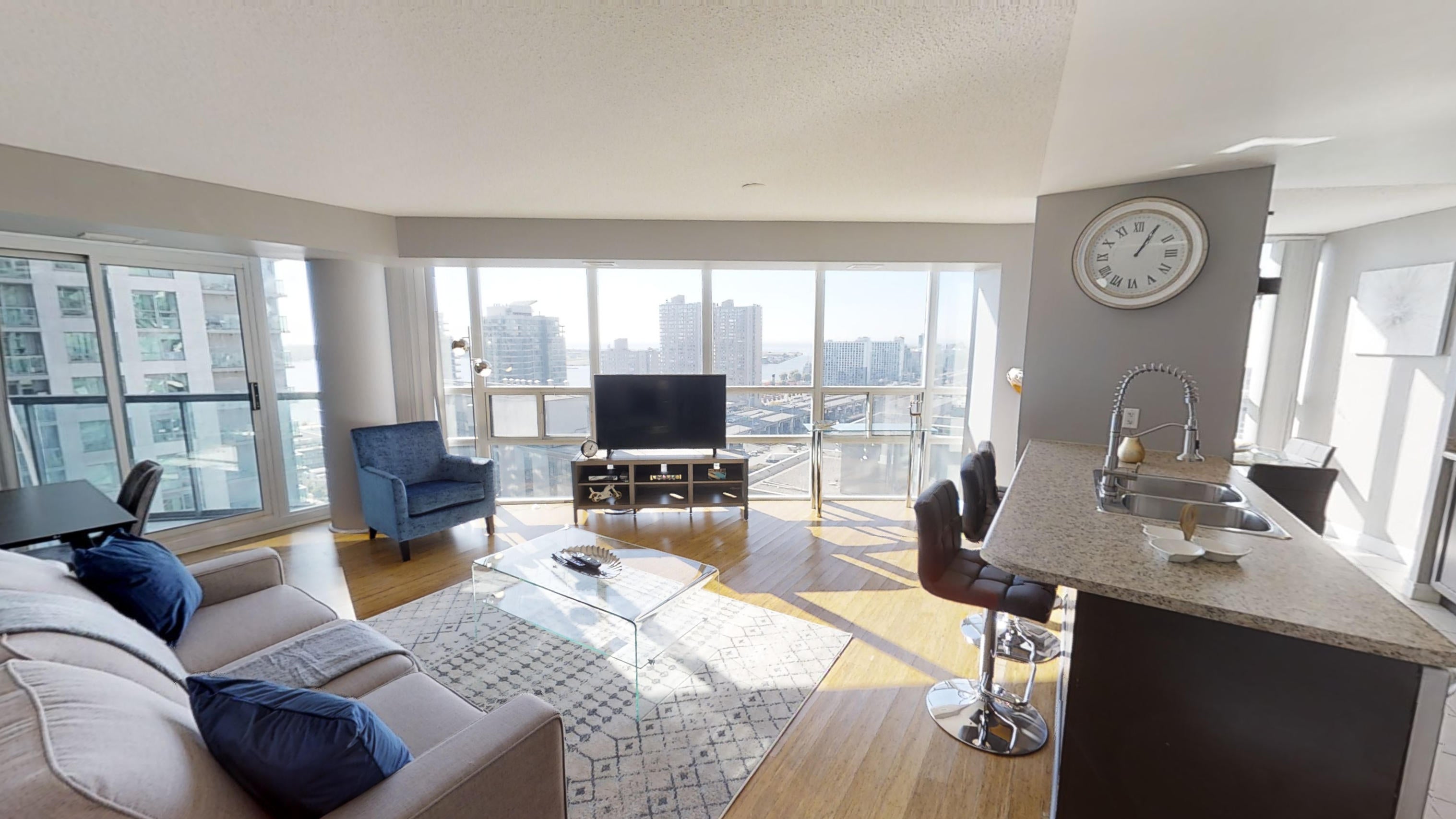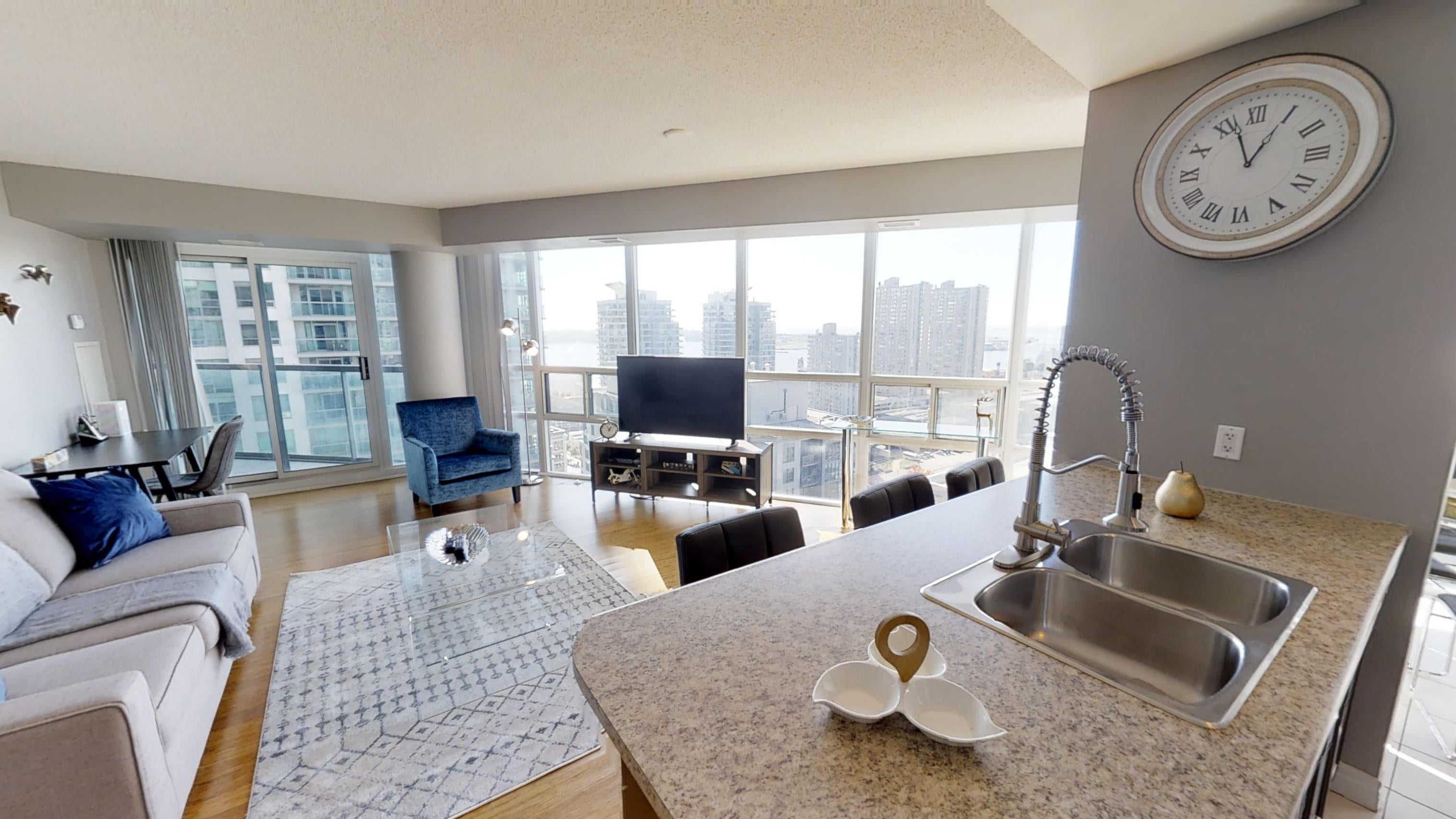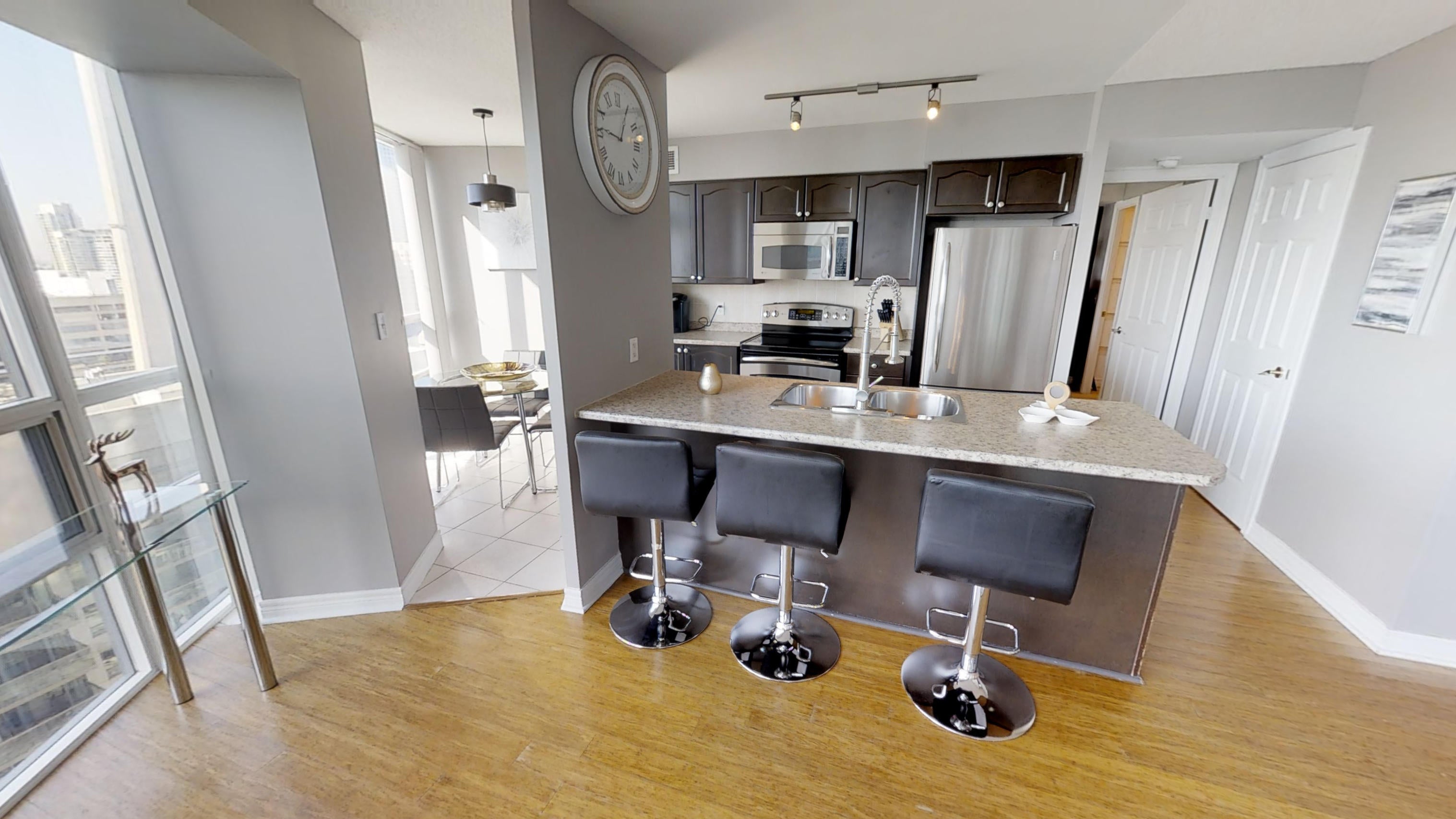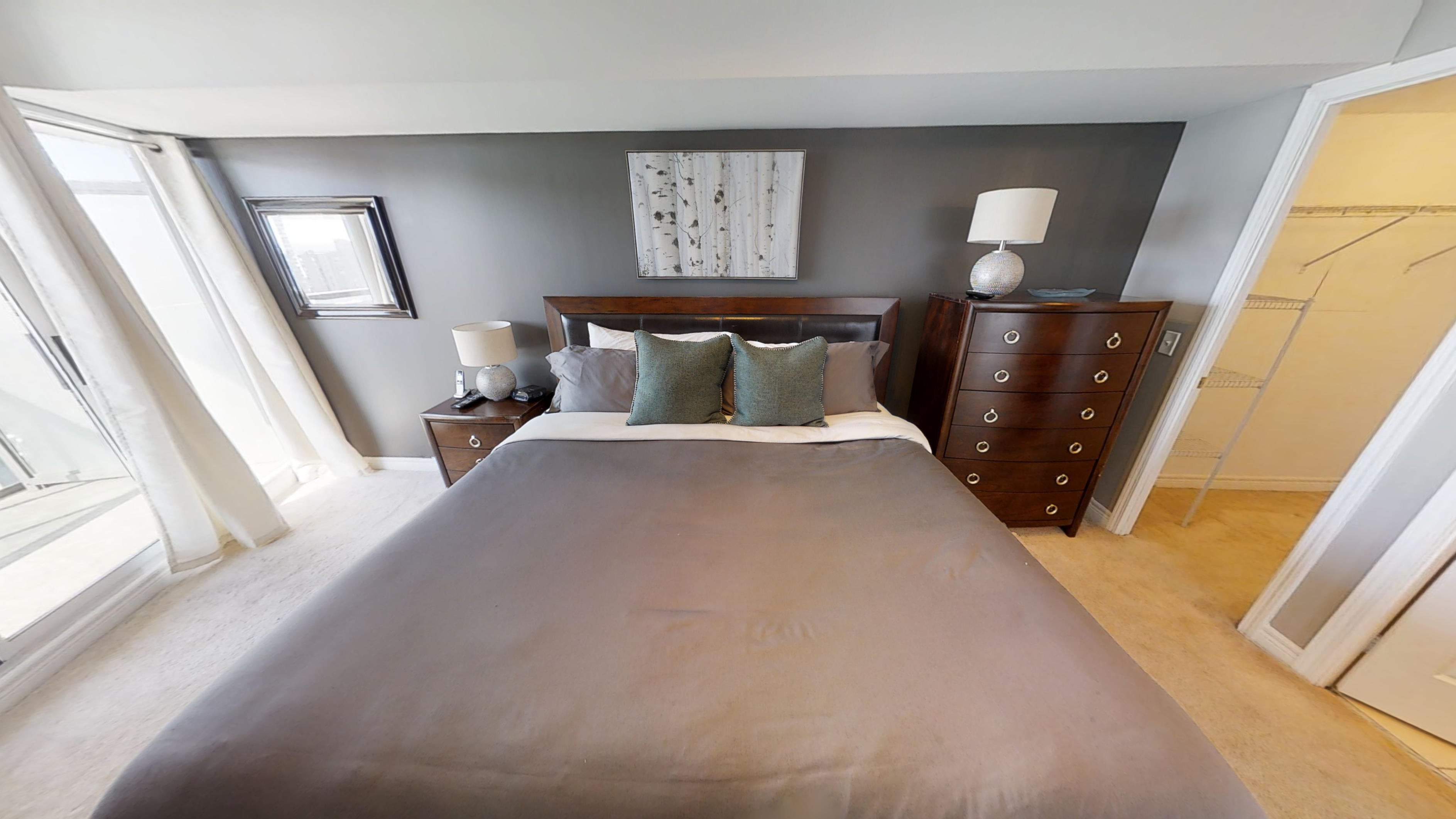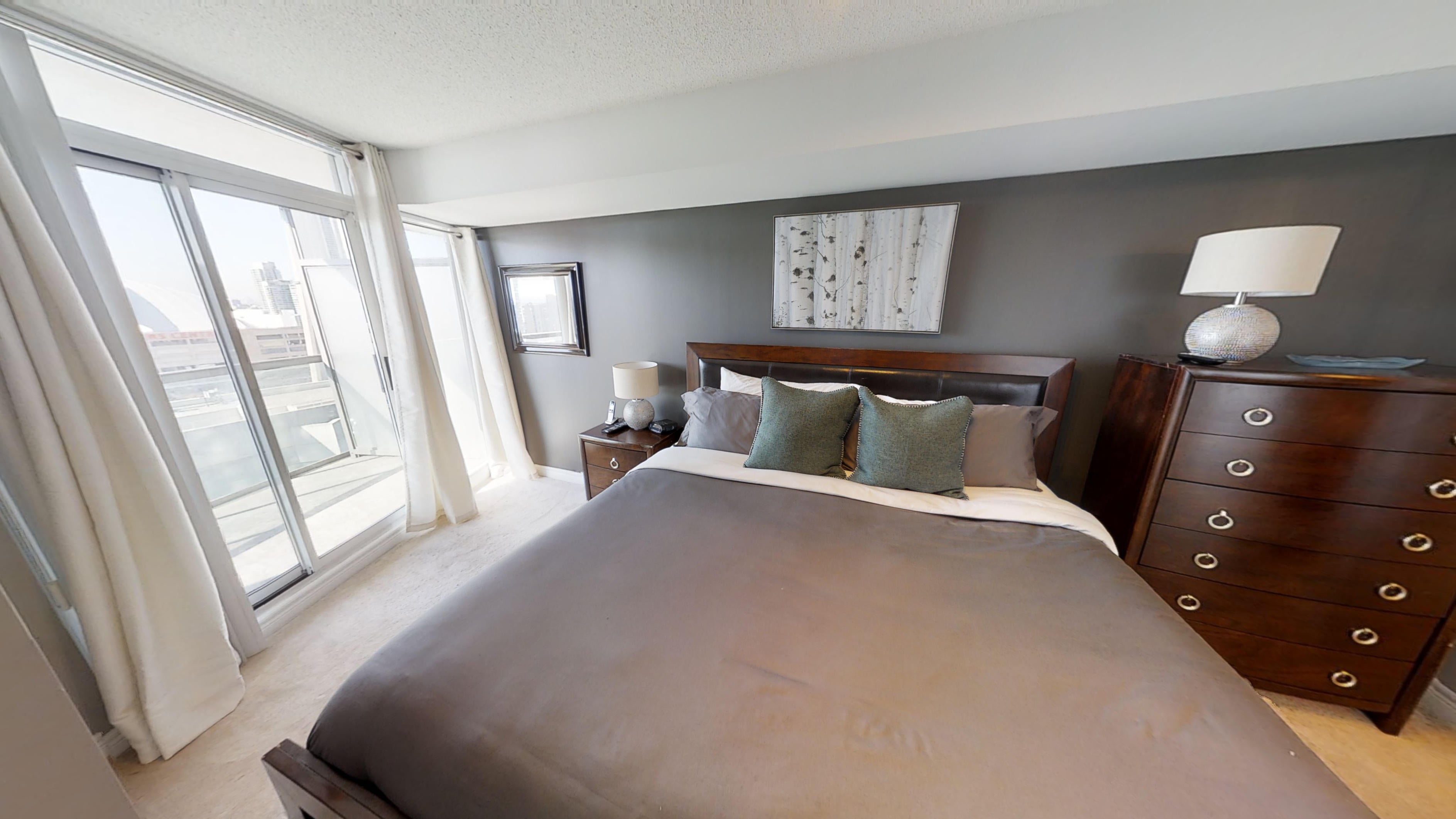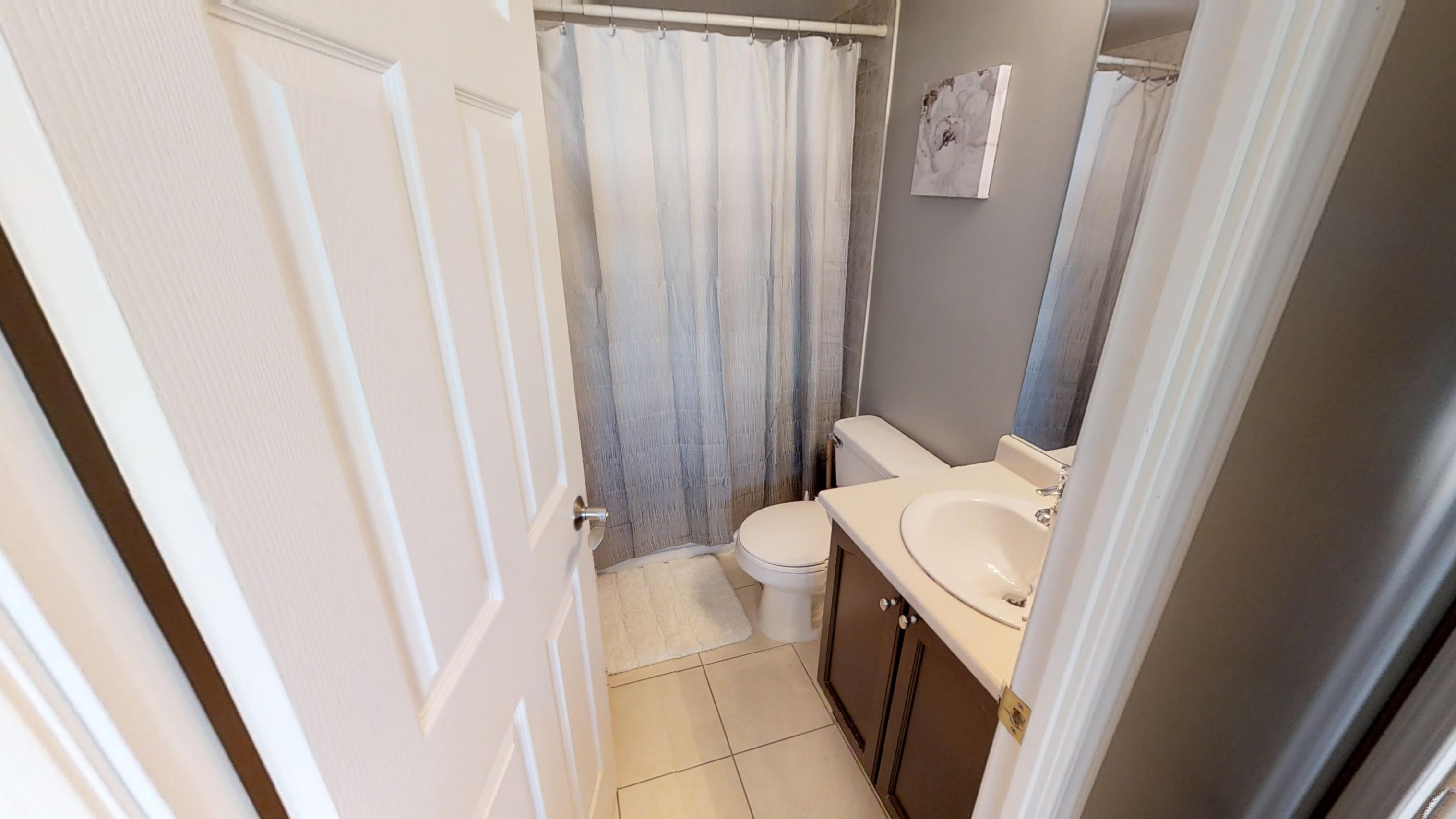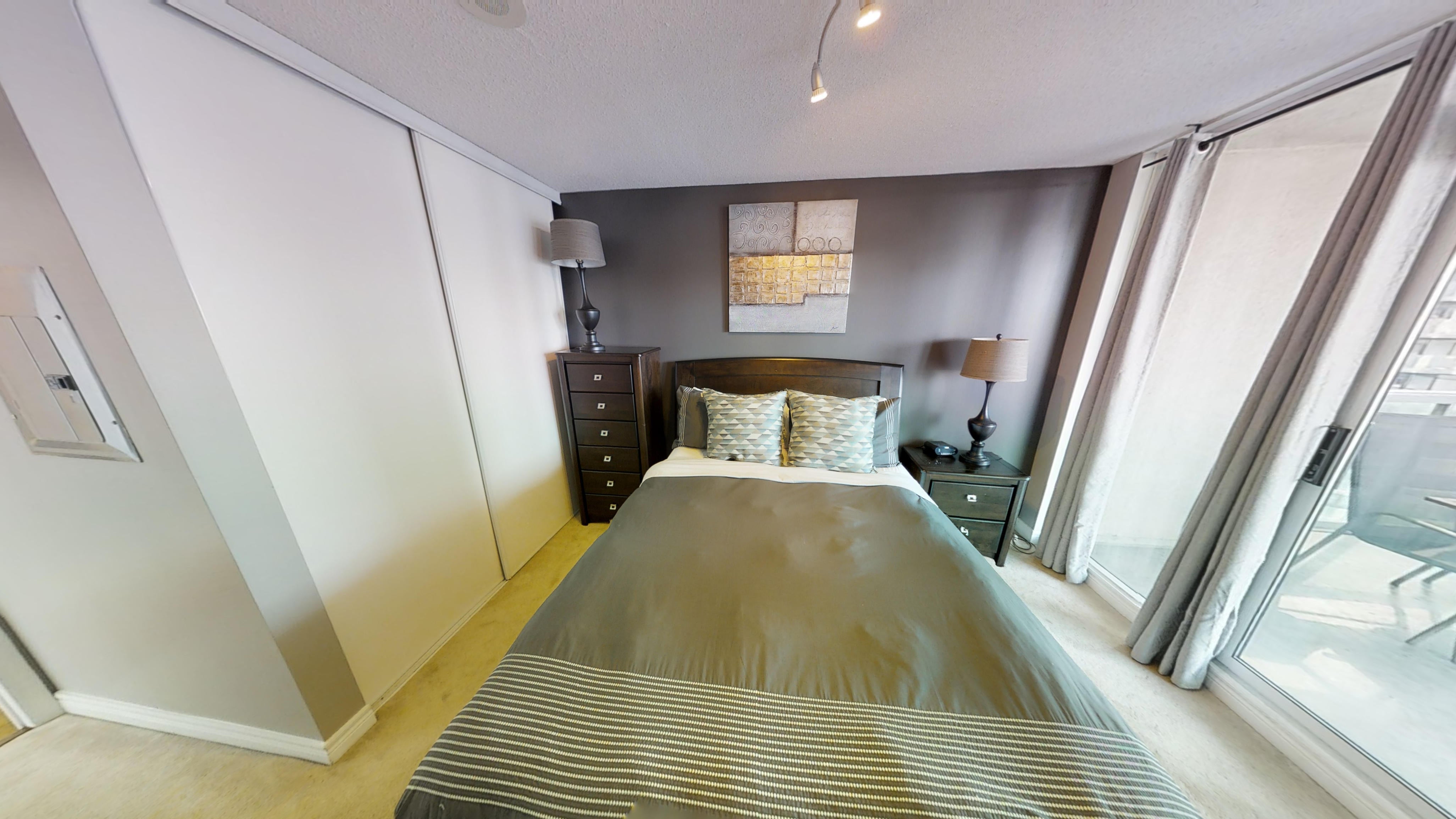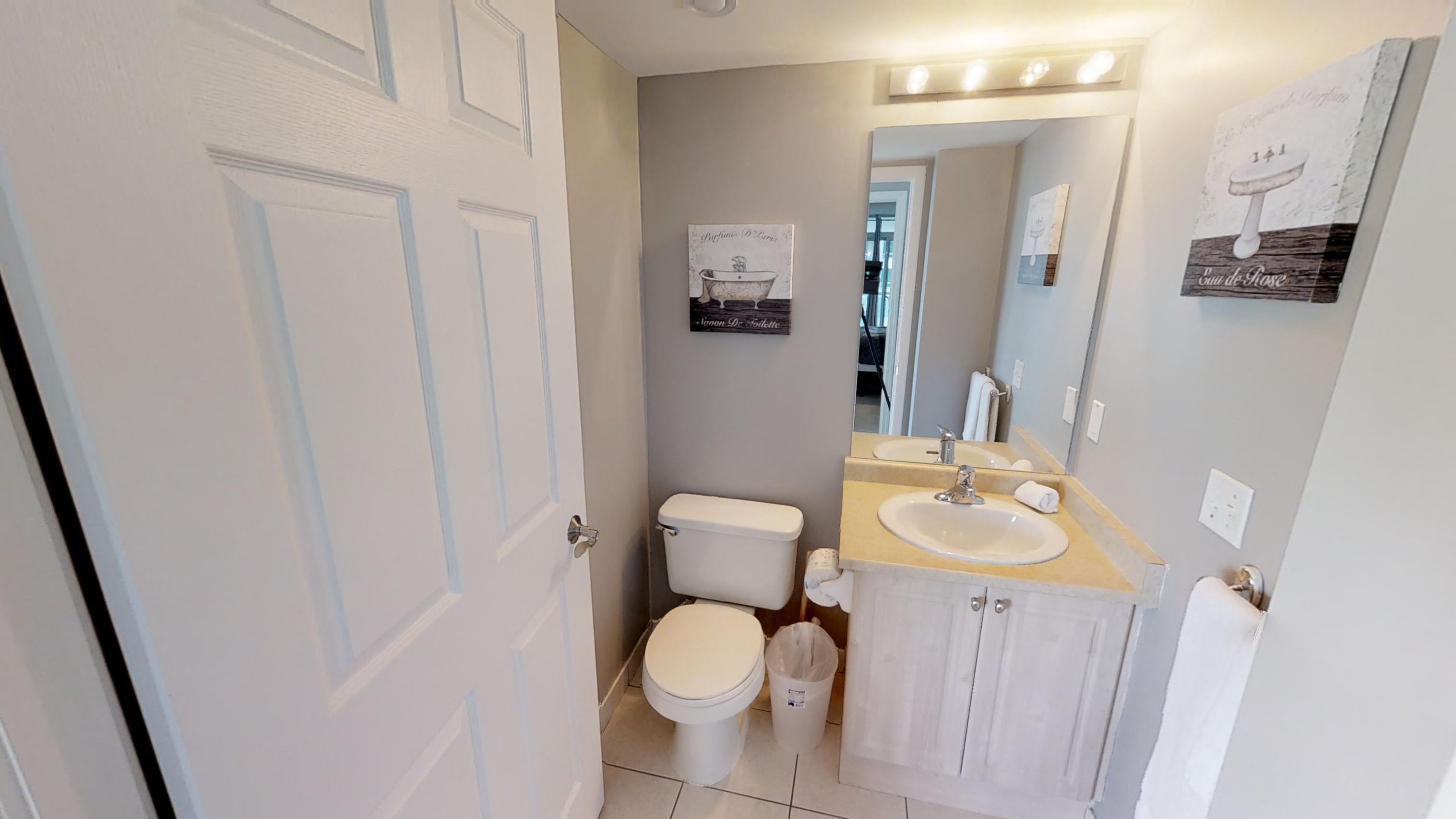 The Apartment
Modern furnishings and decor, this centrally located 2 bedroom Toronto furnished apartment has it all.
Whether the apartment is used for a corporate sharing arrangement, or for a large family, having two full bathrooms and bedrooms separated on either side of the living space, maximizes privacy.
The master bedroom is spacious and has a comfortable king-sized bed. It also features an ensuite bathroom. The second bedroom features a comfortable queen sized bed and great closet space.
The open kitchen is great for entertaining, as is looks directly onto the dining area with seating for 4. It also has a handy breakfast bar and stools for more seating. Granite countertops and full-sized stainless steel appliances complement the look of this modern kitchen. Included is a stove, oven, dishwasher, microwave and fridge. Small appliances include a blender, toaster and a coffee machine. Also contained within the apartment is a full-sized clothes washer and dryer.
The living area has a comfortable 3 seater sofa bed couch and a flat-screen TV. There is also a walkout to a balcony. All decor and furnishings are tasteful and modern. Everything was put together with a traveller in mind, creating a space that was an extension of home.

The Neighbourhood
Just minutes from the waterfront in the south and financial district in the north lies our fully furnished suites at Grand Trunk. Surrounded by the best tourist attractions and biggest business centres in the city, the location is arguably among the most convenient and accessible in Toronto.
For getting around the GTA, guests can enjoy less than a 5-minute walk to Union Station. From there, the TTC (Toronto Transit Commission) GO Transit, VIA Rail and more can take you just about anywhere you need to go.
If the office isn't too far, guests can enjoy access to towers in the area such as the Telus Tower, PWC Tower, RBC Plaza, Ernst & Young Tower, and many more through access of the PATH system. The underground PATH system (nearest entrances being Union Station or PWC tower) is a network of tunnels and malls that span under most of Toronto's financial district. The largest of its kind, the tunnels run nearly 60 kilometres and cover over 4 million square feet of retail space.
For corporate stay guests who don't need to go that far, the immediate location is a walkers' paradise. The area scores a 97/100 on walk score – this metric is based on convenience and proximity of everyday needs. Whether it be walking to and from work, daily errands or entertainment on weekends, everything you could possibly need is just a short walk away.
The Building
Located on Grand Trunk Crescent off Bremner Boulevard, this beautiful condominium development in Toronto's Core is just down the street from the CN Tower.
It's an impressive 35-storey tower that hosts 395 Toronto condos for sale and for rent. The suites come with standard open-concept layouts and finishes like laminate flooring, stainless steel appliances and granite countertops. Units also enjoy private balconies with great views of Lake Ontario and Toronto's urban core.
The amenities in this building were designed to offer just about every form of recreation and relaxation, from a high-end fitness facility, indoor swimming pool and whirlpool to a social lounge and party room. All of this can be found in the exclusive building.
Instant Booking
Additional Info
Wireless Internet
Cable TV
Fully Equipped Kitchen
En-suite washer/dryer
Paid Parking
Fitness Facility
Non-Smoking
Toll-Free Help Desk Mon to Sat