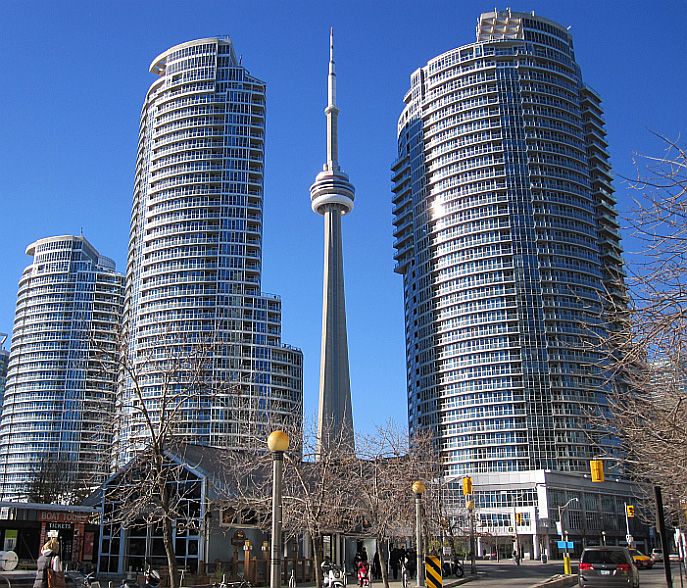 /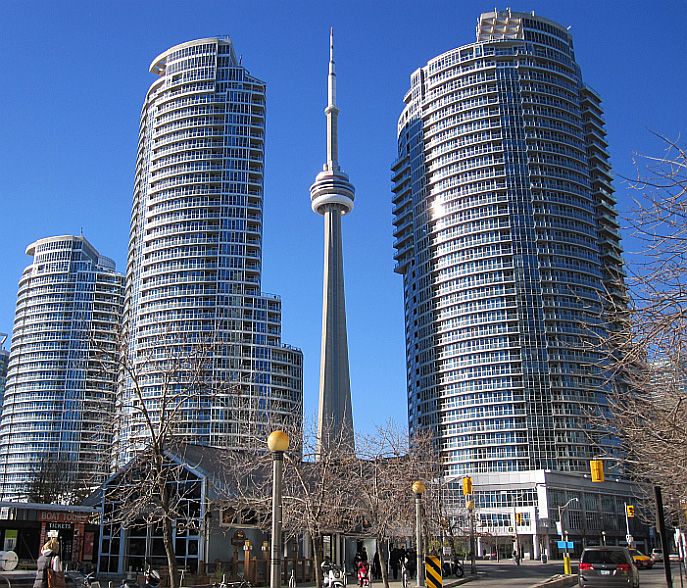 Staying in Toronto will be one of the best experiences of your life in this furnished apartment. Right across the street is the Toronto Harbourfront, boasting a fantastic view of the shoreline. Transport, attractions, and dining are all highlights of this building.
The bedroom has a plush queen mattress that certainly is fit for a queen. Likewise, the bathroom fits the same bill with pristine finishes and granite countertops.
The main living area houses a comfortable couch, massive TV, and beautiful glass coffee table. A similar glass dining table fit for two is adjacent to the living area and is well-suited for any meal. As for the kitchen, it is setup with a stove, oven, microwave, and dishwasher, meaning every dinner you could think of making is within your grasp.
In the case you need an additional bedroom, come explore one of our other furnished suites in the same building.
The Neighbourhood
A night out on the town doesn't require you to travel far when you're in this short term rental. Just steps away is the Harbourfront, and not too much farther is the Royal Alexandra Theatre and Steam Whistle Brewery.
While you're out, it only makes sense to go grab a bite to eat. There is a wide variety of places to eat in the neighbourhood, like Jack Astor's, which gives you a great bar and grill experience. There is also e11even which serves American classics with over 3,000 different bottles of wine. However, going out to eat isn't a necessity with a Sobeys right across the street, providing you with all of the ingredients you could need for a home-made meal.
Should anywhere you are longing to visit be out of the neighbourhood, Toronto has an amazing public transport system that will take you there in no time. Waterclub is very close to Union Station, which houses stations for streetcars, buses, and the subway, meaning there are no obstacles when it comes to travelling here.
The Building
This short term furnished apartment is flush with amenities, allowing you to do anything from exercise to entertaining a large number of guests. On the occasion you may host a party, you have available to you a multipurpose room with bar and lounge, a formal entertainment room, a juice bar and lounge, and even a couple of guest suites in case anyone needs to stay the night. There is also a billiards room in case you or your guests wanted to play a quick game.
Staying fit is a simple matter here with an exercise room, indoor/outdoor pool, steam rooms, and a health spa. After a hardy workout, it is always nice to get some fresh air on one of the two terraces that Waterclub has to offer.
In addition to all of this comes the bonuses accompanied by staying with Sky View Suites. You get wireless internet, cable, parking, local calling, ensuite dryer/washer, bi-weekly cleaning service, and a furnished, clean, smoke-free suite, all at no extra cost to you.
Request this suite
Request this suite
[contact-form-7 404 "Not Found"]
Additional Info
Wireless Internet
Cable TV
Local calls
Fully Equipped Kitchen
Bi-weekly cleaning service
Paid Parking
Fitness Facility
Swimming Pool
Whirlpool
Non-Smoking
Toll-Free Help Desk Mon to Sat