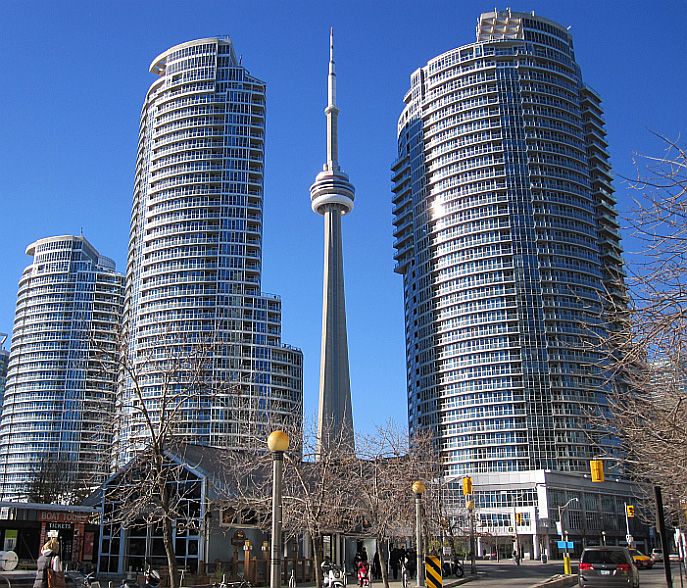 /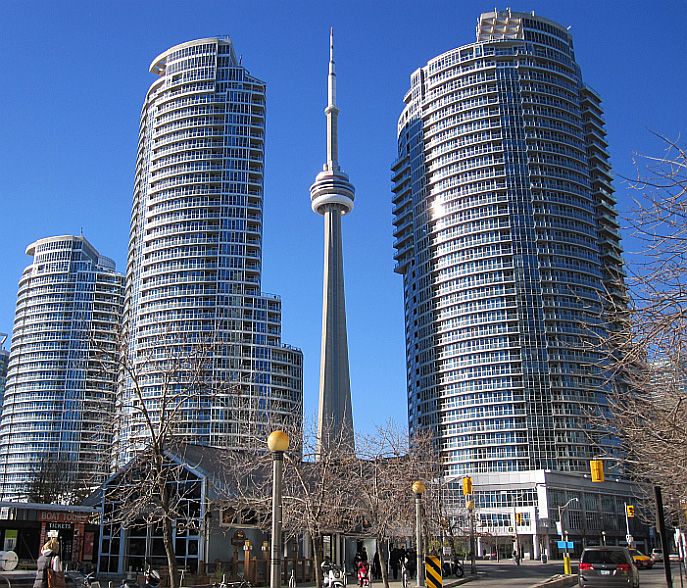 During your stay at this serviced apartment, you will experience a taste of the Toronto lifestyle at Waterclub. After seeing the many attractions and dining spots, you will have wished you stayed much, much longer.
The best part about living in a studio apartment is how compact and convenient the space is. From any point in the room, you can see the bed, living space, kitchen, and even the magnificent view out of the window. The bed has a plush queen size mattress, the living space has a TV, couch, and glass coffee table, and the kitchen is fully-equipped with appliances like a stove, oven, and microwave.
In the case you are bringing an additional guest, take a peek at this furnished condo in the very same building.
The Neighbourhood
No matter what direction you travel from your executive rental, you will find quite the adventure. With attractions like the Royal Alexandra Theatre, TIFF Bell Lightbox, and Toronto Harbourfront right at your doorstep, you'll have no shortage of places to visit.
Should you wish to go out for a night on the town and are looking for a place to stop to eat, you can't go wrong with any restaurant around Waterclub. One such place is the Real Sports Bar & Grill, which is great for some meat off the grill while watching the game. Going out to eat isn't your only choice as there is a Sobeys just across the street that can fulfill all of your grocery needs.
Travelling around the city can seem daunting, however this isn't the case when you have Union Station so close by. Just a short walk away is the place from which you can get around the city through streetcar, bus, or subway.
The Building
With a great selection of amenities available to you at this furnished apartment, you will be hard pressed to find yourself bored. Entertainment is plentiful with the billiards room and juice bar and lounge. Hosting an event is no trouble at all with the multi-purpose room and formal entertainment room, both equipped with bar and lounge. Furthermore, fitness is a cinch with the exercise room, health spa, steam rooms, and to top it all off, an indoor/outdoor pool.
Additionally, Sky View Suites provides you with a number of services that come at absolutely no extra cost to you. This includes wireless internet, cable, parking, local calling, bi-weekly cleaning service, ensuite washer and dryer, as well as a clean, non-smoking, furnished apartment.
Request this suite
Request this suite
[contact-form-7 404 "Not Found"]
Additional Info
Wireless Internet
Cable TV
Local calls
Fully Equipped Kitchen
Bi-weekly cleaning service
Paid Parking
Fitness Facility
Swimming Pool
Whirlpool
Non-Smoking
Toll-Free Help Desk Mon to Sat