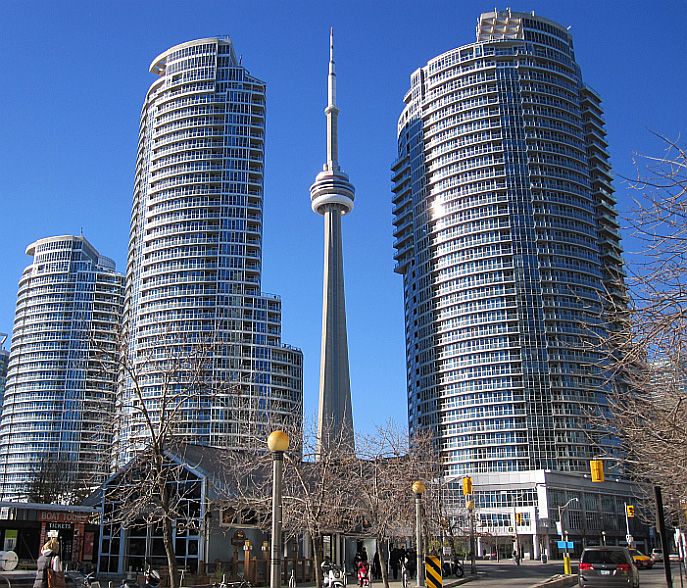 /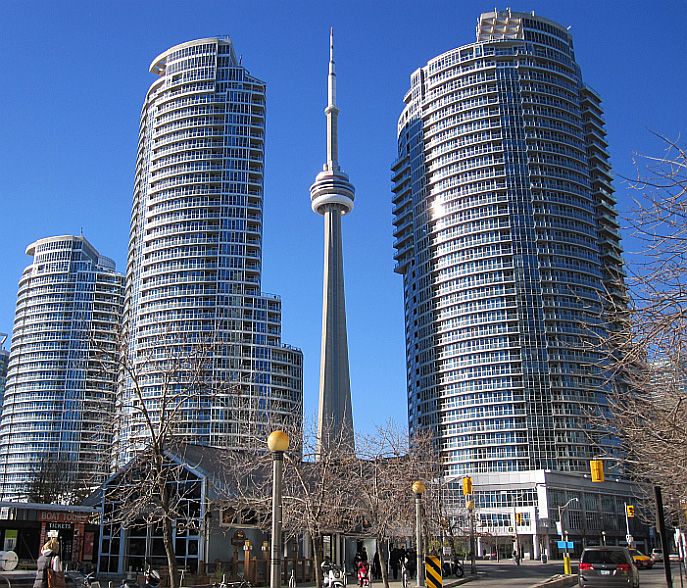 Welcome to this luxurious 2-bedroom short term rental located right by the shores of Lake Ontario. Not only are you near the water, but you're right in the middle of a bustling part of Toronto filled with fantastic attractions and delicious cuisine.
With two bedrooms, you have the perfect amount of space and privacy one could want when travelling with another person. Both rooms house a plush mattress and fabulous furnishings. The master bedroom has an ensuite bathroom while the other bedroom has access to the bathroom in the main living space.
As for the main area of the suite, it contains a huge couch and TV that is well-suited for a night-in. Making a meal for this night-in is no problem as the kitchen is jam-packed with utensils and cookware as well as appliances such as an oven, stove, microwave, and dishwasher, not to mention the magnificent glass dining table on which you'll be eating.
I
t doesn't hurt to take a look at some other options, so take a look at this serviced apartment in the same building.
The Neighbourhood
The neighbourhood around this furnished apartment rental is dense with attractions, sights, and dining spots that will pique your interest. Just around the corner are places like Steam Whistle Brewery, the TIFF Bell Lightbox, and the Hockey Hall of Fame.
Just by taking a stroll, you will pass by a multitude of spectacular places to eat. For instance, Pearl Harbourfront Chinese Cuisine is an excellent choice, especially if you are looking for a delicious Asian dish.
On the other hand, an equally good option is the Old Spaghetti Factory, which is the place to be if you are looking for an authentic Italian meal. Though there are so many great spots to grab a bite, you can cook something for yourself that is just as tasty by shopping at the nearby Sobeys.
If all of this sounds good, but you want to do a little exploring out of the reaches of Waterclub, the TTC has you covered. Union Station is a short walk away and will allow you to take the subway, a streetcar, or bus, to get to anywhere in or outside of Toronto you need to be.
The Building
Waterclub has a lot to offer in terms of its selection of amenities for your short term house rental. If you're looking for entertainment or to perhaps host a party, the formal entertainment room or multipurpose room, both with bar and lounge, or the juice bar and lounge, would be the optimal place to do so. On top of this you have access to a billiards room that is great for talking and playing, along with a couple of guest rooms for those who may need to stay overnight. Fitness isn't overlooked here as there is an exercise room, steam rooms, outdoor/indoor swimming pool, and a health spa.
That is not all however as Sky View Suites provides services you'll be hard pressed to find elsewhere. With wireless internet, cable, local calling, parking, ensuite dryer/washer, bi-weekly cleaning services, and a furnished, smoke-free suites, you won't ever want to leave.
Request this suite
Request this suite
[contact-form-7 404 "Not Found"]
Additional Info
Wireless Internet
Cable TV
Fully Equipped Kitchen
Paid Parking
Fitness Facility
Swimming Pool
Whirlpool
Non-Smoking
Toll-Free Help Desk Mon to Sat