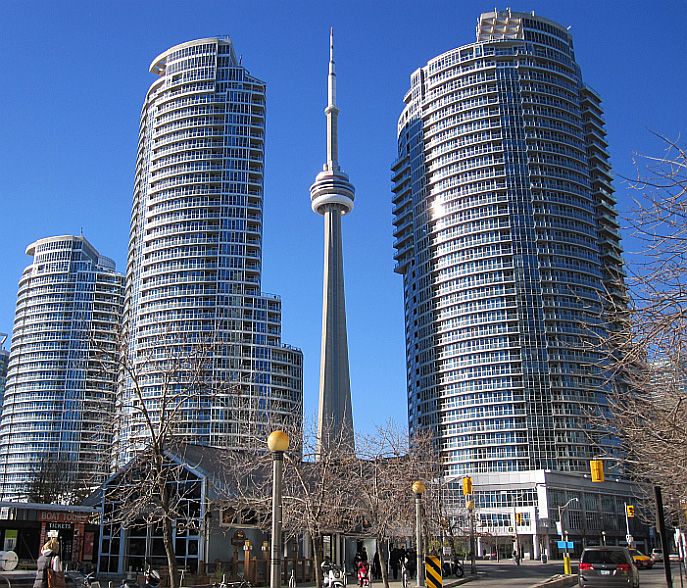 /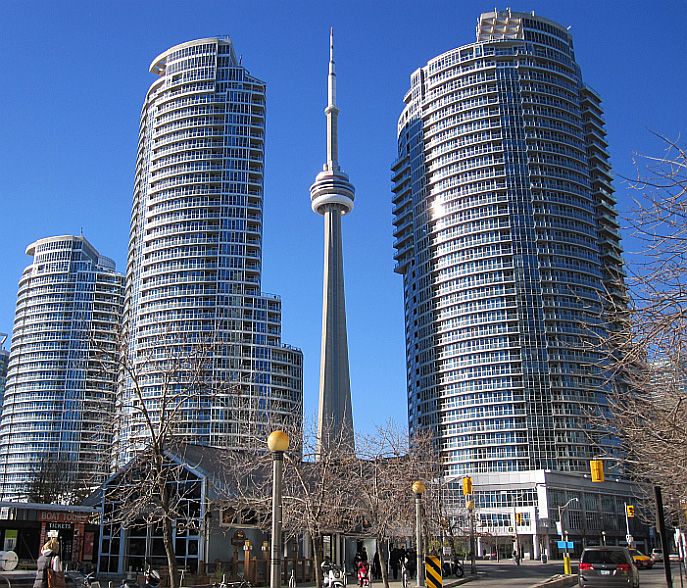 When it comes to quality furnished rentals in Toronto, this is your best option. It's called Waterclub for a good reason, the shoreline is just across the street, meaning a day by the lake is well within reach, not to mention all of the attractions and spots to eat just as close.
The main living area has a TV, big comfy couch, and magnificent furnishings all around. In addition, the den has a majestic desk that allows for a leisurely read or some hard work, whichever you need it for.
Moving on to the bedroom, you will find a plush queen-size mattress accompanied by beautiful, soft sheets that will lull you to sleep. Next to the bedroom is the bathroom, which features immaculate finishes and a granite countertop.
If you'd prefer the den to be another bedroom, take a peek one of our other short term leases in the same building.
The Neighbourhood
Exploring the bountiful city that is Toronto doesn't require you to travel very far. Just right by is the Hockey Hall of Fame, the Royal Alexandra Theatre, and the Sony Centre for the Performing Arts.
If you're going out beyond the reaches of the Harbourfront, you can get there economically both time-wise and money-wise with the TTC. A short walk away is Union Station, which can get you from point A to point B with anything from a streetcar to the subway.
Going out for dinner here doesn't require you to go out very far with so many options for a meal so close at hand. Real Sports Bar & Grill provides a terrific option for having some good old fashioned burgers and watching the game. On the other hand, E11even provides an alternative take on the American classics. Sobeys, which is just across the street, can also supply you with what you need to cook a fantastic meal in your very own furnished rental.
The Building
In the realm of short term monthly rentals, Waterclub boasts one of the best assortment of amenities out there. Arranging a get together? No problem, the building has a multipurpose room with bar and lounge, a formal entertainment room with a walkout terrace, and a juice bar and lounge. Furthermore, if you and your guests are looking for a little fun, the billiards room would be perfect for a little socializing, not to mention the two guest room should anyone need to stay over. As for fitness, there is an exercise room, outdoor/indoor swimming pool, steam rooms, and even a health spa to help rejuvenate your body.
Last, but not least, is all of the added benefits of staying with Sky View Suites. You'll have wireless internet, cable, local calling, bi-weekly cleaning service, parking, ensuite dryer and washer, and a furnished, clean, non-smoking environment, all of which is included with your stay.
Request this suite
Request this suite
[contact-form-7 id="202" title="Request Reservation"]
Additional Info
Wireless Internet
Cable TV
Fully Equipped Kitchen
Paid Parking
Fitness Facility
Swimming Pool
Whirlpool
Non-Smoking
Toll-Free Help Desk Mon to Sat