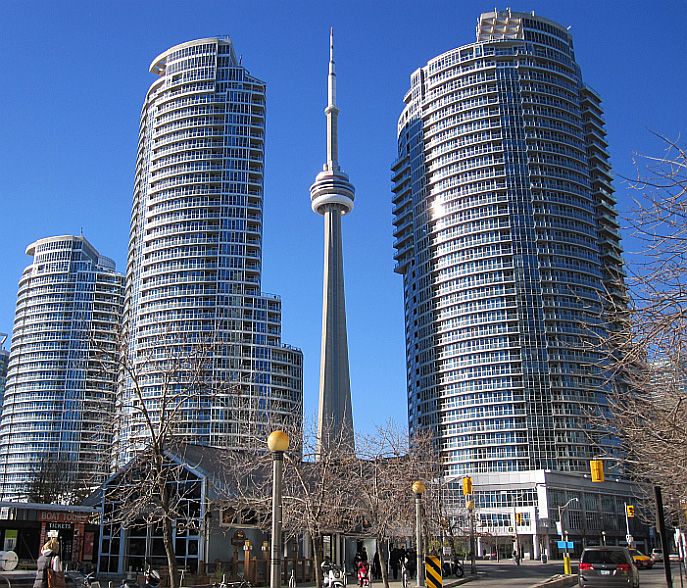 /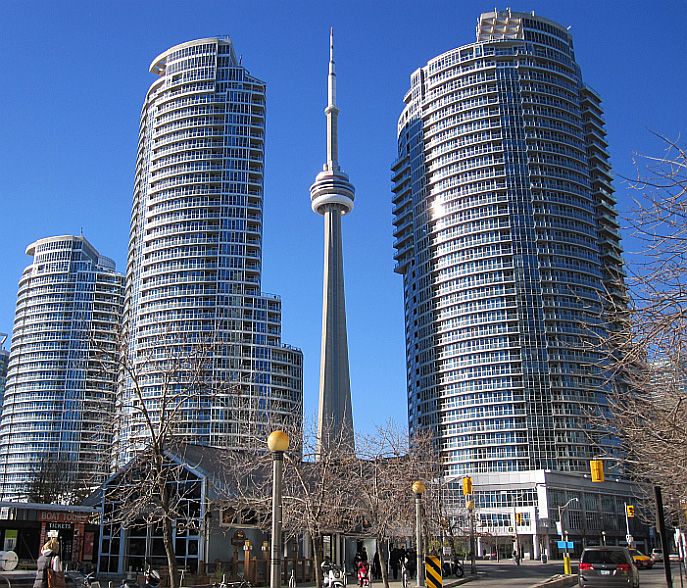 The beauty of living in this furnished apartment isn't just from the view, but also the neighbourhood and building. However, that isn't to say that being right near the waterfront is anything to scoff at. All in all, being so close to everything that makes Toronto great is certainly something not to be taken for granted.
Much like the view, the room will take your breath away as you take your first few steps in. You'll see the inviting setup of TV, couch and coffee table, perfect for a night to yourself. Furthermore, you'll see the well-equipped kitchen complete with all necessary utensils and cookware along with any appliance you could need, like a stove, oven, and microwave.
Moving on to the bedroom, you will be immediately welcomed by a plush queen mattress and cozy furnishings. You will also find an ensuite bathroom connected to the bedroom allowing for easy access to its pristine bathroom.
Should your travels require another bedroom, take a look at this other short term accommodation in the same building.
The Neighbourhood
For your short term stay, you should treat yourself to a suite that is just around the corner from countless attractions. With Waterclub, you will be nearby to the Sony Centre for the Performing Arts, Steam Whistle Brewery, the harbour front, and much more.
Just like with its attractions, high-quality dining spots around Waterclub are not lacking. Should you be looking for a little Italian, the Old Spaghetti Factory will do the trick nicely in an authentic fashion. However, if you are looking for something of more of an Asian persuasion, Pearl Harbourfront Chinese Cuisine is a perfect choice. Eating out is far from a necessity however as there is a Sobeys located just across the street, giving you access to delicious food you can make in your own home.
On the chance that you want to venture beyond your neighbourhood, you will have no problem getting there through Union Station. Situated a mere 5-minute walk away, you will have access to streetcars, buses, and the subway that will take you anywhere you need to go courtesy of the TTC.
The Building
Not only is this building good for casual rentals, it is great for corporate rentals too. You can entertain guests for a party or work function with the multi-purpose room or formal entertainment room, both with bar and lounge, as well as a juice bar and lounge.
In terms of relaxation, you have ample choices with the billiards room, steam rooms, and health spa. On the other side of the spectrum, if fitness is what you're looking for take a trip to the indoor/outdoor pool or exercise room.
The cherry on this cake is all of the additional benefits you receive when staying with Sky View Suites. Ensuite washer and dryer, internet, cable, local calling, parking, bi-weekly cleaning service, and a furnished, non-smoking, clean apartment, all come at no extra cost to you.
Request this suite
Request this suite
[contact-form-7 404 "Not Found"]
Additional Info
Wireless Internet
Cable TV
Local calls
Fully Equipped Kitchen
Bi-weekly cleaning service
Paid Parking
Fitness Facility
Swimming Pool
Whirlpool
Non-Smoking
Toll-Free Help Desk Mon to Sat