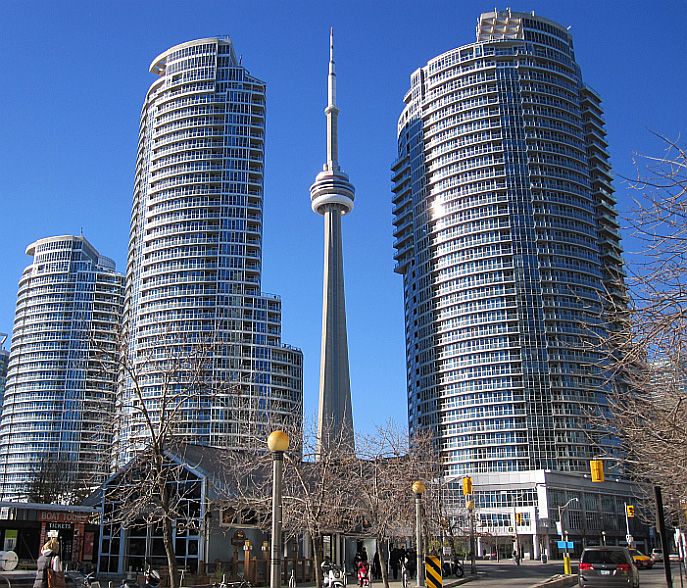 /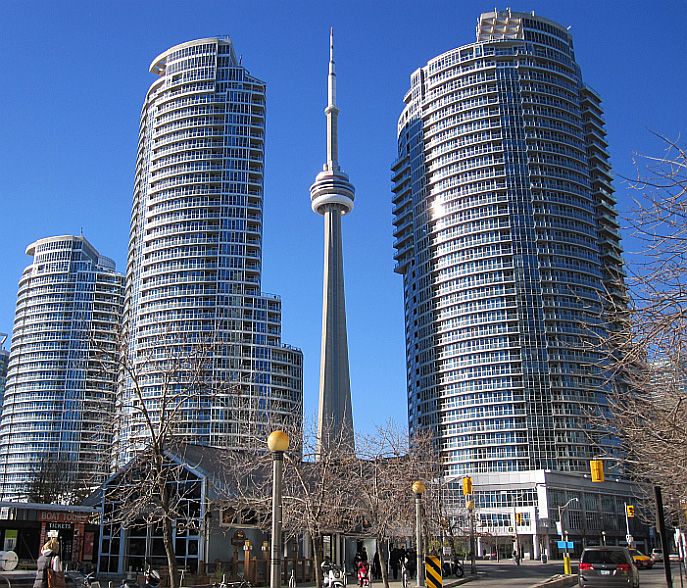 A furnished rental is a thing of beauty, especially when you're staying in the wonderful condo Waterclub. This 1-bedroom apartment with den will make you wish your stay went from short-term to permanent.
Entering the suite, you will be welcomed by a panoramic waterfront view unmatched by any other rental. The spectacular view is visible from the dinnner table, which is situated right next to the fully-equipped kitchen. Even the living room has a great vantage point as you sit in your spacious couch while sipping on some coffee and watching some TV on the big screen. On the other hand, the den is nice and tucked away from it all, providing a distraction free and relaxing environment for work to be done.
The bedroom is equally as impressive as the rest of the suite. It comes with a queen sized bed complete with all the linens you might need. Next to the bedroom is the bathroom, which boasts fantastic finishes and granite countertops.
A den isn't exactly the best place to have a guest stay, so If you need an extra bedroom, check out this other 2-bedroom serviced apartment we have in the same building.
The Neighbourhood
Though your suite is a vital part of what makes a short term stay great, the neighbourhood is arguably just as important. Being only steps away for the shores of Lake Ontario along with a variety of attractions and restaurants, you very well may not be spending much time in your suite at all. Just down the street are amazing places to visit, such as BMO Field, Royal Alexandra Theatre, and the Toronto Harbour Front.
As for dining spots, you are not without variety of choice. Just down the street on Queen's Quay is Amsterdam BrewHouse, which serves craft beer and delicious local food. If that doesn't suit your style, you could instead visit Pearl Harbourfront Chinese Cuisine, which has renowned dim sum and high-quality dishes. Alternatively, you could stay in for dinner and shop at the Sobeys just across the street for all of the supplies you need.
If walking just isn't your thing, then there is no need for concern when it comes to travelling. Public transport is extremely accessible near you with a streetcar right outside of your doorstep. This can take you to union station, which is the transit hub of the entire city with streetcars, buses, and the subway.
The Building
The Waterclub building is almost a metropolis in its own right with a score of wonderful amenities in the same building as your furnished apartment. Getting together with friends is a cinch when you have access to a billiards room, multipurpose and formal entertainment rooms with bar and lounge, and a juice bar and lounge. Staying fit isn't too much of a challenge either with the exercise room, steam rooms, indoor/outdoor pool, and health spa.
A stay with Sky View Suites also comes along with a bundle of services that will leave you feeling like royalty. Wireless internet, cable, local calling, parking, a bi-weekly cleaning service, full kitchen, ensuite dryer/washer, and a clean, non-smoking, fully furnished apartment, all coming at no extra cost to you.
Request this suite
Request this suite
[contact-form-7 id="202" title="Request Reservation"]
Additional Info
Wireless Internet
Cable TV
Fully Equipped Kitchen
Paid Parking
Fitness Facility
Swimming Pool
Whirlpool
Non-Smoking
Toll-Free Help Desk Mon to Sat