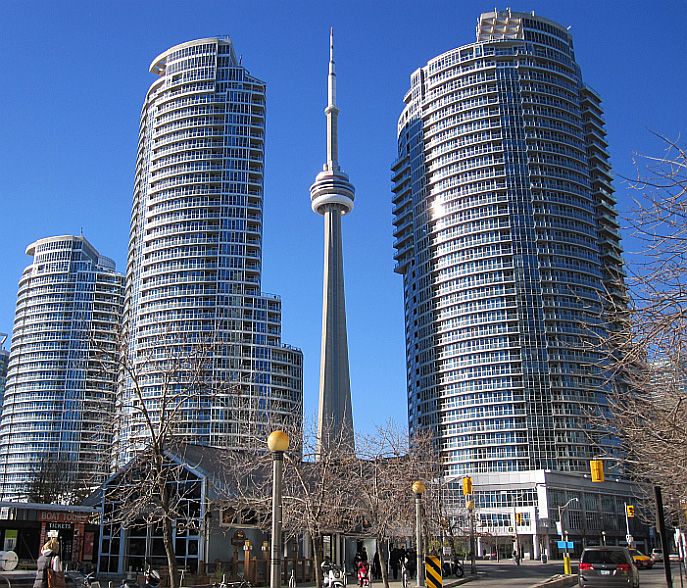 /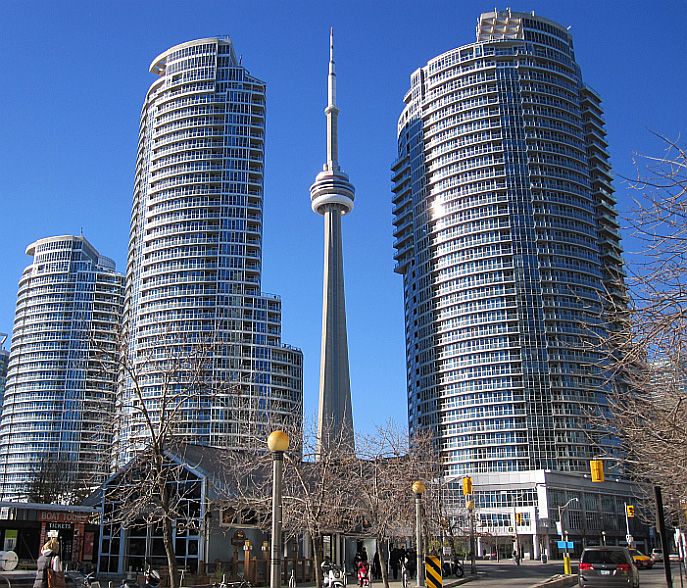 Waterclub houses the best there is in short term apartment rentals and does it with style. In addition to having a great view of the harbour front, you are located conveniently beside many attractions and restaurants.Immediately when you walk in, you will behold a terrific view out of the window and onto the water. As you look around the room you will see the TV, couch, and glass dining table occupying the living room and the den right next to it with desk and lamp. Beyond these rooms is the kitchen, which is filled to the brim with high-quality equipment and appliances, like a stove, oven, and microwave.
The bedroom provides the ideal space to sleep with a comfy queen mattress and room-darkening blinds. Attached is the bathroom, complete with beautiful finishes that you won't find anywhere else.
If you would prefer that the den be replaced with an additional room, take a gander at another furnished short term rental in the same building.
The Neighbourhood
The neighbourhood around this furnished apartment is far from lacking attractions. Should you go down the street in any direction, you'll find yourself in the thick of so many fantastic places to visit, such as the TIFF Bell Lightbox, Royal Alexandra Theatre, and Roy Thomson Hall.
Likewise, you will also stumble upon a number of upscale restaurants. For instance, you may discover E11even, which serves modernized American classics with a vast selection of wines. Another possibility is that you'll find the Old Spaghetti Factory, which serves delicious, authentic Italian dishes. Alternatively, you could always make your own dinner after a quick shop at the conveniently located Sobeys across the street.
Public transport is on your side when it comes to traversing the city. Union Station is just around the block and provides you access to streetcars, buses, and the subway, which can take you to every edge of the city.
The Building
There is no shortage of things to occupy you in the building of your executive rental. With amenities like the billiards room, indoor/outdoor pool, fitness centre, steam rooms, and health spa, you could virtually spend your whole day in Waterclub without even wanting to leave. As for the nighttime, you can get together with colleagues or friends in the multipurpose room, formal entertainment room, both of which have a bar and lounge, or the juice bar and lounge.
To close it all off, Sky View Suites also provides bonus services that really complete the package. With local calling, parking, wireless internet, cable, bi-weekly cleaning service, ensuite washer/dryer, and a clean, non-smoking, furnished apartment, you're left with little to desire and much to be happy with.
Request this suite
Request this suite
[contact-form-7 404 "Not Found"]
Additional Info
Wireless Internet
Cable TV
Fully Equipped Kitchen
Paid Parking
Fitness Facility
Swimming Pool
Whirlpool
Non-Smoking
Toll-Free Help Desk Mon to Sat