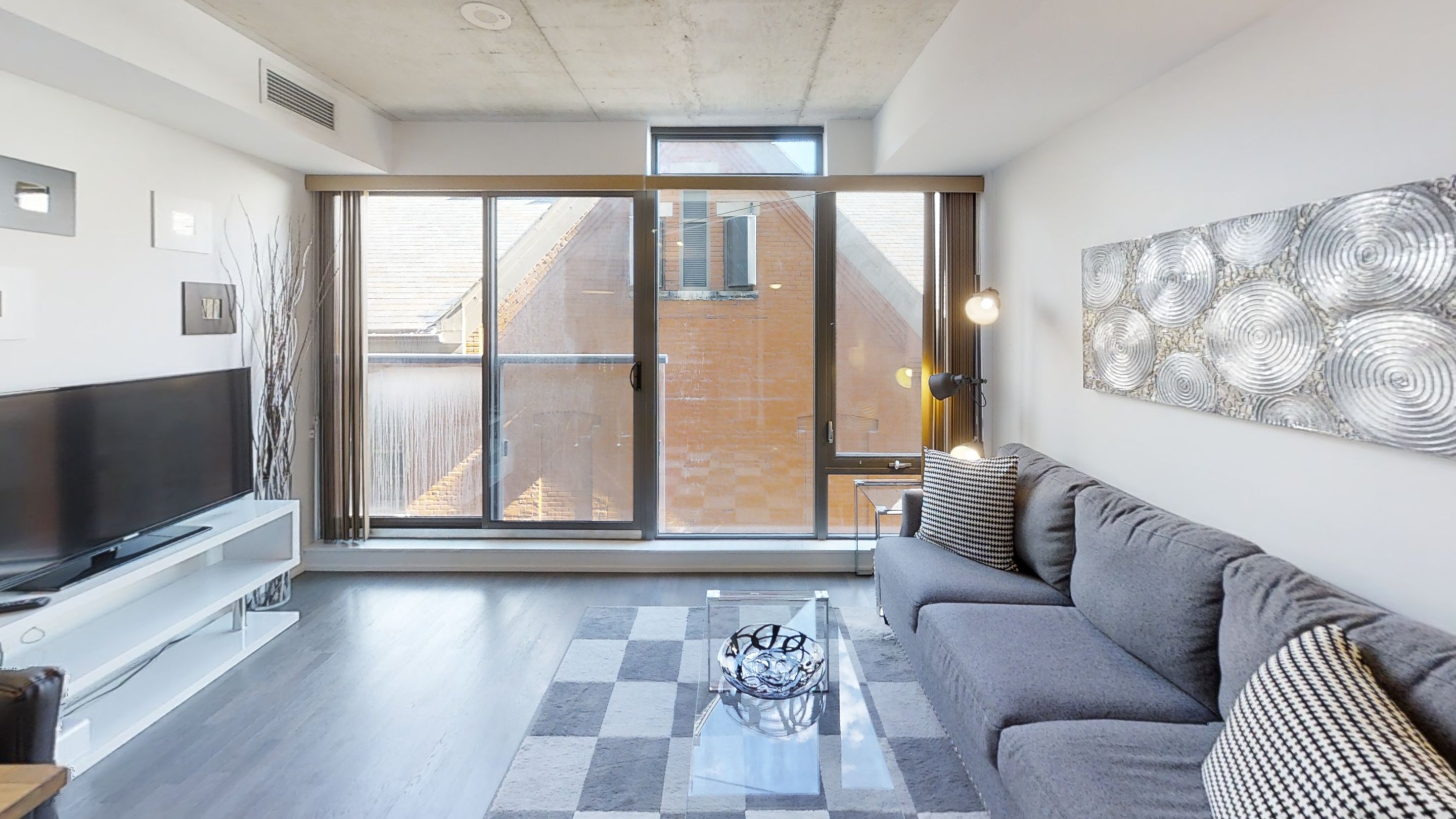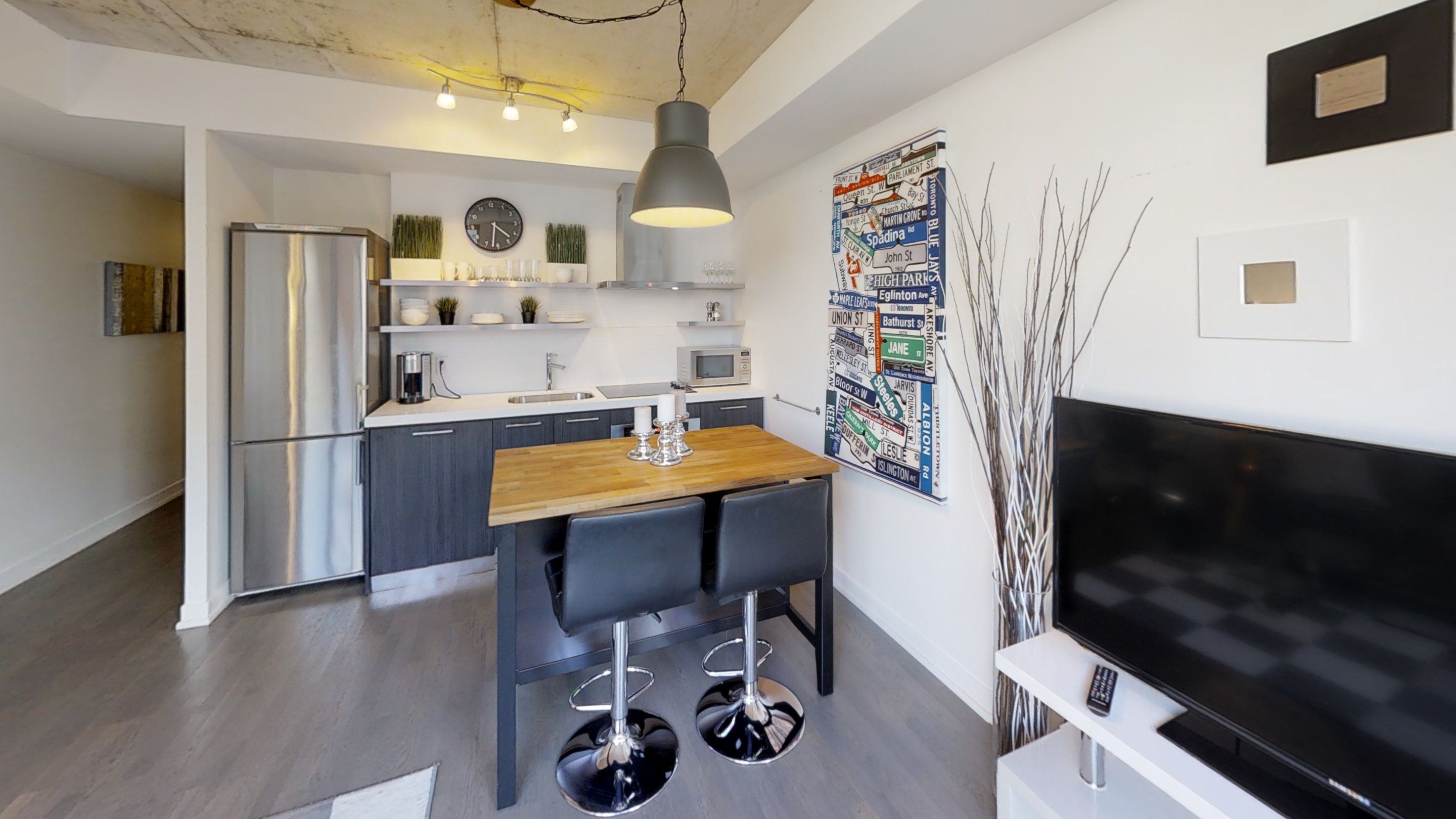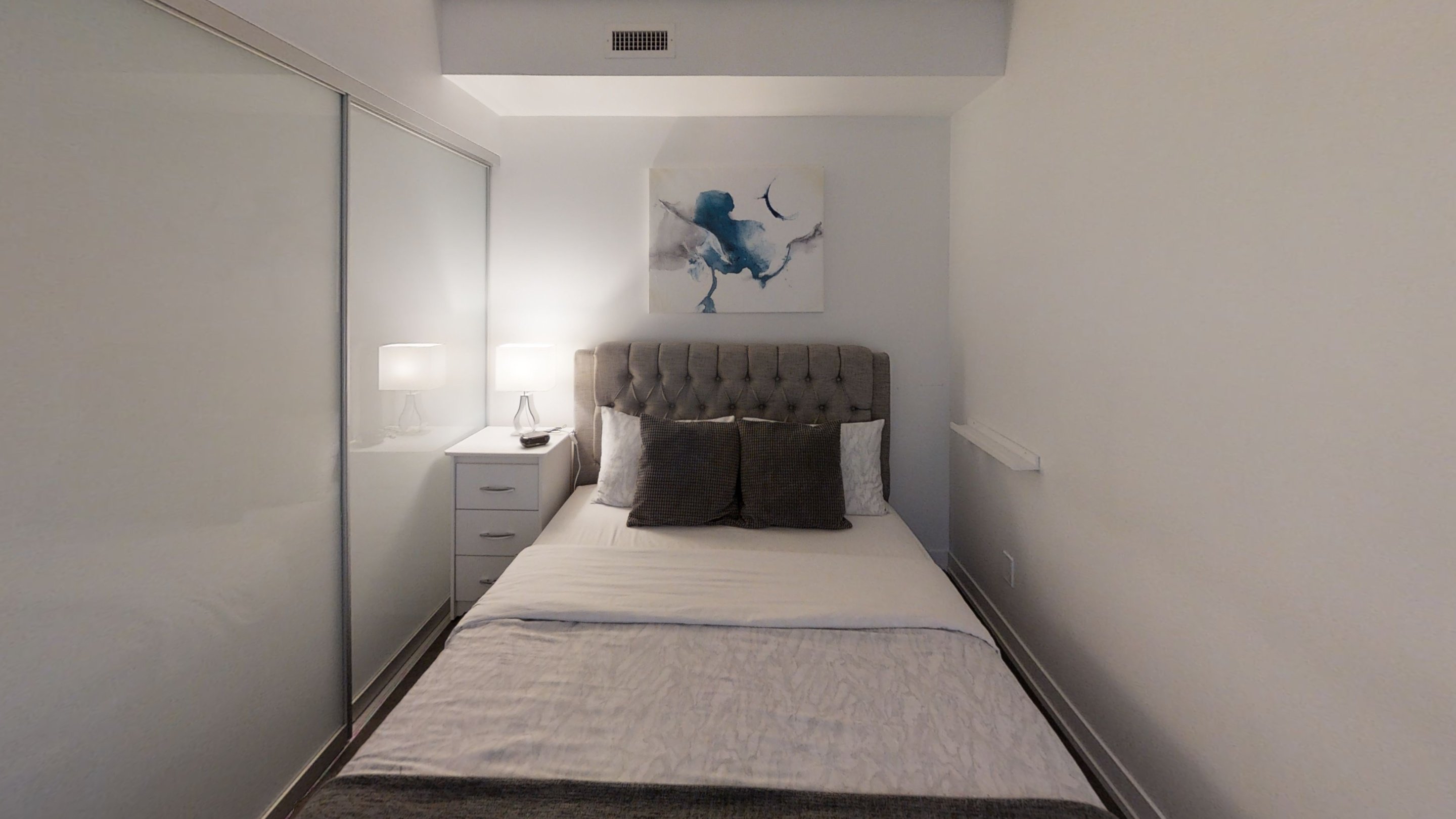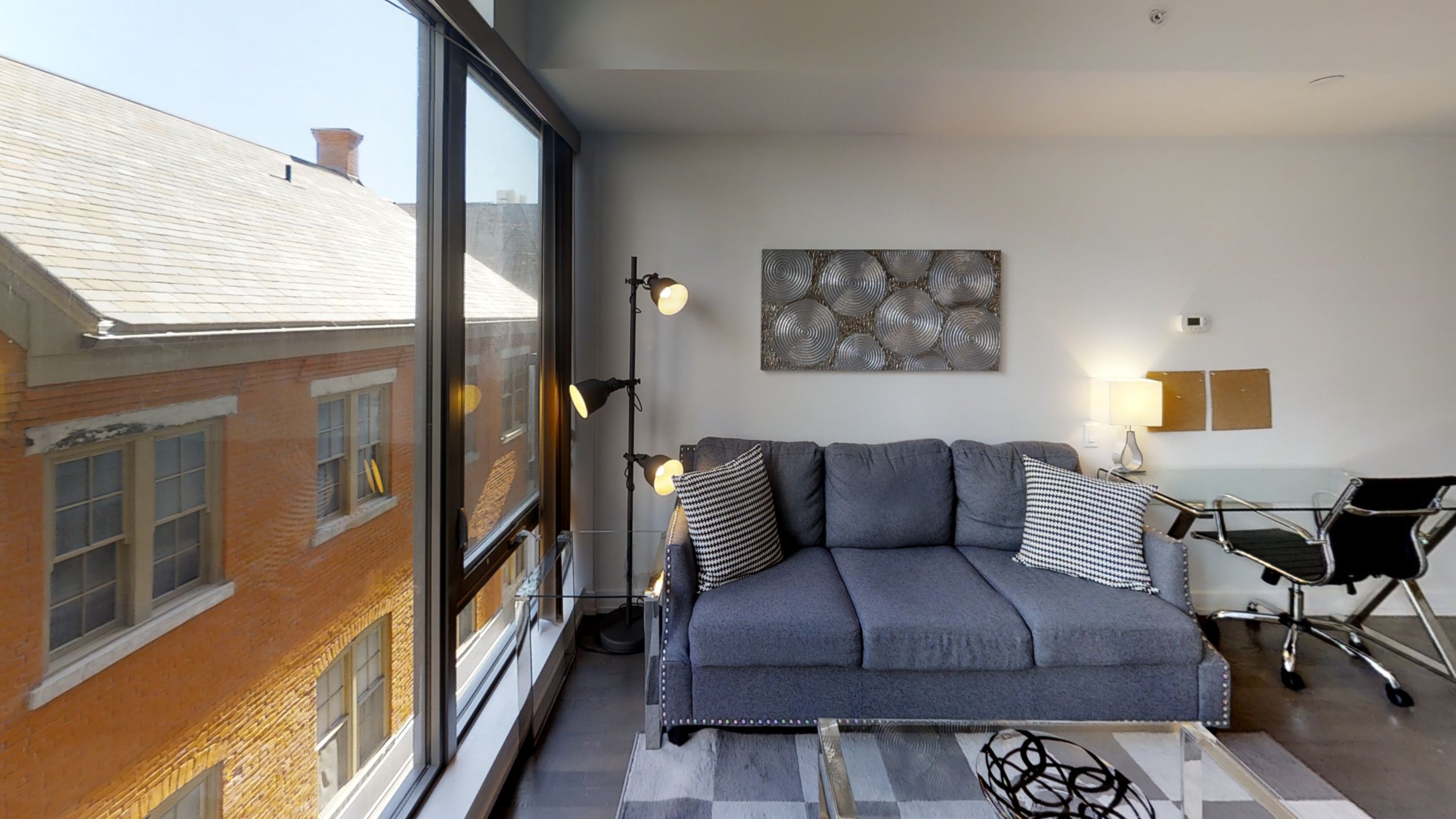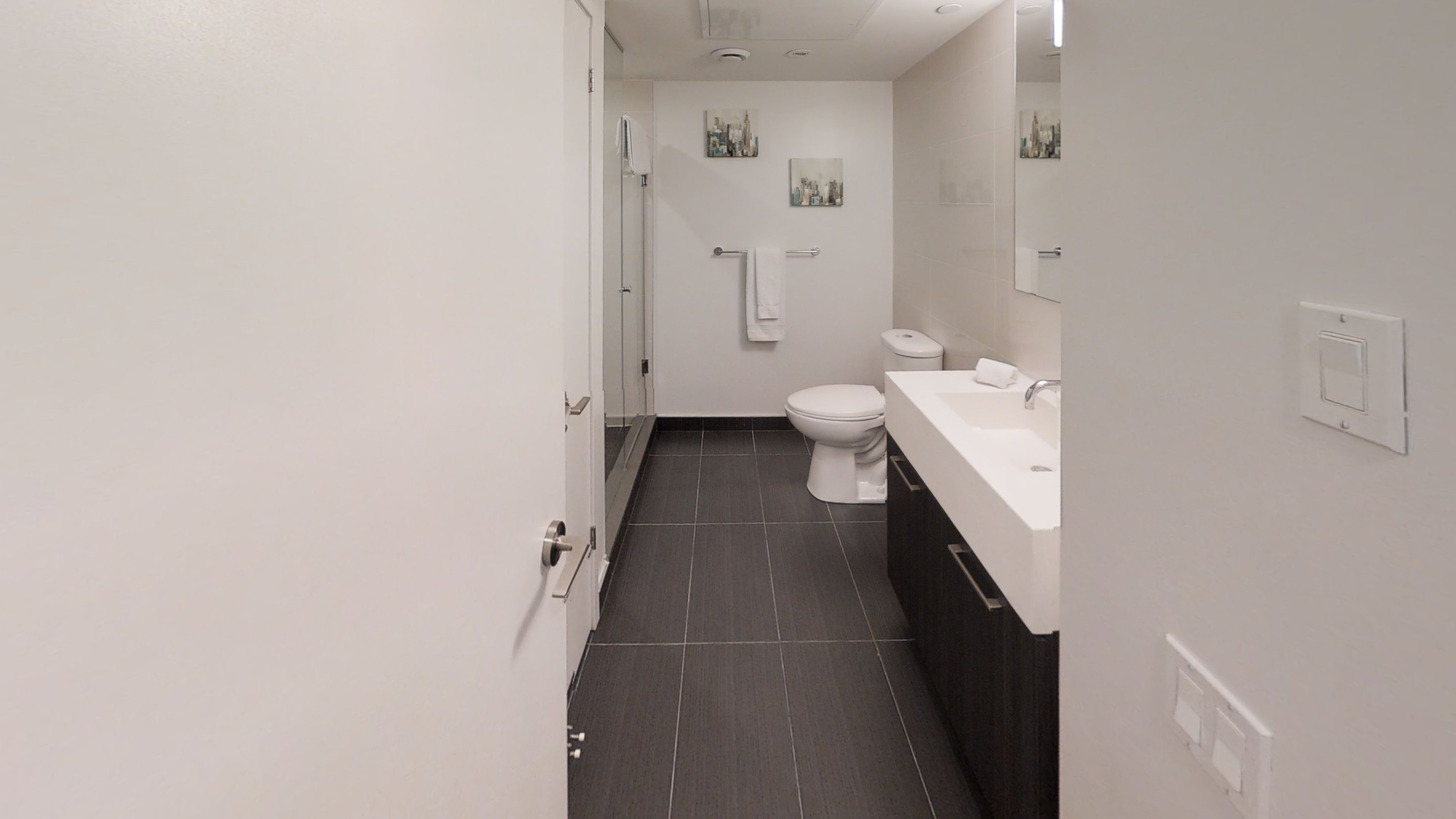 /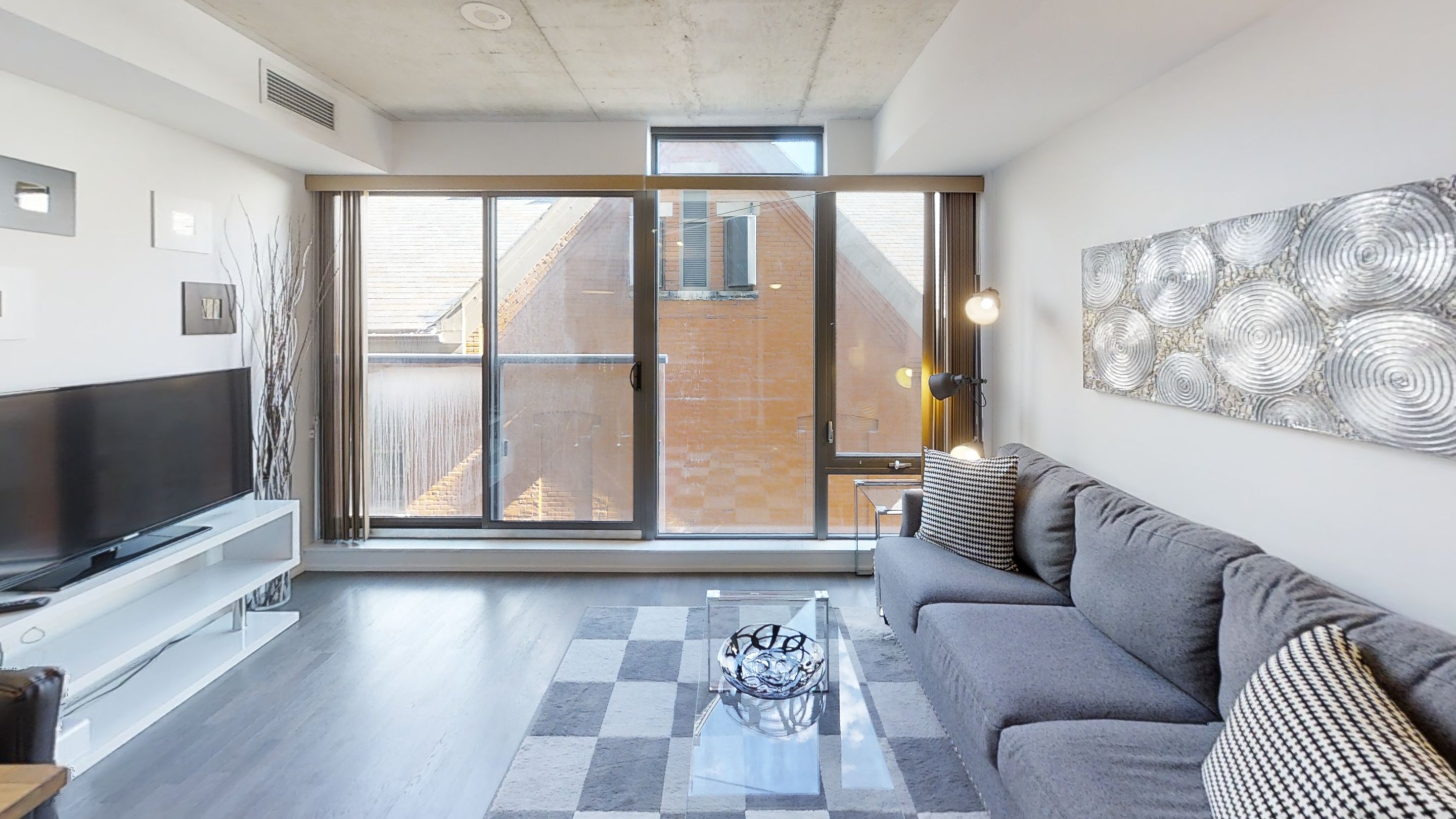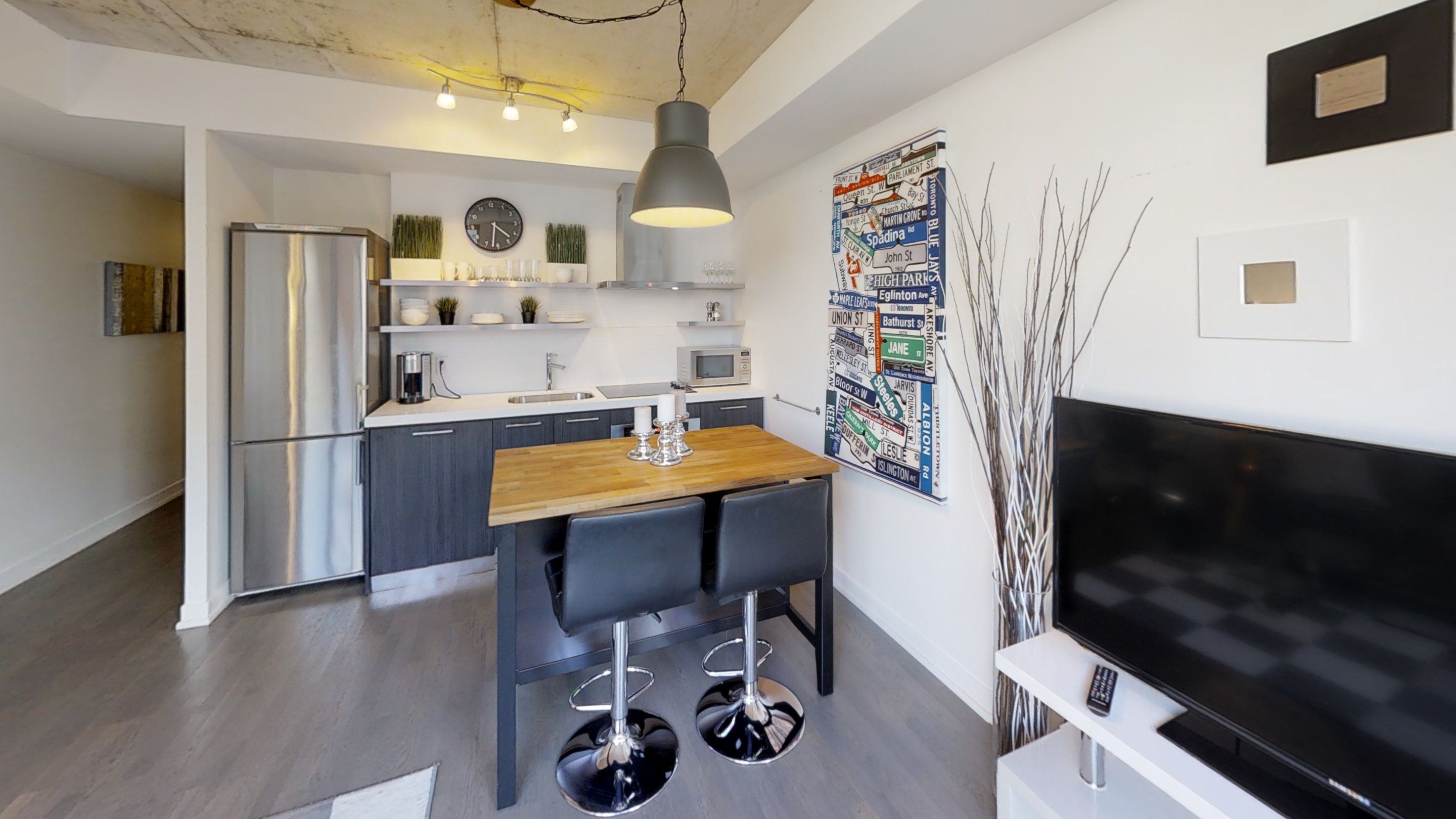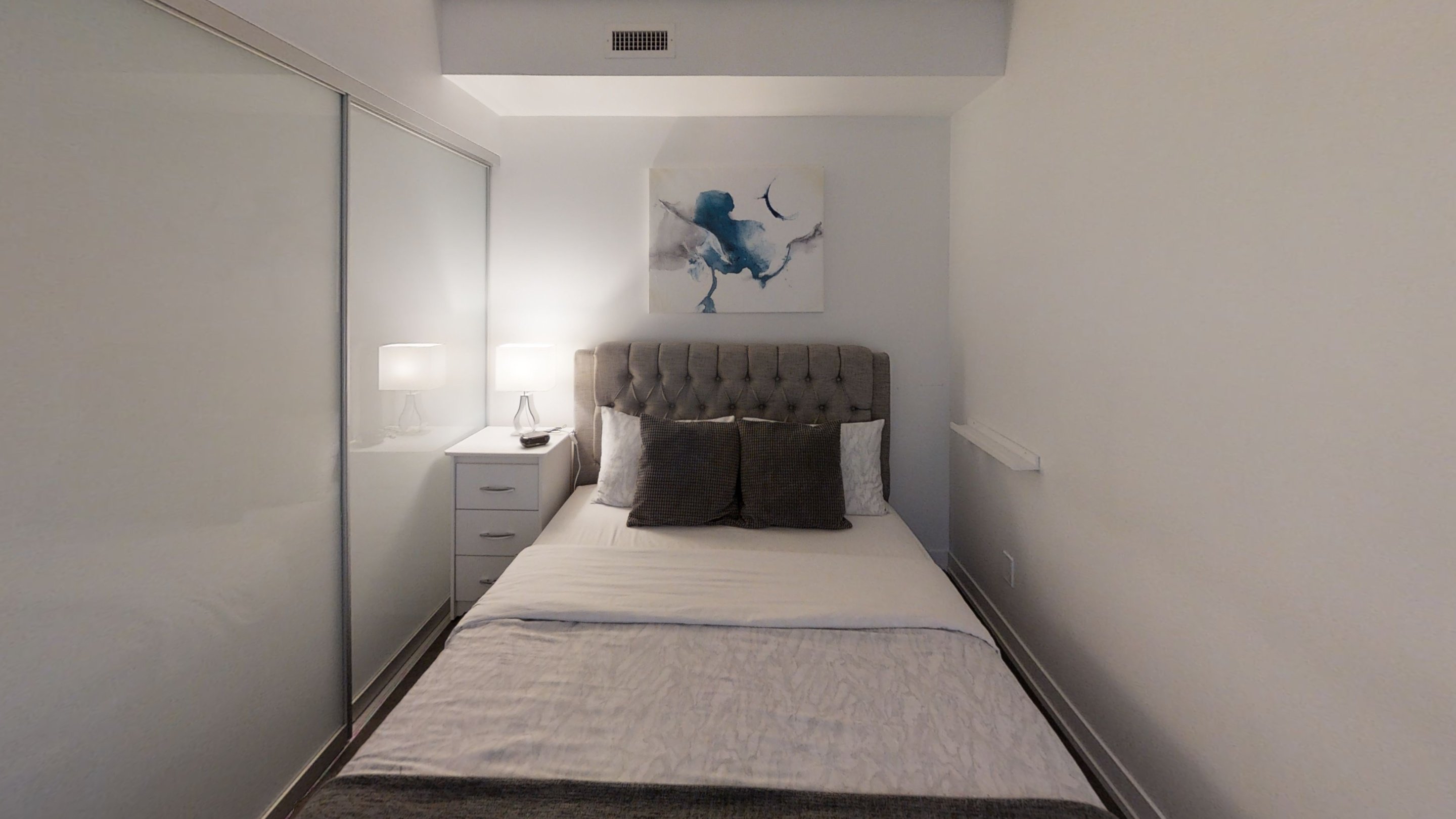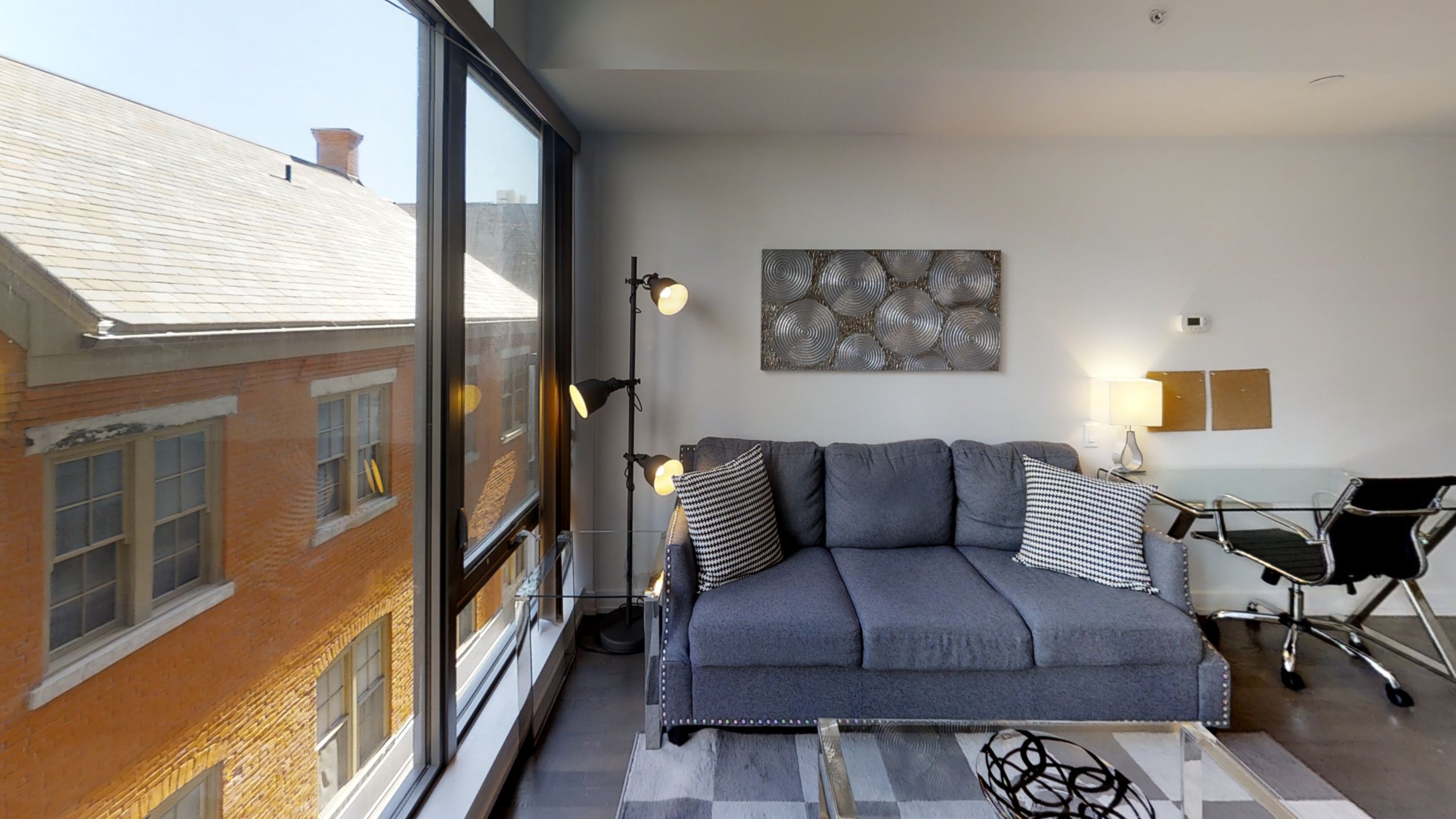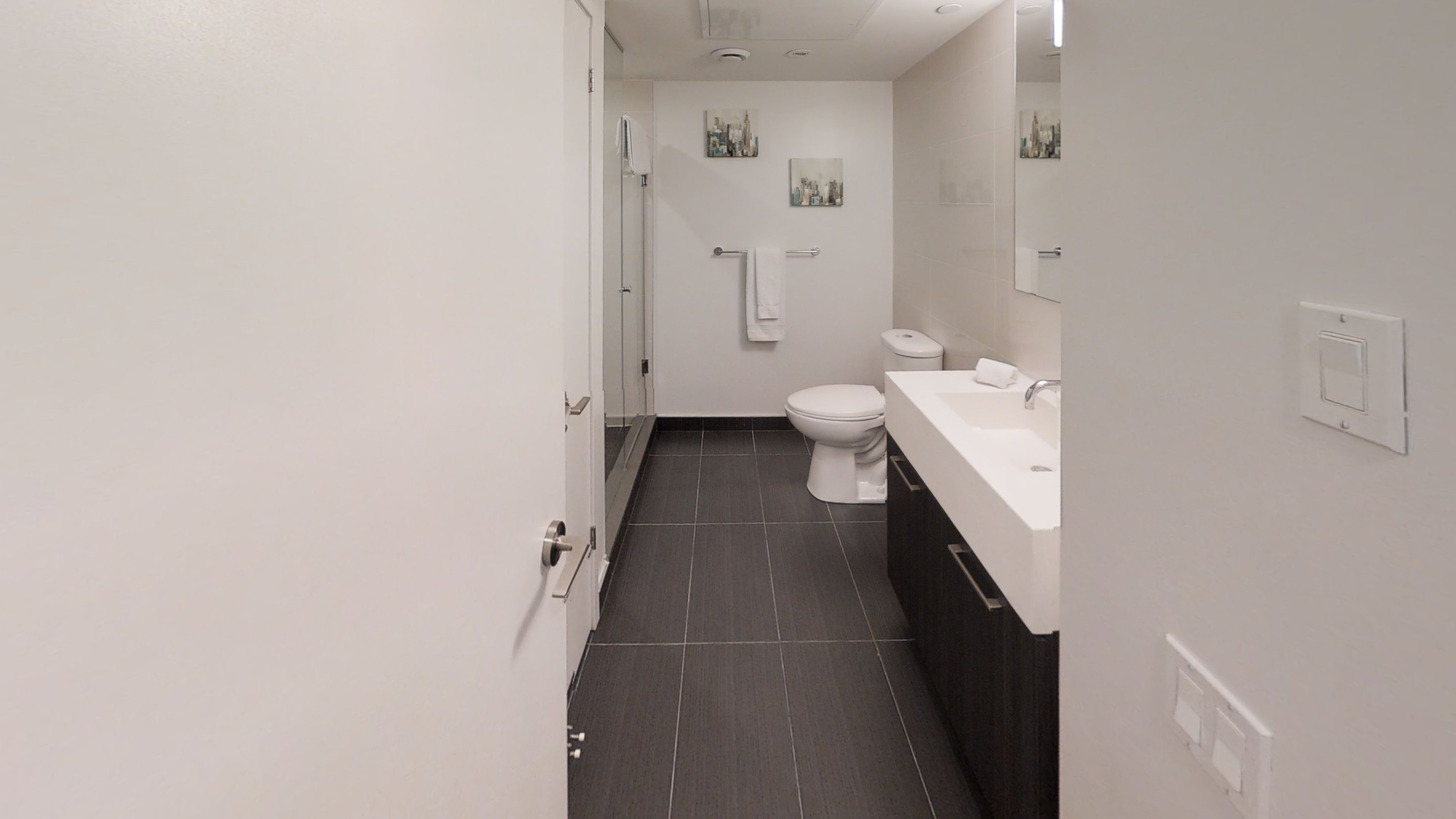 The Apartment:
Open the door to this 1 bedroom unit, Toronto living space located in the heart of Fashion District and fall in love with its tasteful contemporary decor and inviting nature.
The kitchen stands out as one of this unit's key features with its stainless steel appliances. The Kitchen is modern and opens up the living space.
The modern bathroom is spotless and decorated beautifully. This alluring space is complete with a full bath and set of fresh linen towels.
The bedroom greets with an exposed loft ceiling, and open space. The bedroom has a Queen bed and a lot of room for clothing and storage. The living space opens up with large windows and brings in light to this beautiful unit. Relax and enjoy watching some of your favourite TV Shows!
The Neighbourhood:
This unit sits in one of Toronto's most sought after urban neighborhoods, Located in the heart of King Street's historic Fashion District, the old center of Toronto's textile industry, the Fashion House combines history with modern Peter Freed and Core architecture.
Guests who are visiting Toronto for work will also be pleased to know this unit offers quick access to city-wide transportation and is within walking distance to many corporate centres.
Guests will also be pleased to know they are within walking distance to essentials like
grocery stores, pharmacies, banks and liquor stores. There is a little something for
everyone in this Neighbourhood, no matter the reason for your stay.
The Building:
A sky-park complete with a swimming pool promises to be the height of fashion. Dashing lipstick-red window coverings on the building's exteriors (all of which shine a crisp, clean white inside) complete the fashion-forward design statement.
This building has a variety of amities to offer including a beautiful out door pool lounge . In addition they offer fully equipped fitness facility. Whether you want a beautiful two-bedroom home, a studio space to live and work, or a fun party-pad, this building has you covered.